CHEF/HOTEL PROFILE   .    .    .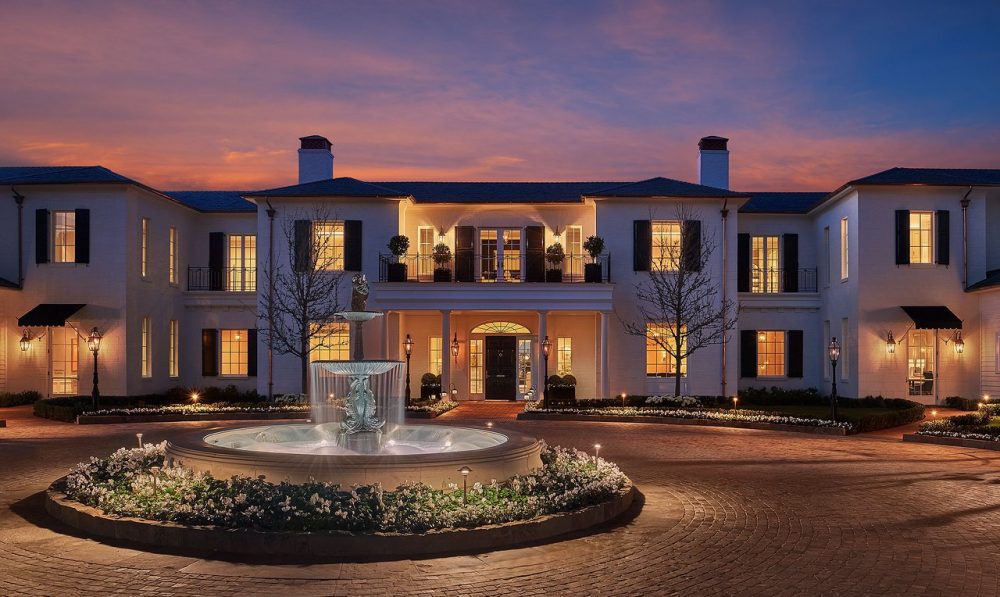 CARUSO'S AT ROSEWOOD MIRAMAR BEACH AWARDED ITS FIRST MICHELIN STAR AND GREEN STAR IN 2022 CALIFORNIA GUIDE
Southern Italian Restaurant on the American Riviera Earns Both Coveted One-Star Designation and Green Star for Sustainability
Executive Chef Massimo Falsini
Rosewood Miramar Beach, the Forbes Five-Star luxury resort located on California's iconic Central Coast, is pleased to announce that its signature restaurant, Caruso's, has earned a MICHELIN Guide one-star and MICHELIN Green Star designation in California's 2022 rankings. The distinguished honor places Caruso's as a fine dining destination among MICHELIN'S esteemed list of 89 restaurants in California, all rated according to the guide's rigorous standards, and one of only eleven restaurants in California to earn Green Star status for a demonstrated commitment to sustainability.
This is my favorite escape to enjoy the Holiday Season and so enjoy celebrating my birthday here when the hotel is decked out in beautiful seasonal decorations. The food, obviously based on these award announcements, is simply divine and their cocktails may be the best on the California coast.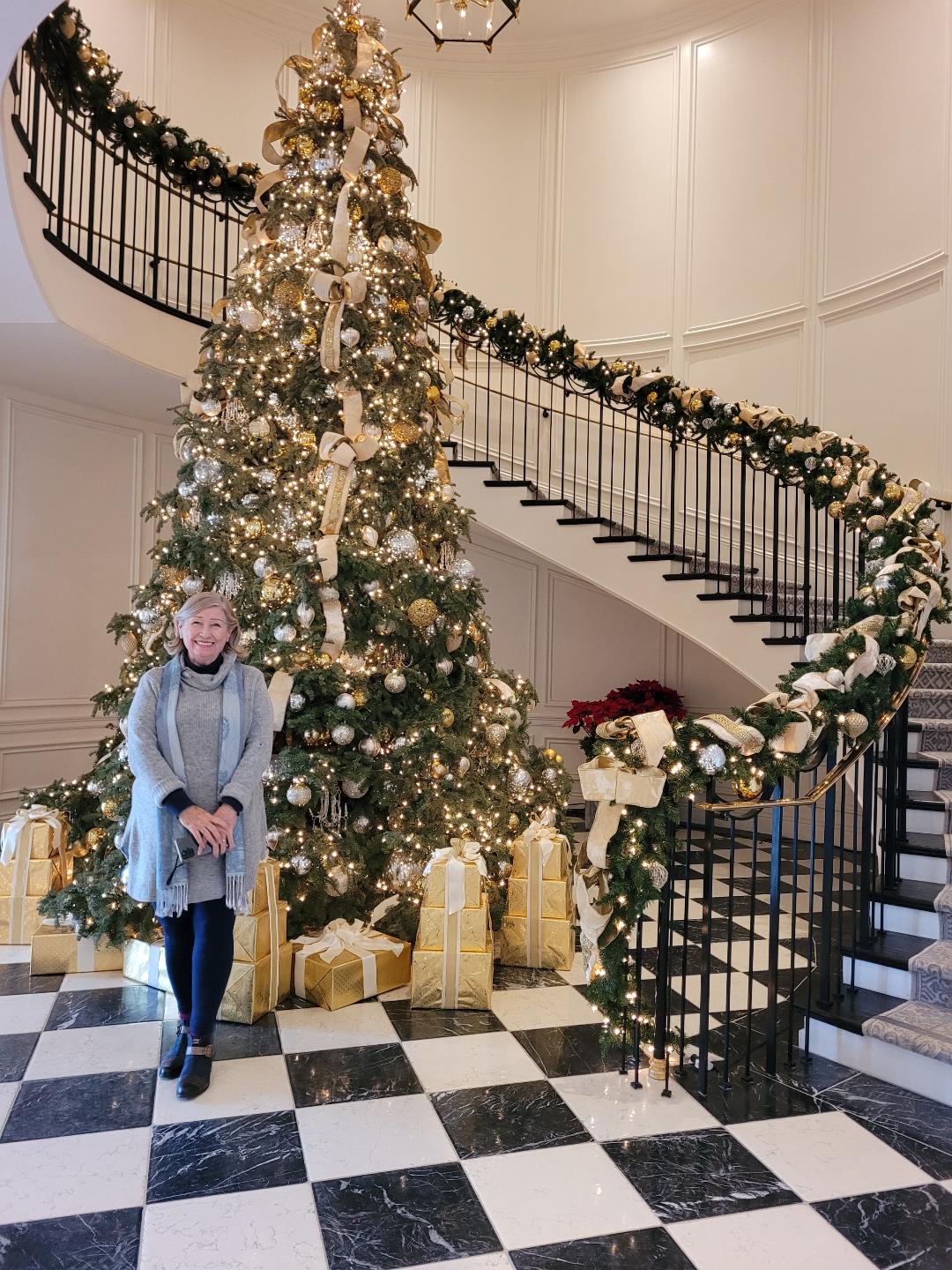 Beautiful Holiday Memories to be Experienced
Perched above the Pacific Ocean on the American Riviera, Caruso's is inspired by the bold flavors of Southern Italy, featuring the highest-quality ingredients sourced from the region's rich agricultural landscape and local waters. The restaurant is led by chef Massimo Falsini, Executive Chef of Rosewood Miramar Beach, who says "This recognition from the MICHELIN Guide is the ultimate honor for any chef and would not be possible without the talented contributions and hard work of our team at Caruso's along with our remarkable purveyors. I am beyond proud to be included among the state's best restaurants and want to thank MICHELIN for continuing to promote California's culinary excellence."
MICHELIN recently included AMA Sushi, debuted at Rosewood Miramar Beach in summer 2022, in their 'new discoveries' list. Rick Fidel, Managing Director of Rosewood Miramar Beach, adds "The triple seal of approval from arguably the world's most prestigious restaurant awards is a testament to our culinary team's creativity, the vision of our owner Rick Caruso, and the renowned hospitality standards of Rosewood Hotels & Resorts. We are all so delighted to bring these world-class experiences to our guests and look forward to celebrating thisincredible achievement with them."
Caruso's is one of 18 new restaurants to join California's MICHELIN Guide and one of only six restaurants on the Central Coast to feature a one-star rating. The restaurant joins the MICHELIN Green Star ranks of renowned culinary destinations including Chez Panisse, The French Laundry, Atelier Crenn, SingleThread, and Osteria Mozza that all share a highly sustainable ethos working towards lower environmental impact. Highlights of Caruso's comprehensive program of green initiatives include
Caruso's maintains partnerships with global seafood industry non-profits Ocean Wise, Monterey Bay Aquarium, the James Beard Foundation's Smart Catch program and FishChoice to support ocean health and sustainability,  a compost program in partnership with the City of Montecito to support neighboring farms' soil regeneration,  an upcycling practice to eliminate oil impact and faucet water control in every outlet. The disposed grease gets picked up and reused for agricultural grease production, glass reduction efforts using stainless steel tanks to distribute oil in lieu of traditional vessels. Il Fustino [bottling in Santa Barbara] is the resort partner and California olive oil is used exclusively in all F&B outlets,  a partnership with the California Wheat Commission to solely feature state-grown heritage grains at Caruso's for flour in all recipes including bread and pasta,  hyperlocal (Central Coast) sourcing supporting the region's ranchers, farmers, and purveyors including famed diver Stephanie Mutz for sea urchin and spot prawns, Morro Bay Abalone, and Hope Ranch Mussels in Santa Barbara.
As underscored by this recent accolade, the team at Rosewood Miramar Beach continues to deliver a best-in-class experience within and beyond the Central Coast. The property has also earned numerous honors this year across its signature amenities, including a five-star rating on Forbes Travel Guide's 2022-star rating list, a separate five-star rating from Forbes Travel Guide for Sense, A Rosewood Spa at Miramar Beach, and additional honors from MICHELIN as AMA Sushi was placed on the 'New Discoveries' list for California.
For more information: https://www.rosewoodhotels.com/en/miramar-beach-montecito
About Rosewood Miramar Beach A Forbes Travel Guide Five-Star hotel and spa, Rosewood Miramar Beach is situated on one of the most pristine beaches in the region and is located within Santa Barbara's picturesque Montecito community, known as The American Riviera. Offering 158 ultra-luxury guestrooms and suites, including beachfront accommodations, a collection of signature suites and multi-bedroom bungalows, the resort has been designed with style, grace and glamour and perfectly balances the residential and the refined. Amenities include a state-of-the-art fitness studio, two cabana-lined pools, bespoke beach service on the sandy shores of Miramar Beach and Sense, A Rosewood Spa – the only Forbes Five-Star spa in Santa Barbara. Home to several distinct dining venues including Caruso's, the signature oceanfront restaurant, The Revere Room, an all-day eatery with an emphasis on hyper-locality, and AMA Sushi, a seasonal omakase and edomae-style sushi bar, Rosewood Miramar Beach is a culinary destination for locals and visitors alike. An elevated retail experience further bolsters Rosewood Miramar Beach as the ultimate retreat for the best in luxury lifestyle, with The Shop at Miramar exclusively featuring The Miramar Collection, a first-of-its-kind goop Sundries Shop as well as a new California-inspired concept store curated by designer James Perse. Expansive indoor and outdoor event space, totaling approximately 33,000 square feet, includes the Chandelier Ballroom with over 6,500-square-feet, and the Great Lawn, which offers infinite ocean views. Personalized service makes Rosewood Miramar Beach the perfect destination for celebrating life's moments both big and small. Rosewood Miramar Beach is owned by Caruso and managed by Rosewood Hotels & Resorts.
About Rosewood Hotels & Resorts Rosewood Hotels & Resorts® manages a global collection of 30 one-of-a-kind luxury hotels, resorts and residences in 18 countries. Each Rosewood property embraces the brand's A Sense of Place® philosophy to reflect the individual location's history, culture and sensibilities. The Rosewood collection includes some of the world's most legendary hotels and resorts, including The Carlyle, A Rosewood Hotel in New York, Rosewood Mansion on Turtle Creek in Dallas and Hôtel de Crillon, A Rosewood Hotel in Paris, as well as new classics such as Rosewood Hong Kong and Rosewood São Paulo. For those who wish to stay a little longer, Rosewood Residences offer a distinct opportunity for the ownership or rental of properties co-located with a Rosewood hotel or resort and of standalone for-sale residences. Rosewood Residences are defined by the brand's commitment to Enriched Living through thoughtful details and experiences that enhance the quality of life while evoking a sense of discovery and inspiration.
About Caruso Caruso is one of the most successful, productive and profitable real estate development and hospitality companies in the world. Headquartered in Los Angeles, California, the privately held company owns and operates a diverse portfolio of retail, residential and mixed-use properties known for their award-winning architecture, unparalleled quest experiences, and dedication to their local communities. Caruso's expertise in creating beloved town centers has made its properties desired locations for retail flagships, new to brick- and-mortar tenants, and innovative dining and entertainment concepts. Consistently ranked among the top shopping centers in the world, Caruso's properties continue to outperform the industry standards for occupancy rates and average sales per square foot.

Rosewood Miramar Beach

Montecito
___________________________________________
---