CHEF/Profile
In celebration of the 10th Anniversary of Bonnie Carroll's Life Bites News we hope you will enjoy reading the first Chef/Profile published in 2005 on a star chef Paola Budel at Hotel Principe Di Savoia in Milan to celebrate Mother's Day.
May 2005
Executive Chef Paola Budel
Hotel Principe Di Savoia, Milan Italy
by Bonnie Carroll
Chef Budel is the Queen of the Kitchen at Milan's Award Winning Hotel Principe Di Savoia, where her new and innovative traditional Italian menu reflects her vast global experiences. The thirty-four year-old culinary talent boasts a variety of remarkable cooking experiences. She spent twelve months at the (two Michelin star) Dolada restaurant, and three years at (three star Michelin) Gualtiero Marchesi's restaurant in Milan. In London she was at Le Gavroche (three star Michelin), Munich's Heinz-Winlder (three star Michelin), and also worked in Tokyo and Hong Kong. Upon her return to Milan she contributed to the award of the first Michelin star to Giannino restaurant, and in March 2002, she was the first woman to head up the Galleria restaurant of the Principe de Savoia.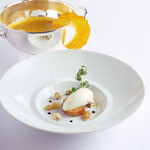 Along with classics such as the Milanese veal cutlet and baby octopus in a tomato and absinth broth with a caper and chili flavored brioche, Budel offers original dishes like geranium honey-glazed duck and tarragon ice cream, corkscrew pasta with lemon sauce and anchovies marinated in traditional balsamic vinegar, steamed filet of sea bass with tasseled hyacinths and lemon verbena, broad bean and chicory heart cakes combined with crispy octopus and the fresh gazpacho with tempura prawns, cucumber and mint. These are just a few of the traditional and innovative creations Paola Budel has synergized for the enjoyment of guests at Hotel Principe de Savoia.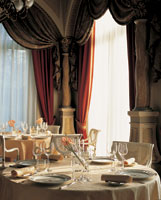 The hotel, which opened in 1927, is an elegant haven within Italy's fashion capitol, and is renowned for its charm, personal attention, and exquisite cuisine. Located on Piazza della Republica, in the heart of Milan, the main entrance is a graceful entry to 404 richly appointed rooms and suites. The hotel was meticulously restored to the highest standards in 1992, and includes world-class technology features amidst an opulent old-world setting. The hotel is regarded as one of Europe's most outstanding hotels, and recently accrued such titles as "Best Business Hotel in Milan" by Travel and Leisure. Needless to say, their guest list is a royal and celebrity who's who.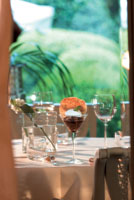 For business or pleasure this is a magnificent venue to visit on your next trip to Milan. General Manager Paolo Guameri and his staff are ready to serve you in the fine tradition this historic hotel is renowned for. Reservations call 011-29-02-62301.
- - - -
The following, for your dining pleasure, are recipes from Executive Chef Paola Budel. Happy Mother's Day!
 Upcoming Event in Milan . . .

_____________________________________________________
BOATHOUSE AT HENDRY'S BEACH
Seaside Summer Food & Beverage Bliss

by Bonnie Carroll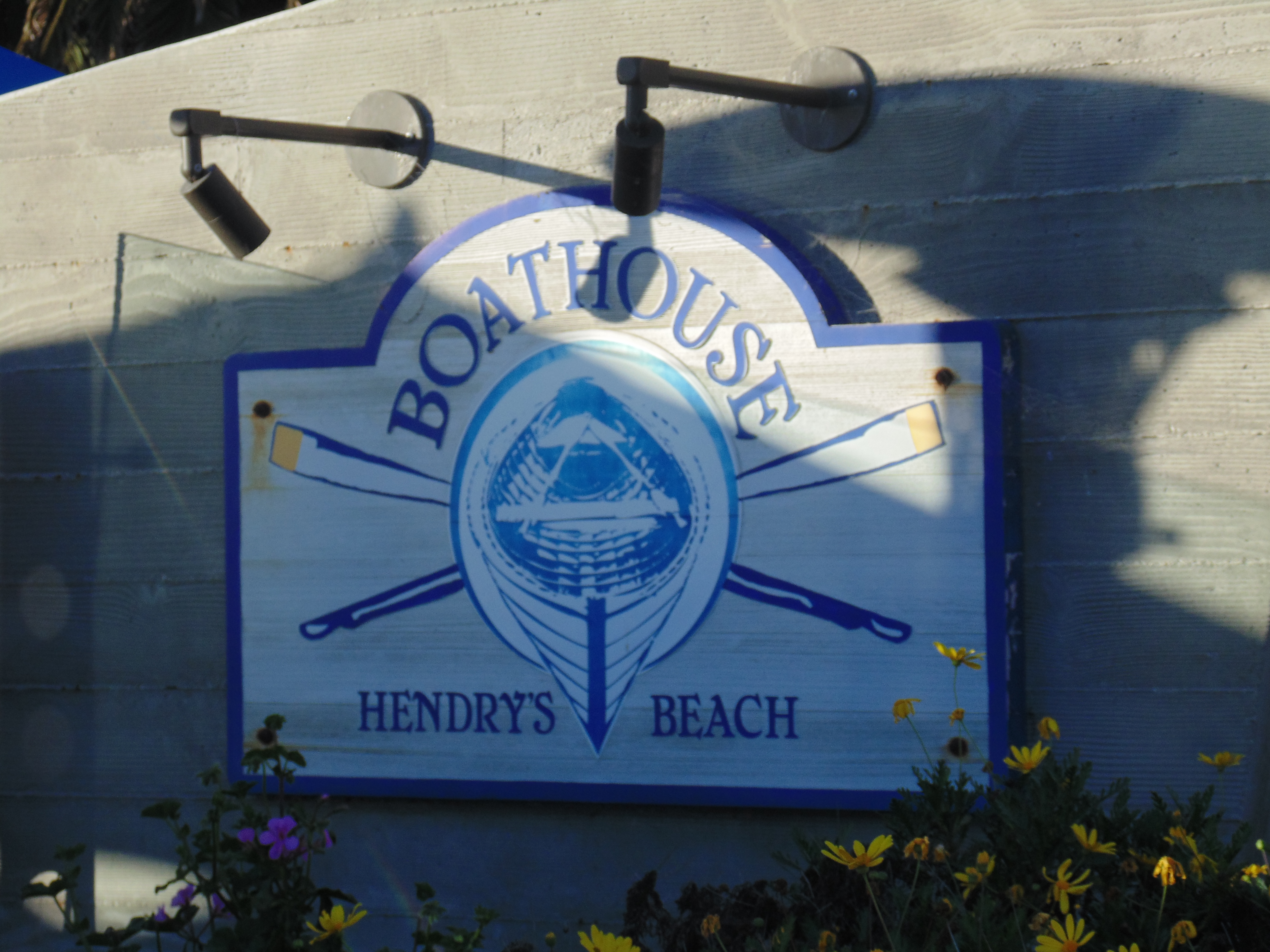 Many visitors to Santa Barbara, as well as long-time locals, have fond memories of enjoying lazy afternoons at Hendry's Beach, also known historically as Arroyo Burro Beach. For so many years this family beach was a favorite, where playing on the sand and enjoying the ocean was picture perfect, and in the spot where the Boathouse at Hendry's Beach now stands there was once a Brown Pelican eatery, where burgers and fries were savored by hungry swimmers and surfers.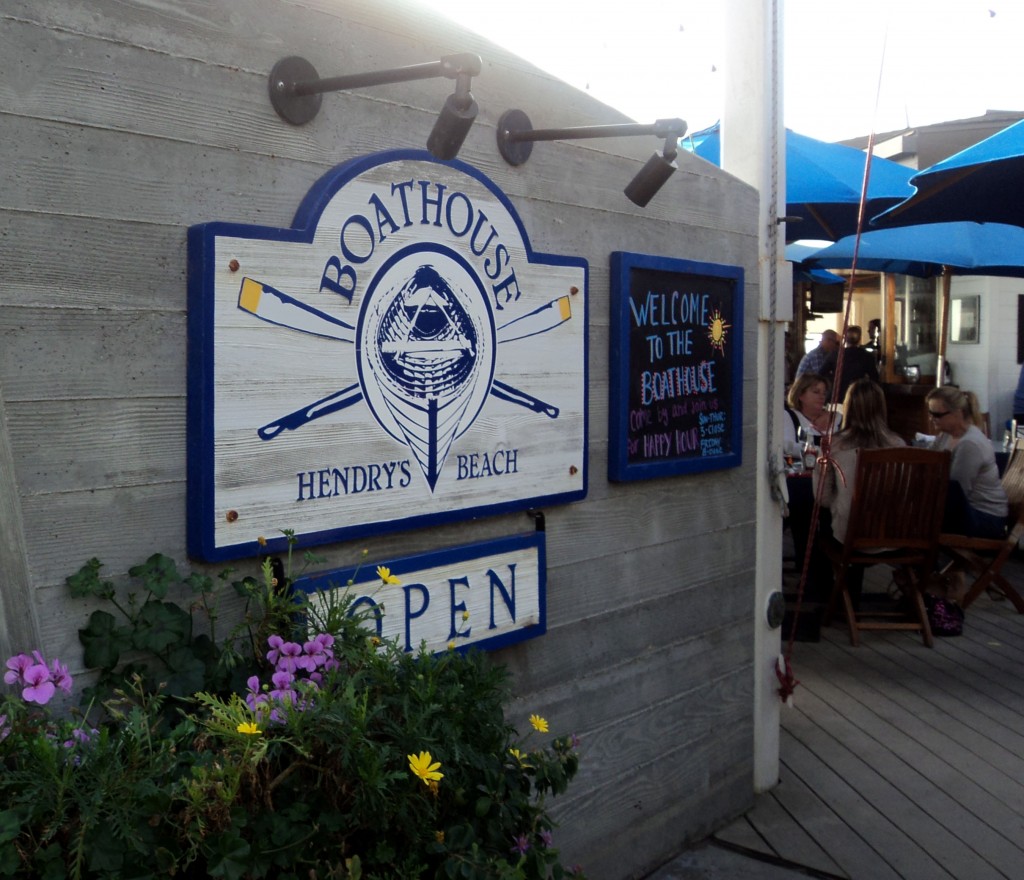 Today, this destination continues to be a favorite beach destination for families and their dogs to relax, but is also home to the Boathouse at Hendry's Beach, which opened in 2008 to become one of the hottest destinations in Santa Barbara to enjoy exceptional seafood and unique cocktails with an unforgettable ocean view. The 'pet friendly' restaurant provides an area where guests can tie their dogs in a shaded area to enjoy fresh water while remaining in eyes view as they enjoy their dinner or lunch on the patio. Hendry's beach has always been a "dog beach" where visitors enjoy the beach with their pets.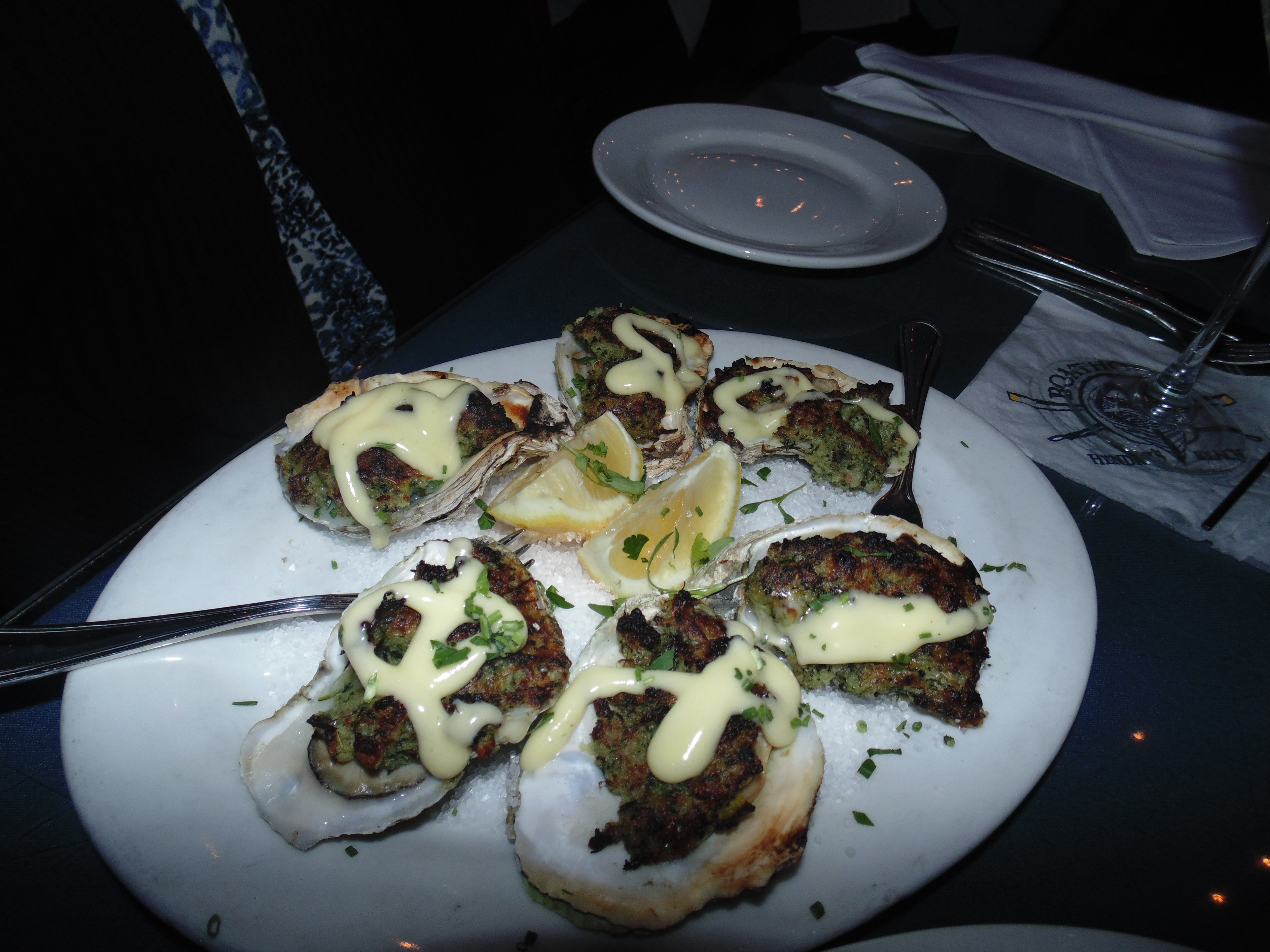 The seafood menu at the Boathouse offers everything anyone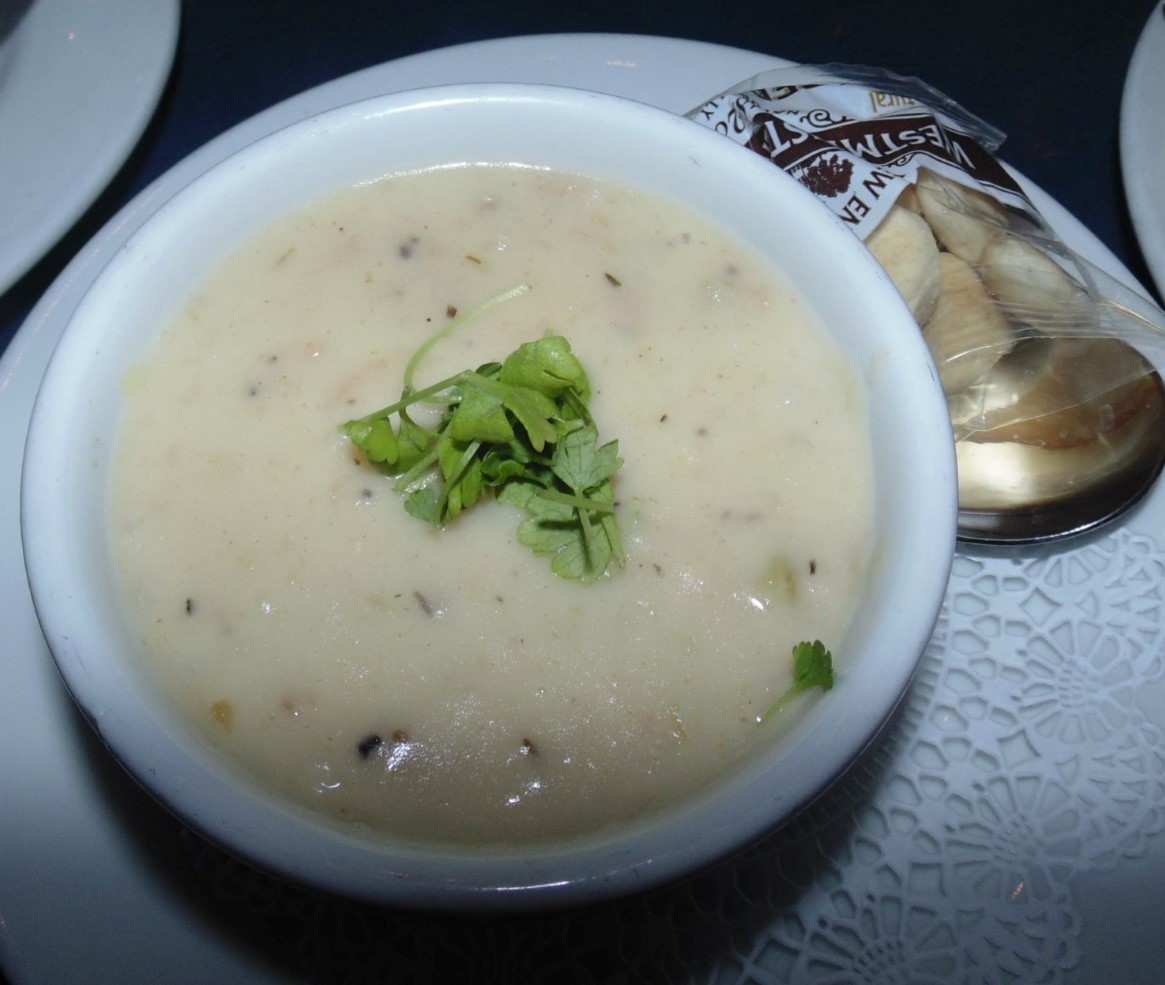 could hope for, and includes delicious oyster preparations like oysters Rockefeller, fresh and delicious seafood entrees, along with imaginative daily specials. It's easy to understand why their clam chowder has won awards at the annual Clam Chowder Festival, it's outstanding! The side dish of sauteed mushrooms seemed like a main course.
They have an amazing raw bar, and their seafood menu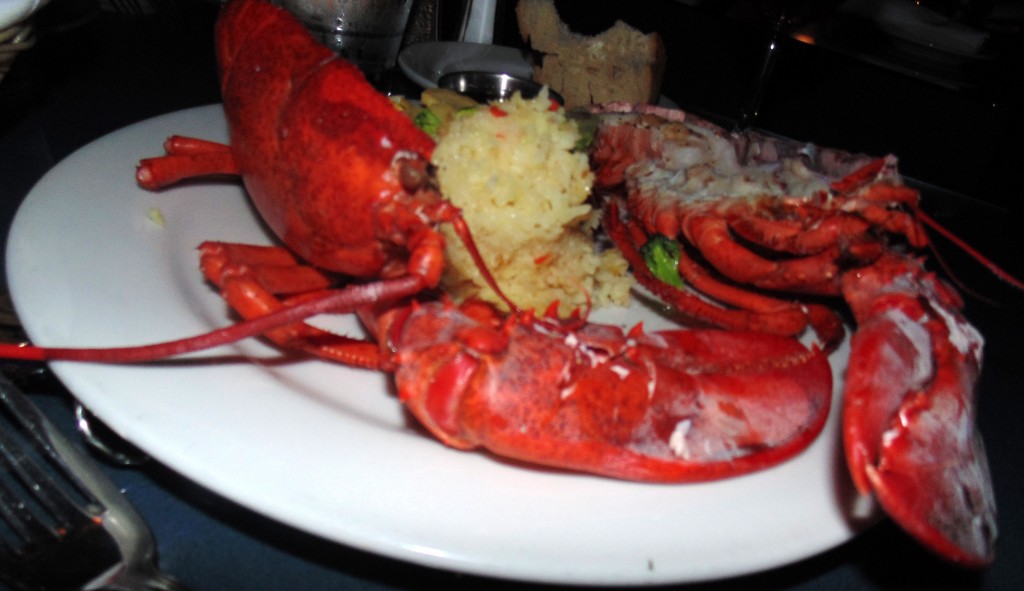 includes main lobster, grand seafood platters, cevice, oysters, clams, shrimp, stone crab delights and more. For non seafood eaters they offer a lamb with wine entree, a variety of great steaks, including a filet mignon wrapped in bacon, grilled tofu or pasta dishes. The salads, made with the freshest produce, are varied and some offer delicious seafood combinations. Currently, Ron True the talented founding executive chef/co-owner of the Arlington Tavern in Santa Barbara is redesigning many of their plates. Chef True is an award-winning chef who is renowned for his innovative and original competition-winning recipes.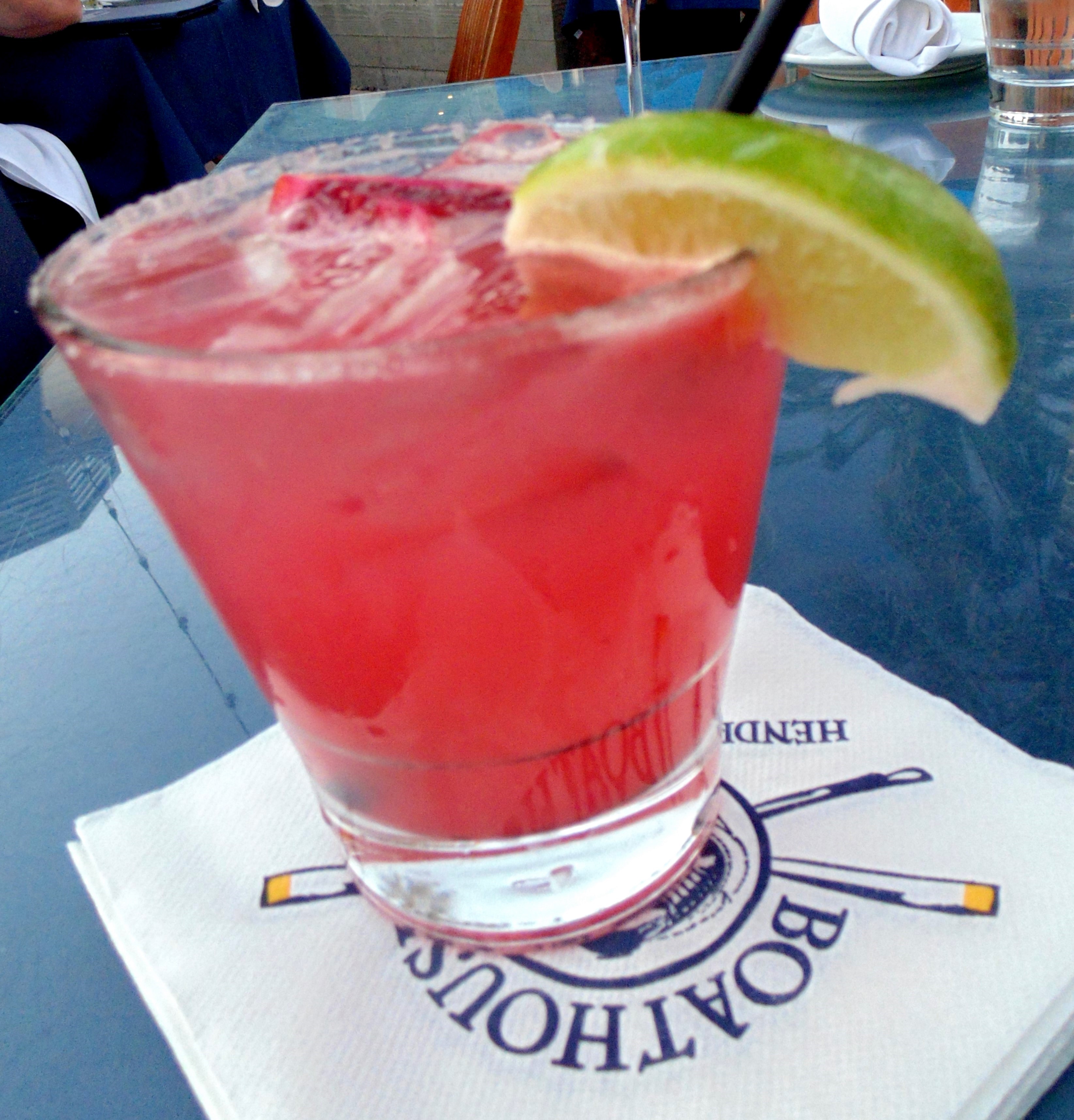 The bar is a heavenly seaside respite and has an open view of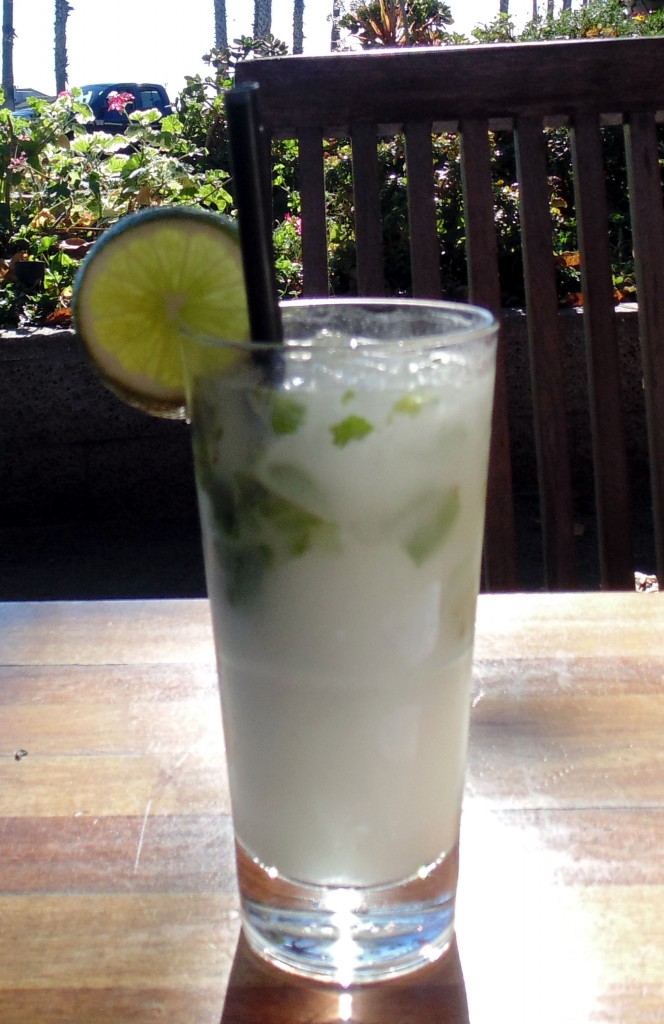 all the action. Mixologists at the friendly watering hole stir up some of the most exciting cocktails in Santa Barbara. Their raspberry sparkler, dirty martini, coconut mojita made with Finlandia coconut vodka, muddled mint sprigs, coconut milk and lime juice topped with club soda and garnished with a lime is amazing. Wonderful local and imported wines fill their menu, as well as a respectable assortment of beer and ale. They will also create any cocktail combination if requested.
Whether you are at the restaurant during the day for a family brunch or in the evening for a romantic dinner it's all seaside sensational. The views, relaxed ambiance and great service combined with the original and creative menu offerings explain why people keep coming back to the Boathouse. The Boathouse is a sister restaurant to the Santa Barbara Shellfish Co., and the Santa Barbara FishHouse
For hours and reservation information visit www.sbfishhouse.com/boathouse.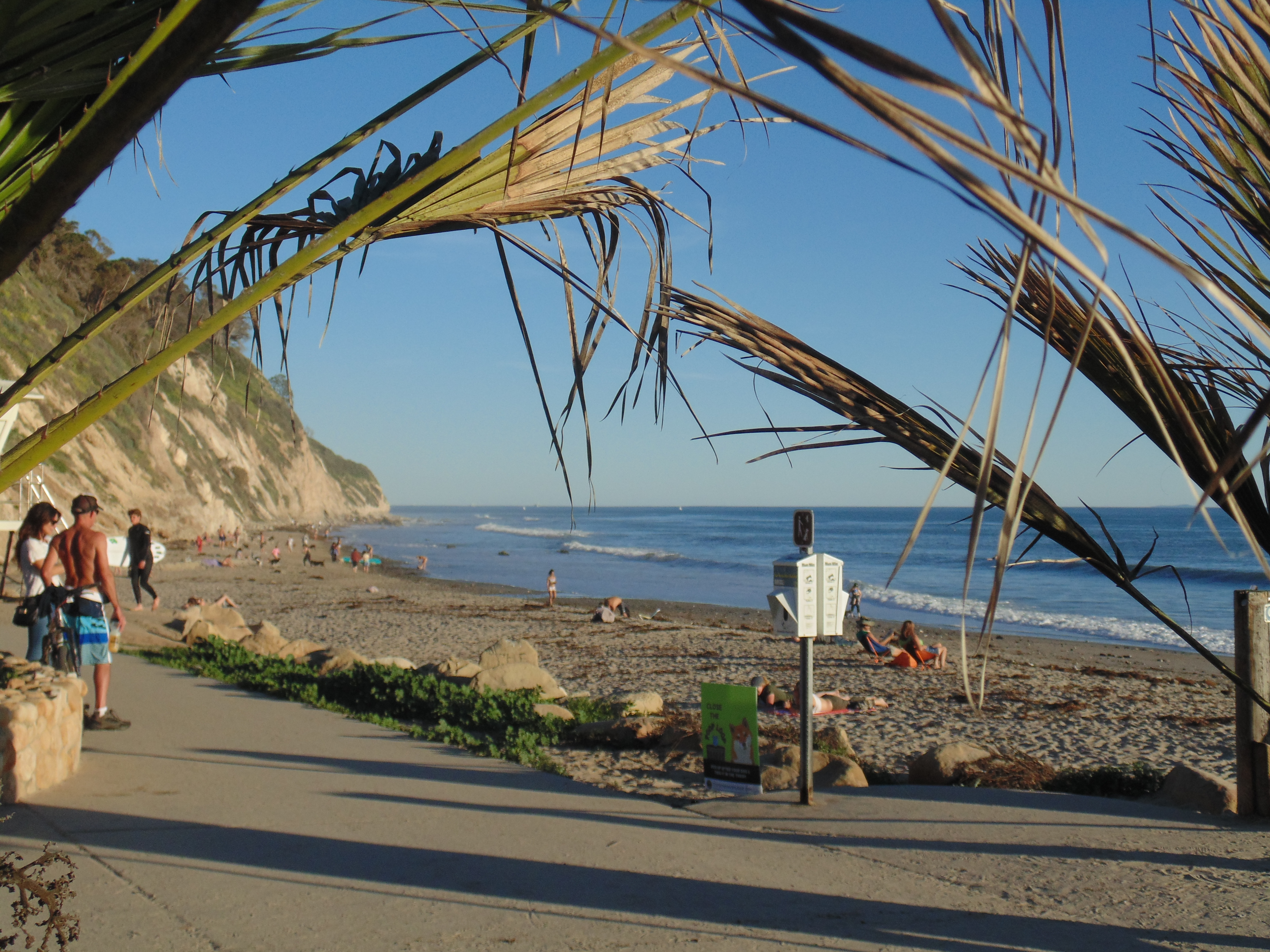 The Boathouse at Hendry's Beach
2981 Cliff Drive
Santa Barbara, CA 93109
---