CHEF/HOTEL BITES .  .  .

A place for inspiration:
On the trail of Chagall and Kandinsky at the Carlton Hotel
Guests at the hotel Carlton St. Moritz can gain inspiration from two great painters; Chagall and Kandinsky. The hotel's two Junior Suites are dedicated to the Russian artists, and guests who wish to try their hand at artwork will be provided with a brush and easel by the hotel.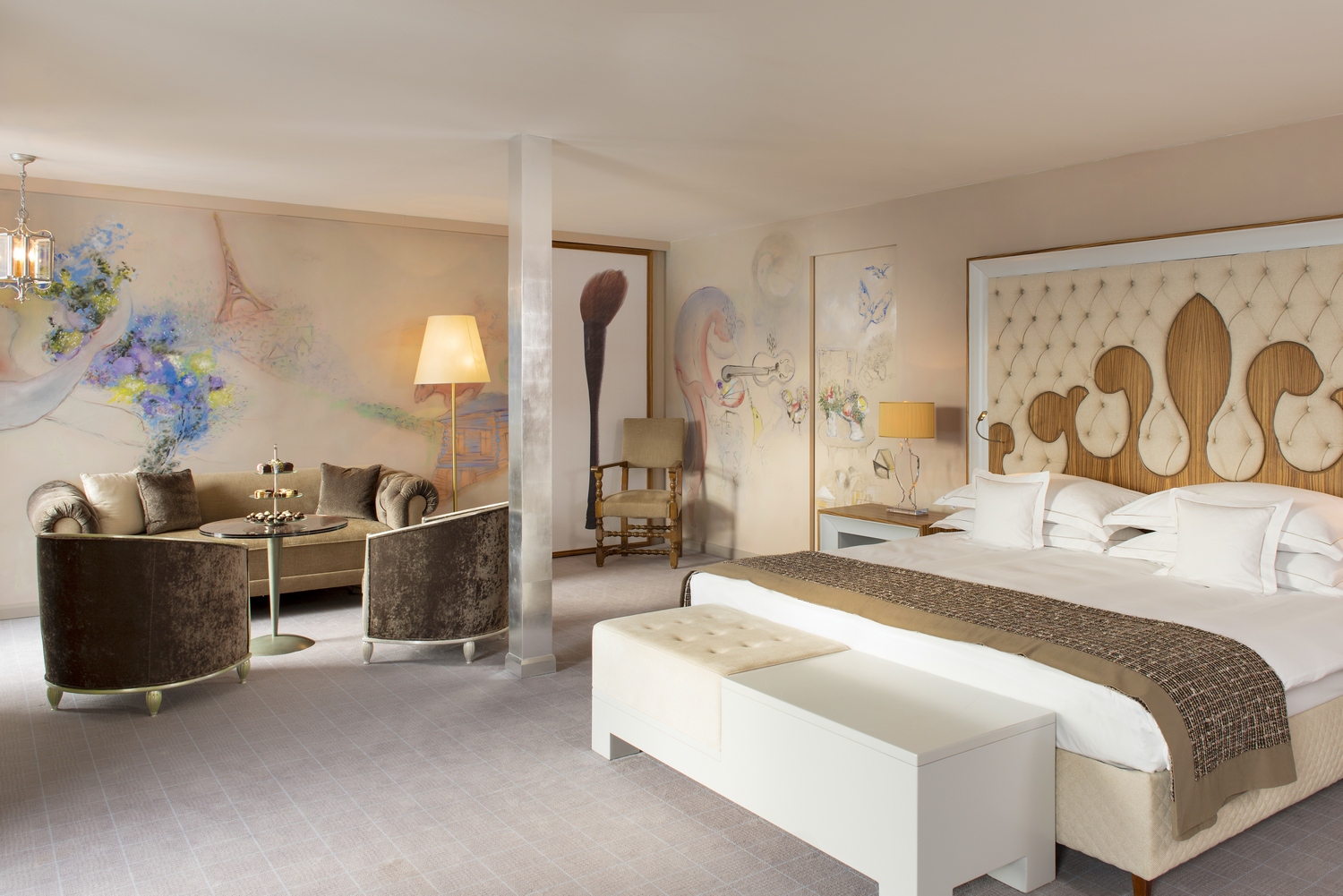 Expressionist wall paintings combined with remarkable pieces of furniture and plain linen curtains add the character of a playful and romantic painting studio to these luxurious rooms.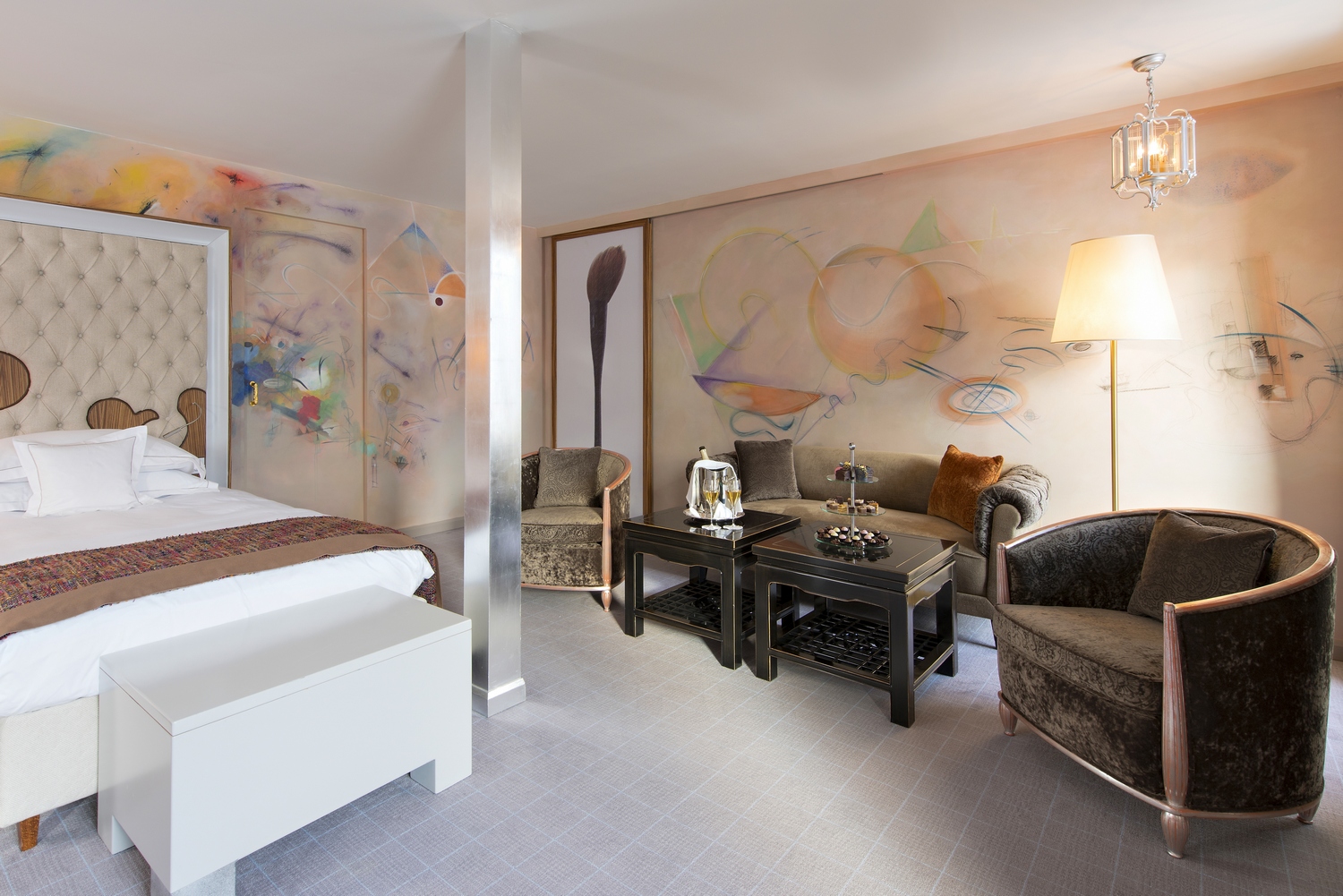 Interior designer Carlo Rampazzi, who reshaped the interior of the 5-star establishment in 2007, created a unique design for two of the hotel's 60 Junior Suites and Suites. He wanted to give the impression that Kandinsky and Chagall had spent evenings painting in these rooms - for instance, guests can view one of Chagall's favourite subjects, a painted Eiffel Tower. The extraordinary Junior Suites are among the most popular rooms at the Carlton Hotel and are often fully-booked weeks in advance. This is the ideal place for creative minds and those who love precision art. Guests staying in the Chagall or Kandinsky Junior Suites will be given free entrance to the Segantini Museum St. Moritz by the hotel.
Chagall Suite: http://en.carlton-stmoritz.ch/suites/chagall-suite
Kandinsky Suite: http://en.carlton-stmoritz.ch/suites/kandinsky-suite
Current prices: http://en.carlton-stmoritz.ch/rates
Segantini Museum St.Moritz: http://www.segantini-museum.ch/en
Reservations: +41 (0)81 836 70 00 or
info@carlton-stmoritz.ch
________________________________________________________________________
VIKING CRUISE ON THE DANUBE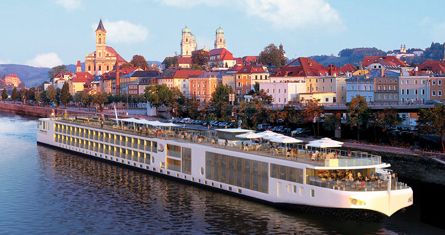 HAVE A TASTE FOR SCHNITZEL IN AUSTRIA?
Guests aboard the VIKING NJORD will enjoy Weiner Schnitzel - This classic recipe comes to us from Austrian Master Chef Toni Mörwald, proprietor of Vienna's Michelin-starred restaurants Relais & Châteaux. It is traditional, simple to make, and delicious. You can watch a video of Chef Mörwald and Karine Hagen preparing the dish together and then give it a try yourself. Wonderful to savor in Wein or to prepare at home for your own table.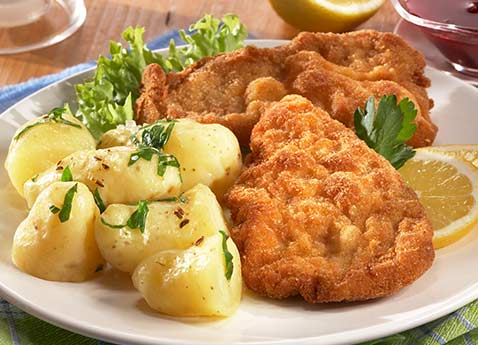 AUSTRIAN WEINER SCHNITZEL by Master Chef Toni Morwald 
Relais & Chateaux, Vienna
Ingredients
Meat:
4 veal cutlets, 1/2-inch thick
Salt & pepper
Light oil (such as sunflower oil)
1/4 C flour
2 whole med-size eggs, beaten
1 C breadcrumbs
Melted butter and/or lard (a mixture of half and half is ideal) sufficient to cover your frying pan to a depth of 1/3-1/2 an inch

Potatoes:
Salt
1 1/2 lbs sm new potatoes
1/2 C butter
2 T fresh Italian parsley, finely chopped
Pepper to taste
Directions
Meat:
Gently pound veal cutlets with a meat mallet to make them very thin and flat, about 1/4-inch thick. (For ease of cleanup, you can place each cutlet between 2 sheets of plastic wrap or wax paper first; if you do not have a meat mallet, use a heavy pan.) Sprinkle flattened cutlets with salt and pepper and rub with light oil. Set up 3 shallow dishes, 1 with flour, 1 with beaten eggs and 1 with breadcrumbs. Coat each cutlet well first with flour, then eggs, then breadcrumbs.

In a heavy frying pan, melt butter and/or lard. Carefully place cutlets in pan. Melted fat must cover cutlets well. Do not crowd pan (cook 2 at a time). Agitate pan gently as meat is cooking to ensure cutlets do not stick to pan. When cutlets float in oil, breadcrumb coating forms a light, puffy crust around meat and will not retain too much of cooking fat. Cook 3-4 minutes over medium heat until cutlets begin to brown; turn over and cook another minute or 2 until both sides are golden brown. Remove from fat and place on a paper towel to drain. Salt finished cutlets lightly.

Potatoes:
Boil potatoes in salted water for about 20 minutes or until easily pierced with a fork. Drain and place them back on stove for a minute or 2, uncovered to steam. Peel, slice into small wedges and put in a serving dish. Melt butter and pour over potatoes; sprinkle with chopped parsley and pepper to taste.

Serve cutlets with potatoes and garnish with lemon slices. Goes well with a sweet white wine such as a muscatel.

Makes 4 servings.

__________________________________________________________________
NEW HOTEL FACE IN MALLORCA - PLAZA SANT FRANCESC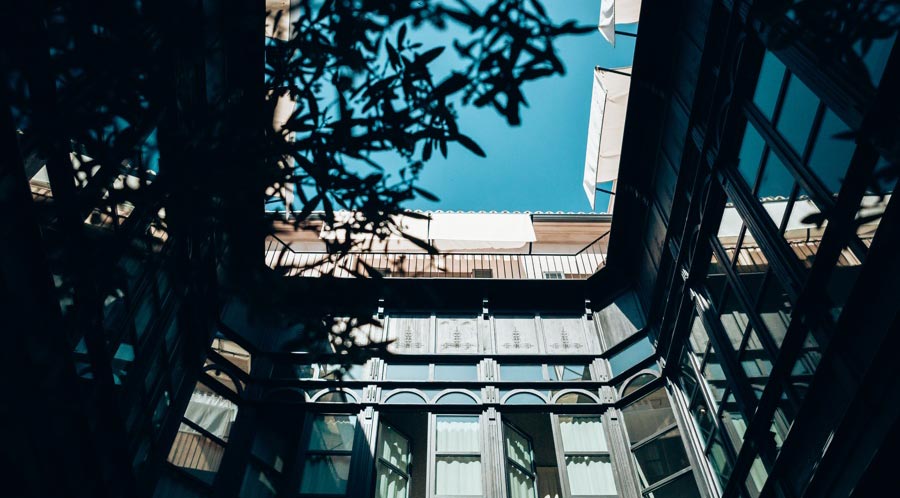 The 5-star hotel is located inside a restored and renovated 19th-century mansion, in the heart of the historic center of Palma of Majorca. The property has 42 rooms and suites, many with wood-beamed ceilings and covered verandas, as well as with original frescos and moldings.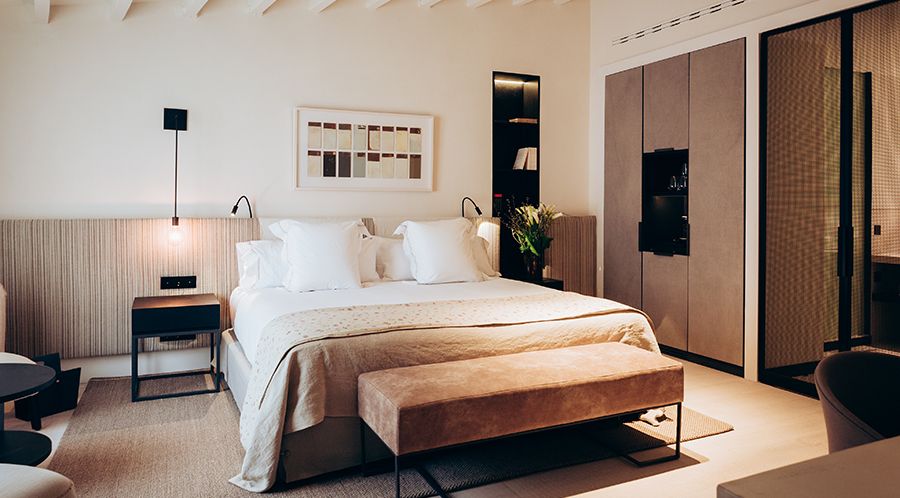 located inside a restored and renovated 19th-century mansion on the magnificent Sant Francesc Square, in the heart of the historic center of Palma de Mallorca, the property has 42 rooms and suites, many with wood-beamed ceilings and covered verandas, as well as others that feature original frescoes and moldings.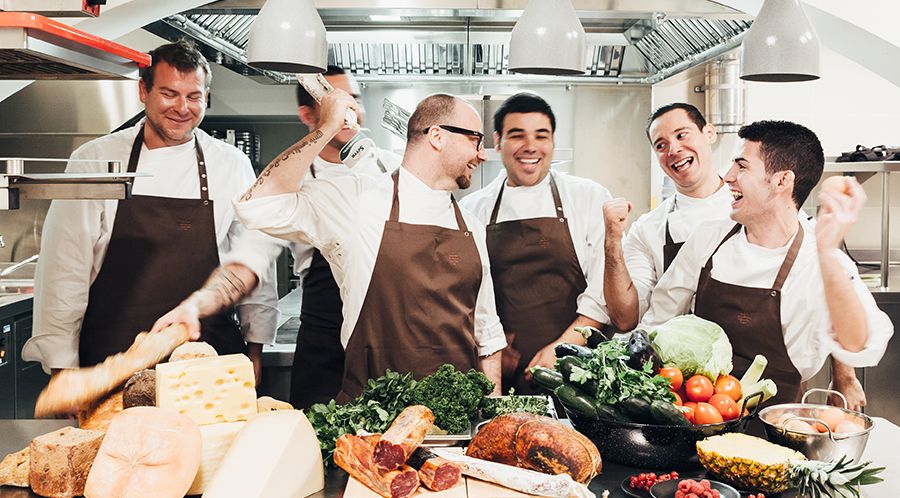 The head chef's creations are unpretentious yet never simplistic. Naturally, all of our dishes are prepared Simon Petutsching with the greatest of care and in keeping with all of the "rules" of fine cuisine. Located in the former stables of the palais, our restaurant can be reached directly from the street by way of the garden. Our cuisine is inspired by the culinary traditions of the Mediterranean with just a hint of modern flair.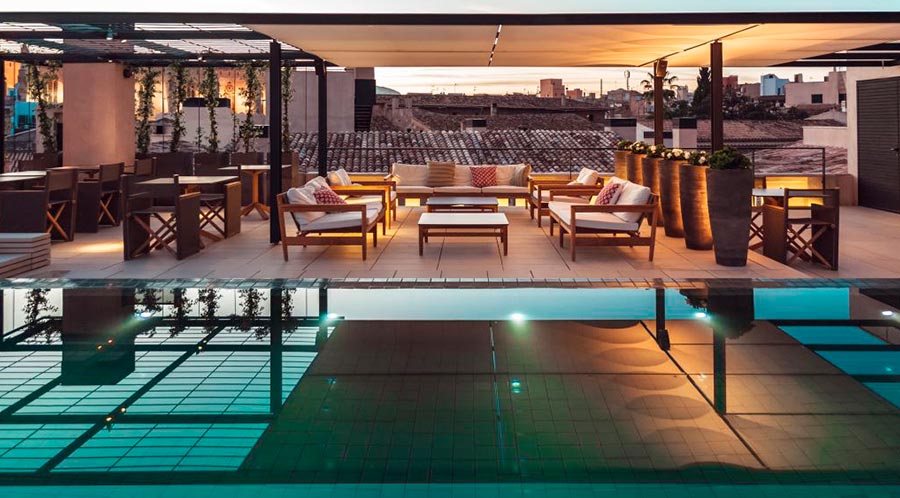 Delicious culinary creations are served at restaurant "Quadrat" with al frescoe dining in the garden. Cocktails are mixed at the lobby bar and served in the courtyard. The rooftop features an impressive patio and pool with magnificent views over the city and provides guests with attentive service. The hotl offers wellness treatments and fitness options to make your Mallorcan holiday an unforgettable experience.

PLAZA SANT FRANCESC, 5
07001 PALMA OF MAJORCA
BALEARIC ISLANDS, SPAIN INFO@HOTELSANTFRANCESC.COM
TEL: +34 971 495 000
---