CHEF/HOTEL PROFILES   .   .   .
OUTPOST AT THE GOODLAND
Chef Damien Giliberti and Gabrielle Ricord Present Cinco de Mayo Cinco no Drinko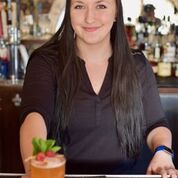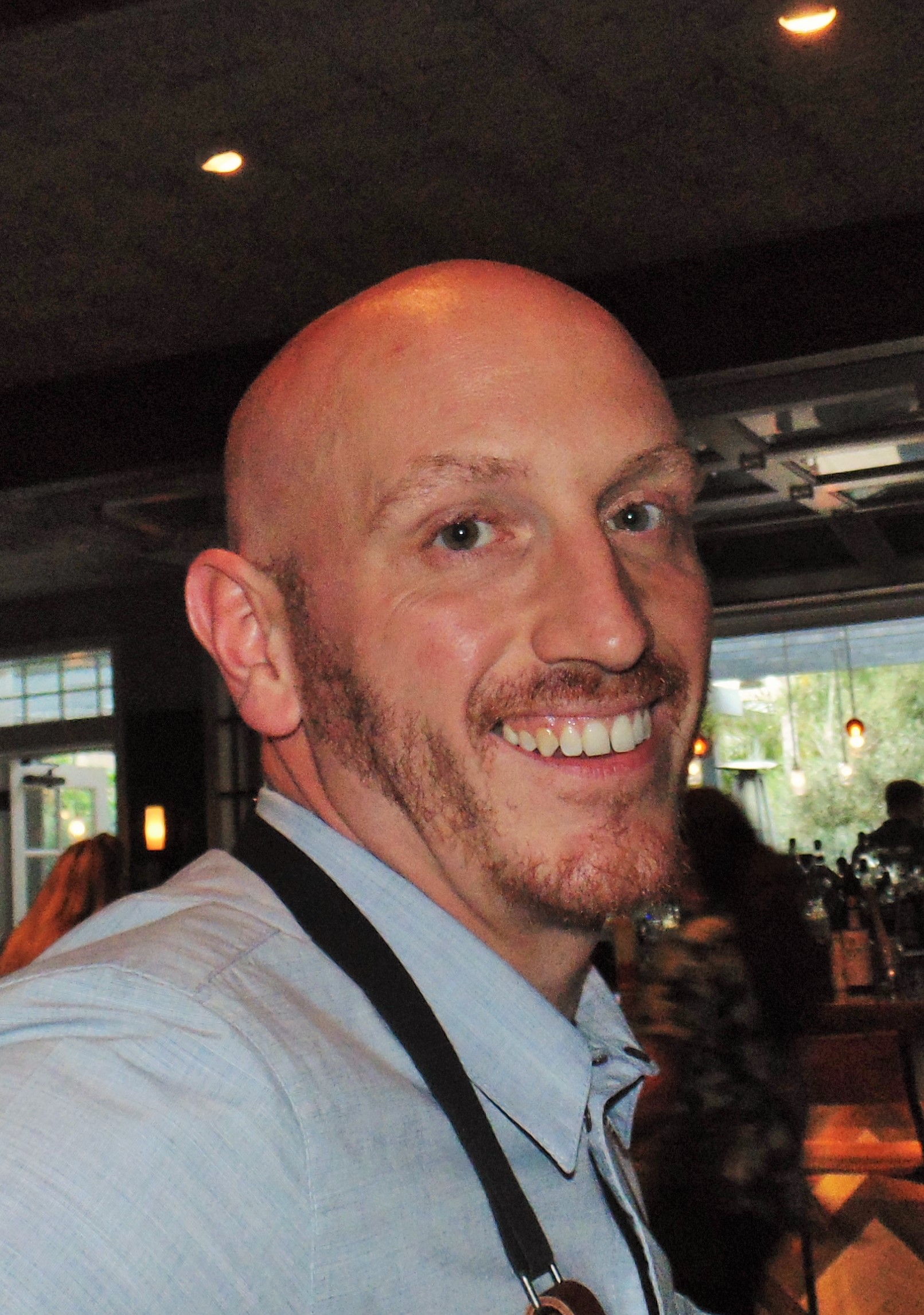 Gabrille Ricord & Executive Chef Damien Giliberti

The Outpost at  Kimpton Goodlands Hotel in Goleta, California is a delightful throw back to the 80s property, complete with a vintage Woodie in the driveway and fantastic ocean and surf art throughout the main building and rooms. The main lobby has an inviting record shop where favorite albums can be purchased, and an adjoining relaxation lounge/business meeting room has big guy games.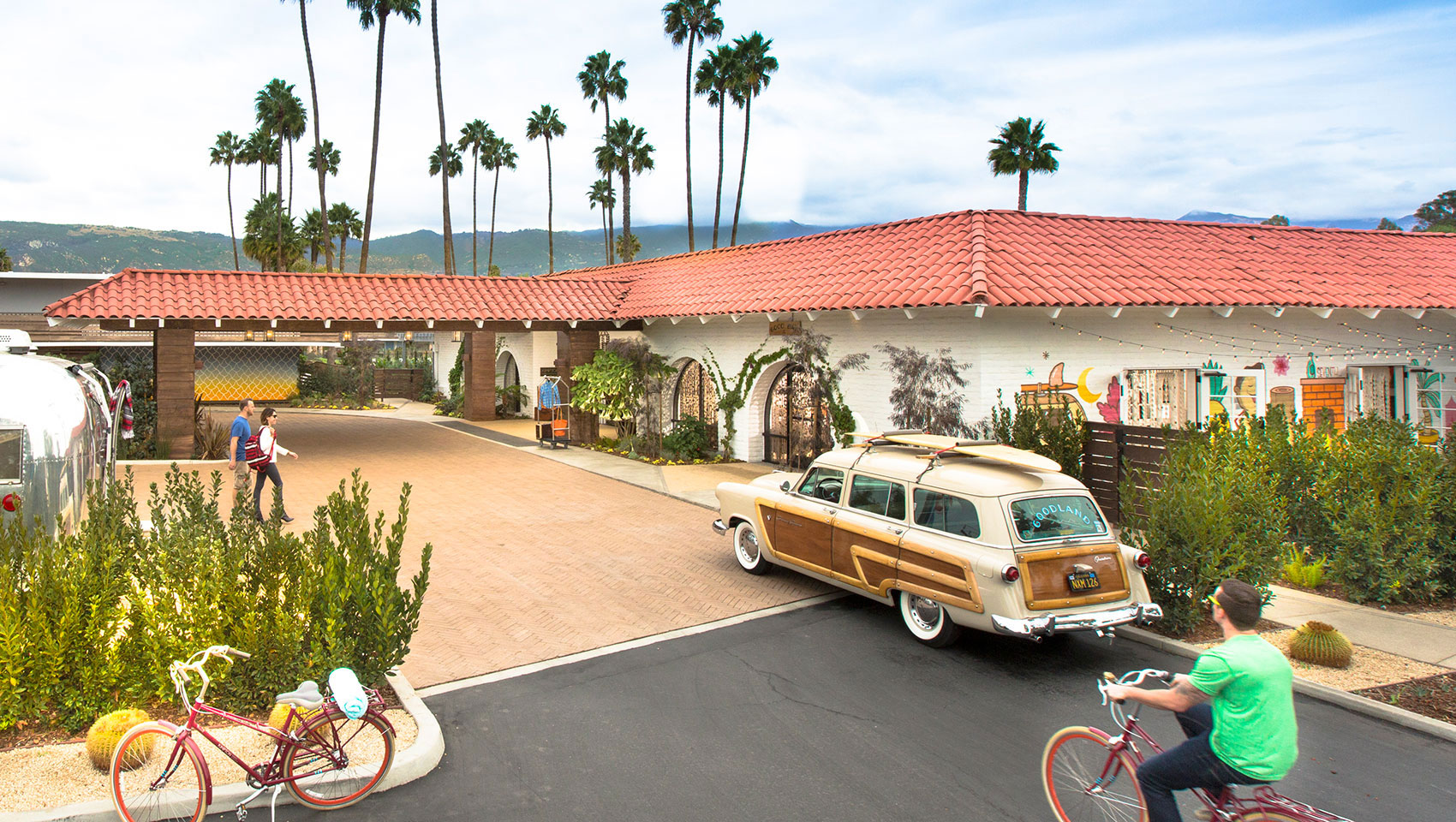 Goodlands Hotel Entrance
The Outpost Restaurant offers indoor/outdoor breakfast, lunch and dinner. It overlooks the pool area and guests enjoy small bites and cocktails by the pool. In daylight this is a fun place to dine for breakfast and lunch, as well as dinner, but the indoor diningroom becomes a cozy and romantic respite in the evening.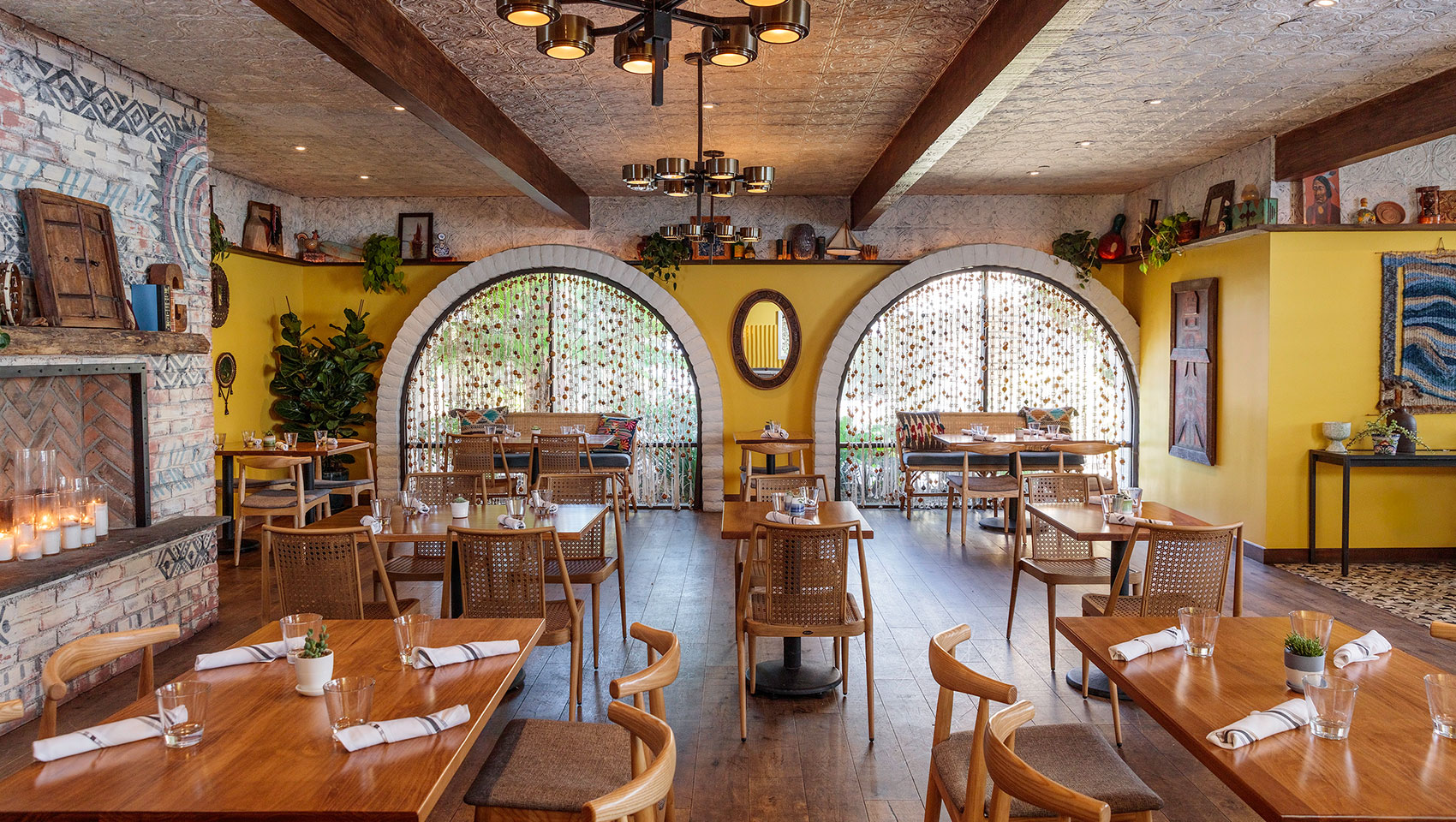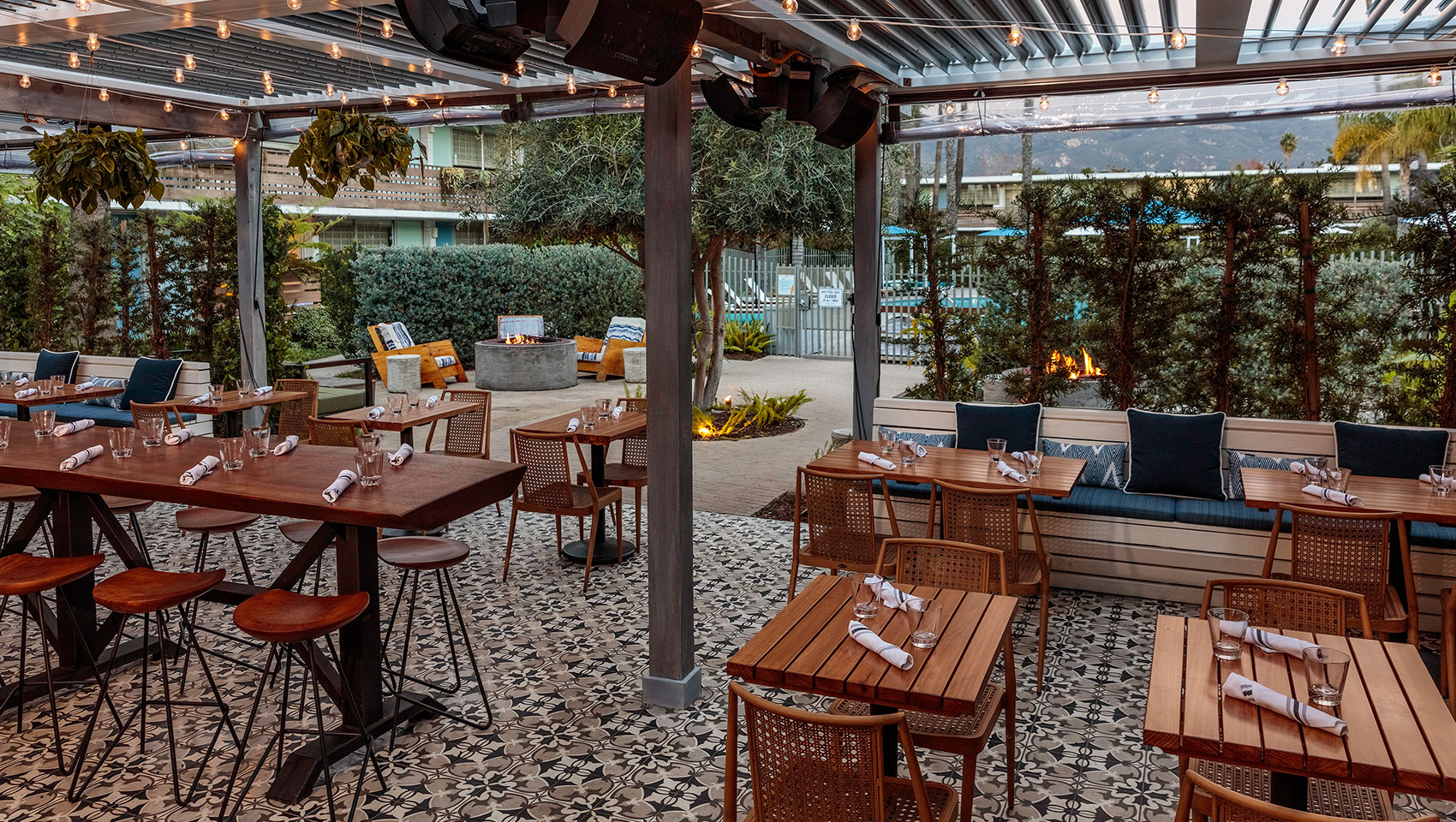 Outpost Restaurant & Outdoor Patio
A native of Northern New Jersey, Damien Giliberti draws inspiration from his Italian-American upbringing, where his family owned and lived next to their pizzeria. A graduate of Johnson and Wales University in Miami, Giliberti held stints working in kitchens from North Carolina to Miami, before heading West and taking a post at Finch & Fork for 4 years, then Outpost for the past 2 years. His experience shaped his culinary background, where he honed his craft in cooking contemporary and rustic American cuisine with touches of Latin and Asian influences. Now at the helm of the Outpost's kitchen, Giliberti continues to create simple, yet flavorful dishes that speak to California's seasons.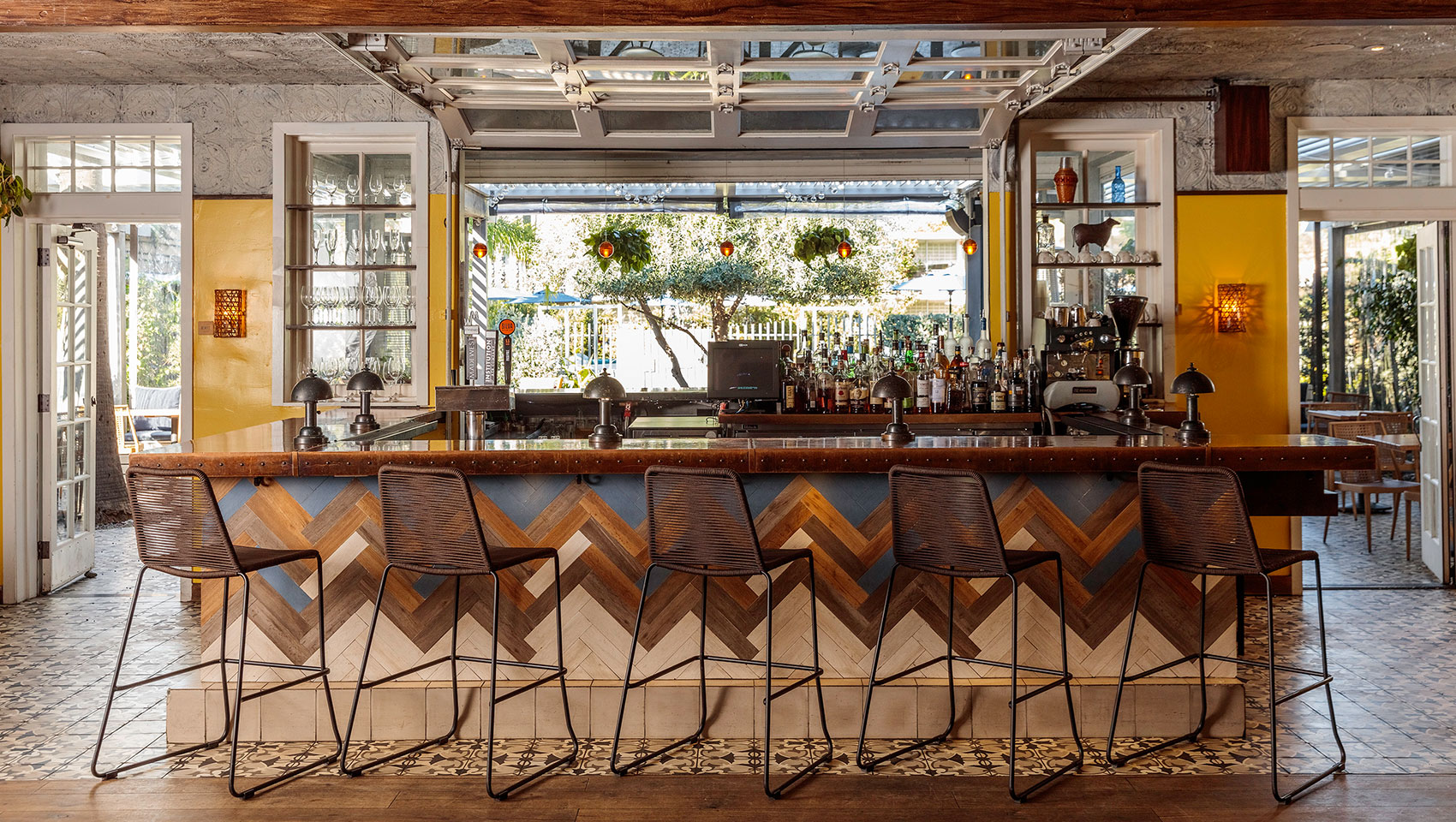 Outpost Bar with full Cocktail Services
Gabrille Ricord was recently named Lead Bartender at Outpost at the Goodlnd, where innovative cocktails rule. Ricord is designing seasonal beverage menus that express her fresh and educational approach to bartending, as well as those drinks Outpost is known for. She worked under George Piperis, a bartender of some renown, at Finch & Fork where she honed her skills crating cocktails with personality that celebrate spirit. She welcomes patrons to enjoy the newly refreshed patio at Good Bar for Tuesday Yappy Hour and Wednesday Trivia Night.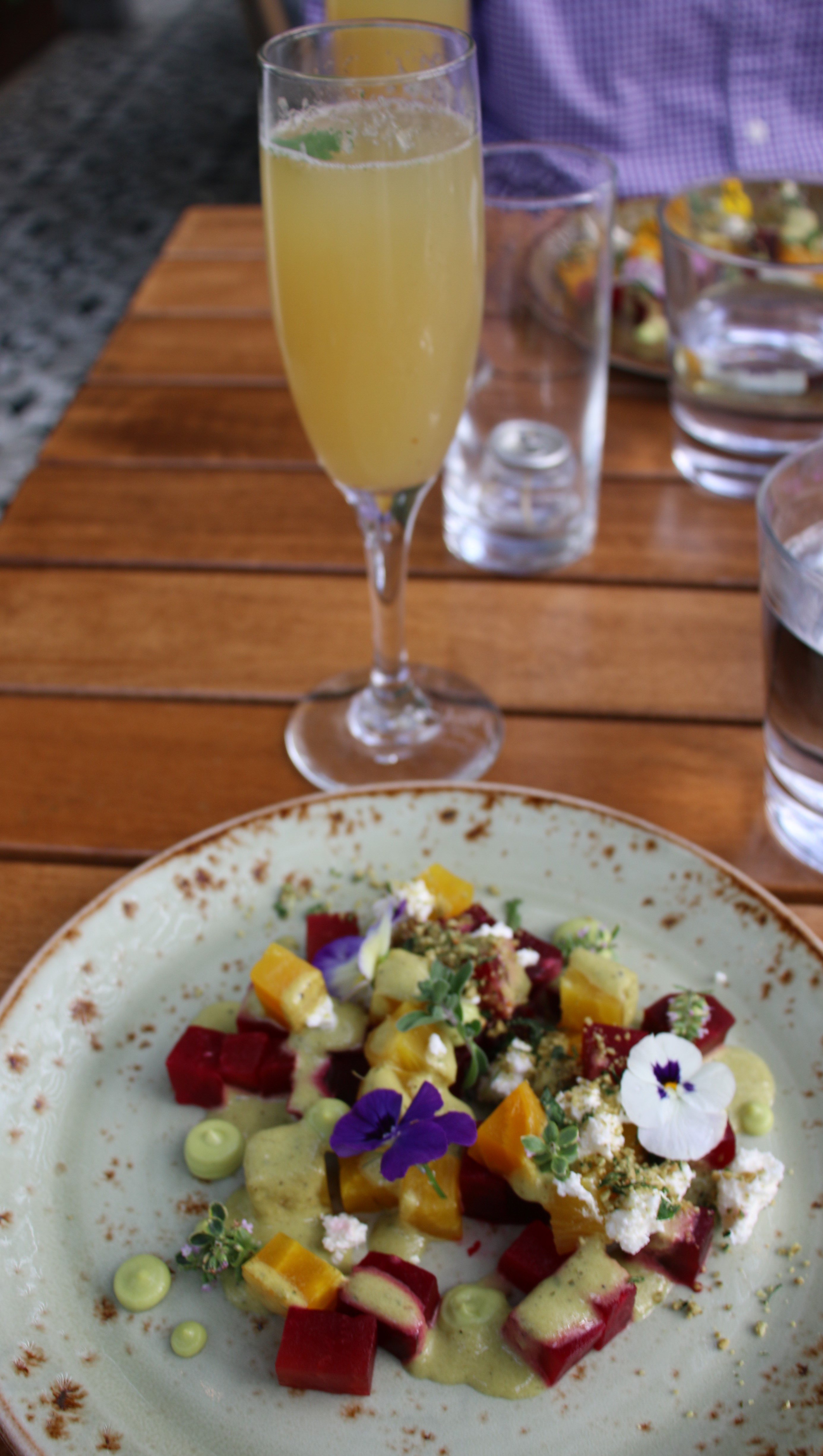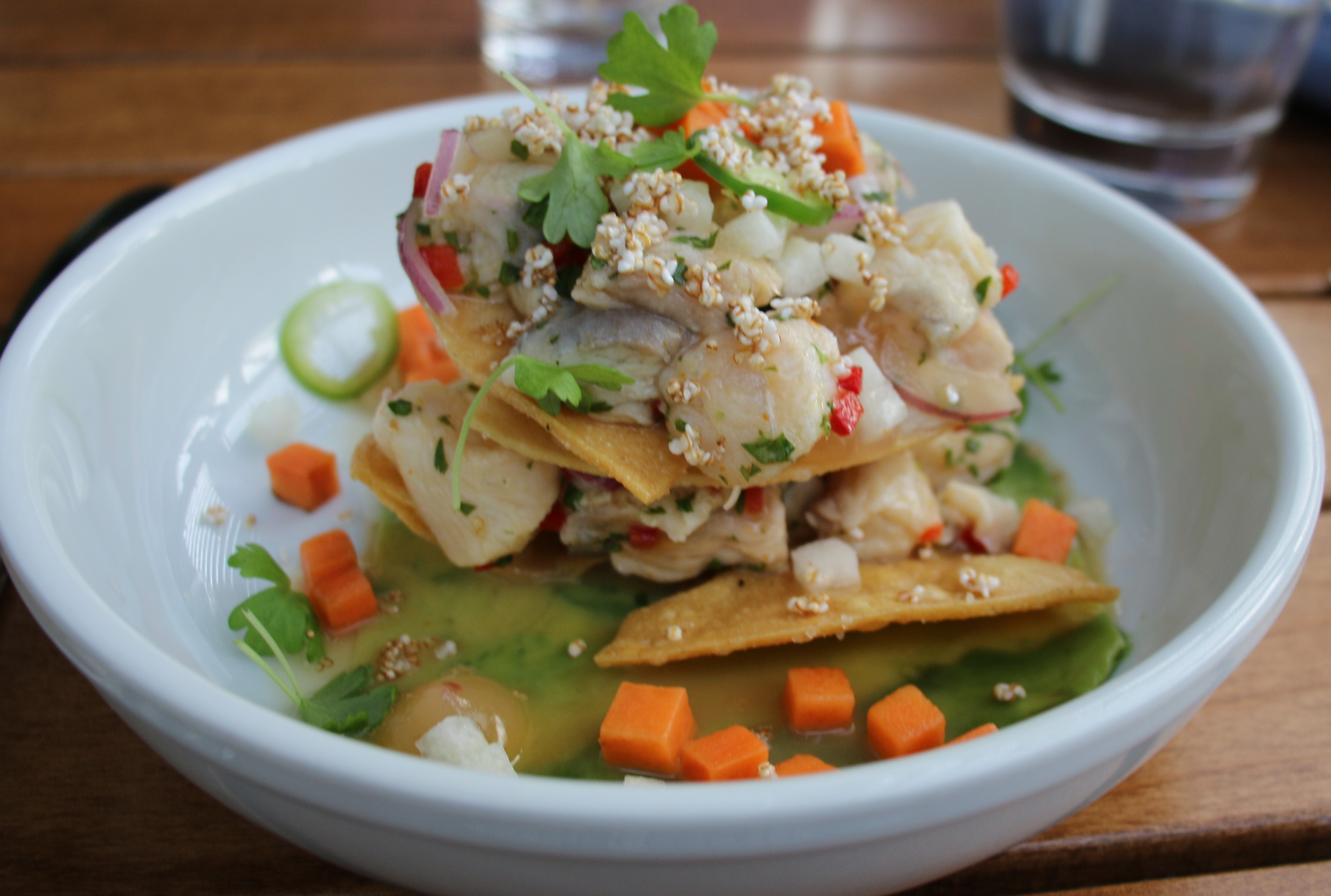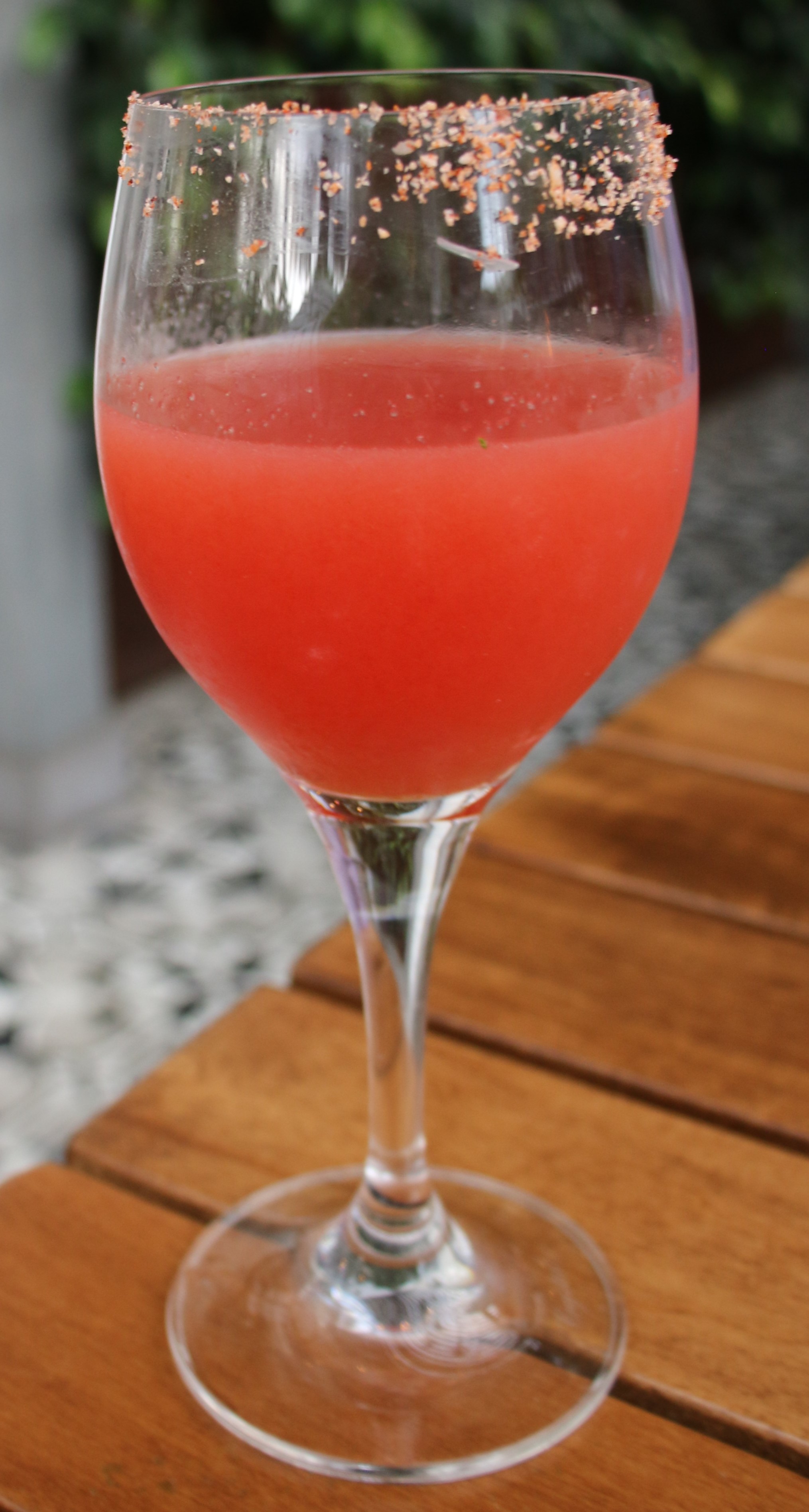 The mocktails she prepared in tandem with Chef Giliberti's Cinco No Drinko Dinner Menu were supperb. The dinner included a Beet Salad with charred poblano vinaigrette, queso fresco, local pixie tangerines, Outpost grden flowers and pumpkin seeds paired with a cocktail of fresh lime, pineapple, cilantro, tamarind agave & bubbles that was perfect. Ricord's fresh watermelon, tomato water, basil, smoked chipotle agave, seedlip, and tajin-rimmed cocktail synergized with Chef Giliberti's Sea Bass Ceviche of avocado carpaccio, icama, sweet potato, pico de gallo gel and aji amarillo that was followed by an amazing family service of Lamb Belly Barbacoa & Carnitas with a coctail of fresh lime, coconut milk, hibiscus tea, and fresh bell pepper. The originality and creativity of this dynamic duo will stop your clock!
OUTPOST at the Goodland
5650 Calle Real

Goleta, California 93117

877-480-1465
---