SIPS . . .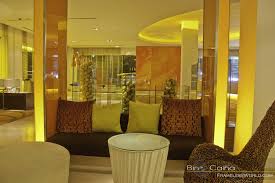 DUSITD2 HOTEL CHAING MAI
Thailand's Coolest Cozmo
by Bonnie Carroll
This is a contemporary hotel in design with a very helpful staff who understand the meaning of good service. The architect and designer for the hotel brought a new concept to Chaing Mai in this hotel that is familiar and comfortable to many Americans and Europeans visiting the centrally located hotel. It is a place that easily accommodates whole families, couples or large groups.
The rooms are modern and efficient, the buffet style dining area is roomy and large groups can dine quickly or small groups can enjoy a leisurely breakfast, lunch or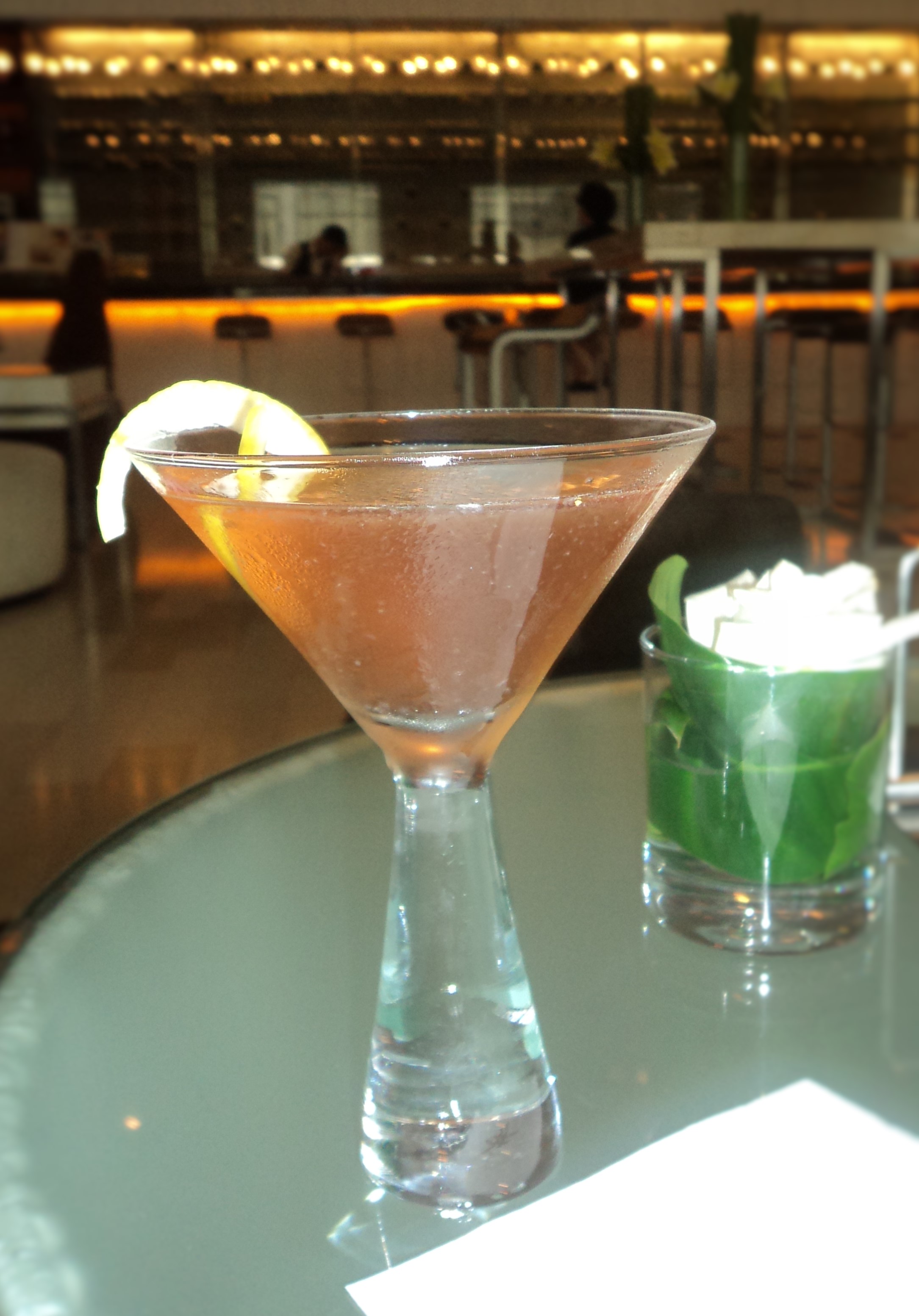 dinner. Their menu includes Thai, American and European favorites, but the chefs will make you whatever you request. The pool is a wonderful respite after a long day of sight-seeing for families or couples, and the spa offers a two for one massage package. If you wish to learn the art of Thai cooking or cocktail tips the hotel chefs and the hotel mixologist offer cooking and cocktail classes to guests.
The hottest spot in this hotel is the lobby lounge that is filled with chic comfortable seating areas where people meet before dinner for cocktails and conversation. The mixologist at their bar is outstanding and makes one fantastic Cozmo that would have made the character Carrie Bradshaw of Sex and the City fame stop the presses. They offer a respectable menu of wonderful signature cocktails, Asian beers and wine to enjoy in the lounge or with meals in the dining room.
DusitD2 Hotel
email: d2cm@dusit.com
____________________________________________________________________
MEKHONG
THE SPIRIT OF THAILAND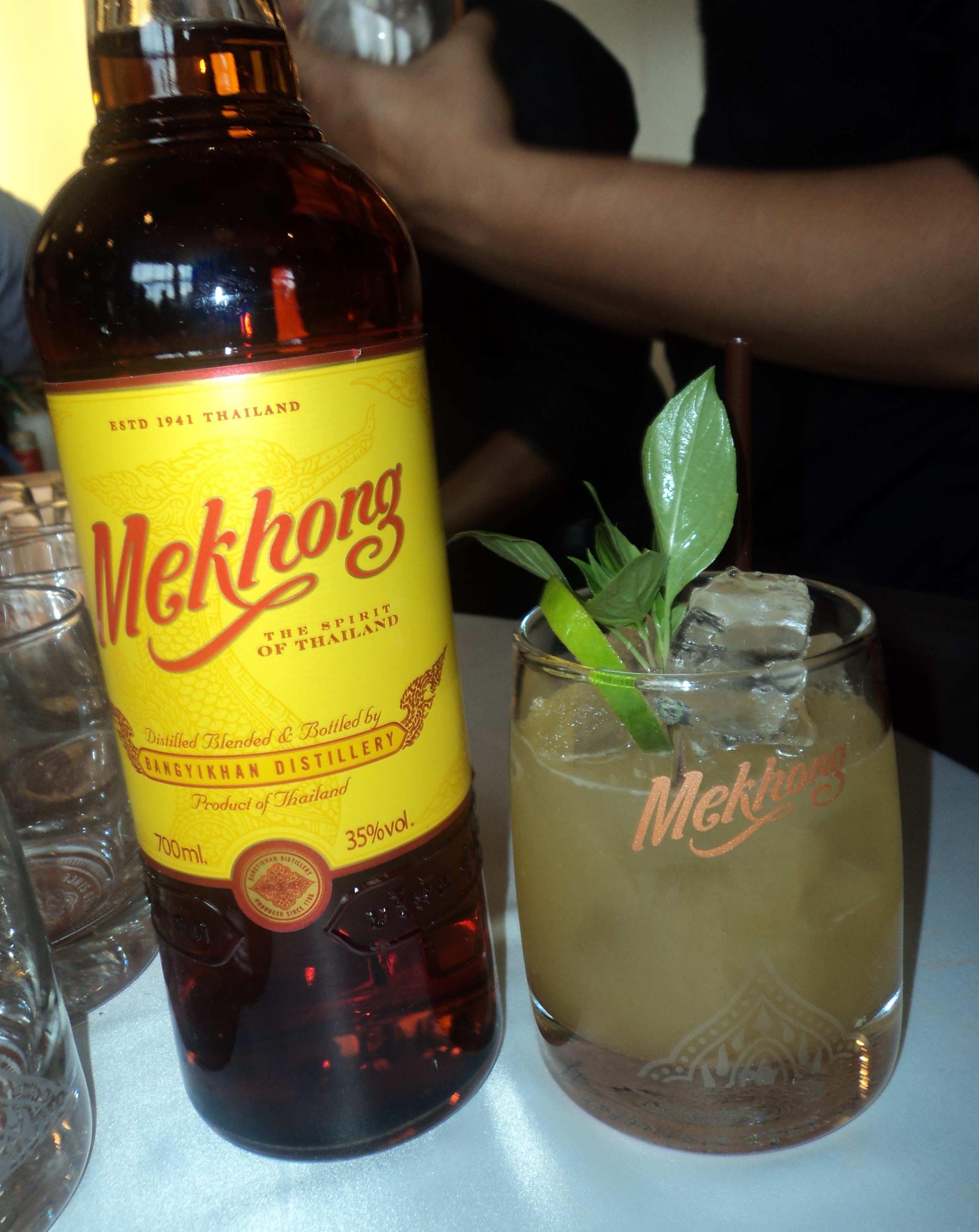 The most popular drink at the August 2014 Thailand Happiness event in Bangkok was prepared with the spirit of Thailand created by Mekhong. The THAI SABAI cocktail was being served by the company founded in 1914, and enjoyed by guests from around the world who were attending the prestigious international event. Mekhong was created in 1941 to compete with popular whiskey from the West, and is considered the spirit of Thailand. Below please find the recipe for Thai Sabai to create your own Thai experience. Cheers!
THAI SABAI
Ingredients:
45 ml. Mekhong
25 ml squeezed lime
30 ml. Sugar syrup (1 water – 1 sugar)
4-5 sweet basil leaves
Splash Soda
Method:
Tear basil leaves and put in blender
Blend or shake all ingredients except soda
Double strain and pour in glass on ice and soda
Garnish with basil & lime
---