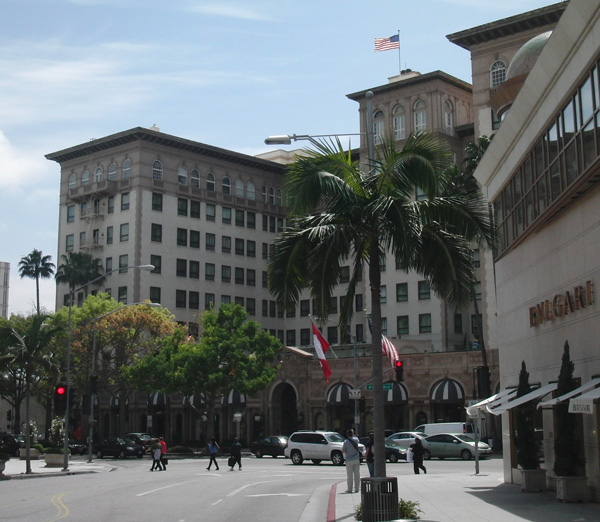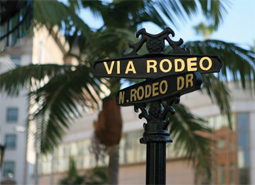 BEVERLY WILSHIRE, A FOUR SEASONS HOTEL, CELEBRATES 50                          Talented New Chef Gilles Arzur at the Culinary Helm of Historic Hotel
by Bonnie Carroll
The Beverly Wilshire, originally called the Beverly Wilshire Apartment Hotel, opened its doors in 1928. In its early days it was a simple respite that offered guests meals from a menu with prices no higher than $2.50. The hotel soon became  a glamourois and integral part of the Beverly Hills community . It had originally been built on the site of the Beverly Auto Speedway, and embodied a massive area from Pico to Wilshire and Beverly to Spaulding. The design was a distinctive E-shape in the Italian Renaissance style with French neoclassical influences. The finest Italian Carrara marble and Tuscan stone was used and the property included tennis courts, and an Olympic size pool.
After a procession of owners who made remarkable contributions to the hotel's reputation, it was purchased from Regent International Hotels  in 1992 by Four Seasons. The Hotel is currently owned by B.W. Hotel L.L.C., a Hong-King-based investment syndicate and is managed by Four Seasons Hotels & Resorts. Located at the entrance to Rodeo Drive, the hotel is a perfect venue for lunch of cocktails before or after a shopping adventure through the many designer shops that fill Rodeo Drive.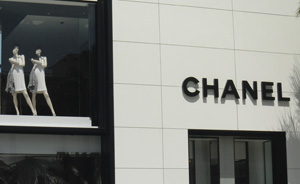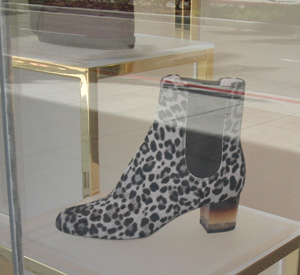 With the 50th Celebration came the addition of a new Executive Chef Gilles Arzur, a native of France, with over 25 years of culinary experience. Arzur was born in Brittany, began cooking at age 12, and has a passion for creating innovative menus. The skilled chef was classically trained and graduated from the hotel school at Bonnes Nouvelles a Brest, was mentored by French chef Paul Bocuse, and assisted with Bocuse's restaurant opening in Moscow. He was executive chef of Café des Architectes at the Sofitel Chicago Water Tower and held executive chef positions with Sofitel, both at Montreal restaurant Renoir and in Los Angeles.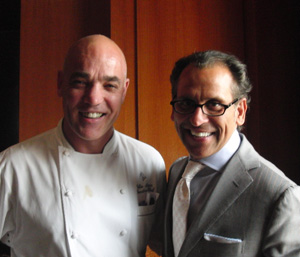 Chef Gilles and Radha Arora joined me at my table to welcome me to THE BLVD, and experience the new changes, and share information on the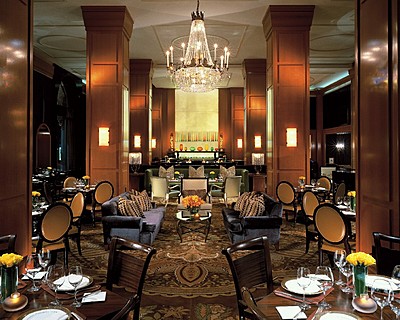 new culinary presentations of the French trained chef.  "Our goal is to provide our hotel guests and the community with a premiere dining experience of California cuisine with influences from around the world, in a lively, chic atmosphere," said Radha Arora, RegionalVice President and General Manager of the Beverly Wilshire. "I am very happy to be working with Four Seasons, and enjoy the challenge as well as the opportunity to design new menus, coordinate my staff and share in the experience of presenting fine food to our guests," said Chef Gilles.
Lunch at THE BLVD offers some clear indications of the versatile talents of Chef Arzur in the numerous new menu items, and stylish presentations. This venue, which has been a favorite of generations for luncheon, has gone through many changes in the 25 years since I began stopping by for a business bite, and the panashe with which they have combined the traditional with the now is admirable, not to mention beautiful to look at.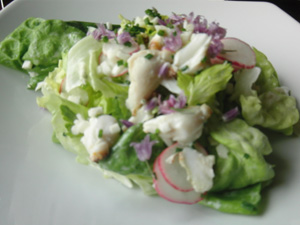 Observing all the activity on Rodeo Drive from a table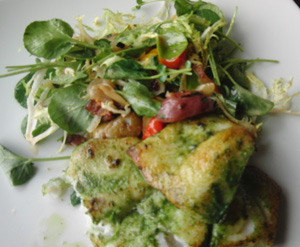 by the window is one of the special attractions at THE BLVD, and the 'power lunch' menu still has some old favorites, along with some delightful new items, including a fabulous Chef Arzur version of John Dory served with greens and little potatoes. Salads are many and I recommend the magnificent fresh crab salad, served with crisped greens. The wine list at this venue has always been the envy of international sommeliers, and the so skilled staff will assist you with a perfect choice to compliment any menu selection.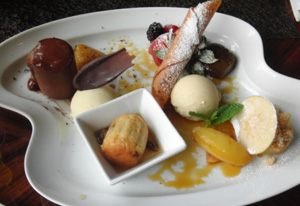 Following an amazing coffee with dessert, or a sweet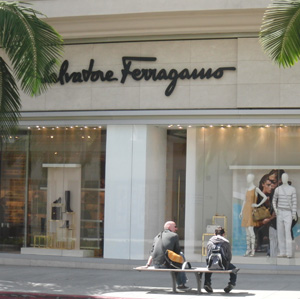 sampler plate that is a treat to the eye, but certainly not on anyone's diet, take a walk up Rodeo Drive to visit the many new boutique's on 'the street of dreams' or buy a new pair of shoes at Ferrigamo or Gucci. What a wonderful way to spend an afternoon in this historic area that just keeps generating more exciting stories for another generation to enjoy.
BEVERLY WILSHIRE Beverly Hills, A Four Seasons Hotel, 9500 Wilshire Boulevard, Beverly Hills, California, 90212   (310)275-5200 www.fourseasons.com.
---
---