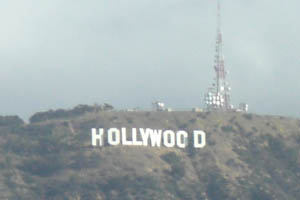 HOLLYWOOD RENAISSANCE HOTEL HOSTS GUESTS OF
          PUCK-LAZAROFF AMERICAN WINE & FOOD FESTIVAL
          by Bonnie Carroll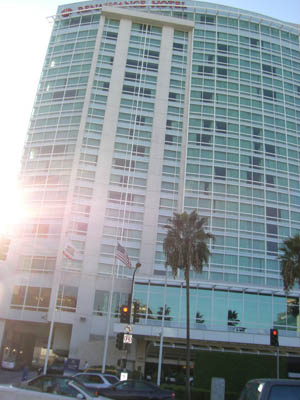 The Hollywood Renaissance Hotel, located in the heart of
Hollywood, not only was a supporter of the Wolfgang Puck-Barbara Lazaroff American Wine & Food Festival, but was also a favorite over night destination of attendees. Located just ten minutes from Universal Backlot, where the 27th annual event, it was an easy choice for people coming to Los Angeles for the event.
Overlooking the renowned Kodac Theatre, and with views of Hollywood Boulevard as well as the Hollywood hills. This is a very chic and comfortable place to experience the wild energy that is Hollywood. You can walk out the door and be in the middle of the action, or you can go to Spa Luce and feel like you are in a quiet garden retreat.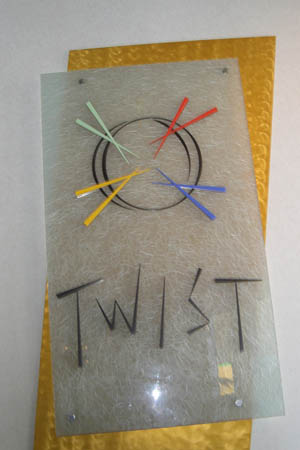 The club floor on the hotel offers guest's breakfast and afternoon hors 'd oeuvre with wine, the Splash Restaurant & Bar is a hub of activity throughout the day, but especially in the evening. A step outside also takes you to the connected three story mall that is filled with restaurants shops and enthusiastic tourists.
A short taxi ride dropped people attending the Wine & Food Festival at the gate of the studio where they were taken by studio shuttles to the Universal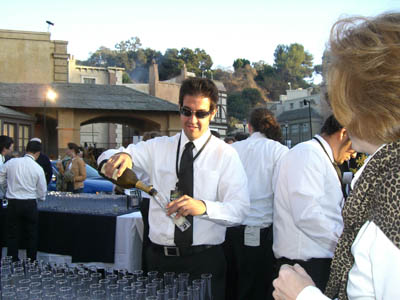 Backlot where chefs from around the world were preparing and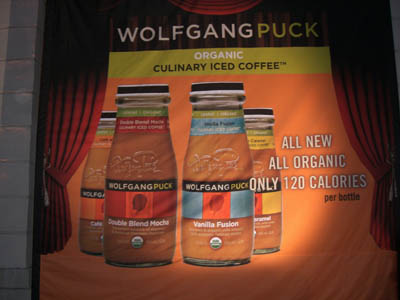 serving samples of their best tastes. Wine and liquor purveyors were also in abundance, and the music was so good it was hard to stand still. Guests were greeted with a glass of champaign, and beverages abounded, including Pom Wonderful drinks and the new Puck organic coffee flavored drinks, which were delicious.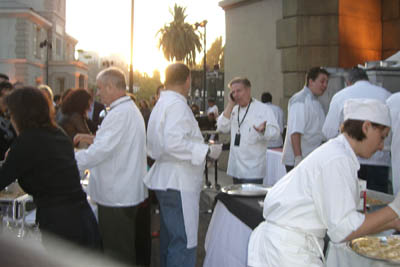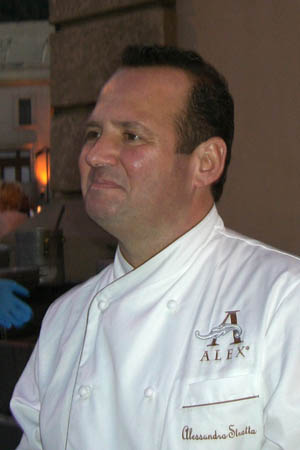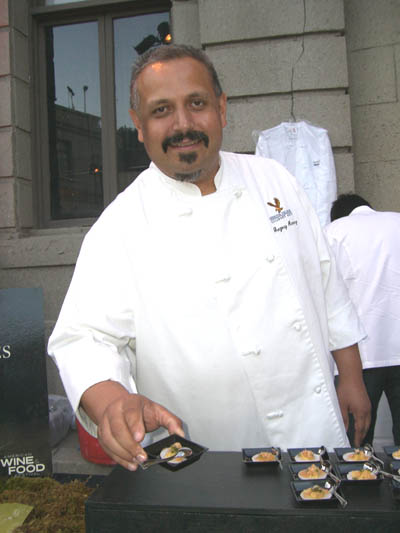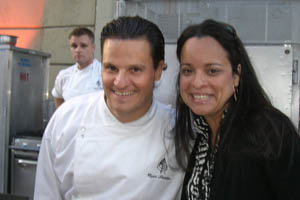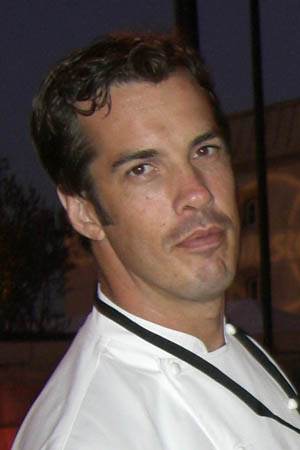 A favorite chef bite this year was a sauteed foie gras with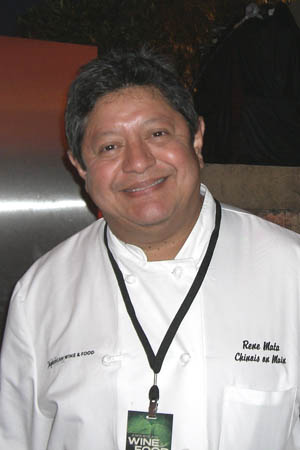 carmelized pear, poire william ice cream and cocoa nibs by Chef Joachim Splichal-Patina Group. Invited Chefs for the event included:Gino Angelini-Minestraio Trattoria, Paul Bartolotta-Bartolotta Ristorante di Mare, Octavio Becerra-palate food & wine, Matt Benchivenga, Karl Matz, Kittipong Rojanautai-Wolfgang Puck Bistors, Sam Choy-Sam Choy's, John Cuevas-Montage Beverly Hills, Robert Del Grande-Cafe Annie, Traci Des Jardins-Jardiniere, Mark Djozlija, Aram Mardigian, John Lechleidner, Dustin Lewandowski-WP Bar & Grill, Lissa Doumani, Hiro Sone-Terra, AME, Mark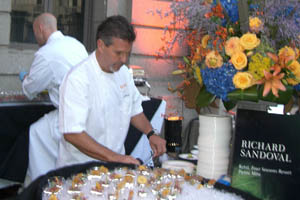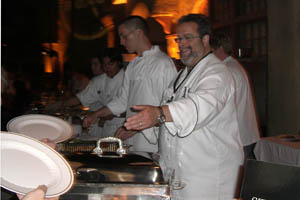 Ferguson-Spago Bachelor Gulch, Mark Gaier, Clark Frasier-Arrows Restaurant, Iian Hall-The Gorbals, Kerry Heffernan-South Gate, Lee Hefter, Thomas Boyce-Spago Beverly Hills, Thomas Keller-Bouchon, Cameron Lewark-Spago Maui, Nicole Lindsay-Spago Beverly Hills, Walter Manzke-Church & State, Rene Mata-Chinois on Main, Nobu Matsuhisa-Nobu, Matsuhisa, Ubon, Joe Miller-Joe's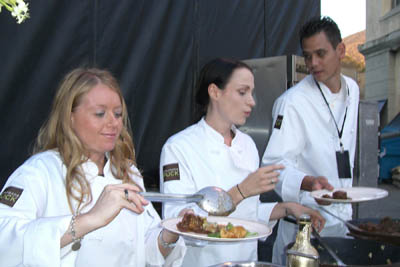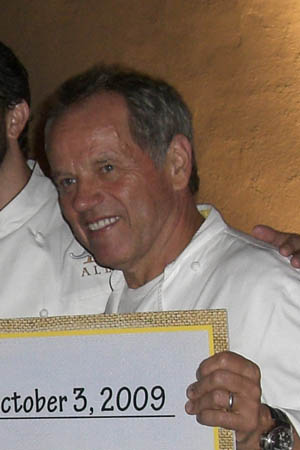 Restaurant, Bar Pintxo, Mark Miller-Coyote Cafe, Drew Nieporent, Stephan Lewandowski-Tribecca Grill, Ken Oringer-Clio, Frank Ostini-Hitching Post, Francois Payard-Payard New York, Mark Peel-Campanile, Charles Phan-Slanted Door, Sixto Pocasangre-Wolfgang Puck Catering, Paul Prudhomme-K-Paul's Louisiana Kitchen, Stephan Pyles-Stephan Pyles, Richard Reddington-Redd, David Robins, Eric Klein-Spago Las Vegas, Ari Rosenson, Matt Hurley-Cut Las Vegas and Beverly Hills, Richard Sandoval-Ketsi, Four Seasons Resort Punta Mita, Jimmy Schmidt-Rattlesnake Club, Julian Serrano-Picasso, Lydia Shire, Mario Capone, Simon Restrepo-Scampo, Nancy Silverton, Matt Molina, Dahlia Narvaez-Mozza, Jochim Splichal-Patina, Cal Stamenov-Marinus Restaurant at Bernadus Lodge, Rober Stettler-Four Seasons Maui, Alessandro Stratta-Alex, Piero Selvaggio, Luciano Pellegrini, Nicola Chessa-The Valentino Restaruant Group, Laurent Tourondel-BLT, Norman Van Aken-Norman's, Yuji Wakiya-Wakiya Ichiemicharo, Tokyo, David Walzog-SW Steakhouse Wynn Las Vegas, Jonathan Waxman-Barbuto, Alan Wong-Alan Wong's, Sherry Yard-Spago Beverly Hills, Melissa Zahnter-Cut Las Vegas.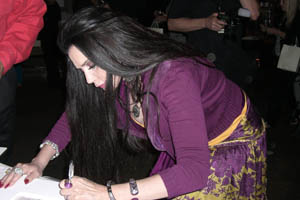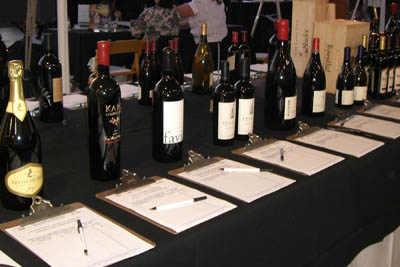 Ninety wineries from around the world were represented at the event. Sponsors included Audi, Mastercard, Cigna, Fiji Water, and an impressive list food & beverage purveyors, hotels, and more. This is in my opinion the finest festival of its kind in the world, and always represents a who's who in the food and beverage industry. Frank Muir, President of The Idaho Potato Commission once again 'sweetened the pot' for the chef competition with a check for $10,000, donated in support of the Puck Lazaroff Foundations, benefiting Meals on Wheels programs of Los Angeles.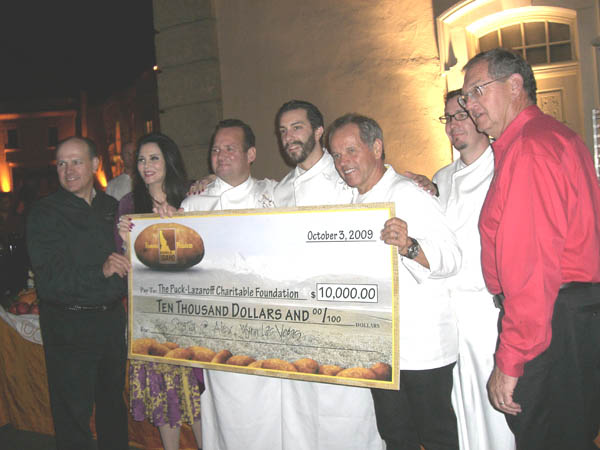 All in all this Hollywood Renaissance Hotel visit in tandem with the celebration of the 27th Wine & Food Festival is a stroke of genius, and makes the best food & wine night of the year "a piece of cake." Congratulations to Wolfgang and Barbara for another divine culinary adventure!
---