THE SHELBOURNE DUBLIN
An Elegant Icon of Irish History
by Bonnie Carroll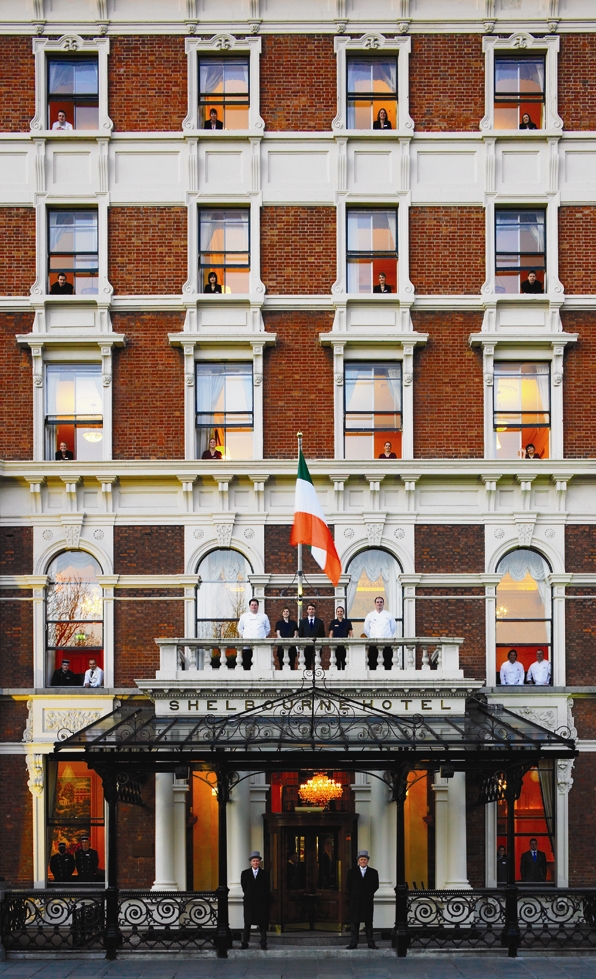 What a delightful experience it is to be greeted by the doorman as you enter the historic doors of the five star luxury Shelbourne Dublin Hotel. This warm and inviting jewel of a hotel on St. Stephen's Green in
Dublin was a favourite of James Cagney, Maureen O'Hara, John Wayne, Stan Laurel, Oliver Hardy, Elizabeth Taylor, Richard Burton, Rock Hudson, Burl Ives, Orsen Welles, Robert Taylor, Rita Hayworth, John and Jacqueline Kennedy Princess Grace Kelly and the Prince of Monaco, President Bill Clinton, and more.
The dining in this grand venue is skilfully managed by the new Executive Chef Garry Hughes from Kildare and French born Chef de Cuisine Fred Cordonnier. Both chefs bring a wealth of experience and culinary skills to The Shelbourne Hotel
The Shelbourne Hotel was established in 1824 by a Tipperary man, Martin Burke,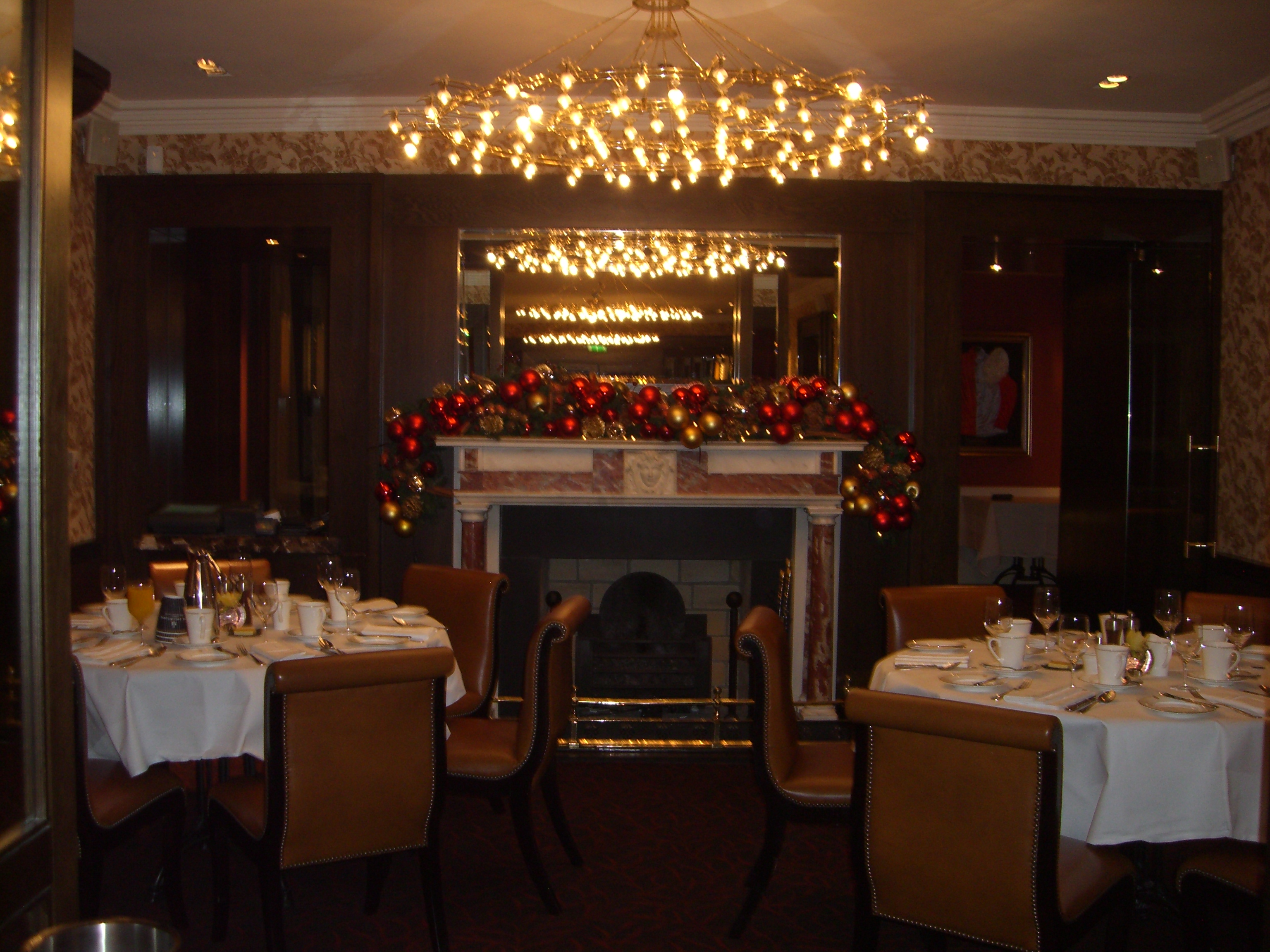 whose ambition was to open a hotel in Dublin that would 'woo genteel customers who wanted solid, comfortable and serviceable accommodation at a fashionable address'. To achieve this, he leased three houses - numbers 27, 28 and 29 St. Stephen's Green - in the most fashionable part of the city and, "in consideration of a down payment of £1,000 and the promise of a further £2,000 at a later date, and a yearly rent of £300" Burke and his heirs were granted the leasehold interest for 150 years. Burke was regarded as a man of means, substance and considerable style and, having secured the leasehold of these three houses at Dublin's most prestigious address, he set about making The Shelbourne the 'quality' hotel of his dreams.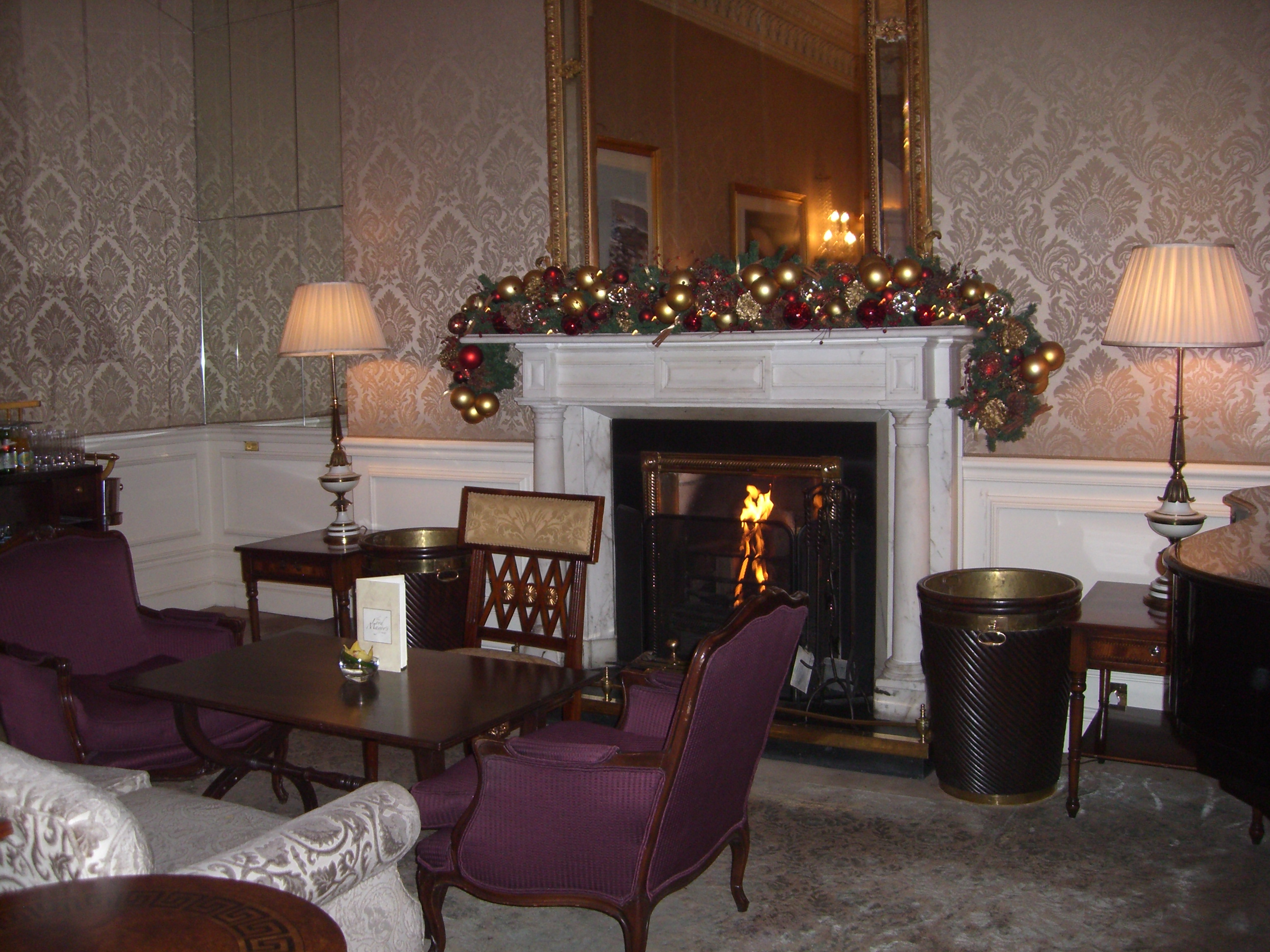 The name Martin Burke chose for the hotel reflected his sense of history but also his shrewd sense of business. He exchanged his family's name on the premises for something grander and named it after William, 2nd Earl of Shelburne, Prime Minister of Great Britain from 1782-83. Taking that name while also taking the liberty of adding an 'o' – instantly linked the hotel with the fame of the late Lord Shelburne and with the ascendancy in general. Within a year of its opening in 1824, The Shelbourne was firmly established as a favourite of visitors 'doing the season' and was at the centre of Irish upper class social life. Martin Burke had realised his ambition before his death.
In 1865, The Shelbourne Hotel was purchased by Messrs Jury, Cotton and Goldman, and following renovation it officially reopened with many charming new additions. During 1871, the Gaiety Theatre opened and famous actors and actresses from London companies became frequent visitors to the hotel. The playwright, George Moore, while staying at The Shelbourne, was inspired to write 'The Bending of the Bough' and 'A Drama in Muslin'. The hotel was a place where peace treaties were signed and war strategies were planned. Once again she closed in March of 2005 for an extensive and magnificent project. The luxurious and graceful guestrooms were designed by award–winning designer Frank Nicholson.  For information visit: www.marriott.com.
The Shelbourne Dublin, a Renaissance Hotel
27 St. Stephen's Green,
Dublin 2, Ireland
Telephone +353 1 663 4500   Facsimile +353 1 661 6006
TheShelbourne.ie
---
For your enjoyment – A recipe from
EXECUTIVE CHEF GARRY HUGHES
& CHEF DE CUISINE FRED CORDONNIER
The Shelbourne Dublin a Renaissance Hotel
LOBSTER THERMIDOR
Makes 6 portions
200ml fish veloute    

1-2 tbsp Colman's English mustard

200 ml hollandaise

200 ml cream, half whipped sauce

4 egg yolks

Salt /pepper

100g gruyere cheese grated

Few sprigs

250g soft butter

1 carrot, chopped

1 onion, chopped

1 celery, chopped

1 sprig thyme

1 small bunch parsley

20 white peppercorns ,crushed    stock

500ml white wine

500ml white wine vinegar

1 bay leave

10 litre water

Salt

6x500g lobsters
Method:
make the stock first, bring to the boil ,turn off ,leave to infuse for 1 hour, sieve and seasons  with salt to taste

bring the stock to below the boil ,plunge the lobster in for 4 minutes 

remove and wrap them in cling film for 5 minutes to relax

place the soft butter in a piping bag ,pipe a small amount in the shell, cut the tail into ¾ piece sand place in the opposite shell to show the red side ,put the knuckles and claws in the brain cavity ,pipe a little more butter over the top to cover

pre-heat oven at 200ºc 

to make the sauce ,heat the fish veloute to room temperature and wisk in the mustard .carefully fold in the hollandaise ,whipped cream and egg yolks ,correct seasoning

bake lobster 3/4mn in the oven ,don t let the butter burn ,take lobster out of the oven ,spoon the sauce over the top sprinkle with cheese ,flash them under the grill until the sauce turn golden brown
---