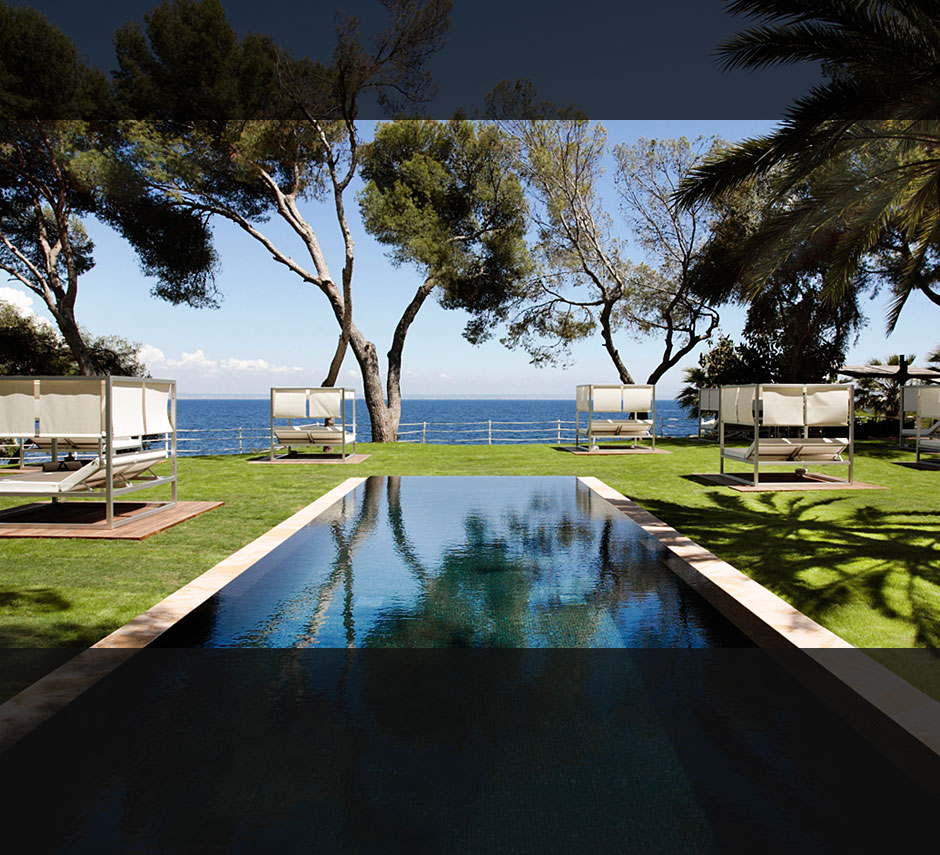 MELIA DE MAR HOTEL
Elegance and Grace on the Island of Mallorca
by Bonnie Carroll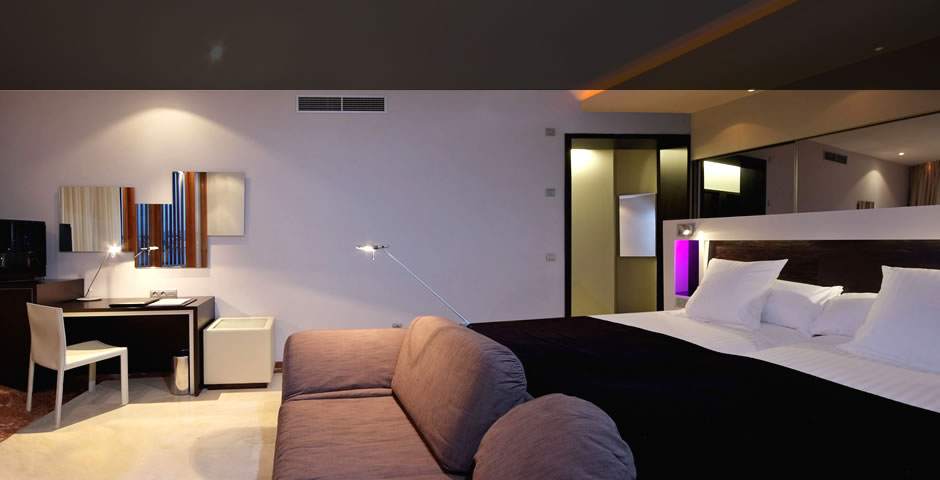 Melia De Mar is magnificent and a dream location for a memorable vacation, located in the residential are of Illetas and ten minutes from Palmaís city center. Although this hotel offers every service for business travelers, including contemporary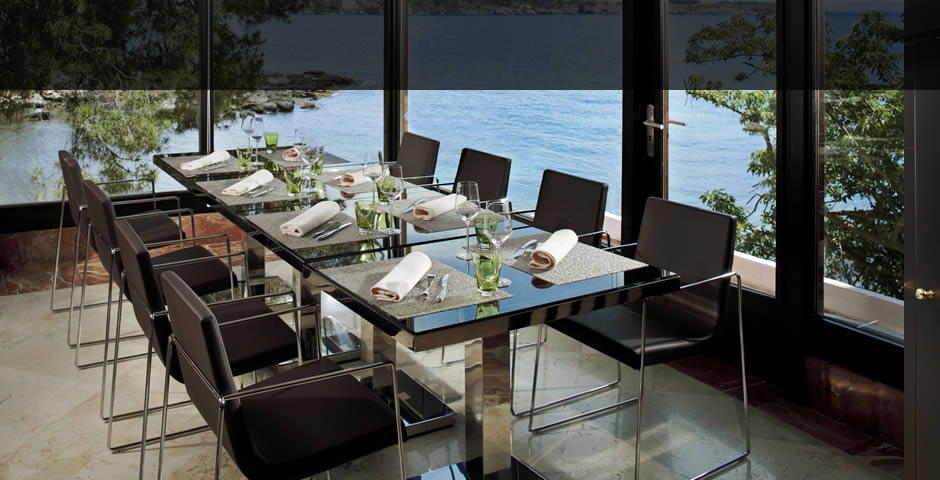 designed meeting and banquet rooms, I find it hard to see myself doing business in the beautiful and blissful hide-a-way. 144 spacious ocean view rooms and suites are simply amazing and visitors may drift off to sleep listening to the waves break and wake up to view a spectacular sunrise like no other. The hotel proximity, literally on the beach, offers ocean swimming or an all day experience of floating like a lotus in the luxurious outdoor pool. The property is very peaceful and relaxing.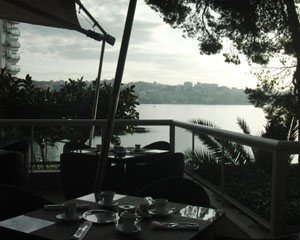 This exquisite seaside resort hotel was designed for patron comfort and offers panoramic views of the ocean and gardens. Breakfast overlooking the ocean is an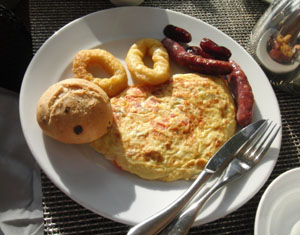 unforgettable experience. Food tables are filled with fresh fruit, cakes, cereals, cheese, juice and a talented chef prepares made-to-order omelets or egg requests. This is where spa babies head following a visit to the hotel YHI Spa. The attractive spa features exercise machines, tennis courts, pool, jacuzzi, massage services and more to enhance your leisure time at the hotel.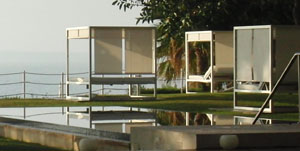 The hotel restaurants and bar are convenient dinner destinations. The Marfil lounge features piano entertainment in the evening, where guests may enjoy cocktails and small plates in a casual atmosphere.
Breakfast, lunch and dinner are served in the hotel restaurants and a complete room service menu is available.
Melia Del Mar is only 17 minutes from the Son Sant Joan Airport, and offers the best in four star hotel services for business or vacation visitors while on the Island of Mallorca. Visit: http://www.melia-demar.com/en.
Melia De Mar Hotel
Paseo De Illetas
7 Mallorca Island
ES 07184
(34) 971 402511
---