HOTEL/CHEF PROFILE  .  .  .
STAR SWISS CHEF NEESER SHINES IN BEVERLY HILLS
Grand Hotel Du Lac Favorites Featured
by Bonnie Carroll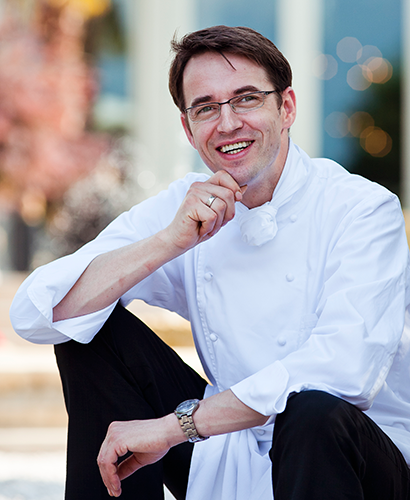 Executive Chef Thomas Neeser
It may be true the best places to enjoy Swiss food and wine is in Switzerland, but I recently had the opportunity to savor this experience close to home in Beverly Hills, where a delightful gourmet dinner paired with fine Swiss wines was on the menu thanks to a group of charming Matterhorn and Geneva Switzerland hosts. Tourism stars attending included Mr. Philippe Vignon Geneva Tourism & Convention Foundation, Mr. Francois Michel Lake Genev Region Tourist Office, Mrs. Marcelline Kuonen of Valais Wallis Matterhorn Region, Maja Gartman Los Angeles, California and Ursula Beamish-Mader Toronto, Canada.
Obviously, it was a highly coveted and greatly appreciated opportunity to enjoy delightful plates and wines during the Lake Geneva & Matterhorn Region Cooking Extravaganza where Chef Thomas Neeser of the 5-star Grand Hotel Du Lac in Geneva was providing VIPs, including LA Consul General of Switzerland Jean Francois Lichtenstern, and a bevy of media guests an opportunity to cook their own gourmet dinner with the chef.
The spectacular Swiss event was held at Williams-Sonoma in Beverly Hills. Guests were also pleased to enjoy several fine Swiss wines including a Pierre Latine Yvorne white wine and a 2012 Rouge d'Enger from Maitre de Chais during the Swiss culinary delight event. The evening also provided Switzerland Tourism officials an opportunity to provide information on the highlights of the region from Lake Geneva to the Matterhorn, and share upcoming activities and events for 2016. The Zermatt Unplugged held April 5-9 includes music at the base of the Matterhorn, The Geneva Festival from July 28-August 2 attracts 2 million visitors each year and has a finale of amazing fireworks. The Geneva Cellars Day is May 28, and offers attendees some fantastic sips. A Hot Air Balloon Festival Jan 23-31 looks like something I would adore, as a certified balloon flight aficionado.
Switzerland has many wineries that dot the landscape beginning in Lausanne and they can be visited by train or by boat. Some of the river cruise companies include these wine areas in their itinerary. It was amusing to imagine having my photo taken on the ski slopes by a drone while I was coming down the mountain, but this is really happening on the slopes in 2016, and it sounds like great fun.
For information on all the food, wine and fun adventures in Switzerland go to #InLoveWithSwitzerland for a full schedule of fantastic things to do in this fabulous destination during 2016. Visit www.myswitzerland.com
ABOUT GRAND HOTEL DU LAC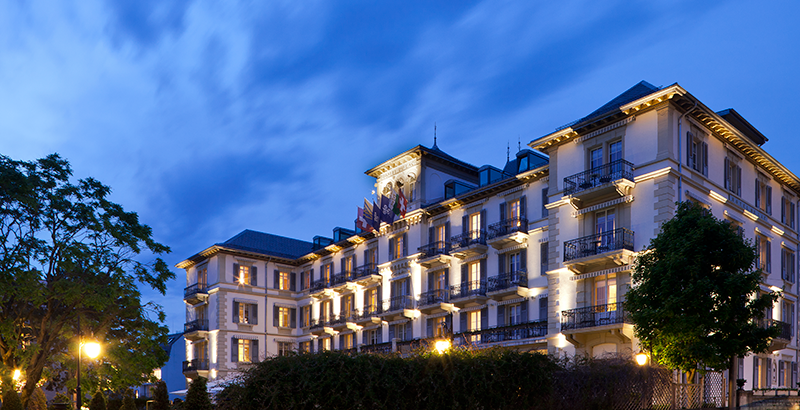 The Grand Hotel Du Lac
The Grand Hotel du Lac is a stunning example of  past meets the present beautifully. This historic Art Nouveau building was designed by Swiss architect Ernest Burnat, and was recently renovated with interiors from renowned designer Pierre-Yves Rochon. A Relais & Château property located on the shores on Lac Leman in the beautiful city of Vevey. The grounds invite summer guests to linger in the garden, outdoor pool and for long lunches or dinner on the sun terrace of Restaurant La Véranda.
In 2006 under the direction of Pierre-Yves Rochon, known for his ability to mix classical and contemporary styles, the renowed property went through a complete face lift that preserved the old and emplemented the new. Many nostalgic gems have been preserved, including the ballroom, in the Viennese Art Nouveau style. Ideally located on the shores of Lake Geneva, the hotel offers an exceptional view of the harbor of Vevey, Lake Geneva and the French Alps. The hotel is situated 1.5 km from Vevey city centre, Vevey train station and 90 km from Geneva airport.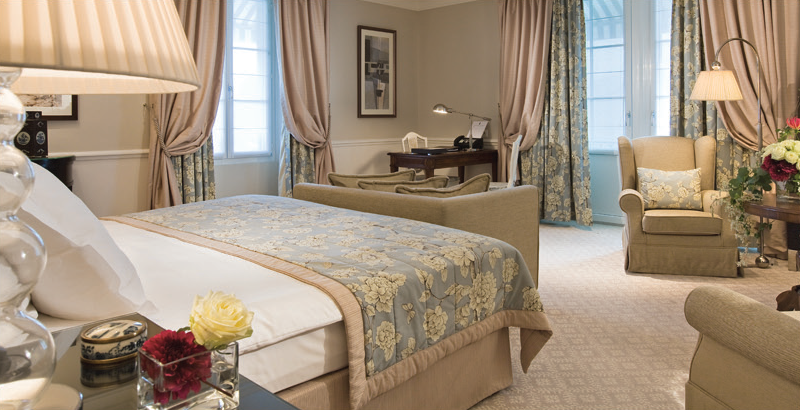 Hotel Guest Suite
The 50 rooms and suites offer views of the lake or surrounding mountains, and are finished in soft pastel tones of blue or yellow, accented by ample sunshine through the large windows. These lovely accommodations offer state-of-the-art amenities in a restful atmosphere.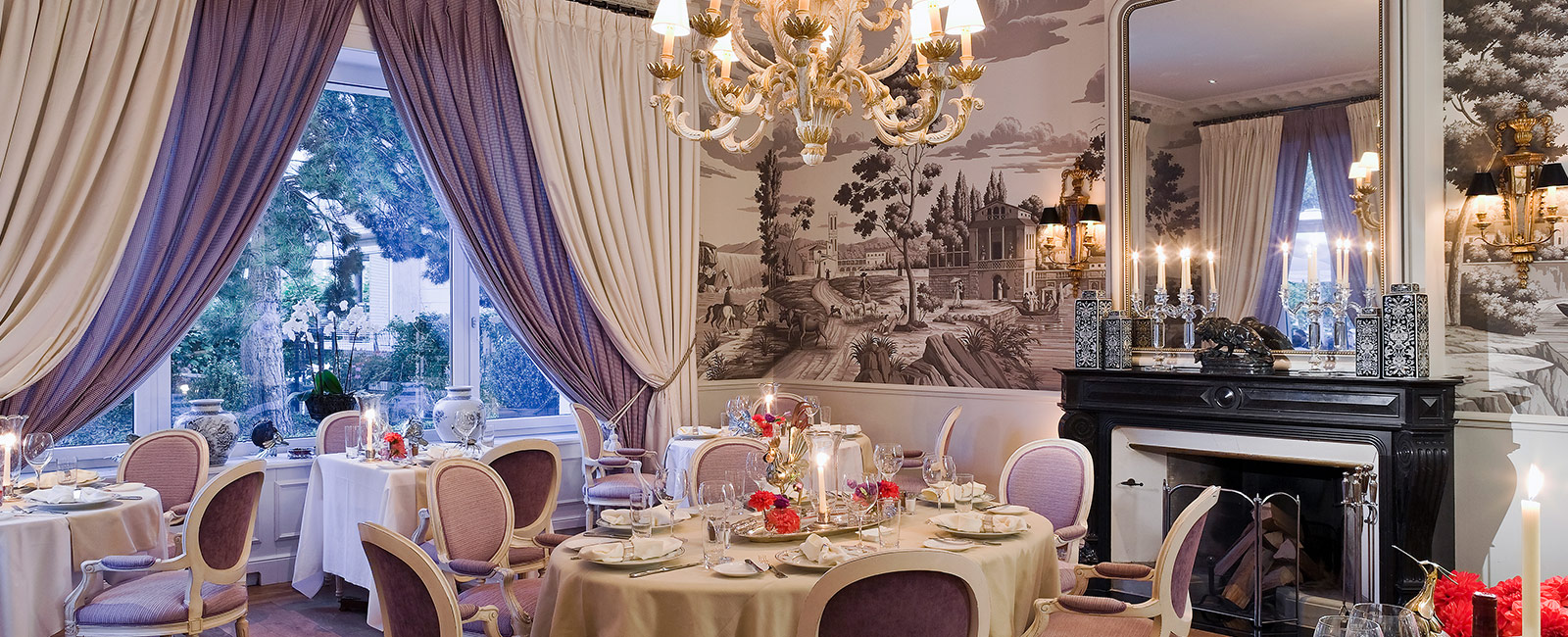 Les Saisons Restaurant
Dining at the hotel is intimate with refined service and a focus on local products in two restaurants and lounges. Les Saisons, a restaurant with 25 seats is a blend of refined decoration and exquisite cuisine, highlighting inspiration from the Vaudois terroir and great classics of French haute cuisine. The restaurant has been awarded with 1 Michelin star and 16/20 Gault Millau points. Chef, Thomas Neeser, 37 years old, has learn from the best and he has worked with renowned Chefs such as Herbert Langendor, Peter Liebold, Michel Chabran & Christian Willier. Sous-Chef of the "L'Auberge de l'Ill.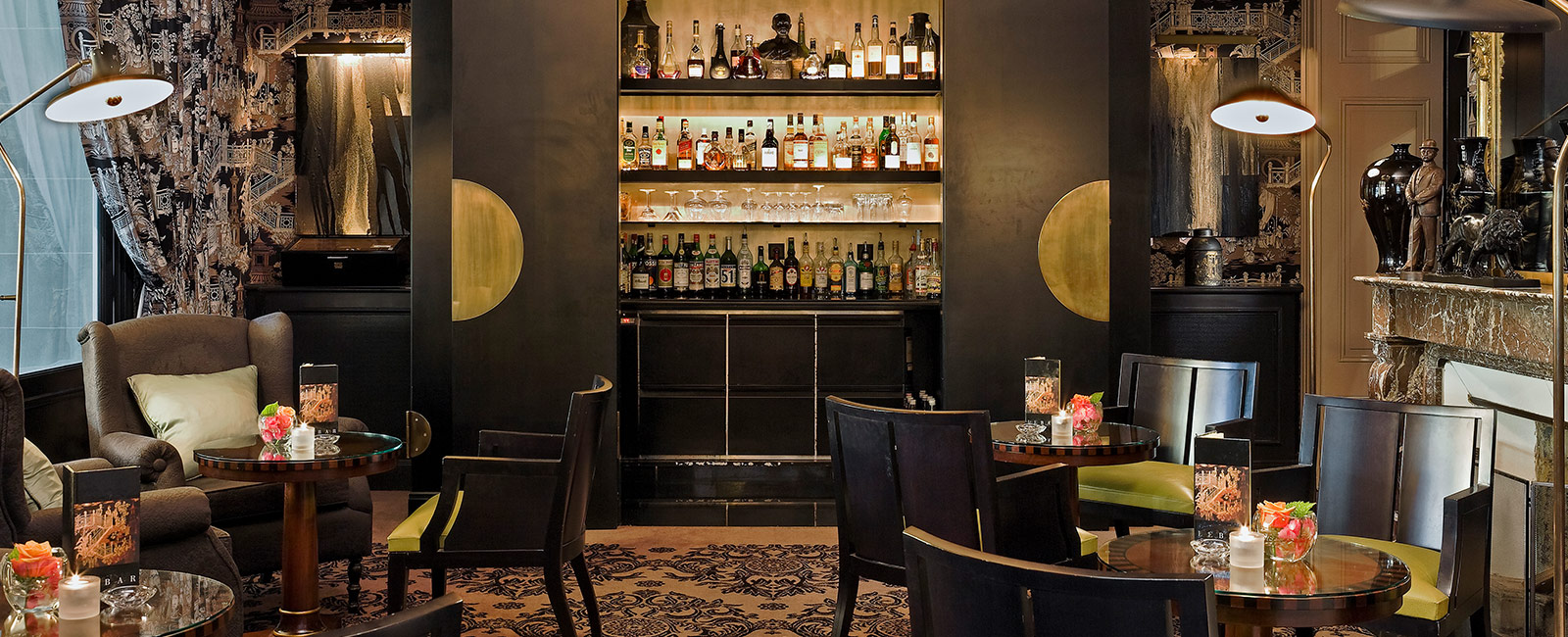 Asian Bar
La Veranda with its 28 seats inside and 60 seats in the terrace, offers regional food and a spectacular view of the gardens, the harbor, the lake and the majestic French Alps. The two bars in the hotel are welcoming for relaxing, and offer items from the restaurant menu. The full bar also offers some of the wonderful wines from Switzerland to enjoy with bites.
Grand Hôtel du Lac, Vevey Switzerland
---