HOTEL/CHEF PROFILES  .   .   .

DOLPHIN BAY RESORT PLANT-BASED PLEASURES ON PISMO BEACH
Chef Kurt Steeber the Ultimate Rock Star of Energy Fortifying Foods

by Bonnie Carroll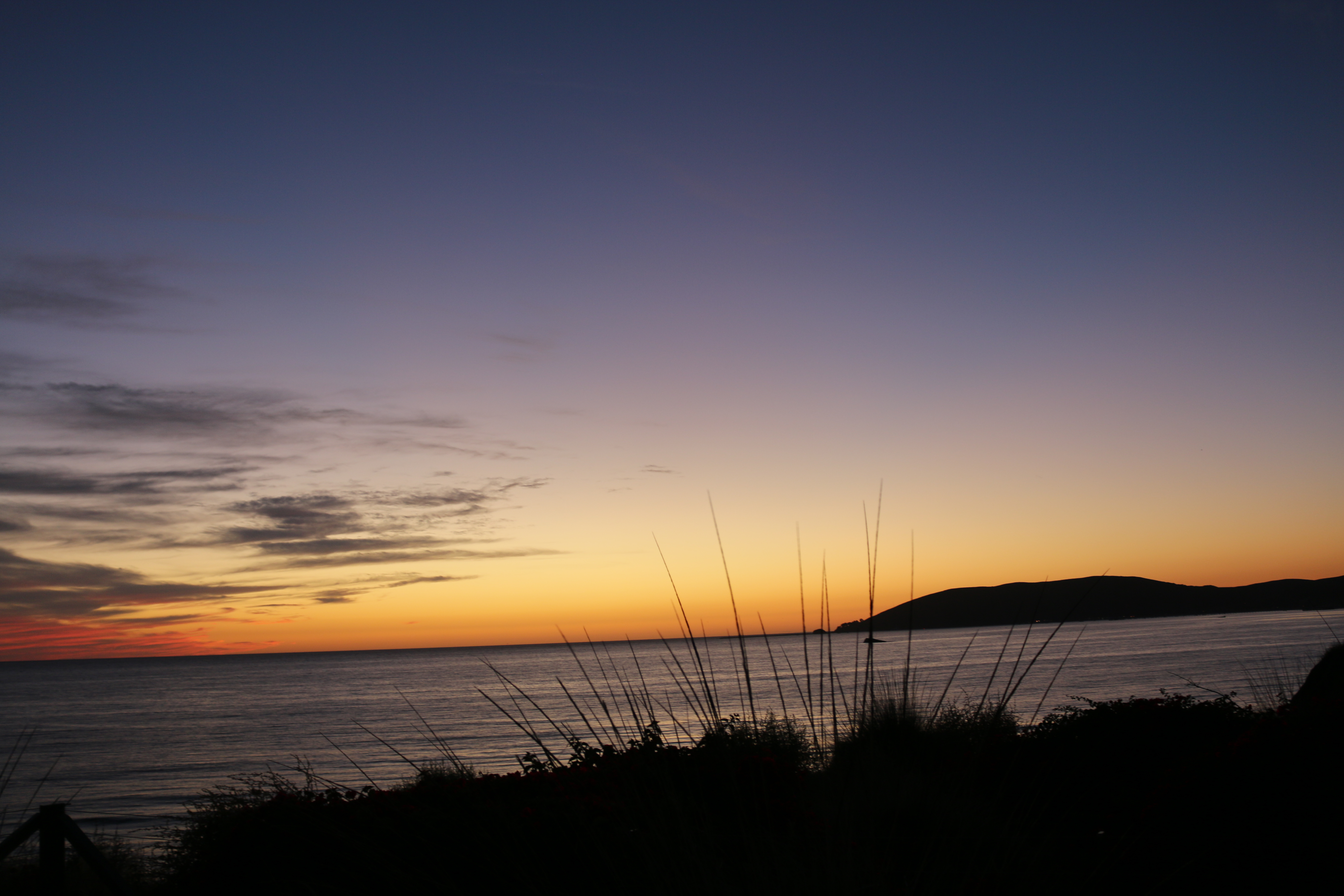 Romantic Sunsets
A new menu is being enjoyed by patrons that is the creation of extremely creative Executive Chef Kurt Steeber at LIDO Ristorante in the Dolphin Bay Inn Resort & Spa. Steeber has a long and impressive background in presenting outstanding palate pleasers over the years at venues from the East Coast to the West Coast. His amazing knowledge food combinations, preparation and presentation of the best in plant-based food favorites is proof positive of the upscale veggie revolution he is promoting. It's what he calls 'vegetable forward food' a movement taking place on the Central Coast thanks to brilliant guys like Kurt Steeber.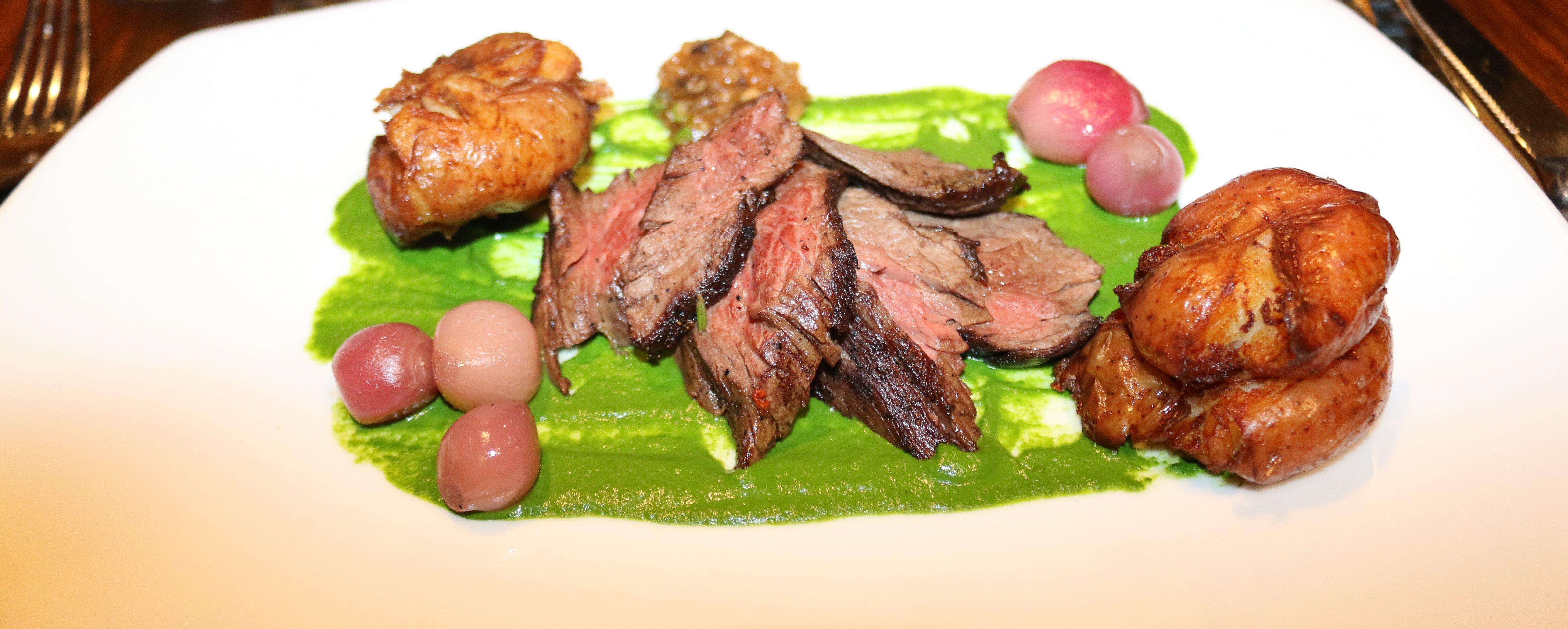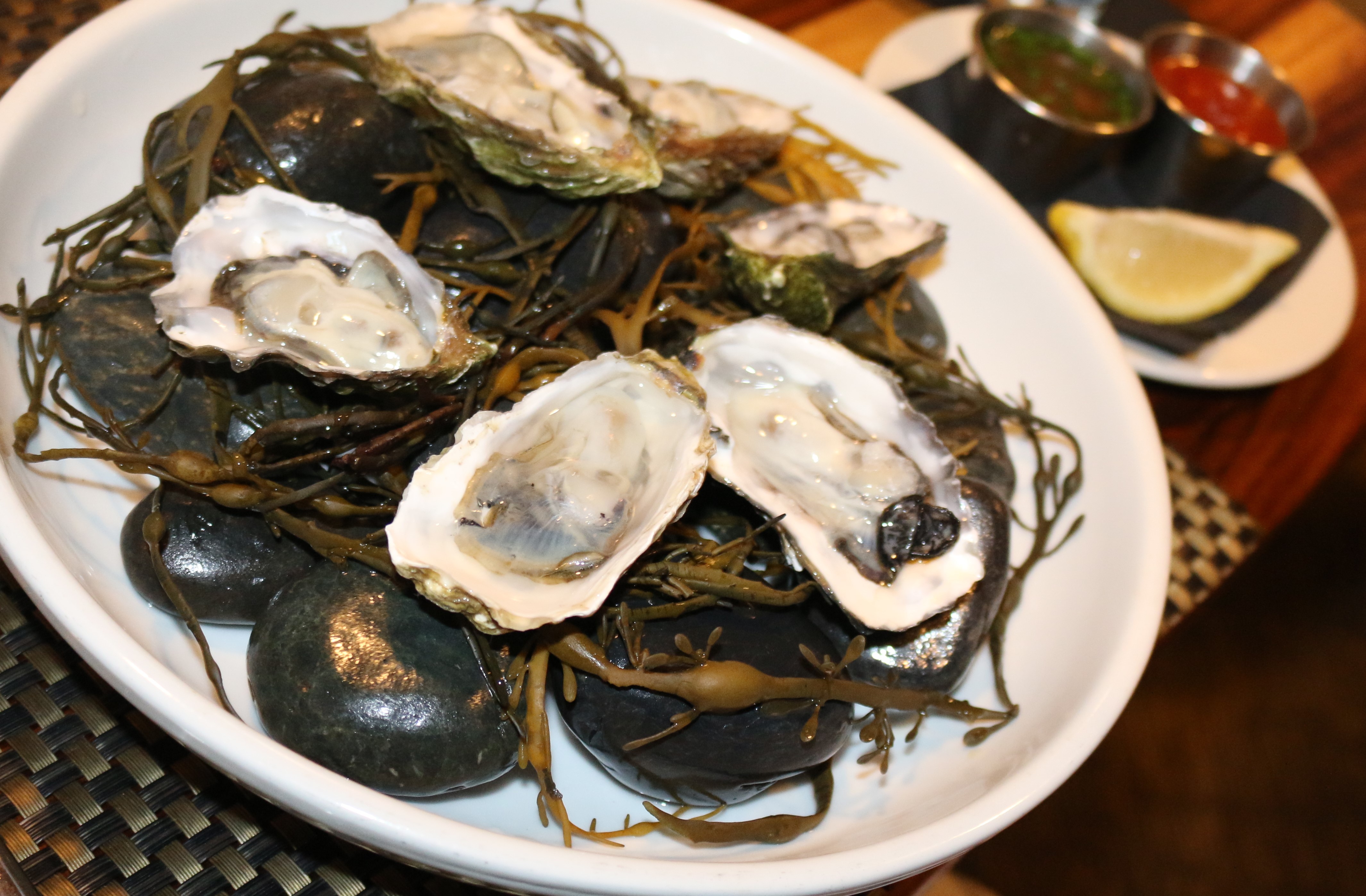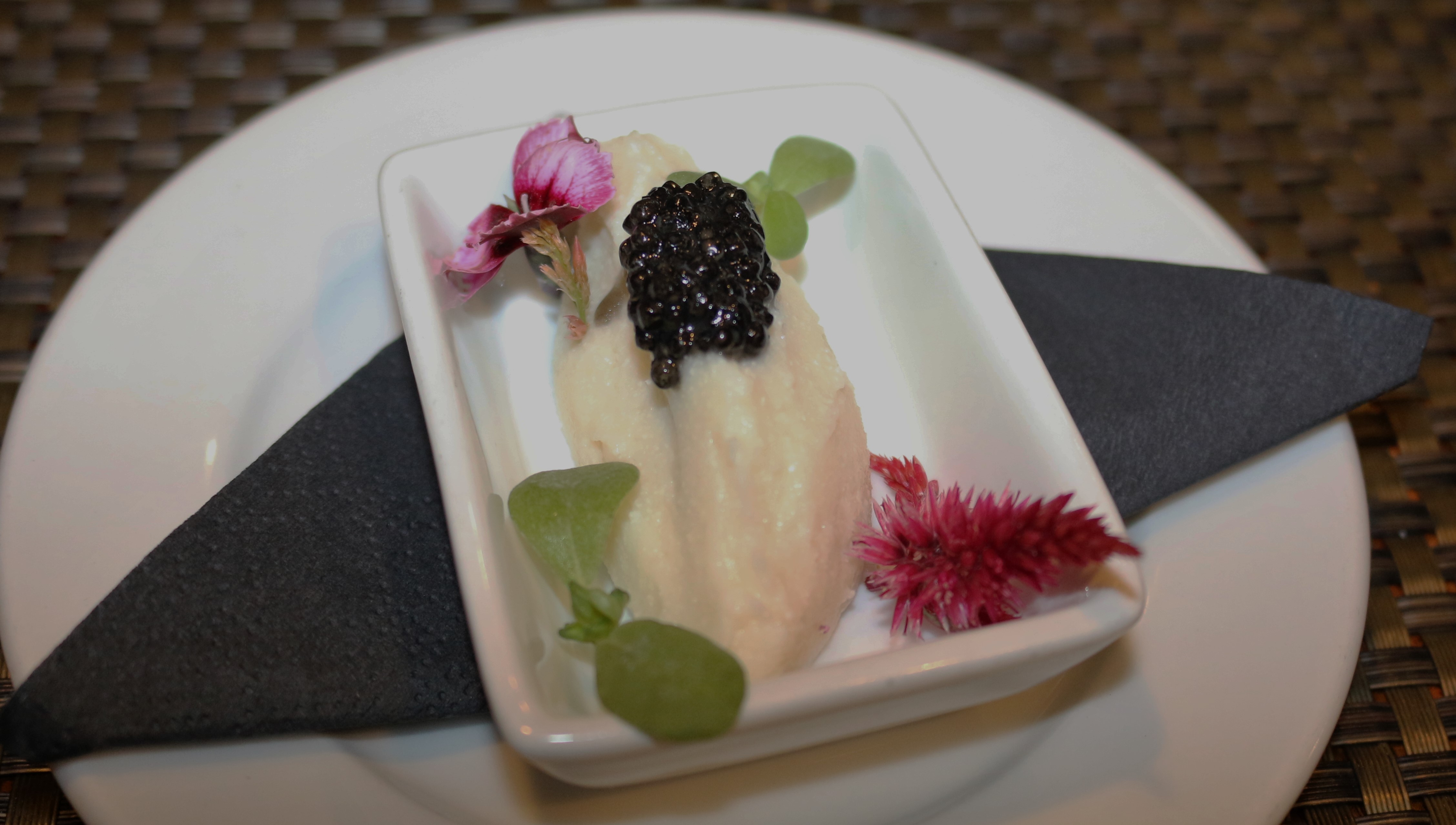 My favorite dish was the hangar steak with mushroom on a bed of watercress puree that was beyond delicious and the "straight from the sea' oysters served on hot rocks were also amazing. According to chef Kurt the parsley icream on the menu was his brain-child and includes bets & herbs. Be sure not to miss the cauliflower mousseline caviar appetizer with fresh flowers – it's simply brilliant!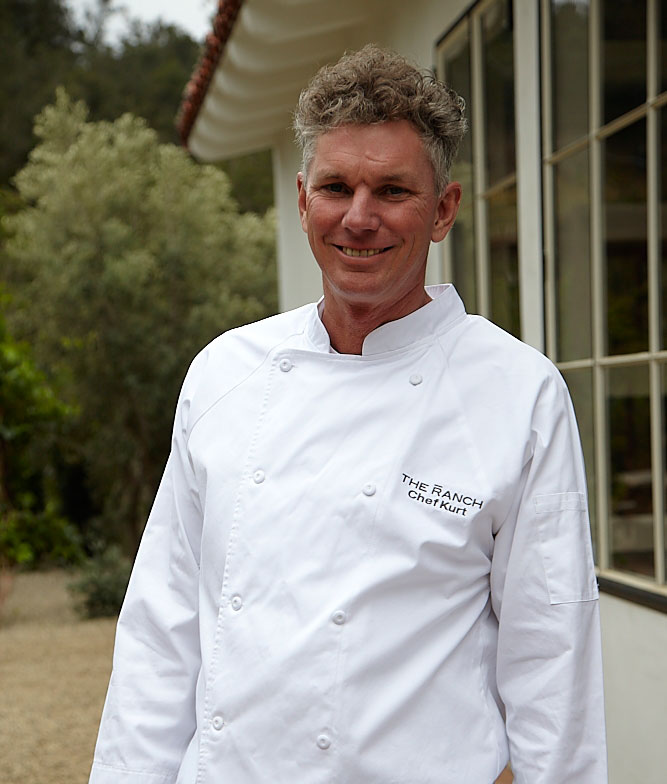 Executive Chef Kurt Steeber
Originally from Cleveland, Ohio, Chef Steeber's culinary career began in the early eighties while attending Cuesta Community College. Transferring to San Francisco State University where he was first introduced to California Cuisine working for Jeremiah Tower of Stars fame and Judy Rodgers of Zuni Cafe. Kurt then moved to New York City and was featured on the television program Taste on an up-and-coming station, the Food Network. His appearances on Taco Trip with Aaron Sanchez and the Today Show have kept Chef Steeber a relevant chef in the ever changing culinary world.
Chef Kurt eventually ventured back to the Central Coast in Pacific Grove, CA buying his first of two restaurants Cypress Grove, he and his restaurant were featured in the San Francisco Chronicle Best of the Monterey Peninsula – "Kurt's menu is ambitious both in length and components…"Kurt has been a restaurant owner, food and beverage director and has worked from coast to coast
Real health aficionados like those following food & exercise guru's like Jenny Schatzle adore dishes like those being put out by Chef Steeber, in fact, he was once contacted by Schatzle to write a cookbook for her that focuses on plant-based recipes. The theory behind this kind of eating is keeping a healthy eating schedule that encompasses the use of organic plant-based herbs, spices and veggies, however, many of the recipes offered at LIDO pleases me because the include fine meat cuts and a bevy of wonderful seafood offerings. The wine menu offers 80 local and international selections to pair with food options, and their wine stewart is outstanding.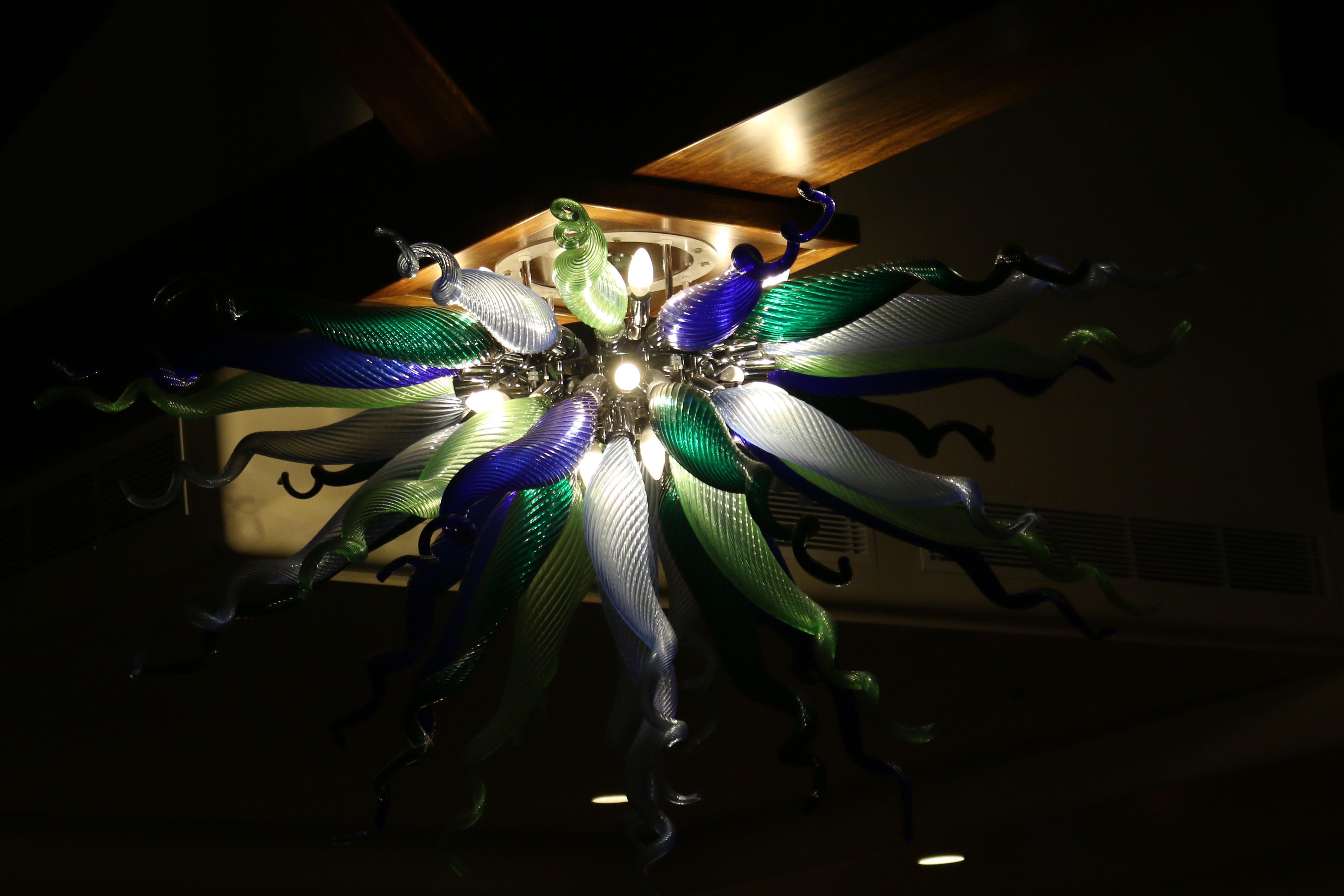 Italian Murano Glass Fixture
The LIDO dining room is a large comfortable room, centered by a magnificent Italian Murano glass ceiling fixture. The indoor restaurant is surrounded by an outdoor patio that offers lovely views of the sunset and pool area. On warm days this patio is obviously a favorite of guests for breakfast, lunch and dinner.
One Bedroom Suite
The suites at Dolphin Bay Resort are like beautiful apartments, with one, two or three bedrooms and a fully equipped kitchen, if you feel like cooking in. The Dolphin Bay Spa is a delight, with a special sauna to lose you jet lag, signature treatments, and a gift shop filled with the latest in healthy skin care items. On cool days there is a burning fireplace where guests can lounge on a chaise to enjoy a glass of champagne. It is a lovely spot and I hope to go back and spend some time there again soon.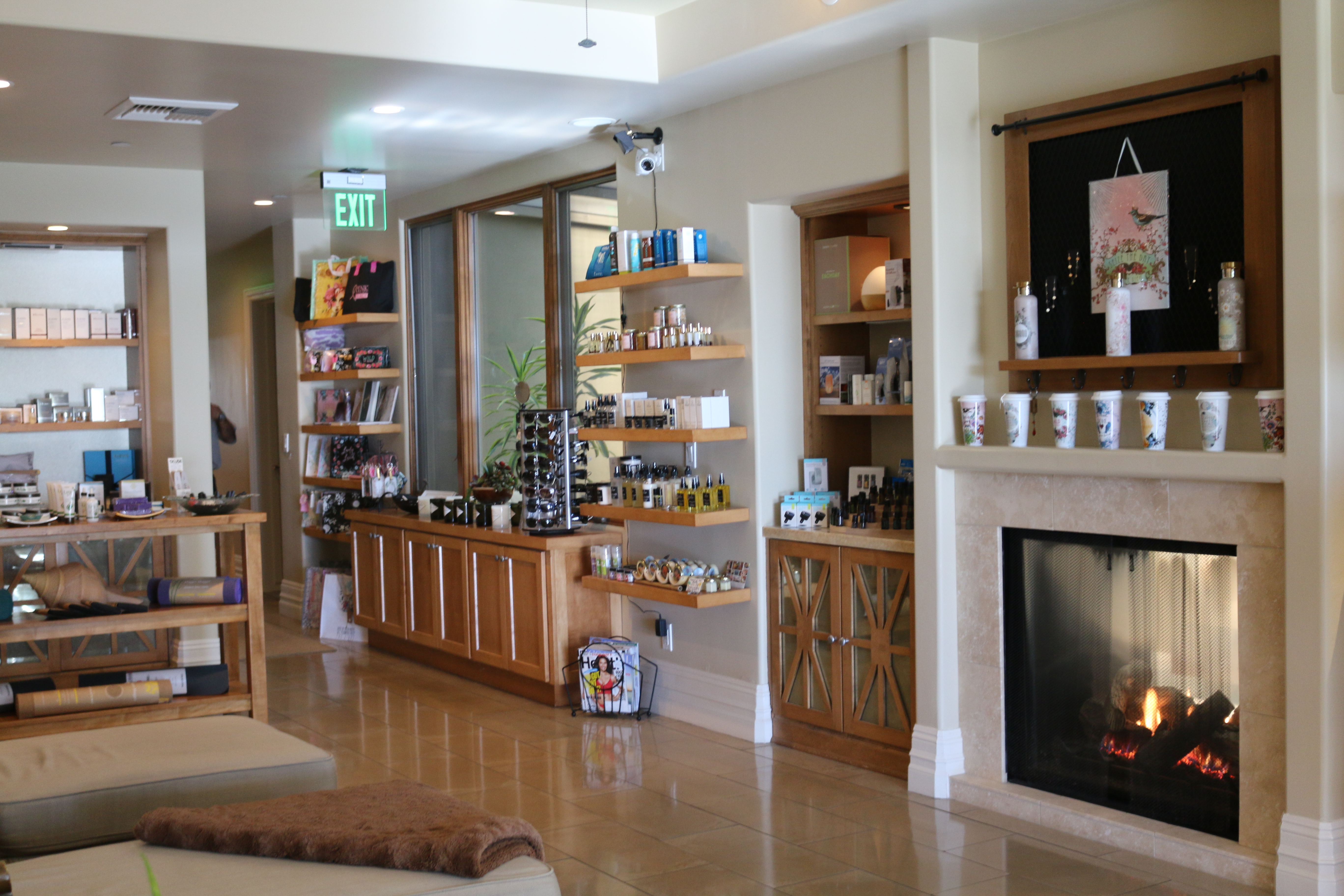 Dolphin Bay Spa
Exercise walking above the beach is a special treat at this resort, and the ocean views are some of the most beautiful I've ever seen. Swimming and enjoying a jacuzzi in the huge pool or exercising in their well equipped gym are additional options for 'shaking it out' during your stay.
Health and fun seem to be the main agenda at this beautiful property, and it seems to be ideally suited for families or corporate meetings, but the amazing LIDO menu and unforgettable sunsets is what will bring this woman back sooner than later. Enjoy!
Dolphin Bay Resort & Spa
2727 Shell Beach Road
Pismo Beach, California 93449
(800) 516-0112
---