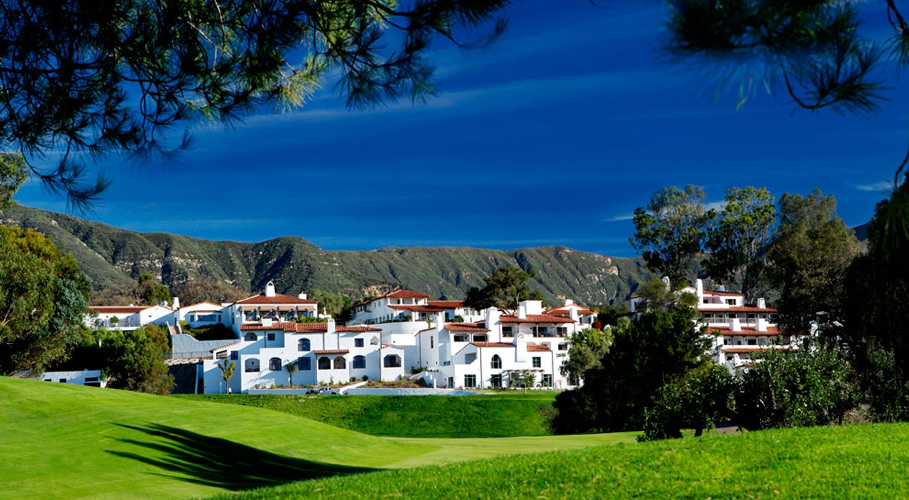 HealthY WINTER DAYS at OJAI VALLEY Inn & spa
By Bonnie Carroll
People looking for the ideal get-a-way to enjoy a fulfilling health and leisure escape need look no further than the Ojai Valley Inn Resort & Spa. For the winter escape artist this magnificent internationally acclaimed property, located just a few hours from Los Angeles, is made to order with an award winning spa destination that promotes the very latest in skin, body and soul services.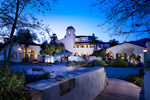 Visitors may enjoy exercise facilities, a round of golf or a set of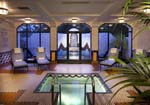 tennis. The Ojai Spa provides pampering services that are not only state-of-the-art in nature, but are offered to men, women and couples in a venue that was obviously designed to give patrons a quiet, relaxing and regenerating experience. The dressing room is adjacent to the indoor Jacuzzi with steam and sauna or visitors may walk outside to the lap pool to experience the elevated Jacuzzi. Each day a line-up of classes including yoga, tai chi, meditation and more are offered.
Upstairs, the waiting areas are beautifully designed and include an outdoor patio where patrons sit on lounges in the sun reading the latest publications. Hot or cold teas and fresh fruits are nice before or between treatments. The gift shop carries all the precious products used by therapists in the spa, as well as a collection of trendy resort wear items, and tasteful gift to being home. Bella Donna mineral products and Sparitual nail enamel are just a few seen on the display shelf. The kirum room offers an authentic ritual experience to guests.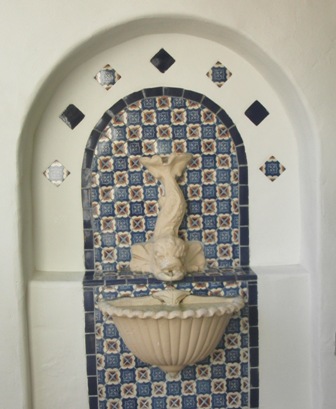 When it's your turn, your therapist introduces herself/himself to you and escorts you to your own treatment room. True professionals, the therapists at this spa always inquire about any problem areas you are dealing with and any sensitivities you may have to products. They also want to know if you prefer a silent experience, some conversation or if you like to be engaged in ongoing exchanges during your treatment. I think this is really a good thing for those of us who just want to escape into the experience of silence and prefer to be in a 'you don't have to say anything' mode.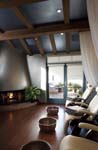 Before you know it you will be skin deep into a magnificent facial. The Inn Spa offers  Hydra Facial treatments that clean, renew and revitalize your skin; they have one of only a few available in the country, and it makes your skin feel as soft as silk. Another remarkable treatment is a pedicure in their Zero Gravity Chair, a reclining chair used by the manicurist that puts you nearly in an upside down position, with your feet up at the highest point making it easy for the manicurist to do her best work, while placing the patron in a position to enjoy a blissful nap.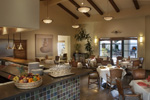 Between or following spa treatments a lunch at Café Verde is recommended. The menu offers completely healthy and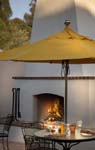 delicious selections, including a beet salad that I'm still craving. They also offer light salmon wraps, salads, soups and a selection of wonderful beverages. For skinny girls who like their martinis they offer the SpaTini, a great martini made with Vanilla rum, sake, cucumber and lite soda. Patrons may enjoy breakfast or lunch inside the restaurant, out in the garden patio or sitting by the private spa pool, where children are not allowed and peace reigns supreme.
If you have always wondered how it feels to be a celebrity with your own signature perfume get ready for some fun! The Apothecary, located a few steps from the spa, has a talented perfume mixologist named Georgia Beutsch who will take you step-by-step through the process of creating your very own scent. Your signature recipe will be kept on file and can be used to order perfume, body oil, soap, and bath salts upon request.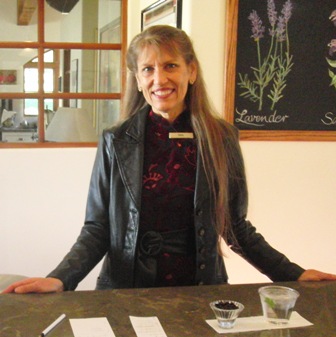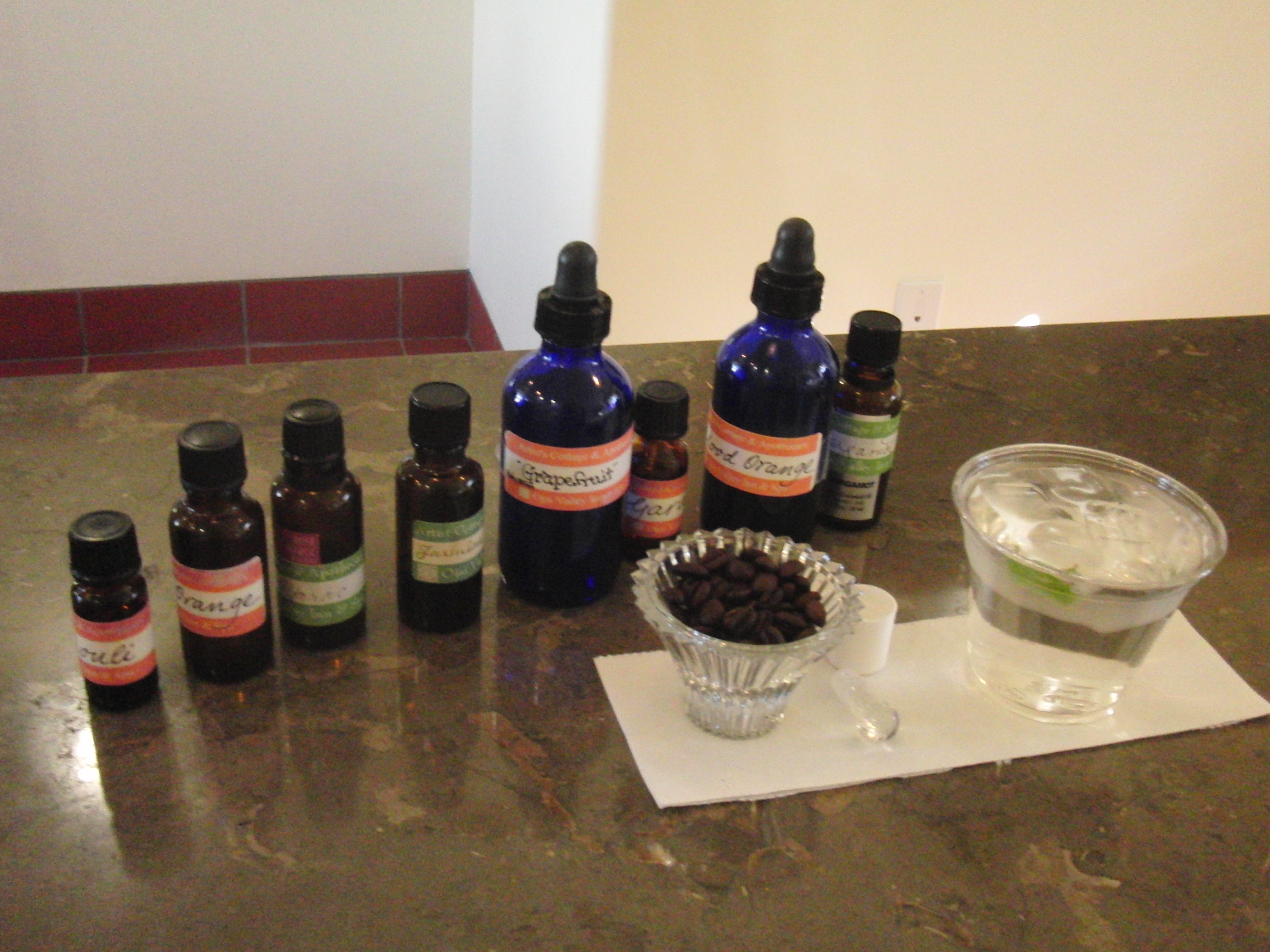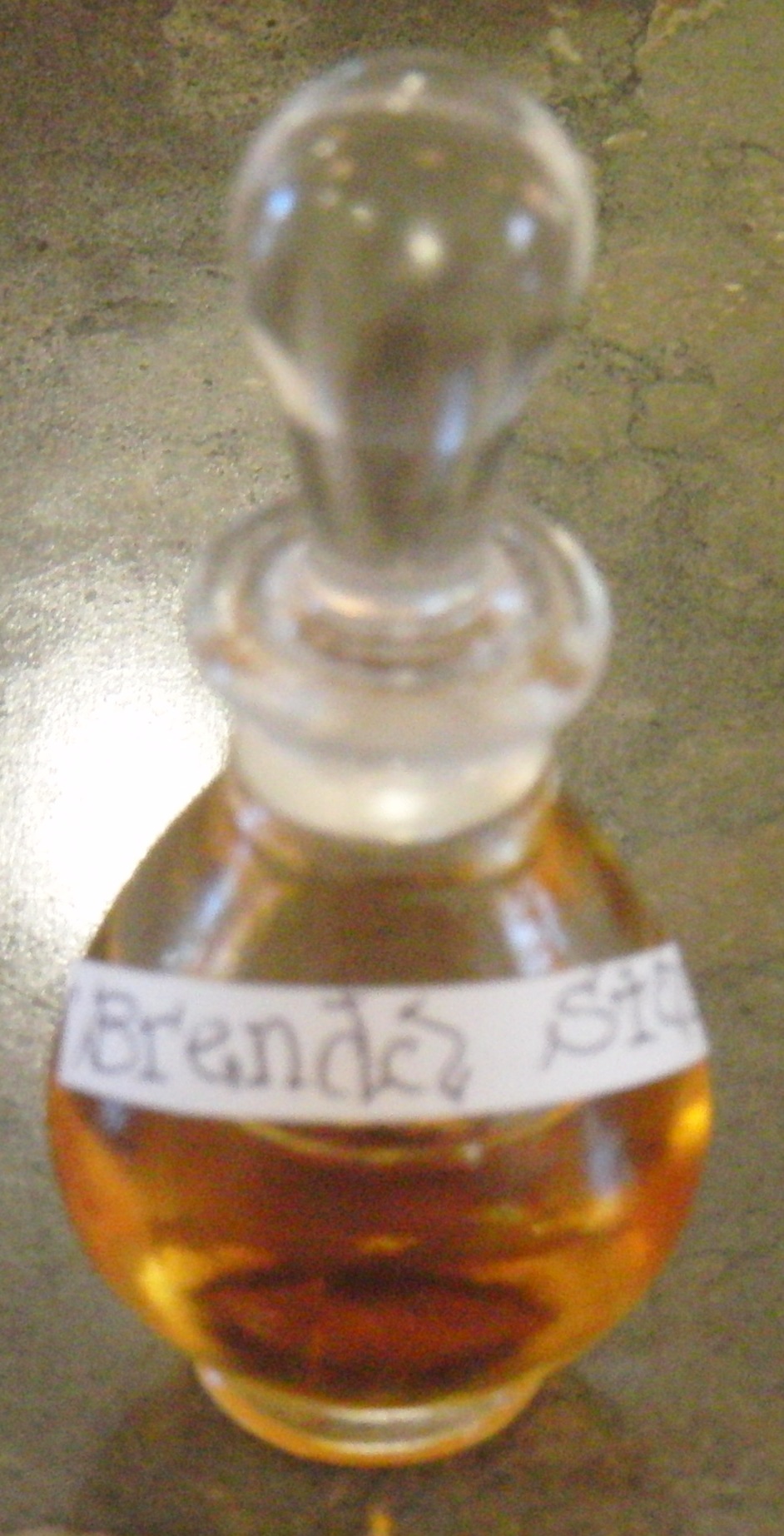 It makes sense to me that we actually can and will select those aromas that bring about results we are craving; just as we choose certain foods to comfort us in times of stress or loss or when celebrating a personal success. After a process of selecting, deletion and re-selecting the final grouping the oils are combined to design your very own perfume scent. You get to name it and personal labels are placed on your final products. Following the creation of this delightful concoction patrons walk a few steps to the spa with their newly created body oil and they are given a sixty-minute body massage.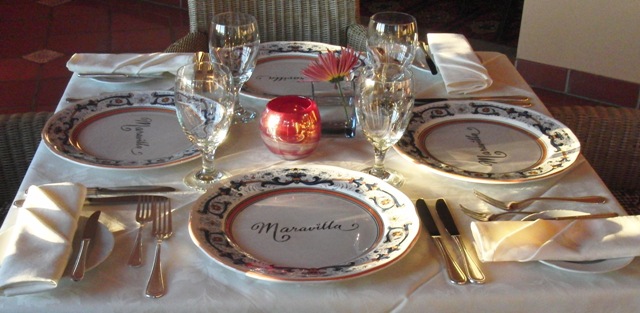 You still have time after all of this to just chill out by the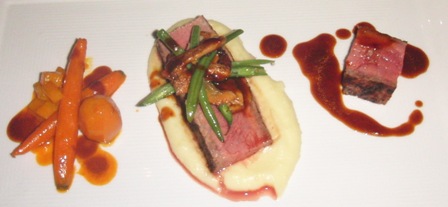 spa pool briefly before getting ready for a delightful cocktail hour watching the "Pink Moment" to be followed by a memorable dinner at Maravilla, prepared by executive chef Chad Milton. The dinner menu is filled with wonderful slow cooked entrees, fresh salads featuring vegetables

from the resort garden, wonderful winter soup creations and small plates to enjoy with award winning wines from the Inn's cellars. Your sweet ending is guaranteed to please and will be prepared by executive pastry chef Calvin Yeap.
It seems obvious that whoever came up with the term 'day spa' really never had any idea happy winter health days would end up becoming blissful adventures like this. Treat yourself to a special winter adventure soon.
Ojai Valley Inn Resort & Spa
905 Country Club Road
Ojai, California 93023
805-646-1111
---