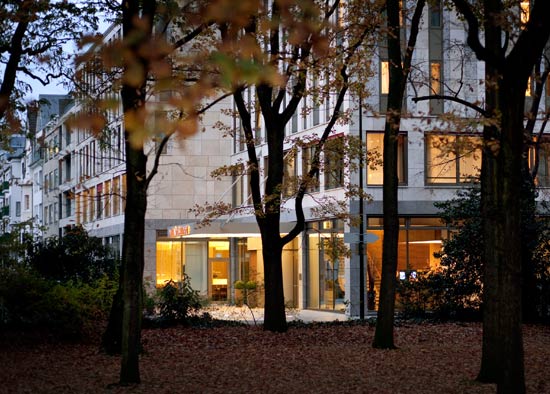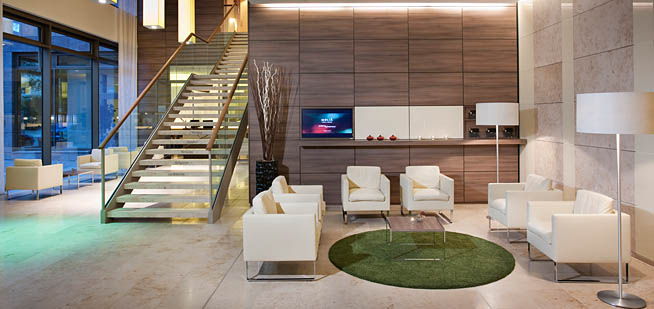 MELIA DUSSELDORF HOTEL
All the Comforts of Home in the Heart of the Capital
by Bonnie Carroll
Although it is obvious this hotel in the heart of Dusseldorf admirably services business travelers in its 201 modern rooms, suites and junior suites, as well as sleek conference rooms, it also provides a delightful service to families and tourists visiting the city. The hotel proximity (literally across the street) to the Hofgarten, the oldest public park in Dusseldorf provides guests with an instant merging of the German culture and people who frequent the park daily. The serene pond in the park attracts couples, children and visiting photographers to enjoy the beautiful swans and ducks who glide by blissfuly in the sun.
This ergonomically designed hotel is devoted to patron comfort and is centrally located for visiting every point of interest in Dusseldorf, including the KO shopping area boulevard, many museums, old town, cathedrals and more. Guests in the hotel are privileged to enjoy wonderful beds with individual pillow selection, and internet connections.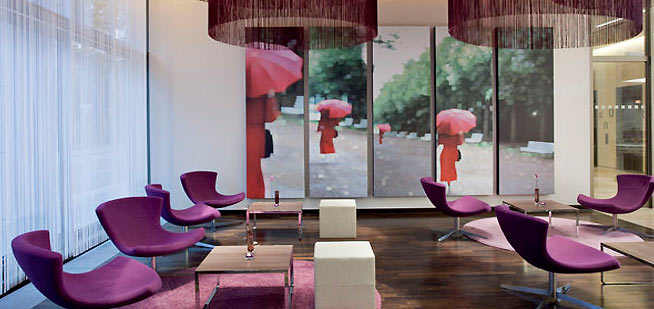 The Aqua Restaurant, where breakfast is included with your stay each morning, offers an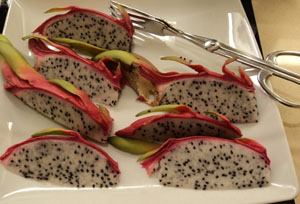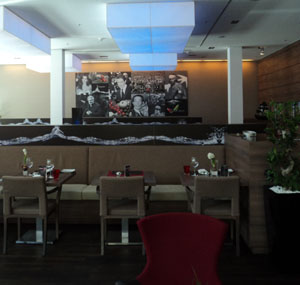 outstanding brunch with everything a guest could wish for. The chef will also prepare special egg orders if requested. They serve an a la carte lunch and dinner in Aqua as well. The Italian Mediterranean plates are all delicious, and can be paired with a menu of great wines The Purple Lounge is a hot little illuminated stylish bar where business groups and friends meet after work.
The hotel YHI Spa is an oasis of silence and provides guests the use of sauna, steam, gym facilities, and massage treatments. According to the manager the interior design team created design plans to bring the colors of the park outside inside to be experienced throughout the interior of the hotel. It is beautifully implemented and the rich colors perfectly complement the contemporary furnishings.
Melia Dusseldorf is only minutes from the Dusseldorf International Airport, and offers the best in four star hotel services for business travelers or families on vacation. For information visit: www.melia.dusseldorf@solmelia.com.
Melia Dusseldorf Hotel
Inselstrasse 2
40479 Dusseldorf Germany
00 492 115 2284
---