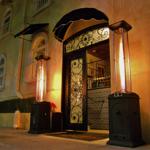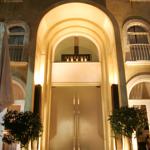 CRESCENT HOTEL
Historic Boutique Jewel of Beverly Hills Since 1927
By Bonnie Carroll
I'm sure if the walls could talk this hotel would fill volumes on the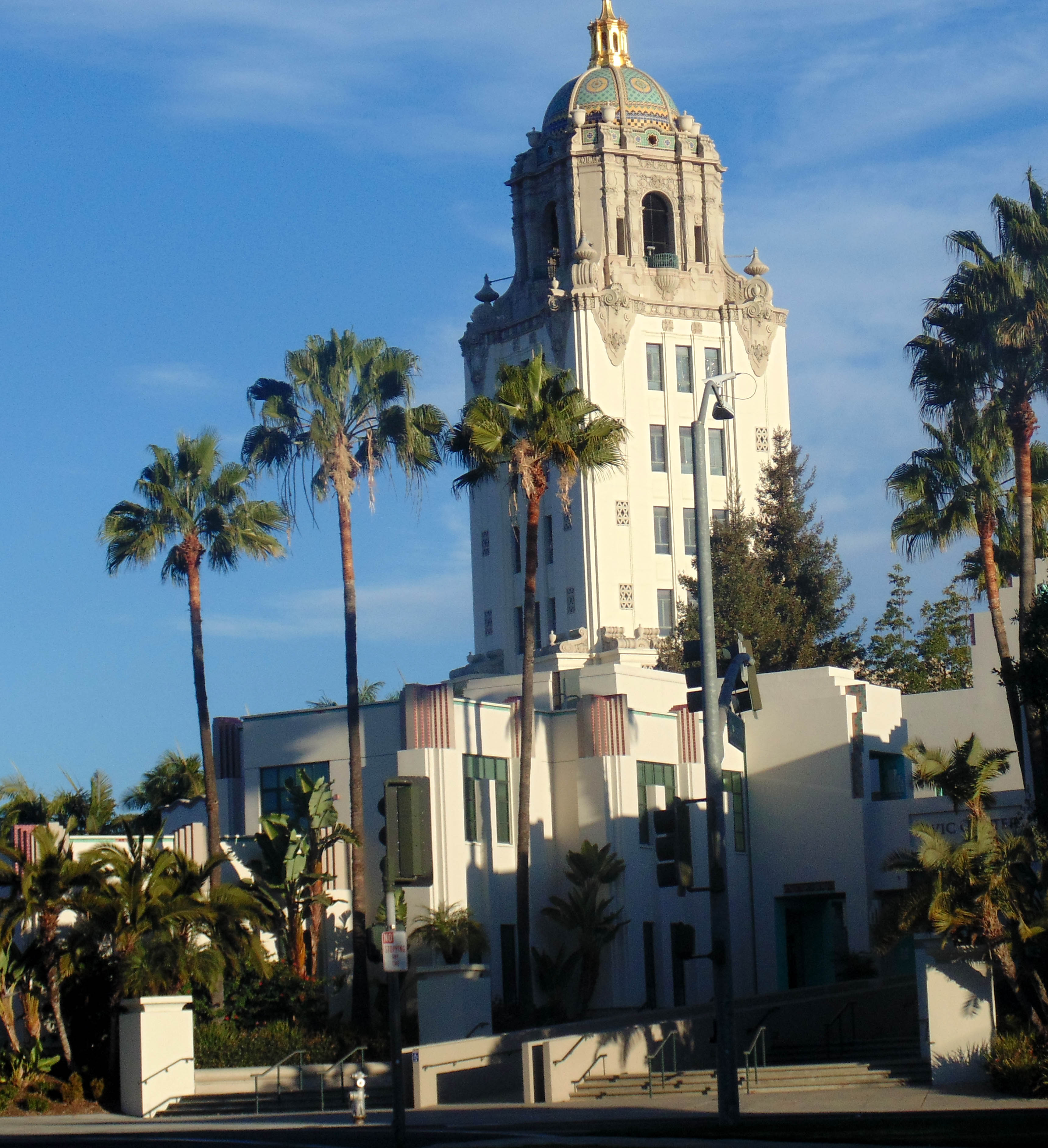 people and history of Beverly Hills, considered by the world to be a center of glamour and excitement. Sitting on the corner of Crescent near Burton Way, a few steps from Beverly Hills City Hall, and The Paley Center, this iconic hotel remains a favorite destination for vacation travelers and business people conducting meetings in "The Hills" as it is lovingly referred to by locals.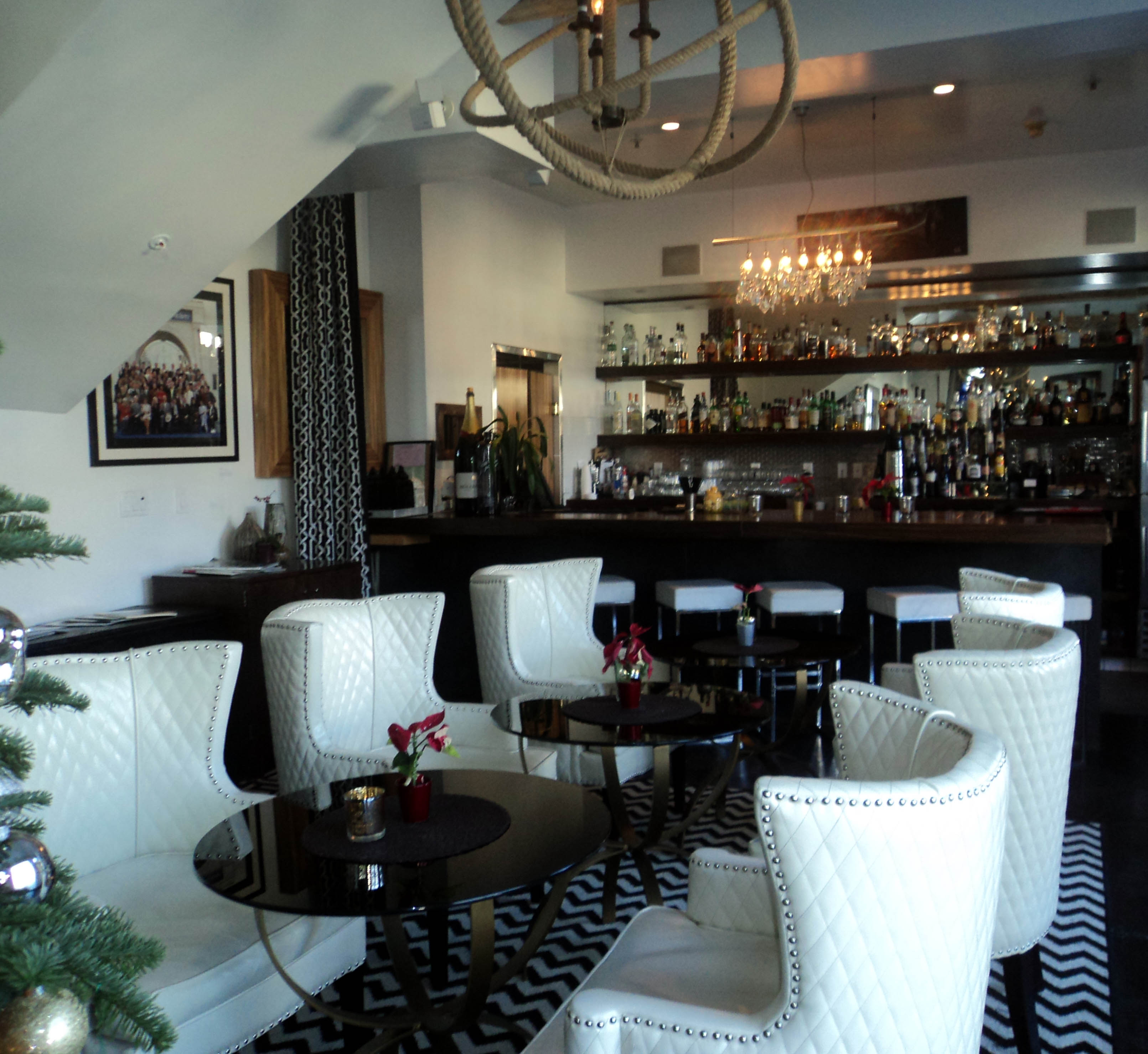 The front patio serves as their outside dining area, where guest enjoy a collection of delicious plates served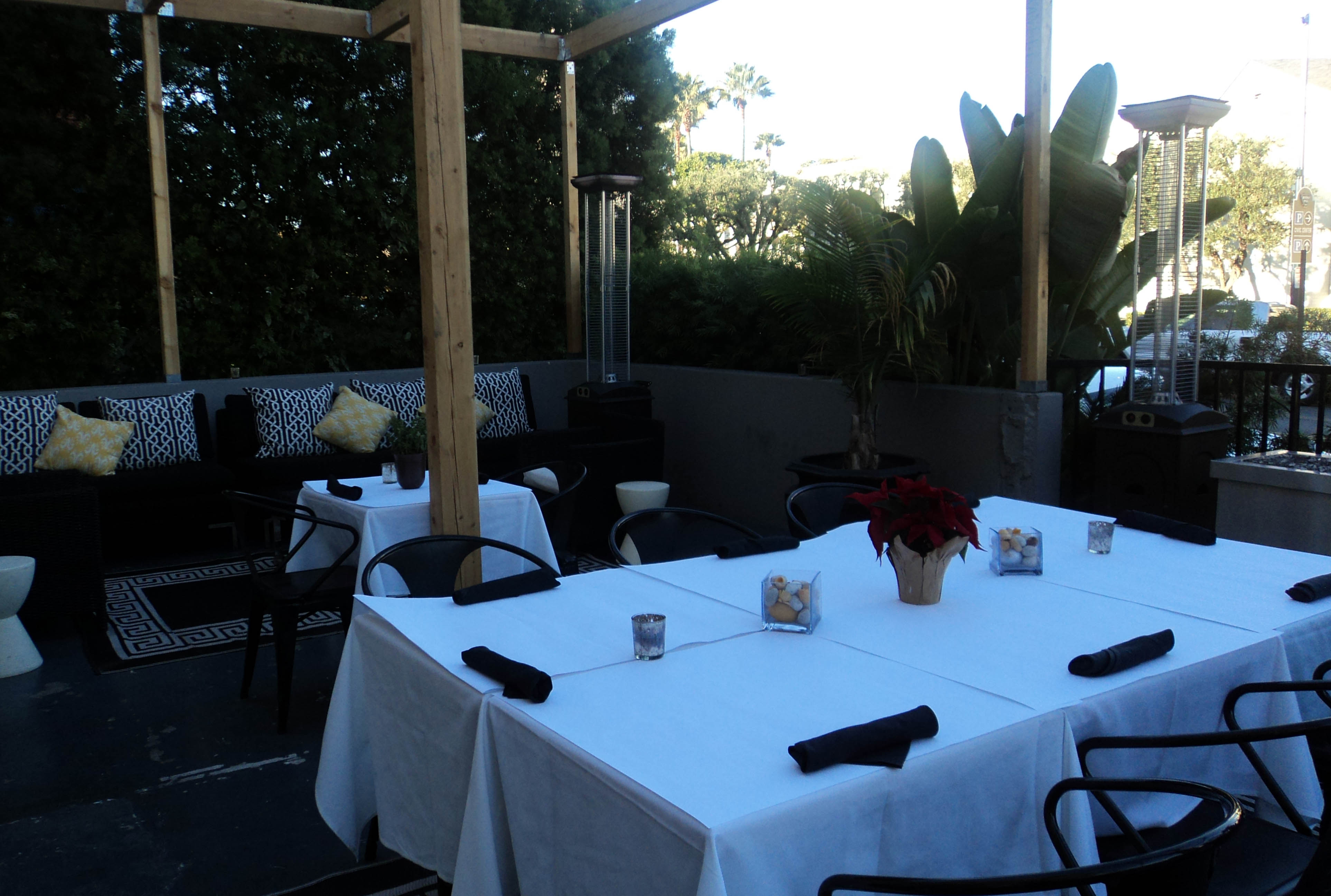 with a variety of wines and imaginative cocktails, is perfect during warm California nights. The inside bar also serves as a dining area all throughout the day and evening, and becomes a seductive candle lit hide-a-way after dark.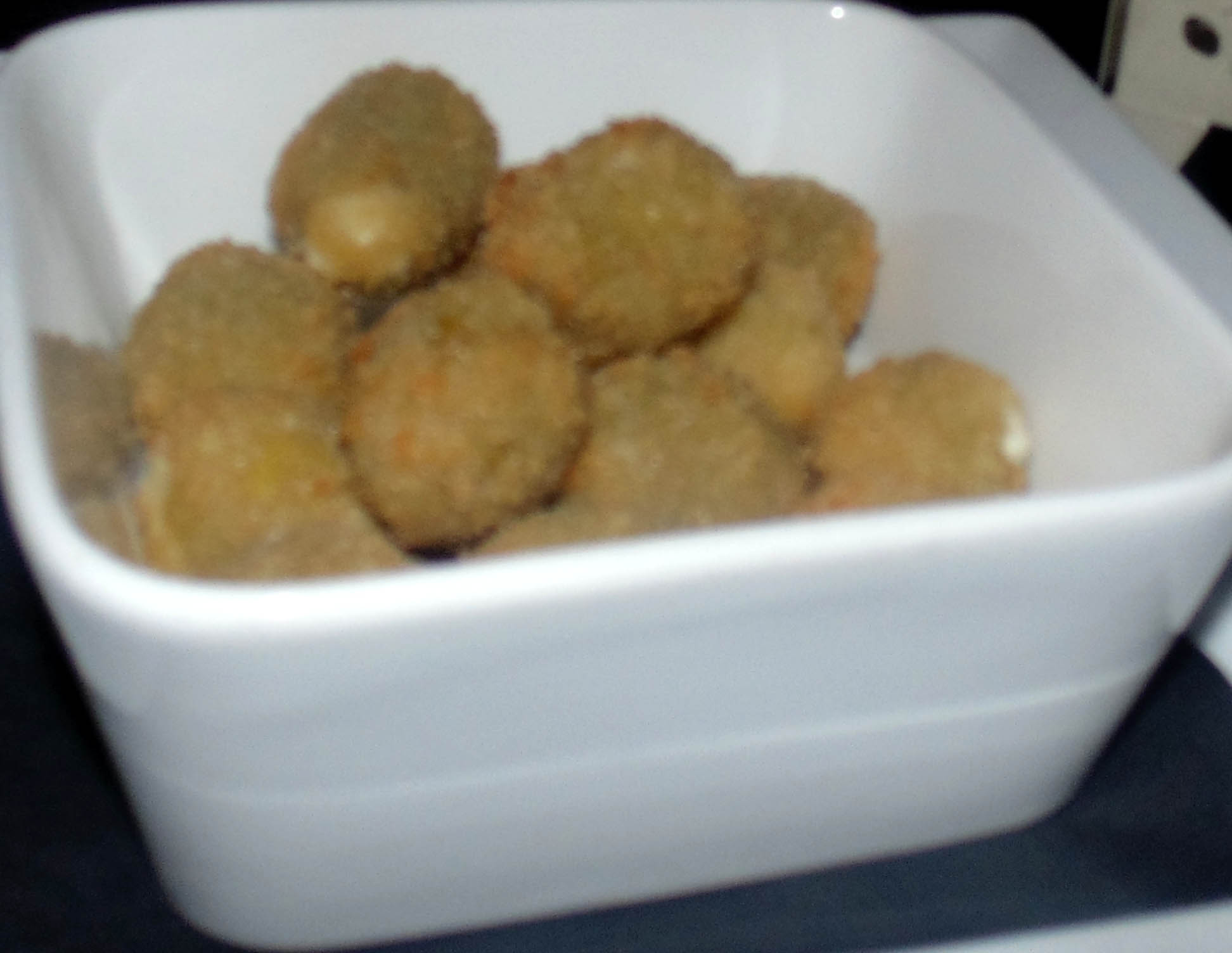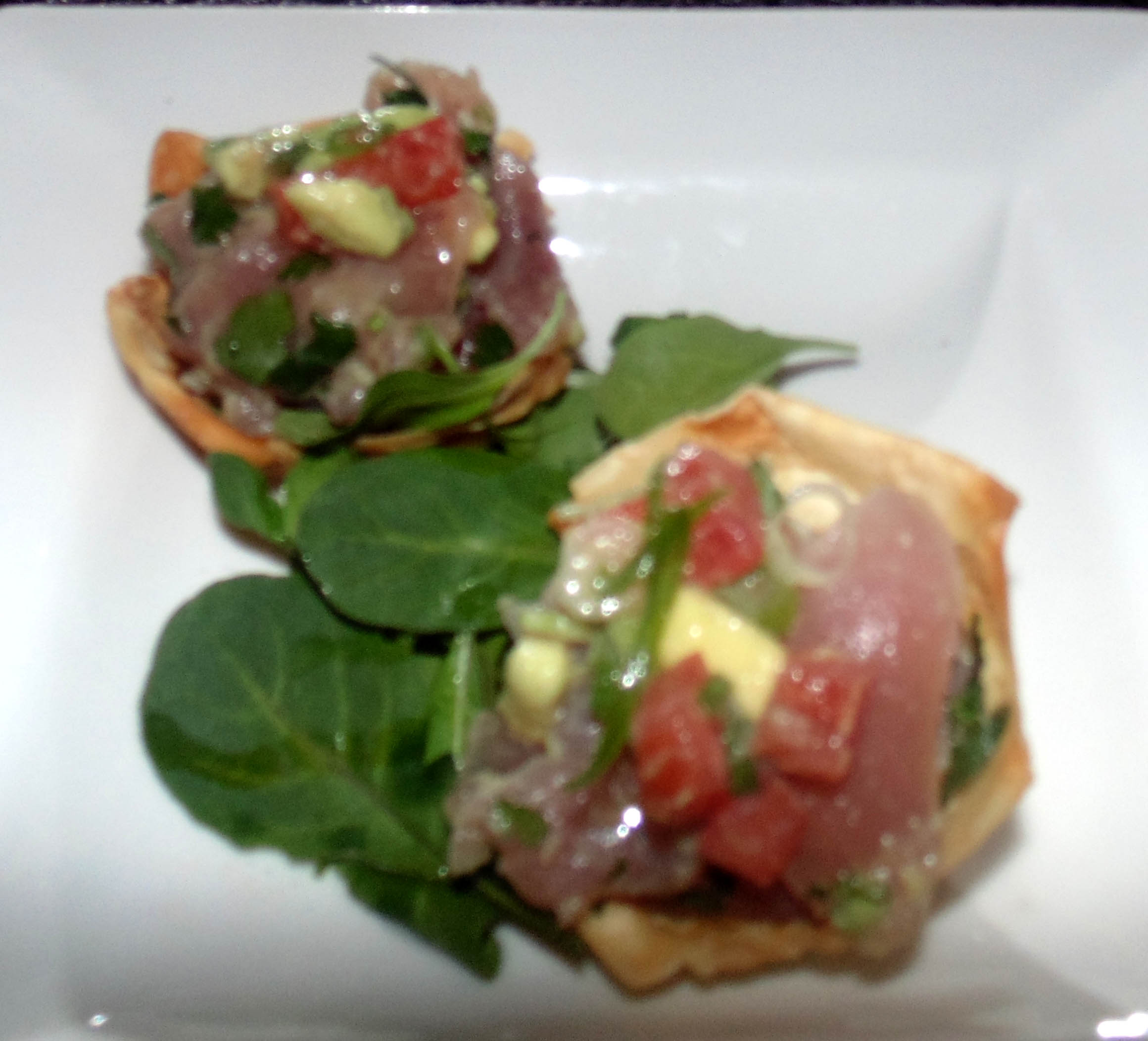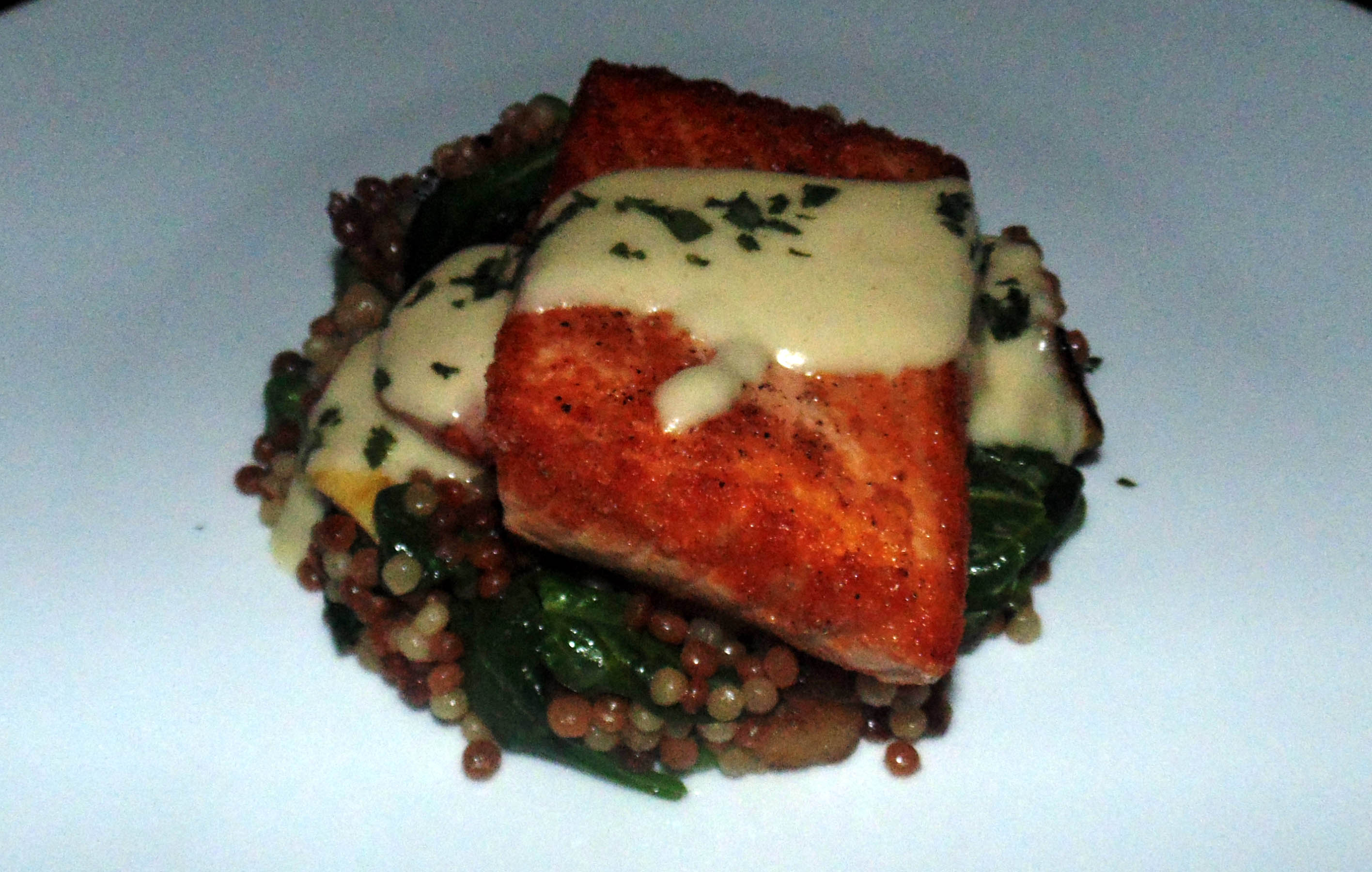 Her salmon on cous cous with organic spinach and vegetables is outstanding, and a plate that is so tasteful that patrons could eat it often without ever being bored, while at the same time giving their body a pure dose of goodness. Appetizer selections are unique and include fantastic huge deep fried green olives stuffed with blue cheese,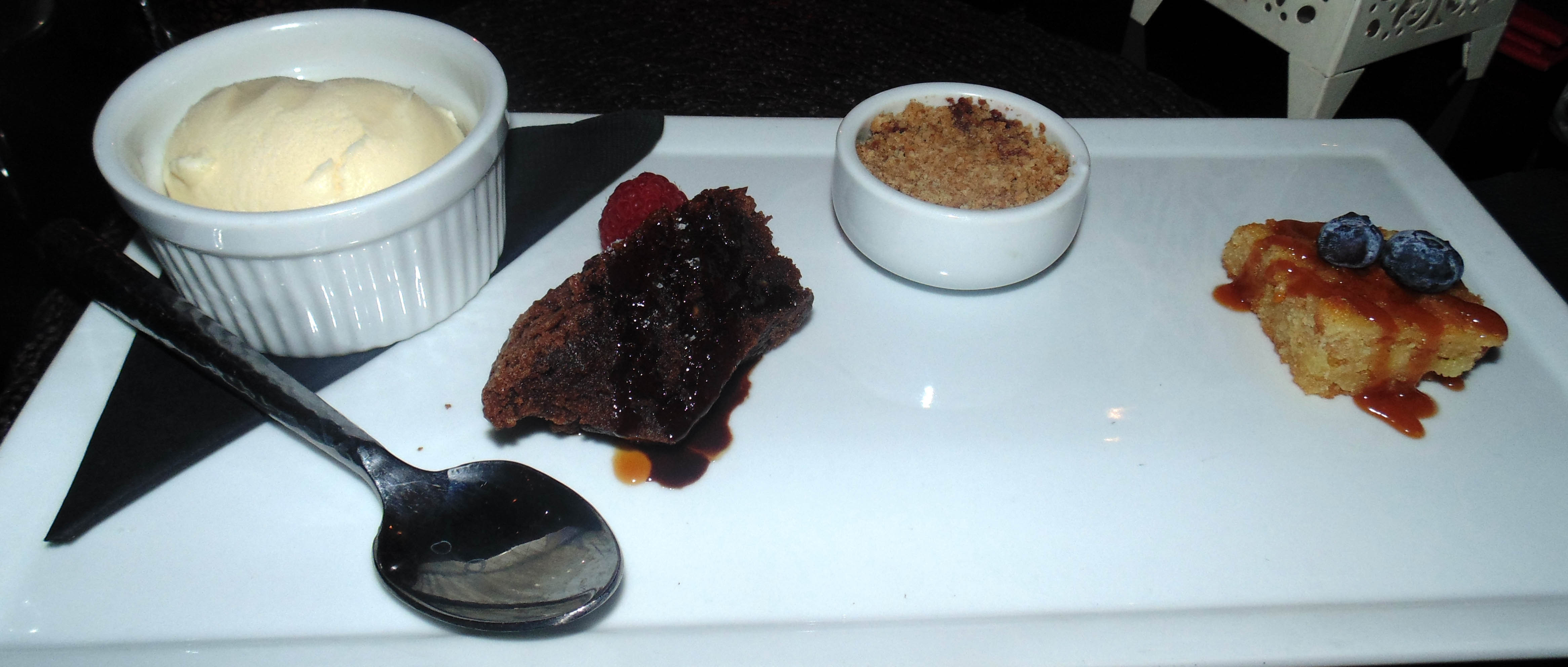 and sprinkled with sea salt. The Ahi tuna with avocado, tomato andcilantro served in hand-made crispy shells is one of the best Ahi tuna recipes I've tasted, and I've tasted a few. The vanilla bean ice cream with chocolate cake is my recommendation for a wonderful ending.
For burger lovers they offer a medley that includes shredded pork on a bun, fried chicken on a biscuit and a crescent burger. They are all unique and all delicious. They can be savored with crispy home-made chips.
The bar at The Crescent is a fun place at night, and on Thursdays they provide live entertainment to enjoy with a signature Operation Orange, or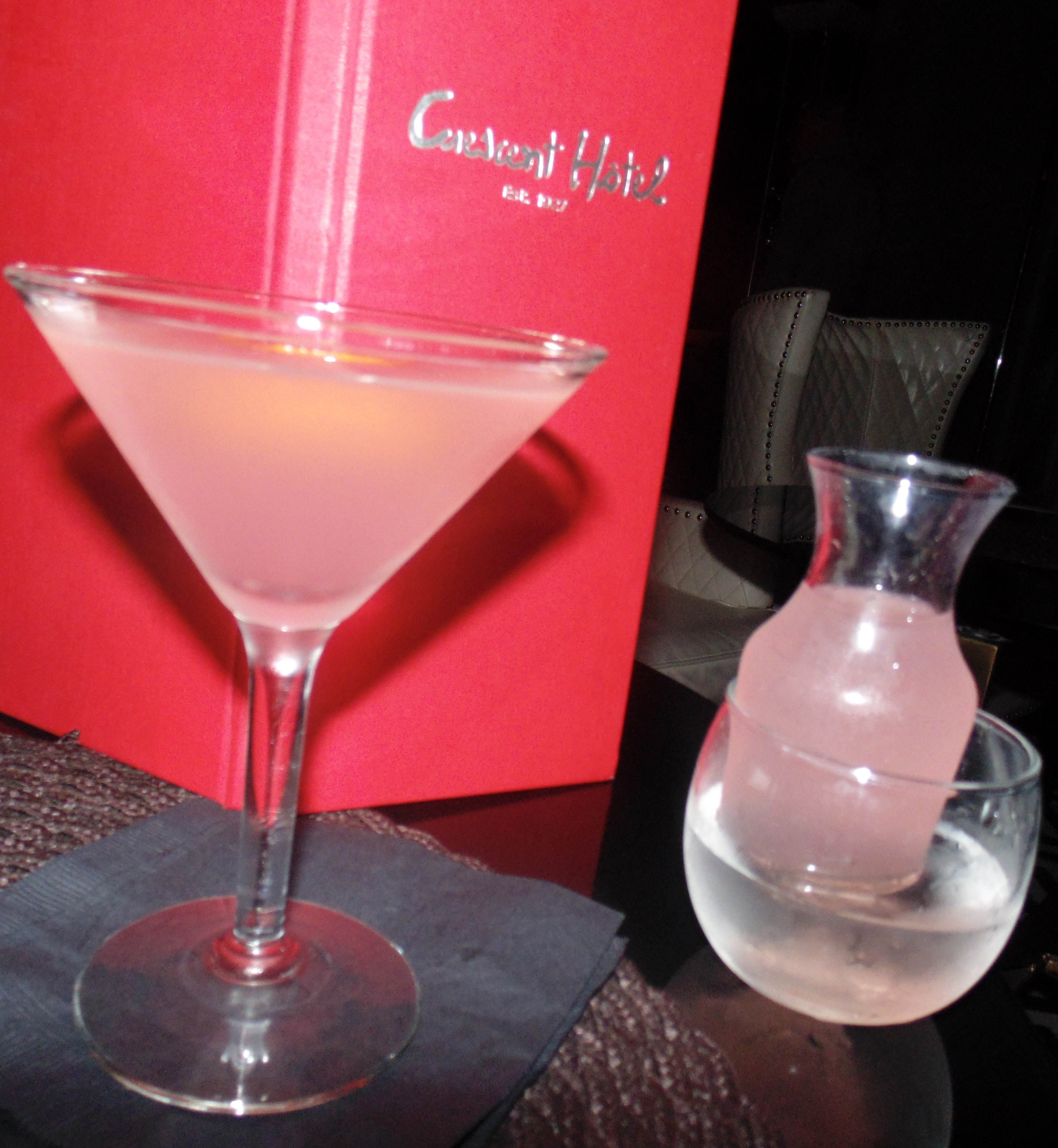 Americane Cocktail. The Operation Orange cocktail is made with orange vodka, Grand Marnier, orange bitters and blood orange liquer, and the Americane cocktail is made with sparkling wine, Cointreau and elder flower liquer. The Crescent has a full bar and wine menu, along with a collection of tempting small plates to enjoy with them.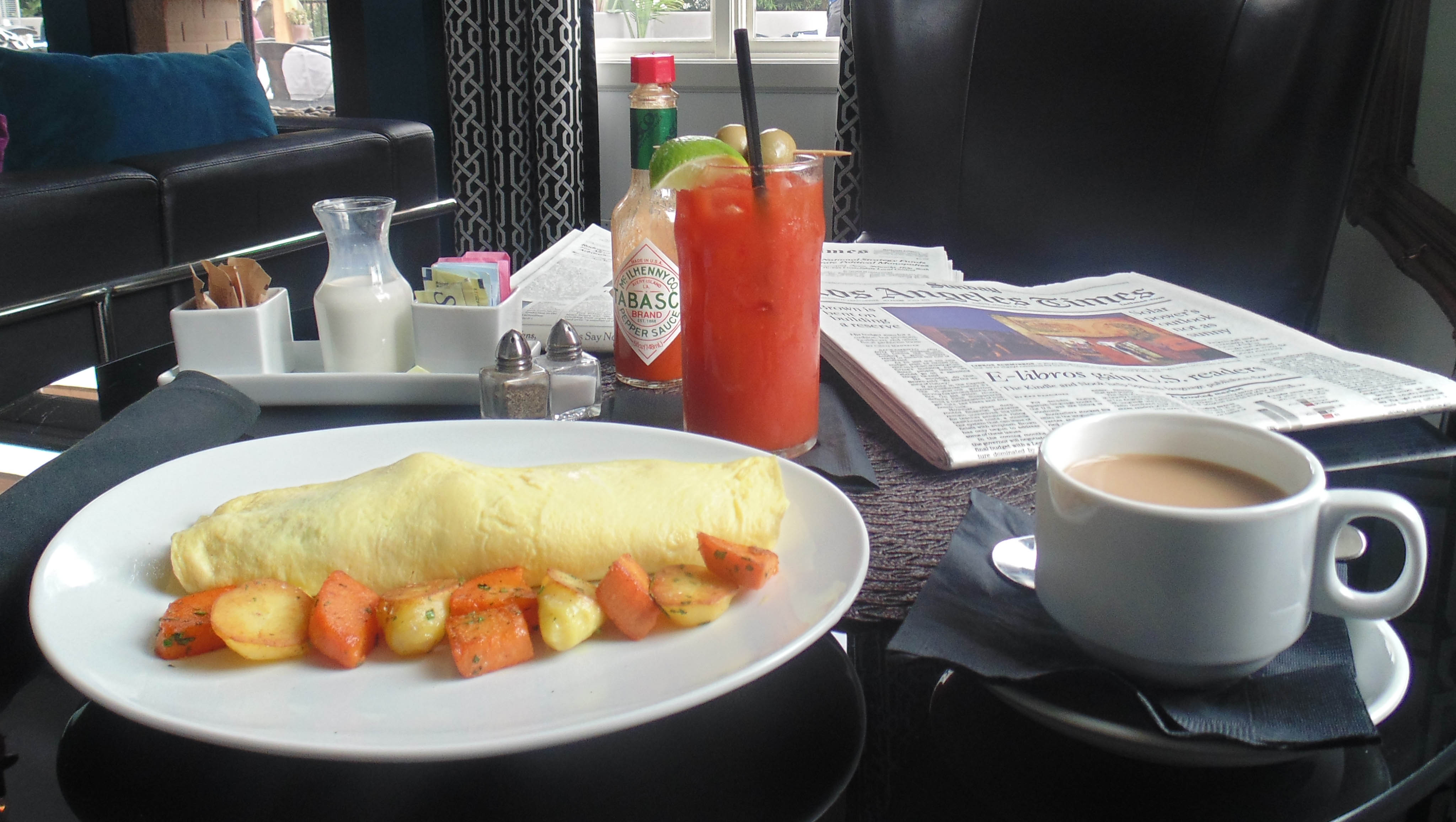 Starting the day at The Crescent is fun as well. Complimentary coffee and rolls are waiting in the lounge, and the breakfast menu includes general tems as well as some unique egg preparations. The omelet with chicken, mushrooms and two cheeses, served with a medley of fried potatoes is outstanding. Morning in the lounge is where guests relax and read a variety of newspapers over hot coffee. It is also a friendly room where guests talk to each and make intoductions. I had the pleasure of meeting members of a dance troup from Montreal who were appearing at the Wallace Annenberg Center for the Performing Arts, located nearby.
The interior design is what I would describe as European chic, with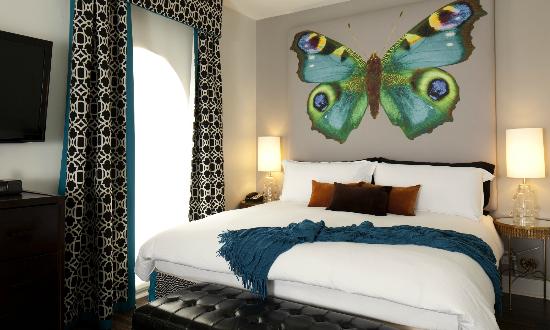 Italian modern and antique tastefully blended. The walls are covered with amazing old Hollywood photographs that are on loan from local galleries, and they ad to the charm of the décor. My room was surprisingly quiet, and very comfortable with all the state-of-the-art toys.
The staff describes themselves as a family, and they work together to provide stellar service to all visitors. They are friendly, helpful and efficient. If you prefer a small European style hotel rather than a large modern property you will really love the thoughtful and personal service at The Crescent.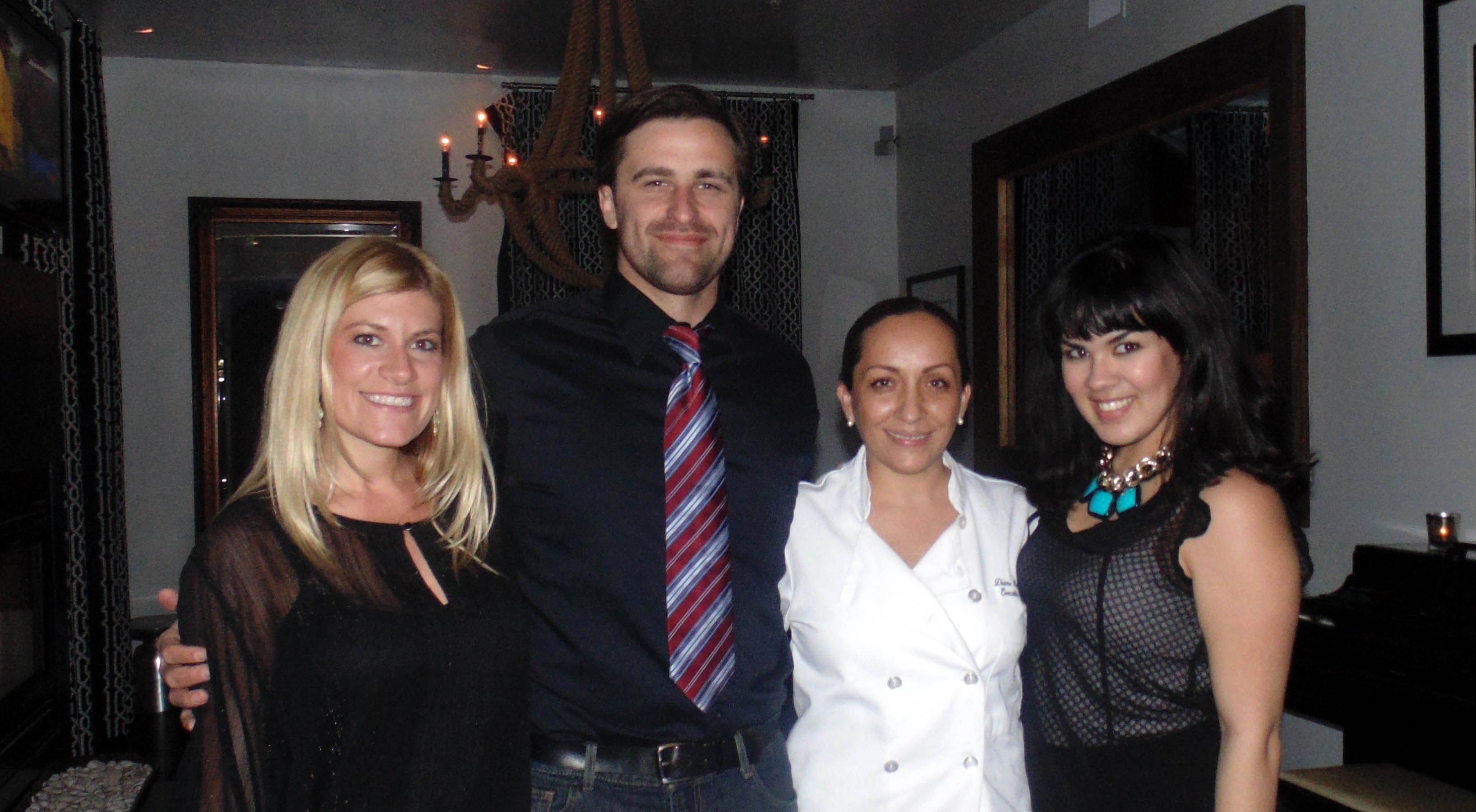 For reservations and information visit: www.thecrescentbh.com.
      __________________________________________________________
ENJOY THE OSCAR AWARDS  IN LOS ANGELES WITH THE RED CARPET EVENT AND VIEWING PARTY SERIES AT BEVERLY WILSHIRE, A FOUR SEASONS HOTEL 

 
THE Blvd and Moët & Chandon Champagne partner to celebrate the glamour of the Oscar season in Beverly Hills
Gather friends to watch and discuss nominations, predictions, winners, and red carpet Oscar Awards this year in THE Blvd.
The 86th Annual Academy Awards
Saturday, March 1, 2014 –
Pre Oscars Club Night Celebration from 9:00 pm to 2:00 am
Sunday, March 2, 2014 – The Oscars Viewing Party 
For table reservations at THE Blvd at Beverly Wilshire
call 310 385 3901.
---