CHESHIRE CAT INN & COTTAGES
A Taste of Britain Close to Home
by Bonnie Carroll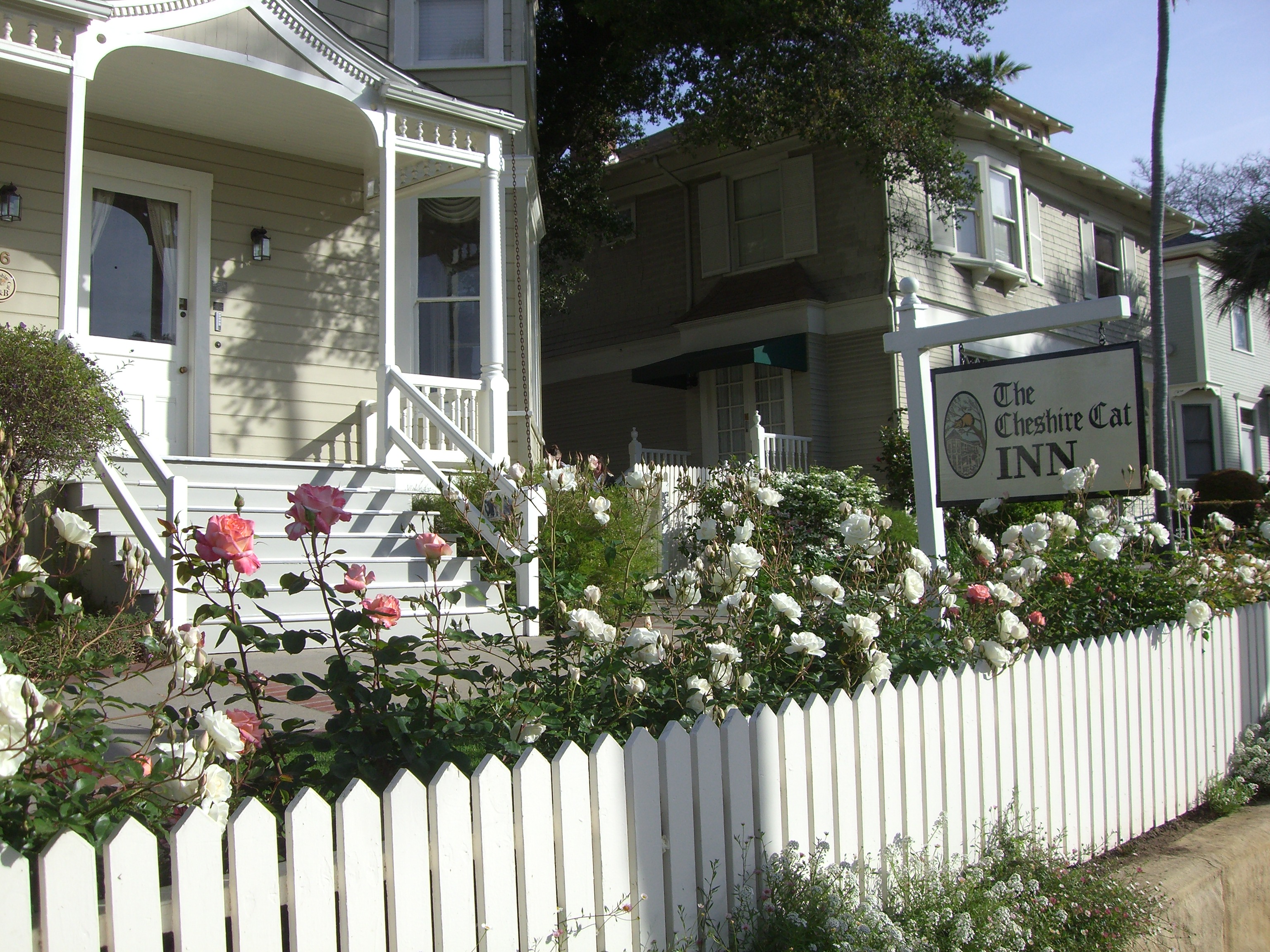 Inside and out the Cheshire Cat Inn is a perfectly manicured and visually enchanting property that says welcome. The historic property has played a special part in the development of Santa Barbara for over 100 years, and now offers travelers a chic bed and breakfast in an extremely desirable destination that features a European-style garden complete with a gazebo Jacuzzi.
Arrival time at the Cheshire Cat is around 3:00 p.m., and guests check-in at the main house. A tour of the property reveals there are actually two large guest houses sitting next to each other, and also two complete cottages across the street that may accommodate families or larger groups traveling together. The beautiful Victorian style buildings are filled with antiques, and historic photos cover the walls. Studying these items can be fun during the 'wine & cheese' service at 5:00, which includes wine from local Santa Barbara vintners, a wonderful assortment of home-made hors d'oeuvre, and apple cider. Hot water for tea is available to guests in the kitchen until 7:00 p.m.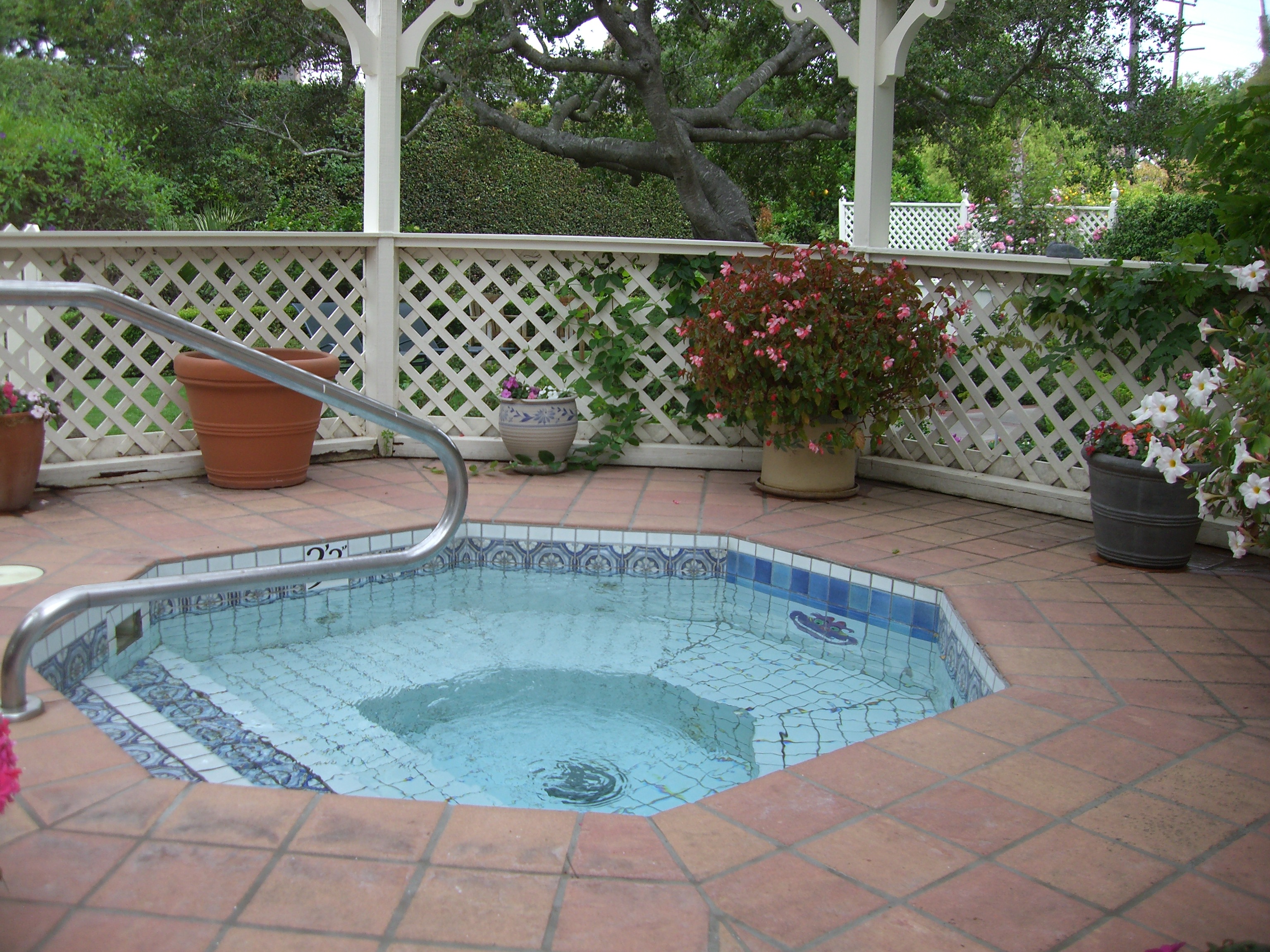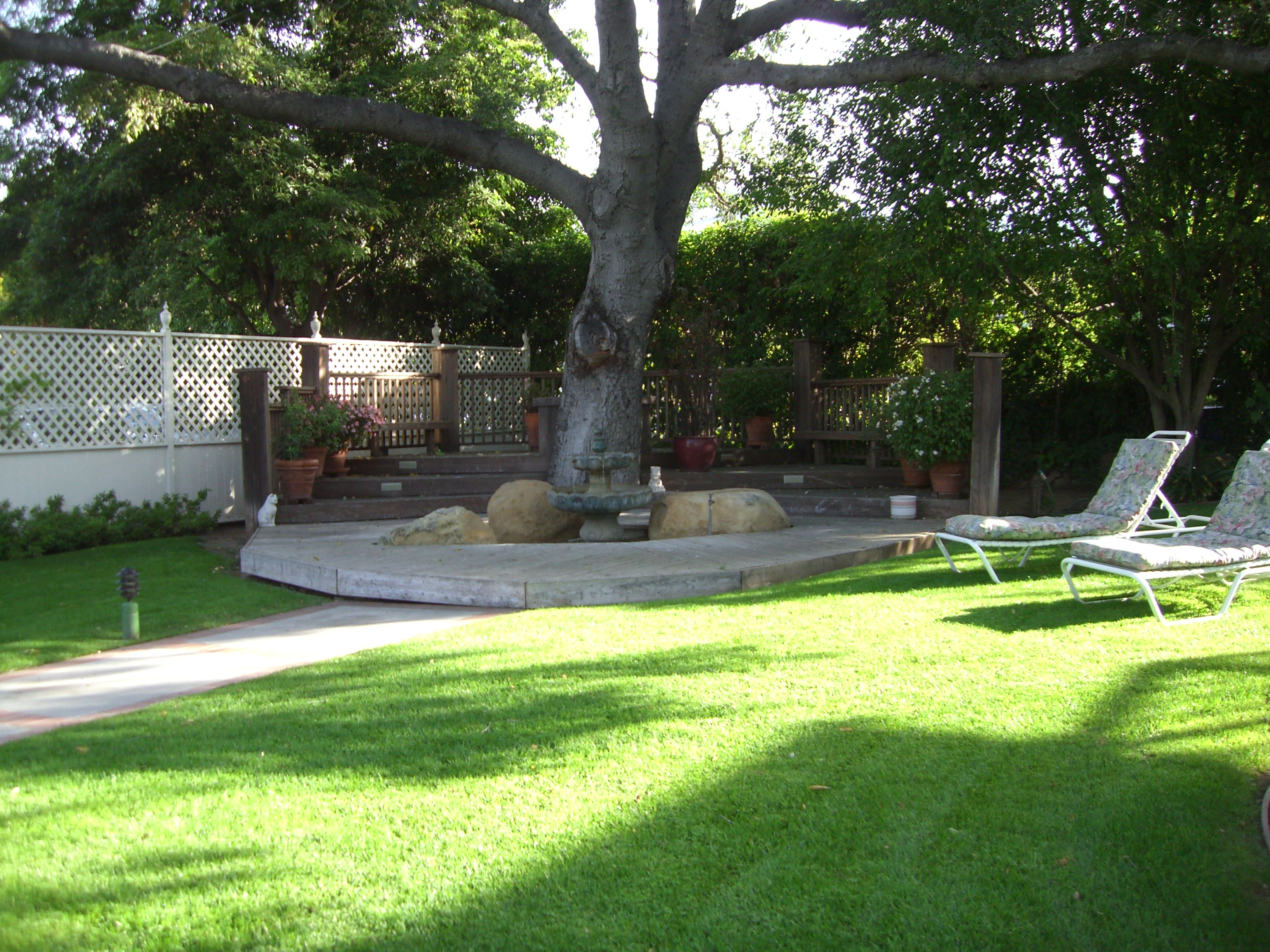 There is a wonderful private suite located in the back of the property that is quite large and has its own Jacuzzi and kitchenette. For guests who love privacy they cannot get in a hotel this is location is made to order. The "Queen of Hearts" suite is where I spent a blissfully quiet evening, complete with an in-room Jacuzzi bath to enjoy while watching TV. The buildings and property are immaculately maintained at all times, and the staff are very helpful.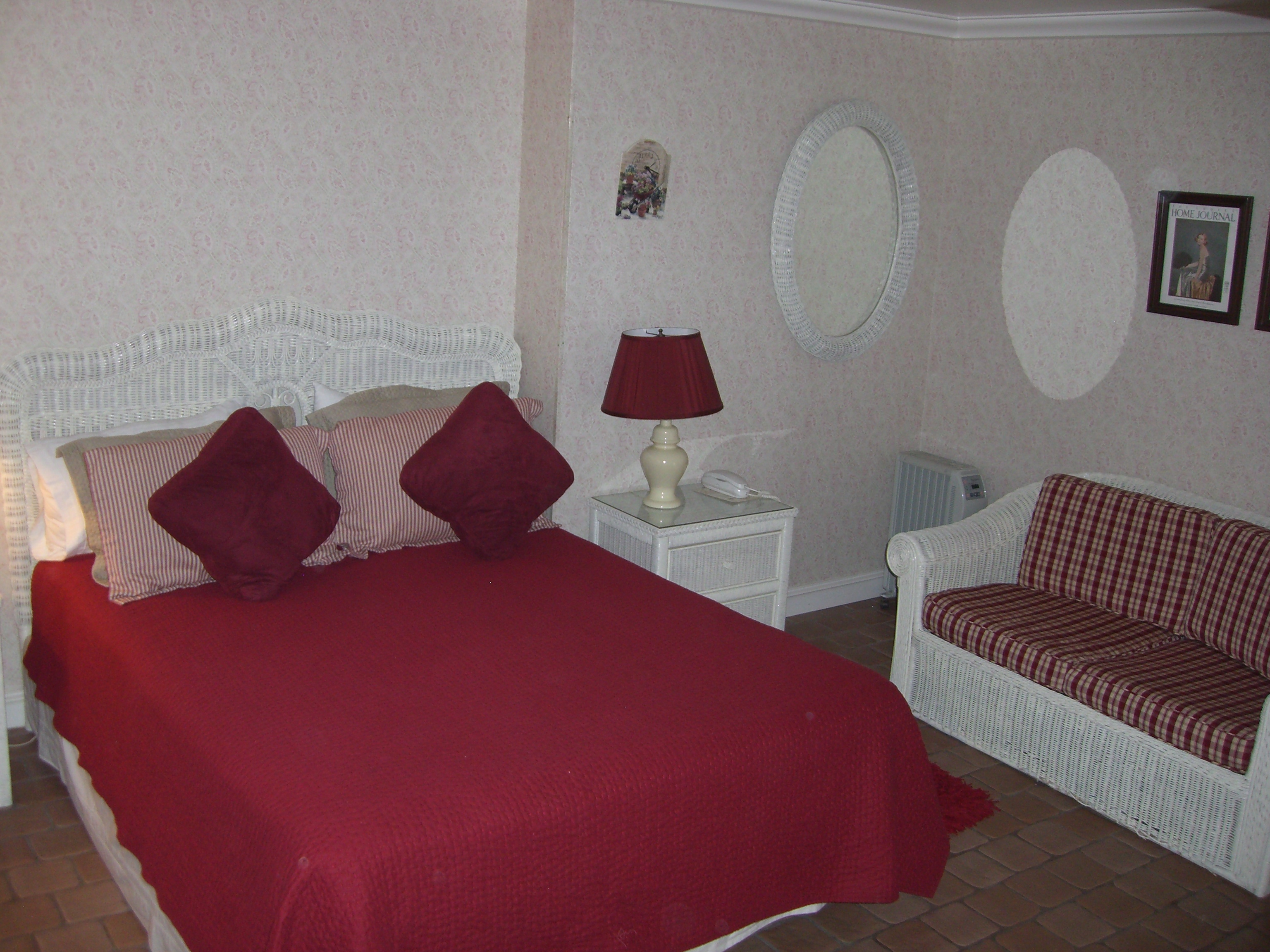 Owner Christine and her partner Jack have devoted themselves to creating a unique respite where guests may relax and enjoy a visit to Santa Barbara in a location close to all special attractions, restaurants and shopping offered. According to partner Jack "Christine, who is not a professional decorator, has done such a splendid job on the interior design that a visiting Laura Ashley group who came from London for a stay said Christine had done such a remarkably fine job on the design for the guest rooms and shared areas that they had no further recommendations for improving what she had already created".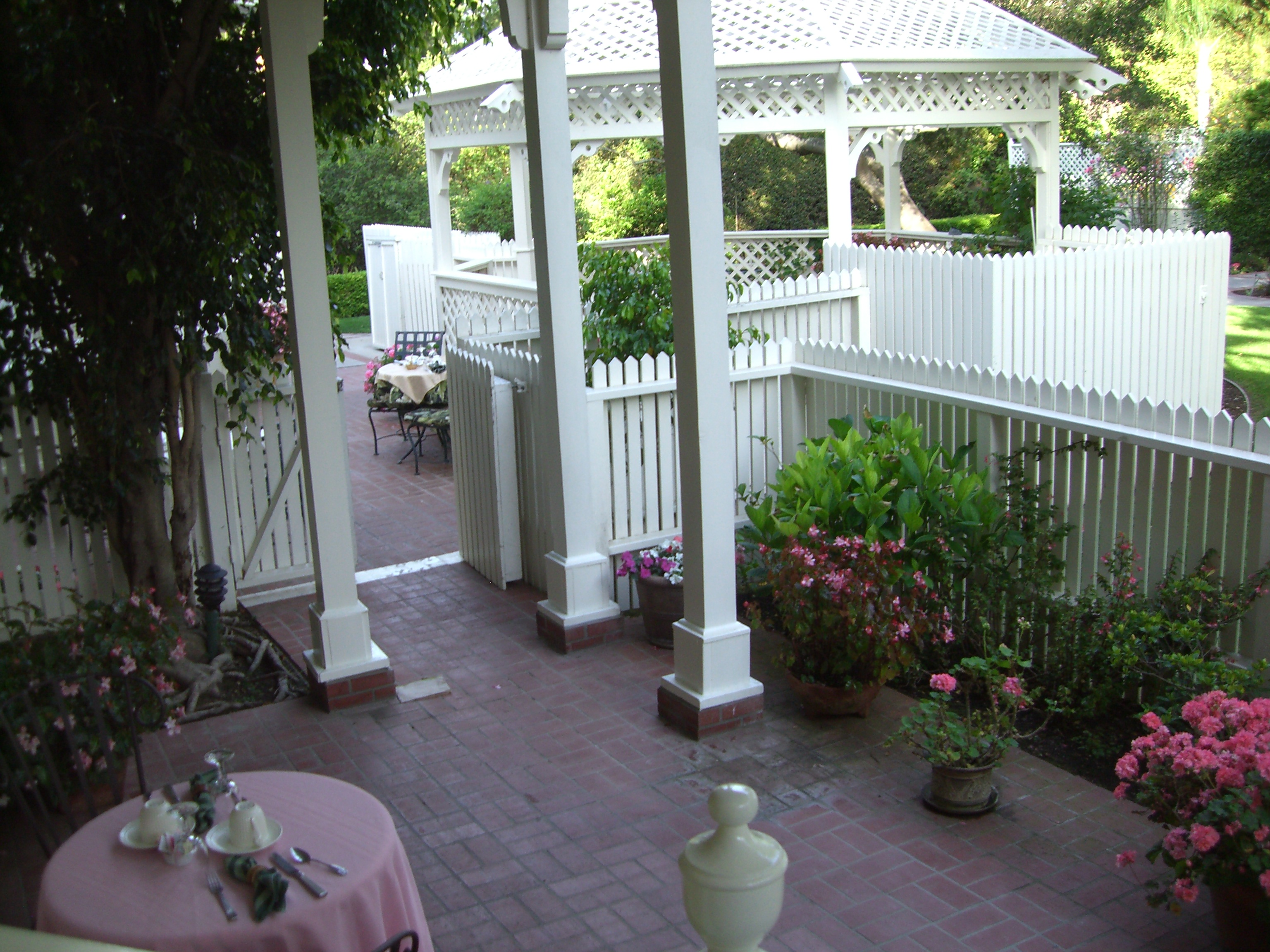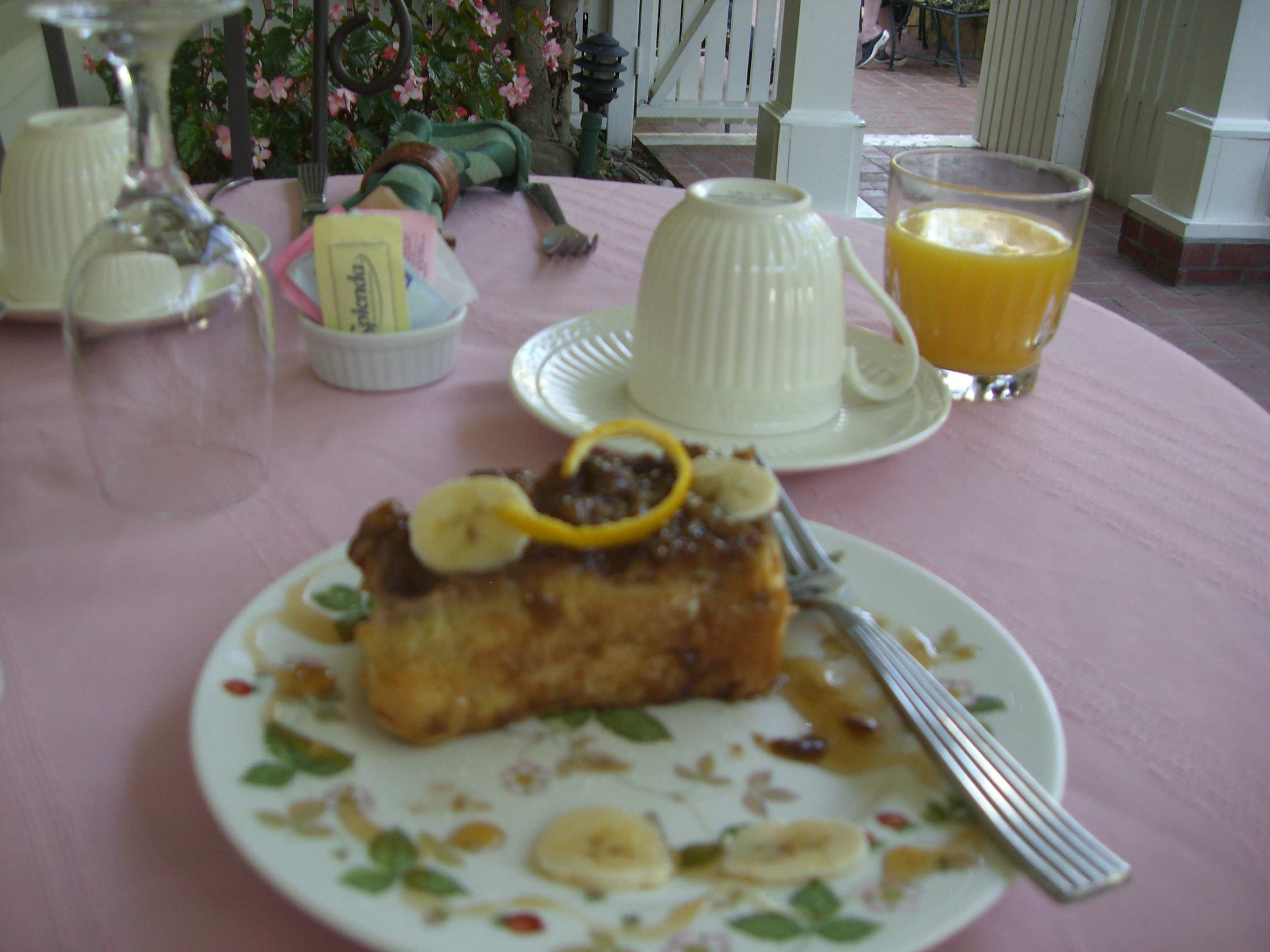 In the morning breakfast is served on the little private patio outside the suite, and includes fresh coffee, orange juice, cereal with milk, cinnamon French toast with walnuts and syrup, as well as a refreshing pear compote with mint. Newspapers are available in front of the main house. The garden is a pleasant place to catch up on your reading, or just to savor a second cup of coffee before venturing out to see the sights in the 'American Riviera' community.
The Saturday morning Farmer's Market on Cota Street is always a very interesting experience for visitors to the community; filled with local people and unusual foods and beverages. Numerous lunch venues and shopping options are a short walk away on State Street, and Santa Barbara is dotted with historic sites to study as you go. The Visitors Center on Ocean Boulevard, across from the Wharf, has brochures, maps and a bevy of suggestions to help you plan your activities during your stay.
For dining out while staying at the Cheshire Cat you will find you are only a few blocks  from some of Santa Barbara's best dinner spots including: Opal Restaurant, Cafe Buenos Aires, Jane, Downey's, Bouchon and Olio & Limone. They all offer a unique menu and great service. If you decide to take a ride to La Cumbre Plaza to shop at the new Tiffany's or Louis Vuitton be sure to grab a bite on the Marmalade Café patio.
A visit to the Cheshire Cat is such an unexpected treat that it is difficult to tear yourself away to go home. You leave this relaxing spot with the feeling you have been on a long restful vacation, rather than a short two day visit.
For reservation information visit: www.cheshirecat.com.
Cheshire Cat Inn and Cottages
36 W. Valerio Street
Santa Barbara, CA93101
(805) 569-1610
---
CAFÉ SHELL
Eggs Benedict for Everyone!
by Bonnie Carroll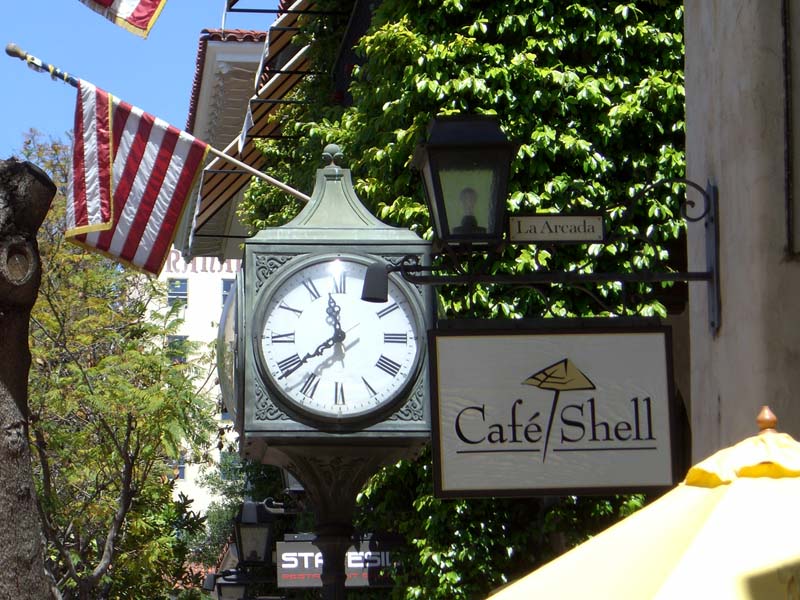 Shelley is the owner of the Café Shell on State Street, located a few doors from the Santa Barbara Museum of Art. Her entrepreneurial spirit and desire to please are a great attraction to patrons, as well as her fine reputation in the food industry, along with the hard working staff who assist her.
The charming indoor dining room and outdoor patio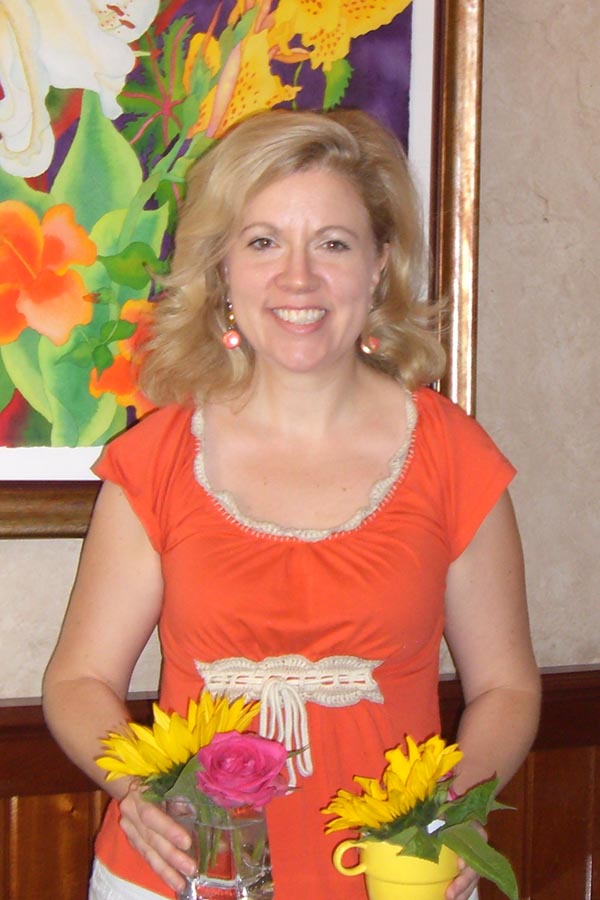 options compliment her versatile menu which offers something for everyone, including a menu for mothers and their bambini's. As the mother of a two-year old, Shelley wanted to attract other young mothers and their children, as well as the regulars and business people who frequent the busy café. "I know how difficult it is to find a place that welcomes toddlers and babies, and how hard it is to find a place with a changing table in the restroom. So, I had a table installed, and we offer a special food menu for little ones to make it easier for Santa Barbara mothers on the go" said Shelley.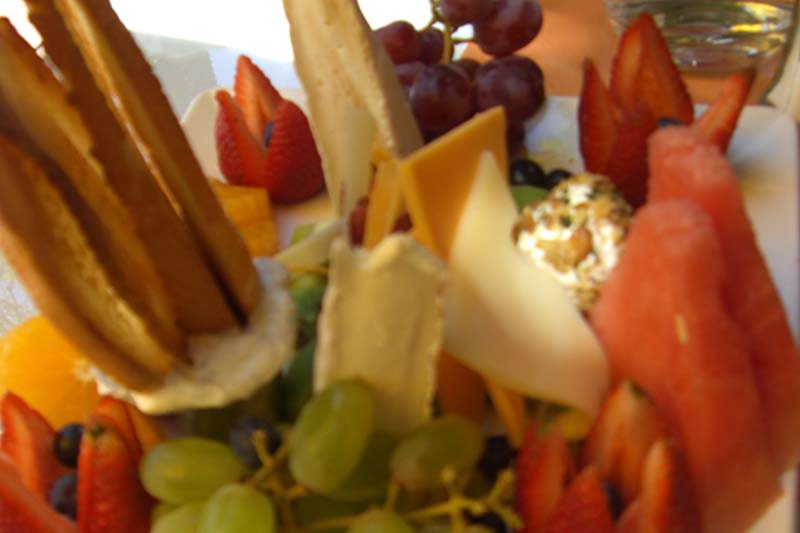 The Café Shell menu offers a bevy of fresh salads, including a cheese and fruit plate that is over the top. Brunch and egg dishes are plentiful and include eggs Benedict in a variety of choices; I love the vegetarian Benedict that is served with fresh avocado, tomato, squash and onion on an English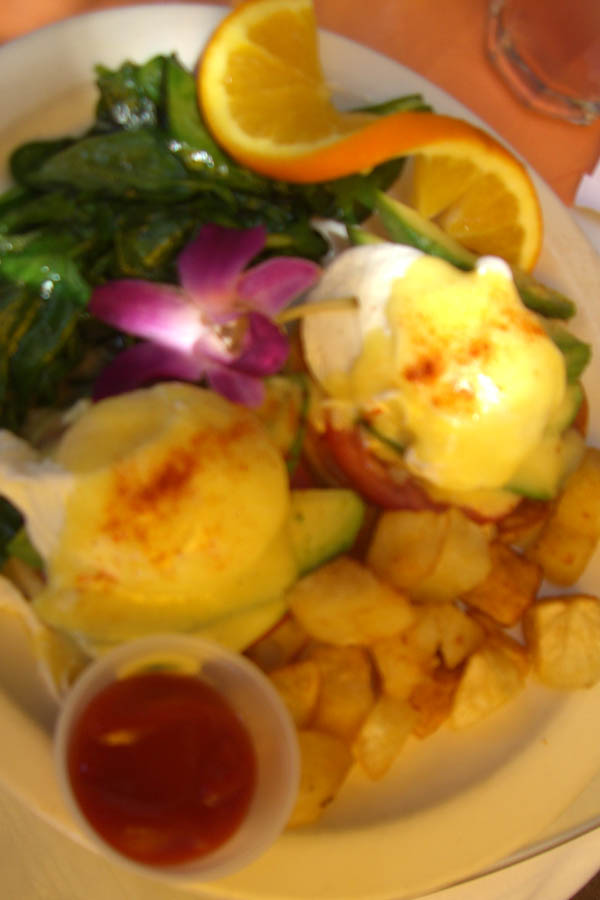 muffin covered with delicious Hollandaise sauce and accompanied by fresh fruit; finding a vegetarian Benedict is not an easy fete. They also serve a variety of breakfast and luncheon favorites. These items can all be savored with a glass of wine or with wonderful brunch cocktails like freshly made Mimosa's and Bellini's.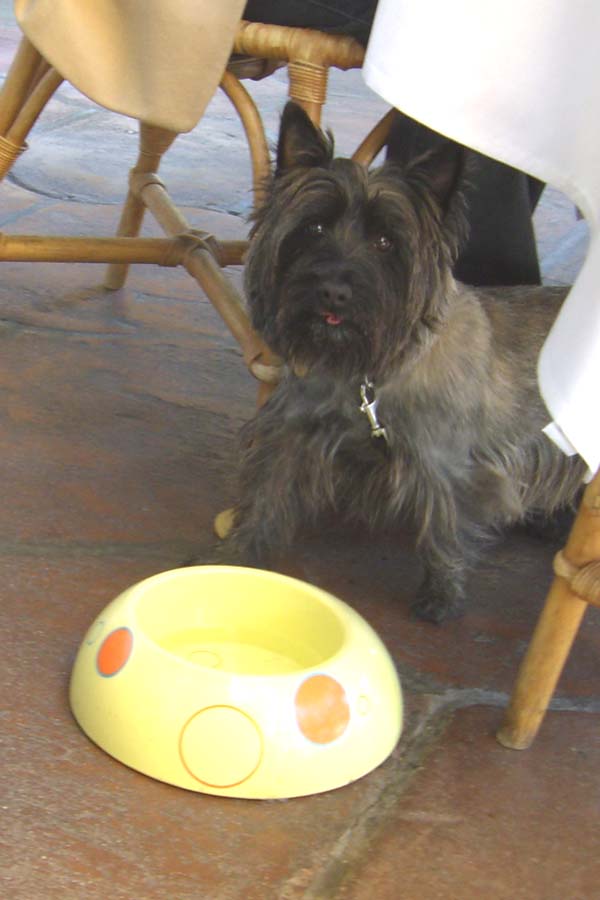 Lunch includes a variety of favorite sandwiches, home-made soups and salads with home-made breads and outstanding desserts. The freshly prepared strawberry-lemonade is a pleasant pairing with any of Shelly's menu items. Not to worry, if your darling little dog gets thirsty Shelly will give your pooch a drink of water.
The European café-style dining is enjoyable and makes people watching on State Street something to look forward to. The dining room inside is a perfect place for those private business lunch meetings, or a meal with special friends and it is also available for reserved special events.
Following the Jesusita Fire this caring young woman threw a huge party for the people who fought so hard to save homes and lives. Her cafe was filled with locals who supported the "Thank You" party, including Kenny Logins, who entertained attendees.
You will love Shelley, her enthusiasm is contagious, the ambiance of the café is fun, and the new food items she is adding to the menu are tasty and affordable. For reservations and information visit: www.cafeshell.com.
Café Shell
1111 State Street
Santa Barbara, CA93101
805-965-5742
---