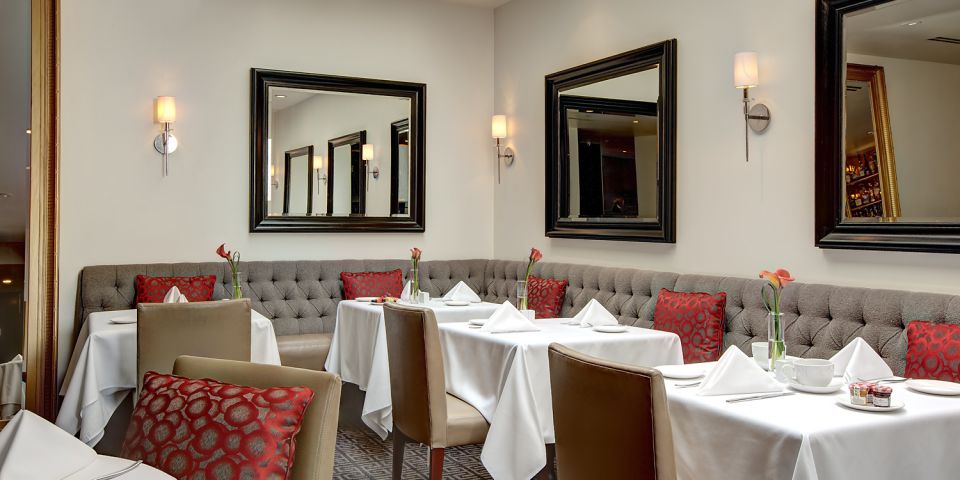 CHEF DAVID PADILLA COOKING WITH STYLE
AT LUXE RODEO HOTEL ON RODEO BISTRO & BAR
By Bonnie Carroll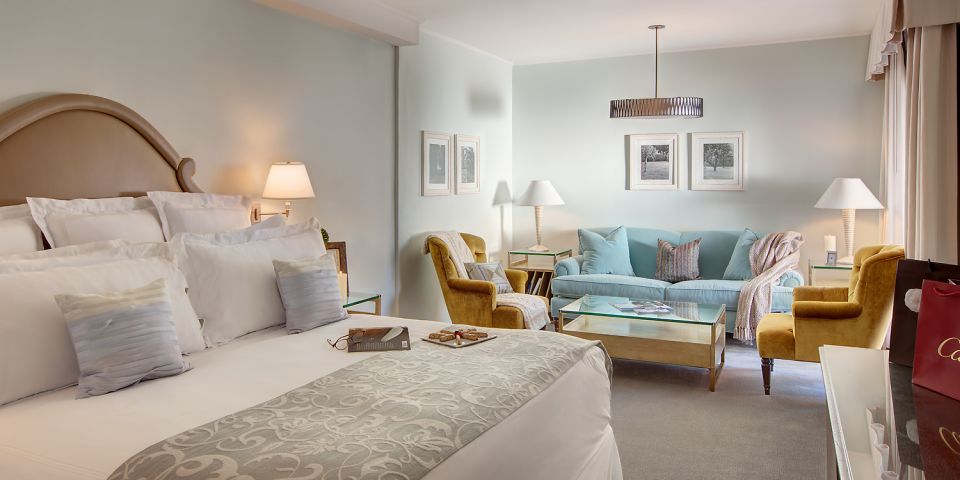 The Luxe Rodeo Hotel has become a dream property on the most prestigious street in Beverly Hills. Since its opening by Efrem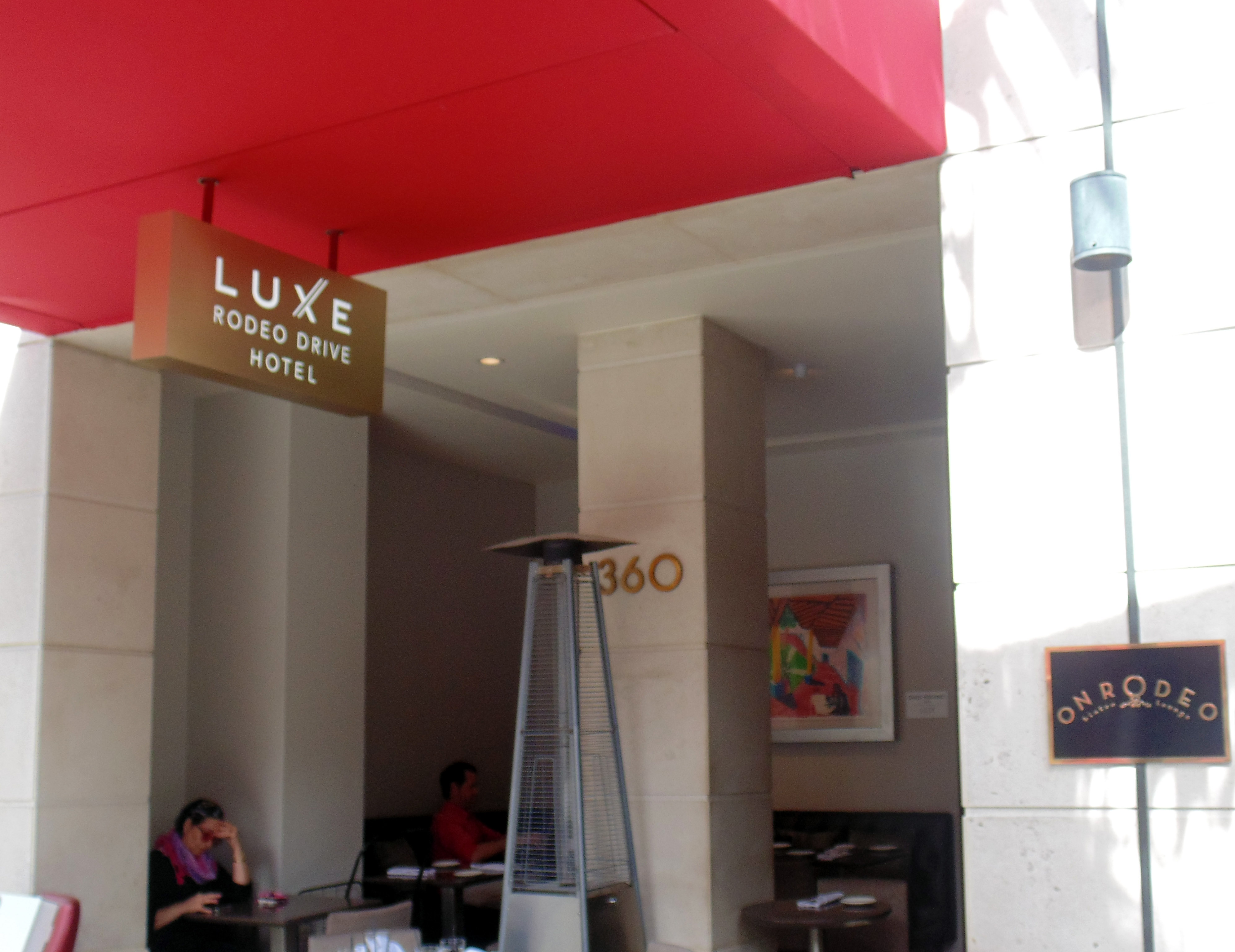 Harkham, Chairman and Founder the Luxe Rodeo Hotel on Rodeo Drive has been a source of pride to Beverly Hills residents and those visiting the City of Beverly Hills for business or pleasure. The beautifully renovated hotel, with exciting interior design brilliance implemented by Vincent Wolf in 88 rooms, suites, lobby and restaurant provided a stunning addition to "the street of dreams."  
This is a classically chic property with a mission to be the best. Through the current management expertise of general manager Marcus Mueller, an award-winning leader at fine hotels in the U.S. and Europe, along with the stellar effort of a dedicated staff the outstanding reputation of Luxe Hotels continues to grow in international travel and corporate circles.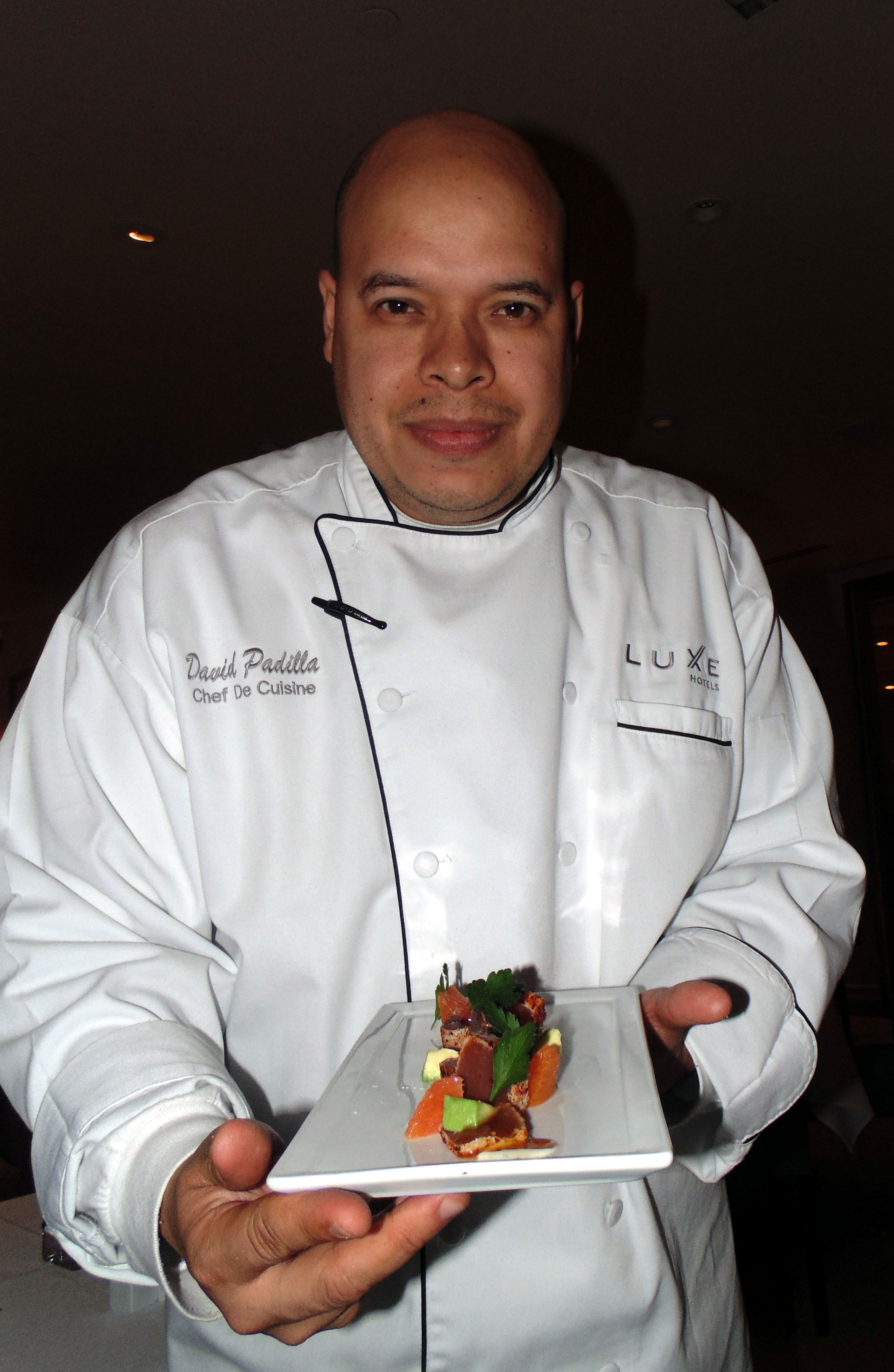 On Rodeo Bistro & Bar has become a popular meeting place for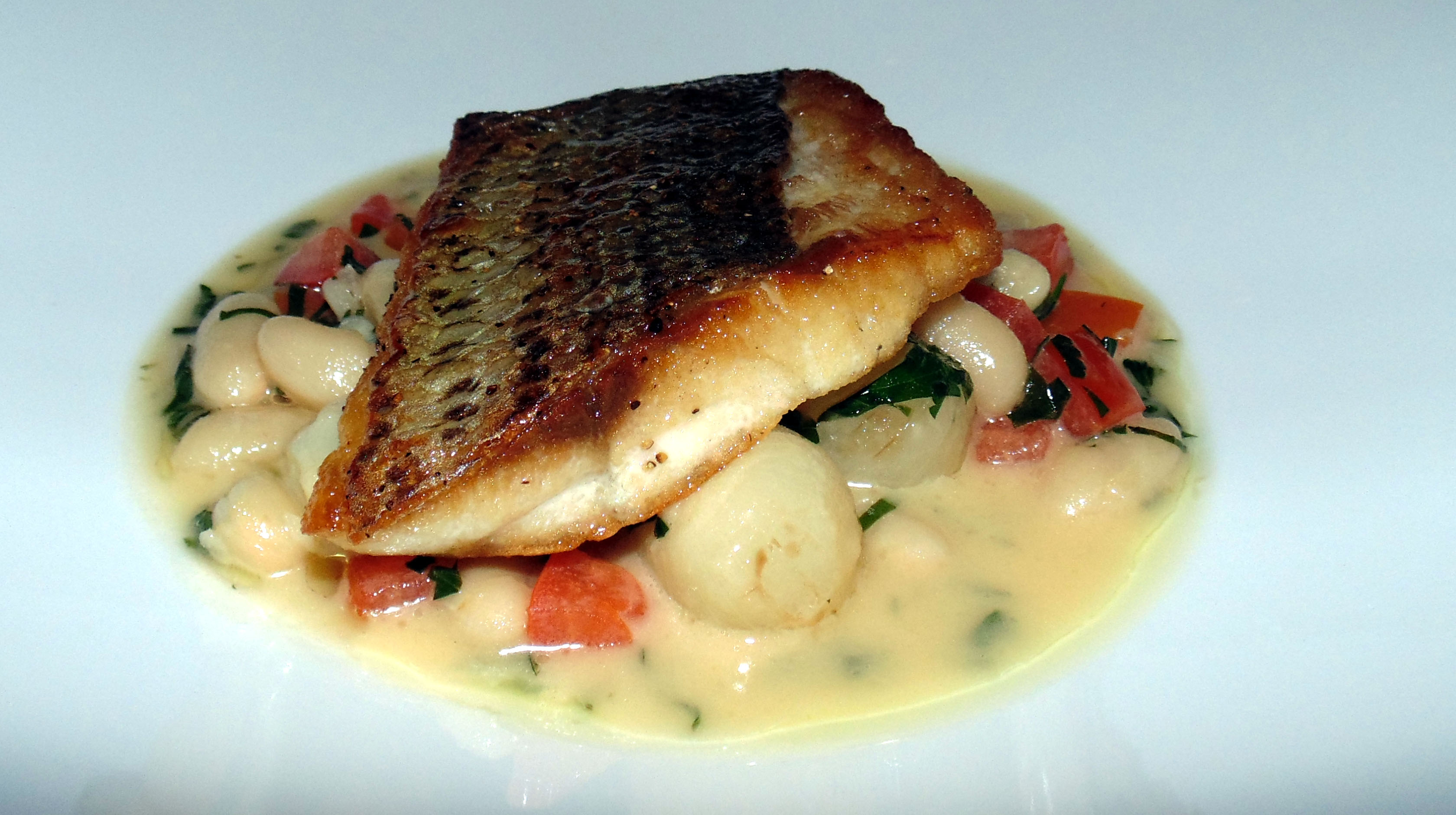 business and social gatherings, where guests enjoy conversation over breakfast, lunch and dinners skillfully prepared by Chef de Cuisine David Padilla and his culinary staff. Guests also select to dine on the street area of the bistro on Rodeo that leads into the hotel. It's an exciting location to watch shoppers perusing Rodeo Drive in search of designer everything, or to be watched by passersby. 
Chef David Padilla has developed a bevy of superb international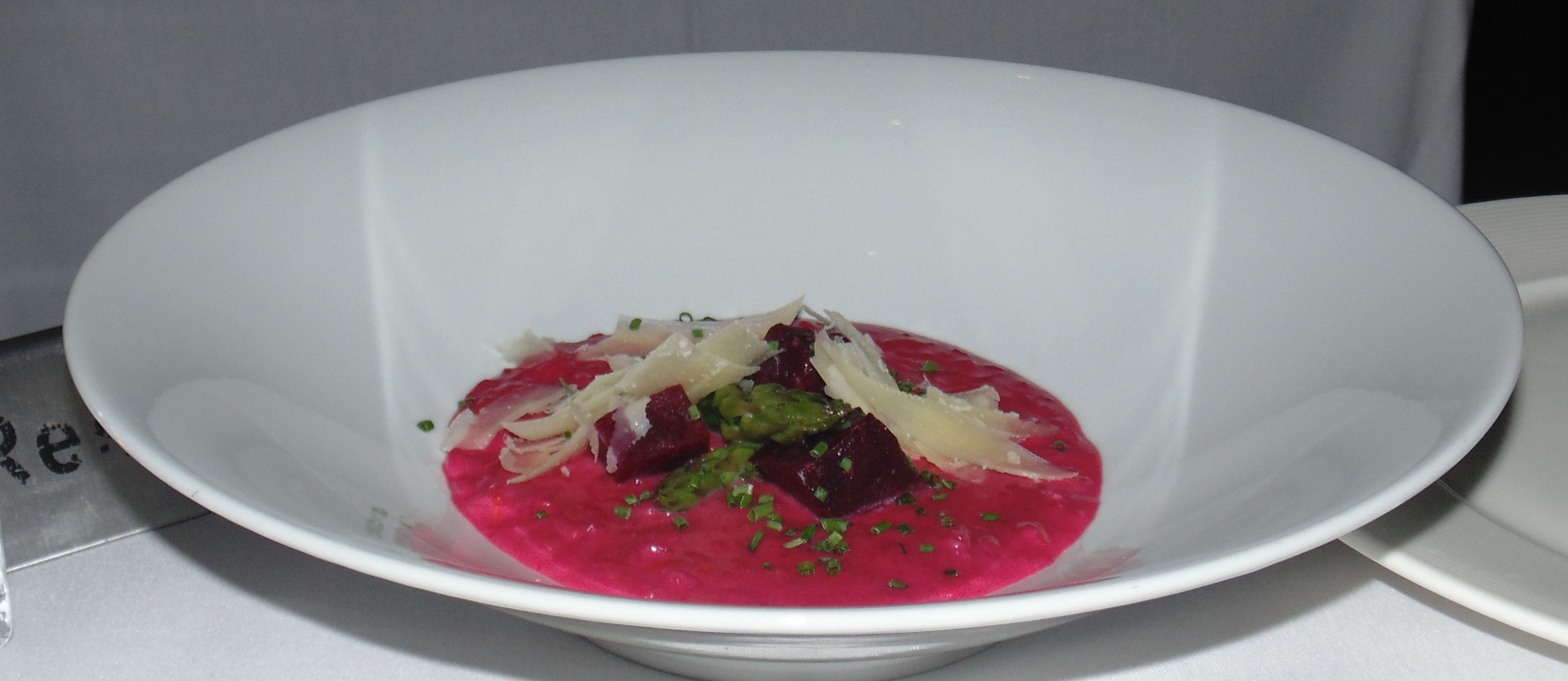 cuisine skills including French, Italian and global creations. He has been with Luxe Rodeo for over three years, and is impressing guests with his excellent skills. His chef history includes work with Fig Restaurant at the Fairmont Hotel in Santa Monica, Sunset Hills Country Club, Hill Crest Country Club, London Hotel Gordon Ramsey and Hotel Angelino. Padilla studied at California State University of Northridge and California School of Culinary Arts in Pasadena, California. 
Dinner at On Rodeo Bistro is a charming relaxed experience in a cozy room lit by candles, where fine food and excellent service bring it all together beautifully. The bar menu offers standard and original favorites, with unique signature cocktails. Their talented mixologist will create your favorite drinks to order if you wish, and the wine list includes sips to savor from around the world or around the corner.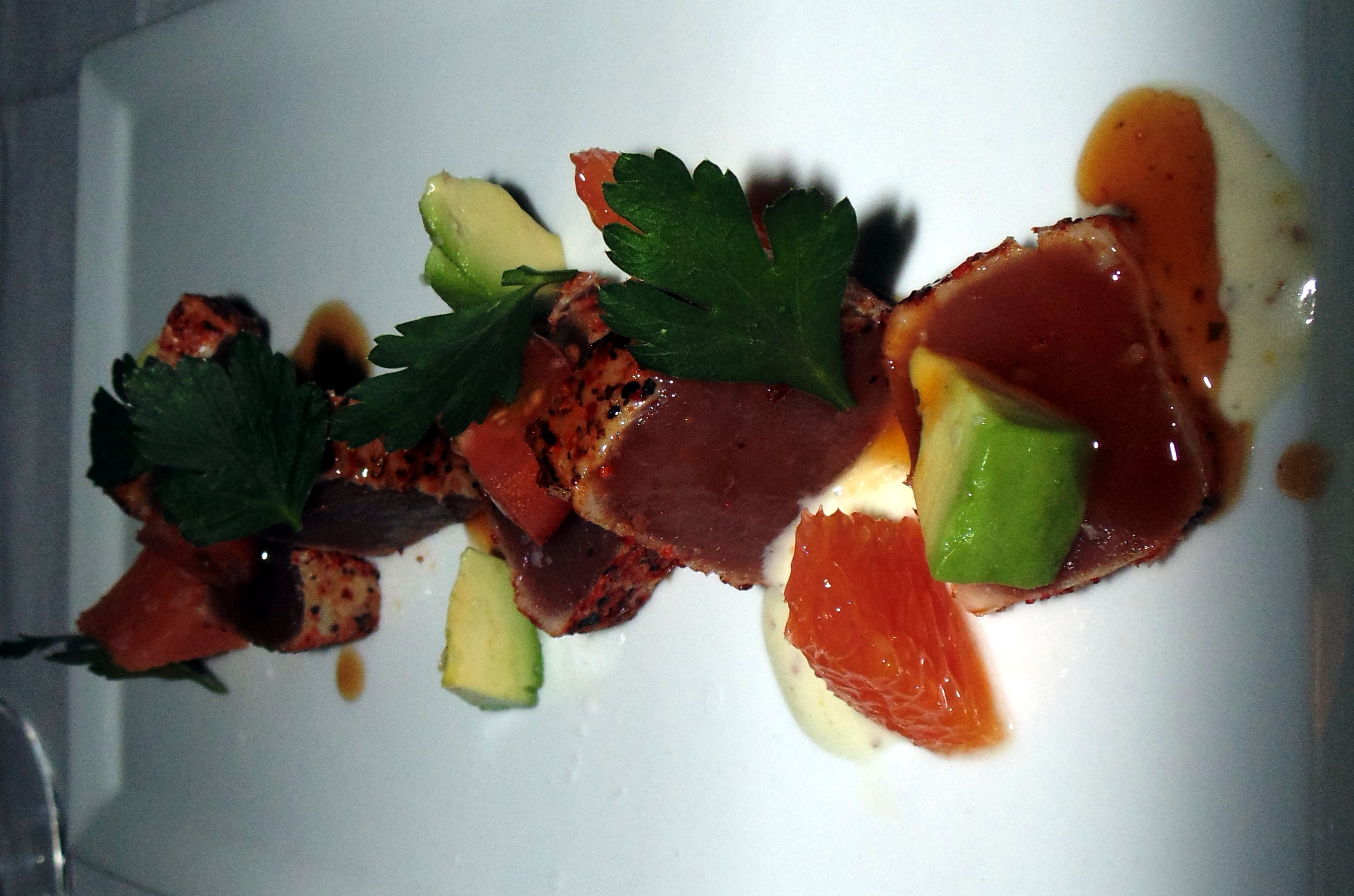 Chef Padilla's dinner menu features tastefully prepared  plates such as cured salmon salad, beet salad, grilled Atlantic salmon, seared sea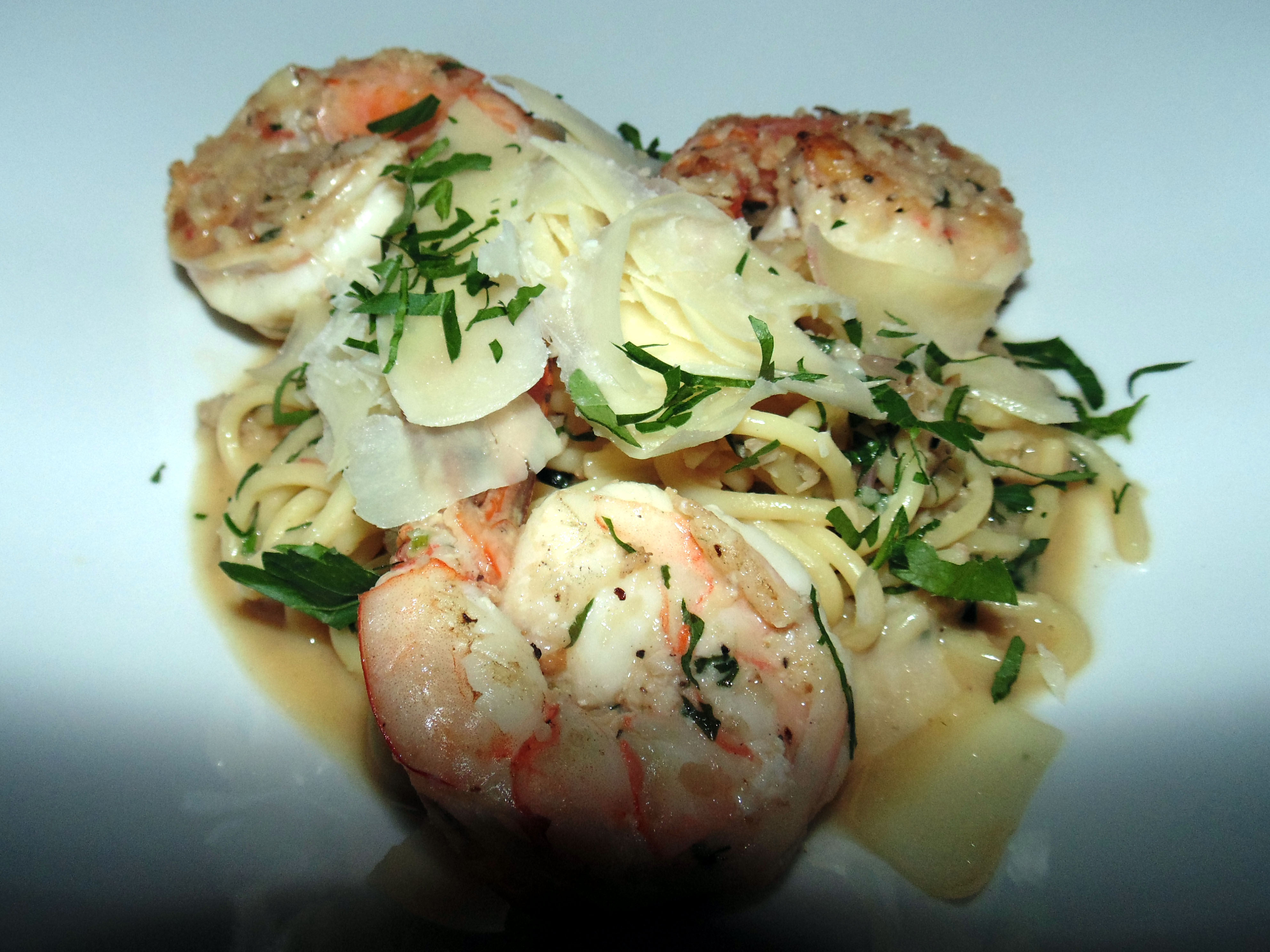 bass, spicy shrimp scampi, beet risotto, New York Steak and more. If you love fresh farm to table dishes you will be delighted with the salad and vegetable specialties prepared by this chef. For lunch try a great burger with truffle fries, a bowl of amazing fire roasted tomato bisque soup, or coffee with a selection of desserts that include cheese cake, sorbet, vanilla bean crème brulet or an original old fashioned banana split.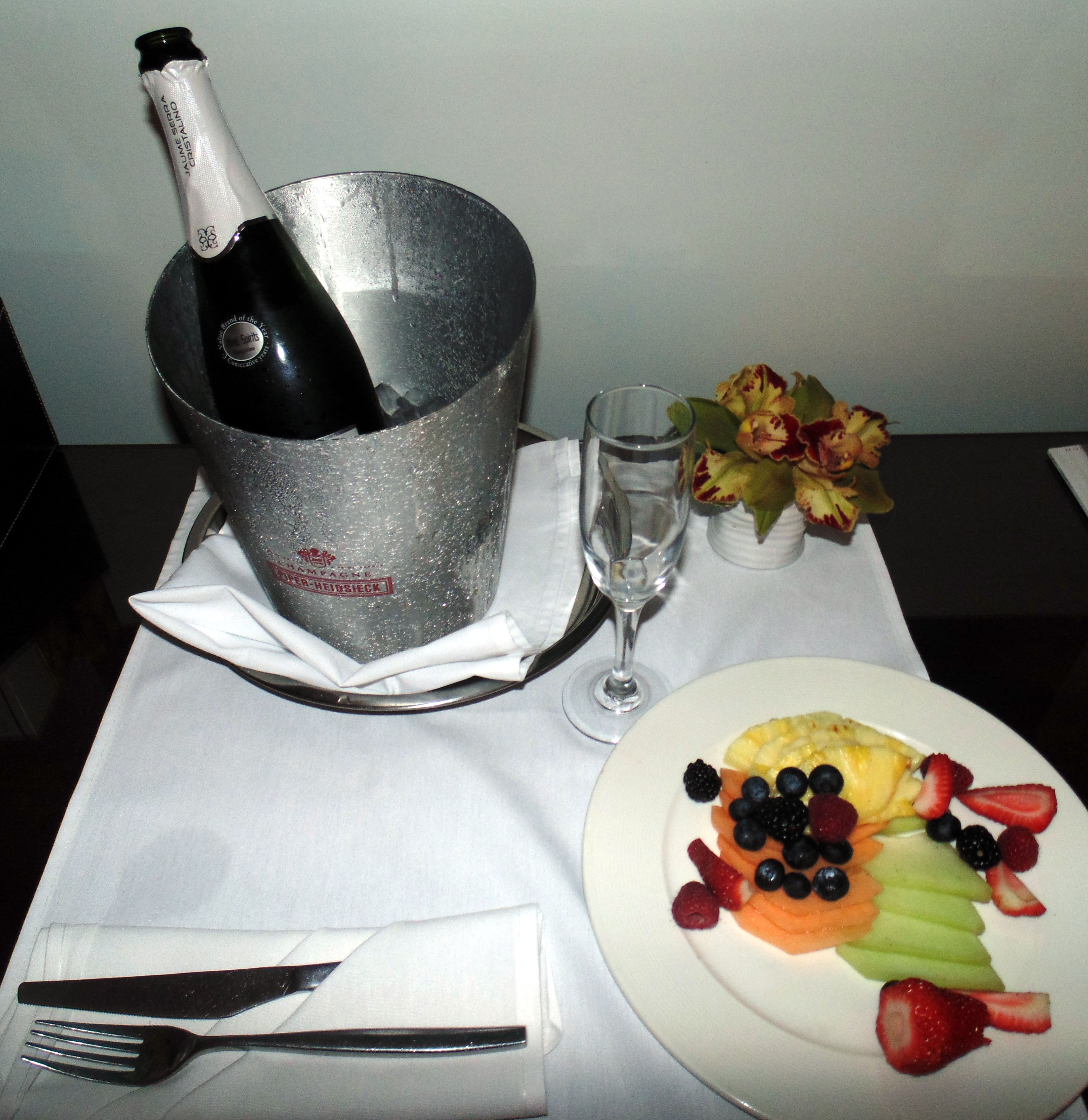 24 hour room service is offered at the Luxe Rodeo, with full menu selection. Breakfast can be continental or a choice of several favorite breakfast combinations with fine coffee, tea and fresh squeezed juice. Breakfast pastries here are a sweet start for any day in Beverly Hills. Seasonal hotel packages provide guest amenities such as a champagne with fruit welcome tray delivered to your room by their thoughtful staff who offer complete privacy or instant attention as it is requested. 
It is comforting to know that despite their status as the only hotel located in the middle of Rodeo Drive activity the Luxe Rodeo remains dedicated to offering guests outstanding service and strives to constantly improve their standards.  Enjoy!
 Luxe Rodeo Hotel
360 N. Rodeo Drive
Beverly Hills, CA
(310) 273-0300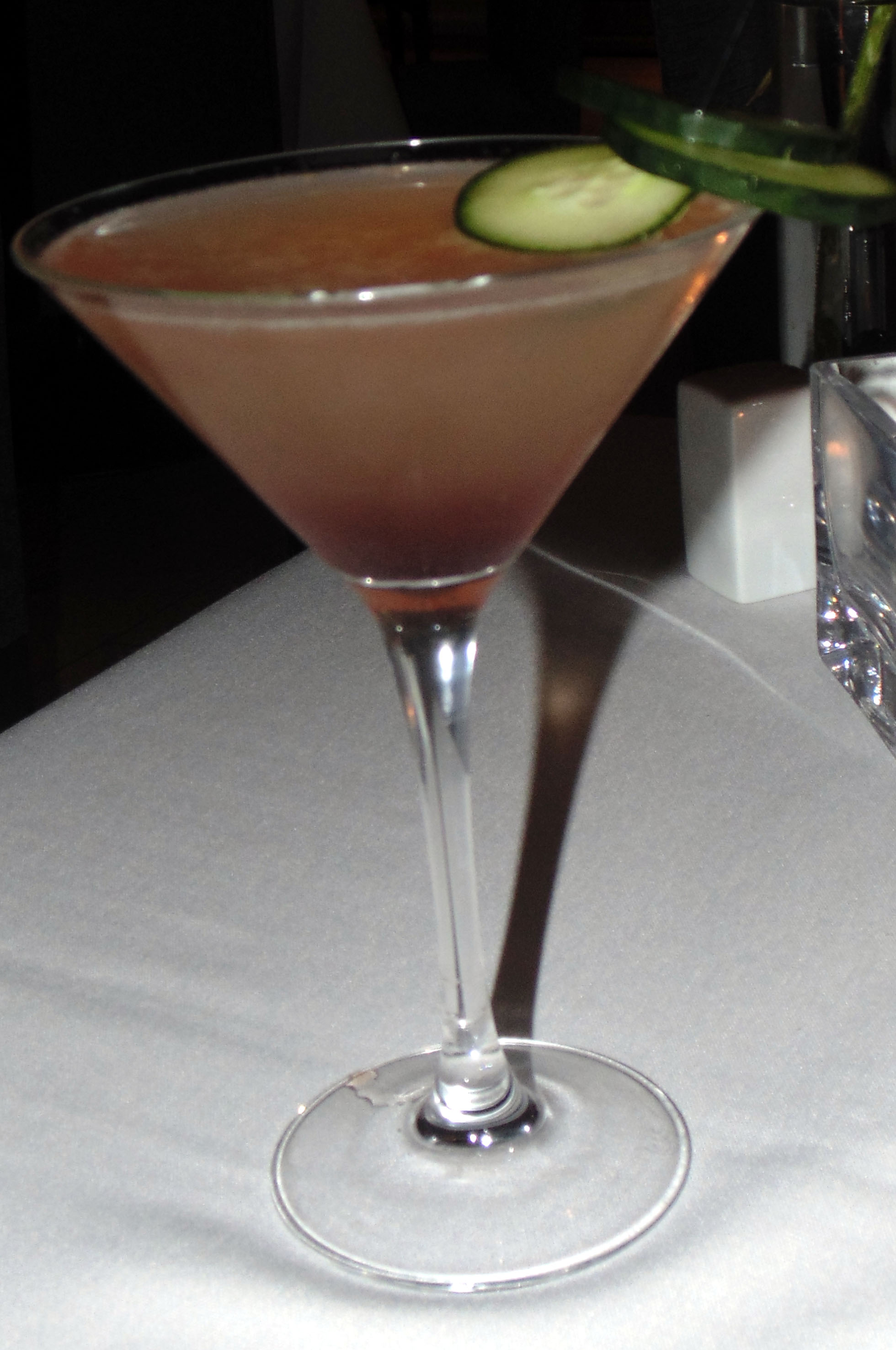 Luxe Rodeo Hotel
On Rodeo Bistro &Bar Cucumber Fizz Cocktail 
Recipe:
1 ¼ oz House Cucumber infused vodka
½ oz St. Germain
1oz. Fresh made sweet & sour
½ oz Chambord
___________________________________________________________________
EASTER BRUNCH AT HOTEL HASSLER ROMA'S MICHELIN-STARRED IMAGO
Rome is perhaps the ideal destination to celebrate Easter, with the Pope's annual Mass at St. Peter's Basilica and outdoor celebrations attracting tens of thousands of pilgrims from around the world. For the occasion, 
Hotel Hassler Roma
 has prepared a traditional Easter Brunch on Sunday, April 20 at Imàgo, the panoramic Michelin-starred restaurant on the hotel's sixth floor.  
The brunch menu consists of traditional Italian Easter dishes, created by Chef Francesco Apreda, including a prepared-to-order pasta menu served tableside, as well as a buffet featuring delicacies such as 
Savory Pies
, 
Roasted Goat with Potatoes
, 
Ravioli with Pecorino Cheese and Fava Beans
, 
Roman-style Artichokes, 
and
 Spring Onions and Guanciale, 
as well as a selection of fine Italian cold cuts and cheeses
. 
The holiday brunch will wrap up with a spectacular dessert buffet, including homemade 
Colomba Cake 
(traditional leavened cake) and a ricotta-based
Pastiera Napoletana,
 all made by the Hassler's pastry chef!
Easter Brunch will be served from 12:30pm to 3pm on Sunday, April 20, and is priced at 
€
110 (approx. US$150) per adult and 
€
55 (approx. US$75) for children up to 12 years old (VAT charges included, beverages excluded).
ABOUT IMÀGO:
With arguably the best panoramic view of the Eternal City, the Hotel Hassler Roma's rooftop restaurant Imàgo underwent a multi-million dollar redesign (the first since the original Rooftop Restaurant opened more than 50 years ago) in December 2006, and was awarded its first Michelin star in November 2008. Headed by Chef Francesco Apreda, whose international training includes five years both in Japan and London, Imàgo's cuisine is an artful combination of traditional Italian ingredients and flavors with creative and innovative preparations. The décor follows suit, blending modern and classic styles with pale grays and deep reds and custom-designed mirror tables that mesh beautifully with traditional touches of white marble flooring and antique-wood inlay. Menus vary according to season, and Chef Apreda's inspiration.
ABOUT THE HOTEL HASSLER ROMA:
Set atop the Spanish Steps and featuring a panoramic view of the entire city, the Hotel Hassler Roma is owned by President and Managing Director Roberto E. Wirth, fifth generation of a famous Swiss hotelier dynasty. For more than a century, Hotel Hassler Roma continues its legacy as Rome's five-star lodging of choice for the world's elite and discerning travelers. Each of the 96 rooms, 14 of which are suites, is individually designed with an elegant combination of classic and contemporary touches. Highlights include the Michelin-starred panoramic restaurant Imàgo, the Salone Eva and Palm Court restaurant and the Hassler Bar, as well as the neighboring, Hassler-owned Il Palazzetto: a hotel, wine bar and special event space. (www.ilpalazzettoroma.com).
---