CHEF/HOTEL PROFILE   .   .   .

Viceroy Palm Jumeirah Dubai
Exciting Viceroy property a jewel in a spectacular destination to ignite the imagination, where visitors are sharing inspiring moments and creating their own epic stories, Viceroy Dubai Palm Jumeirah perfectly blends incredible, contemporary architectural design with unique, intuitive service to deliver lasting, memorable experiences.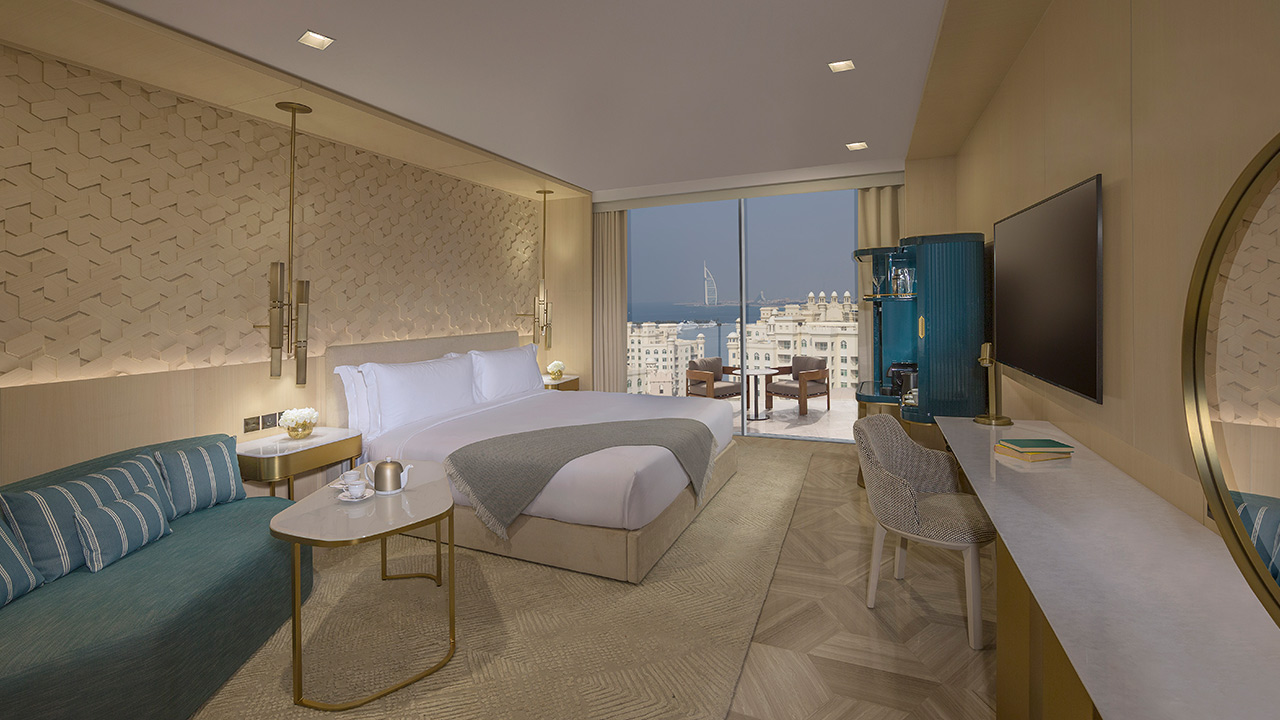 The hotel has 477 spacious guest rooms and suites, spread across 16 floors, decorated in a simple yet elegant style with stylized touches at every turn and breath-taking views of the Arabian Gulf. All suites come with complimentary private transfers and a bubbly breakfast every-day in Quattro Passi. The impressive new resort has an array of stunning facilities, including outstanding dining venues hosted by world-class chefs and a modern spa.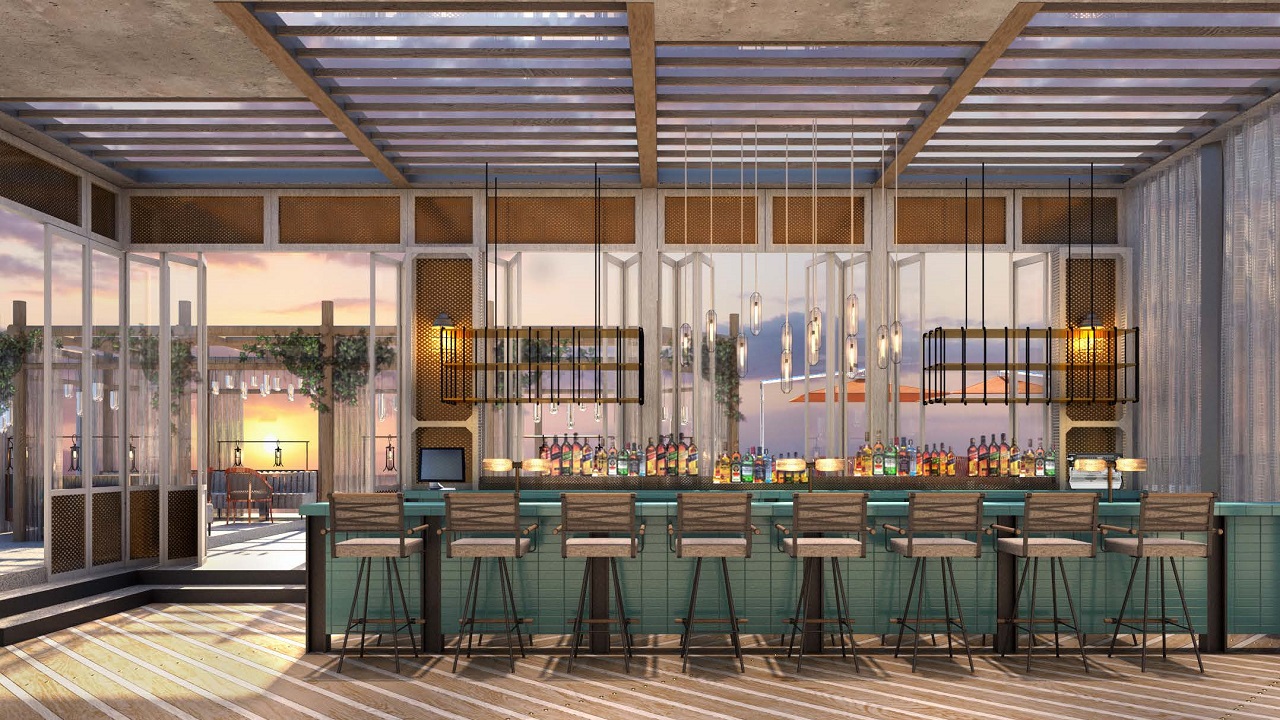 Guests experience entertaining dining at its best. The selection of dining and lounge venues offers a variety of cuisines from around the world. Dine on simple home-cooked Italian fare, fresh snacks and healthy smoothies, exotic Far Eastern specialties, or timeless international classic dishes with flavorful twists. Savor the night under an endless sky at The 'Rooftop Bar', the resort's most dramatic outdoor evening venue. The bar sparkles with activity and a mellow atmosphere, located on the rooftop it is a retreat featuring a second-story lounge where guests can kick back and be in awe of the sweeping skyline and marina views under the stars.
Relaxed seating and candlelight create a warm, intimate backdrop for craft cocktails and late night bites. A DJ plays music throughout the night. The amazing panoramic views across the waters of the Arabian Gulf to the Dubai skyline are featured in lounges and bars, which are considered among Dubai's most sophisticated and stylish social destinations.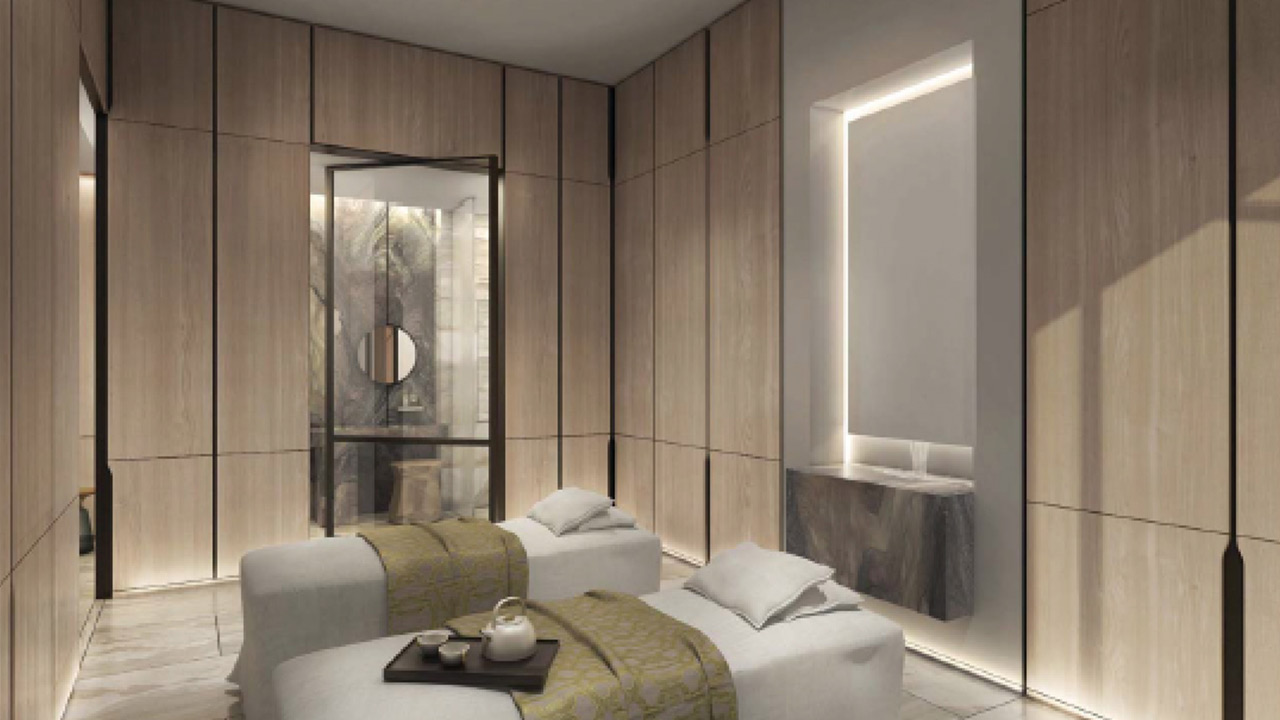 An extraordinary landmark on the trunk of the iconic Palm Jumeirah, Viceroy Dubai Palm Jumeirah is strategically located for convenient access to Dubai's business districts, as well as the city's many exciting tourist and entertainment attractions. The resort is also easily accessible from Dubai International Airport (DXB) and Al Maktoum International Airport (DWC), which are both just 30 minutes drive away. With everything guests could wish for within easy reach, Viceroy Dubai Palm Jumeirah is the ideal destination business and leisure.  
No. 1 Palm Jumeirah
Dubai, United Arab Emirates

T: +971 4 455 9999
F: +971 4 455 9998

Reservations:
+971 4 455 9988
____________________________________________________________________
HASSLER ROMA ANNOUNCES NEW PACKAGE AND TASTING MENU TO CELEBRATE THE 10TH ANNIVERSARY OF ITS ROOFTOP RESTAURANT
| | |
| --- | --- |
| | |
| | Owner and General Manager Roberto E. Wirth (left) and Executive Chef Francesco Apreda (right) |
The 
Hassler Roma
's celebrated rooftop restaurant,
Imàgo
, is ringing in its 10th anniversary this year with a redesign, a special anniversary tasting menu and a three-night package. In the 1950s and 1960s, 
Imàgo
 was known as the Roof Garden Restaurant, which was the first-ever rooftop panoramic restaurant to open in a classic 'grand hotel' in Rome. As the first restaurant built on the top floor of a hotel, it soon gained enormous prestige around the world and was frequented by the likes of Grace Kelly, Audrey Hepburn, Presidents John F. Kennedy and Richard Nixon, Igor Stravinsky and Federico Fellini. Today, 
Imàgo
reinterprets regional Italian cuisine under the guidance of Executive Chef Francesco Apreda and offers stunning views of Rome.   

To celebrate its 10th year,
Imàgo
recently unveiled a redesign after a one-month closure, overseen by
Owner and General Manager
Roberto E. Wirth as well as Astrid Schiller Wirth, along with Executive Chef Francesco Apreda in collaboration with architect Andrea Marini.
The restyled restaurant features updated furnishings, a new lighting system to better highlight the food's presentation, and an open-style wine cellar.
 As Imàgo 
is a fixture in the Eternal City, a place where both locals and international guests go to enjoy the Michelin-starred cuisine, these new developments ensure the restaurant's top position in the Rome dining scene.

For this occasion, the

Hassler has also introduced a new "10 Years of
Imàgo"
accommodation package, including the following:
Three nights in a Double Deluxe room (upgrade to Double Grand Deluxe room upon availability), including daily buffet breakfast

Special anniversary tasting menu for two at Imàgo on the second night of the stay

Sensory massage for two people at the Amorvero SPA
| | |
| --- | --- |
| | |
| | Black Cod & Purple Vegetables  |
Furthermore, Chef Apreda has created a special menu featuring ten of the restaurant's best signature dishes that have greatly evolved over the past decade and have been favorites of both the guests and chef alike. This tasting menu, featuring these ten reinvented dishes, includes: Foie Gras and Scones (2015); Breaded Sea Scallops, Shiitake Mushrooms and Black Truffle (2007); Octopus, Seaweed and Roots (2016); Parmesan Cappellotti Pasta "Double Umami" (2010), Risotto with "Cacio" Cheese, Pepper and Sesame (2012); Capellini with Garlic, Olive Oil, Chili Pepper and Smoked Eel (2008); Black Cod & Purple Vegetables (2009); Tandoori-Style Duck (2014);
Neapolitan Sfogliatella "Samosa" (2011);
and
Sweet Buffalo Mozzarella
(2013). The menu is priced at

€160

(approx. $173) per person.
ABOUT HOTEL HASSLER ROMA:
Set atop the Spanish Steps and featuring a panoramic view of the entire city, Hotel Hassler Roma is owned by President and General Manager Roberto E. Wirth, fifth generation of a famous Swiss hotelier dynasty. For more than a century, Hotel Hassler Roma has continued its legacy as Rome's five-star lodging of choice for the world's elite and discerning travelers. Each of the 93 rooms, 13 of which are suites, is individually designed with an elegant combination of classic and contemporary touches. Highlights include the Michelin-starred panoramic restaurant, Imàgo, the Salone Eva and Palm Court restaurant and the Hassler Bar, as well as the neighboring, Hassler-owned Il Palazzetto, a hotel, wine bar and special event space.
---