CHEF/HOTEL PROFILE  .   .   .
NEW YORK FLARE & WEST COAST FRESH
Gourmet Gala Dinner to Benefit Arthritis Foundation Central Coast an Inspiring Family Feast
by Bonnie Carroll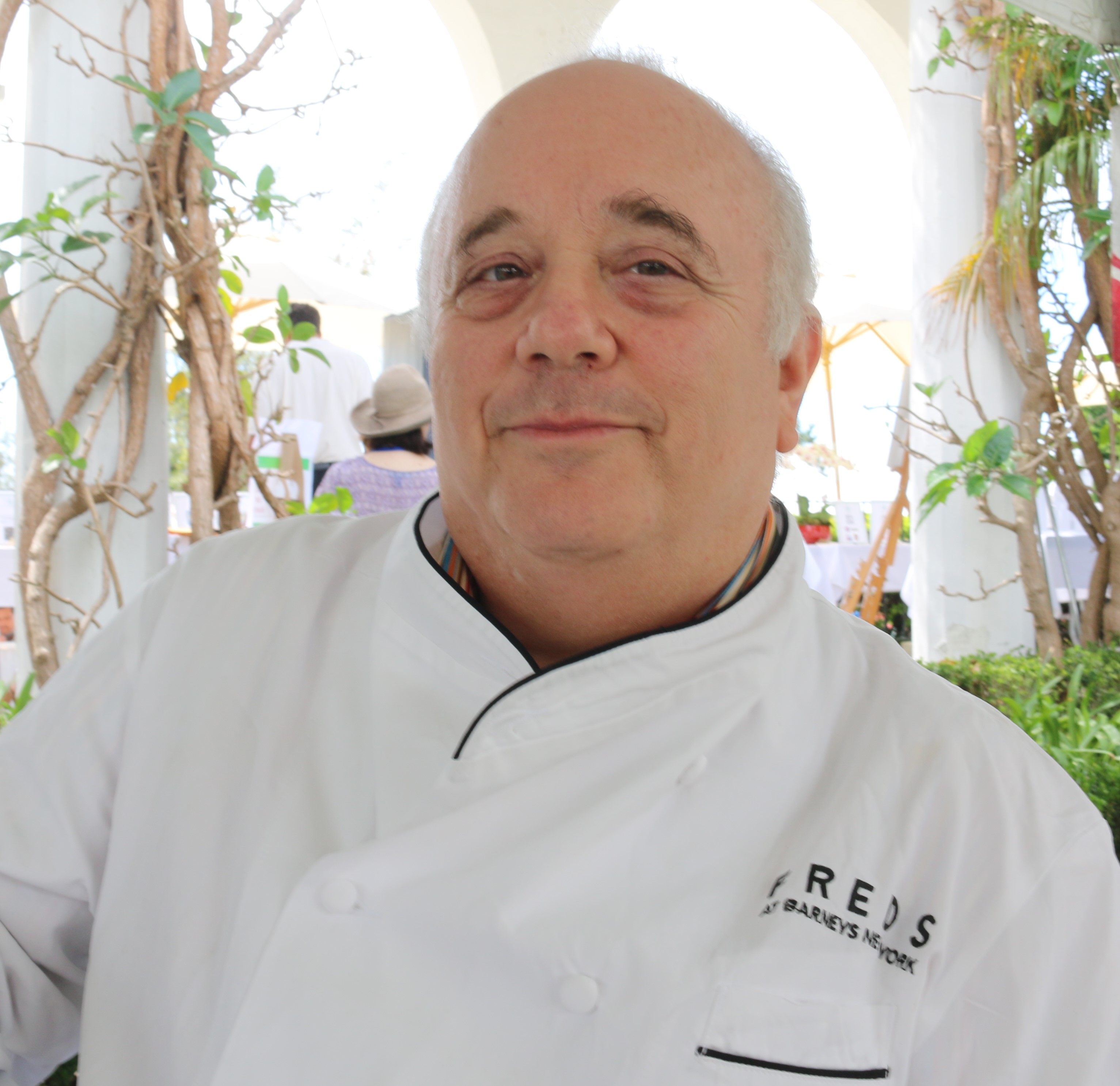 Honary Guest Chef Mark Strausman, FREDS Barneys New York
Taste of the Town Connoisseurs' Circle Gala Dinner was held at Bacara Resort & Spa. The evening featured a VIP tasting event with a select group of ten Taste of the Town wine, beer & spirits partners along with appetizers; a 3-course gourmet dinner on the outdoor terrace prepared by 2017 Honorary Guest Chef Mark Strausman from Freds at Barneys New York, was perfectly paired with wines from 2017 Honorary Vintner Doug Margerum & Margerum Wine Company; all accompanied by a Live & Silent Auction followed by dancing to tunes from DJ Darla Bea.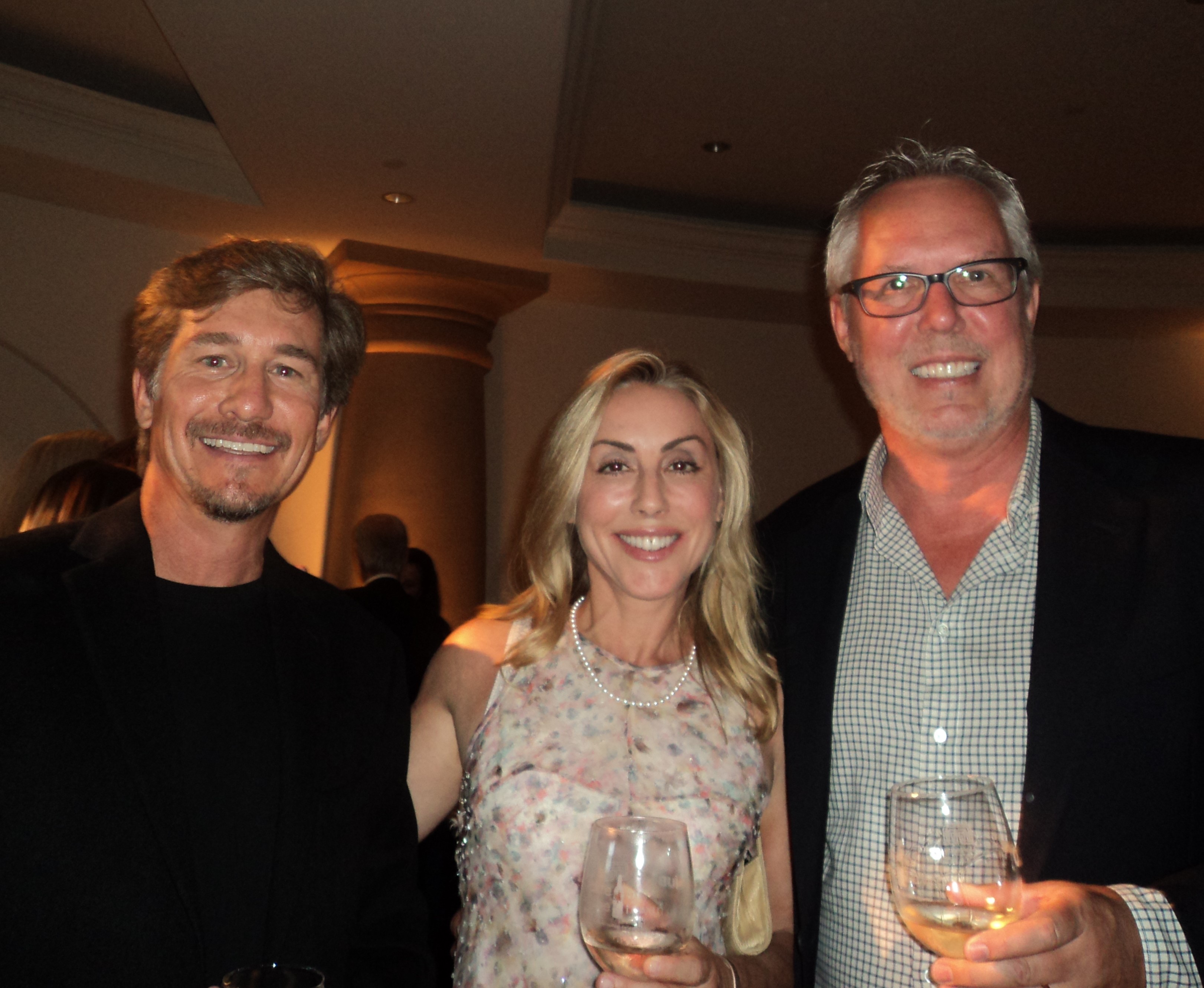 Jerry Jordano, Partner Central Coast Home Health (Partners Brian Pritt & Luis Samiento unable to attend) with Marni & Doug Margerum, Margerum Wine Company

Taste of the Town sponsors included official Automotive Partner, BMW Santa Barbara, along with American Riviera Bank, Montecito Bank & Trust, HUB International Insurance Services, Inc., Central Coast Home Health, Inc., Terry Ryken COMPASS, Caliber Home Loans, DASH, SB Independent, AA Expressive, Jill & Co. Events, You're the Star Video, BlueStar Parking and The Berry Man, Inc.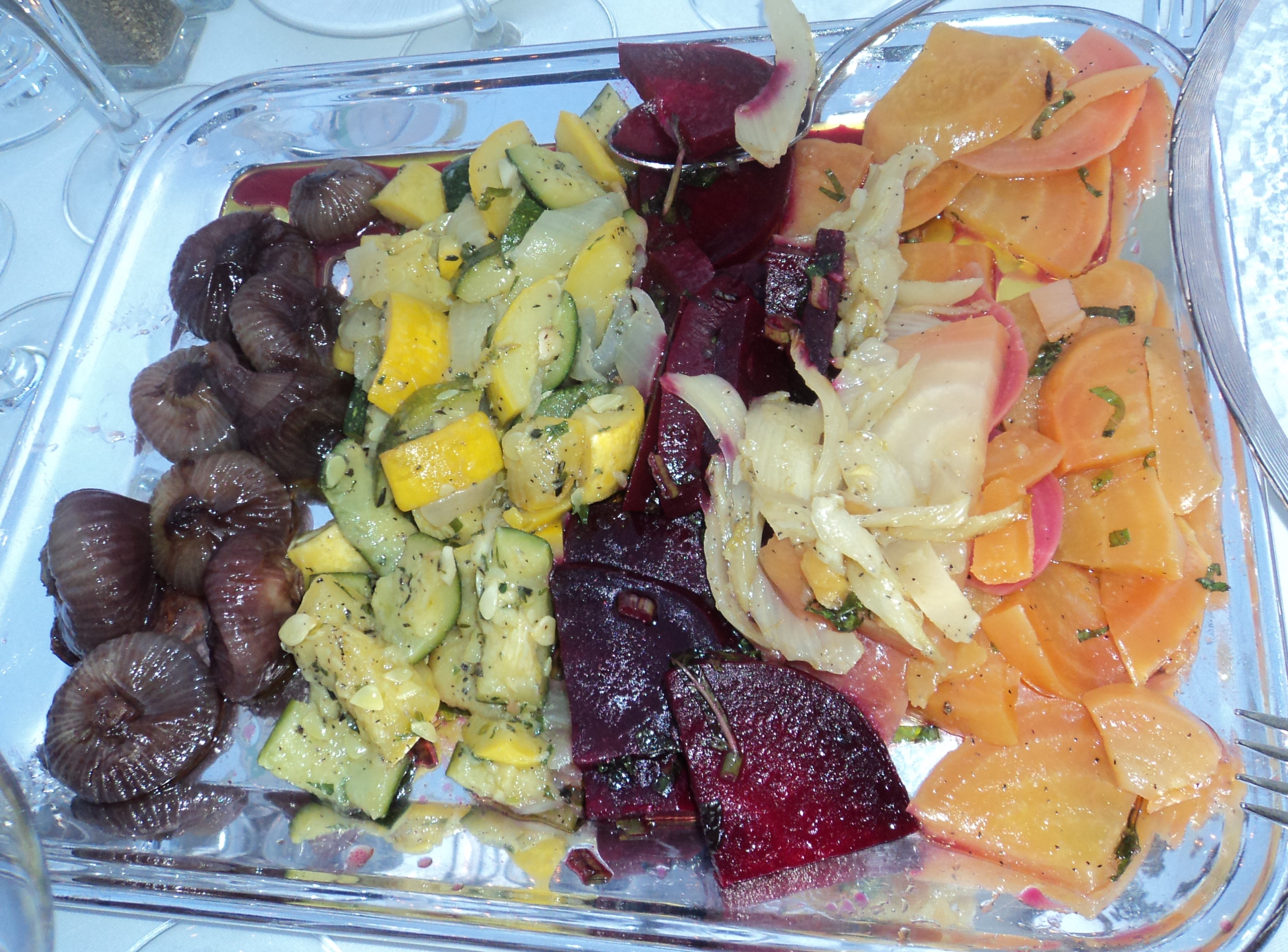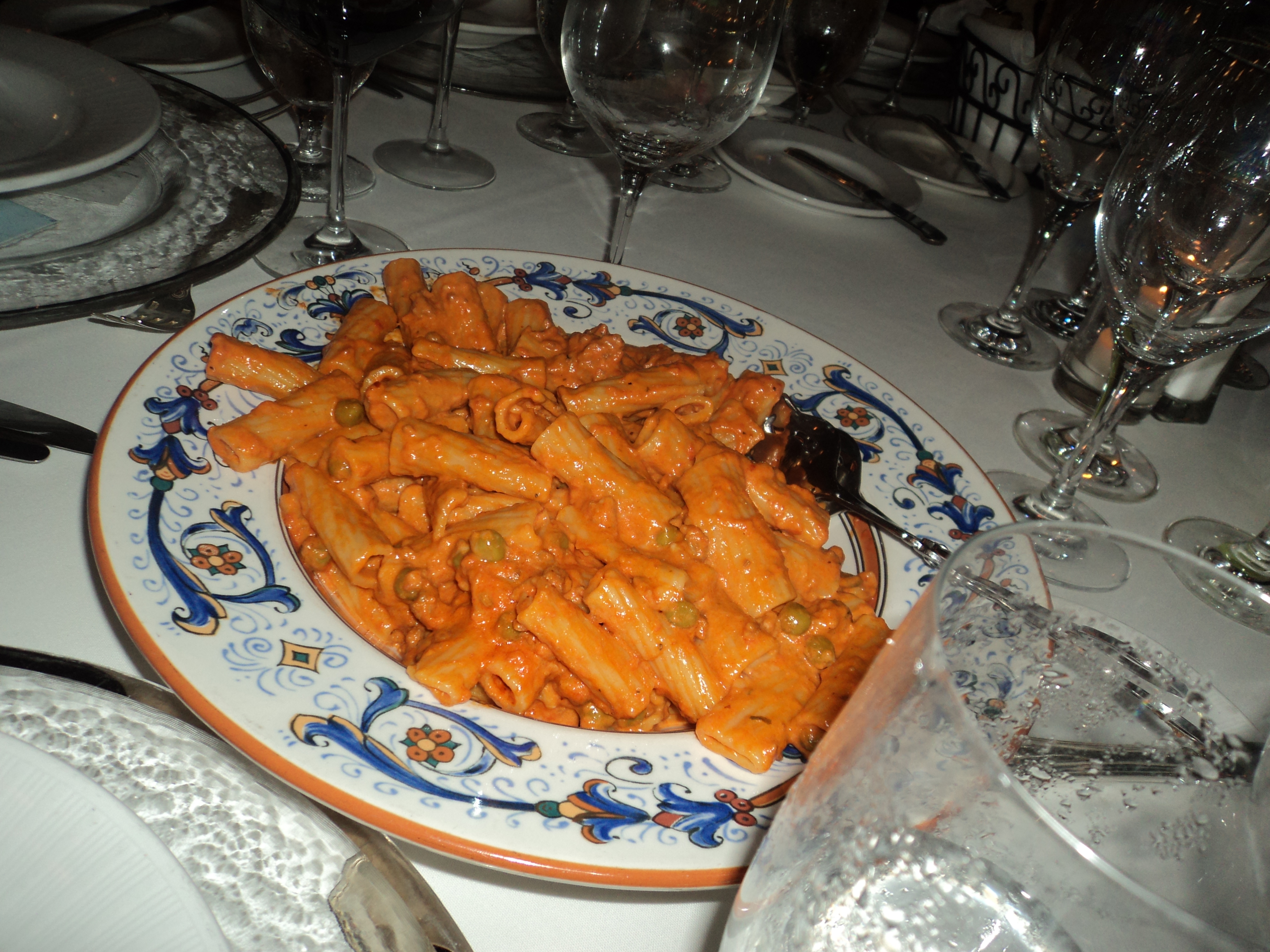 Best of Fresh Local Produce & Italian Pasta with Artisan Sausage
The dinner menu included a fabulous Antipasto salad of Cipolini Onions, Panzanella, Eggplant, alla Parmigiano, Rigatoni with Buttera and Artisan Sausage, Whole roasted head of cauliflour, oven braised fennel, zuchini paired with 2016 Margerum M5 "White.The Rigatoni was paired with 2014 Margerum M5 Reserve Red. Sliced Rib Eye and whole ribs with Lyons potatoes and summer greens were paired with 2014 Margerum Uber Syrah. The dessert was a simple but divine pear & Italian percorino cheese with honey plate paired with 2013 Margerum Late Harvest SavignonBlanc. Chef Strausman came out and made an appearance to thank everyone for their kind words, and was so charming. When New York chefs are talented and cute it is almost more than anyone can handle. Everyone appreciated so much his coming to Santa Barbara to support the Arthritis Foundation Central Coast.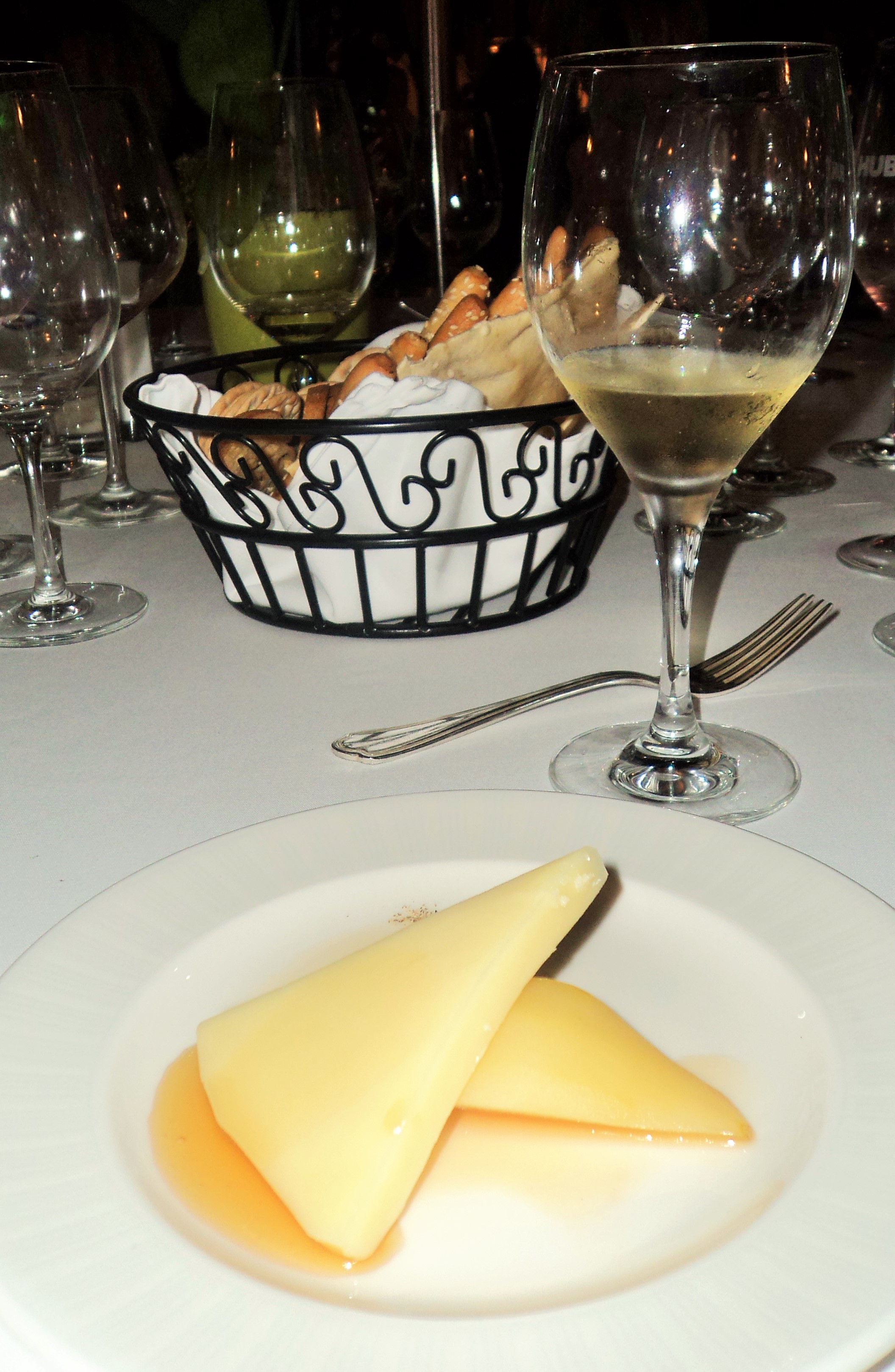 Sweet Ending of Italian Percorino with Seasonal Pears & Honey
"I will be back in California soon to do a book tour for my latest cookbook Freds at Barneys New York Cookbook and look forward to returning to Santa Barbara" said the chef. For book signing schedule visit: www.markstrausman.com.
---