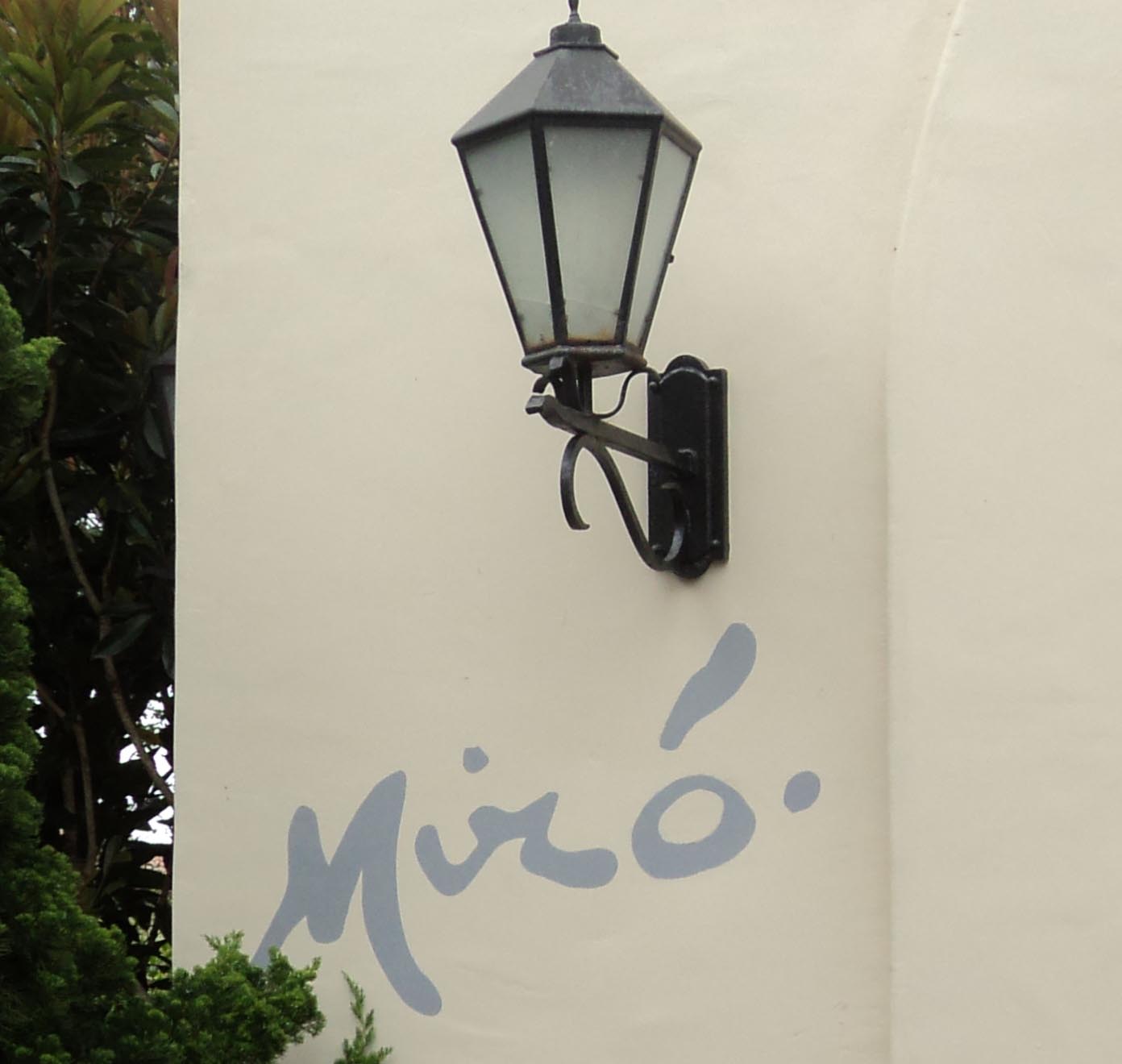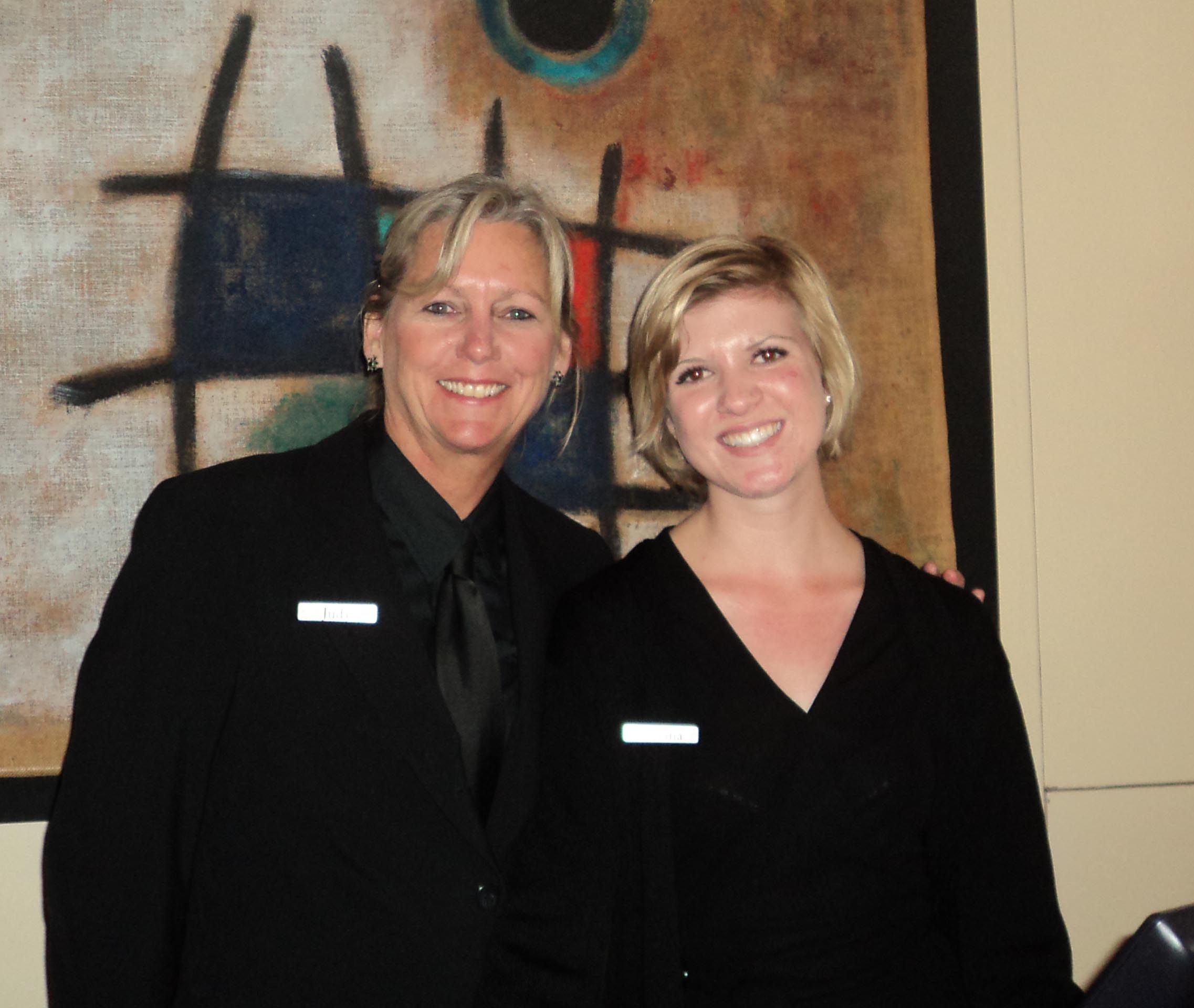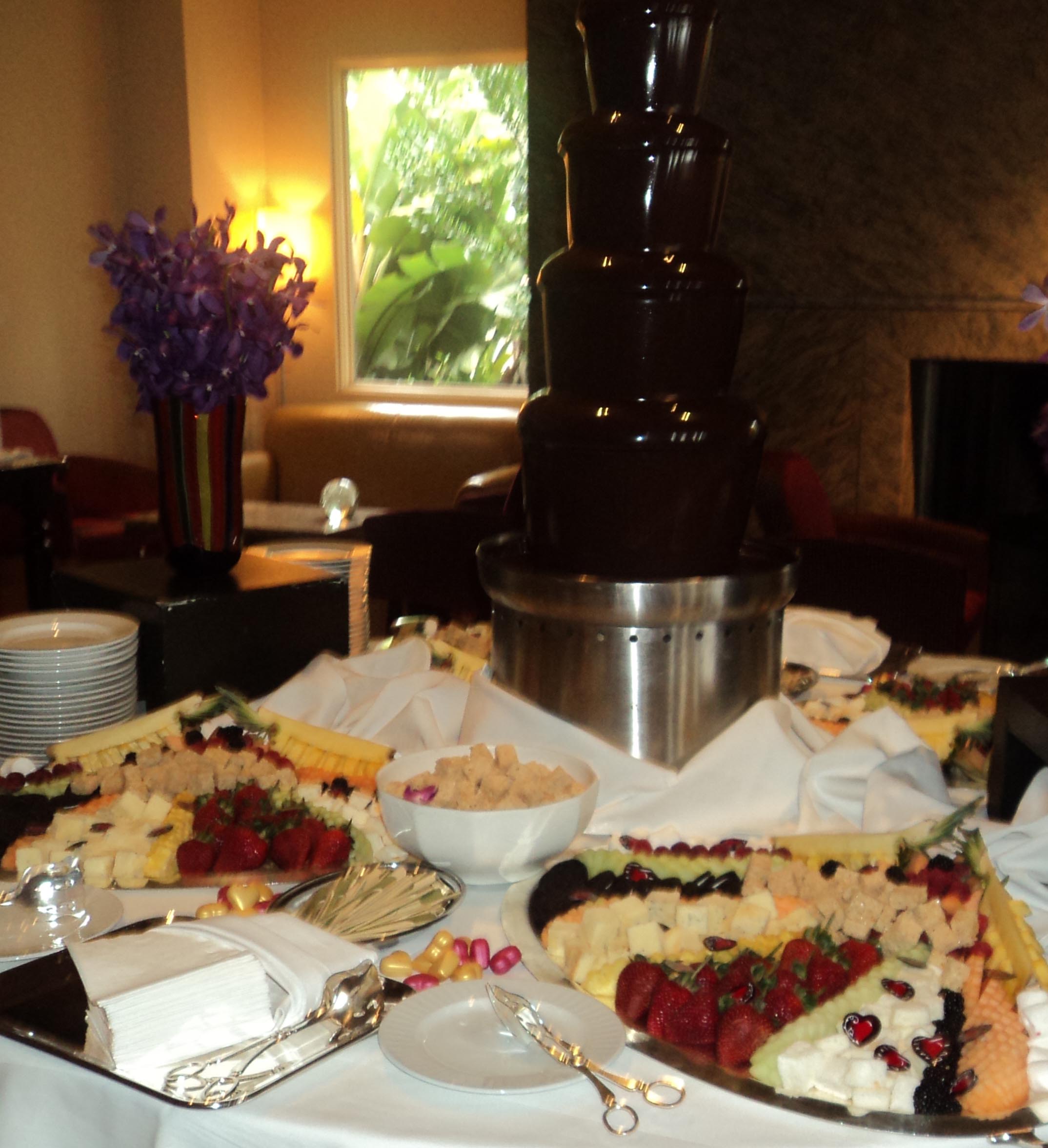 LA DOLCE VITA AT BACARA RESORT & SPA
by Bonnie Carroll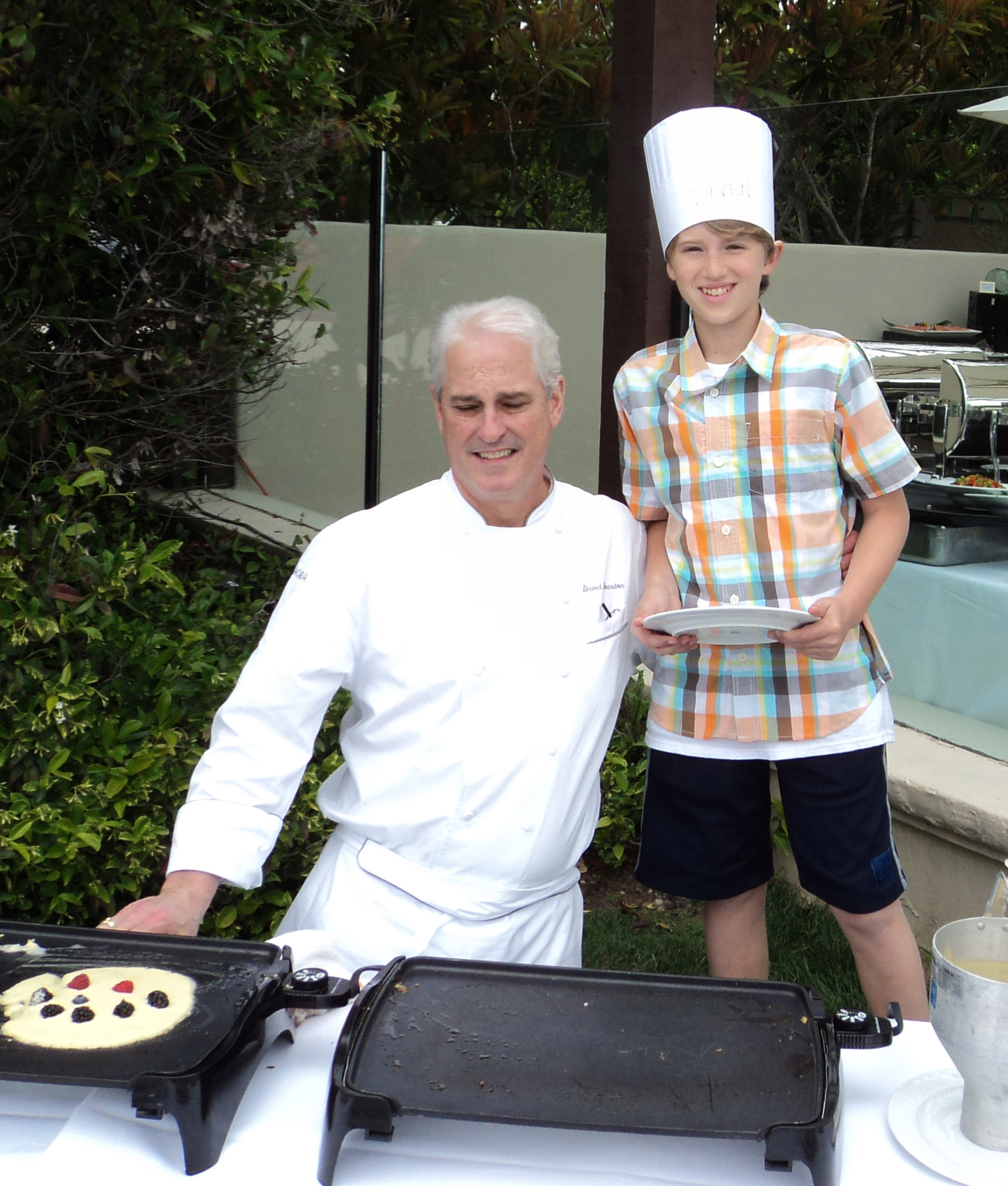 Mother's Day Brunch was not only a delight for all the mothers who attended to enjoy the picture perfect spread of delicious appetizers, entrees and desserts at Miro Restaurant on the ocean bluff of Bacara Resort & Spa, but For the kids in attendance it was a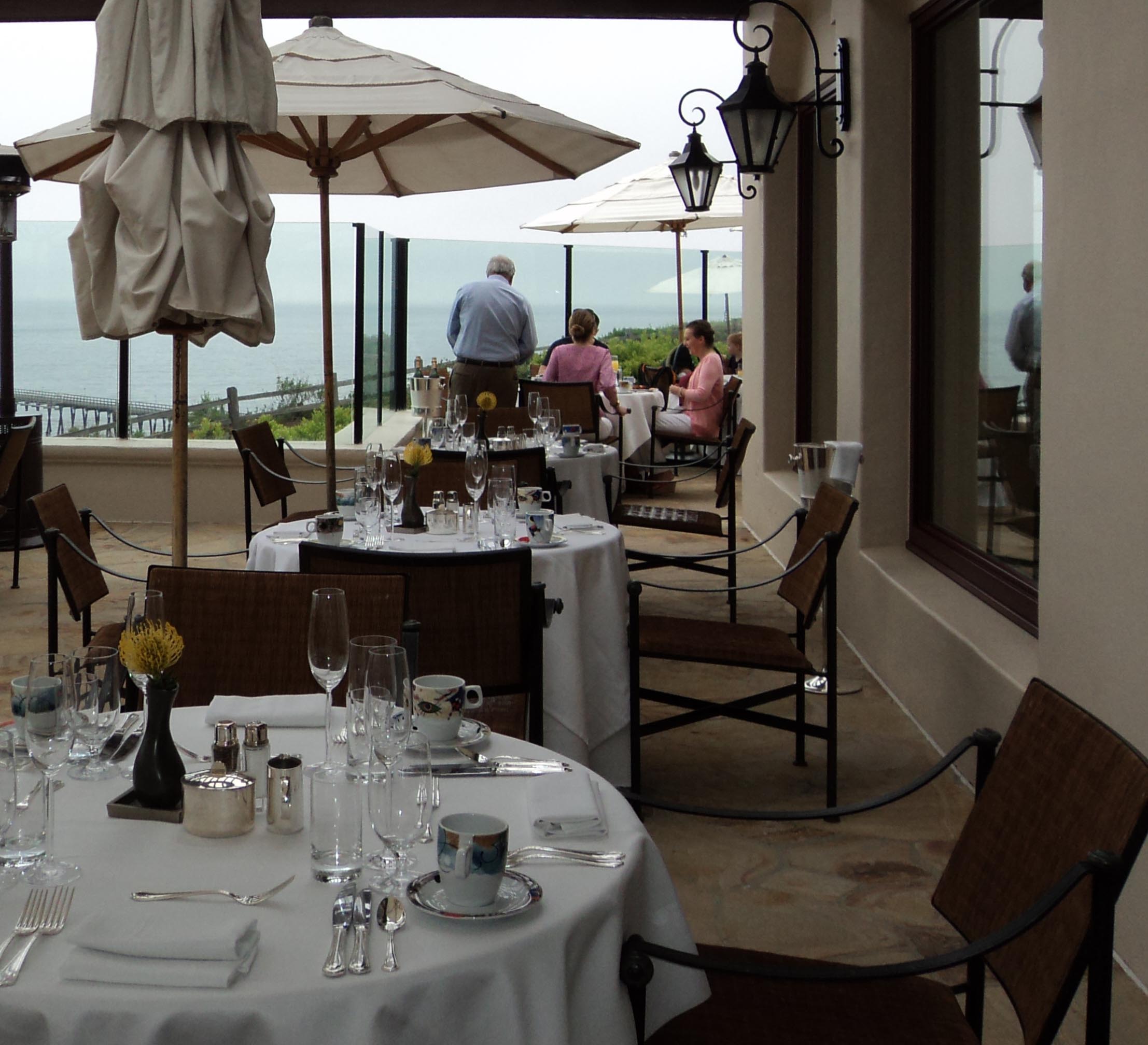 culinary adventure to be shared with Master Chef David Reardon. Chef Reardon personally presented each child with a toque inscribed with their name, and provided them with first hand experience in making perfect pancakes. Devin Hills, who was attending the brunch with his parents, said he enjoyed preparing his own breakfast and he thought the brunch was really fun.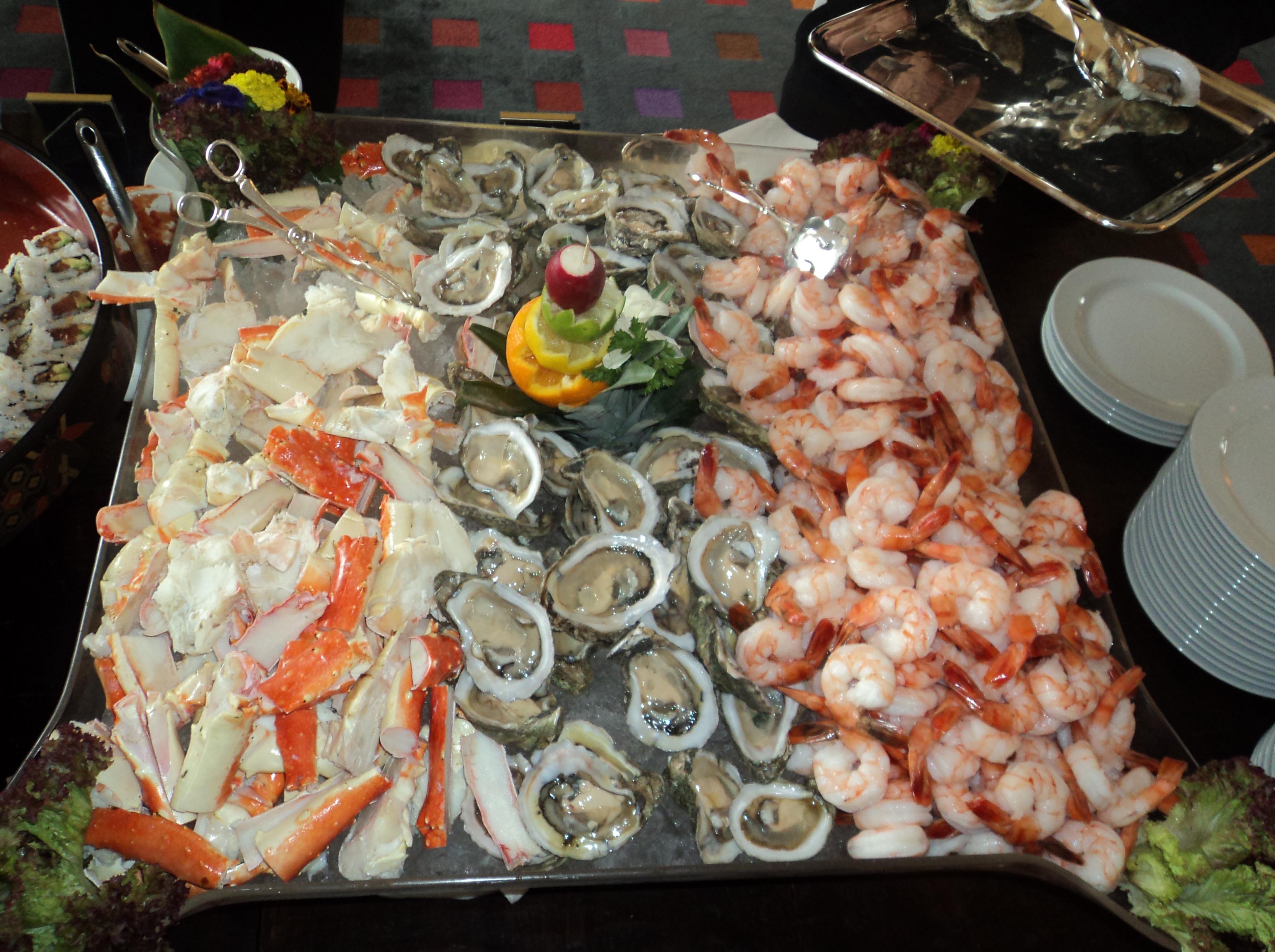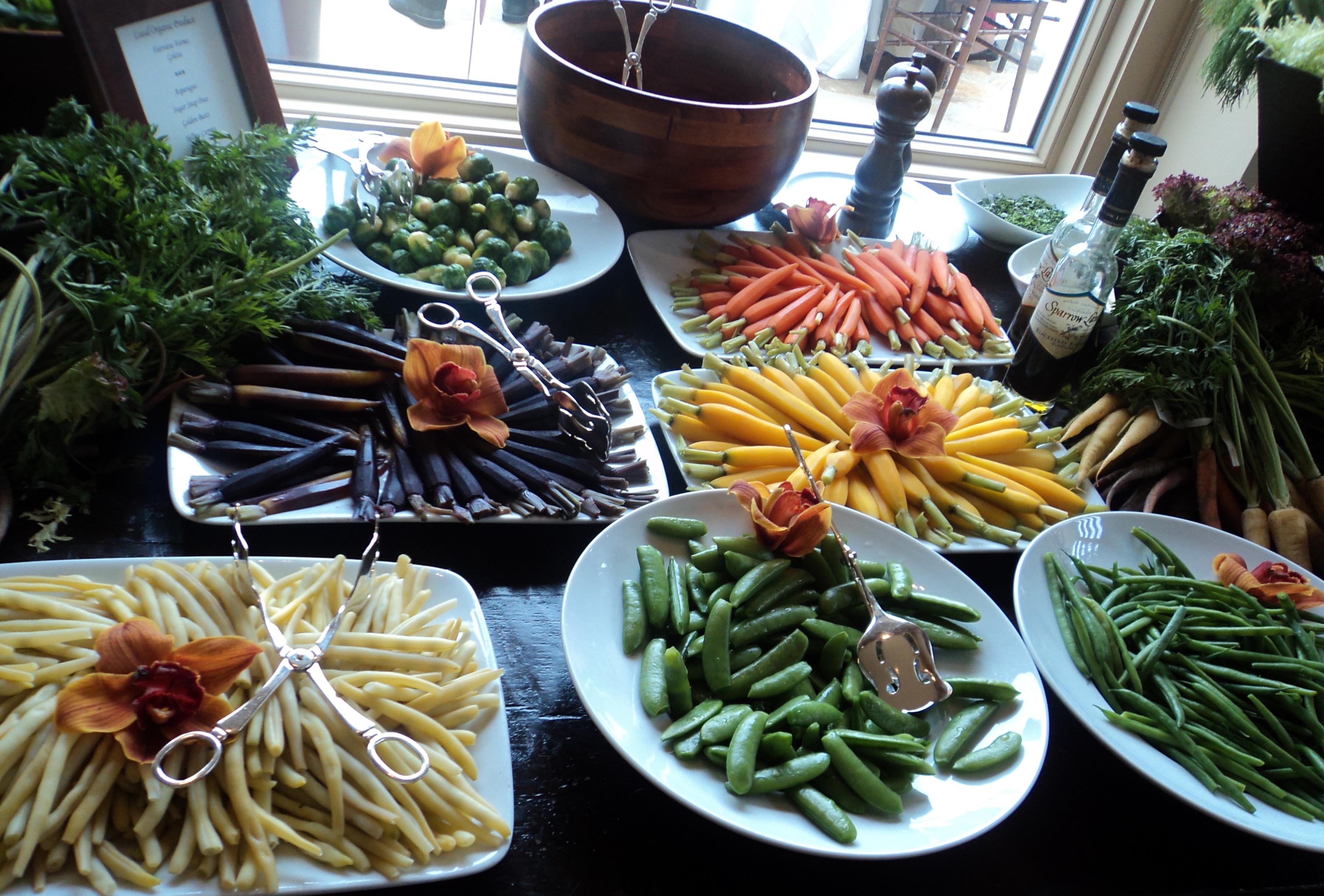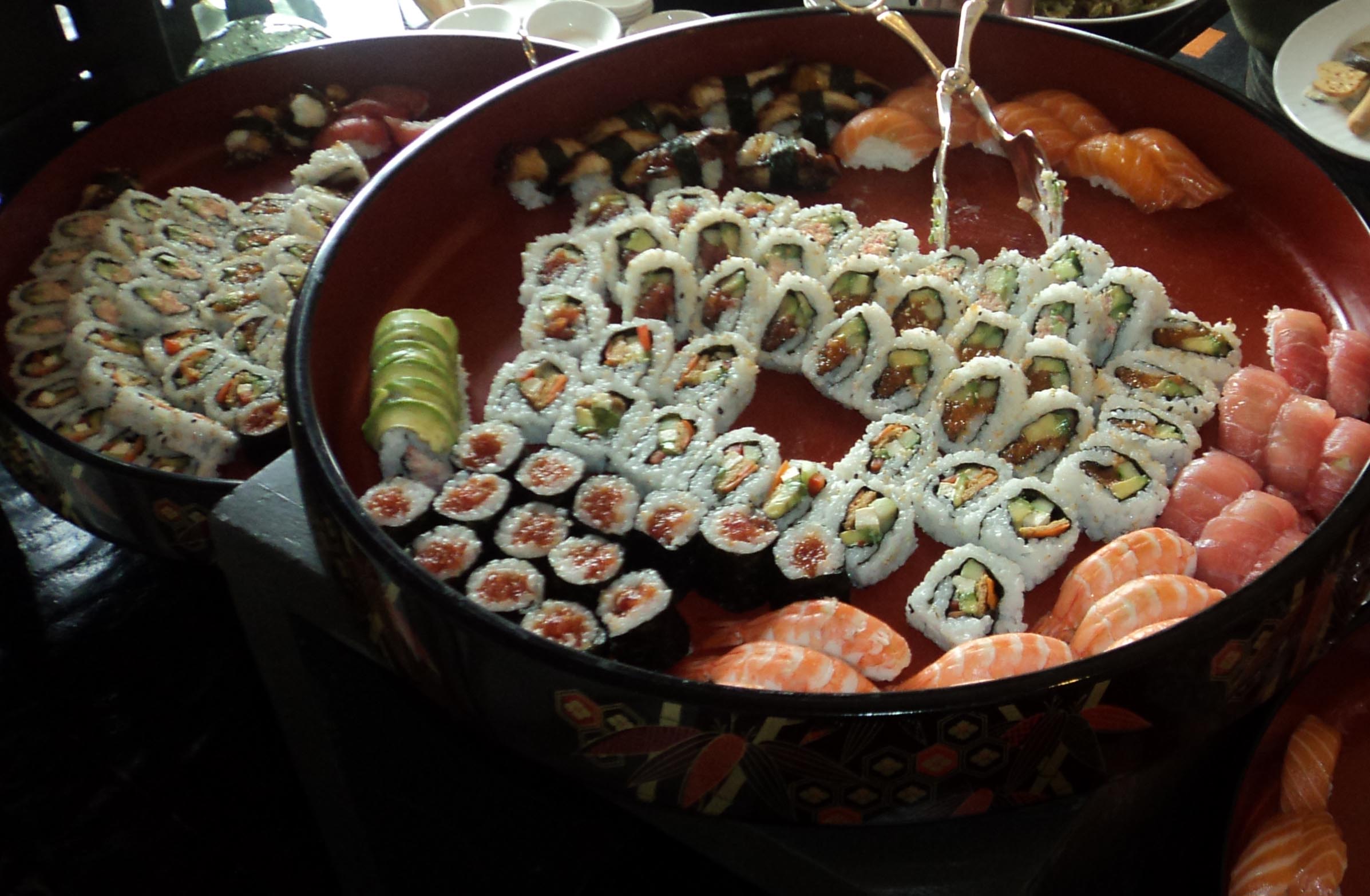 My kudos for a perfect Sunday Brunch goes to everyone involved, and I wish to recognize and thank the Bacara Executive Pastry Chef Daniel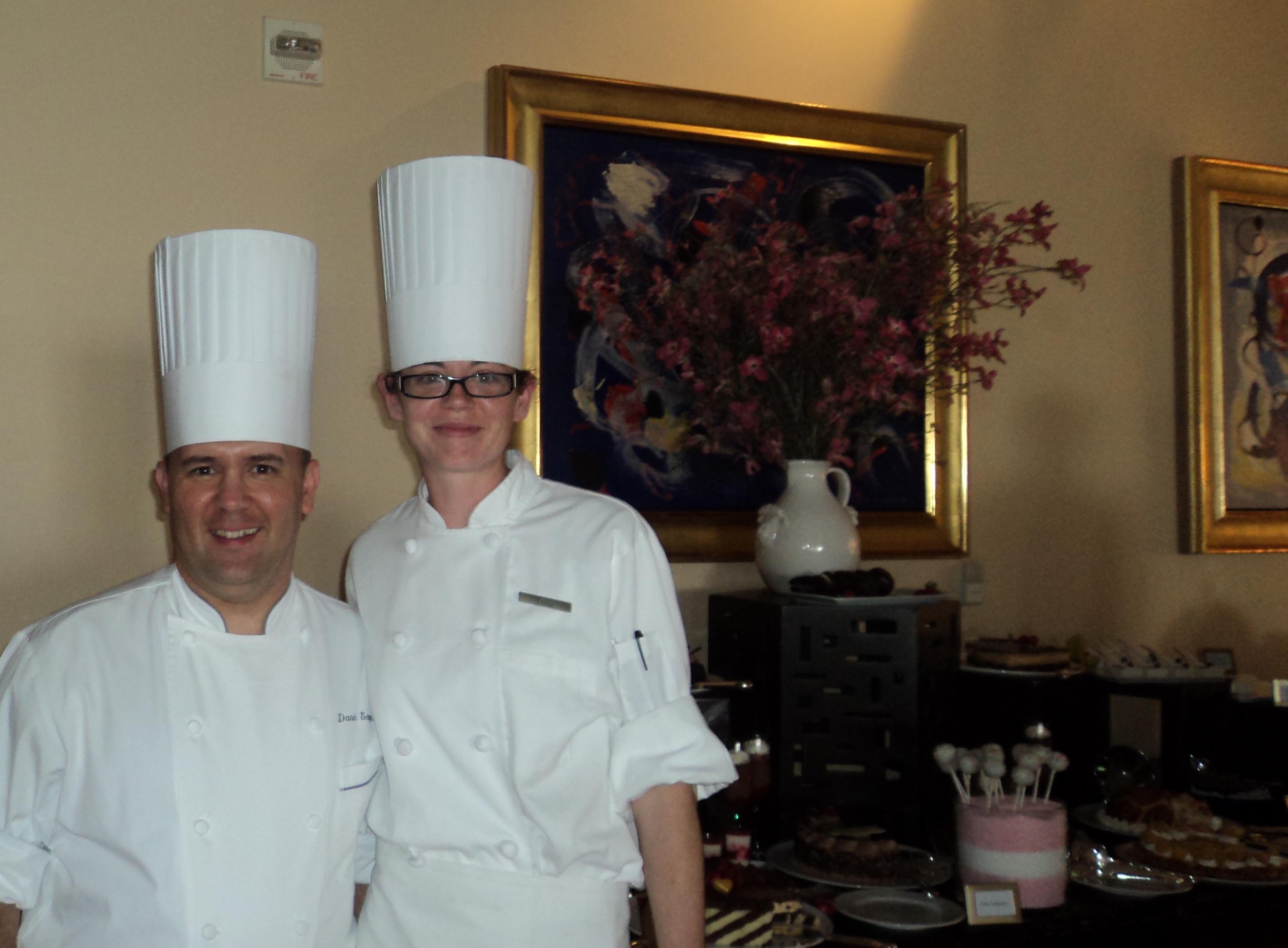 Sampson and his assistants Zi Nguyen and Jane Crozier who prepared and presented an endless variety of fantasia desserts, including a bomb cake that was so beautiful I hated to cut into it. I can only remember seeing a sweet collection like this at chocolate competitions I've attended. From cake pops to chocolate mousse, to crème pie and chocolate cake with all the trimmings, it was breathtaking. The crème de la crème of this fantasy was a separate dessert table filled with fruits and cakes for dipping in a four foot chocolate fountain.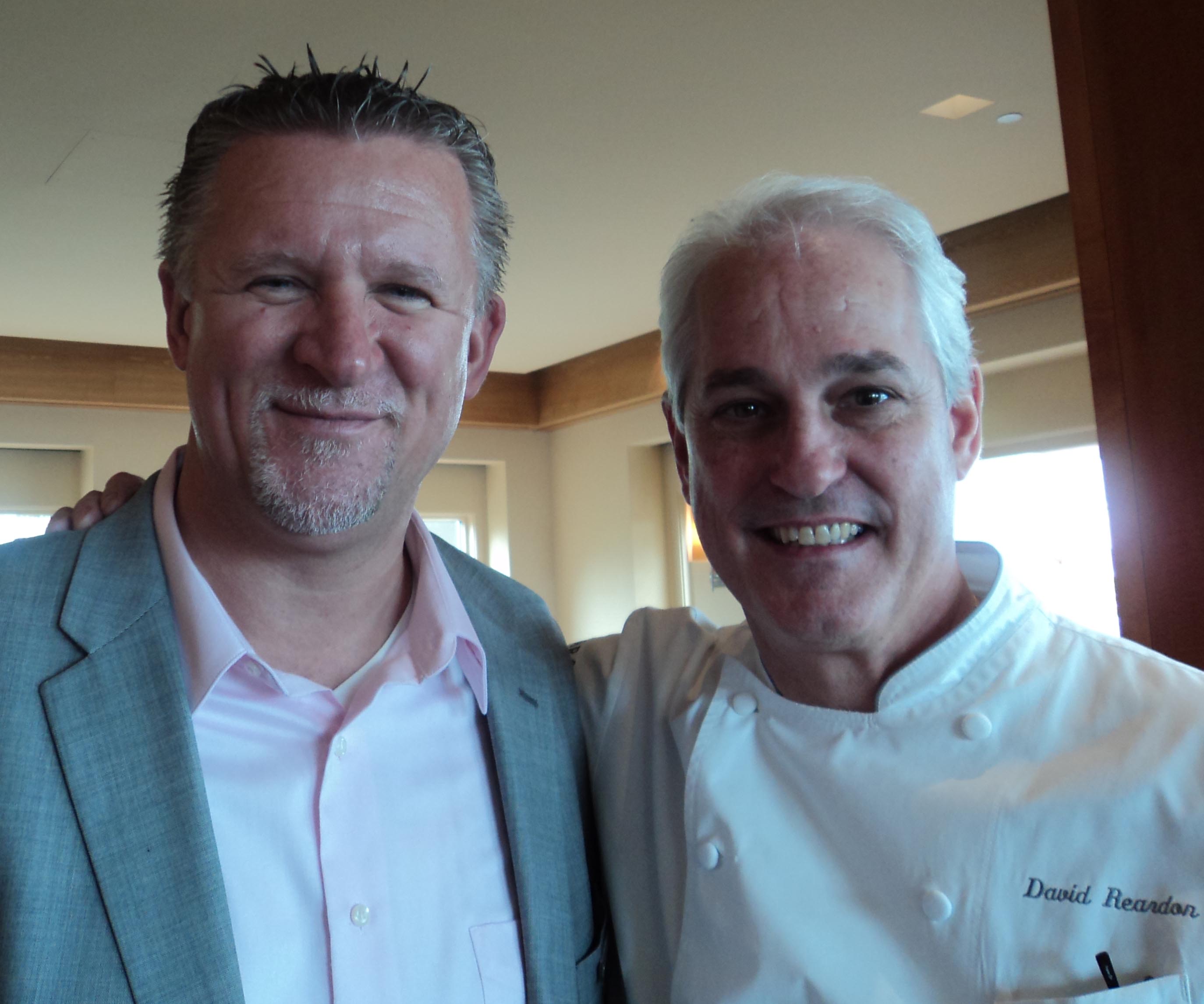 We so enjoyed telling the Food & Beverage Director Adam Martindale and Executive Chef David Reardon how impressive this day for mom in Miro was, and how comforting it was to see that the grand and great brunch is still alive and well for those of us who cherish experiencing the best of the best in the hotel industry spin a nice morning meal into an unforgettable event.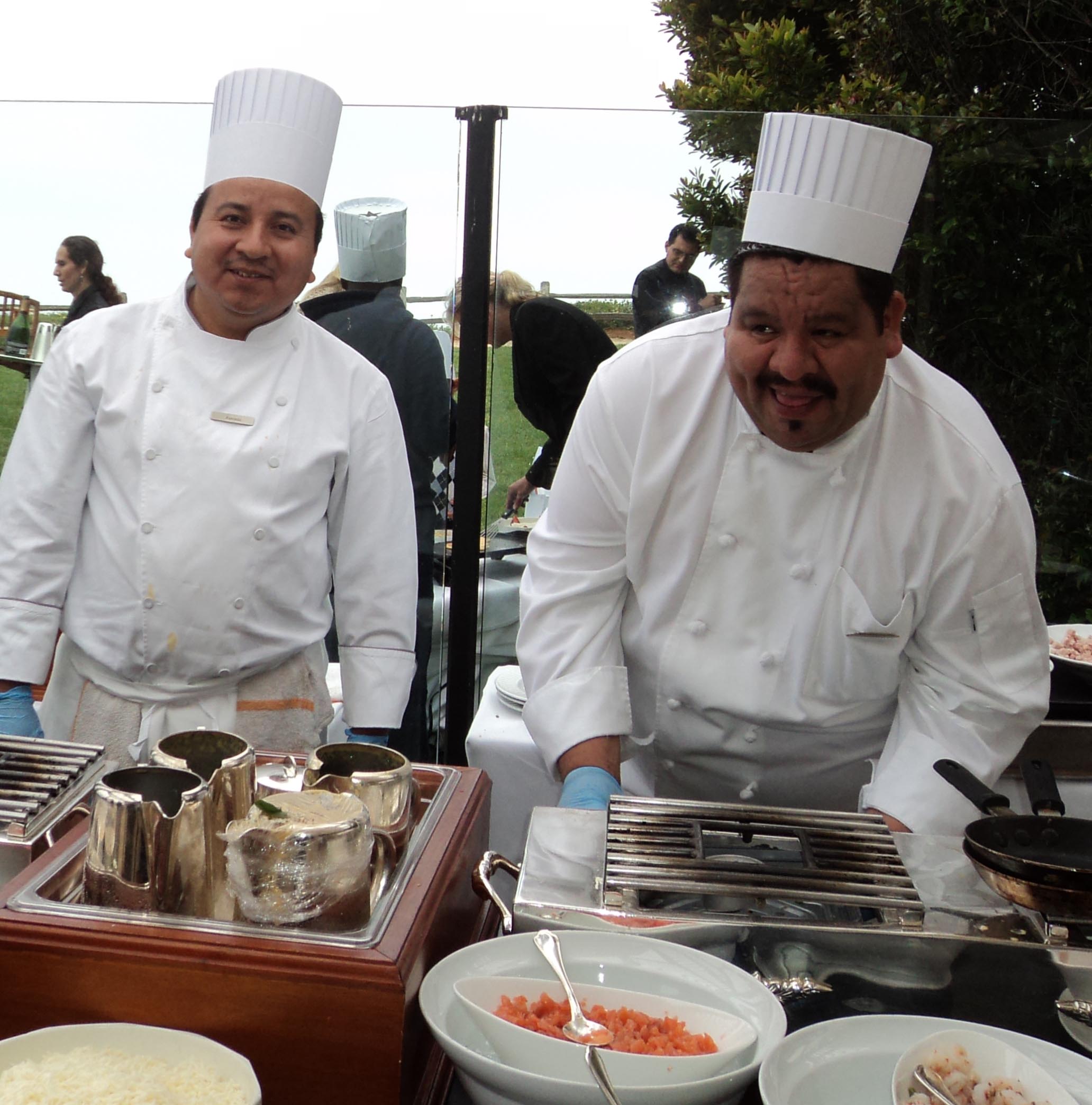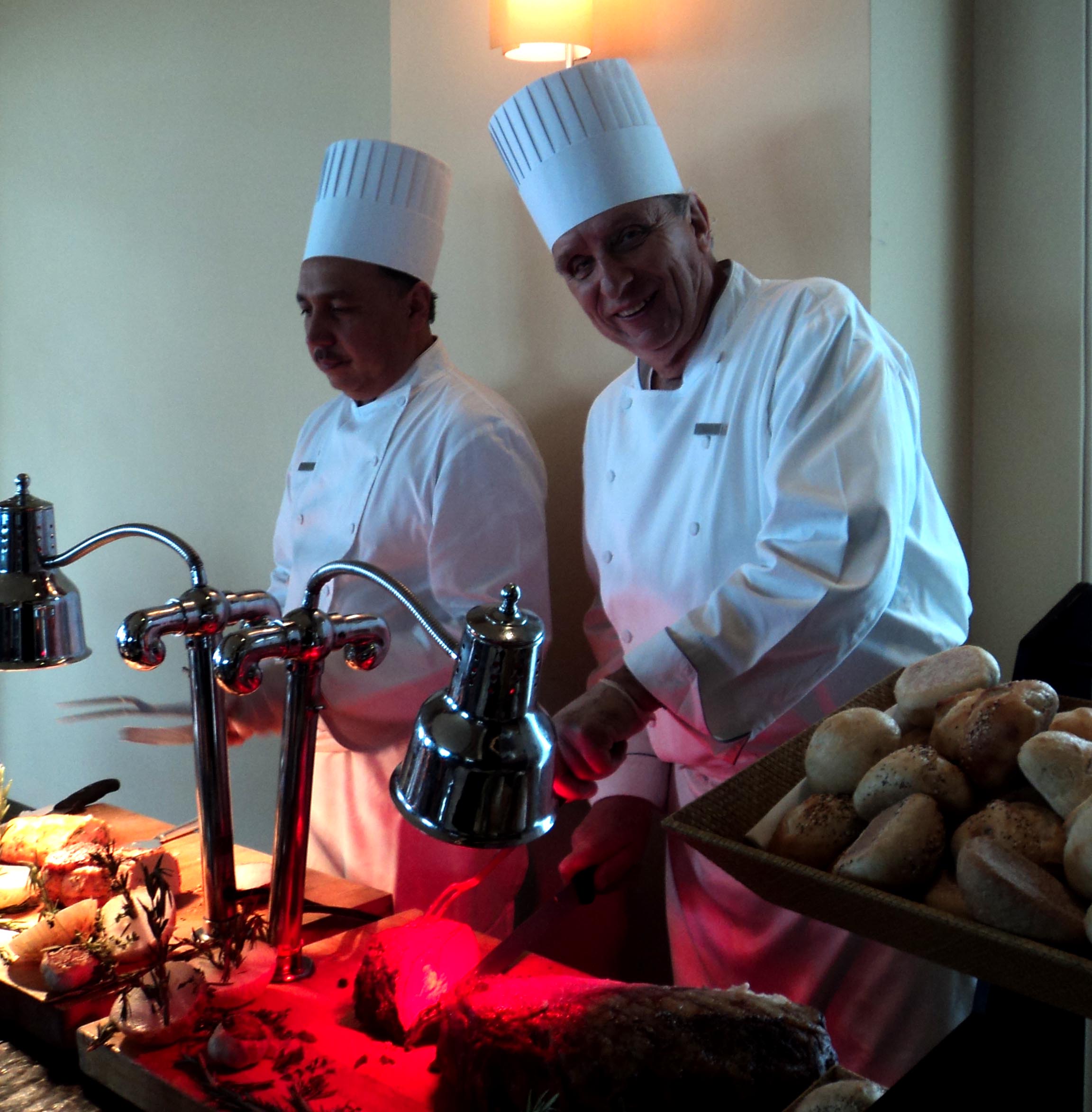 The hotel willl now be serving brunch every Sunday, and will introduce a new afternoon tea. It's good to remember that a little Dolce Vita once in a while is a wonderful thing. For information or reservations visit: www.bacararesort.com.
___________________________________________________________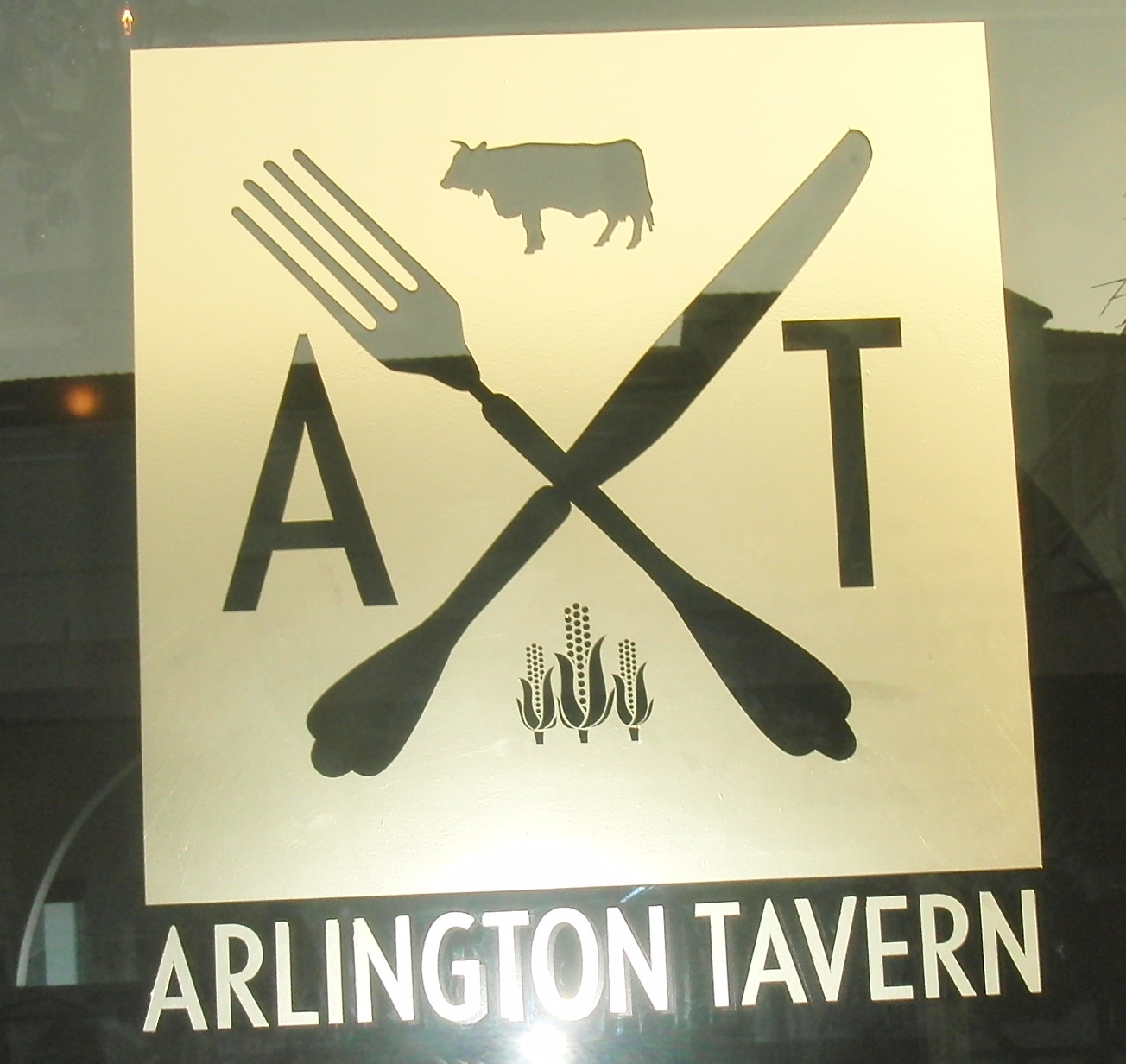 ARLINGTON TAVERN OPENS IN SANTA BARBARA by Bonnie Carroll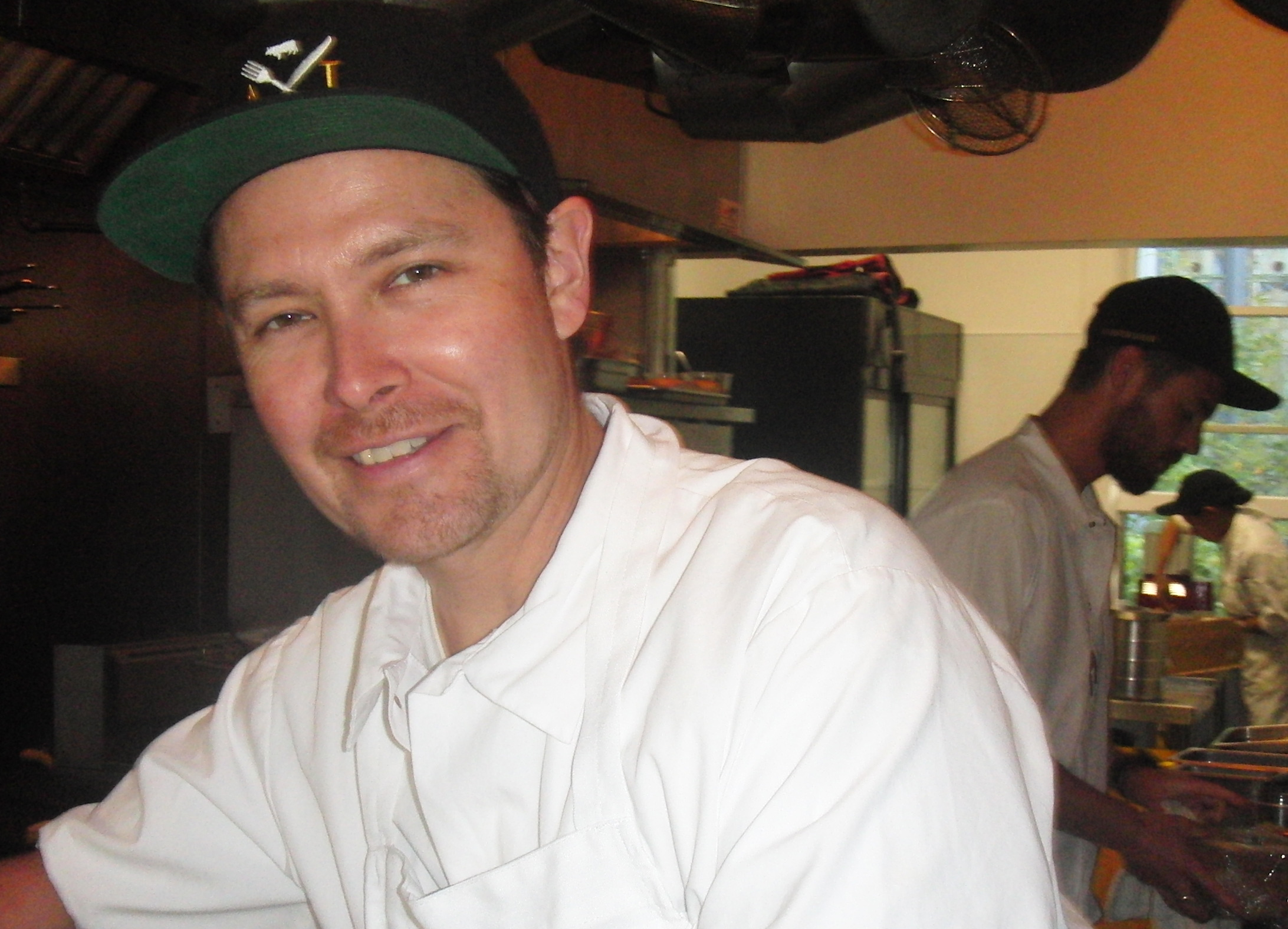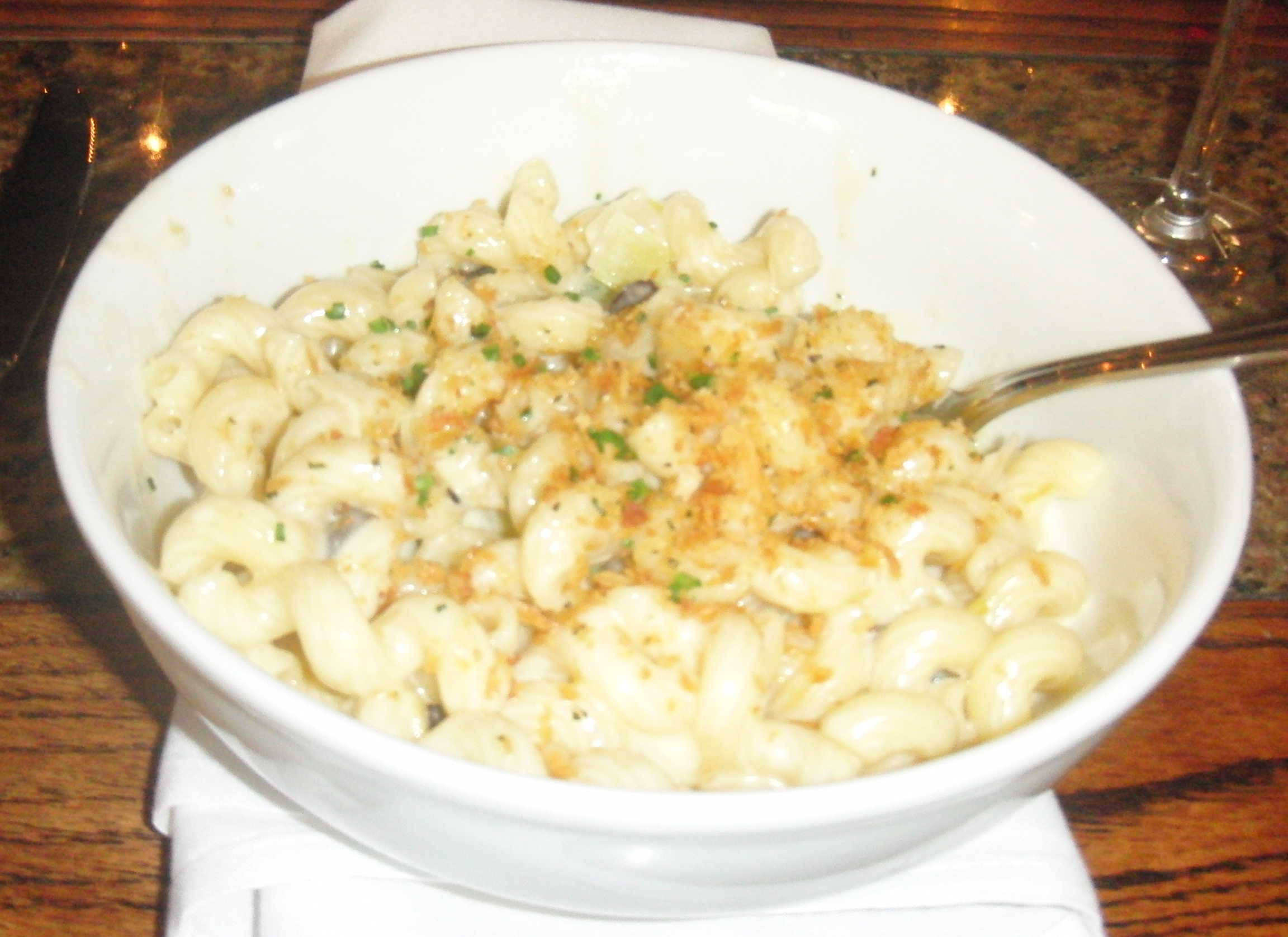 Executive Chef Ron True and some savvy partners have opened Arlington Tavern at 22 W. Victoria Street in Santa Barbara. This is the former Epiphany Restaurant location where True received major accolades for his culinary expertise in January 2008. Now the extremely talented chef is putting out plates to delight patrons at this new venture, including a Mac & Cheese dish that challenges one of the signature dishes that launched the career of Thomas Keller at the French Laundry in 1992.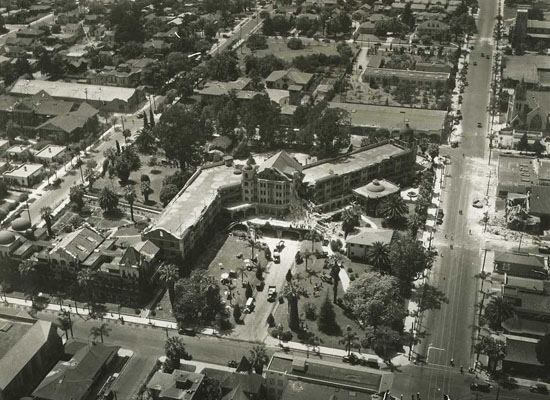 Upon entering patrons see a huge photo of the historic Arlington Hotel when it opened in 1911. The Arlington was located directly across the street from the new eatery location, and was destroyed in a 6.8 earthquake on June 29, 1926.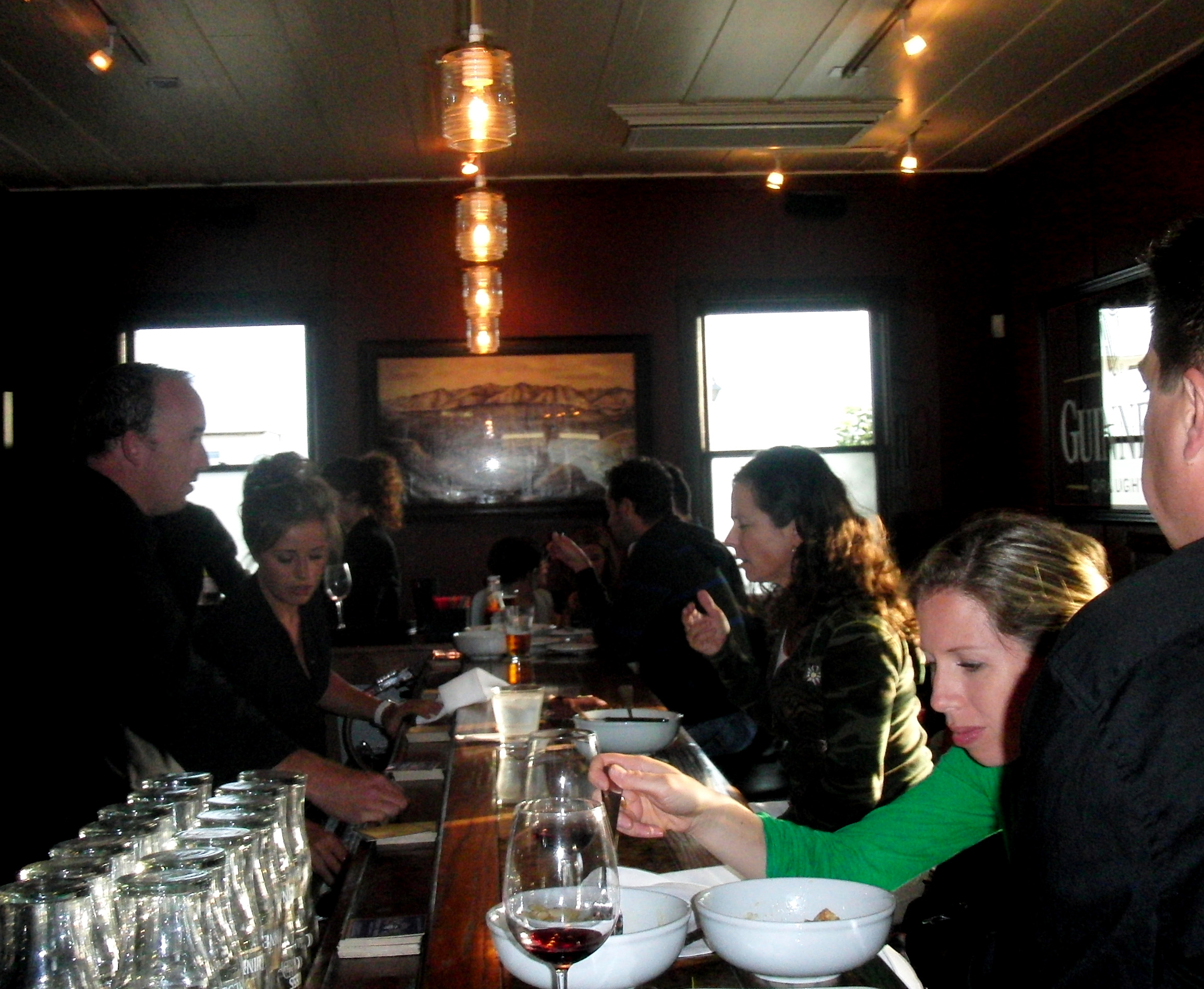 Arlington Tavern is a "Cheers" style venue, where patrons can sit in private dining areas or at the bar and enjoy wine, beer and gourmet delicious small plates, as well as complete dinners. Filet of beef, short ribs or lamb shanks grace the menu, as well as a bevy of healthy items like tofu with Portobello mushrooms, Tuscan kale salad, white polenta and green faro. The atmosphere is fun and alive, and the menu includes recipes from True's past culinary experiences and some exciting new surprises. The kitchen is like a finely tuned beehive of culinary activity, and the plates coming out are amazing. The prices are reasonable, quality outstanding and the service is friendly and attentive.
           Arlington Tavern, 22 Victoria Street, Santa Barbara - (805)770-2626
________________________________________________________________________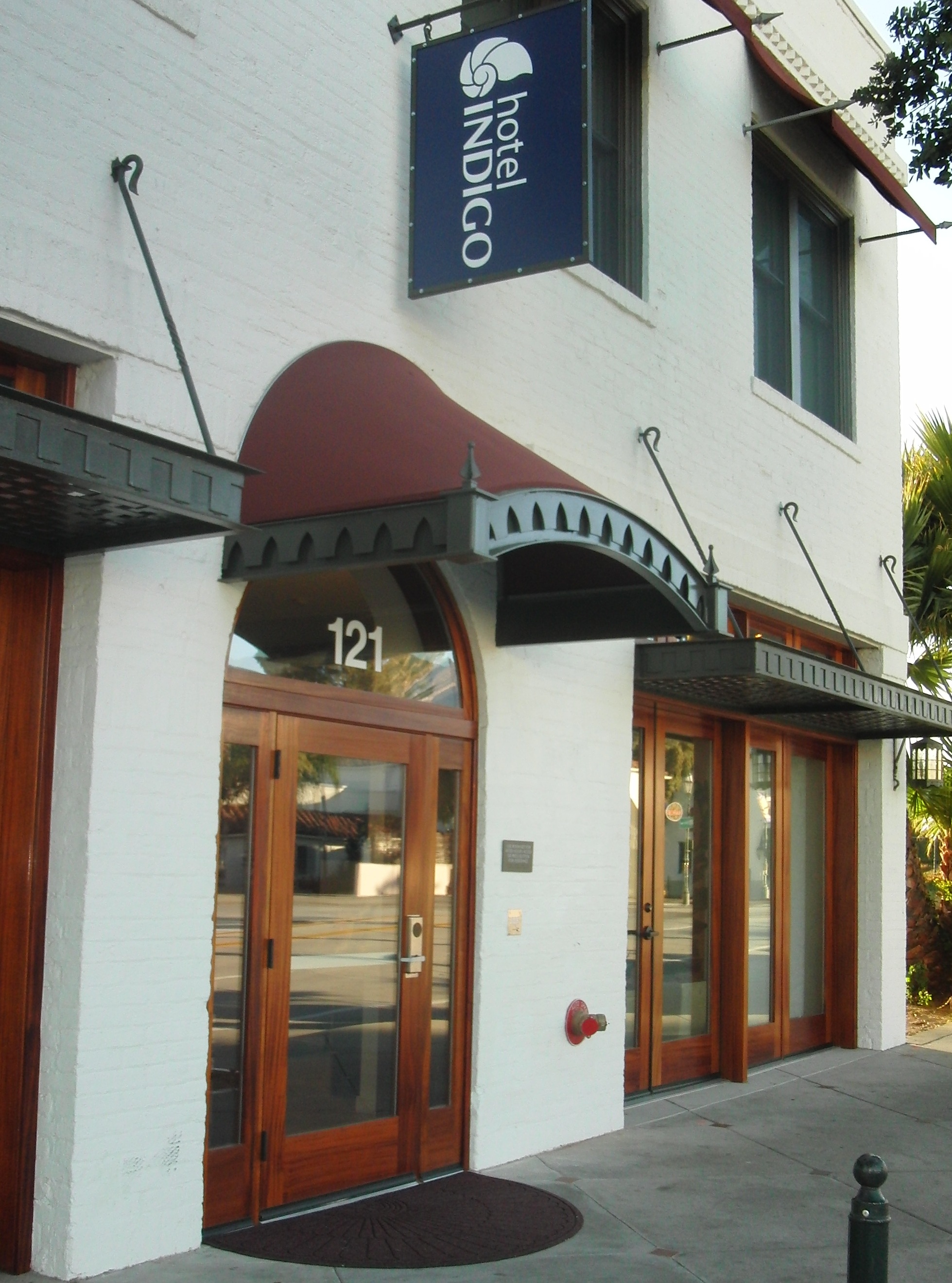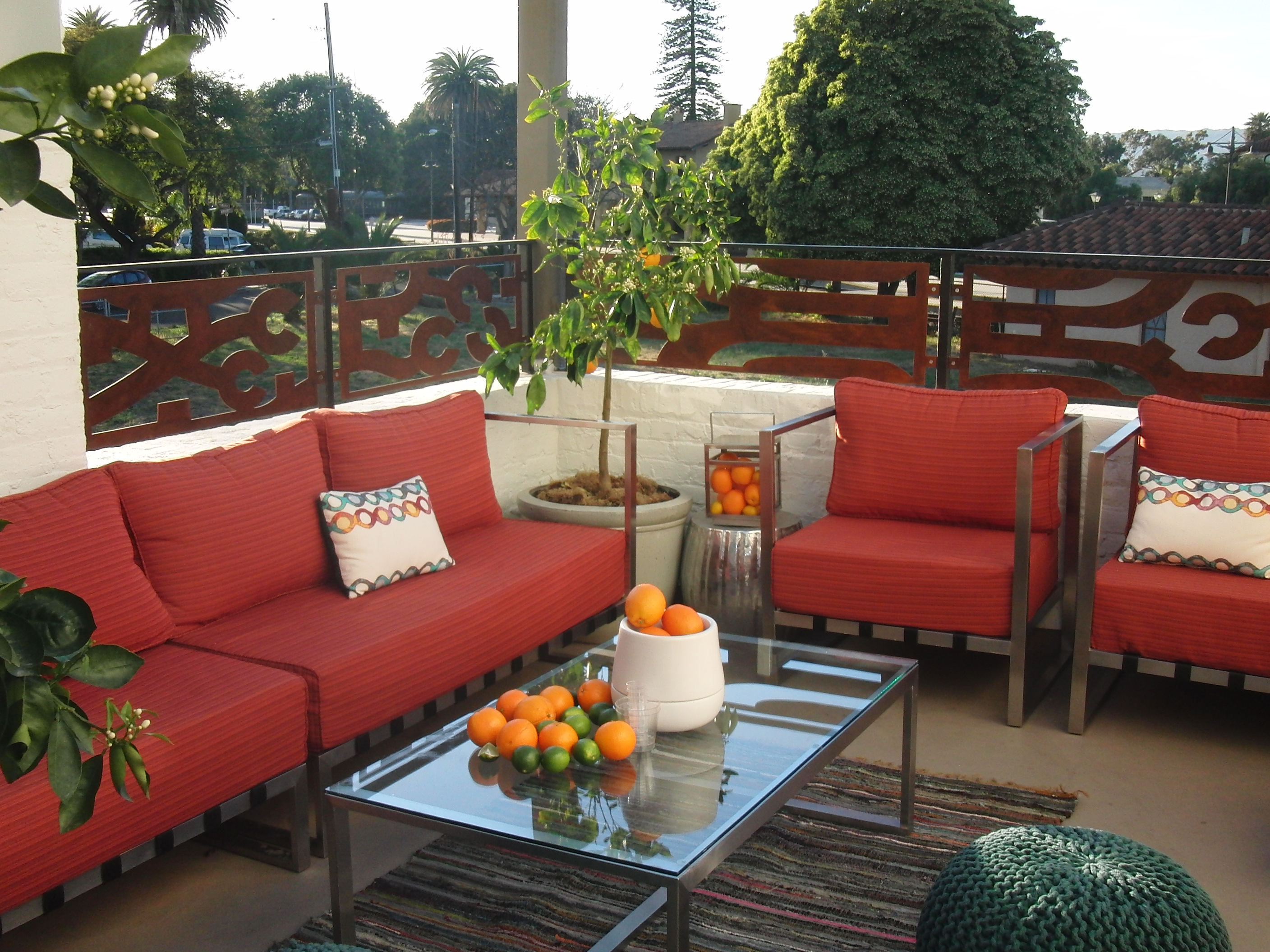 HOTEL INDIGO OPENS IN SANTA BARBARA
Seaside Escape for Art, Design & Leisure Lovers
The opening celebration of the chic new 41 room Indigo Hotel, located at 121 State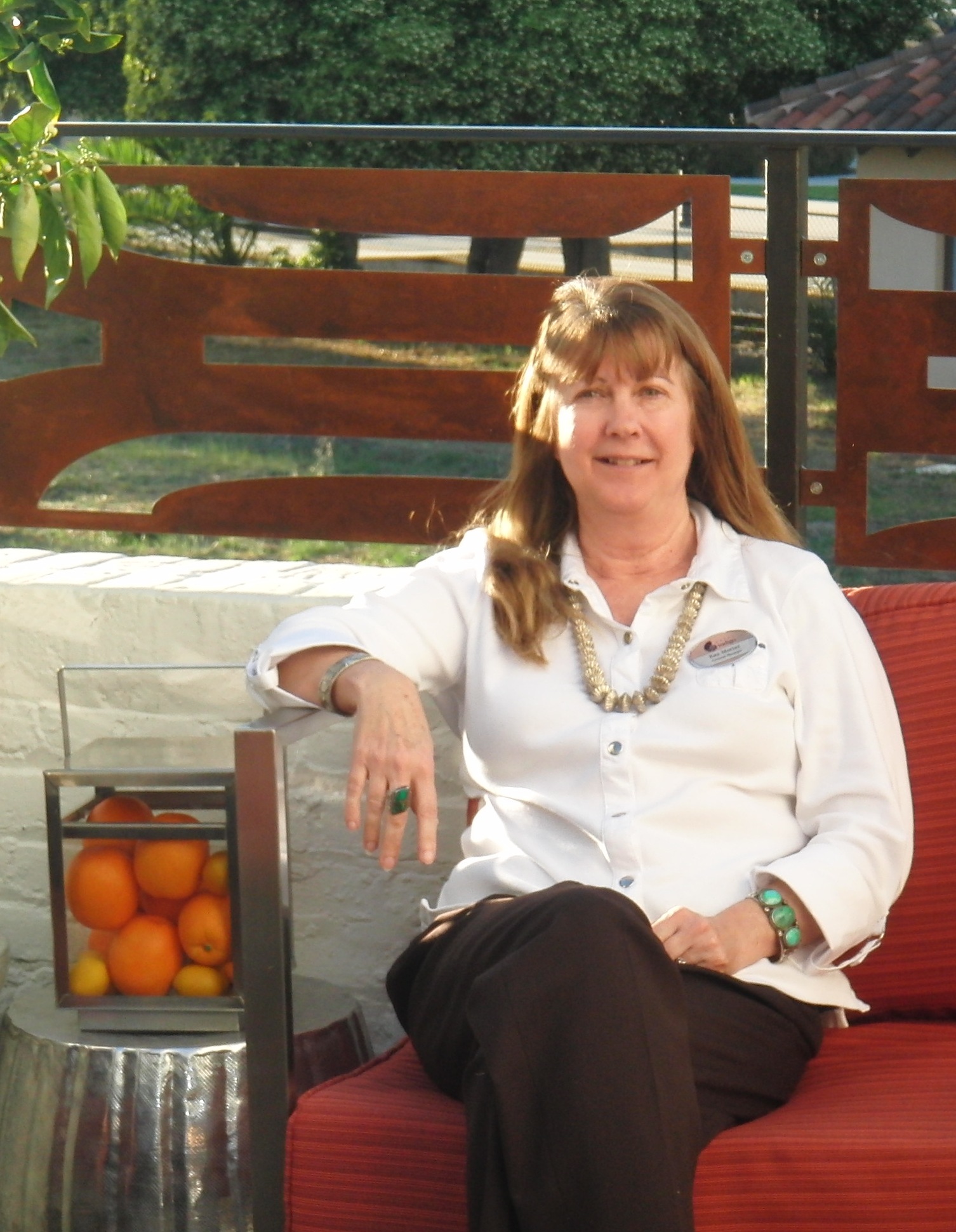 Street, attracted a bevy of art lovers and local residents. Kay Morter, General Manager welcomed guests and offered them a complimentary glass of Kunin wine as they entered the hotel lobby. According to Morter "the multi-million dollar renovation offers a chic, affordable accommodation for style-minded clientele and is also pet-friendly." The eco-conscious property features all fine amenities including select rooms with outdoor gardens, a business center, free WIFI, a fitness room, an art library, and more.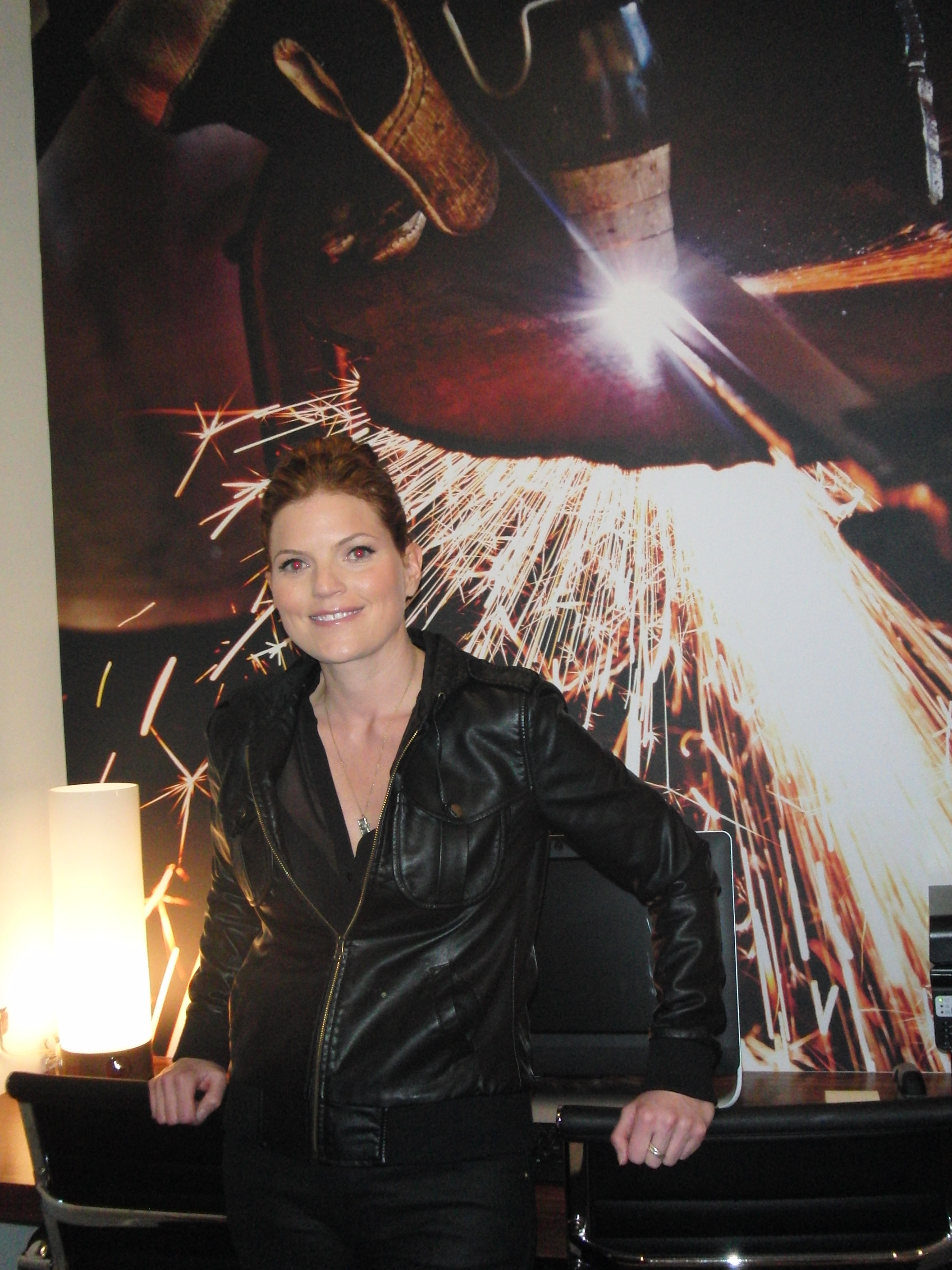 According to the representative of Santa Barbara California Contemporary Arts Forum, CAF will provide a Satellite Art Gallery featuring the artworks of local, national and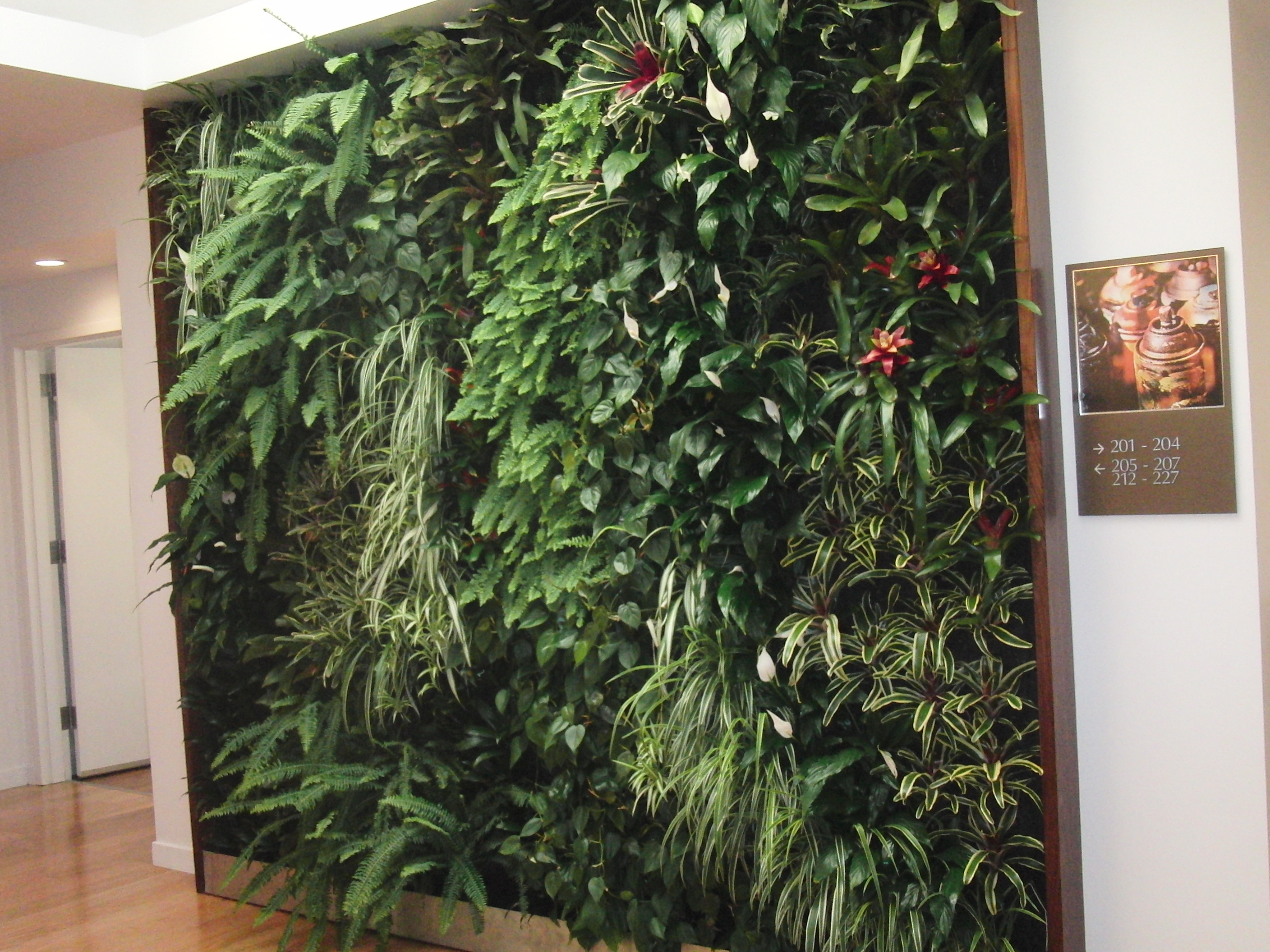 international artists to be displayed throughout the hotel, and hotel guests will also receive free admittance to their art facility. Stevie Mason, interior designer for the new hotel, discussed her inspiration for the eco-friendly, sophisticated and comfortable design she implemented to create the overall modern design and ambiance of the venue. Amazing wall photo art by Elizabeth Harper is on display throughout the building. Most impressive was a 'living wall' creation of live plants in a full wall frame.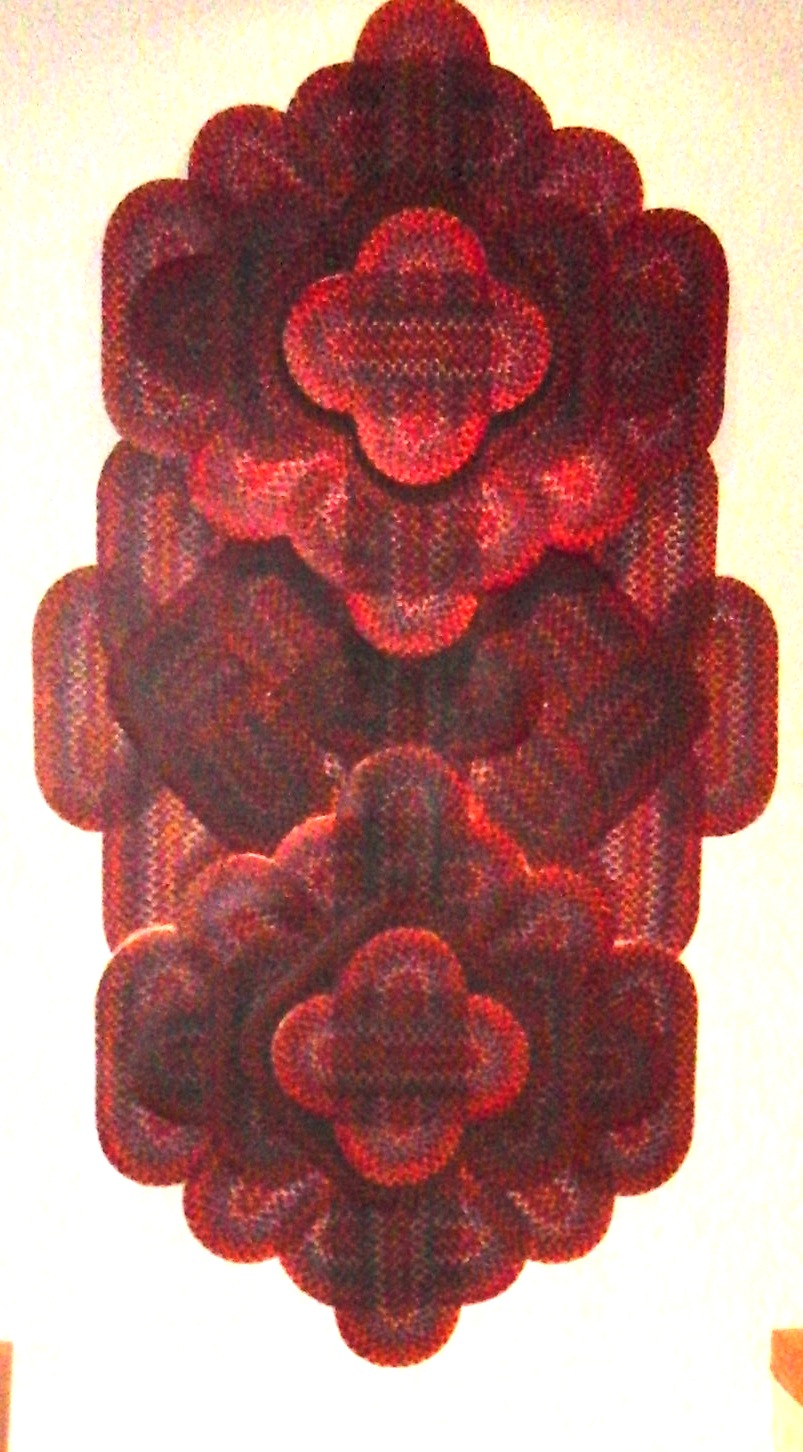 Artwork on display, including the plant filled living wall, showcases the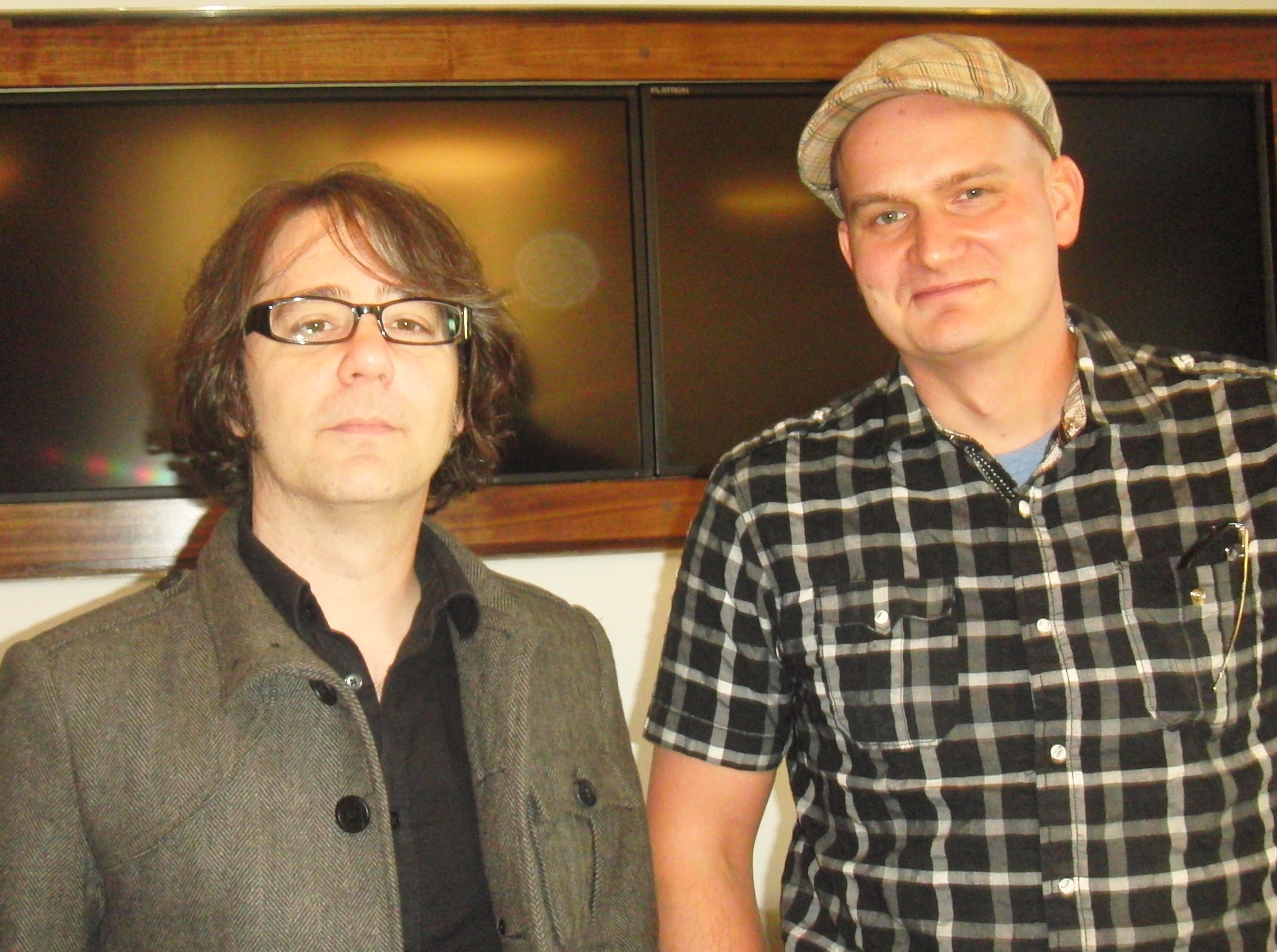 art of Alejandro Diaz, Ann Deiner, Stephanie Dotson, Rob Fischer, Francesca Gabbiani, Saul Gray-Hildenbrand, Nathan Hayden, Cyndee Howard, Jennifer Nocon, Zacarias Paul, Luke Stettner, Kristen Stoltmann, Sandra Torres, and James Van Arsdale. The art will be on display until February 2, 2013. Artists' James Van Ansdale and Saul Gray-Hildlenbrand expressed their pleasure to have their works on display in the new Santa Barbara hotel.
This is a wonderful get-a-way hotel for people who adore eco ammenities, and enjoy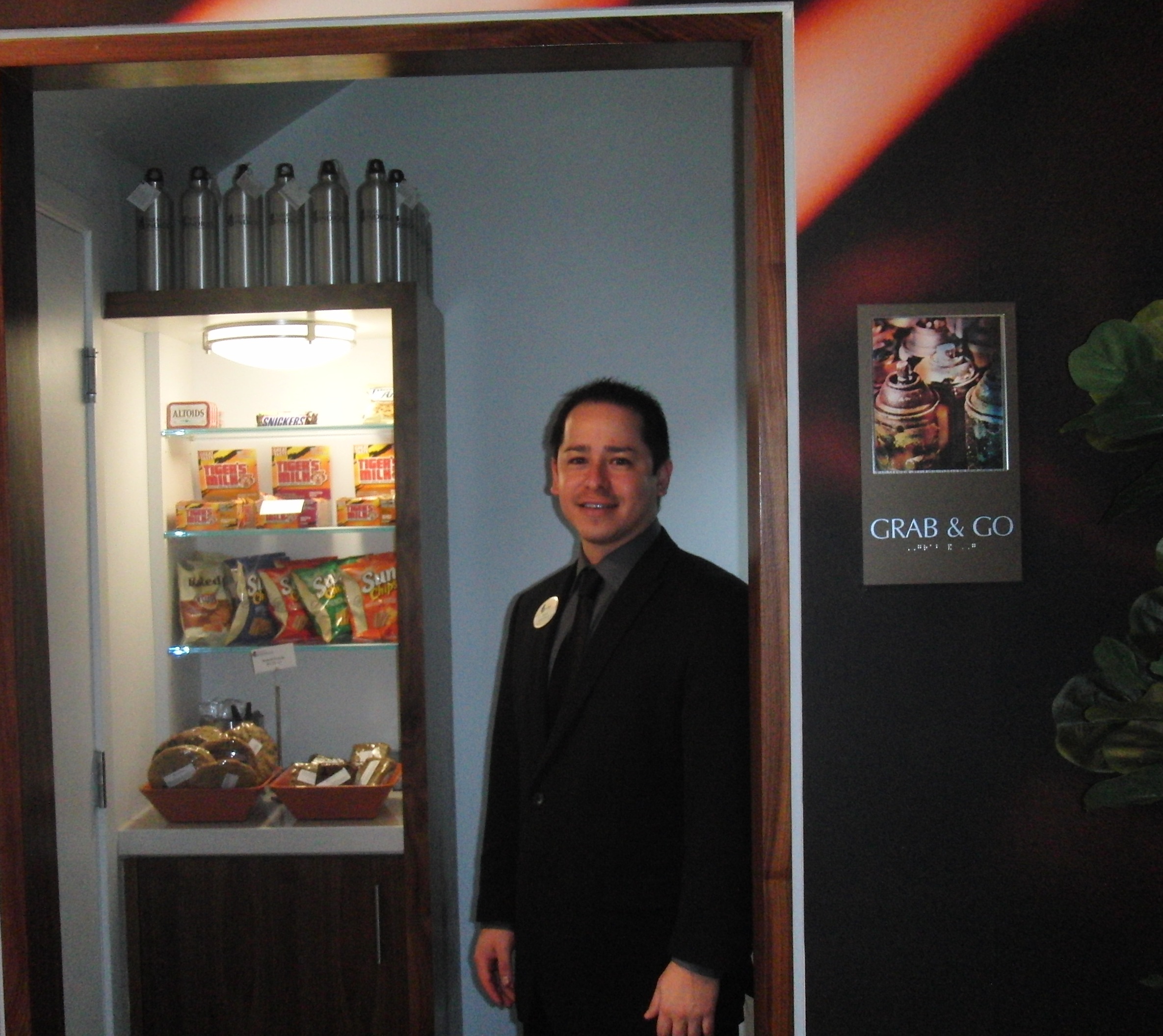 walking a block to savor the beautiful beach and Stearn's Wharf restaurants and attractions. The hotel has thought of everything including a 'grab & go' snack station. The art funk zone, and many local wineries are also just out the door. For information call 805-966-5486 or visit://indigosantabarbara.com. 
HOTEL INDIGO
121 State Street
Santa Barbara, CA
805-966-5486
---