CHEF & HOTEL PROFILES   .   .   .
  COASTING with BONNIE CARROLL
STYLE EVOLUTION ON THE SANTA BARBARA COAST
by Bonnie Carroll
Every community has layers of historic properties that disappear or often reinvent themselves as brand new destinations that become the current 'it' places where people want to be seen. These 'known' places provide an evolution of the ongoing legend or create a new and exciting blip in history for themselves that often surpass time. This year many of the historic luxury hotel properties and restaurants in the Santa Barbara area are going through significant changes and reopening as bright new stars on the California tourism horizon.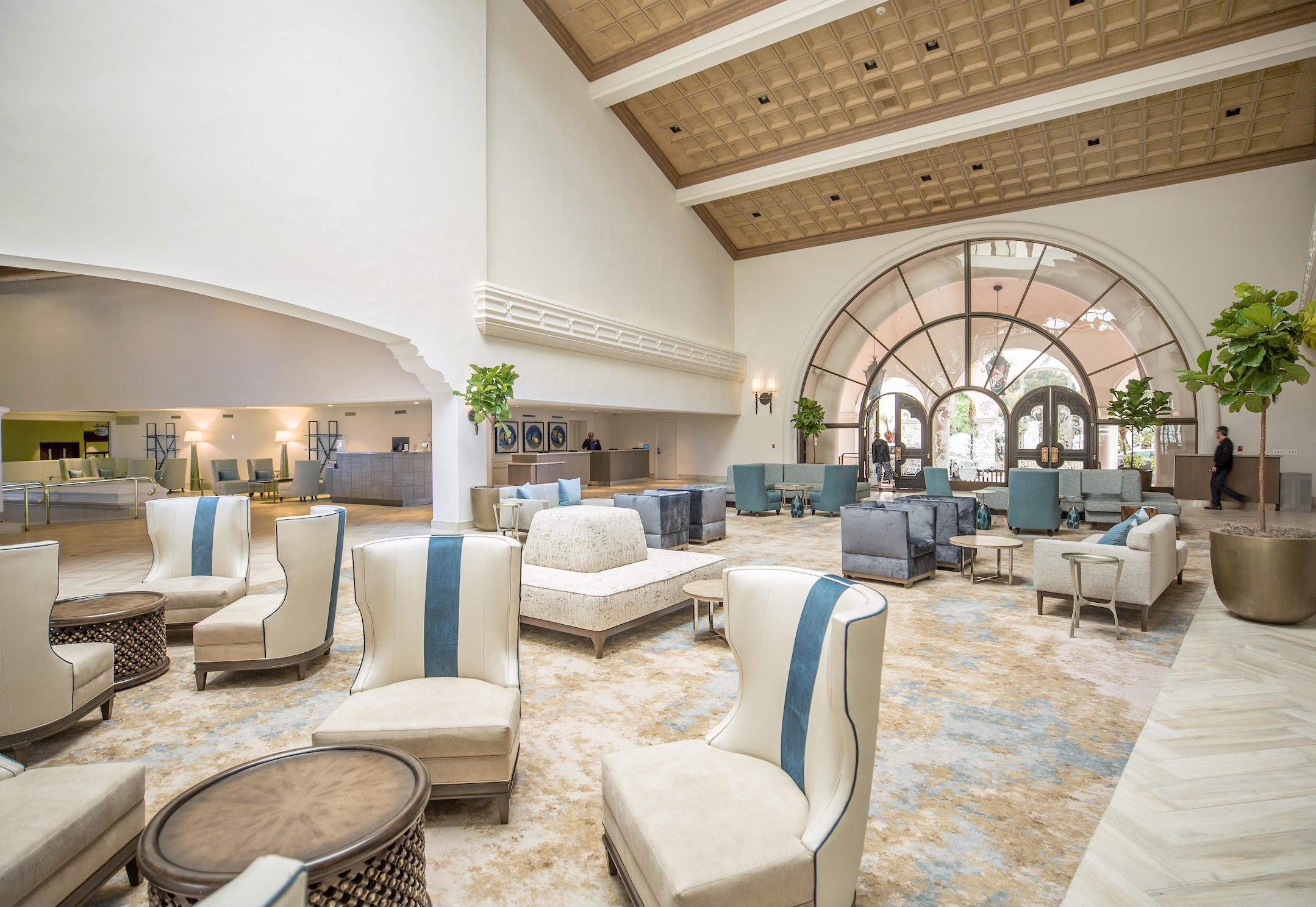 HILTON SANTA BARBARA BEACHFRONT RESORT NOW OPEN
As a Santa Barbara local and journalist I have spent countless hours covering events at this iconic hotel, and much leisure time enjoying the lovely location with family and friends. The new renovation is such a welcome event and everyone is looking forward to getting a glimpse of the beautiful and poignant changes made for the new re-branding of what was originally Fess Parker's brain child, and will now be a Hilton property.
This Santa Barbara experience with renovations is upon us, the team and the Santa Barbara community eagerly await the unveiling to view the transformation of the iconic beachfront resort. Supposedly, property renovations are not the only aspects of the hotel's re-branding. General Manager Neil Poisson, said he is excited for the team to share their enthusiasm while engaging all their Guests in promoting the fresh new look & feel, while exuding the new Hilton pride.
After months of planning and anticipation, the day is fast approaching when the Fess Parker Hotel, established in 1986 and most recently branded as a Doubletree Hotel, will be reintroduced as the Hilton Santa Barbara Beachfront Resort. Both the Parker family and Hilton remain key stakeholders in the resort. The two phases of the interior renovation, which started in October 2017, are set to be completed and signal the grand opening event scheduled in summer. The extensive renovation process included full refurbishment of the guest rooms, lobby, Roundhouse Restaurant, Java Del Mar (the resort's grab-and-go coffee bar), two ballrooms and their foyers, numerous meeting rooms, and nearby public restrooms
Discover an Authentic Taste of Santa Barbara at Rodney's Grill, where we serve all-natural hormone-free beef and only the highest quality aged USDA prime steaks and chops. The culinary team, led by Executive Chef Kirk DeLong, has devised a handful of special plates that pay homage to early California cuisine with culinary inspiration from Native American and Spanish cooking styles, herbs and spices.
Visit: www.hilton.com/Official_Site/Santa_Barbara.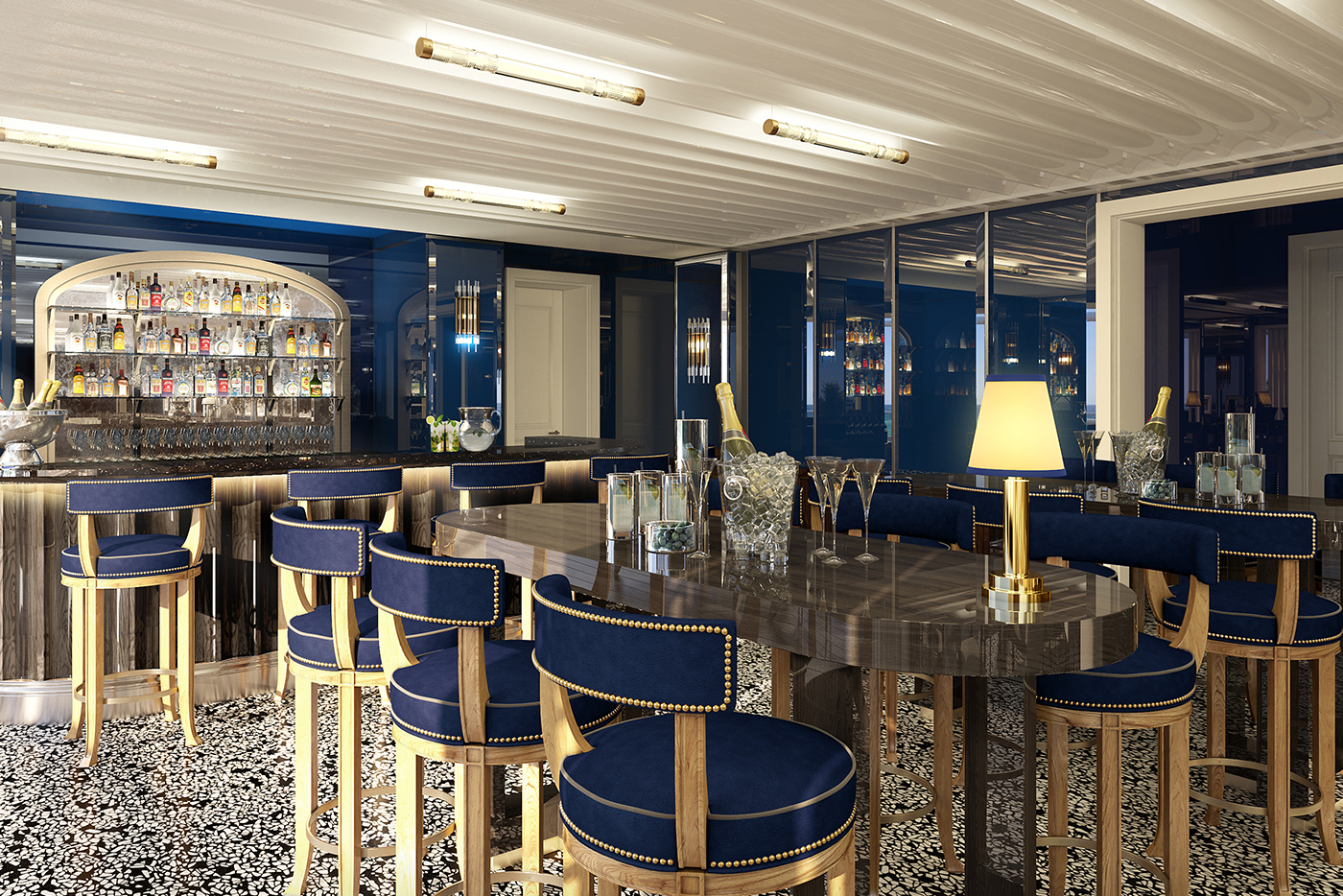 ROSEWOOD MIRAMAR BEACH MONTECITO ON THE WAY
Located 80 miles northwest of Los Angeles in Montecito's idyllic seaside community, Rosewood Miramar Beach Montecito will offer 124 guest rooms and 37 suites on one of the most beautiful and exclusive beaches in Southern California.
PLAN YOUR STAY – A perfect stay at Rosewood Miramar Beach is just months away. The resort is now accepting reservations for arrivals as of January 7, 2019.
WELLNESS - Rosewood Miramar Beach is a destination expressly designed for renewal and rejuvenation. At Sense® spa, guests enjoy the ultimate in personalized attention. Afternoons can be spent lounging by one of two pools, working out at the fitness center or strolling through the resort's lush gardens, while sunrise yoga on the beach and sunset walks along the water's edge bookend the sun-drenched days.
Sense® spa at Rosewood Miramar Beach embraces its natural surroundings. The spa offers six treatment rooms and an array of personalized services inspired by local traditions and abundant natural resources. The spa's Social Suite, which accommodates two to four guests, features a relaxing lounge to enhance the time spent together. In addition to a full-service hair and nail salon, the spa also encompasses a spacious indoor-outdoor fitness studio outfitted with state-of-the-art fitness equipment. An enclosed private studio is available for aerobics, yoga and enriching group fitness classes.
POOL - Enjoying Santa Barbara's sunny climate is easily achieved at Rosewood Miramar Beach. In addition to the alluring Pacific shores of Miramar Beach, guests can bask outdoors at the pool of their choosing. Experience the glamorous cabana-lined pool with its striking scalloped zero-edge border, or the buoyant atmosphere of The Manor House pool with its tempting Burger & Ice Cream Station.
EXQUISITE CUISINE - Both intimate and grand entertaining transpire in the convivial and residential atmosphere of The Manor House, home to The Living Room and The Manor Bar. Overlooking the Pacific, inspired dining flourishes at a beachfront restaurant offering intoxicating panoramic views. https://www.rosewoodhotels.com/en/miramar-beach-montecito.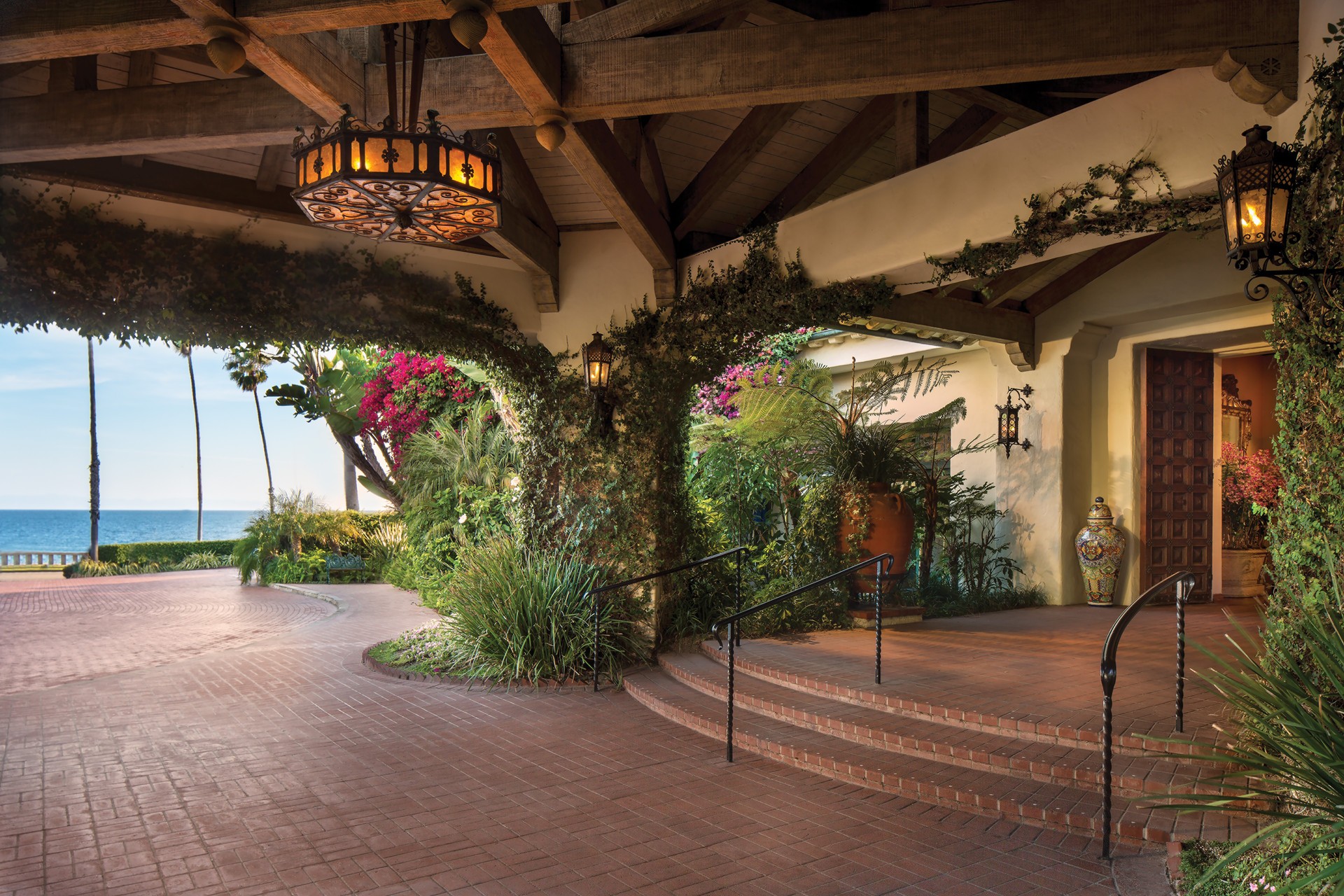 FOUR SEASONS RESORT THE BILTMORE SANTA BARBARA REOPENS JUNE 1
 Following a five-month closure caused by the California mudslides the resort will again be welcoming guests to enjoy the newly restored roos. Originally built in 1927 by architect Reginald Johnson, the Resort is known for its authentic Spanish Colonial splendour, picturesque oceanside location and exemplary service.  
Also this summer, Four Seasons Resort The Biltmore Santa Barbara's popular Summer Tasting Series returns with a new lineup of the best local purveyors, distillers and winemakers. Guests are invited to experience the bounty of Santa Barbara via three tasting events set within several of the Resort's standout venues. Additionally, new
culinary
and
spa
offerings are being introduced, further enhancing the guest experiences already available.
"On behalf of our 600 passionate and dedicated employees, I am thrilled to announce that our iconic Resort is back – and better than ever," said
Karen Earp
, general manager of Four Seasons Resort The Biltmore Santa Barbara. "We look forward to welcoming our guests 'home' to experience the best of the American Riviera, beginning with our prime summer season."
In celebrating its reopening, along with its
90th year
, Four Seasons Resort The Biltmore Santa Barbara is currently offering luxury accomodations, oceanfront dining at
Bella Vista
, handcrafted cocktails and sunset tapas at
Ty Lounge
, as well as to
tennis
lessons, spa treatments and more. For more information, please visit
online
, call (805) 969-2261 or contact your travel professional (chain code FS.)
__________________________________________________________________
MONTECITO INN OPENING OF FRANKLAND'S CRAB CO.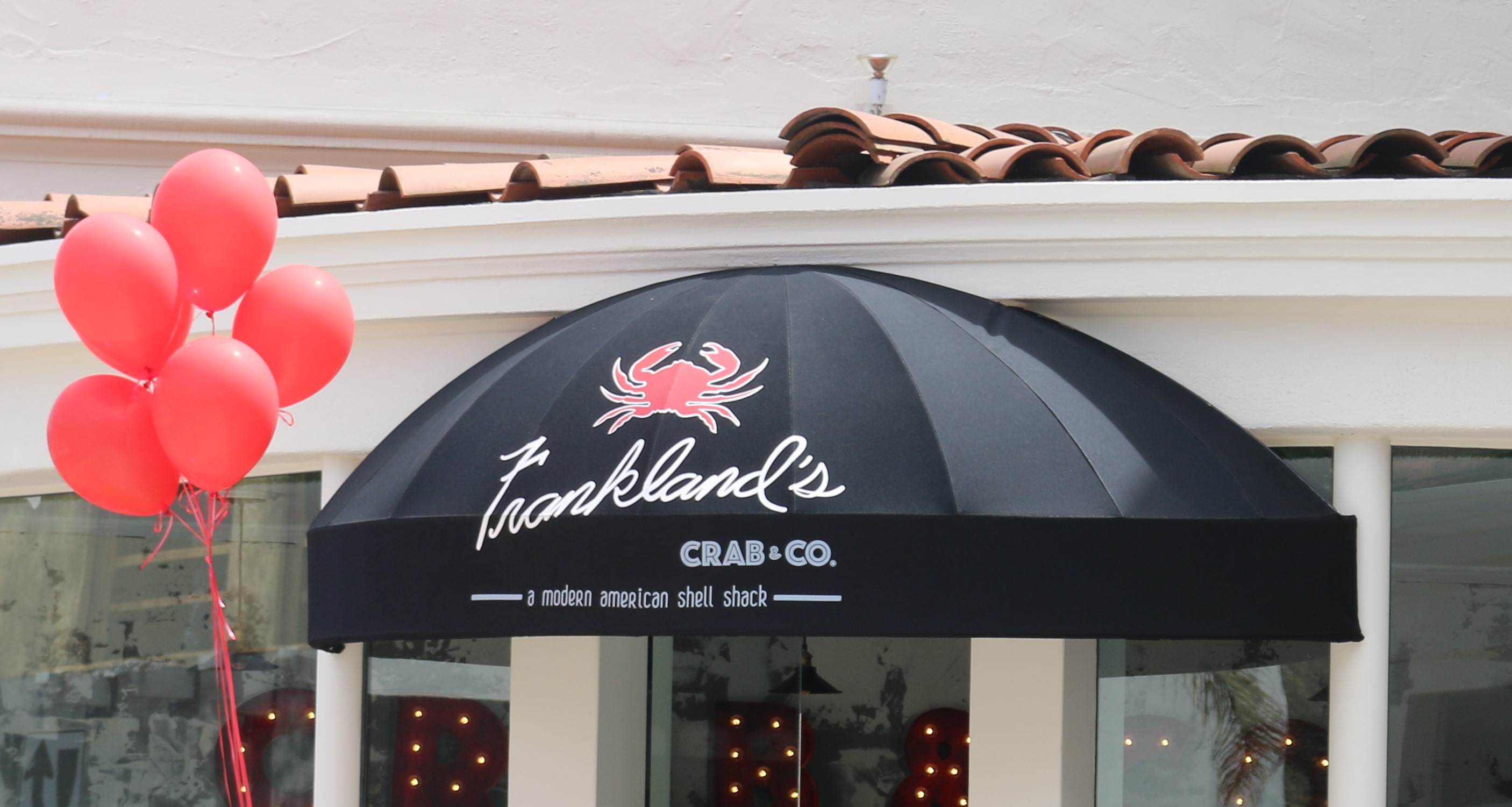 The Montecito Inn has made a full recovery from the January 9 mud slides, and they will be spotlighting a series of food and beverage delights in their Coast Village Road property. Scratch Restaurants of Encino is working with the Montecito Inn Group on a Frankland's Crab Co. (which opened in May) Margarita's Snacks (late summer), The Monarch's wood-hearth ode to the Central Coast lounge (late summer) and the fine dining restaurant Silver Bough (opening winter 2018). "We are grateful for the support we have received from our local community following the catastrophe of January 9, and excited about working with Chef Phillip Frankland Lee and Chef Margarita Lee," said Danny Copus, Montecito Inn. For Frankland's take out and information visit: www.franklandscrabandcompany.com.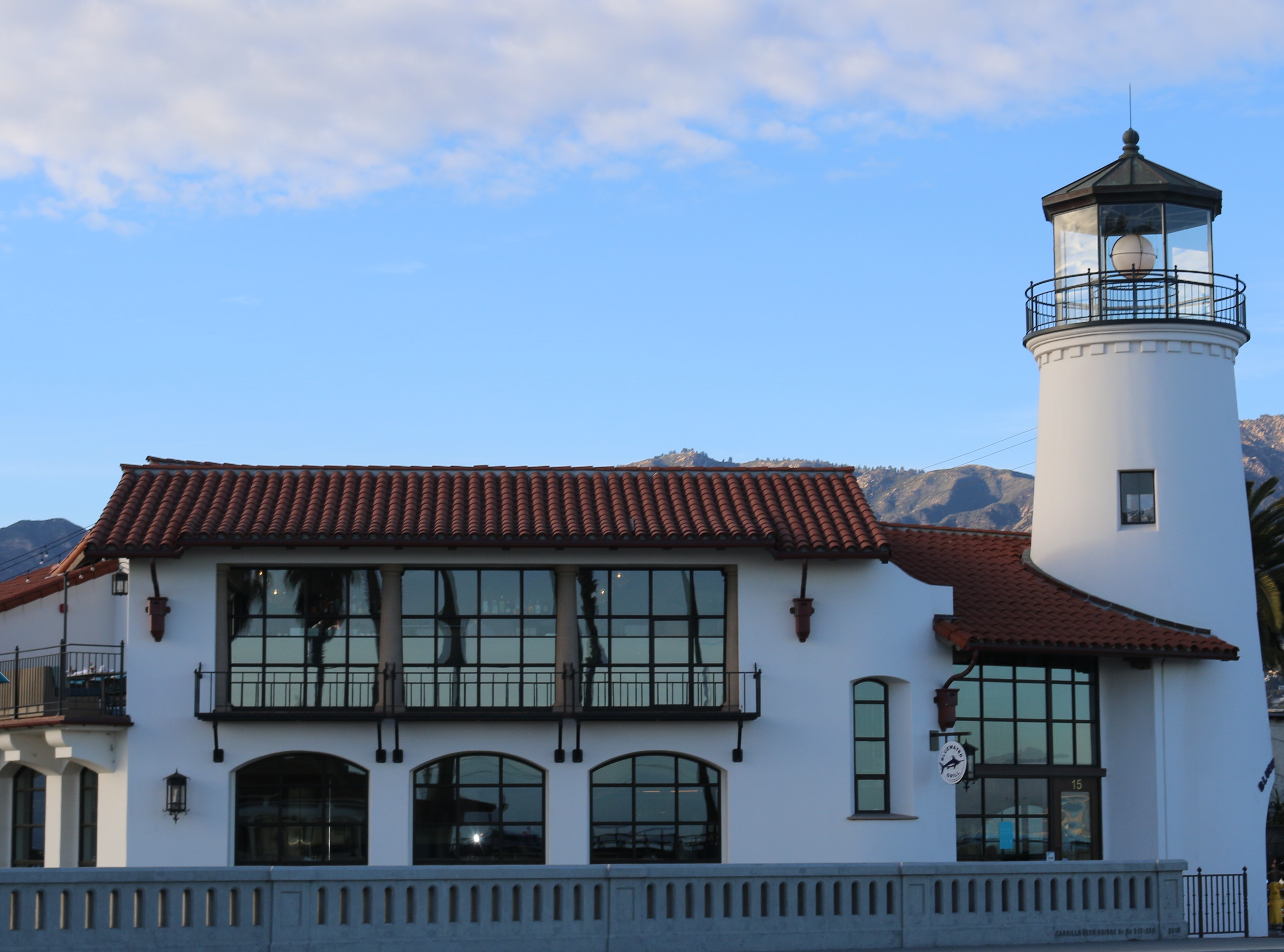 BLUEWATER GRILL
The historic Rusty's Pizza Lighthouse location on Cabrillo Boulevard, where so many locals celebrated birthday's with pizza parties, recently opened as a chic and airy Bluewater Grill. They are serving a variety of seafood for lunch and dinner, and are quickly becoming a popular 'meet up' destination. The upstairs patio with a view of Stearn's Wharf is the best seat in the house, and they also offer a wicked sirloin steak with house salad. www.bluewatergrill.com/locations/santa-barbara.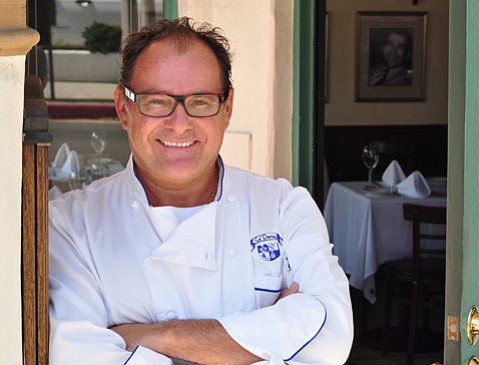 Dario Furlati, Chef/Owner of Ca' Dario Ristorante in Santa Barbara opens new Cucina Italiano at 250 Storke Road in Goleta. For hours, menu information and more visit: www.cadariosb.com.
---