LBN HOTEL/CHEF NEWS  .   .   .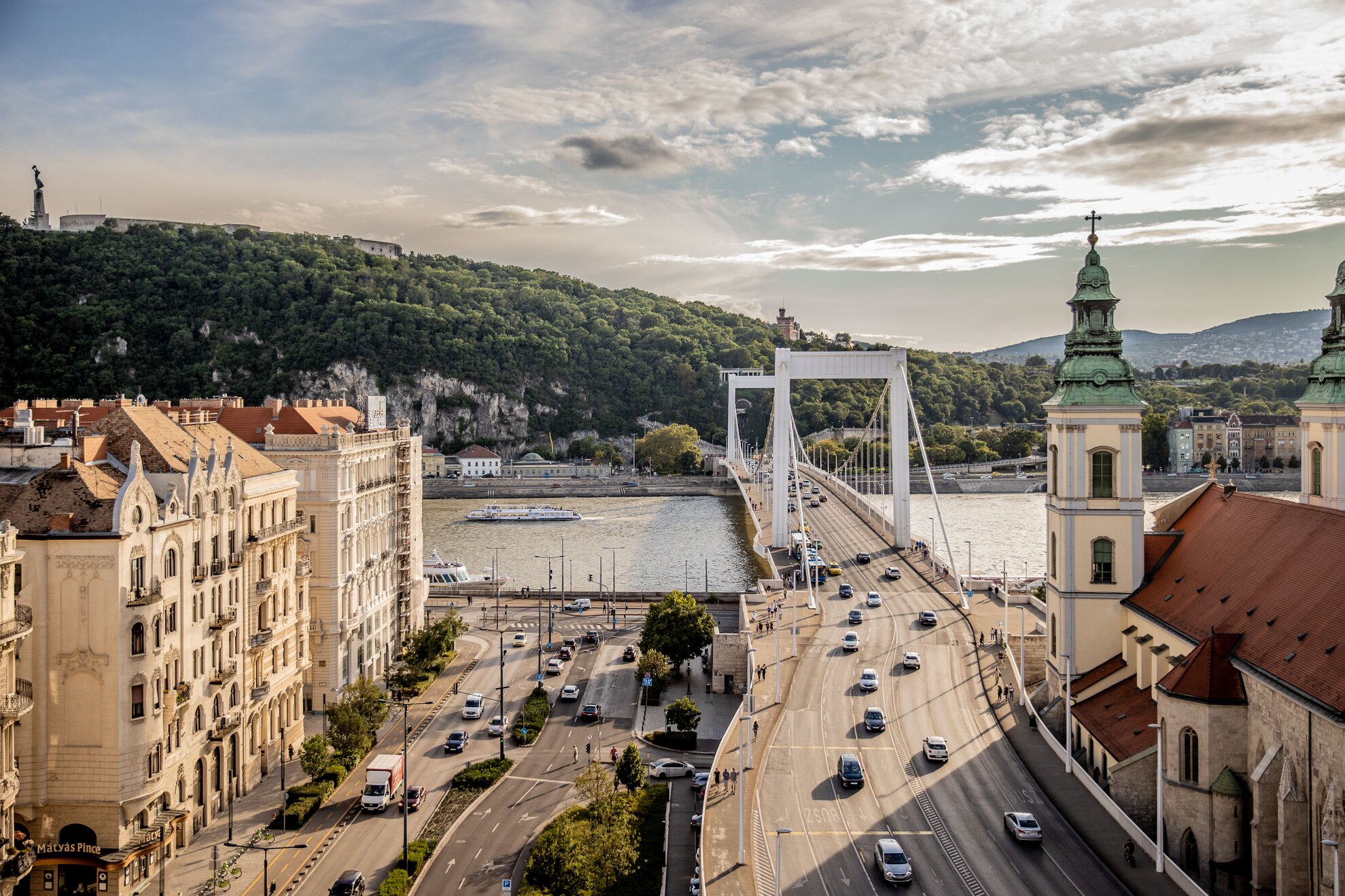 (All photos courtesy of Matild Palace)
MATILD PALACE FEATURES ELEGANT WOLFGANG PUCK CUISINE
Former Iconic Palace Hottest New Destination in Budapest
By Bonnie Carroll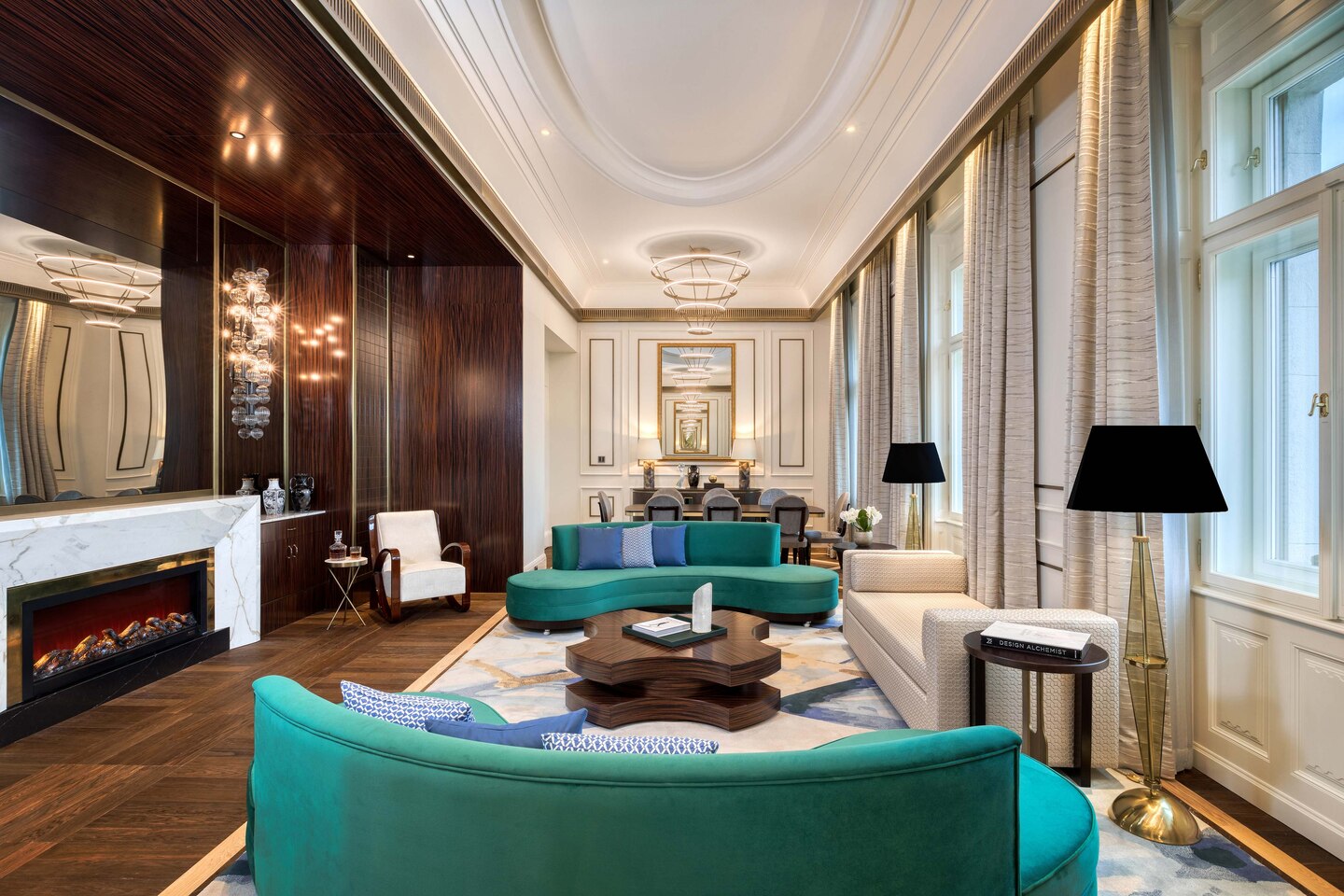 Matild Palace Imperial Suite
Matild Palace, boasts a distinctive ambience representative of its Hungarian heritage, which runs elegantly through its core, 111 rooms and suites, and is unmistakable from the moment visitors step through the front doors. Built during the Belle Epoque era, in 1902, Matild Palace was developed under the patronage of Her Imperial and Royal Highness Maria Klotild of Saxe-Coburg and Gotha to serve as the social hub of the city. She dreamed of the twin palaces greeting those who entered from the Elizabeth bridge as a graceful lady and brought on architects Korb and Giergl to complete the projects of neo-baroque palaces that served as the gateway to the bridge. The palace is listed as a UNESCO world heritage site.
Matild Place was built between 1899 and 1902, and is under monumental protection, and today is committed to inspiring guests with its rich history, culture and epicurean excellence. Combining luxurious surroundings with authentic experiences, it serves as the most spectacular gateway to exploring the magic of Budapest.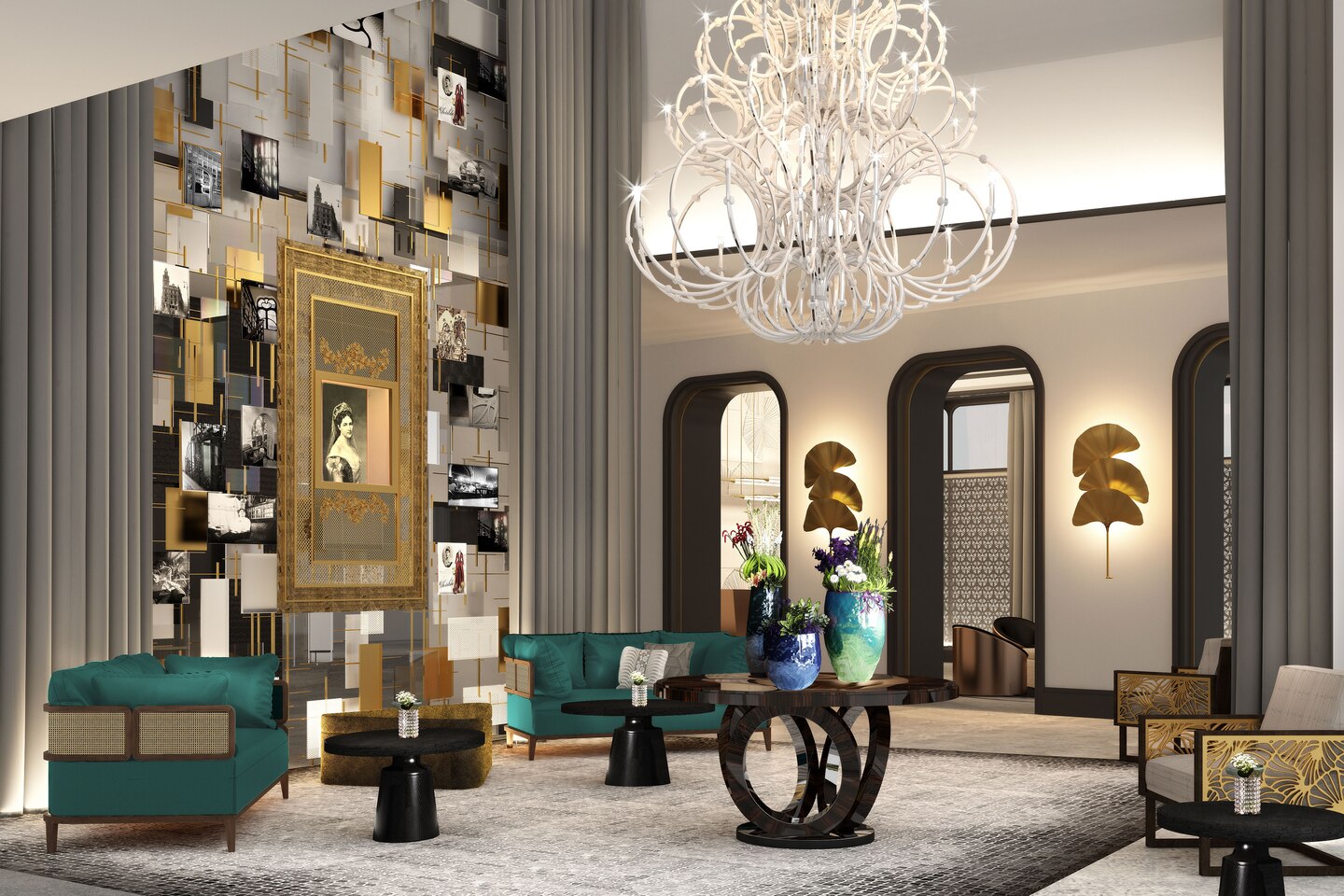 Matild Palace Lobby
Obviously, this palace was the site of extraordinary dinner parties and balls, however, today Chef Wolfgang Puck and staff have reinvented and implemented a modern style while focusing on presenting original, locally authentic and favorite signature recipes of the renowned international chef.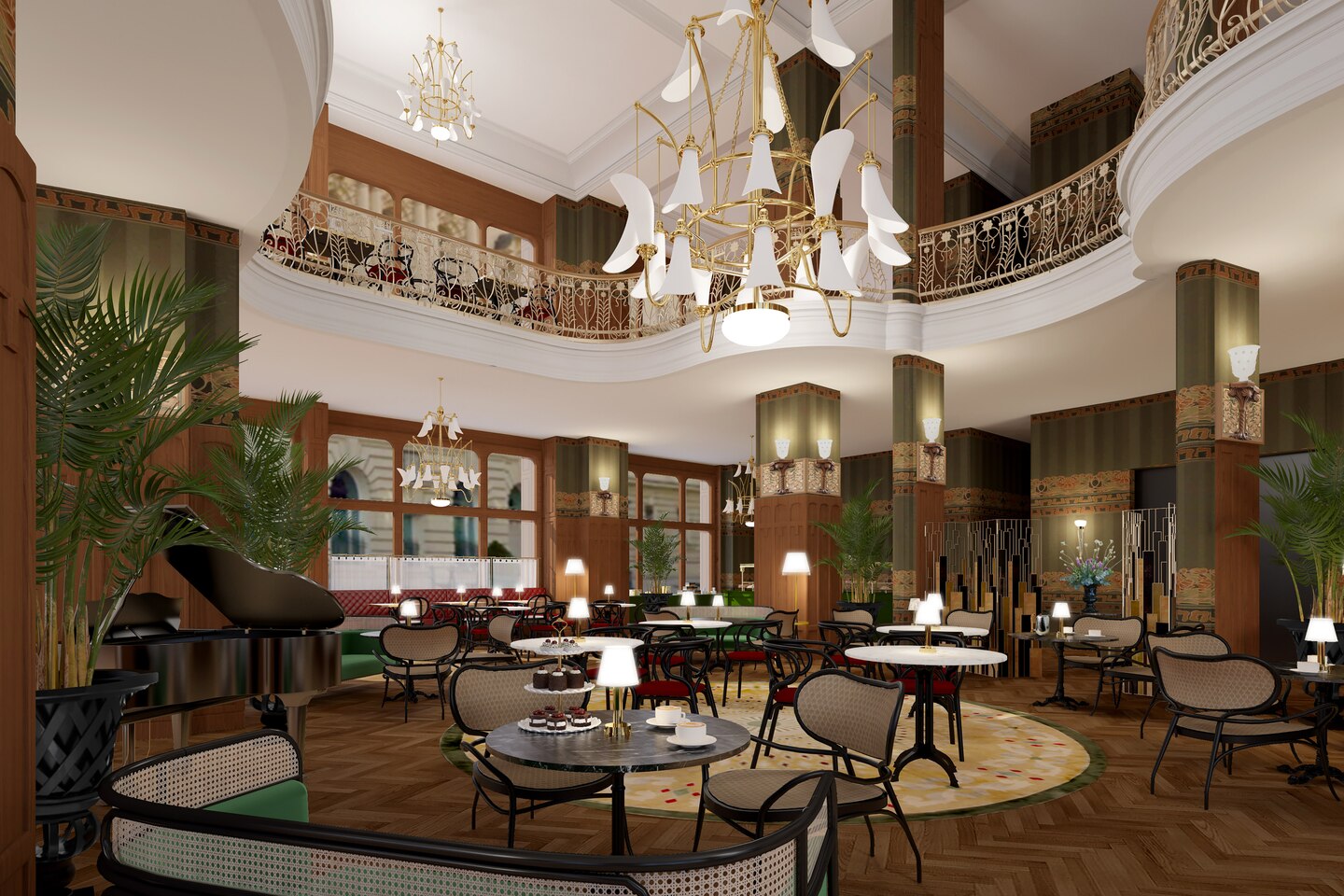 Matild Palace Cafe & Cabaret
Along with 24-hour room service visitors are welcomed to enjoy the Matild Café and Cabaret, a dramatically re-imagination of a historical café originally opened in 1901, reopened as the first café in Budapest after World II, and today a unique venue drawing on the nostalgia and heritage of Budapest serving breakfast, lunch and dinner.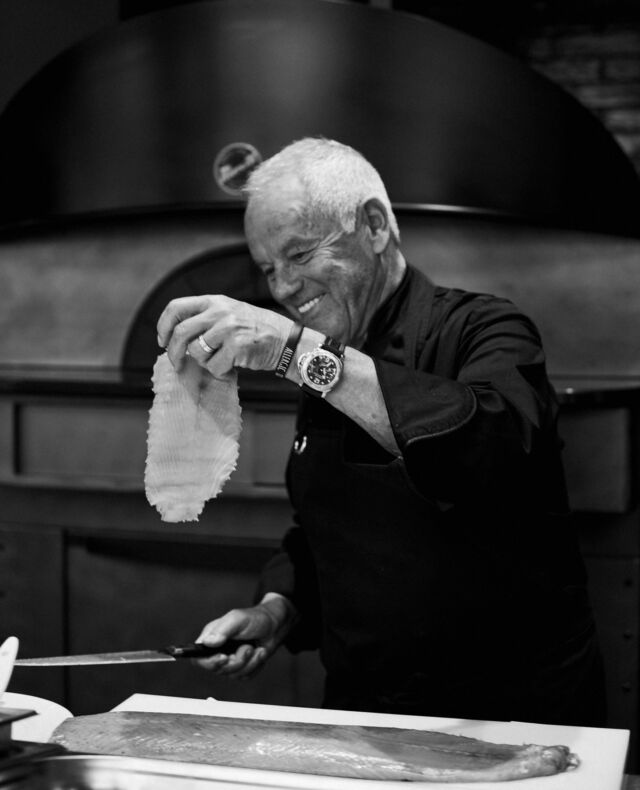 Wolfgang Puck Spago Budapest
Spago Budapest
Worldwide-renowned industry leader and trendsetter Master Chef Wolfgang Puck brings the Beverly Hills culinary and social phenomenon Spago to Budapest, igniting the city's dining scene into a gastronomic epicenter.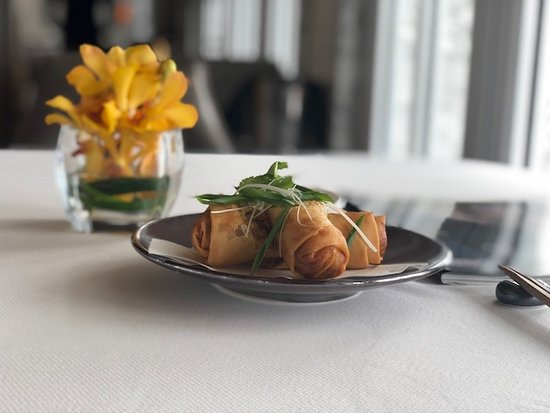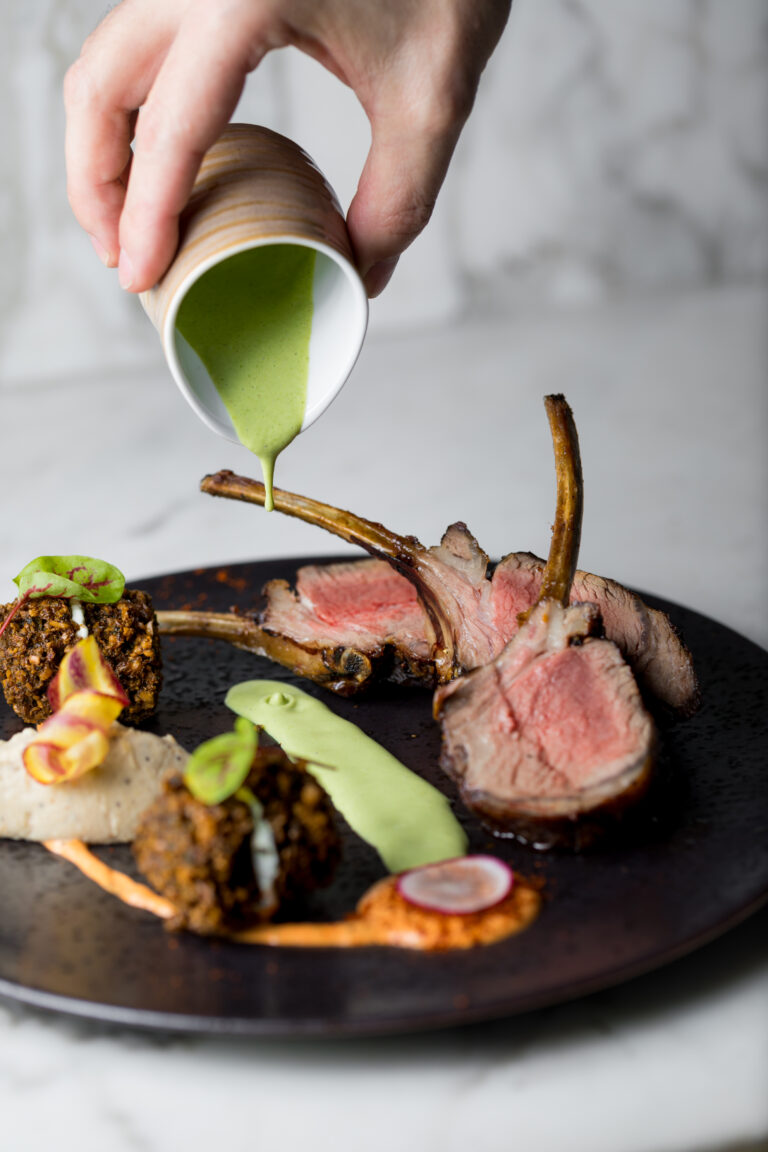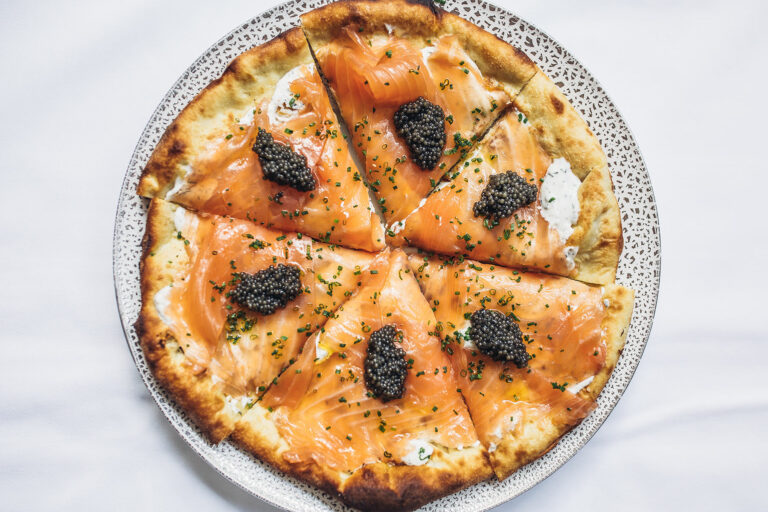 Chicken-laksa-spring Puck, Jako Blayman spago lamb rack, Puck signature pizza
A seasonal, cutting-edge concept is at the core of the menus at Spago Budapest. Wolfgang takes each guest on a culinary journey through both exquisite fusion and locally-inspired dishes along with his classics of American, Mediterranean and Asian influences. With Puck's signature farm-to-table philosophy, the menu features his famed pizzas, appetizers, handmade pastas, a wide selection of entrées as well as seasonal cuisine with influences from Hungary and all around the world.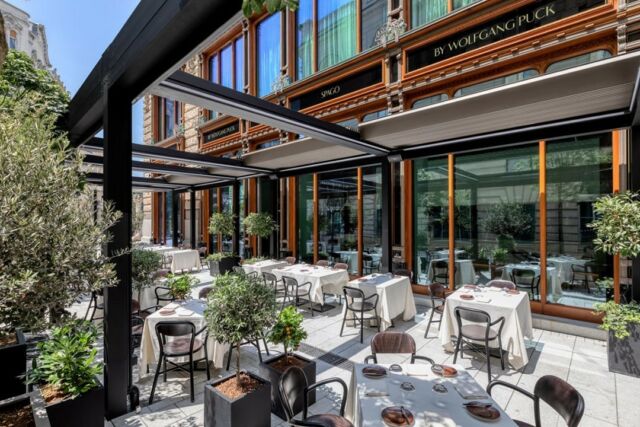 Wolfgang Puck Spago Budapest
The restaurant is also one of the delectable dessert spots in the city offering tempting signatures of Wolfgang Puck and Hungarian features with a modern twist.
The signature cuisine of Spago by Wolfgang Puck Budapest is complemented by the best wines Hungary has to offer along with wines from around the world for everyday dining affairs and celebrations. Horvath Mate, our Head Sommelier has curated a list which offers an expert epicurean experience to our guests for every occasion. Located at Váci utca 36, in Matild Palace, Spago by Wolfgang Puck Budapest is the first European outpost of Wolfgang's flagship restaurant. Reservations required. They serve breakfast, lunch and dinner. Dress code is smart casual. Phone +36-1-550-5050.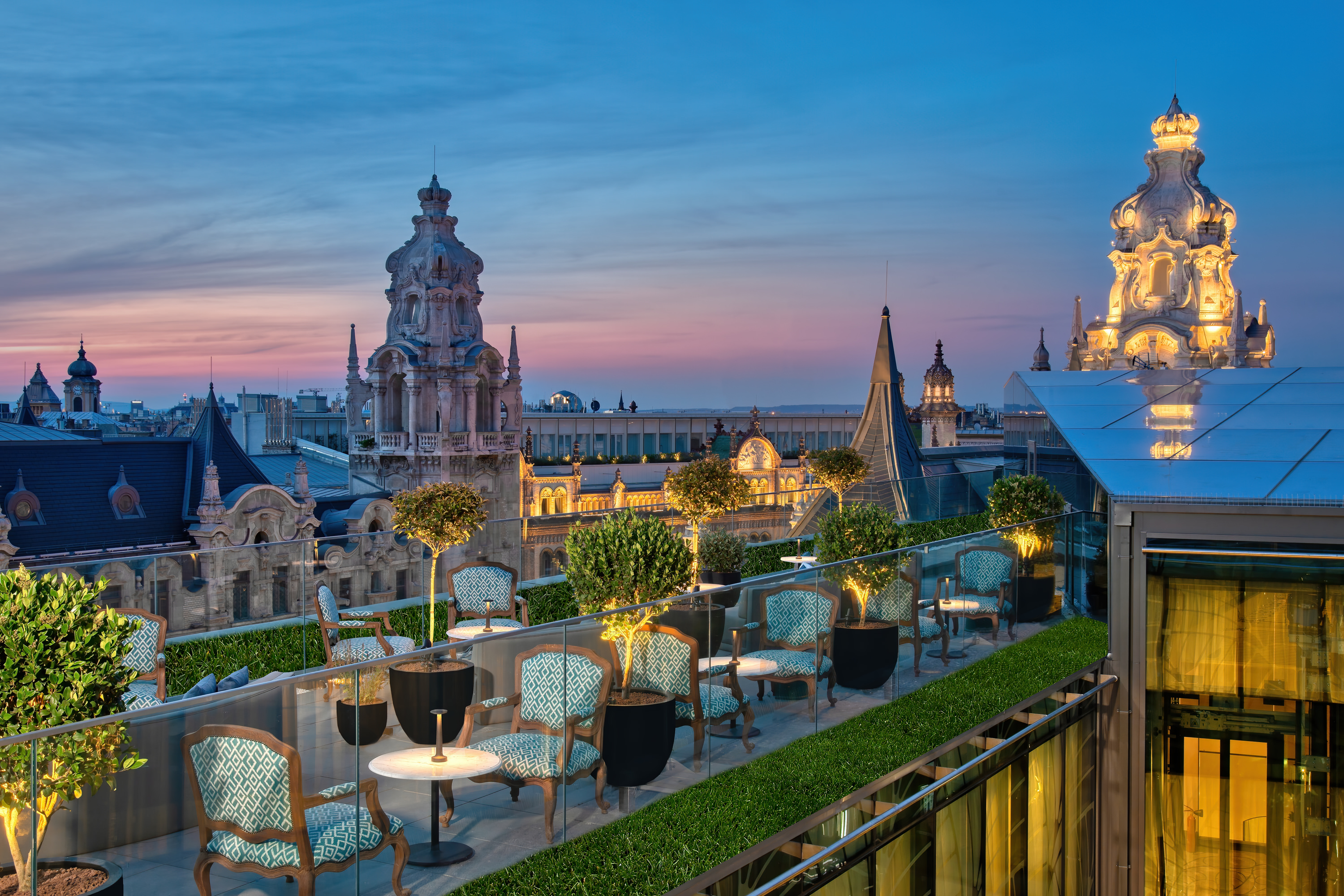 Matild Palace Rooftop Terrace
The Duchess is a hidden gem among Budapest's famed roofscape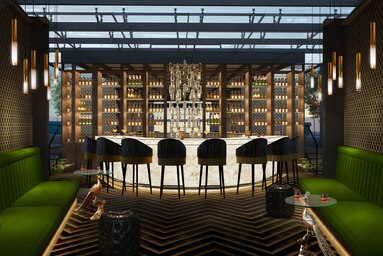 venues. It is a secret liquor library that shines a new perspective on Budapest vistas. Guests relive a time of decadence and high drama throughexquisite culinary, mixology and a carefully curagted soundtrack. The glamorous rooftop hideway designed originally as a rendevous for the Decadence Movement was suggested to palace architects Floris Korb and Kalman Griergelby her Imperial and Royal Highness Maria Klotild to provide a secret venue to share her "joie de vivre" moments with high society friends.
At 6.500 Huf, the Cottage Cheese infused chartreuse Jaune, Luxardo Marichino, TS Williams Pear Palinka, Chanpagne, Lemon and Vanilla Duchess signature cocktail is a true delight.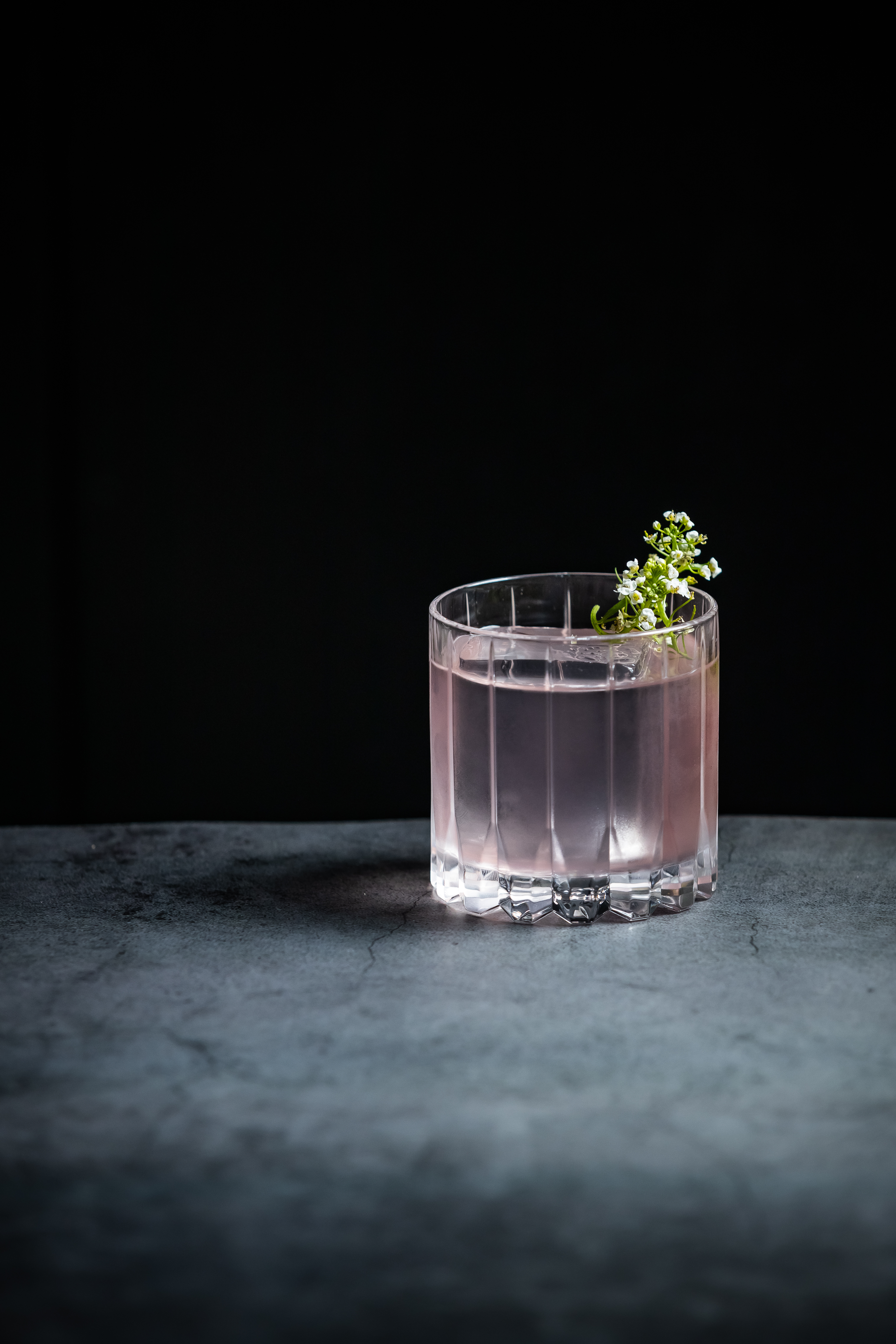 The Duchess Cocktail
Paired with a cutting-edge décor —courtesy of award-winning MKV design London— The Duchess hide-a-way cannot fail to impress from the moment visitors step in, the experience created by the renowned Masterchef Wolfgang Puck is truly unique, not only in Budapest, but also in Europe. Open for dinner. Dress code: Smart Casual Phone: +36 1 550 5151 for reservations.
Swan Spa
The Swan Spa features a Turkish-influenced bath experience with traditional thermal therapy and Hammam rituals designed to awaken the senses and purify the mind, body, and soul. The salt and steam room provide the ultimate in overall rejuvenation.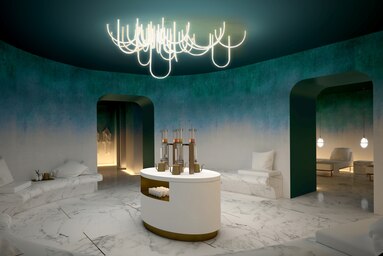 Matild Palace Swan Spa
Services, Treatments and Amenities include Body scrub, Body wrap, Couple's Massage, Facials, Foot bath, Massages, Separate Men's & Women's Lounges. Steam room https://www.marriott.com/hotels/maps/travel/budlc-matild-palace-a-luxury-collection-hotel-budapest/ . Hours: Mon-Sun: 07:00 AM - 10:00 PM - Phone: +36 1 550 5020
Local Attractions
Vaci Utca, St. Stephen's Basilica, Szent Istvan ter 1, Szechenyi Chain Bridge, Szechenyi Lanchid, Buda Castle, Szent Gyorgy ter 2, Hungarian Parliament Building, Kossuth Lajos ter 1-3, Margaret Island, Margaret Island, Heroes' Square, Hosok tere, Szechenyi Thermal Bath, City Park, Allatkerti krt. 9-11, Hungarian State Opera House, Andrassy ut 22, Gellert Hill
Airport Information
Budapest Airport (BUD), Airport Phone:

+36 1 296 9696

, Hotel direction:

13.0 miles SE
Note: This hotel does not provide shuttle service - Estimated taxi fare: 50 EUR (one way)
Driving directions
Take Route 4 at the airport exit and follow to the city center for approximately 19 kilometers. At the corner of Museum of Applied Arts (Iparmuveszeti Muzeum) turn left onto Kinizsi u. At the end of the road turn right onto Kozraktar u. Follow Salkahazi Sara rkp. (turn left), and continue onto Pesti also rkp with slight right onto Havas u. Turn left at the 2nd cross street onto Molnar u. Turn left onto Iranyi u. and follow the road to reach Matild Palace.
Parking
Off-site parking, fee: 2.50 EUR hourly, Valet parking, fee: 3.50 EUR hourly
Other Transportation
Nearby Car Rentals -
Hertz
, Apaczai Csere Janos, Budapest, 1386,Phone: +36 1 296 0998
Subway Station,

Ferenciek Tere
https://www.marriott.com/hotels/maps/travel/budlc-matild-palace-a-luxury-collection-hotel-budapest/
MATILD PALACE
Vaci Utca 36
1056 Budapest Hungary
+36 1 550 5000
________________________________________________________________
---