KIDS KALEIDOSCOPE .   .   .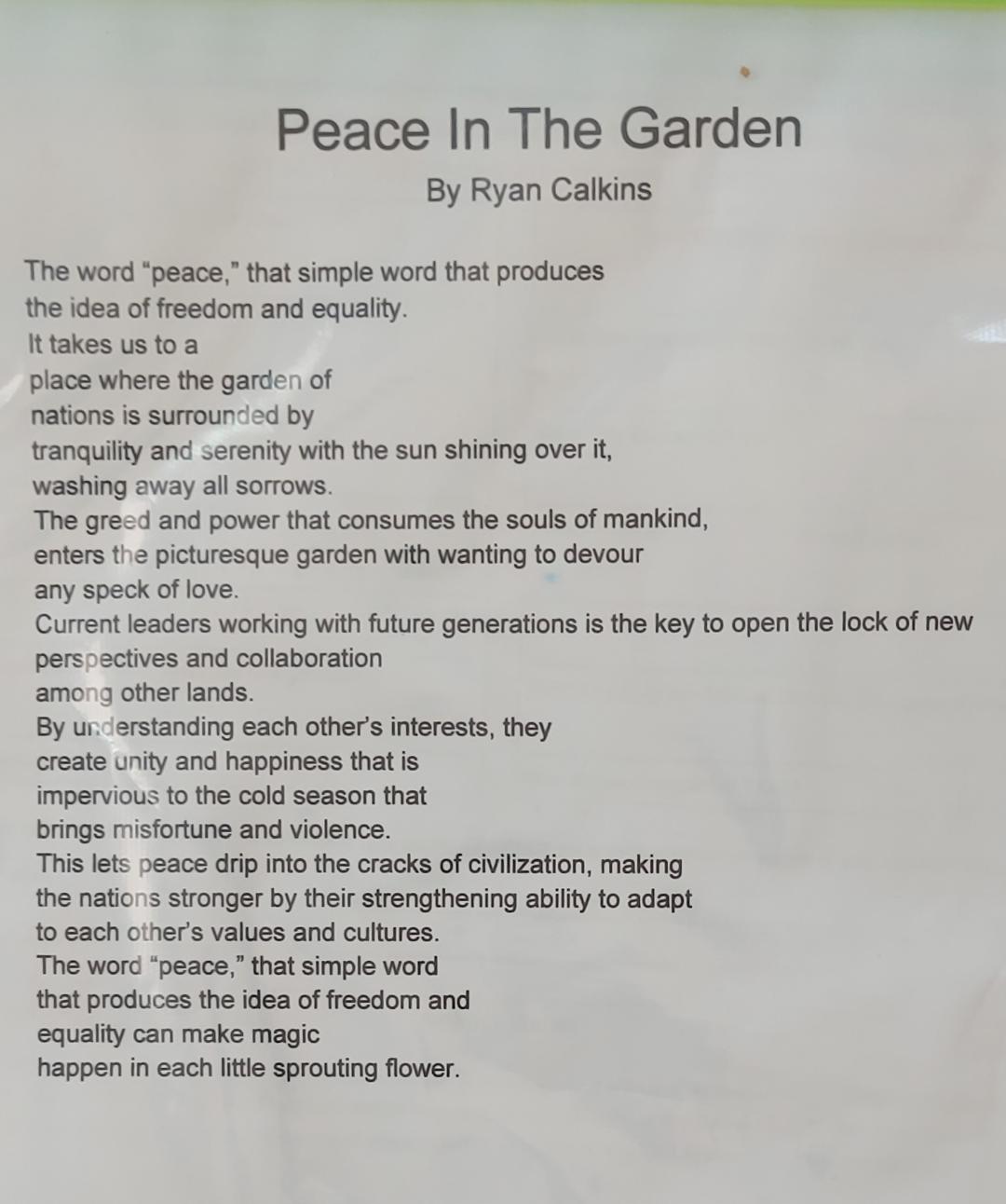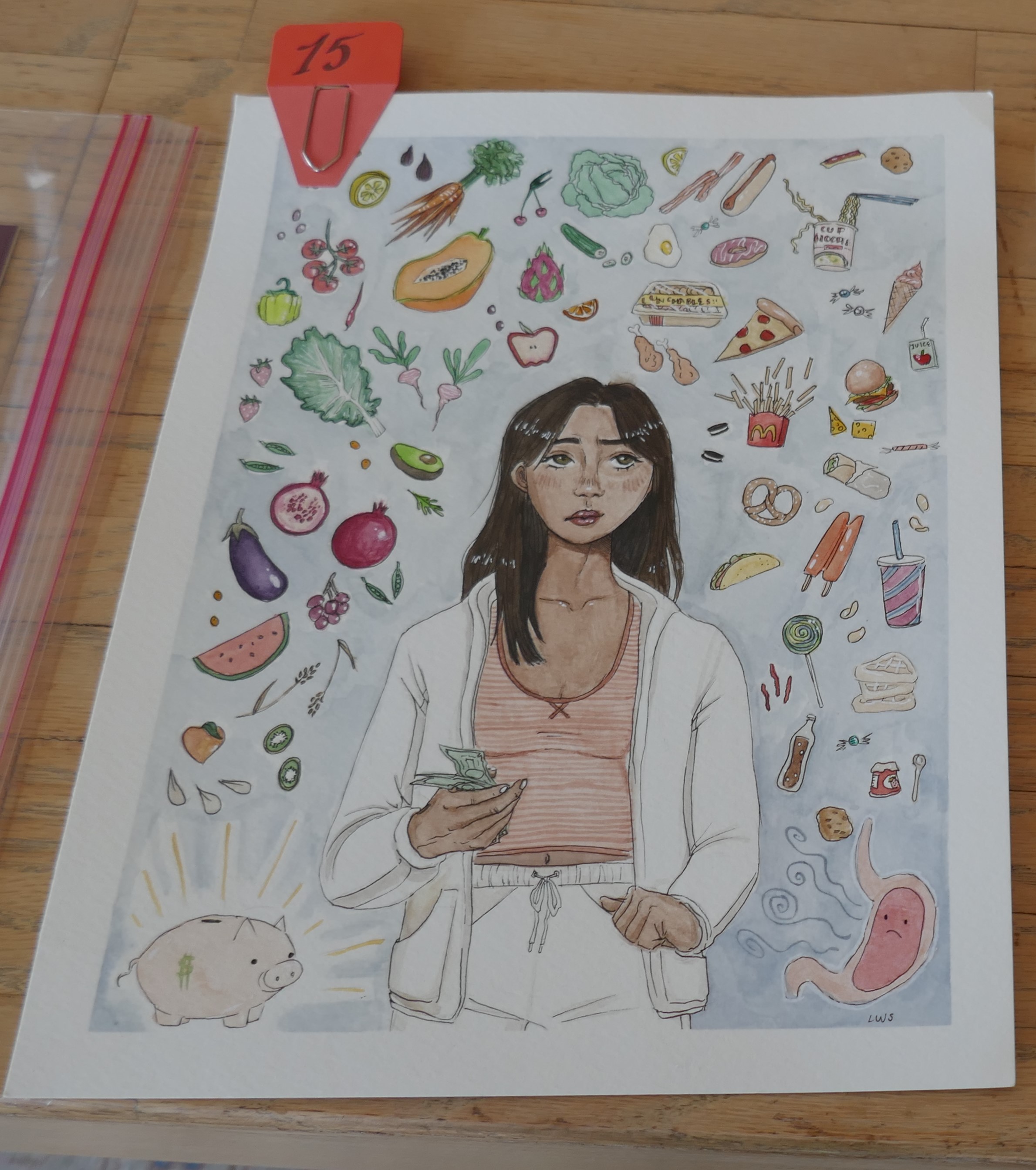 1st Place Poem by Ryan Calkins - 1st Place Art by Leighton Willow Smith
SANTA BARBARA SISTER CITIES 2023 YOUNG ARTISTS & AUTHORS SHOWCASE
              Six Artists and Three Poets Selected For Awards Annual Showcase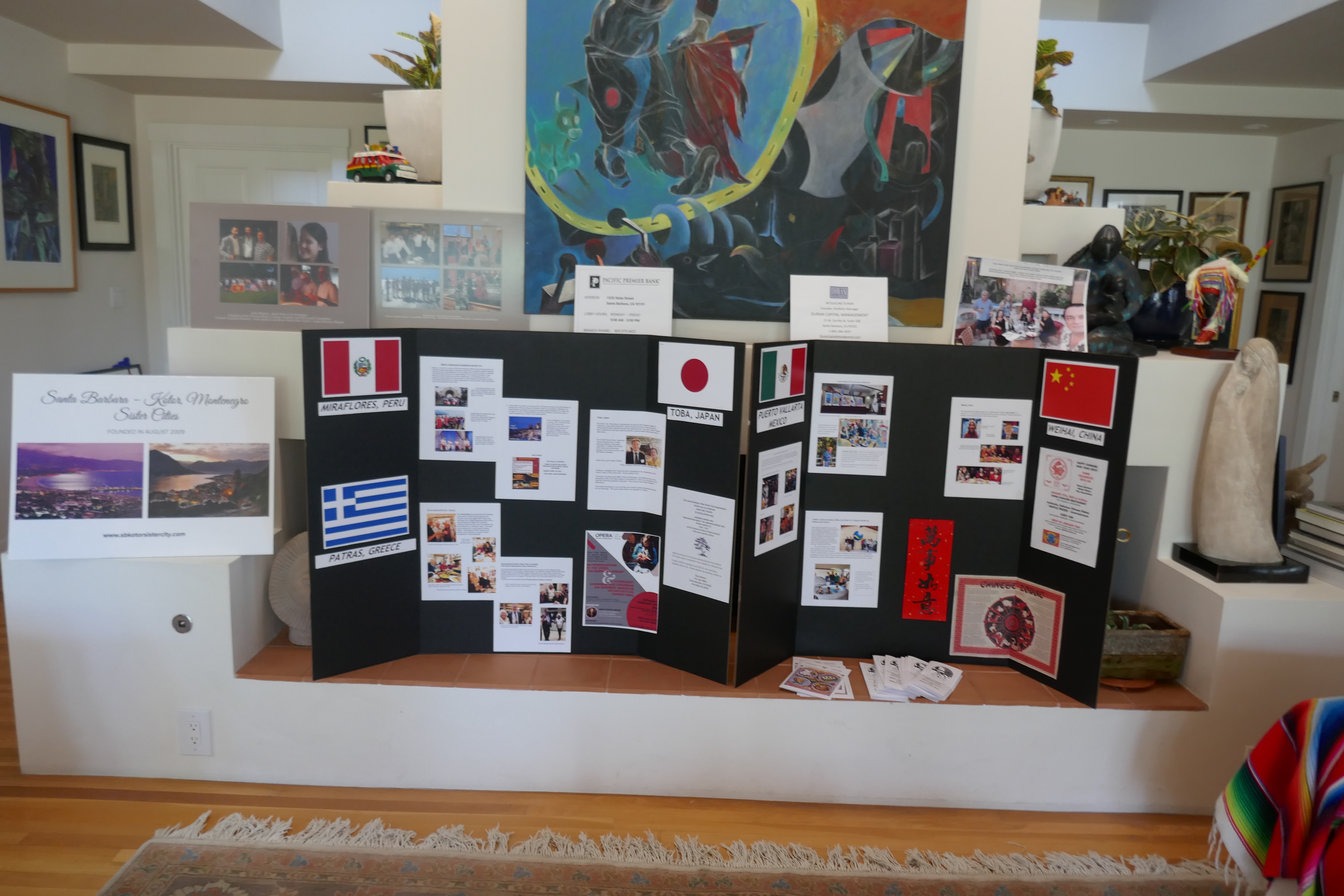 Santa Barbara Sister City Showcase Display
By Bonnie Carroll
An enthusiastic crowd of Santa Barbara Sister Cities board members, friends, young artists, and poets gathered at the home of Gil and Marti Garcia, long-time board members of the Santa Barbara - Puerto Vallarta Sister City Committee, to participate in the reception, viewing and awards presentation of the Sister Cities 2023 Young Artist & Authors Showcase. The Theme for the competition ­­­­­­­­­ "Peace by Piece Food Security in my Community" included students ages 13-18, who submitted art with written descriptions for consideration. The Children's Creative Project (CCP) assisted with this year's event.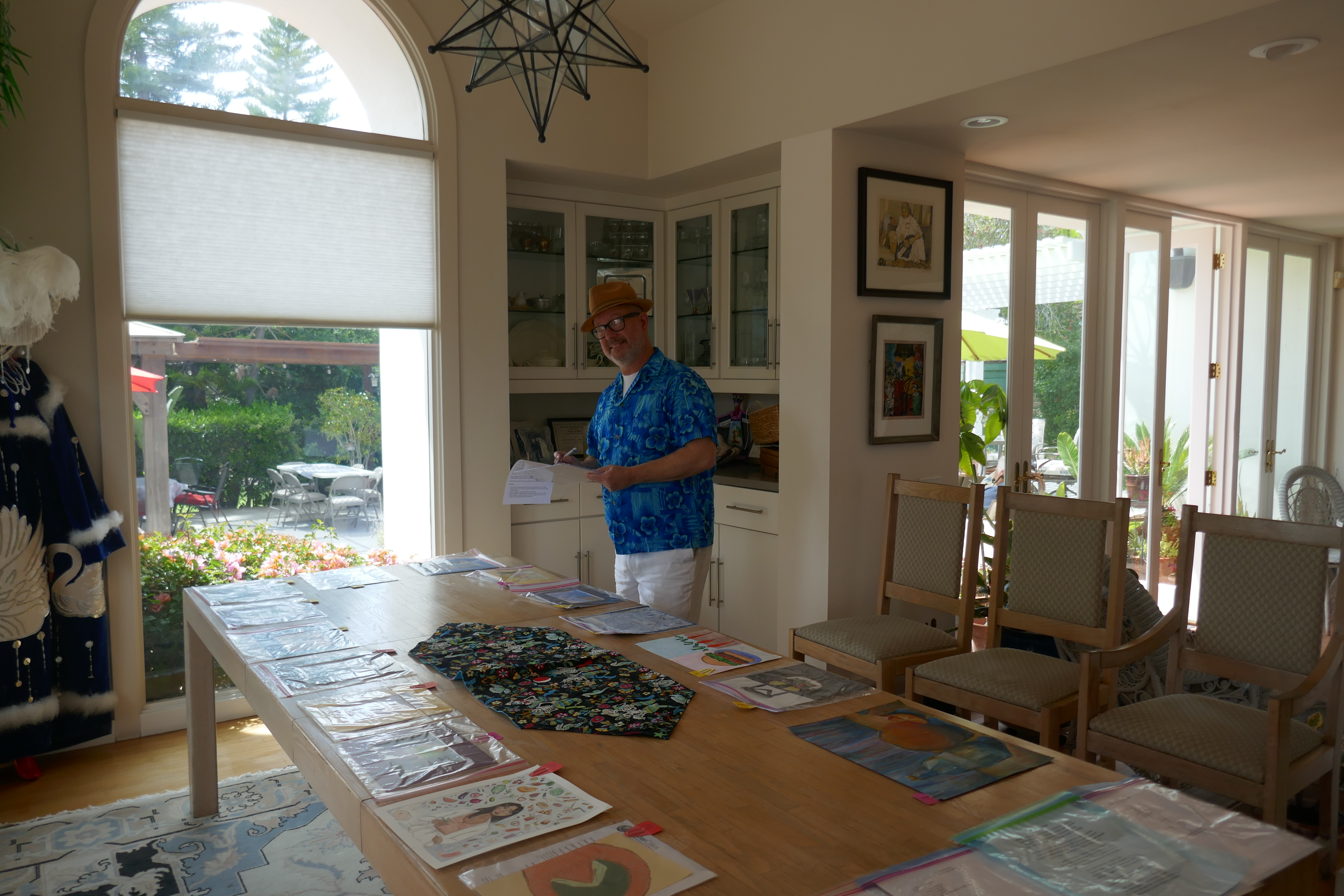 Michael Long Judging Young Artists Works
Winning artists included 1st place, Leighton Willow Smith, $250 prize, 2nd place April Harper, $150, 3rd place Sebatian Cadwell $100 prize. A collection of submissions came from Puerto Vallarta and those winners included 1st place Melany Nicole Joya Rodriguez $250, 2nd Place Viviana Vasquez Romero $150, 3rd Place Amara Estefania Coria Garcia $100.  Our official Judge for this year's art competition was Michael Long, local Santa Barbara artist, art teacher and arts coordinator with Studio 121 in Santa Barbara.
Judges for 2023 winning poets included Melinda Palacio, renowned local writer and poet who was installed this month as Santa Barbara 2023 Poet Laureate, and Alicia Sorkin, a retired high school teacher and board member of the Santa Barbara Puerto Vallarta Sister Cities Committee.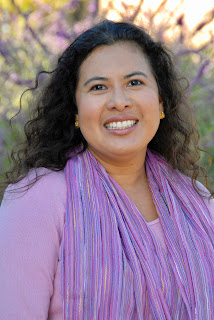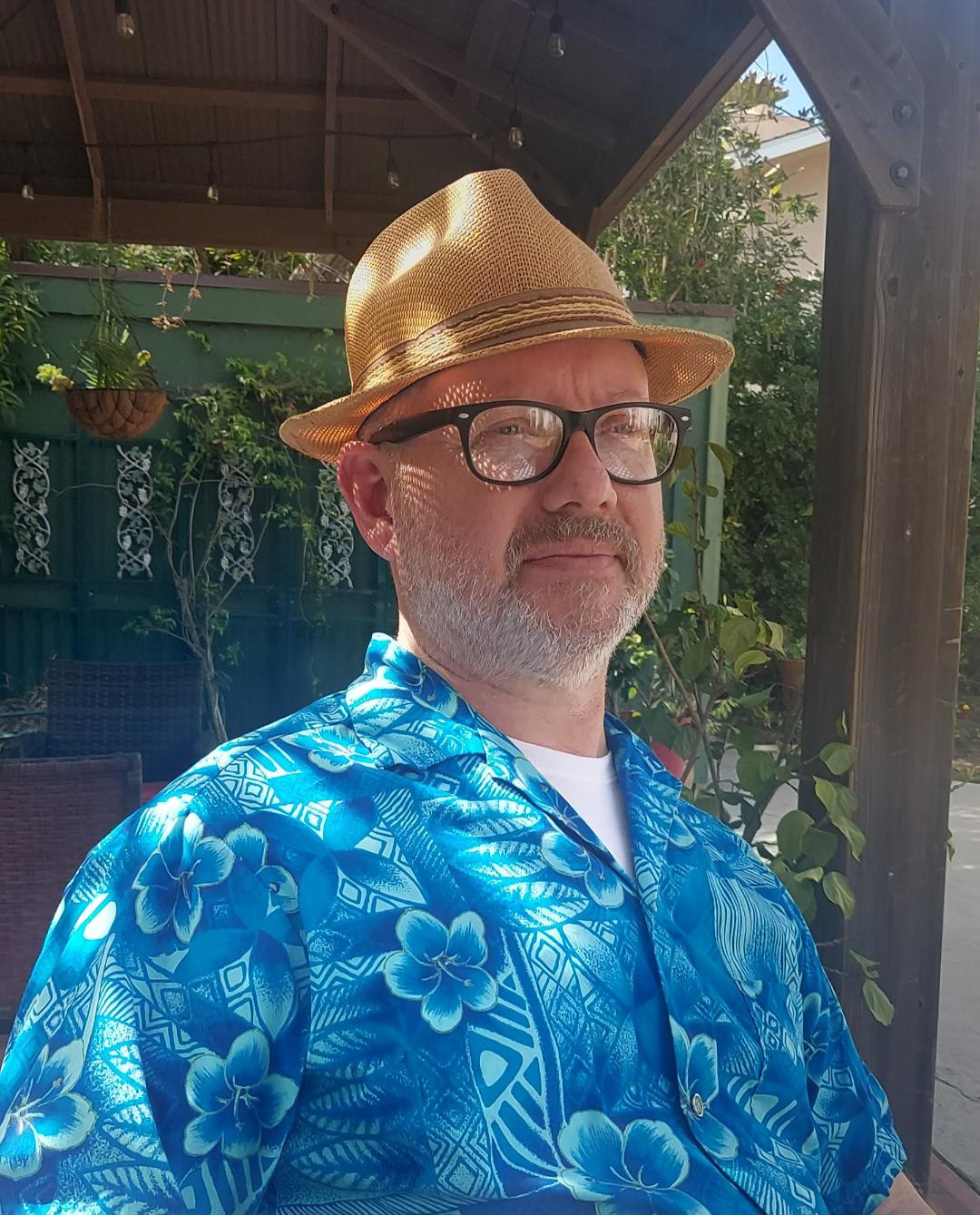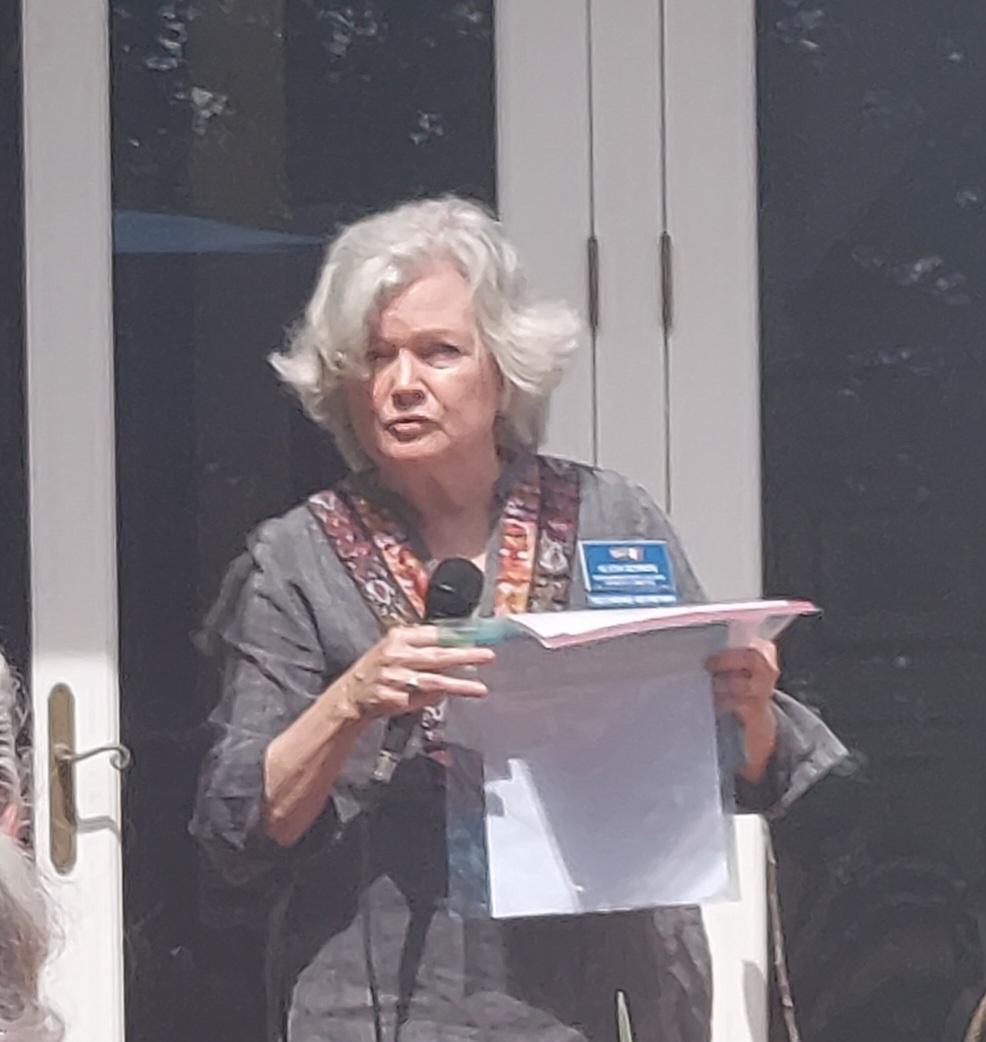 Melinda Palacio, Poet Laureate - Michael Long, Artist - Alicia Sorkin, Retired Teacher
Winning Poets included 1st place Peace in the Garden by Ryan Calkins $250, I am an Oak Tree by Brock Mitchell 2nd Place $150.00, and Counting Pennies by Penelope Welsh $100 3rd Place. When announcing the winners at the showcase Alicia Sorkin shared how pleased she was to be judging in tandem with Melisa and how unified they were in the selections they had both made to honor the most talented young poets who had submitted their well written and focused work for consideration."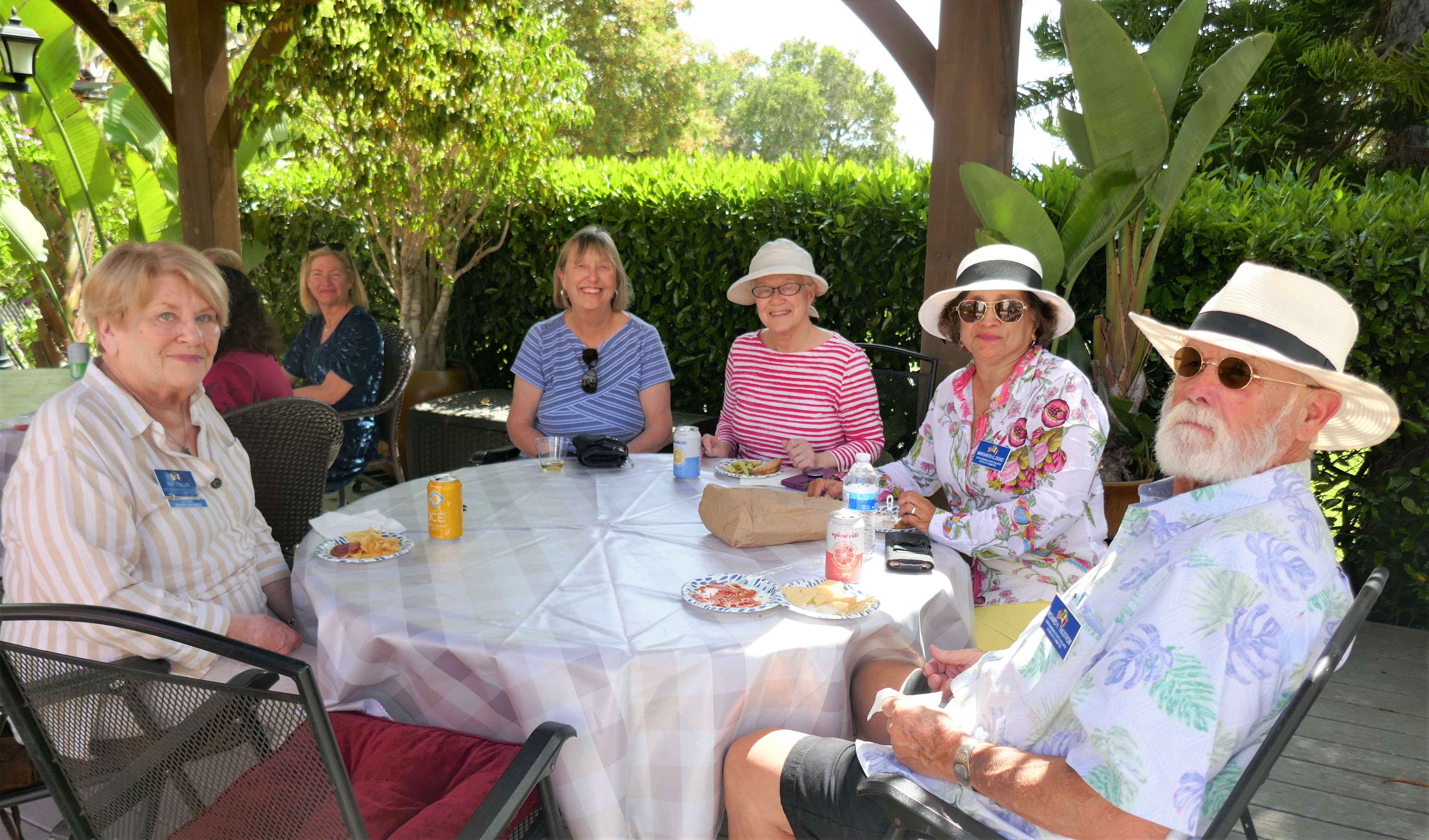 Santa Barbara Sister Cities Board Members Enjoying the Showcase
Enjoying the youth art, poetry and outdoor reception were members of the Sister City committees including Kotor, Montenegro, Patras, Greece, Toba, Japan, Weihai, China, Mira Flores, Peru, and Puerto Vallarta, Mexico and a new member Mayor Roberto Martinez, of Port Hueneme. Also in attendance were Santa Barbara City Councilman Oscar Gutierrez, a member of the Santa Barbara/Puerto Vallarta sister city committee, representing Mayor Randy Rowse, Pat Fallin, the Past SCI Board Chairman, and Linda Gunther, ex-officio. Sponsors for the winning prizes included Pacific Premier Bank and Duran Capital Management. The Children's Creative Project (CCP) assisted with this year's event.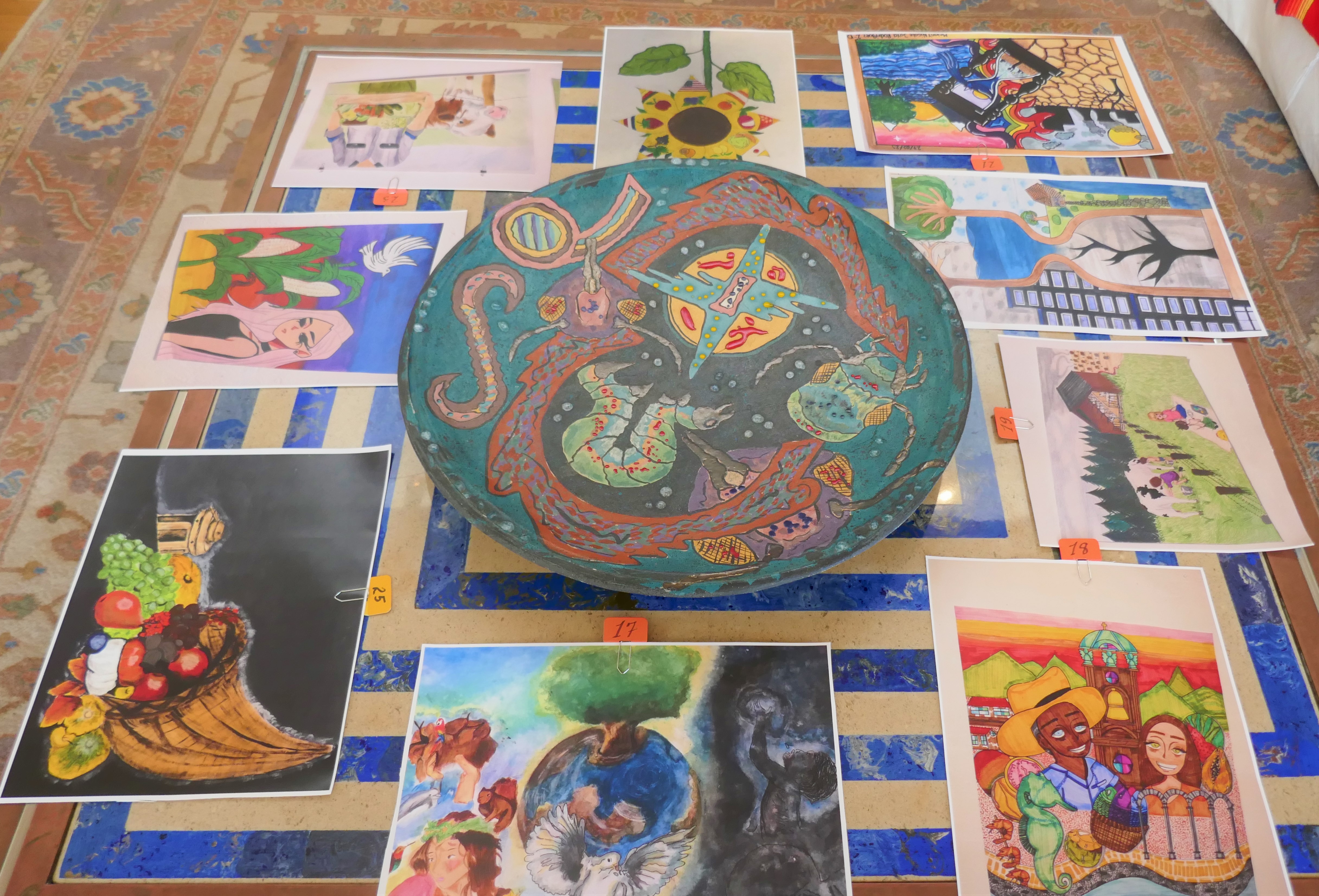 Artwork Submitted from Puerto Vallarta Young Artists
Local judges Michael Long, Alicia Sorkin and Santa Barbara Poet Laureate 2023 Melinda Palacio, all agreed it was challenging to reach the final selections due to the outstanding submissions this year and the insightful representation of the theme created by all students. Guests reviewed the art works and poetry submissions following the judging and relaxed on the verandah to enjoy a buffet filled with delicious international bites provided by sister city members in attendance. The 2023 Young Artists & Authors winners will also qualify for participation in the international competition.
The 2023 Young Artists Showcase theme selected was food sustainability, which has become an undeniably harsh reality in all our lives. As covid and world challenges find our food sustainability are disrupted, ecosystems are disturbed, cultures are affected, and resources are proven to be unsustainable for long-term use,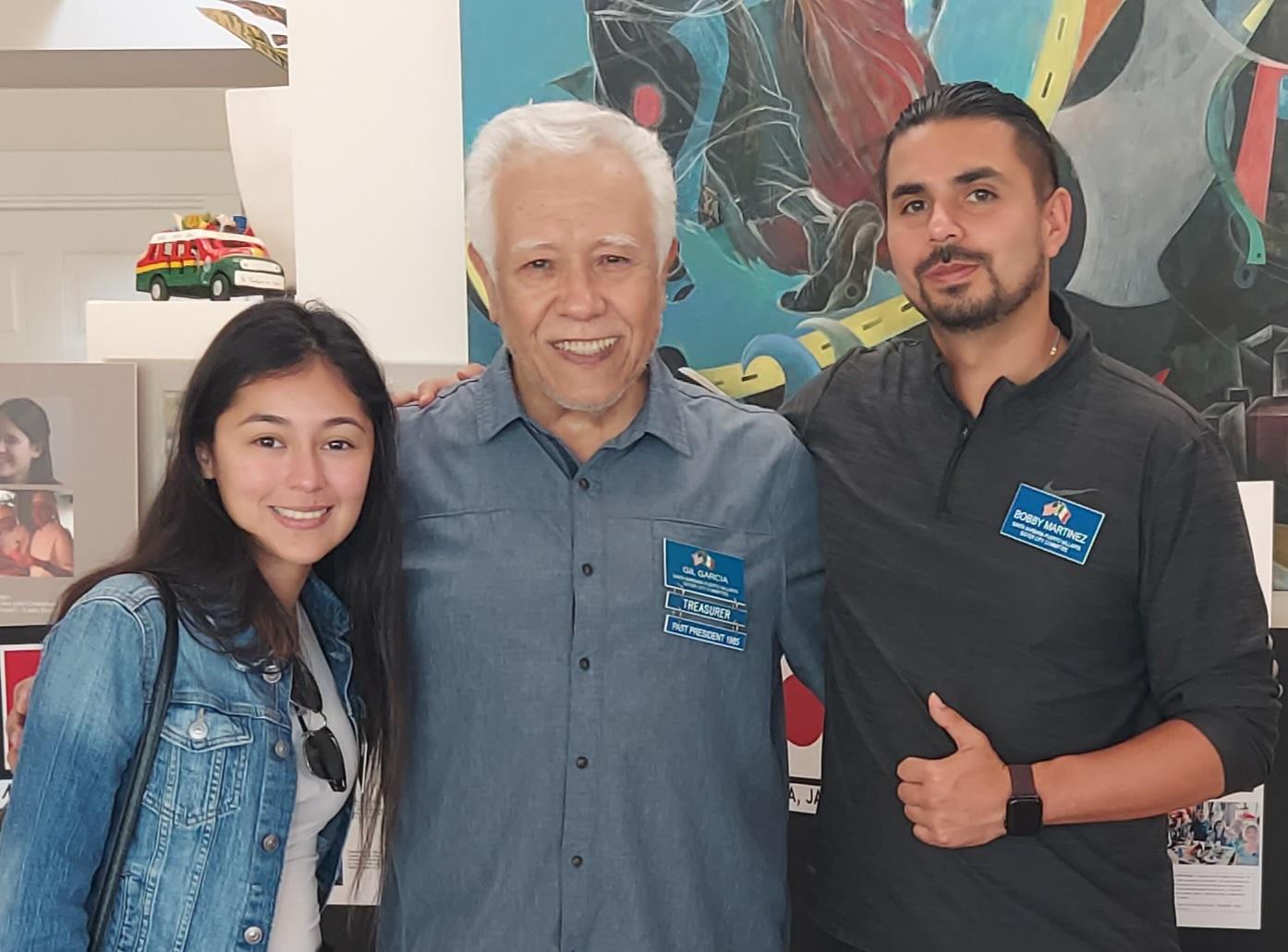 as well cost-effective issues on a small and large scale. These ongoing changes impact our local and global communities on every aspect, and youth are the key to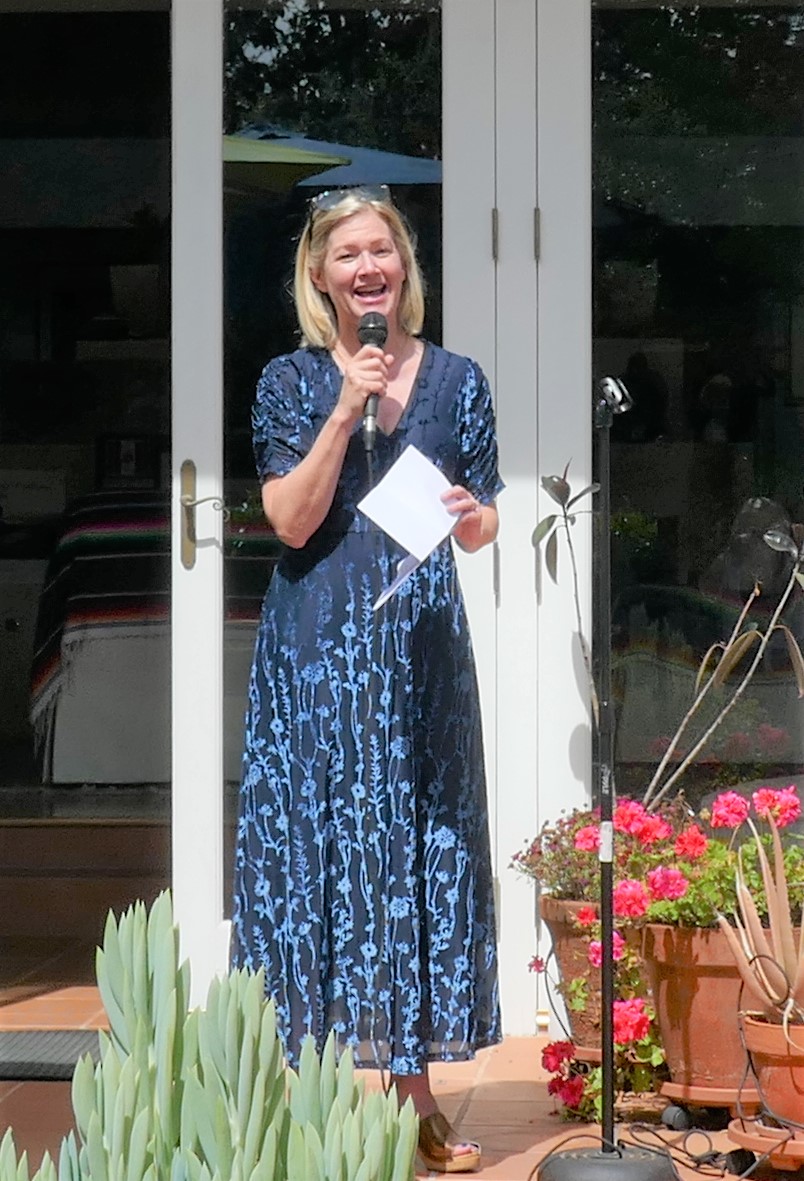 tackling this global reality. Art students represented a bevy of Santa Barbara area schools, and Puerto Vallarta, Mexico.
Event hosts Marti and Gil Garcia commended and thanked all, especially the judges who assisted in selecting the young artists & authors. Due to the unexpected absence of Chairwoman Margaret Saavedra, Sister Cities Board Vice-Chair Lucile Via, whose daughter Aria entered her artwork in this year's competition, shared her good wishes to the winners and gave a brief history on the importance of Santa Barbara Sister Cities participation.
For information Visit: https: sistercities.org/YAAS, Sister Cities International, @SisterCitiesInt. https://www.santabarbaraca.gov/gov/brdcomm/nz/sistercity/cities/default.asp.
---