BLUE WATERS ANTIGUA
Soldiers Bay, St. John
by Bonnie Carroll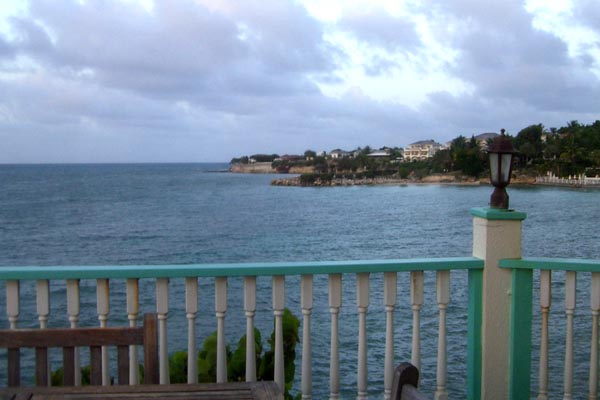 This is what I would consider the 'blue blood' resort of Antigua, with an emphasis on  understated elegance in every element. The lobby of this luxury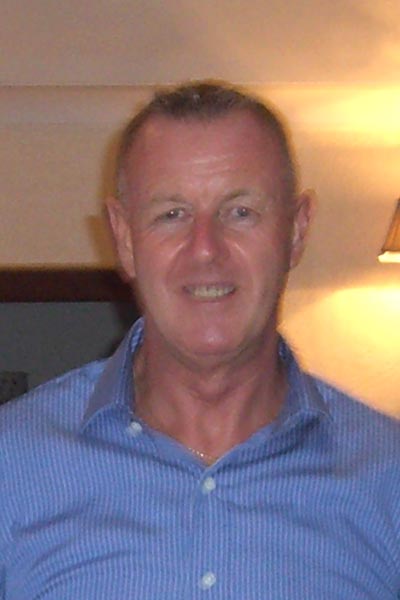 resort, located on Antigua's northwest coast, is brimming with old world charm, and says welcome to paradise.
The Palms alfresco restaurant, located by the pool is a dream sequence in all that is wonderful about island life, and the food is prepared and presented so tastefully that it is seductive. According to Alistair Forrest, General Manager of Blue Waters Antigua, "we are considered a five star property, however, we wish to be known by our guests as a property where they have all the amenities, but feel comfortable and easy during their vacation time with us."                            ,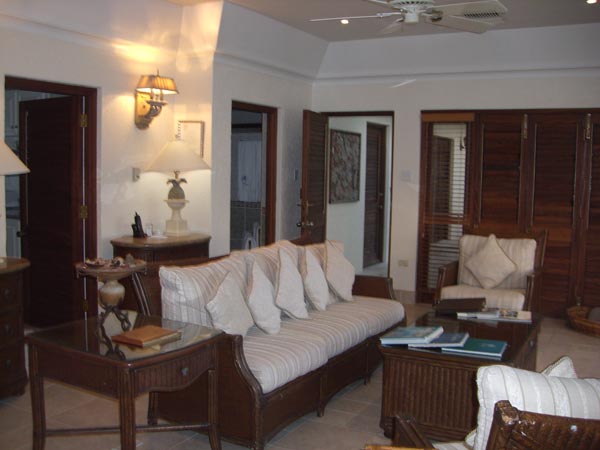 The Rock Cottage at Blue Waters is a separate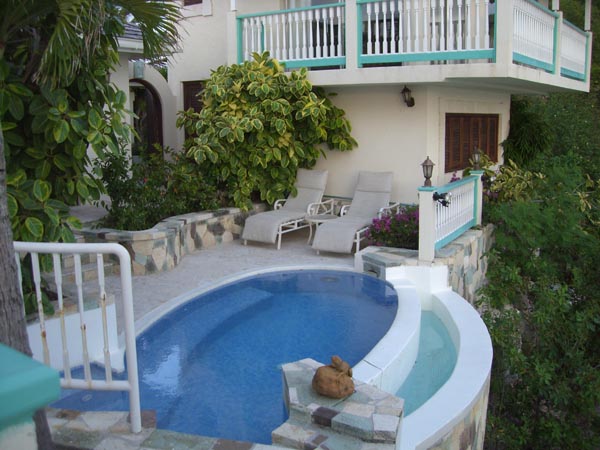 luxury villa perched on top of a cliff overlooking the ocean at the end of the resort, providing privacy and intimacy. It includes elegant living quarters for as many as eight people, and a nanny and chef can be provided for guests use if requested. The Rock Cottage jacuzzi, overlooking the ocean is one of the most beautiful I've seen anywhere, and the patio at sunset is the only place to enjoy hors d'oeuvre with a Kir Royal.  The Rock Cottage has its own boat dock, with a boat for guest use during their stay. This is a favorite venue of renowned entertainer Lionel Richie, and it's easy to understand why.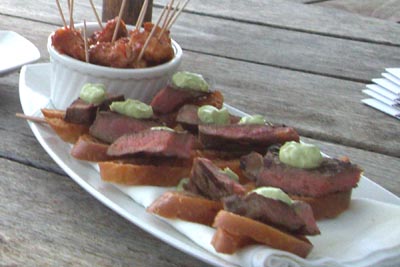 Many of the Suites at BlueWaters have been renovated recently, offering a modern look for style conscious visitors. The resort offers seven freshwater swimming pools as well as strolling paths to two private resort beaches.  Naturally, tennis courts, water sports, and fitness center facilities are available to guests, as well as a beauty salon/spa and gift shop. Live music and entertainment fill the Pelican bar nightly, where cocktails, branded wines. and apertifs are served to compliment delicious dinner entrees and desserts.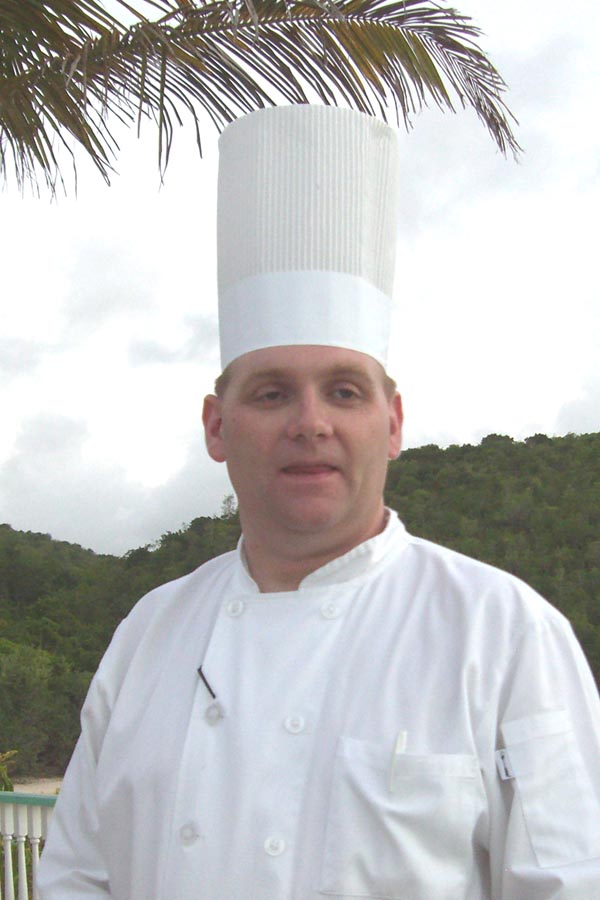 The Executive Chef Graham Singer is an International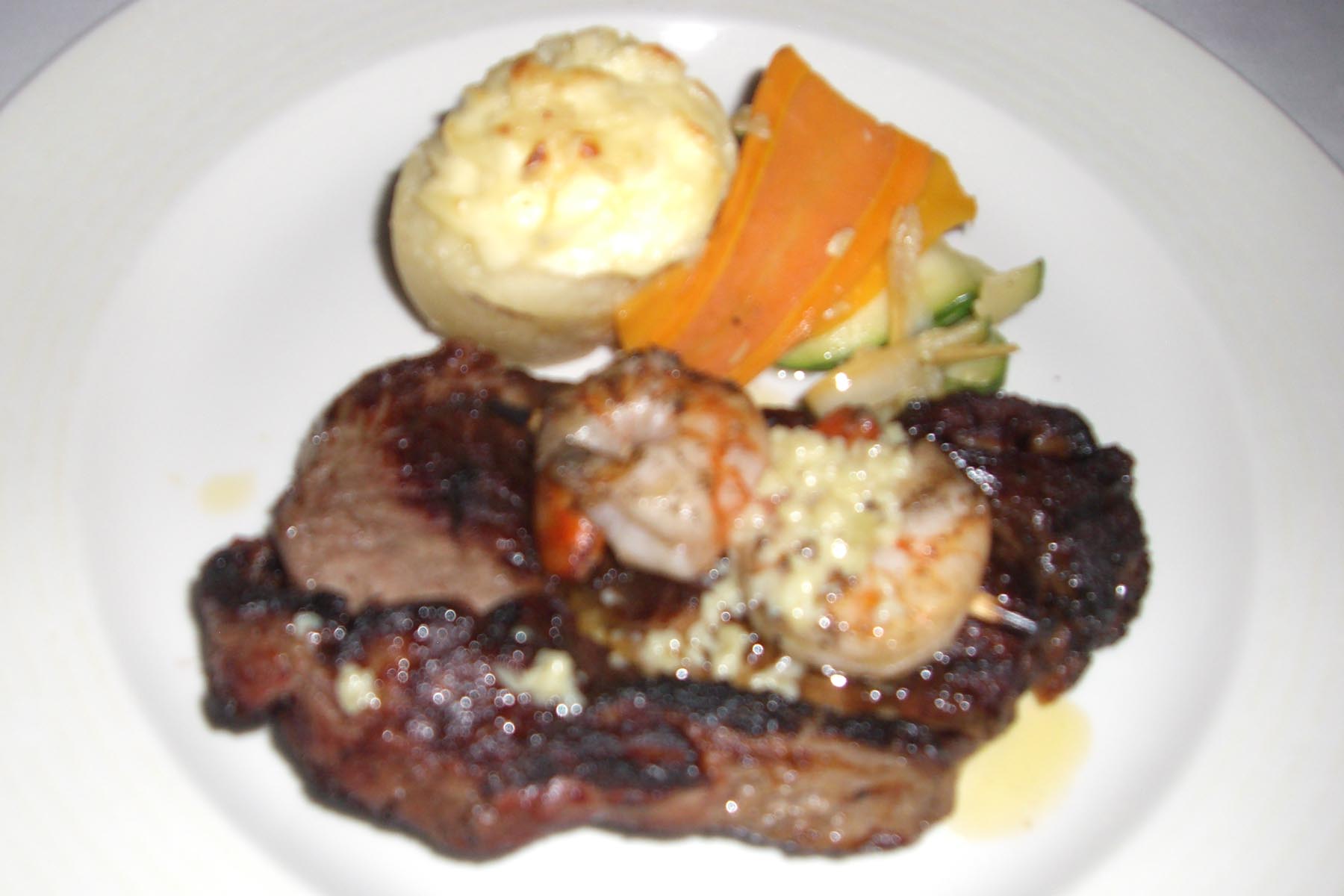 award winner, and is quite renowned. Chef Singer is a man who can turn a simple BBQ into something that would have made Julia Child say 'Bon Appetit.'
Chef Singer and his culinary staff strive to create and present outstanding Caribbean plates using the freshest in Antiguan produce and seafood.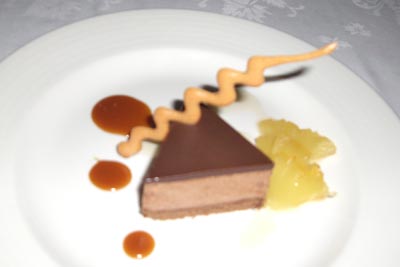 Signature dishes include Softback Crab Cakes with mango salsa and Antiguan Mahi Creole.  The Palm Restaurant features Antiguan colonial style dining. Additional resort restaurants include Vyviens, and The Cove Restaurant, which is currently under renovation and is scheduled to re-open in the fall.
So, being that I am a woman who lives the color blue—this outstanding resort was made for me! I simply adore this property, as well as Mr. Alistair Forrest, general manager and career hotelier extraordinaire, who is so brilliant and made our visit so memorable. For additional information on Blue Waters please visit: www.bluewaters.net or email: bluewaters@threesixtyhotels.com.
---