HOTEL/CHEF PROFILE  .  .  .
SAVORING SENSATIONAL
SEAFOOD

ON HWY 101
by Bonnie Carroll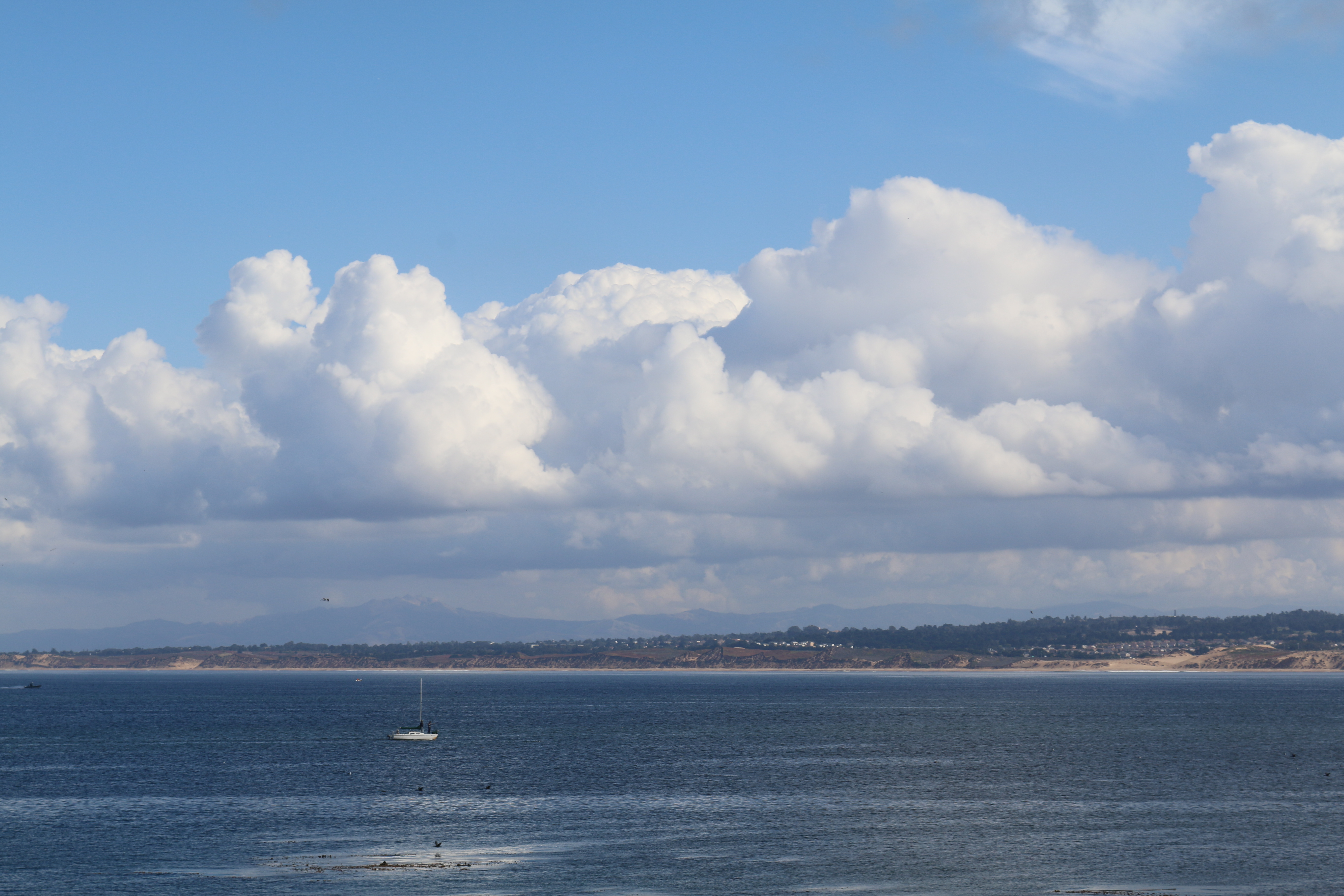 Travelers come from aroud the world to experience the latest in seafood menus along the California coast, and area locals also indulge themselves in these Hwy 101 jaunts as well. Below are a sampling of memorable plates served in renowned restaurants to enjoy if you are hungry and traveling from Monterey to Pismo Beach.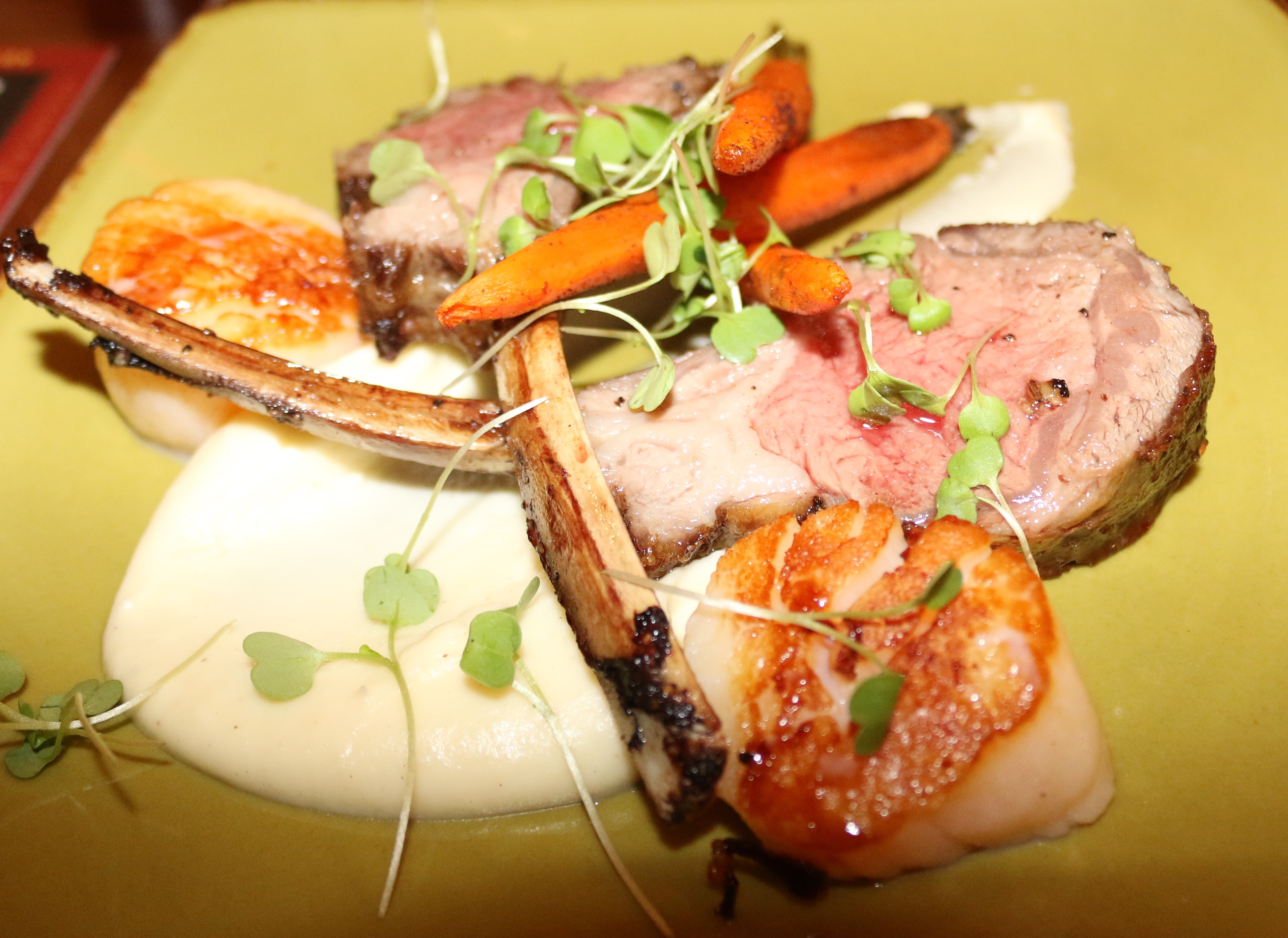 Hyatt Regency Monterey, Monterey California
Combination plates are a favorite prepared by Chef Steve Johnson at the TusCA Ristorante in the Hyatt Regency Monterey Hotel & Spa, and are very popular among guest visiting the hotel. The Hyatt Regency Monterey is a resort designed with sport loving and health conscious guests in mind, and not only offers renowned Niman Ranch meat entrees but has a bevy of wonderful California seafood specialties on their menu. The TusCA Ristorante entree recommended is a combination of Niman Ranch lamb chops presented with perfectly prepared local sea scallops, served on a parsnip puree with grilled carrots and paired well with Twisted Roots Petit Syrah 2013 from Carmel Valley, California.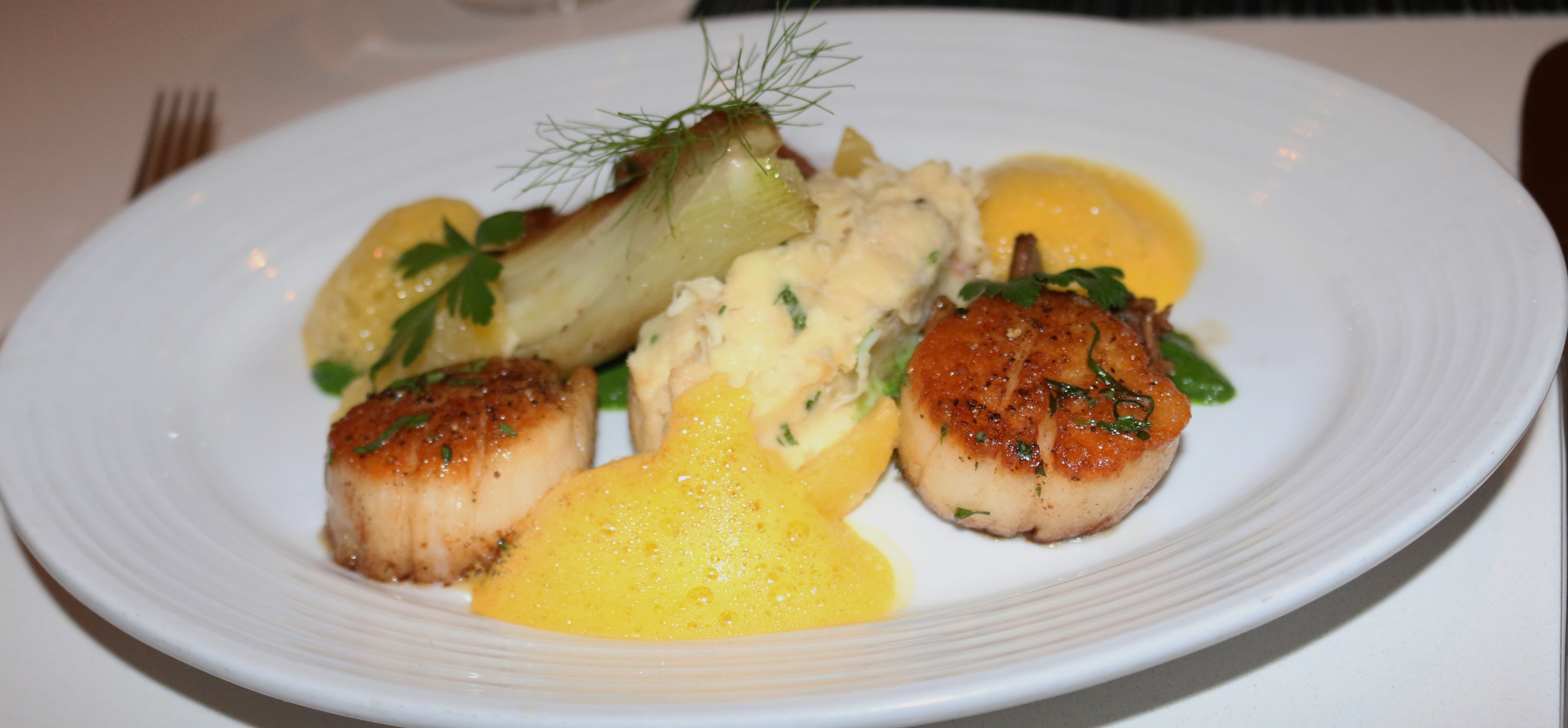 InterContinental Clement Hotel C Restaurant + Bar, Monterey California
InterCotinental The Clement Hotel is a beautiful and sophisticated venue on Cannary Row that features a stunning restaurant and bar with expansive Monterey Bay ocean views and a gourmet menu filled with sensational seafood surprises to please any world traveler. Executive Chef Matt Boltin offers some gastronomique surprises in this versatile menu. He not only offers exceptional plates like a specialty duck with smoked farro paired with Bella Glos Pinot Noir, but the chef also offers local Monterey Red Abalone best enjoyed with a petit champagne flight. The Day Boat Scallop plate with carmelized fennel, dungeness crab, whipped potatoes and blood orange emulsion is highly recommended and perfectly paired with Hahn SLH white wine. For additional C Restaurant + Bar menu information visit: www.ictheclementmonterey.com or www.theC@pahotel.com.
Dolphin Bay Resort, LIDO Ristorante, Pismo Beach, California
Dolphin Bay Resort Hotel & Spa is an ocean lovers escape from stress on Pismo Beach, where Executive Chef Kurt Steeber has created a new menu in the LIDO Ristorant so healthy and delicious it's mind boggling. The Chefs Oysters on the half shell served 6/18 or 12/32 with fresh lemon slices are served on a bed of hot sea stones and seaweed, accompanied by home-made sauces and are a tribute to everything good about California seafood. The oyster plate pairs quite well with Robert Sinskey 'POV' a Bordeaux Blend. The LIDO menu also features a tender hanger steak with unique frites and crunchy cipollini onions, shitake mushroom marmalade and shallot butter that is outstanding. Wine paired with the oyster dish was Ultraviolet Cabernet Sauvignon 2014 Napa Valley. Chef Kurt Steeber's menu focuses on clean, vegetable forward Mediterranean flavors and his plates are truly unique and delicious! For LIDO information visit: www.dolphinbayresort.com/lido
Bon Appetit!
____________________________________

GLOBAL HOTEL ALLIANCE ANNOUNCES 2017 RESULTS
The power of collaboration and the excellent health of the independent sector revealed by strong performance of the multi-brand DISCOVERY loyalty programme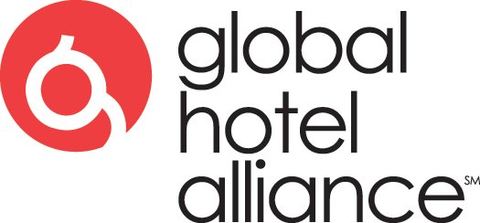 Global Hotel Alliance ("GHA"), the world's largest alliance of independent hotel brands and operator of the award-winning, multi-brand loyalty programme, DISCOVERY, today revealed its 2017 results.
Overall room-revenue produced by the DISCOVERY loyalty programme members increased 9% to US$1.51 billion, of which cross-brand revenue (i. e. revenue produced by members who enrolled at one brand and then stayed at another) grew 21% to exceed US$100 million for the first time. In the best performing hotels, the DISCOVERY programme is now producing more than half of total room-nights sold and adding up to 7% in incremental occupancy from cross-brand customers. Over half a million cross-brand room-nights were generated in total.
The rise in revenues was driven largely by a further 25% growth in DISCOVERY membership, which reached 11.3 million members by the end of 2017. Over 5 million members reside in North America, but there was notable growth in Asia to 1.8 million, Europe to 1.9 million and a surge in membership in Australia and New Zealand, to over one million members.
Elite tier customers (DISCOVERY Black- and Platinum-level members) represent only 3% of the database, but in 2017 produced 28% of revenues or over US$400 million.
GHA's CEO, Chris Hartley believes these results show the value of the alliance model: "the performance of the DISCOVERY programme in 2017 clearly demonstrates once again how the power of collaboration helps maintain a healthy independent sector, as our smaller hotel brands challenge the might of the ever-consolidating mega-groups and OTAs. Consolidating member data from more than 35 brands in the alliance and a powerful CRM, means that our member brands can reach more customers at a far lower cost of distribution than they can alone."
In terms of channel, more DISCOVERY members booked direct than ever before with a 62% growth in revenue booked on discoveryloyalty.com, and the DISCOVERY app's first full year saw over U$4 million worth of bookings. DISCOVERY members who booked direct did so at a rate premium of 48% over the average DISCOVERY rate, which was despite DISCOVERY launching a 10% direct booking discount in 2017 in most of its 500 hotels.
Local Experiences, DISCOVERY's innovative rewards, which are curated by each hotel to offer members a taste of local traditions and culture, are now more widely embraced by members than ever before. 2017 saw a 52% growth in Black- and a 36% growth in Platinum-level Local Experience redemptions respectively.
In terms of destination performance, the highest growth of cross-brand (incremental) bookings was into Australia, growing an impressive 38%, with the United States up 13% and Singapore up 11%. In terms of cities, Australia again led the way with cross-brand bookings up highest in Melbourne (+11%), and Sydney (+10%), while London saw good growth (+8%), as did Bangkok (+6%).
And finally, the three most popular hotels booked on the DISCOVERY website in 2017 were Pan Pacific Singapore, Hotel Vier Jahreszeiten Kempinski in Munich and Outrigger Waikiki Beach Resort in Honolulu.
---