HOTEL SHANGRI-LA SANTA MONICA
Ultimate Art Deco Destination on Ocean Boulevard
by Bonnie Carroll
Locals who traveled up and down PCH for many years have been aware of the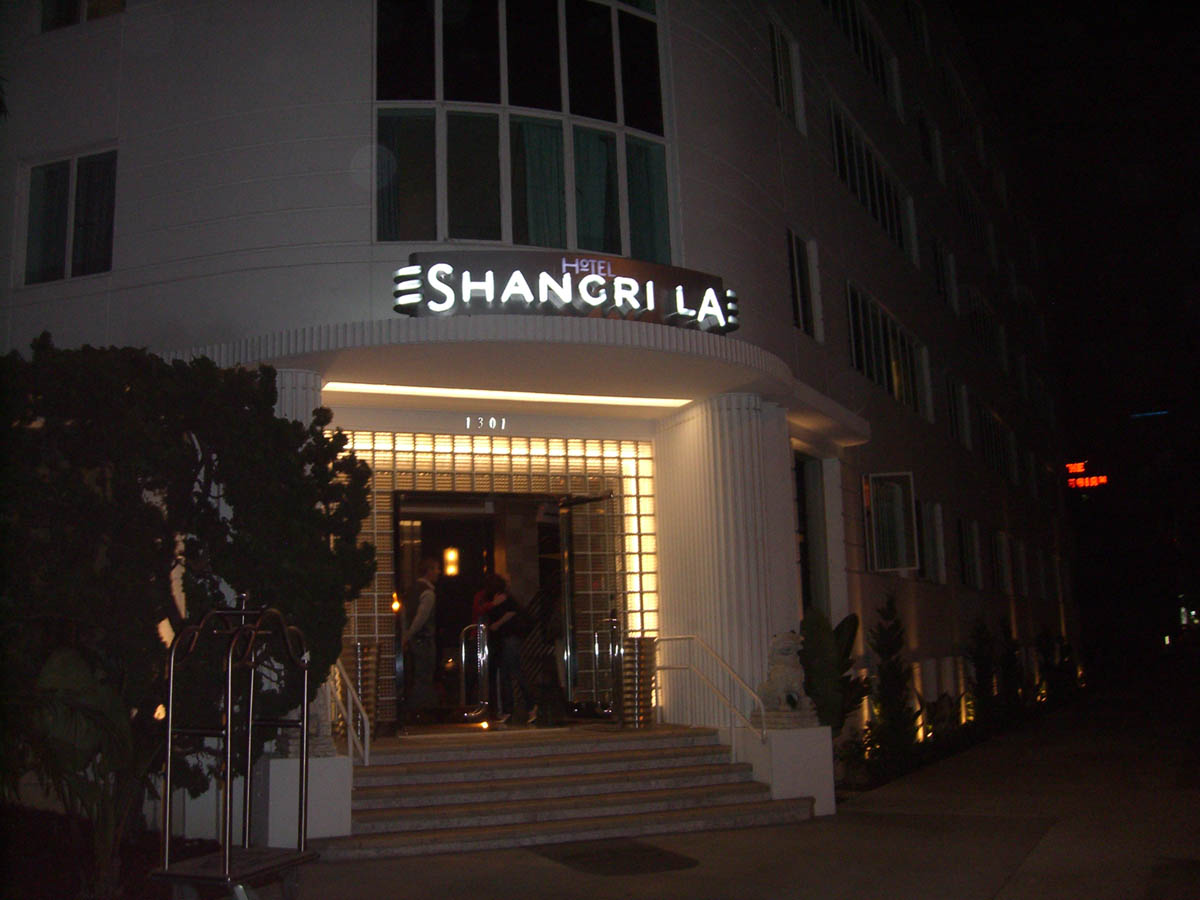 historic looking hotel located directly across form the Santa Monica beach. I was one of those locals who passed this property, but barely noticed it, so many times on my way to LAX or Beverly Hills.
Well, step back folks. The renovation of this sparkling little jewel is profound, taking the old girl right back to her exquisite hey day where she belongs. This beautiful beacon of Art Deco history is the work of President & CEO Tehmina Adaya, and entrepreneur Marc Smith and has been a long awaited dream for locals and visitors alike. Smith's last project was the Edison Club in the historic Los Angeles Higgins Building.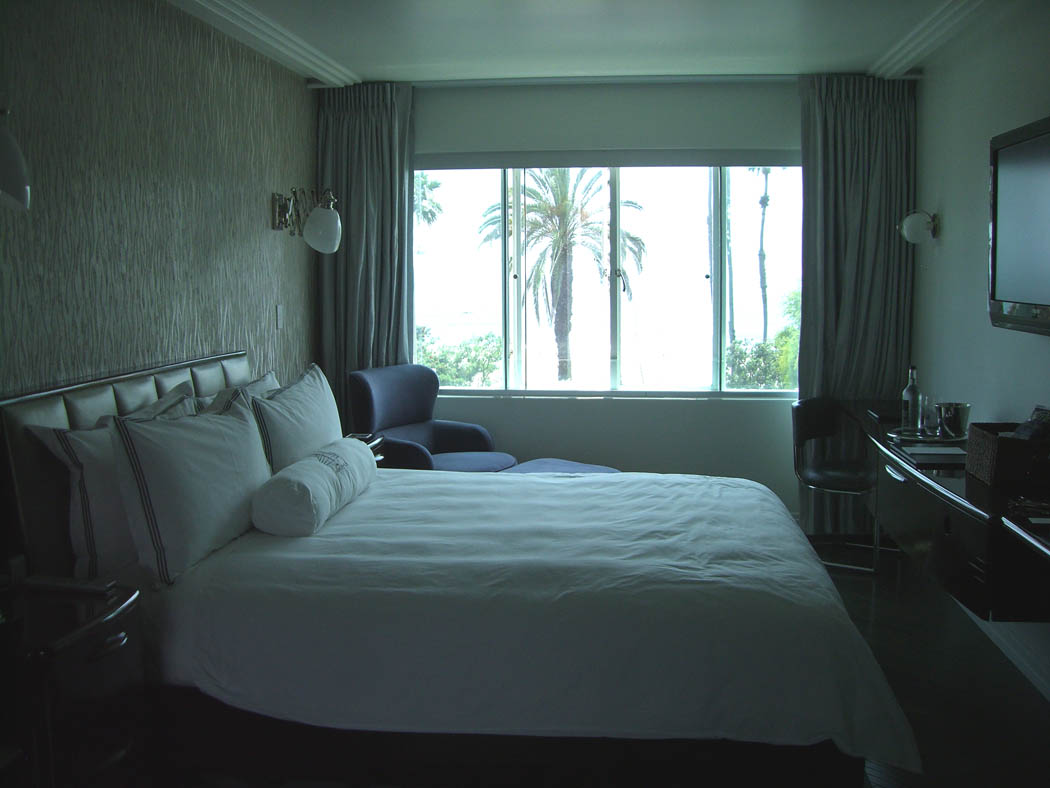 The Shangri-LA is a property that offers the ultimate in combining legendary history and contemporary luxury. It is easy to understand why Tehmina Adaya was recently honored by the City of Santa Monica for her extraordinary renovation of the hotel. Over $30 million was spent on this amazing project, and talking with Tehmina it is obvious that the hotel has been and continues to be her great passion and true pride.
Where there was once only a grass park in the rear of the property, there is
now a lush and sophisticated courtyard with an elevated pool and cabanas. This pool, outdoor dining destination and party area provide the ultimate spot to enjoy sizzling summer evenings. It is the only hotel I have ever visited that has music playing under the water in the pool. The rooftop bar and lounge offers breathtaking panoramic views of the ocean, all the way to Malibu on a clear day, and is ideal for a private party.
The Shangri-LA Fitness Center has everything you need for a great workout and a virtual trainer will create workouts and track results if you wish. Gel handled Hampton dumbbells provide a stellar workout without gloves, and a variety of massages, including a sports massage can be experienced in room or at the pool. The outdoor yoga deck attracts a crowd of watchers and workers.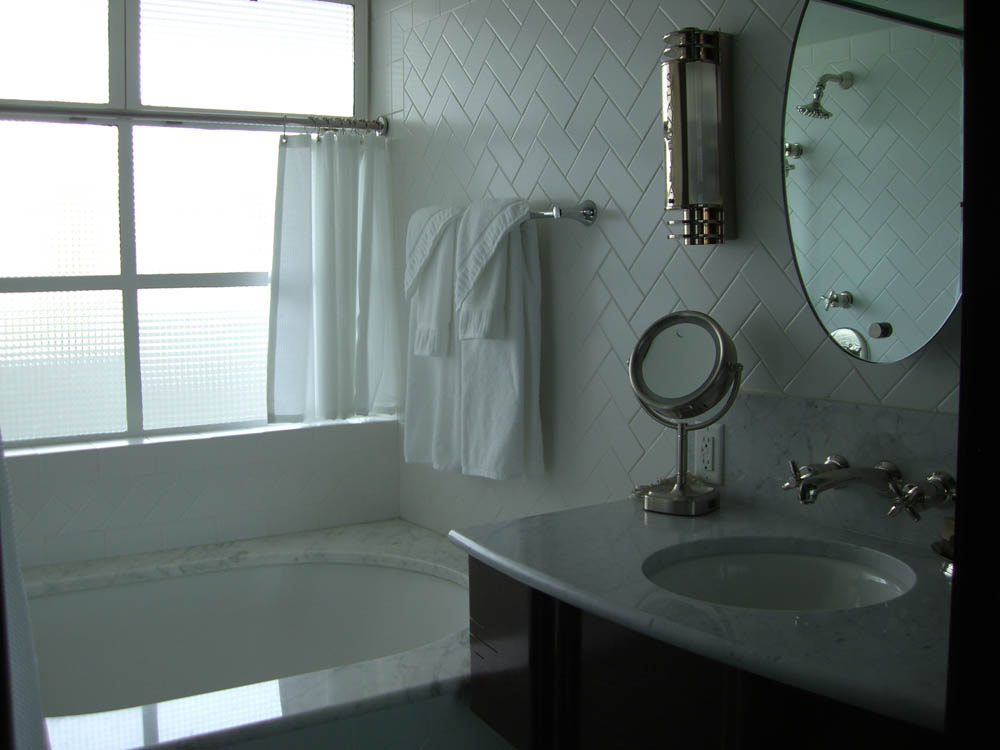 The rooms and suites are beautifully appointed with art-deco touches, using sophisticated easy color combinations. They feature all the expected amenities and then some, including windows that actually open to let in the ocean breeze, and luscious bathrooms. Nothing was missed in keeping with the historic detail, but the state-of-the-art TV and high-speed internet access tie time together. Each room has a lovely fully stocked bar, and the room service is exceptional.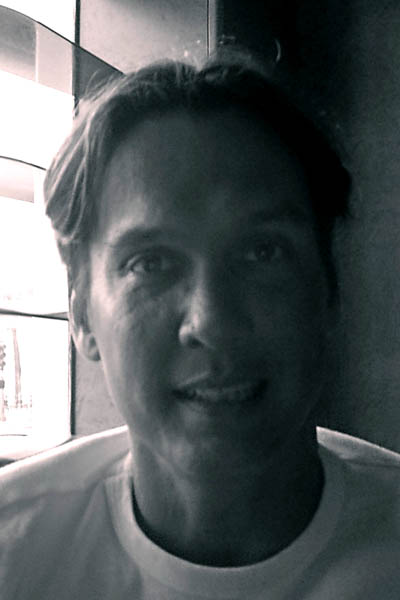 The food is really something special here. According to Mark Smith who oversees the food & beverage for Shangri-LA "we use only fresh organic fruits and vegetables from the Santa Monica Farmer's Market. When shopping at the market it is common to find yourself bumping elbows with the finest chefs in the area looking for the best produce to use in their renowned culinary creations."
The Dining Room at Shangri-LA has an open feeling, with ocean views. Rich woods compliment the sparkling glass and chrome ambiance that is warmly lit by candles. The servers are friendly and efficient, and come from some of the best hotels in America. Tehmina Adaya specifically wanted Four Seasons or Ritz Carlton trained employees working in the hotel.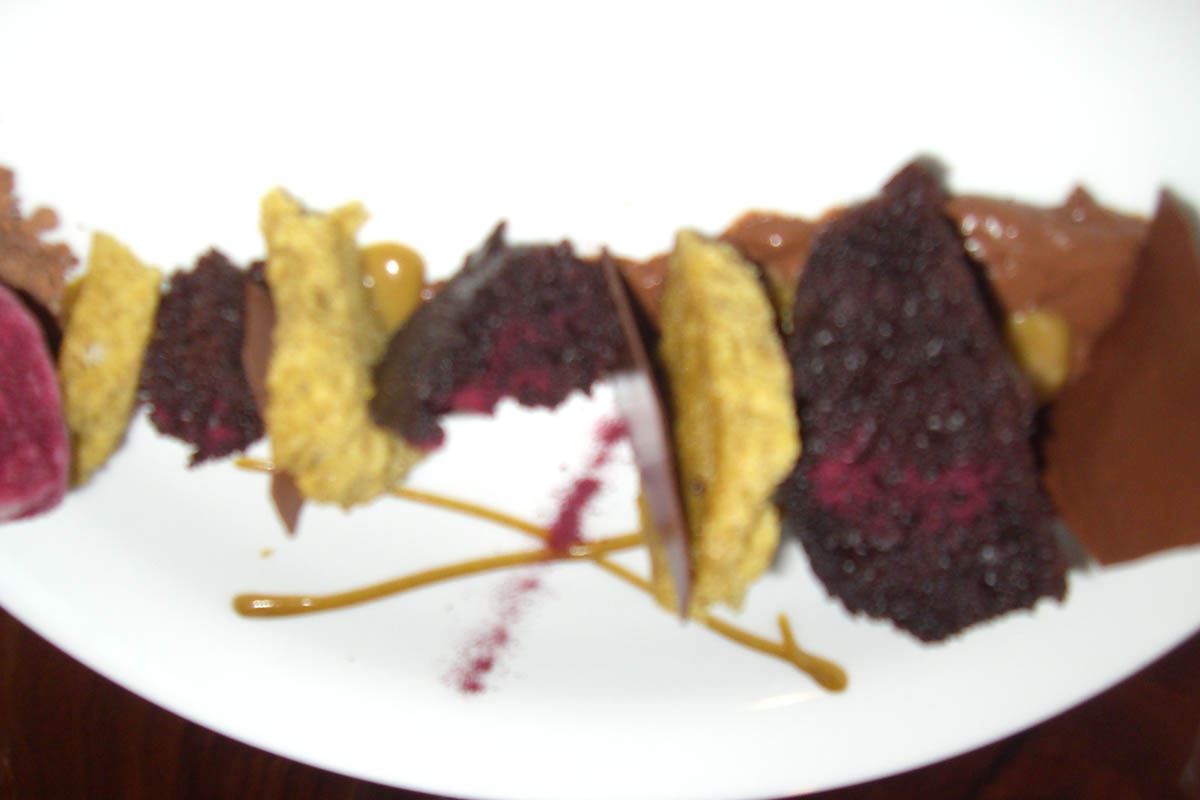 The menu is healthy and delicious gourmet, and the presentation is quite seductive. A delicious starter in the Dining Room is Stone Fruit Capresse with basil, furratta, and crouton aged balsamic. The Pork Belly with grilled peaches and petite mustard greens, and the Halibut with summer squash, roasted cauiflower, chili flake, burre blanc are also outstanding choices. Both entrees are perfectly prepared, seasoned with fre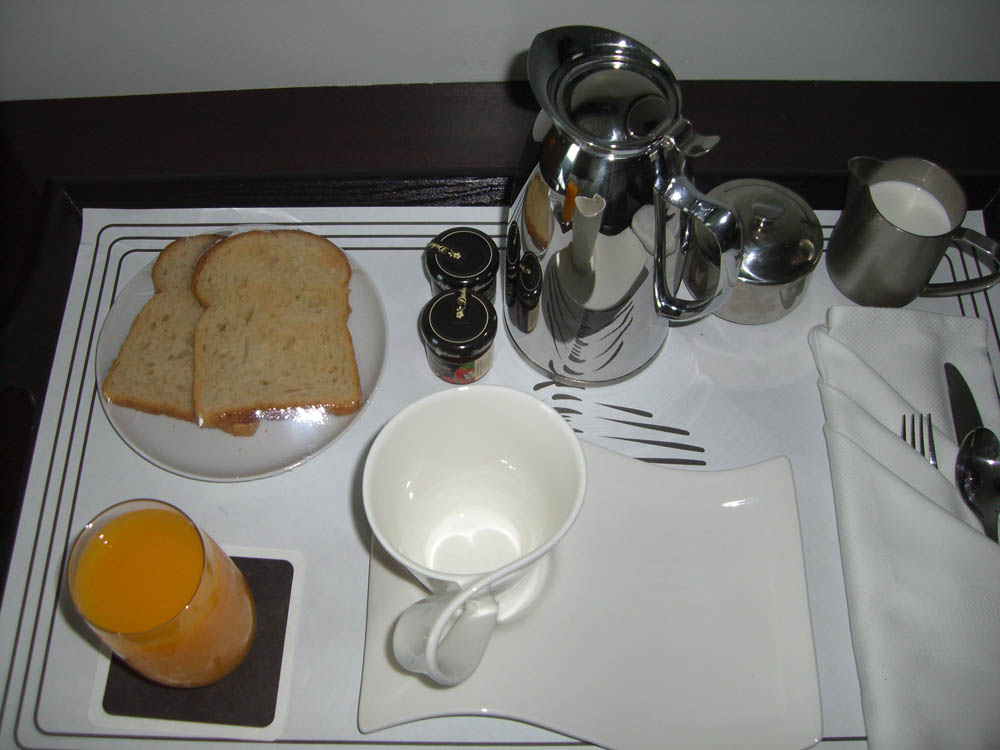 sh herbs, and melt in your mouth. The desserts are unique in design, and delightful in flavor, including a wonderful chocolate cake served with rasberry sorbet. The restaurant is home to a very fine wine list, and servers are happy to assist with pairing. There is a comfortable and intimate feeling about this venue of new taste sensations that is so memorable. Breakfast in bed, overlooking the ocean is so nice, and a newspaper of your choice awaits you outside your door each morning. They also prepare beach boxes to take along for lunch at the beach.
To see and experience the rebirth of a property that has played such a historic part of the history of Santa Monica is an amazing experience that I'm so glad I did not miss. I hope you can visit this jewel on your next trip to Southern California.                                 
Hotel Shangri-LA
1301 Ocean Avenue
Santa Monica, CA 90401
310-394-2791
SHANGRILA-HOTEL.COM
---