CULINARY COUP  .  .  .
SANTA BARBARA RESCUE MISSION THANKSGIVING FEAST
by Bonnie Carroll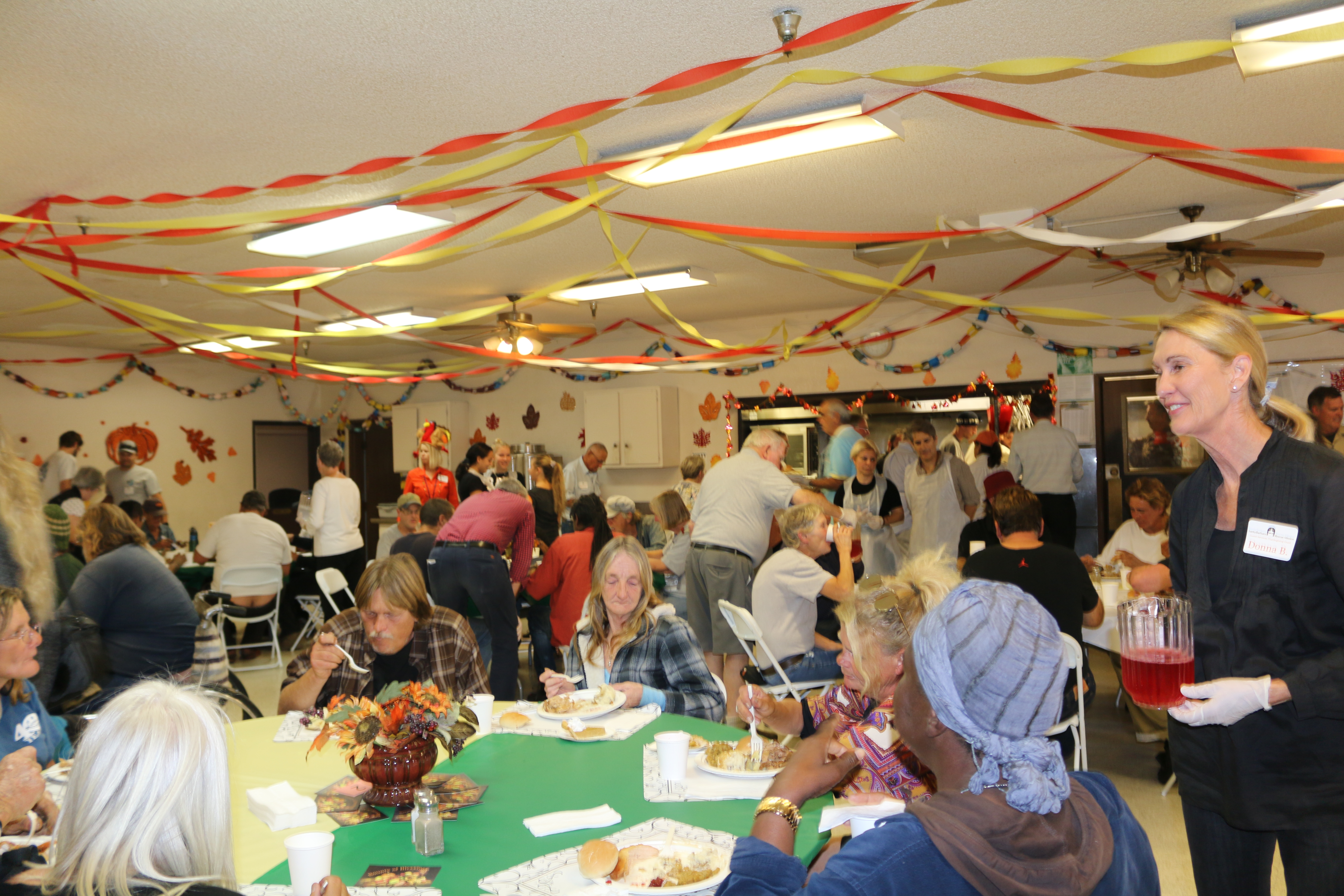 Thanksgiving Feast at SBRM a hub of love
The Santa Barbara Rescue Mission held its annual Thanksgiving Feast on November 22, where an army of volunteers from Schipper Construction, who are doing the remodel on the Rescue Mission, along with board members and community volunteers who were happy to serve meals to the expected 300 men, women and children in need. The Rescue Mission is currently in the midst of a 40,000 square foot remodel, but their contractors broke long enough to help serve attendees at the holiday feast.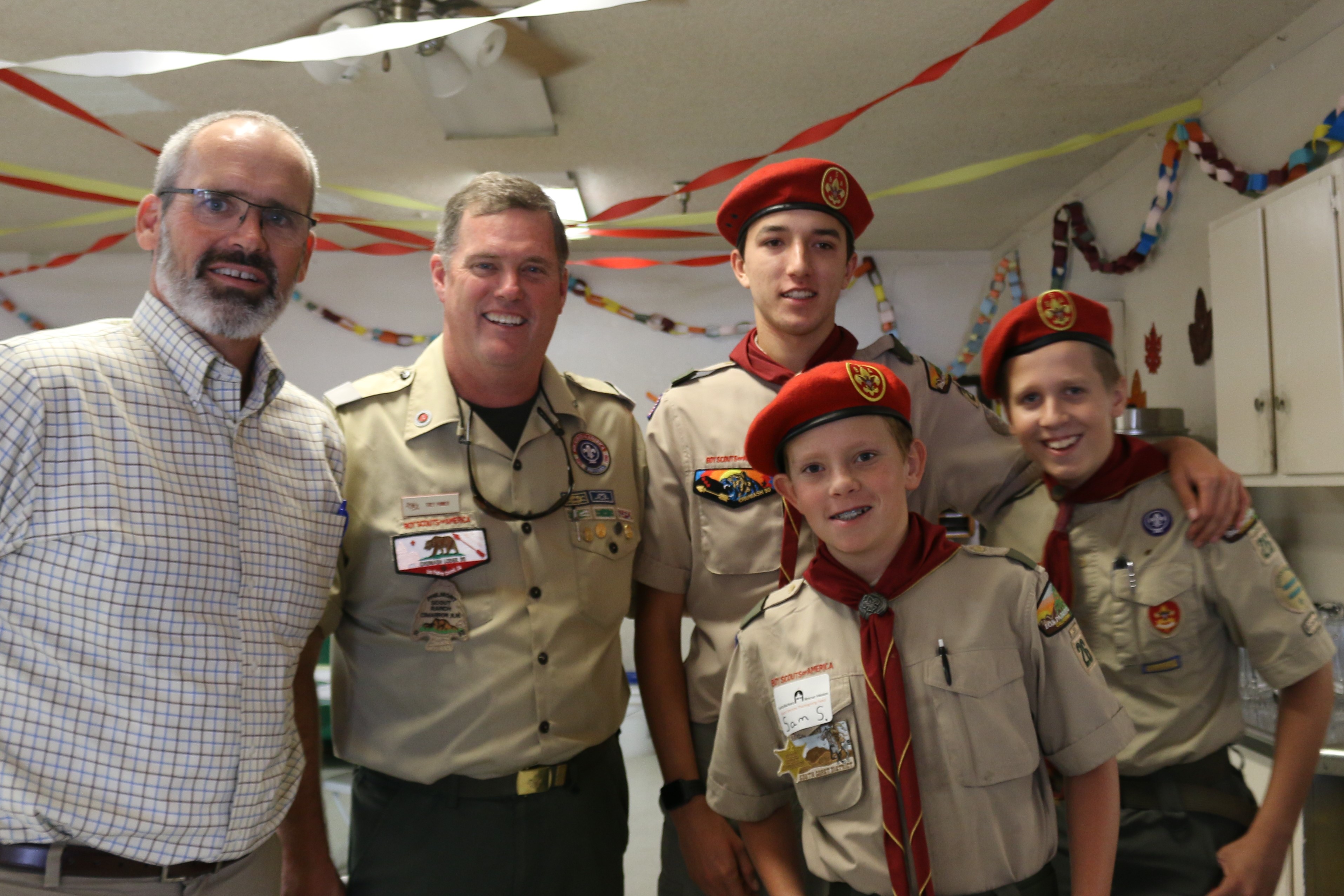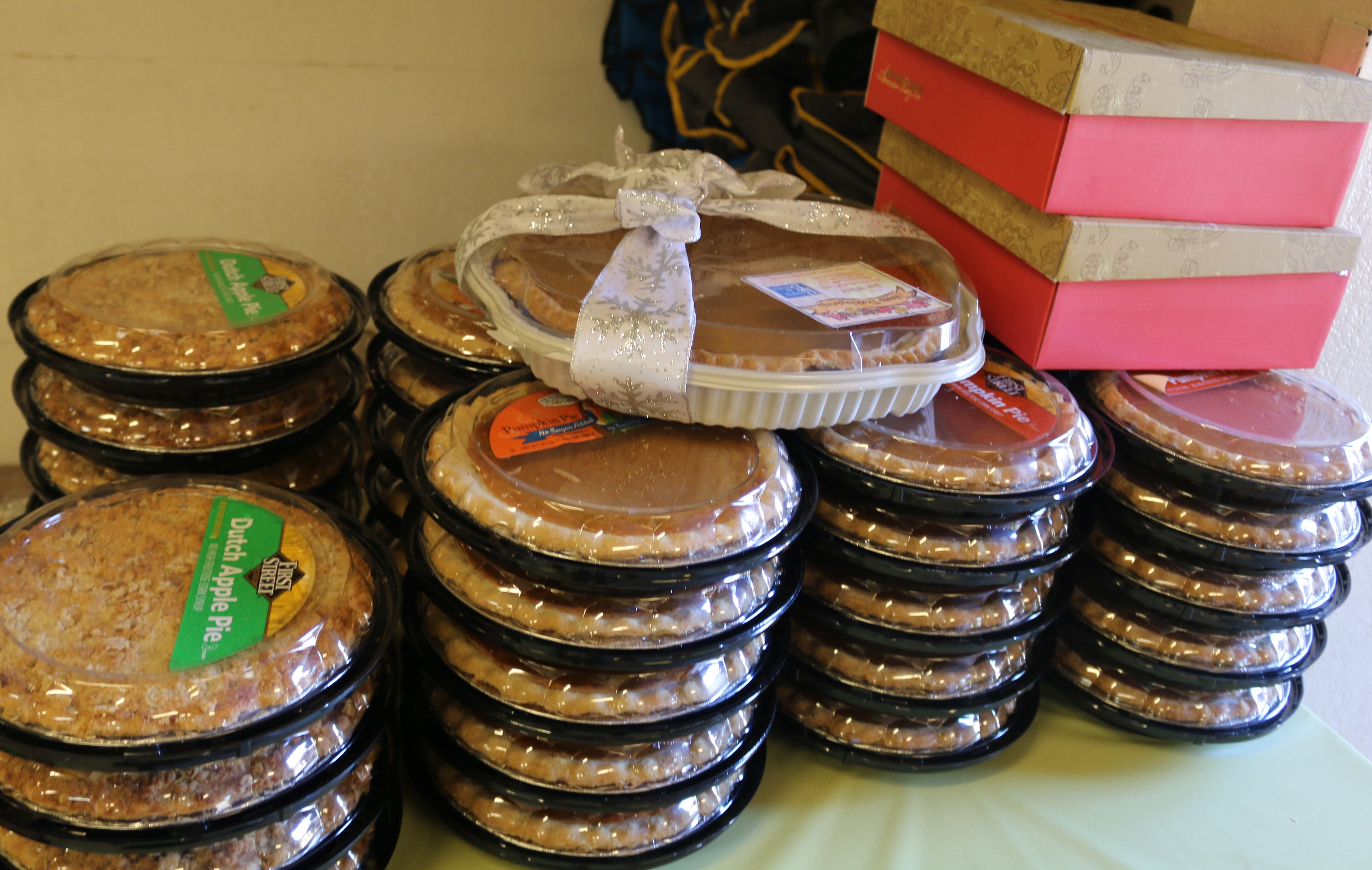 Rolf Geyling with SB Boy Scouts                 Delicious Donated Pies for Dessert
From Santa Barbara Boy Scouts of America preparing slices of pie to John Palmenteri, KEYT3 senior reporter, making people laugh it was all a delicious and grace filled afternoon at The Santa Barbara Rescue Mission. Volunteers including Gerd Jordano and Fredrik, along with residents from the Samarkand community served food, poured beverages and shared in the wonderful experience of giving back at the Thanksgiving.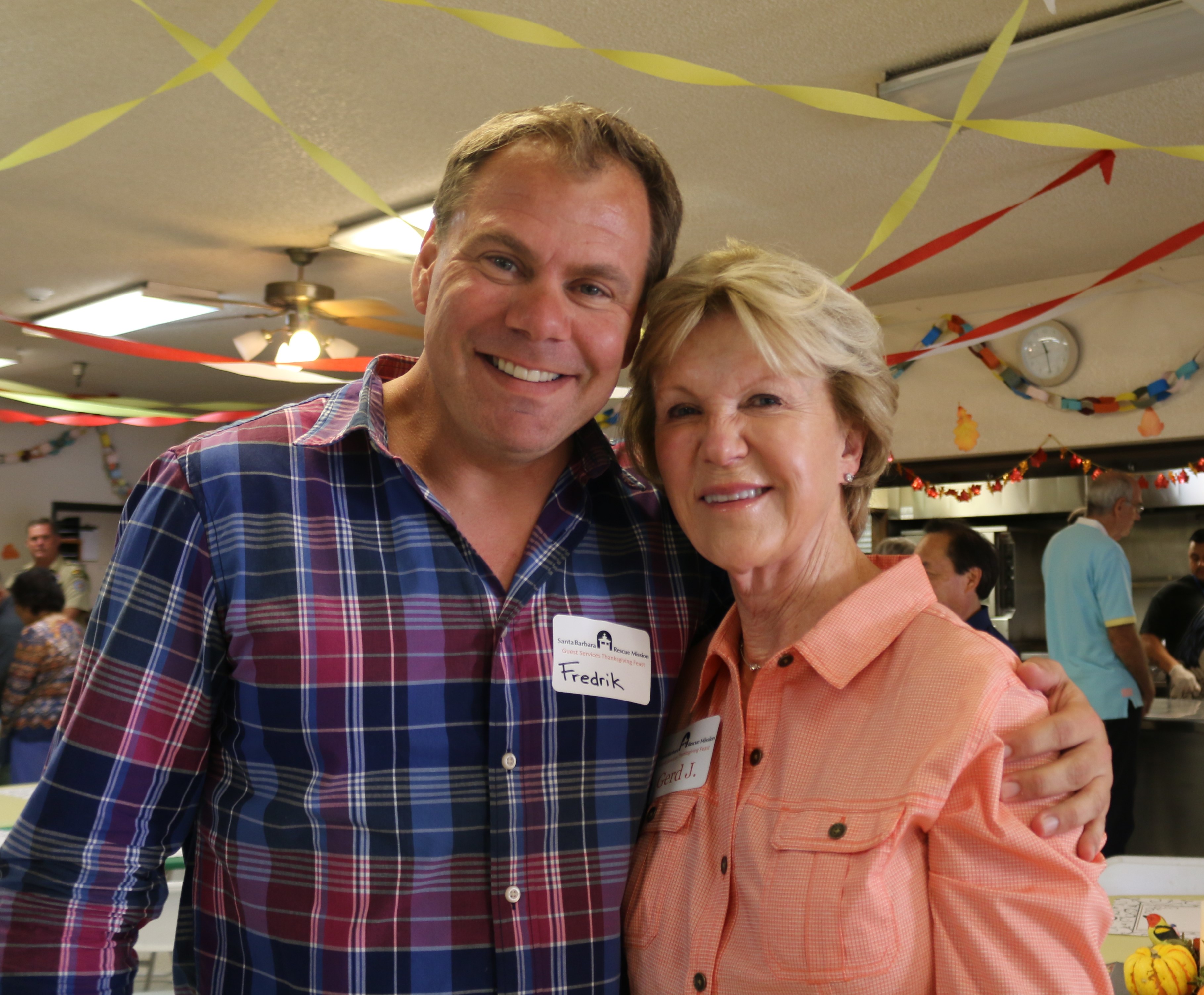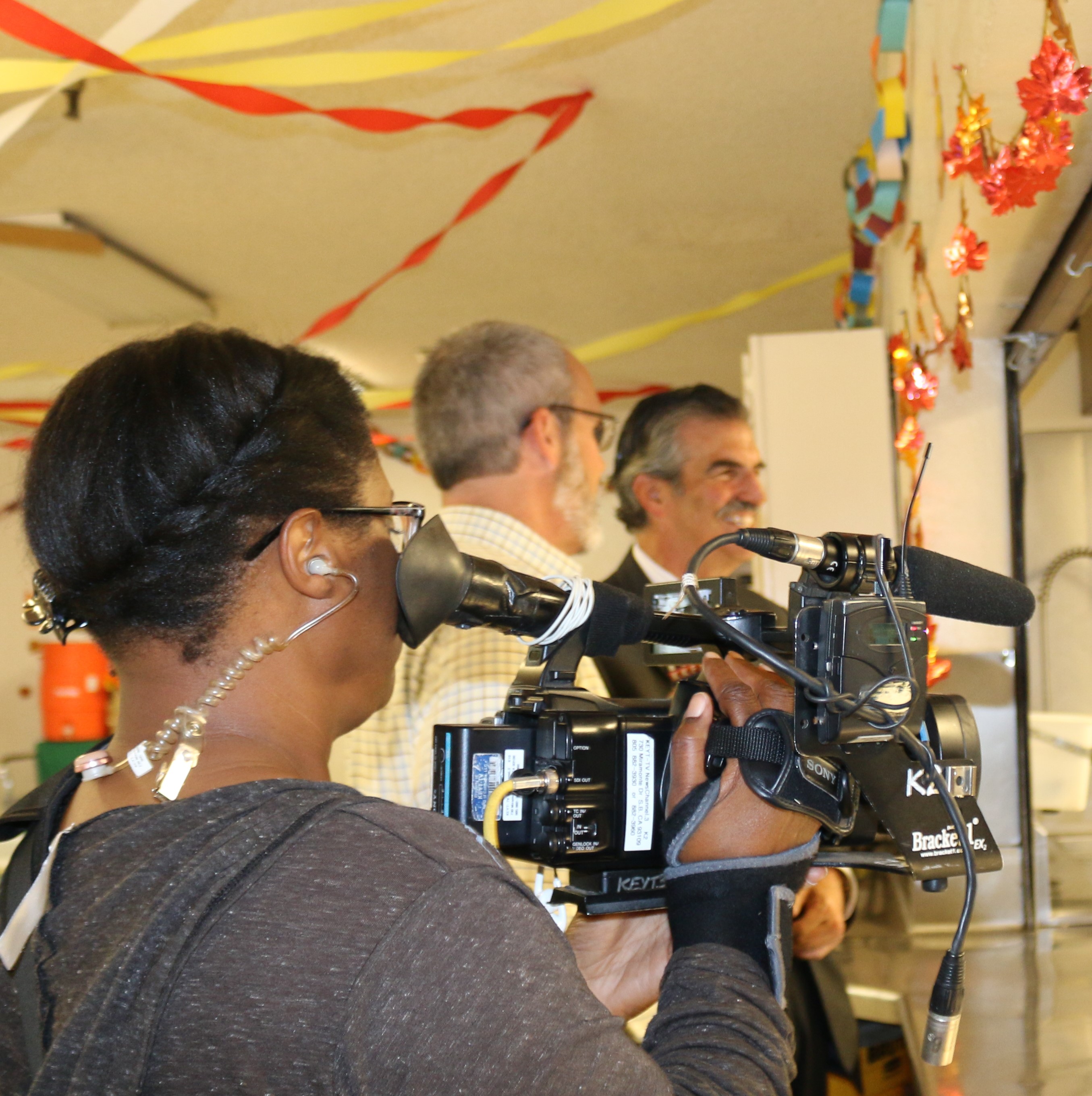 Volunters Fredik & Gerd Jordano                   KEYT3 John Palminteri Interviews Rolf
Rolf Geyling, president of The Rescue Mission gave a special blessing to the large group in attendance to start the feast. According to Geyling "As the holiday season approaches, the need to serve the homeless is great. So many men, women, and children in need turn to the Santa Barbara Rescue Mission every day. This year, we plan to serve more than 10,000 meals between now and the end of the year."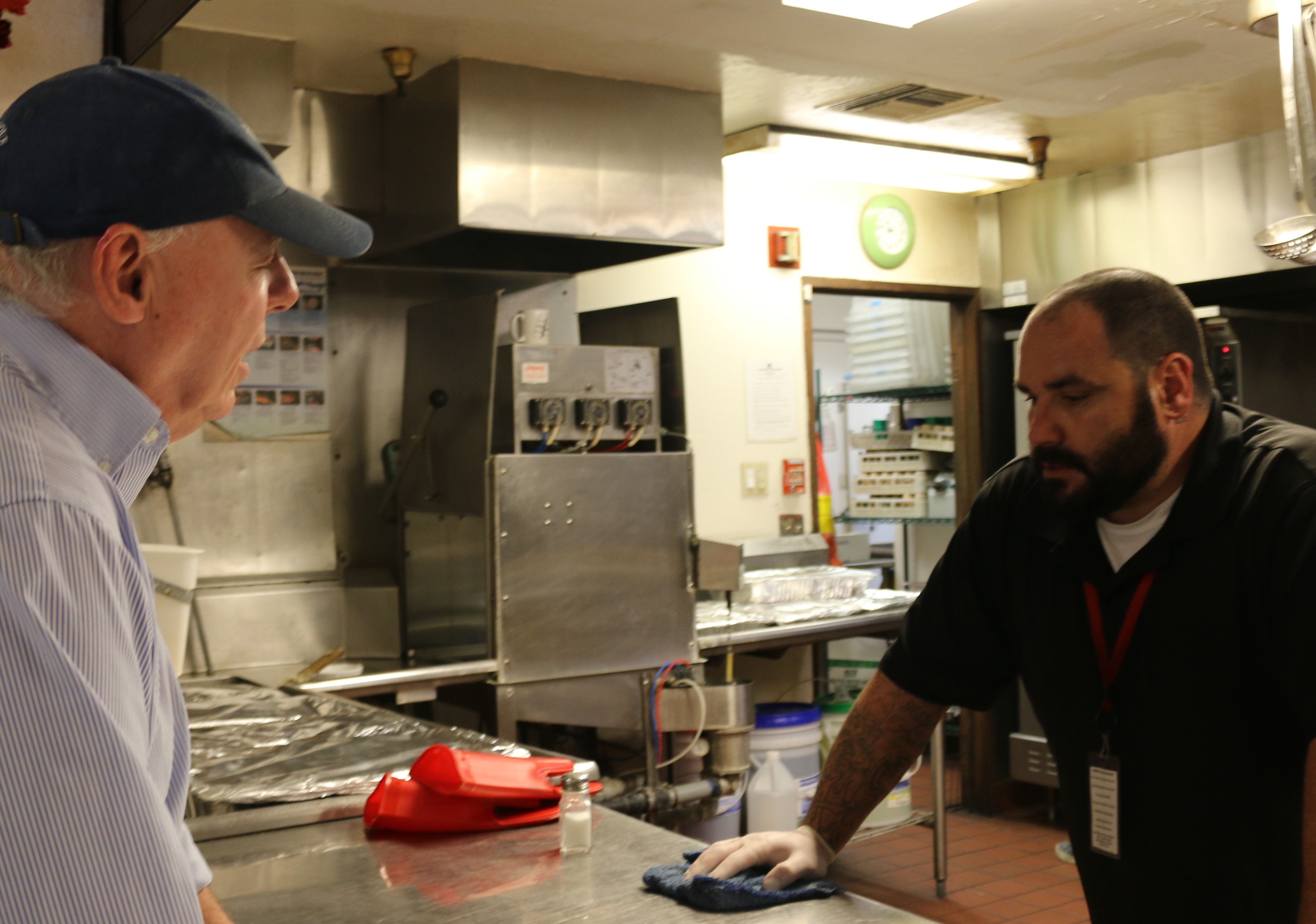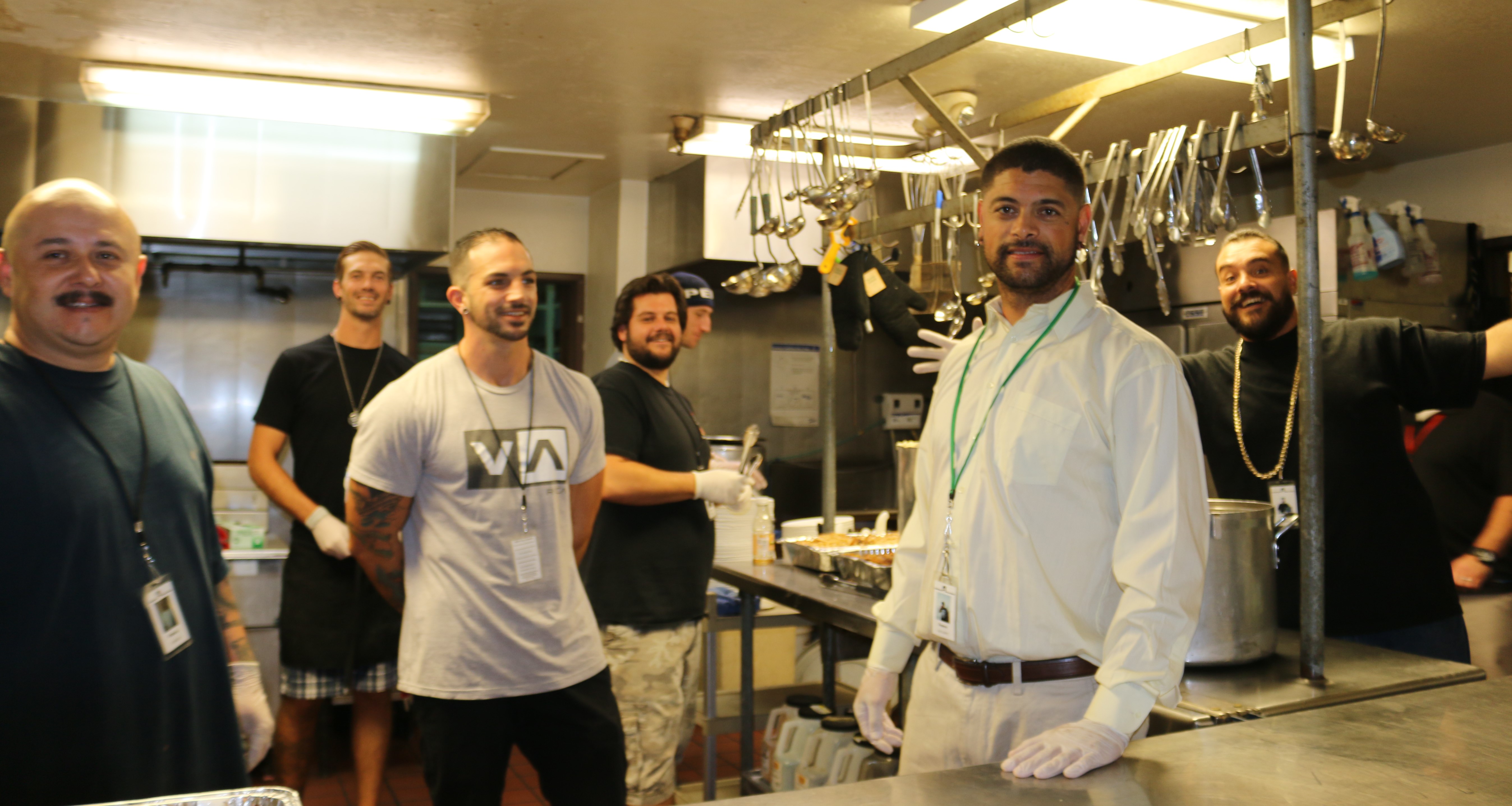 Montecito Journal Richard Mineards interviews the Chef    Kudos to the Cooks at SBRM
The remodel to enhance and expand The Rescue Mission will provide an updated woman's dorm that will double the number of beds for women at the facility, as well as provide a private woman's shower/bathroom area. According Geyling there is a rising number of homeless women from 55 to 75 coming to the mission for help, and these improvements are not only needed but necessary. Additional Improvements to the first and second floor, renovation to enlarge the chapel, men's recovery program areas (including an ADA bathroom) and the kitchen facility that prepares over 90,000 meals annually are all included in this vitally needed remodel.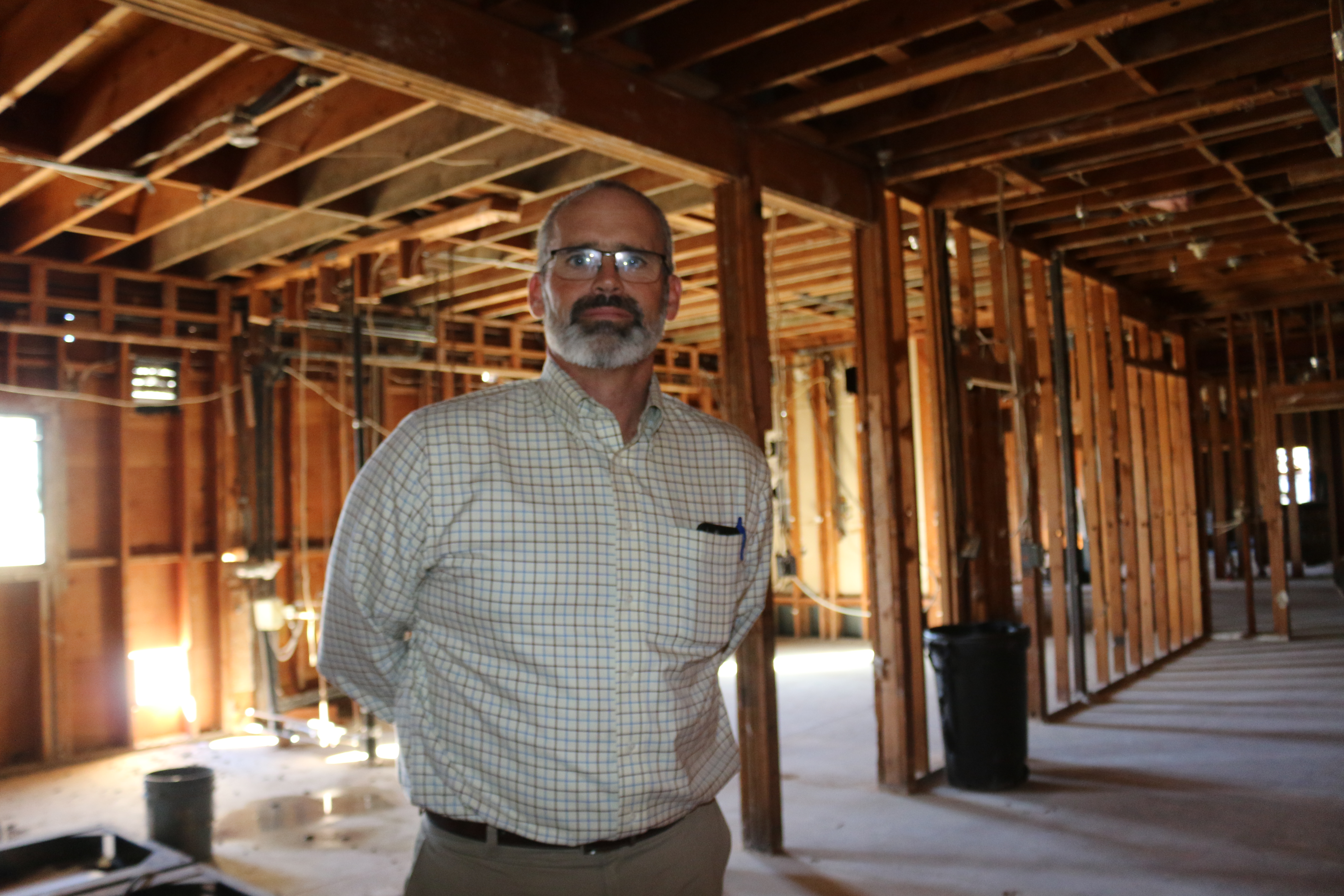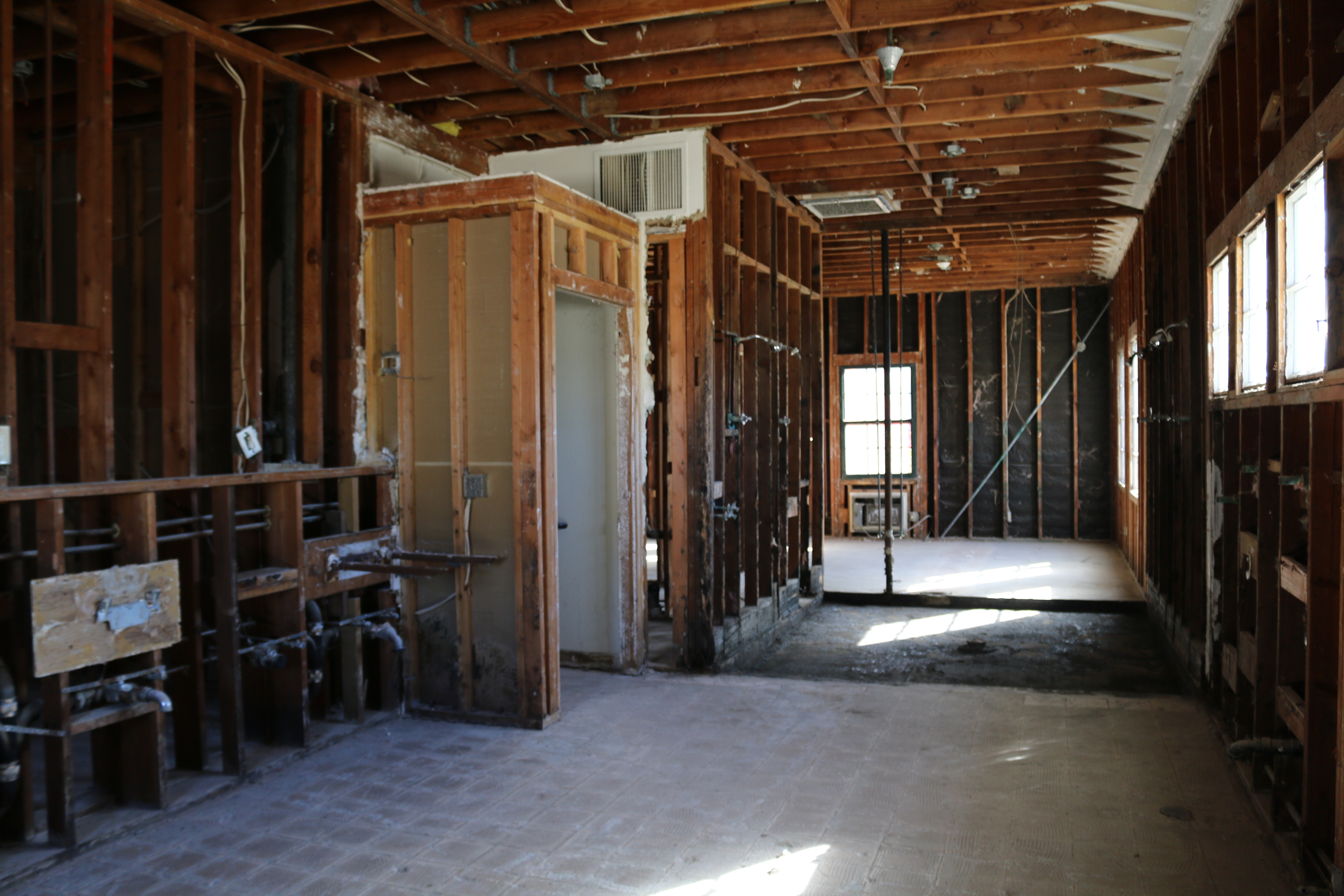 Rolf Geyling Tour of SBRM Remodel
Santa Barbara Sheriff Bill Brown believes the Rescue Mission is what every community needs desperately – a place where broken lives can be rebuilt, and Joyce Dudley, Santa Barbara District Attorney believes the programs at the Rescue Mission result in giving hope to those struggling to find hope, prevents crime and supports public safety. 85% of The Rescue Mission resources are used to provide outpatient and residential recovery programs.
The 501(c)(3) organization has served the country and city of Santa Barbara for 50 years, providing emergency services and long-term recovery for the homeless ad addicted. It is the only emergency shelter that is open 365 nights of the year from 'Santa Maria to Ventura. In 2016, the Mission provided 143,051 meals and 51,627 safe nights of shelter for individuals with no place else to turn. The Mission's 12-month residential recovery program aims to bring individuals from decades of addiction, institutionalization, and homelessness back to sobriety, health and wholeness. Certification through the California Department of Alcohol and 'Drug Programs ensures that participants receive the highest standard of treatment in a non-medical facility. The mission receives no government funding.
Those wishing to be contributing donors to 'The Mission of Hope' remodel and expansion campaign please contact: Rolf Geyling, President A Mission of Hope at rgeyling@sbrm.org.
Santa Barbara Rescue Mission, 535 East Yanoli Stret, Santa Barbara, CA 93103
____________________________________
SEAFOOD SENSATIONS ON CALIFORNIA 101
by Bonnie Carroll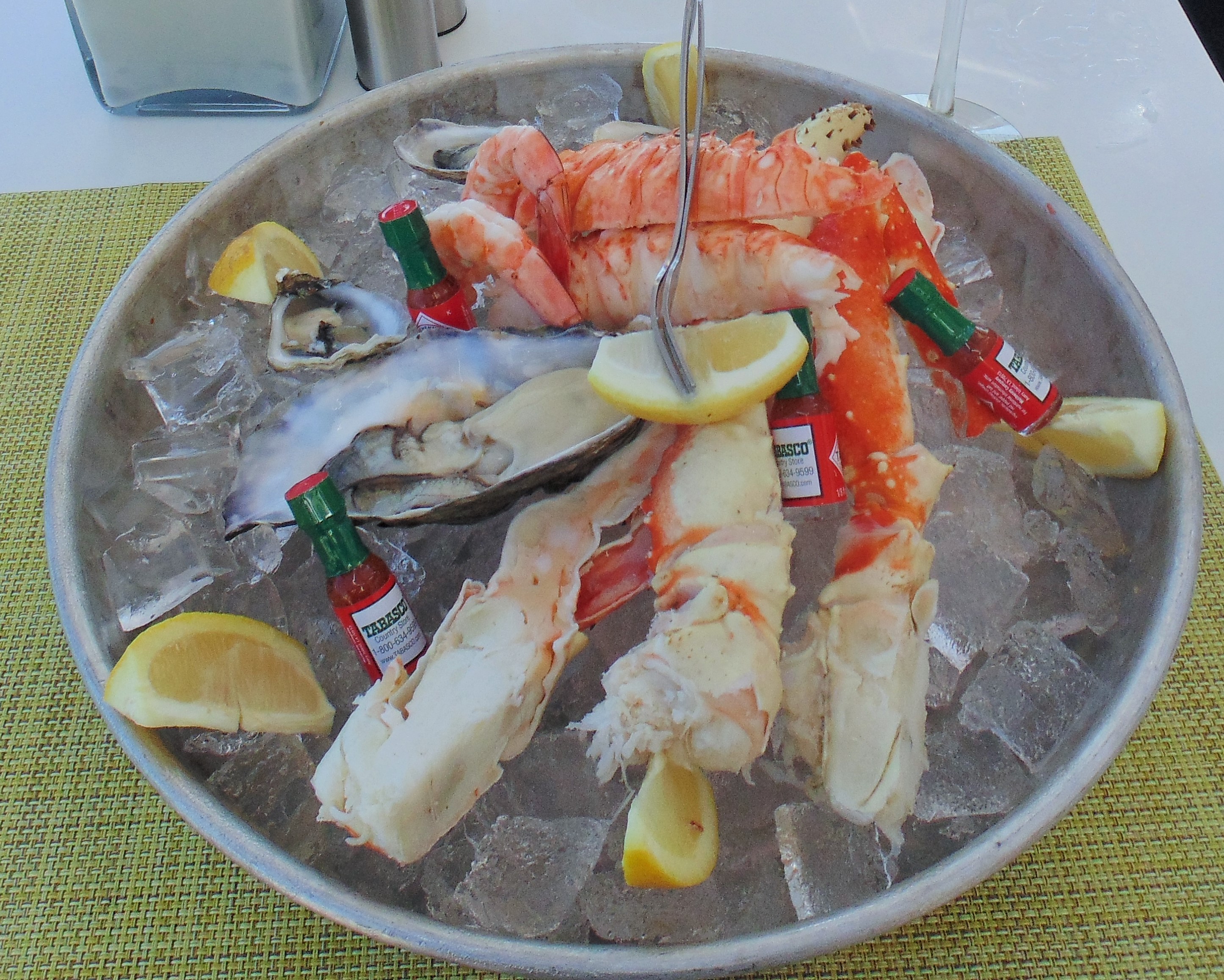 Travelers come from aroud the world to experience the latest in seafood menus along the California coast, and area locals also indulge themselves in these highway 101 jaunts as well. Below are a sampling of memorable plates I recommend that are served in renowned restaurants to enjoy if you are hungry and traveling from Monterey to Pismo Beach.
Hyatt Regency Monterey, Monterey California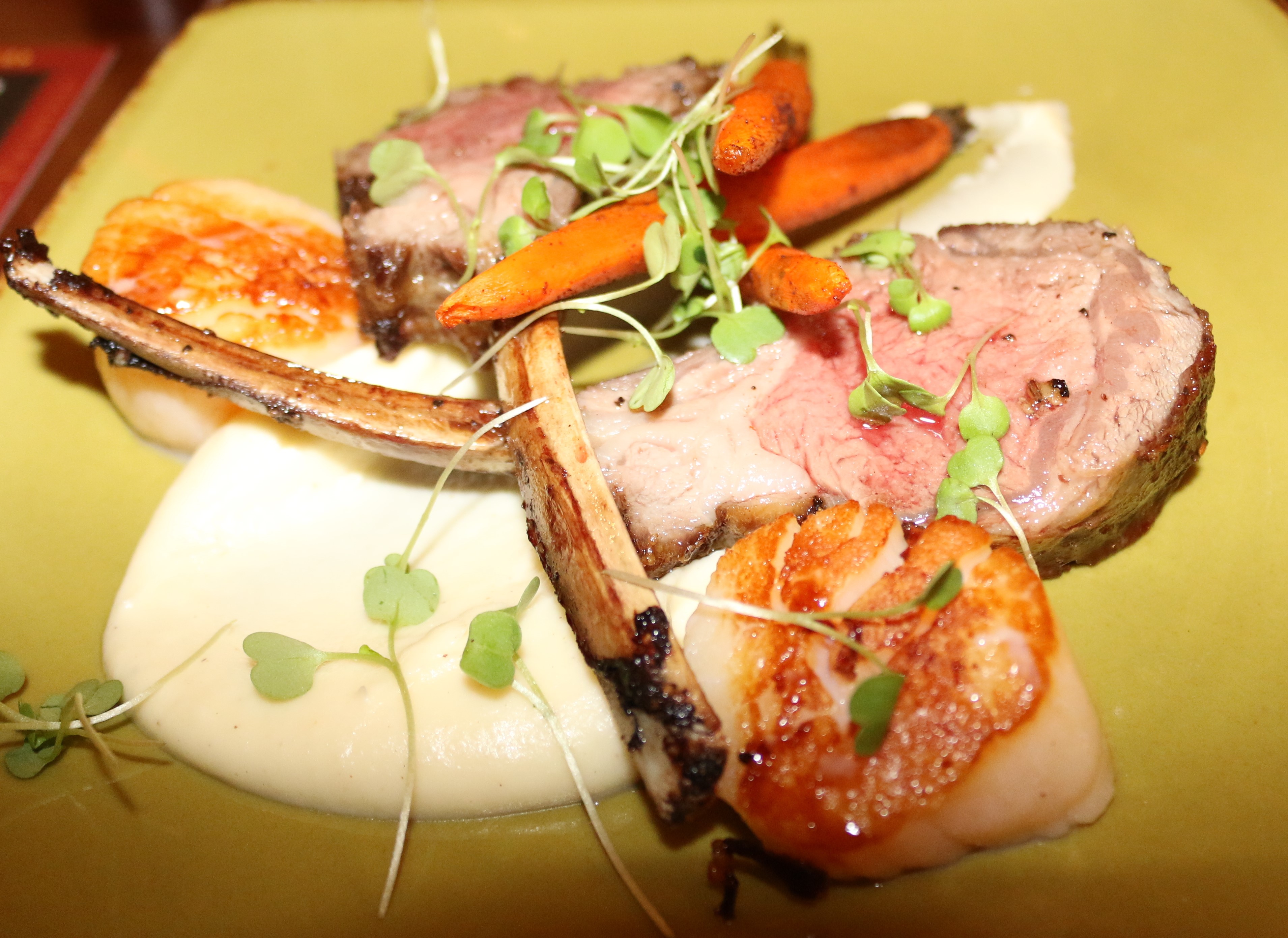 Combination plates are a favorite prepared by Chef Steve Johnson at the TusCA Ristorante in the Hyatt Regency Monterey Hotel & Spa, and are very popular among guest visiting the hotel. The Hyatt Regency Monterey is a resort designed with sport loving and health conscious guests in mind, and not only offers renowned Niman Ranch meat entrees but has a bevy of wonderful California seafood specialties on their menu. The TusCA Ristorante entree recommended is a combination of Niman Ranch lamb chops presented with perfectly prepared local sea scallops, served on a parsnip puree with grilled carrots and paired well with Twisted Roots Petit Syrah 2013 from Carmel Valley, California.
InterContinental Clement Hotel C Restaurant + Bar, Monterey California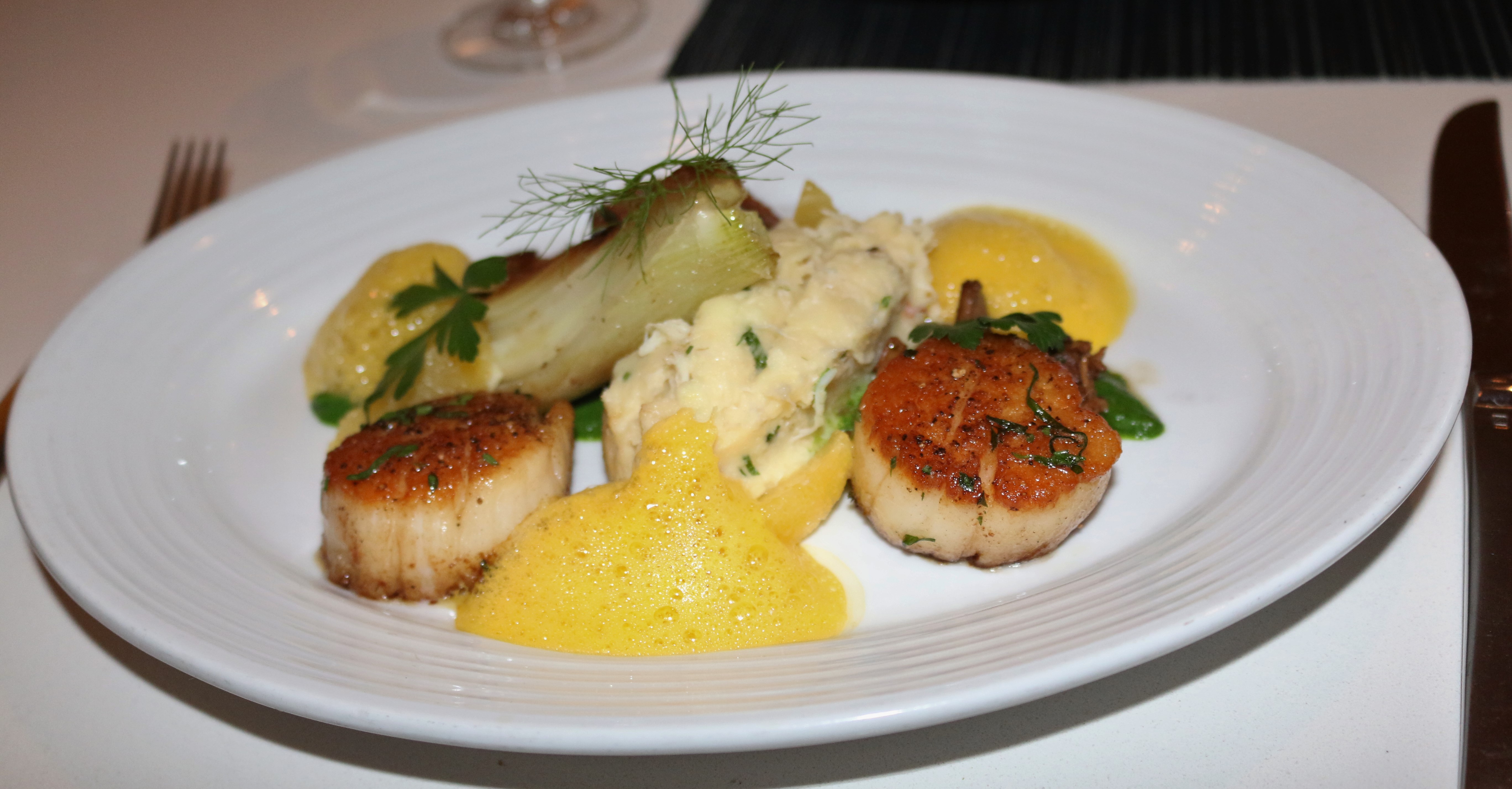 InterCotinental The Clement Hotel is a beautiful and sophisticated venue on Cannary Row that features a stunning restaurant and bar with expansive Monterey Bay ocean views and a gourmet menu filled with sensational seafood surprises to please any world traveler. Executive Chef Matt Boltin offers some gastronomique surprises in this versatile menu. He not only offers exceptional plates like a specialty duck with smoked farro paired with Bella Glos Pinot Noir, but the chef also offers local Monterey Red Abalone best enjoyed with a petit champagne flight. The Day Boat Scallop plate with carmelized fennel, dungeness crab, whipped potatoes and blood orange emulsion is highly recommended and perfectly paired with Hahn SLH white wine. For additional C Restaurant + Bar menu information visit: www.ictheclementmonterey.com or www.theC@pahotel.com.
Dolphin Bay Resort, LIDO Ristorante, Pismo Beach, California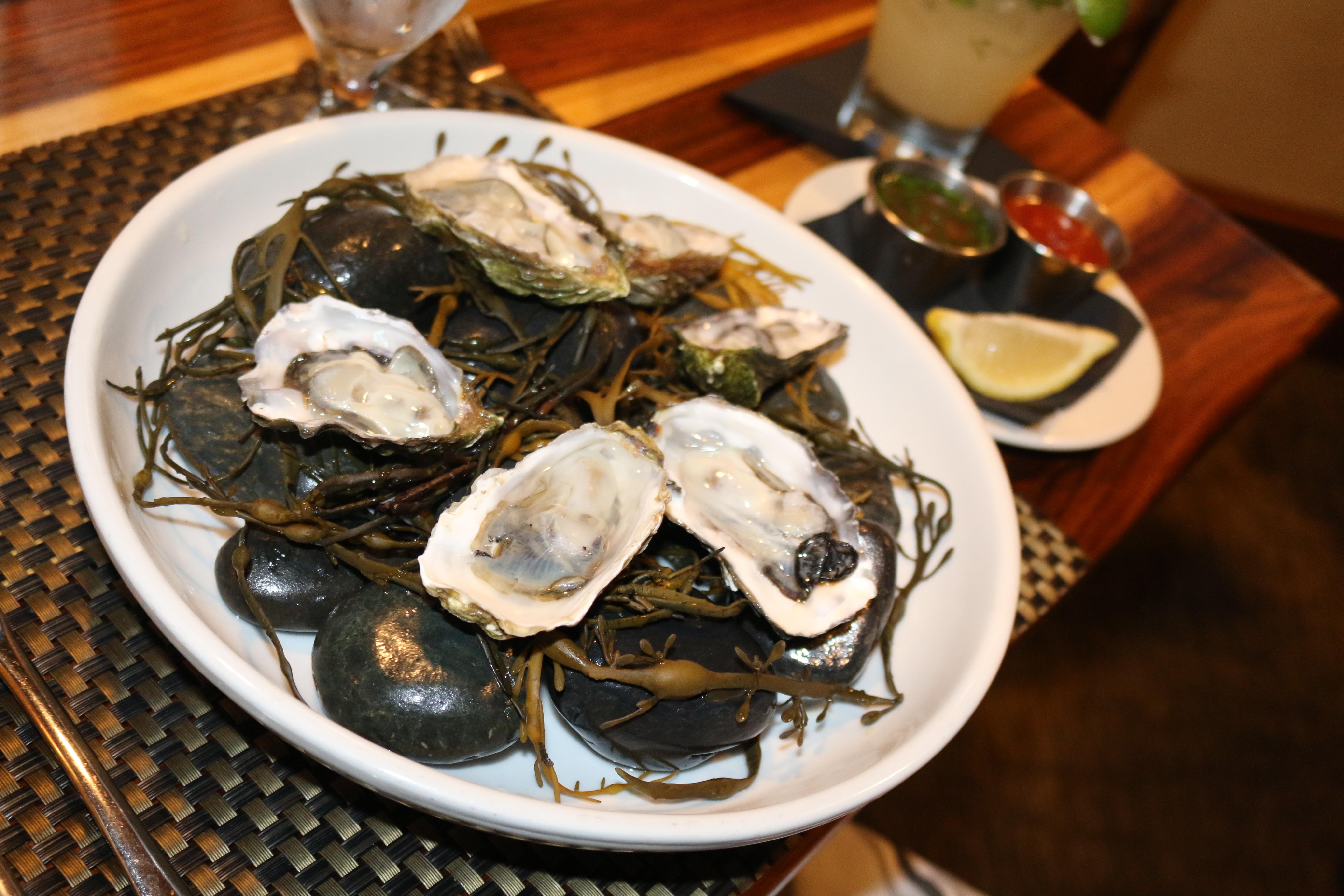 Dolphin Bay Resort Hotel & Spa is an ocean lovers escape from stress on Pismo Beach, where Executive Chef Kurt Steeber has created a new menu in the LIDO Ristorante so healthy and delicious it's mind boggling. The Chefs Oysters on the half shell served 6/18 or 12/32 with fresh lemon slices are served on a bed of hot sea stones and seaweed, accompanied by home-made sauces and are a tribute to everything good about California seafood. The oyster plate pairs quite well with Robert Sinskey 'POV' a Bordeaux Blend. The LIDO menu also features a tender hanger steak with unique frites and crunchy cipollini onions, shitake mushroom marmalade and shallot butter that is outstanding. Wine paired with the oyster dish was Ultraviolet Cabernet Sauvignon 2014 Napa Valley. Chef Kurt Steeber's menu focuses on clean, vegetable forward Mediterranean flavors and his plates are truly unique and delicious! For LIDO information visit: www.dolphinbayresort.com/lido
Bon Appetit!
___________________________________________________________________
---