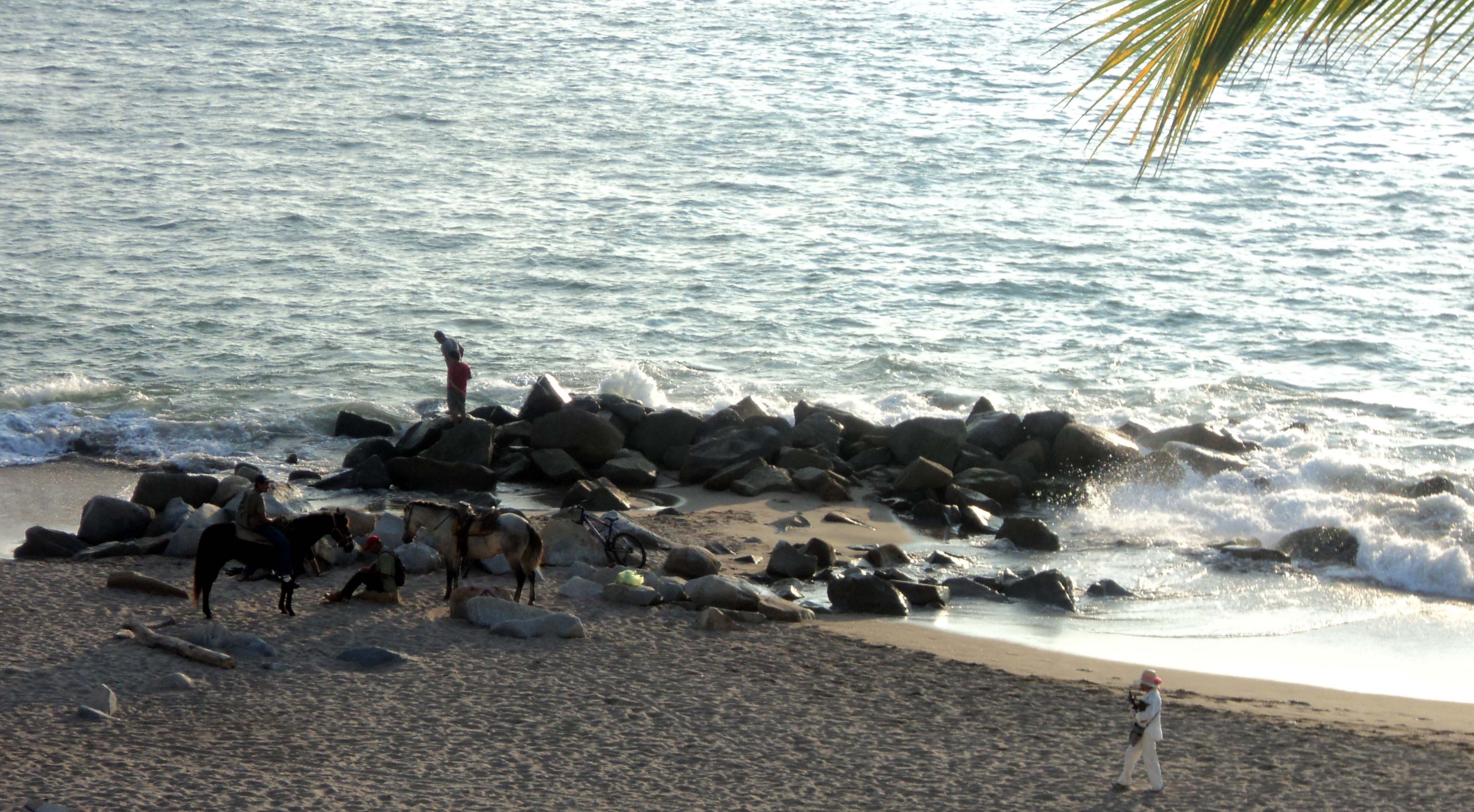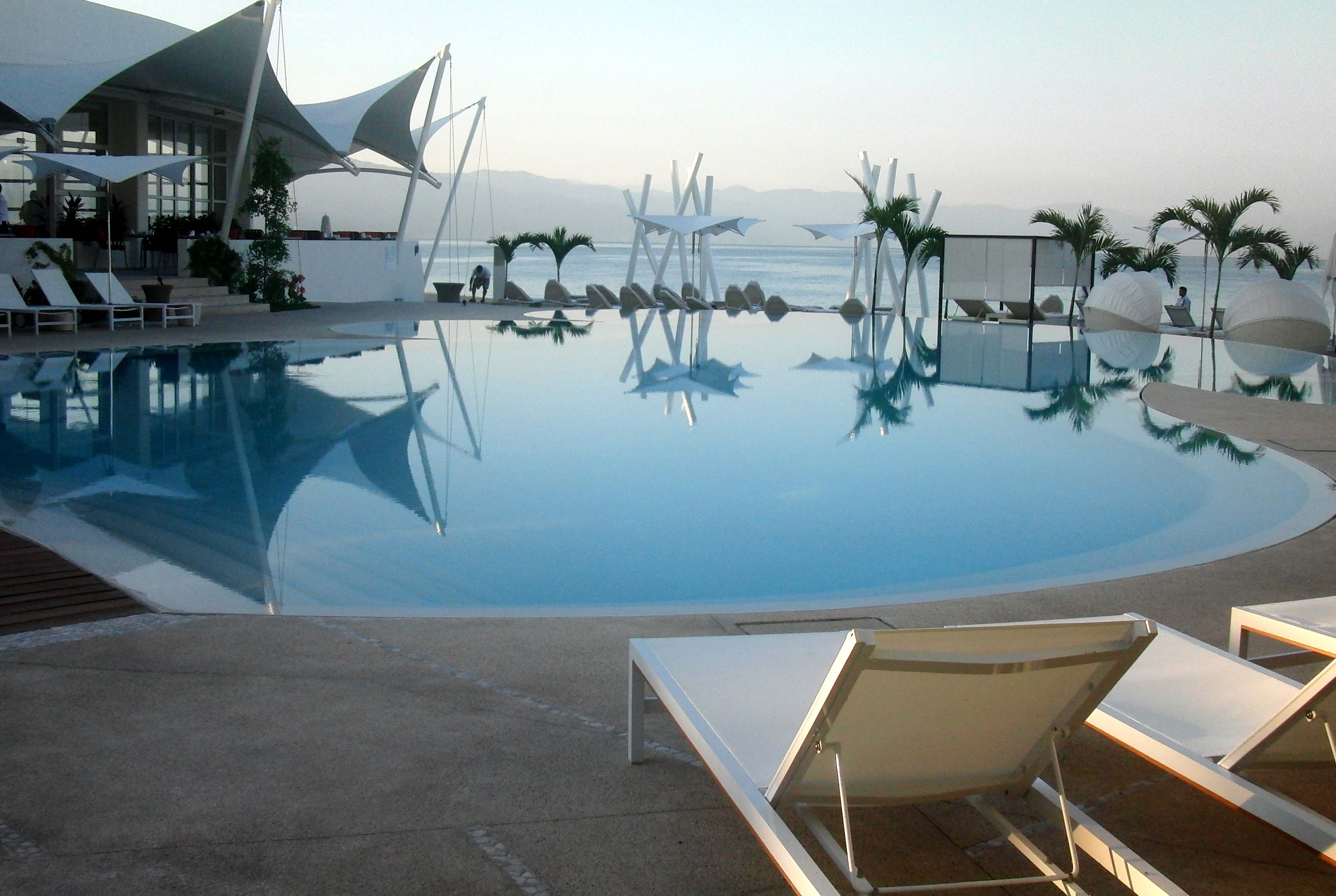 HILTON HOTEL & RESORT PUERTA VALLARTA
All Inclusive Dream Destination
Story & Photos by Bonnie Carroll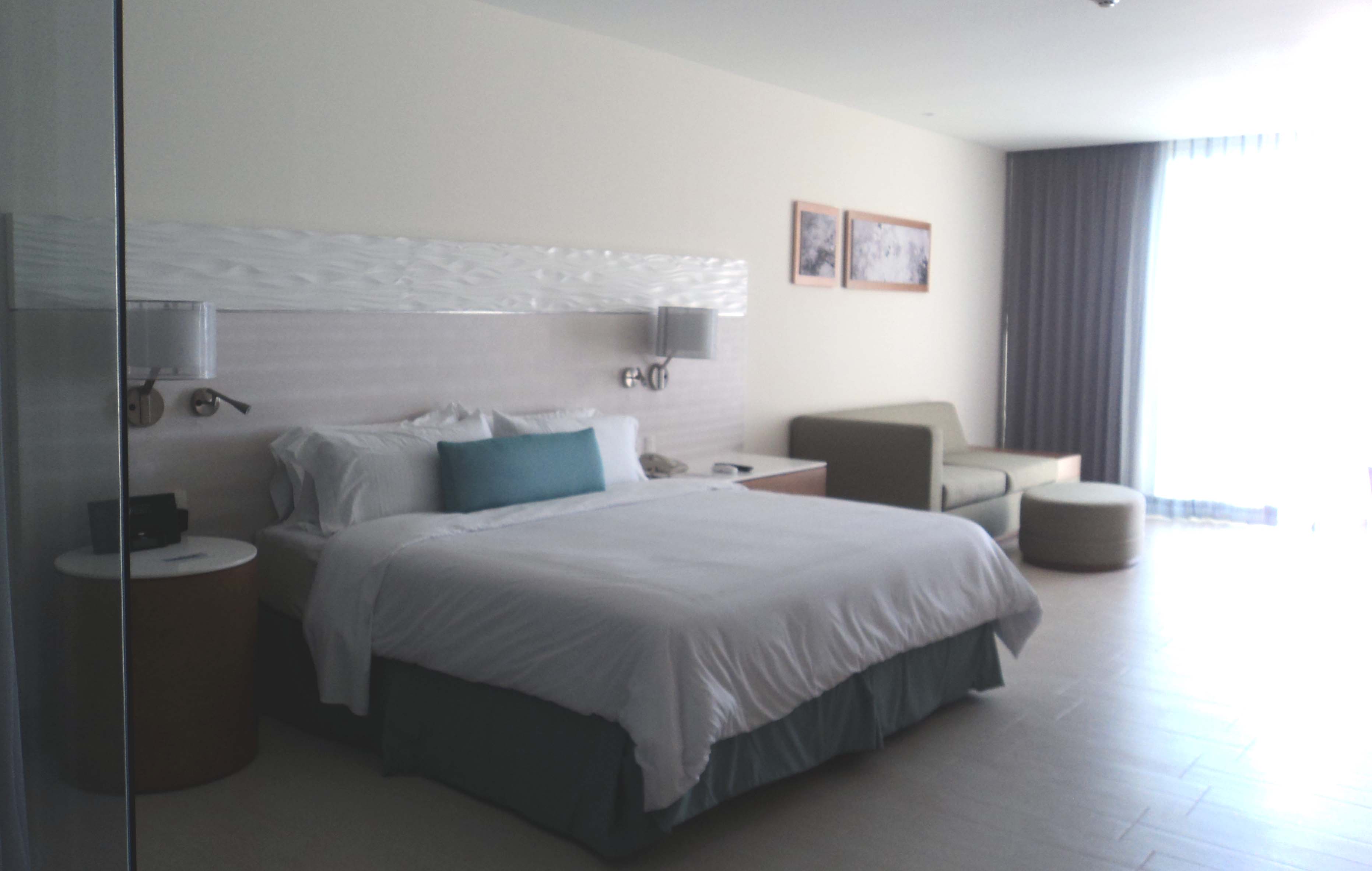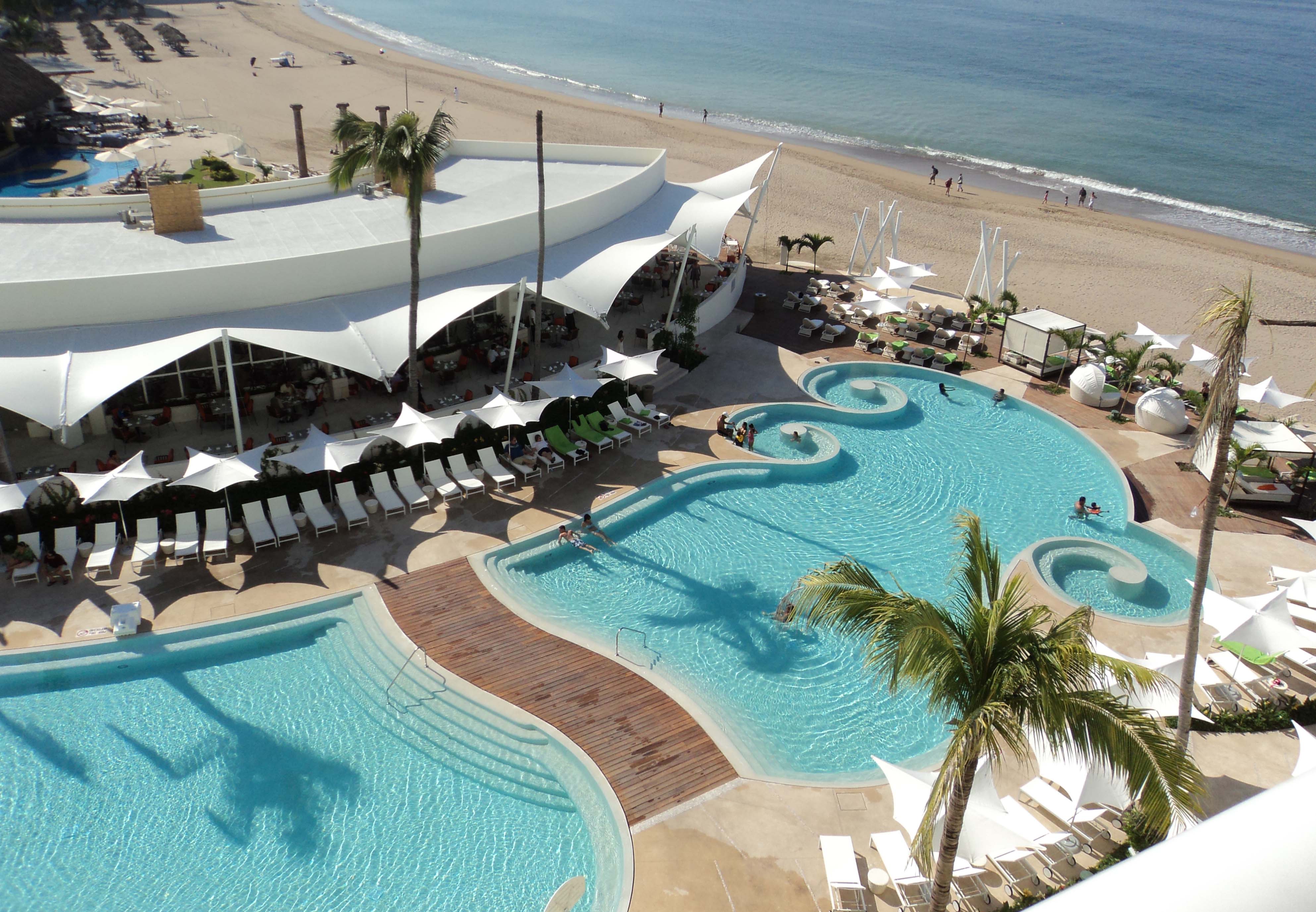 The new Hilton Puerto Vallarta Resort opened just one month ago, and is a spectacular 259 luxury room & suites all inclusive property, with amazing panoramic views of the beautiful Mexican Riviera. It is conveniently located only five minutes from the airport. The architecture is modern, chic and accommodating for romantic, business or family travelers. It is open and lovely from the lobby entrance through, where guests meet and make reservations for tourism activities and check their email at a communication desk. You then enter the adjoining bar and outdoor patio garden pool area, where two huge pools, surrounded by state-of-the-art lounges, chairs and cabanas are calling you to relax and let go.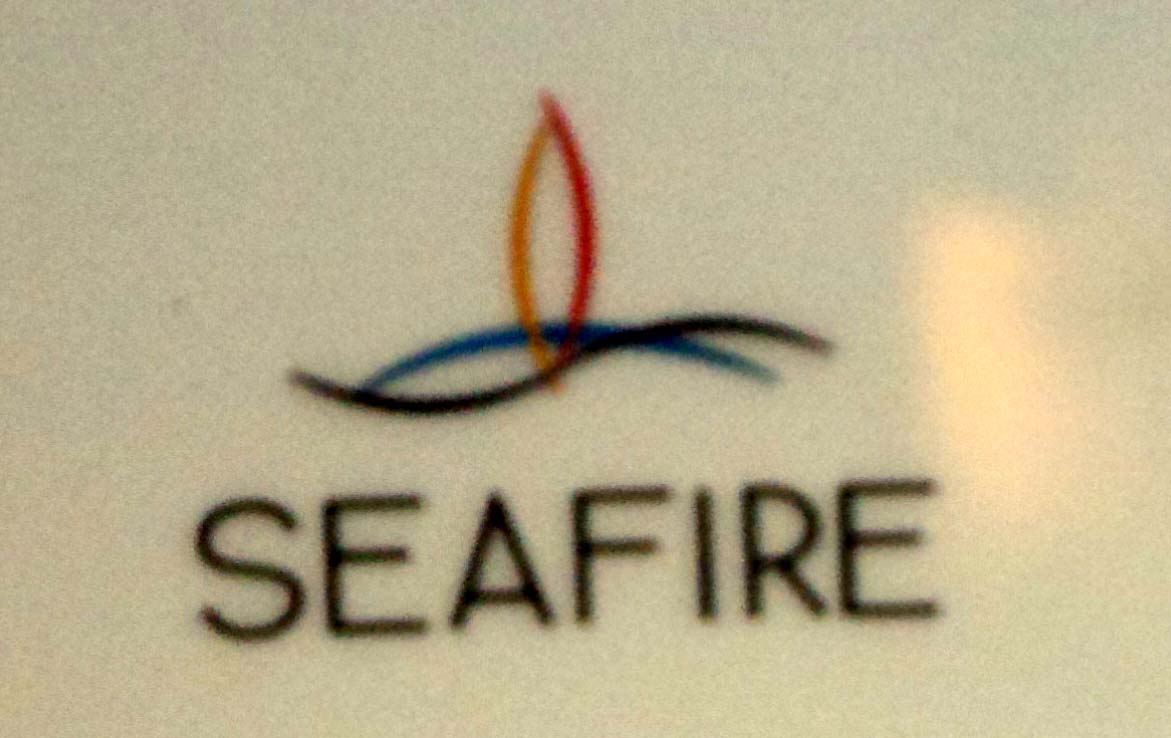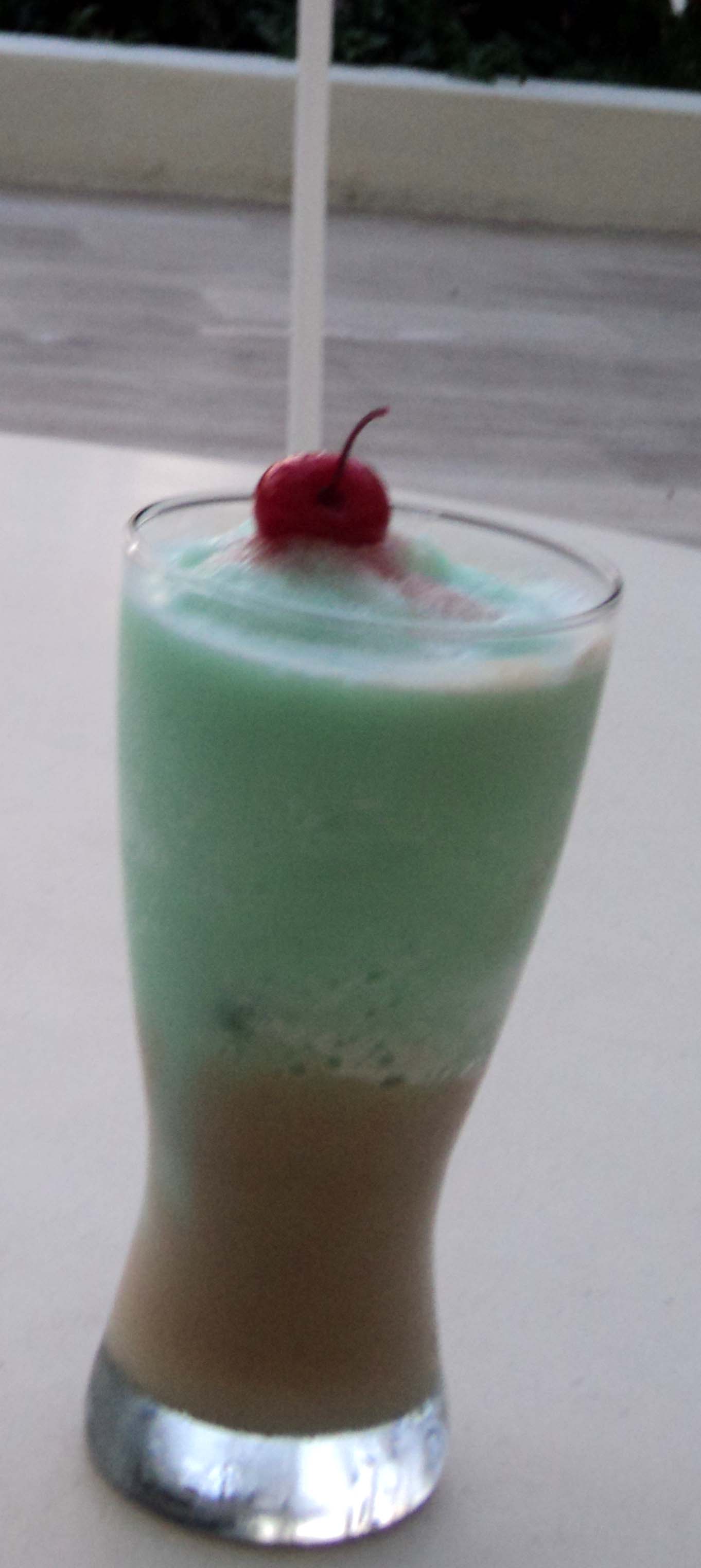 The main restaurant is Sea Fire and serves breakfast, lunch and dinner
international cuisine to enjoy inside or on the patio by the pool. The buffet includes all the favorites and the chefs will prepare special dishes to your liking. The bar offers a bevy of delicious coolers, and most drinks are included in the inclusive packages, but things like Champagne are not included. The mixologist Oscar Orasco at the lobby bar prepares cocktails on request and standard favorites as well. Try the Sunset Cosmo or his signature cocktail Sunset Illusion made from a mint, pina colada, kahlua half & half combination that looks like a holiday milkshake and is exceptional.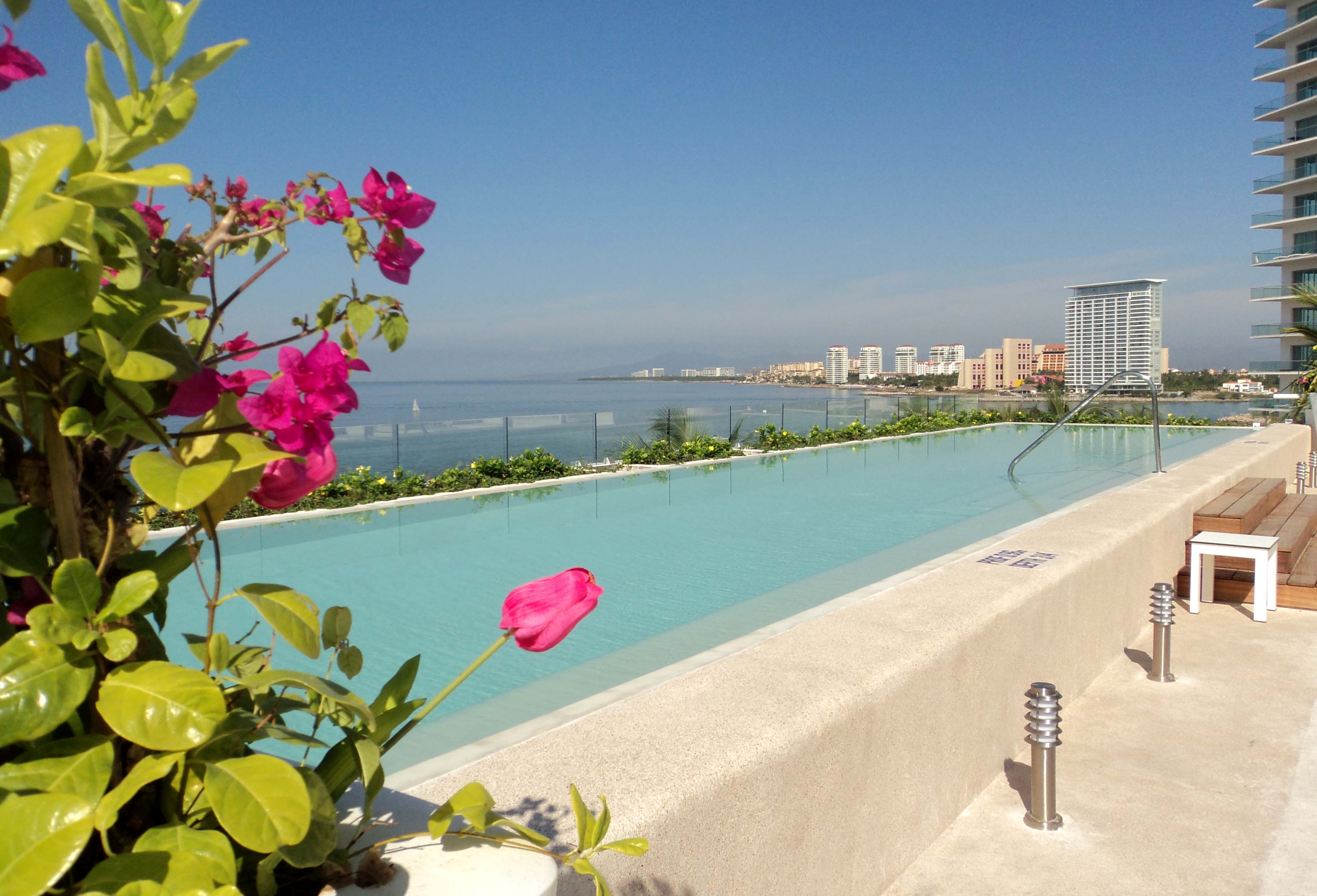 The hotel also has the French restaurant Le Delice, featuring froi fras, escargot, onion soup, duck with orange sauce and everything else we associate with tres bon flavors and deliciously prepared French dishes. The upstairs O'West for "adults only" features martinis, tapas and sushi, where guests enjoy tastes and tini's while merging with the fabulous views of the bay Fogo from an infinity pool. This is the destination of choice for dreamy afternoon delights with a view.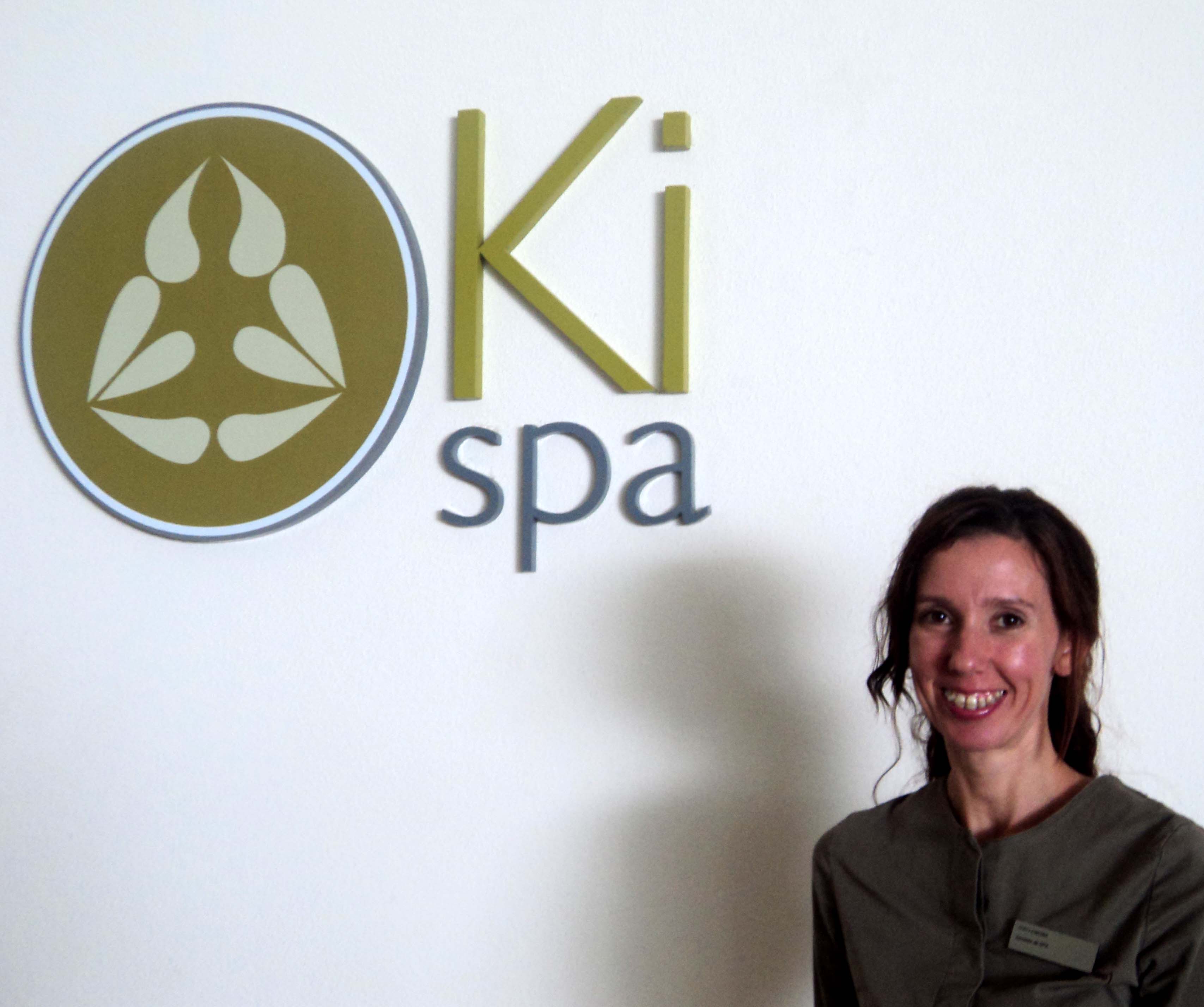 The "Ki" Spa is an artwork in process, but clearly will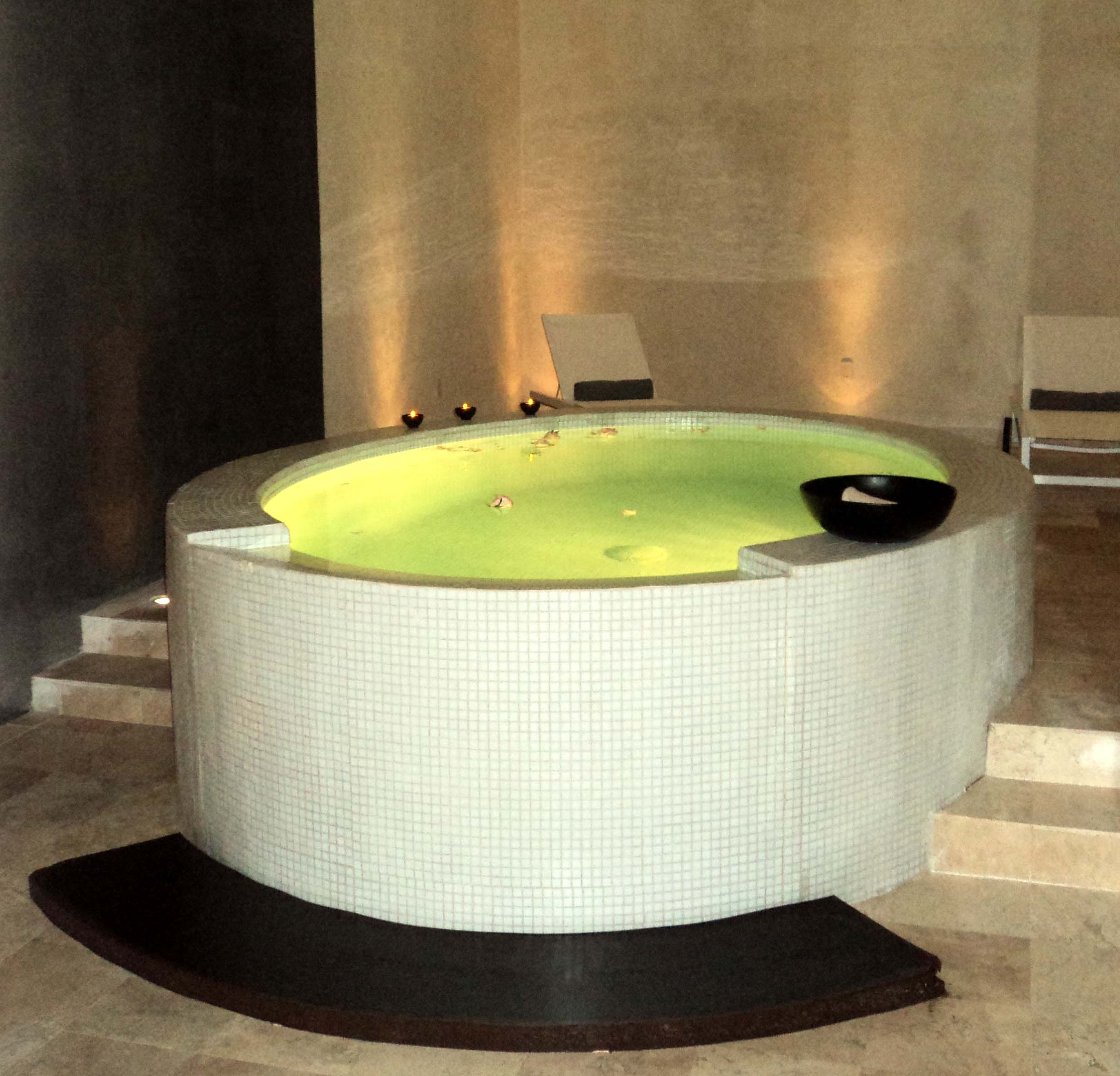 be one of the most sought after in Puerto Vallarta. The design is tranquil and immaculate. "Ki's" signature treatment is a floatarium Experience in a floatation pool in a private soundproof room, where stars blink in the ceiling and rose petals float in the salty water that gently float away all your troubles. This is really a treatment worth investigating. 

Off the lobby there are also several nice shops to purchase necessities and gifts to enjoy during your vacation. All I can say about the staff at this hotel is that they are beyond wonderful; every employee is dedicated to making your stay the best experience of your life. Naturally, there is a kids zone, located in a separate building, where everything to keep the little sun lovers happy is include; a children's gym, computer fames, arts and crafts, movies and treats all children love. 

I have no doubt this new hotel will enjoy a long and happy life in Puerto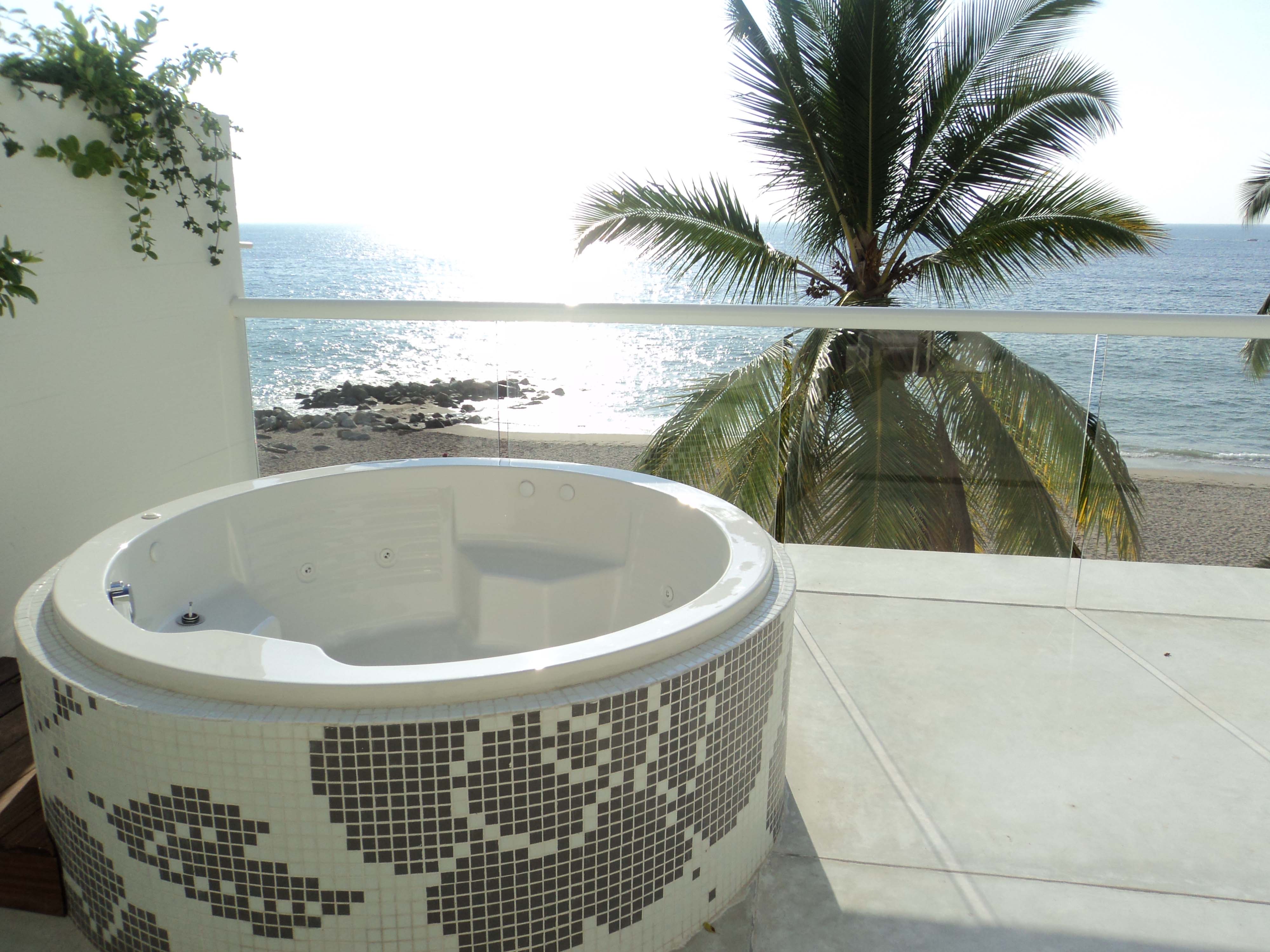 Vallarta, and that countless couples will work out in the high tech gym, luxuriate in their own private in-room jacuzzi or personal pool, and savor the wonderful food in one of the many charming restaurants. This is a destination to run to, and experience the peace and relaxation Puerto Vallarta has to offer. Oh, and may I remind you again how outstanding their staff is. For hotel information visit: www.hiltonhotelpv.com.


Hilton Puerto Vallarta Resort
Av. De las Garzas s/n. Zona ZHotelera Norte
Puerto Vallarta, Jalisco 48300 Mexico
PVRPV_info@hilton.com


    Hilton La Catrina Fine Mexican Cuisine:


The authentic Mexican La Catrina restaurant has a warm ambiance and the menu will please anyone who really appreciates the real deal in Mexican dishes. Their cocktail and wine list offer perfect pairing for these wonderful dishes, and the service is outstanding. This is an amazing spot for a memorable private group or family gathering.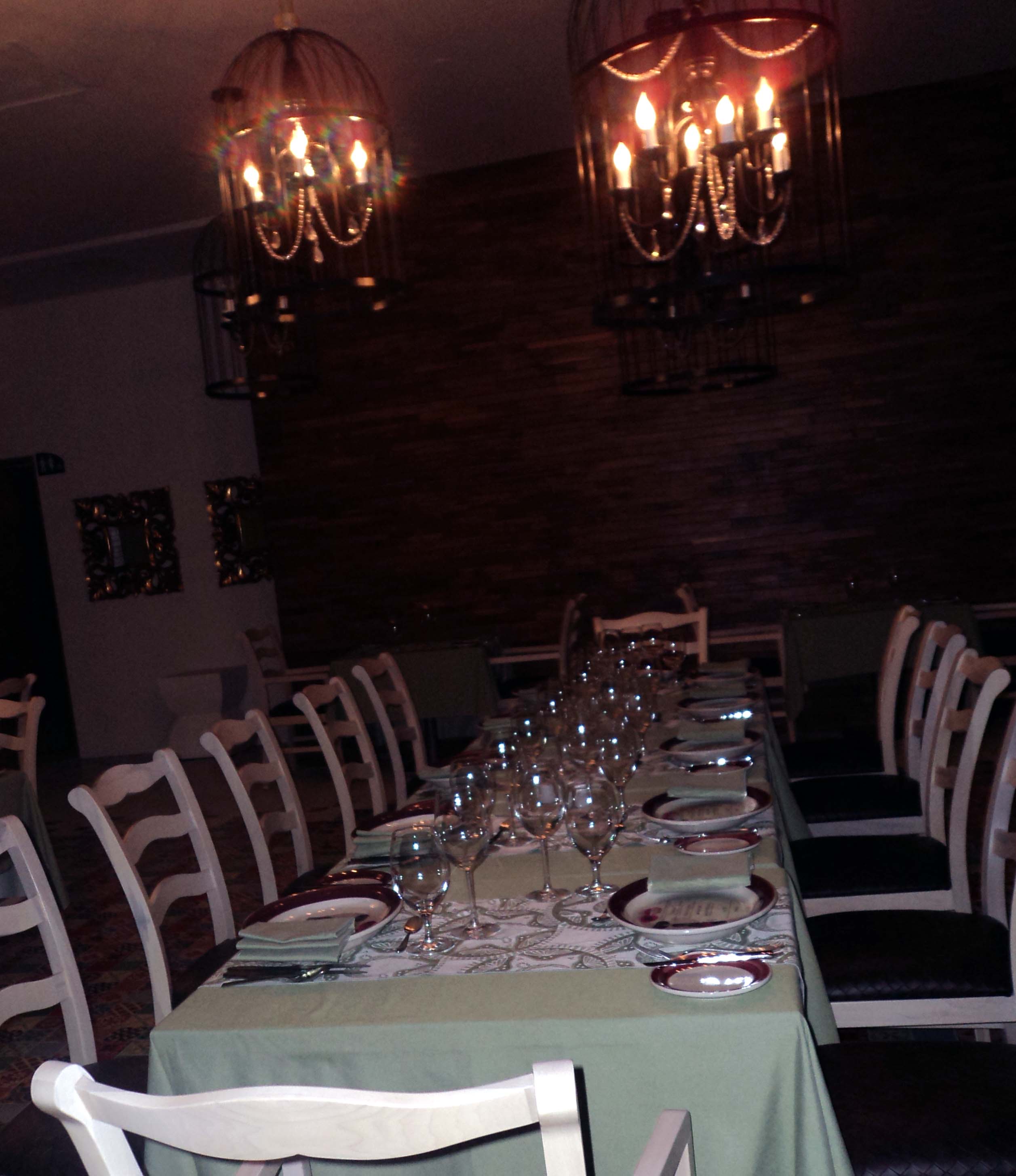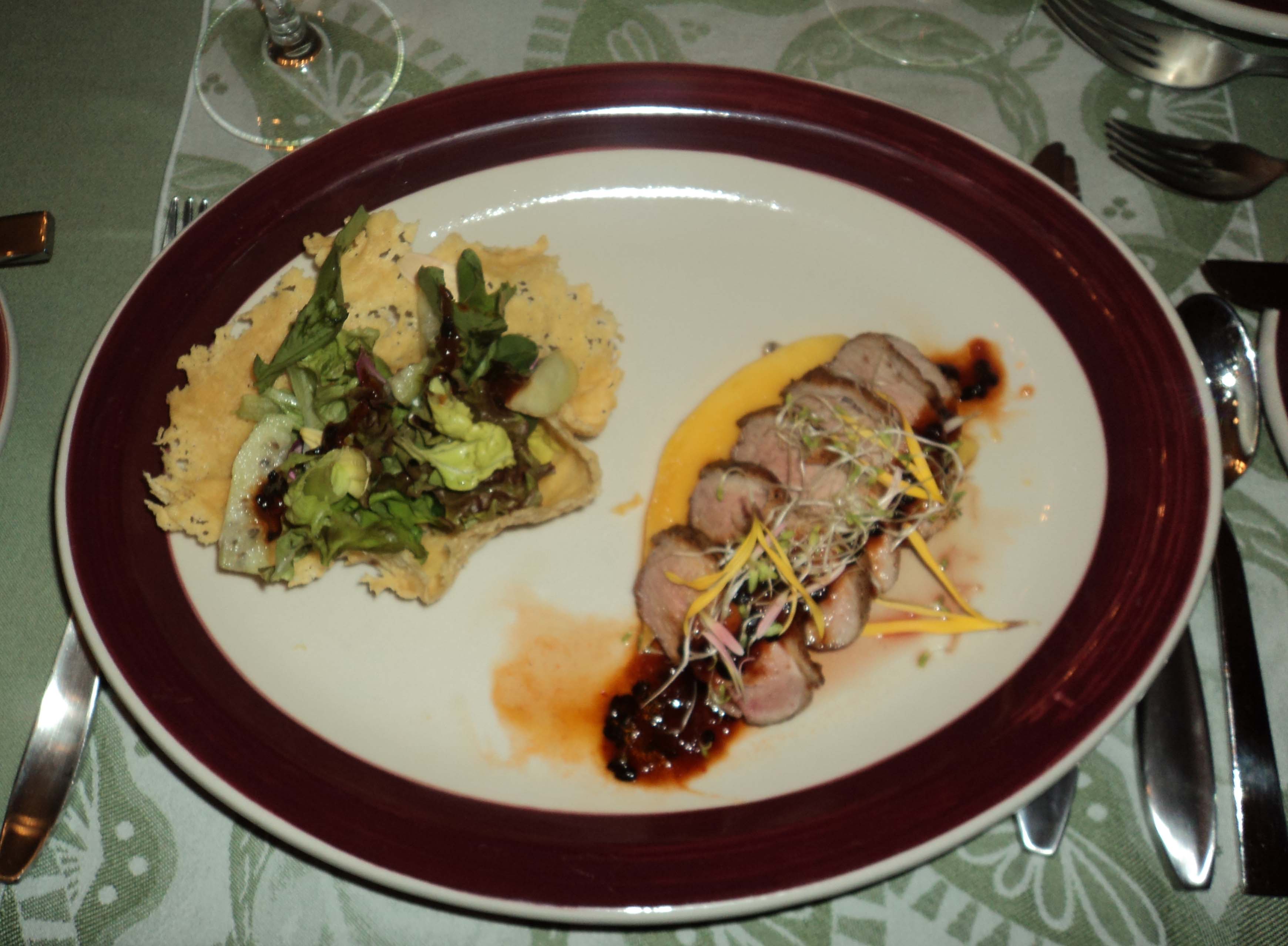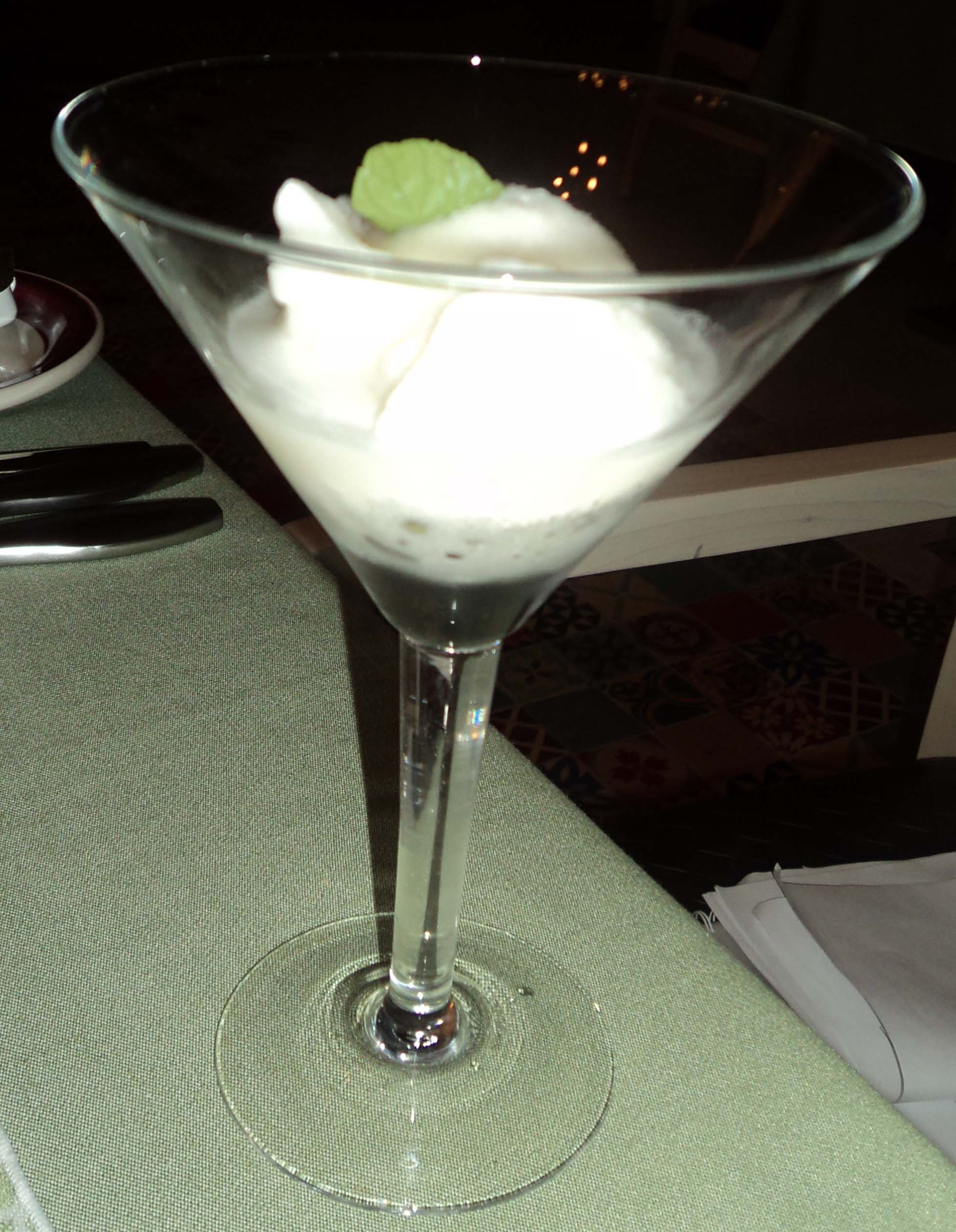 The plates and service in the delightful restaurant are so authentic Mexican, and full of delicious surprises. Some of the specialties include original soup, appetizer and entrees enjoyed by generations of families in Mexico, and it was all delicious from beginning to end. La Catrina is only open for dinner. Below are some photos to temp your appetite and share the beautiful ambiance of La Catrina in the Hilton Puerto Vallarta Resort. Enjoy!
---