IT'S GREAT TO BE IRISH AT DARGAN'S IN SANTA BARBARA
Authentic Irish Faire Served With Classic American Style

by Bonnie Carroll
Darganís has been a favorite destination in Santa Barbara, California, of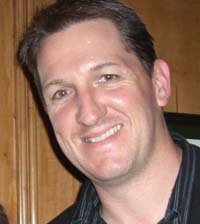 those celebrating St. Patís to join together for the best in Irish music and faire. The owners are the real deal and many of the recipes on their menu came straight from the kitchen of their mother or grandmother in Ireland. Tom Donnelly the manager is the host with the most, and says he loves the people who come in to enjoy the spirit of Dargan's.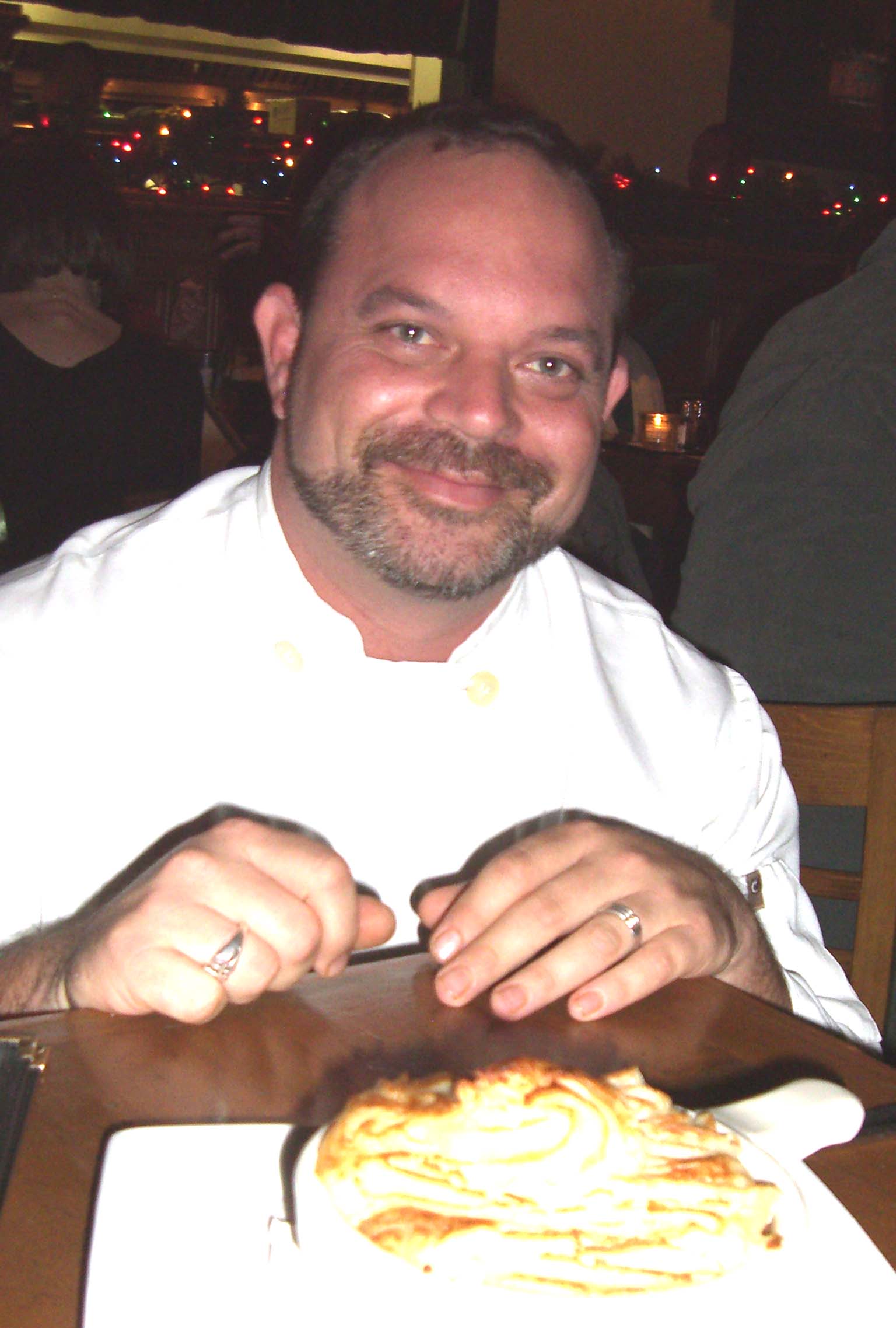 Chef Josh Keating, a grand Irishman from Chicago, has years of culinary experience working in fine dining venues in Chicago, and California before joining the team at Darganís. Keating takes the authenticity of the dishes serious, but has added his own special touch and provides contemporary presentations. His imaginative appetizer plates are a perfect prelude to signature dishes like corned beef and cabbage with whipped potatoes, or an Irish sirloin steak. Darganís has Irish stew to compete with any Dublin restaurant, made from an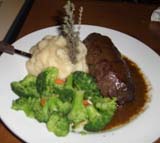 authentic family recipe, as well as a few pasta dishes for those Italian's who want to be Irish. My favorite on the menu is the potato leek soup, which is magnificent, and picture perfect in presentation. Desserts are quite grand as well, including a Baileyís crŤme brulet and home-made pudding like your mon used to make.
Darganís offers a list of ingenious Irish cocktails, and great Irish pints, single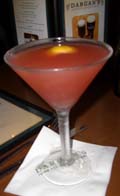 malts, Irish whisky and scotch to enjoy while watching live musicians and Irish dance groups. Two bar employees, brother and sister, are from Ireland. Paul Dargan, Brendan Searls and Liam Sherlock strive to give visitors a memorable Irish experience in their establishment. The staff spend their time making everyone feel welcome, and recommending signature items on the menu, including bangers & mash, or fish & chips.
This is a replica of a genuine Irish pub, made of pine, with a bar room for pool players, and a bar & dining room with a stage area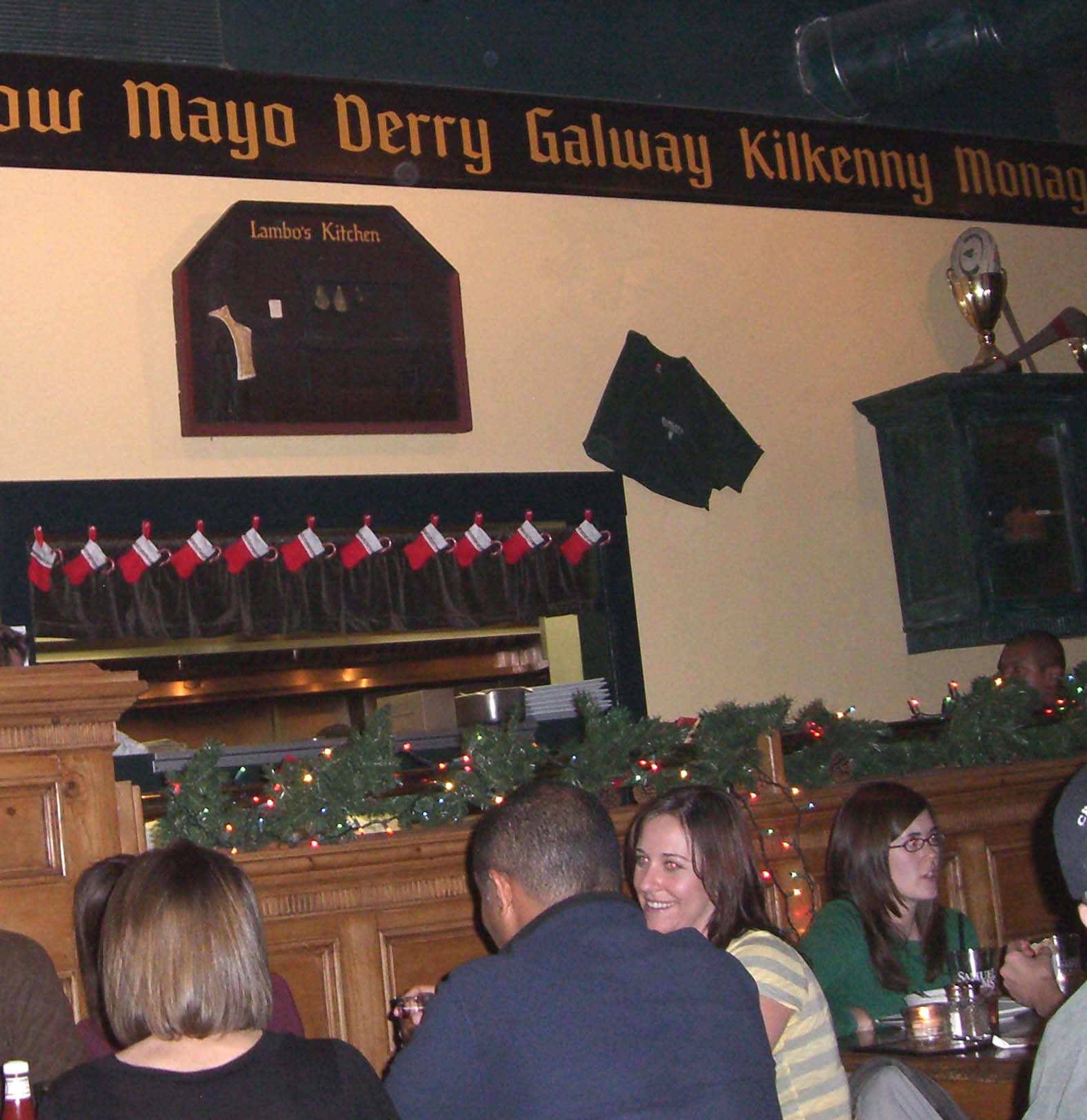 for live performances. Flags of every county in Ireland surround the ceiling area of the pub, and the feeling here is reminiscent of typical pubs in Ireland. Although in Ireland no one sits down, they all pile up against one another next to the bar, sometimes ten or fifteen deep, to enjoy their pint. Bring your appetite to Dargan's because the portions are man size, making the price a value.
Located behind State Street and next to convenient City of Santa Barbara parking, Darganís offers guests patio dining on balmy evenings or indoor dining by the fireplace on cool nights. Families are welcome at Darganís and they are open for dinner on Saturday until 11:00 p.m. Reservations are recommended, especially on the weekends. Dargan's is located at 18 Ortega Street. For reservations call 805-568-0702.  

'Beannachtam na Feile Padraig!'
      Happy St. Patrick's Day!
---
HILTON BELFAST
Where Hospitality Reigns Supreme
by Bonnie Carroll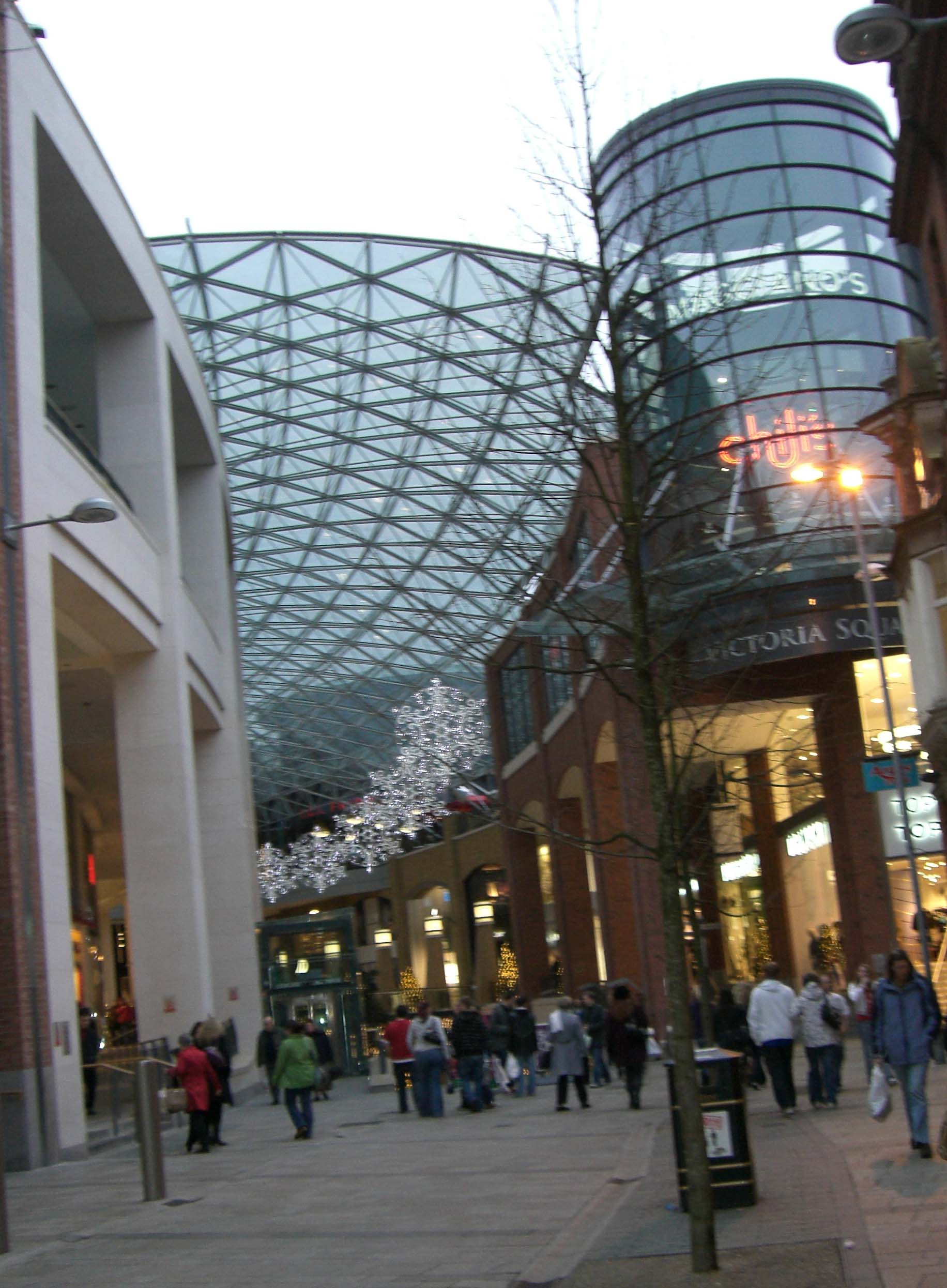 During my past trip to Ireland I was unfortunate enough to have my bag lost. By the fourth day of traveling with only two sets of underwear and one pair of pants and one shirt I was nearly mad. When I arrived at the Hilton Belfast I spoke with Mark Walker, Area General Manager for Hilton Northern Ireland. This hotelier with style was more helpful than I can ever say, and saved my sanity, enabling me to continue my visit to cities throughout Ireland.  He also assisted me in contacting my associates at home, and they went after the airline carriers involved. By the next day my bag was delivered at the Shelbourne in Dublin, and what a happy girl I was to see Christmas come early. The dining area in the Hilton Belfast Hotel is quite modern and lovely, and the brunch I enjoyed was complete with anything your heart would desire. The staff members at this hotel are so warm and kind, while being extremely efficient. I highly recommend this property for business or vacationing travelers, and I hope to go back again soon.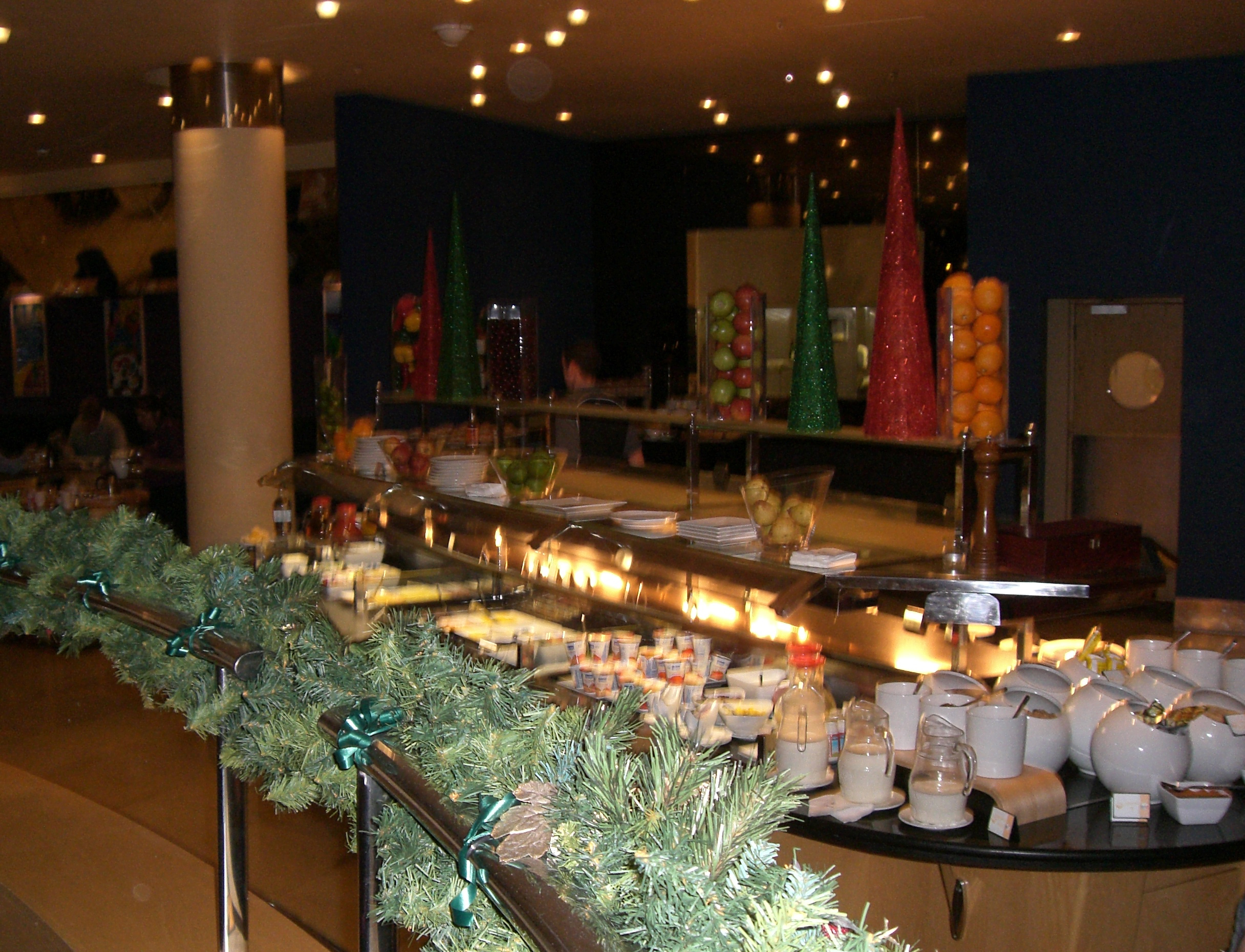 The Hilton Belfast reminds me of the W Hotels in the States. The venue is sleek and modern, but extremely comfortable and inviting. Obviously, this hotel is running a close second in the ďanything you want-anytime you want itĒ category, because I love W Hotels for their service, and the Hilton Belfast has surpassed them in guest services above and beyond the call of duty. The hotel is located conveniently near all tourism attractions, including the City Hall, which hosts an International Holiday Gift Show in December.
Not many people realize that the Titanic was built in Belfast, and so they say 'if the ship had not been delayed a few weeks in leaving Belfast it might not have sunk.' Looking down at the area where the Titanic was actually constructed gives one a new respect for the enormous size of this vessel. Following the tragedy of the Titanic all ship building stopped in Belfast, however, it is expected a new vessel may be built in Belfast in the very near future. Bravo to Hilton Belfast for a great job!
Hilton Belfast Hotel
4 Lanyon Place, Belfast, Ireland, 00 44 (0) 28 9027 7000
---