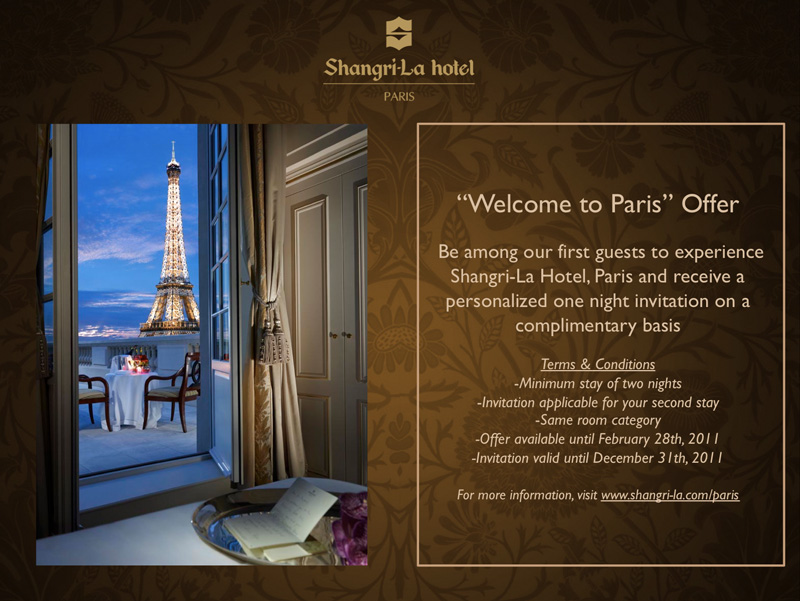 SHANGRI-LA . . . HOME OF HISTORIC ELEGANCE OPENS IN PARIS
Ideal Destination for French Art and History Devotees
by Bonnie Carroll
The elegant Shangri-La Hotel was built in 1896 as the home of Prince Roland Bonaparte, Napoleon Bonaparte's grand nephew, and is located adjacent to the Trocadero, amidst the finest museums in Europe, and offering views that include the Eiffel Tower, Seine River, Les Invalides, The Louvre, Basilica of Sacre Coeur, Grand Palais, Notre Dame Cathedral and Monmartre.

Prince Roland Bonaparte, born May 19, 1958 – deceased April 14, 1924, grand nephew of Napoleon Bonaparte had no royal aspirations. He studied science, geography, geology, botany, ethnology and anthropology. He focused his studies and documented the physical characteristics of the shape and dimensions of the skull to establish relations between the human races. He perceived photography as a scientific tool for preserving data from his expeditions, and used it to document the American Indians, Surinamese, Hottentots, and other ethnic groups. Bonaparte was president of the "Societe de geographie" from 1910 until his death, and was also a member and president of the "Academie des sciences".
The exceptional work of prominent architect Richard Martinet, interior design of Pierre-Yves Rochon and exquisite garden landscape re-inventions of Louis Benech provide guests an opportunity to fully enjoy of the many 81 rooms and suites in the exclusive historic home located in a unique Paris setting.
Shangri-La Hotel offers a bar, casual restaurant, fine French dining room, Chinese Restaurant featuring an authentic Cantonese menu, as well  as a sensational wine cellar from which to select wines for dining enjoyment.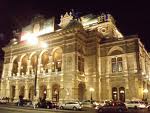 SHANGRI-LA HOTEL
10 Avenue d'Tena
75116 Paris, France
(33 01) 53 67 19 19
---