CHEF/HOTEL NEWS  .   .   .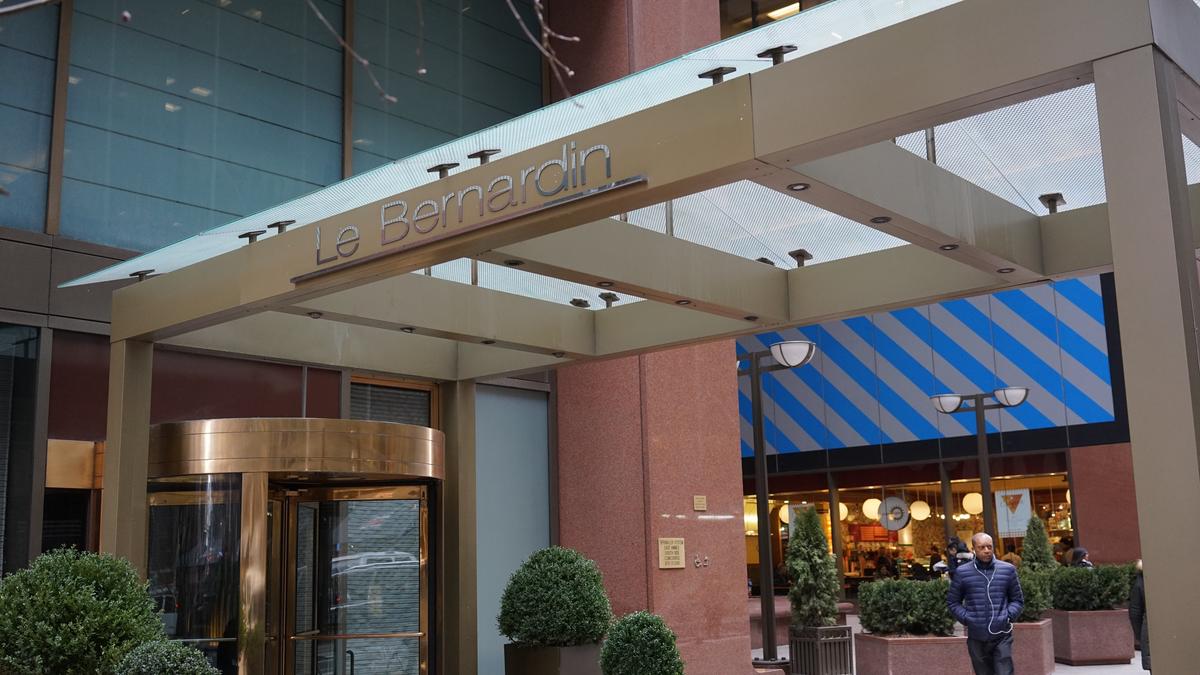 LE BERNARDIN THREE MICHELIN STARS
Le Bernardin, 155 W. 51st St., New York, 10019, United States
Eric Ripert's beloved seafood restaurant maintains THREE STARS.
MICHELIN Guide's Point Of View
When the definitive history of NYC's dining scene is written, Le Bernardin will have a chapter all to itself. Maguy Le Coze and Eric Ripert's icon has been entertaining the city's movers and shakers for over 20 years and its popularity remains undimmed.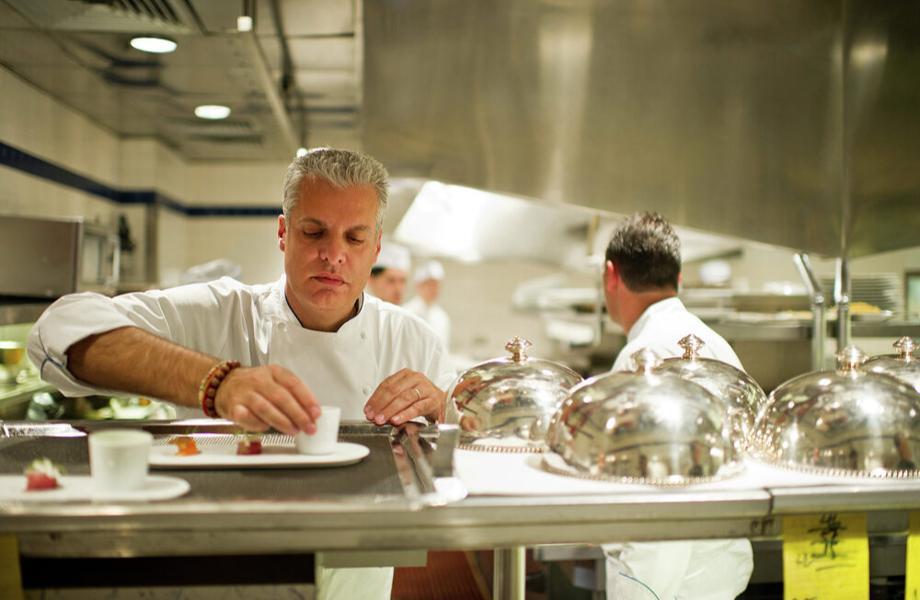 New York's First Three Star Dining Room Reopens
"For me, food is about memories, feelings, emotions, and so is Le Bernardin, and that's why it's not just a restaurant."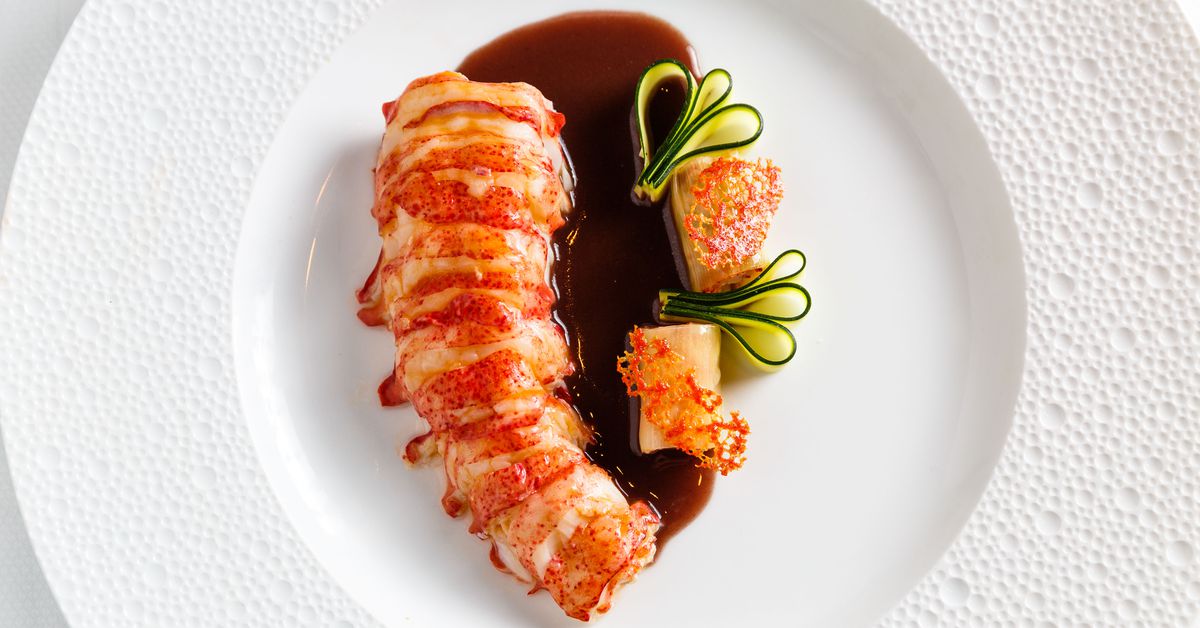 Eric Ripert is grateful for his early exposure to two cuisines—that of Antibes, France, where he was born, and to Andorra, a small country just over the Spanish border where he moved as a young child.  His family instilled their own passion for food in the young Ripert, and at the age of 15 he left home to attend culinary school in Perpignan.  At 17, he moved to Paris and cooked at the legendary La Tour D'Argent before taking a position at the Michelin three-starred Jamin.  After fulfilling his military service, Ripert returned to Jamin under Joel Robuchon to serve as chef poissonier.
In 1989, Ripert seized the opportunity to work under Jean-Louis Palladin as sous-chef at Jean Louis at the Watergate Hotel in Washington, D.C.  Ripert moved to New York in 1991, working briefly as David Bouley's sous-chef before Maguy and Gilbert Le Coze recruited him as chef for Le Bernardin.  Ripert has since firmly established himself as one of New York's—and the world's—great chefs.
In 1995, at just 29 years old, Ripert earned a four-star rating from the New York Times.  Twenty years later and for the fifth consecutive time, Le Bernardin again earned the New York Times' highest rating of four stars, becoming the only restaurant to maintain this superior status for this length of time, without ever dropping a star.
In September 2011, Ripert and Le Coze unveiled a significant redesign of Le Bernardin from Bentel & Bentel that earned the restaurant a James Beard Award for "Best Restaurant Design" in 2012. The new look features a lounge, a first for the restaurant, where a separate menu is available.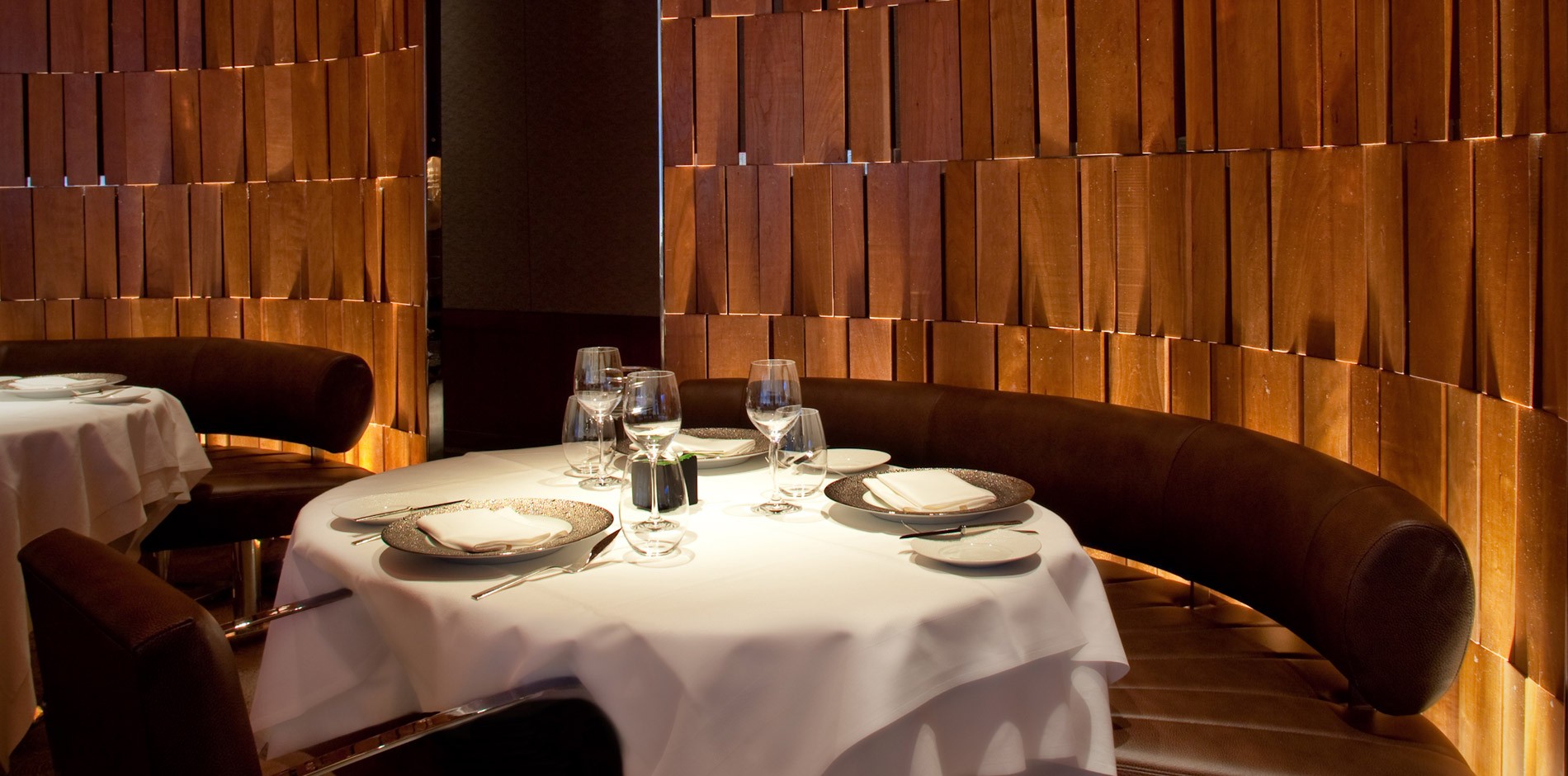 Three years later in September 2014, Ripert and Le Coze opened Aldo Sohm Wine Bar, named for the acclaimed wine director Aldo Sohm. Located just steps away from Le Bernardin, the wine bar offers a menu of cheese, charcuterie and simple fare paired with Sohm's curated wine list in a casual, convivial setting. That same month, the two expanded Le Bernardin's private dining offerings with Le Bernardin Privé, a dynamic space above Aldo Sohm Wine Bar that can accommodate a range of events, including weddings, cocktail receptions and corporate meetings.
Ripert has been recognized as one of the top chefs in the world. In 1998, the James Beard Foundation named Ripert "Top Chef in New York City" and in 2003, "Outstanding Chef in the United States." In September 2009, AVEC ERIC, Ripert's first TV show, debuted on PBS stations and ran for two successful seasons, earning two Daytime Emmy Awards: "Outstanding Culinary Program" (2011) and "Outstanding Achievement in Main Title and Graphic Design" (2010). Avec Eric: a culinary journey with Eric Ripert (Wiley) was released in November 2010 with more than 100 recipes inspired by Ripert's travels. AVEC ERIC returned for a third season on the Cooking Channel in February 2015. Ripert has also hosted RESERVE CHANNEL's show "On the Table" on YouTube, which debuted in July 2012, and appeared on the "Late Show with David Letterman," "The Charlie Rose Show," "Ellen DeGeneres," "TODAY," "Live with Kelly & Michael" and "Martha Stewart."
In fall 2008, Ripert published On the Line, his second cookbook with Artisan, which in 2002 published A Return to Cooking, a collaboration between Ripert, photographers Shimon and Tammar Rothstein, artist Valentino Cortazar and writer Michael Ruhlman that was selected by Newsweek as one of its best books of the season.  Ripert's first cookbook, Le Bernardin – Four Star Simplicity (Clarkson Potter) debuted in 1998, and in 2014, Ripert released his newest cookbook, My Best: Eric Ripert (Alain Ducasse Publishing). In 2016, he published his memoir: 32 Yolks: From My Mother's Table to Working the Line (Random House), which appeared on The New York Times bestseller list. In addition, Ripert partnered with The Ritz-Carlton Hotel Company to open Blue in Grand Cayman. 
Ripert is the Vice Chairman of the board of City Harvest, working to bring together New York's top chefs and restaurateurs to raise funds and increase the quality and quantity of food donations to New York's neediest. When not in the kitchen, Ripert enjoys good scotch and peace and quiet.
____________________________________________________________________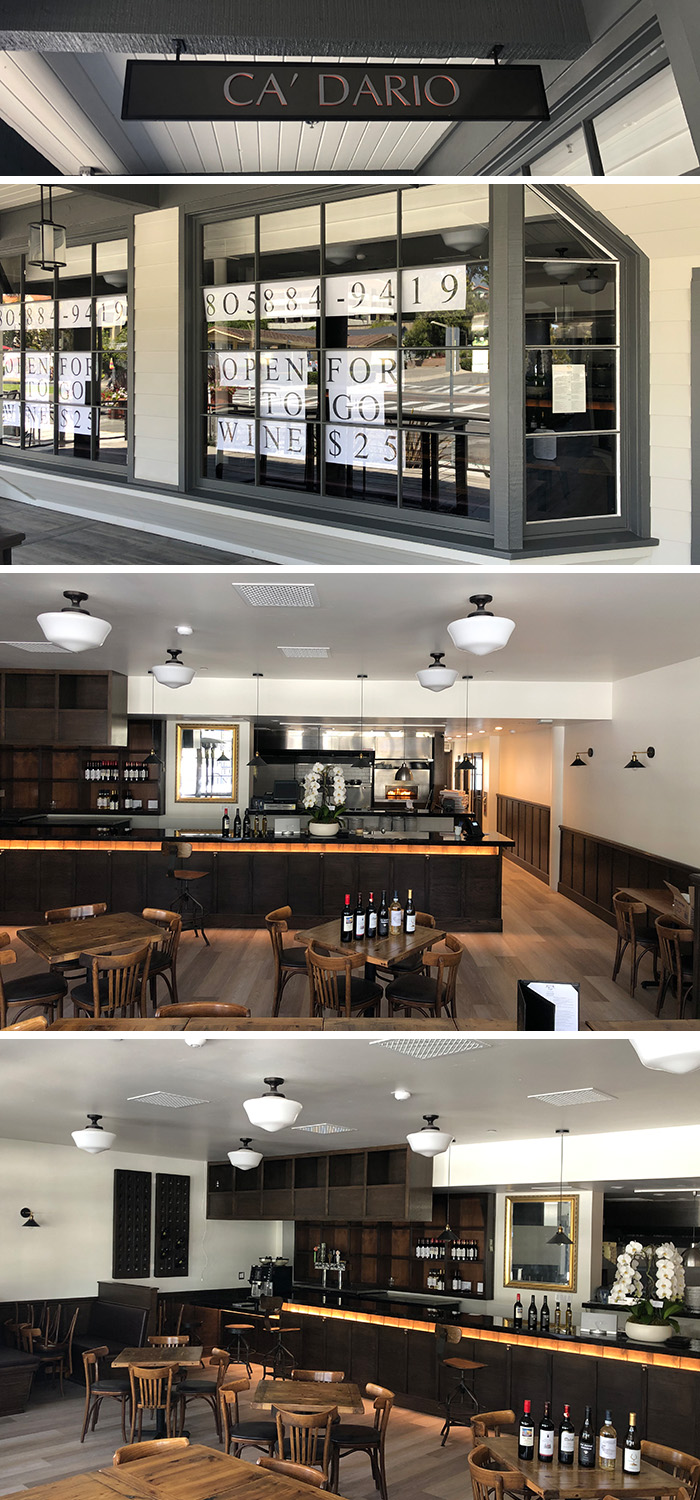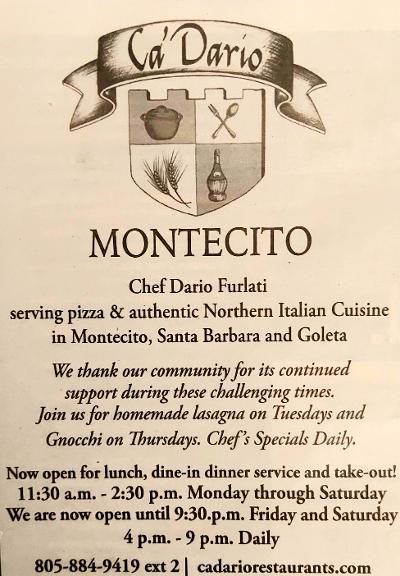 ---