Four Seasons Hotel Lion Palace St. Petersburg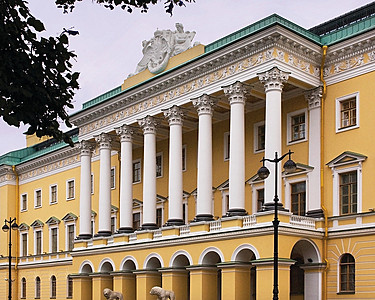 19th century palace is reborn as first Four Seasons in Russia
While Peter the Great was known to prefer more humble accommodations,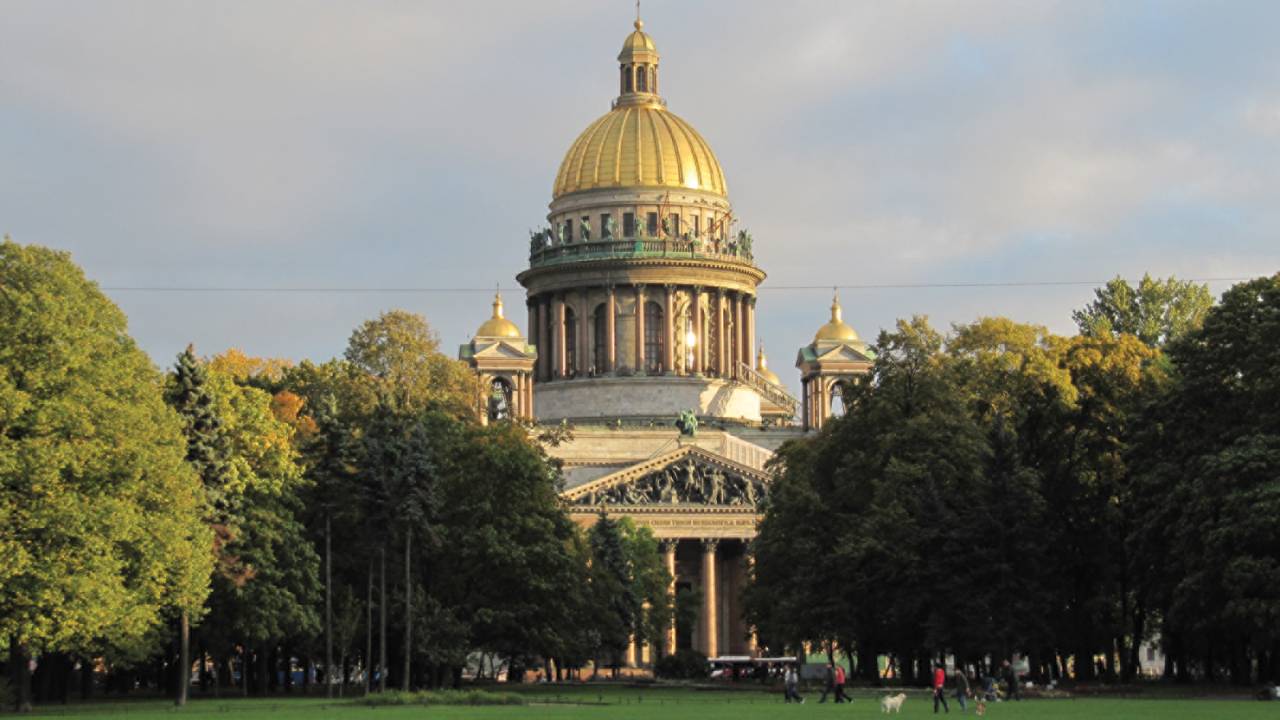 Catherine the Great certainly would have approved: nearly two centuries after its debut as the city's most exclusive residence, the "House with Lions" is reborn as Four Seasons Hotel Lion Palace St. Petersburg.  Ideally situated next to St. Isaac's Cathedral – and designed by the same architect – the edifice immortalized in Alexander Pushkin's most famous poem gives way to glamorous new hotel accommodations, dining and drinking concepts, event spaces and soon, the city's most sumptuous spa.
"Years of meticulous restoration and perfecting of the guest experience are setting the stage for a new era of style and luxury in St. Petersburg," says Christopher Norton, who is President – Europe, Middle East and Africa for Four Seasons Hotels and Resorts.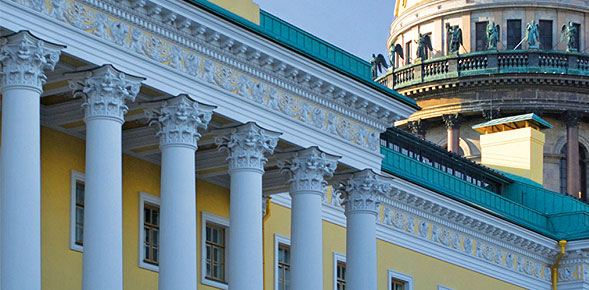 "At Four Seasons Hotel Lion Palace St. Petersburg, the romance of imperial life meets modern luxury with exquisite precision, creating a hotel experience like no other," says General Manager Martin Rhomberg. "We proudly open our doors and welcome Russians and international travellers back inside this landmark palace."
A New Era
The iconic triangular building in the heart of St. Petersburg was originally conceived by Auguste Montferrand as the private address of the city's elite, with a see-and-be-seen grand lobby leading to a number of fashionable apartments, conveniently located just steps from the Winter Palace.  Today, a guest awakening in the luxe comfort of a signature Four Seasons bed and looking out through high windows at Peter's great city may be forgiven for imagining themselves in another time, while those coming to meet, drink and dine in the Hotel's extraordinary restaurants and bar will know that they are living at the leading edge of the 21st century.
Every need and want is anticipated by expert Four Seasons staff, including VIP access to the city's most exciting events and arts venues – from off-hours museum and gallery tours to premier performance seating, the chance to attend rehearsals and visit backstage at the Mariinsky Theatre.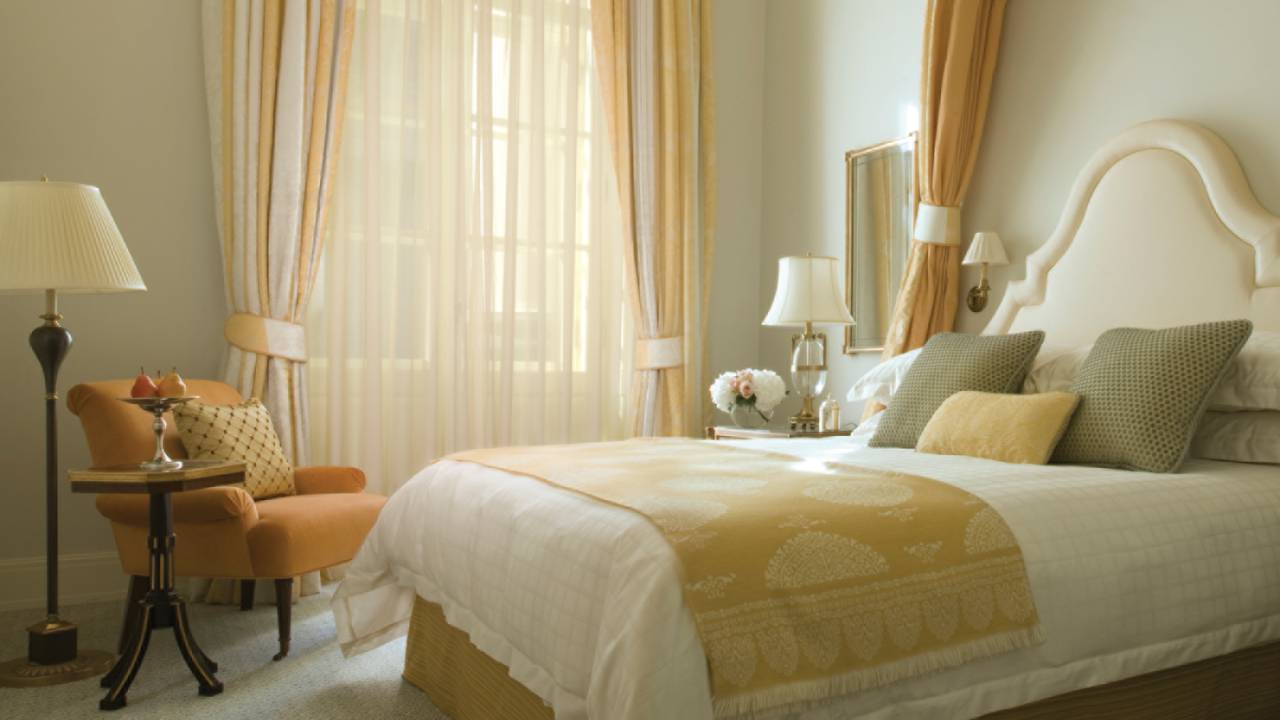 While many travellers flock to the city for the annual White Nights celebrations each June, Chief Concierge Olga Kachalova promises an incredible experience year round: "Through the summer and fall, everyone gathers to watch the city's famous bridges open each evening, and as we stroll along the waterways, we enjoy the best views of the most beautiful palaces and museums in St. Petersburg.  And just outside the city, history can be explored in the imperial palaces – my favourite is Peterhof, with its breathtaking fountains in the summer."
In the colder months, it's time to spend leisurely hours immersed in St.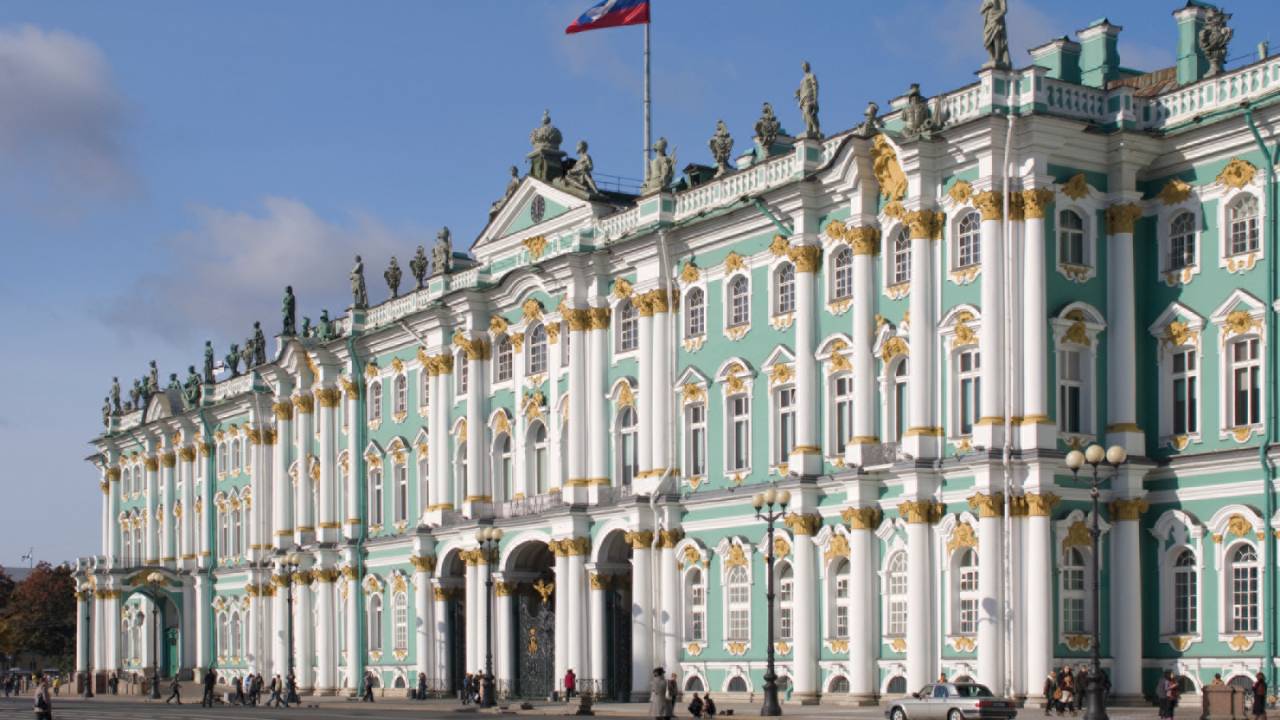 Petersburg's art scene.  Olga recommends: "In addition to seeking out classical art, we encourage guests to visit the Erarta Galleries, a five-story multi-sensory modern art experience.  And with the Hermitage celebrating its 250th anniversary next year, there will be a full calendar of events and special exhibitions."
Life in the Lion Palace
Montferrand's original vision and 19th century imperial aesthetic set the design direction for the new Four Seasons Hotel Lion Palace St. Petersburg.  Every detail was studied and considered carefully before a single paintbrush was employed, resulting in a look that is authentic to the classic, European-influenced style of the period.  For example, the Hotel's 151 guest rooms offer distinct colour palettes: sky blue and yellow with a hint of garnet, or pale yellow with blue hues; and for the 26 suites, turquoise and gold with shades of brown.  Neo-classic mahogany, hazelnut and cherry furnishings with gilding, black lacquer and chinoiserie motifs were sourced across Europe and are now showcased among finishing materials including velvet, silk and lush woven textures for fabrics, and marble, granite and gilt mirrors for the fixtures.
When making reservations, guests are faced with some interesting choices –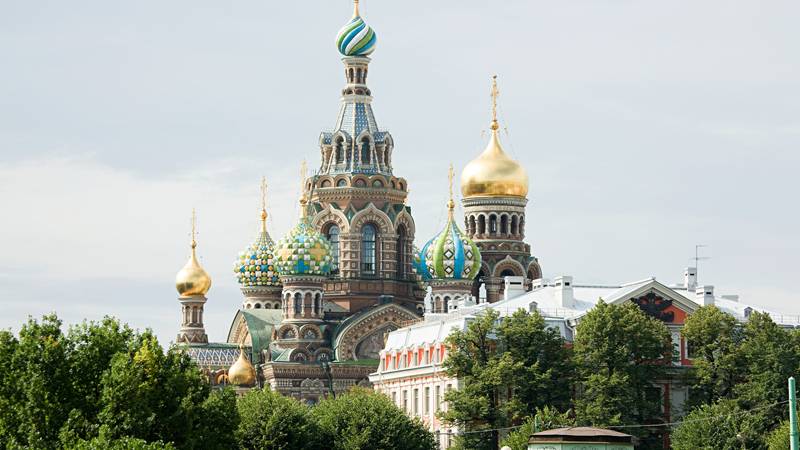 will it be one of the fifth floor Terrace Rooms, with their views across the city?  Or perhaps one of the suites on the first floor, where the ceilings are highest (and where the most coveted apartments were originally situated)?  For those who will settle only for the very best, the Lobanov Presidential Suite boasts a large columned terrace, and a bath fit for a tsar – carved from a single slab of marble, with a hand-painted fresco above.
"Regardless of size or floor, for a truly unforgettable vantage point we're recommending any room on the southwest side – the view of St. Isaac's Cathedral will give you goosebumps," predicts Martin.
One departure from history is the Hotel's art collection.  Many paintings were commissioned from students at the St. Petersburg Academy of Arts, showcasing the vanguard of creative interpretation in a city long recognized as one of the world's art capitals.
Za Vas! Dining and Drinking at Four Seasons
At Four Seasons Hotel Lion Palace, Russia's rich culinary history – including the heavy influence of many other European and Asian cuisines – opens a new chapter.
In the Tea Lounge, styled as a winter garden filled with trees and flowers, guests will find the traditional Russian specialities they crave, while locals will be delighted by modern interpretations of old favourites. The Olivier Salad is elevated with chicken or quail and crayfish; Siberian venison is smoked and served as a carpaccio with marinated foie gras and beet root dressing; and the international classic Beef Stroganoff is revisited, layering the richly sauced meat over truffled mashed potatoes. Caviar – the "Tsar's favourite pearls" – is served with traditional condiments and blini. Afternoon Tea has a distinctly Russian flavour, with luscious sweets ranging from pistachio financier to opera cake and vatrushka. The Tea Lounge is open daily for breakfast, lunch, tea and dinner.
Xander Bar is another world entirely.  Named for Tsar Alexander I, who reigned at the time of the palace's construction, it's reminiscent of a private club with library and double-sided fireplace welcoming guests in from the cold.  Zakuski (appetizers) are washed down with a choice of dozens of the finest Russian and international vodkas, and for guests who can't decide on one, several vodka tasting flights are offered.  When selecting from the caviar menu, connoisseurs may wish to opt for the Prestige Cuvee Cristal Champagne, created by Louis Roederer for Tsar Alexander II in 1876.
Preview: Innovative Dining Concepts
In the weeks following, Four Seasons Hotel Lion Palace will reveal Sintoho, a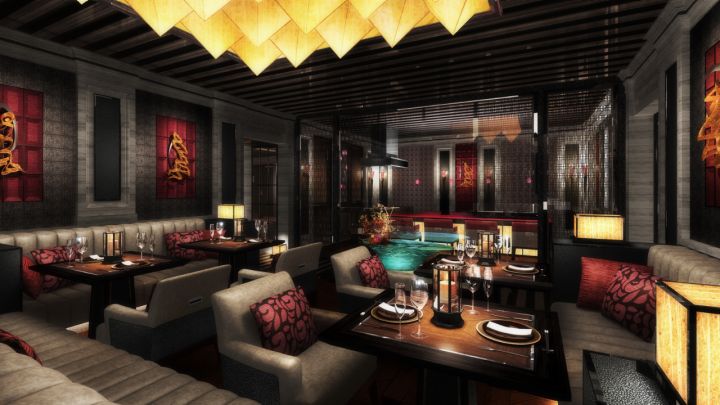 fresh take on Asian cuisine named for Singapore, Tokyo and Hong Kong – just three of the destinations inspiring its cuisine.  A lively setting including an open sushi counter sets the tone for a dining experience marked by fresh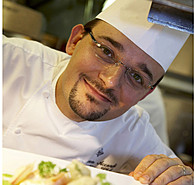 ingredients and eclectic menu choices, including the signature wild salmon tartare with avocado salsa relish, crispy skin and sambal; and Singapore-style king crab legs in chilli sauce with egg.  Cocktails will include everything from the classic Singapore Sling to the dangerously delicious Hong Kong Fuey, as well as a border-crossing selection of sakes, beers and teas.  A semi-private teppanyaki grill room will host private events for up to eight guests.
And later this year, Michelin-starred Executive Chef Andrea Accordi will take guests on a journey through his Italian homeland at Percorso.  "Every country cooks the same ingredient differently. To be successful in the kitchen, it's important to understand this."
With stunning views of St. Issac's Cathedral, Percorso will be a feast for the se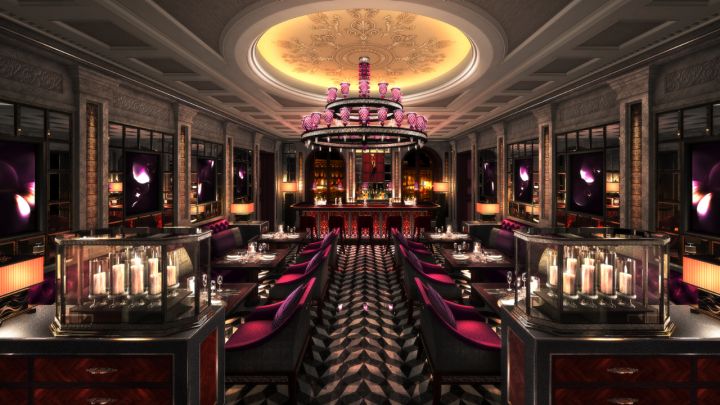 nses as well as the palate with such creations as Chef's own strozzapreti, featuring Mediterranean seaweed, clams, calamari and tuna; and his anatra, a whole spit-roasted duck with citrus glaze and cherry and pink pepper compote.  There will be several private dining opportunities, with the option for the host to consult with the Chef on a bespoke family-style Italian menu, including selections from Percorso's deep international wine cellar.
A Moment in Time: Spa at Four Seasons
In late 2013, Four Seasons will open the city's most intimate spa enclave within the triangular central space of the Lion Palace.  The Luceo Spa will offer eight treatment rooms – including a deluxe couple's suite with private lounge – a salon, 24-hour fitness centre, and, topping off the four-level Spa complex, a glass-topped year round pool. Luxuriously appointed changing rooms each feature an experience shower, dry sauna and steamy Russian-style sauna, complete with birch branches to invigorate the skin.
The Hotel's first guests will enjoy a special preview of what's to come in the Luceo Spa Suites or in the privacy of their own room, beginning with the signature Luceo Aromatherapy Massage featuring traditional Russian massage techniques using Santa Maria Novella's Four Seasons oils.
In addition to massages, facials and the Royal Body Scrub are also offered in this preview period, featuring exceptional international products such as Omorovicza from Hungary.  Renowned spa brand ila has created a new product collection infused with amber, exclusively for Four Seasons Hotel Lion Palace.
Getting Together: The City's Best Address for Business and Social Functions
With five weddings booked before the Hotel has welcomed its first guests,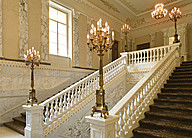 Four Seasons Hotel Lion Palace is already part of the city's social scene.  The opulent Montferrand Grand Ballroom features an elegant stairway for the bride and groom to make their entrance, while six smaller rooms – each named for important Russian and European architects and artists – offer more intimate options for parties and meetings.
When business is on the agenda, guests can count on a high level of Four Seasons service that is both attentive and discreet.  Aside from the larger function rooms, the naturally lit Rastrelli Boardroom, featuring up-to-the-minute technologies, can accommodate up to 14.  A 24-hour business centre includes workstations, a meeting room and services ranging from travel arrangements to translation and secretarial services.
Families visiting Four Seasons will also find much to welcome them, from special in-room surprises for the children to babysitting services when parents wish to go out on the town. Reservations Call +7 (812) 339 8000 or Visit www.fourseasons.com.
Executive Chef Andrea Accordi
Four Seasons Hotel Lion Palace, St. Peterburg, Russia
FILLET OF COD FISH POACHED IN OLIVE OIL
Crispy Potato Mille Feuille and Octopus Grazzetto
(Attachment to Bonnie Carroll story Four Seasons Hotel Lion Palace, St. Petersburg, Russia)
Recipe   (4 servings)
Ingredients for Poached Cod Fish
4 pieces of cod fish fillets cleaned. salt & pepper to taste, 2 cups (500 ml) olive oil1 garlic clove, ¼ cup (60 ml) fresh thyme
Method: 1. Season the cod fish with salt & pepper.
2. In medium pot, bring olive oil, garlic & thyme to 145F (62C).
3. Carefully add the cod fish and cover with oil. Cook 7 minutes and place on paper tower.
Ingredients for Octopus Guazzetto:¼  cup (185 ml) plus 1 tbsp (15ml) extra-virgin olive oil, divided,1 cup (250 ml) chopped spring onion, ½ cup (125 ml) chopped parsley, ½ lemon zested, 1 tsp (5 ml) sweet paprika, ½ cup (125 ml) chopped carrot, 4 cloves garlic crushed, 1-1/4 (800 G) Octopus cleaned, ¼ cup (185 ml) plus 1 tbsp (15ml) white wine, 8 cups (2 L) chicken stock, salt & pepper to taste, ¼ cup (60 ml) fresh thyme, 20 live clams, 20 live mussels, 20 razor clams, 1 tbsp (15 ml) finely chopped chives
Method:
1. In a large pot heat half the extra-virgin olive oil and add spring onion, chopped parsley, lemon zest, paprika, carrots and garlic. Cook for 5 minutes and add octopus.
2. Add white wine and chicken stock, then season with salt & pepper.
3. Bring to boil and simmer for 2 hours until the octopus is soft and tender. Remove the octopus from the stock (reserve stock) and cut it into small pieces. Set aside and keep warm.
4. Place 2/3 cup (180 ml) of octopus stock in small pot. Bring to a boil and reduce the stock by half. Remove from heat and very gently add the remaining olive oil. Use an immersion blender to ensure the sauce will be light and creamy. Keep sauce warm and set aside.
5. Steam clams, mussels, razor clams until open, about 30 seconds. Remove the meat from the shells. 6. Mix together the octopus sauce, octopus pieces, clams, mussels, razor clams and chives. Set aside and keep warm.
Ingredients for Salted Cod Brandade:
 3 tbsp (45 ml) extra virgin olive oil, 1 spring onion, chopped,  7 oz (200 g) salted cod fish, rinsed in water and cut in small pieces. ½ cup (125 ml) plus 1-1/2 tbsp (25 ml) fresh cream, ½ cup (125 ml) cooked and mashed potatoes
Method:
1. In medium pan, heat olive oil with spring onion and garlic. Cool slowly without browning. Add the salted cod and cream.
2. Cook for approximately one hour at very low temp, stirring every 5 minutes.
3. When the cream is reduced and thick, add potatoes and cook for another 10 minutes.
4. Whisk for 1 minute until brandade is fine and creamy. Set aside and keep warm.
Ingredients for Zolfino Beans:
1 cup (250 ml) zolfino beans soaked in water over night (or use navy beans), 2/3 cup (80 ml) plus 1 tbsp (15 ml) extra-virgin olive oil, ¼ cup (60 ml) fresh basil pesto, salt & pepper to taste
Method:
1. Boil the beans in salted water for 2 hrs, drain the beans and transfer into food processor. Add olive oil, pesto and season with salt and pepper.
2. Blend to form a fine puree. Set aside and keep warm.
Ingredients for Garnish:
16 potato chips, 12 pieces dried cherry tomatoes, 12 chervil sprigs, Espellette pepper (or red pepper)
Method for Assembly:
1. Place Zolfino bean puree in the center of the plate, add cod fish on top together with potato mille feuille.
2. Drizzle the Brandade around the cod, along with the Octopus Guazzetto and garnish with cherry tomatoes, chervil and a pinch of espellette pepper.
---