Hotel/Chef . . .
PORTOLA HOTEL & SPA - Family Hub for Sun & Fun
By Bonnie Carroll
Located a few steps from the Old Fishermanís Wharf, the Portola Hotel & Spa is an ideal vacation spot for families to enjoy all the attractions offered in the hub of the Monterey Peninsula, near shopping and restaurants with a trolley to the Monterey Bay Aquarium throughout the day.
The lobby of this thirty-year old property, which has been recently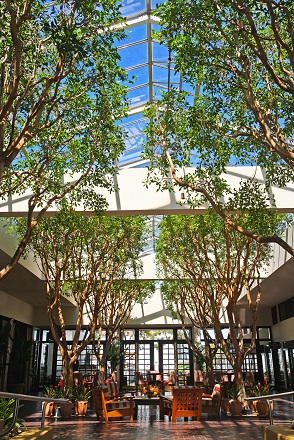 renovated, has huge trees growing through an atrium, giving an outdoor feel to their expansive lobby area leading to Jackís lounge, where breakfast, lunch and dinner are served, and the attached Peter Bís Brewpub restaurant and bar.
On Friday the hotel offers an afternoon wine tasting that gives guests an opportunity to sample some of the great wines from Monterey vintners. This fun attraction brings guest together and seems to be very popular. During my visit an area wine distributor from Youngs Market Company was pouring Hahn Chardonnay and Pinot Noir for hotel guests, which had the approval of all.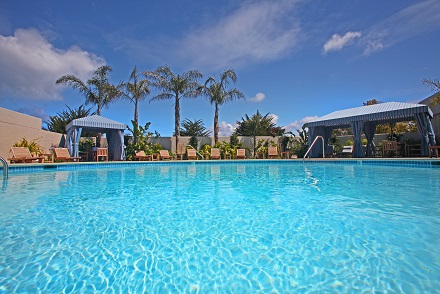 The heated pool and Jacuzzi area is ideal for family fun, and the spa is steps away. Guests can enjoy food and beverage service poolside in cabanas. The Portola staff is very helpful and gladly offer answers to any questions guest have. Family activities in the area can include everything from whale watching to standup paddle boarding.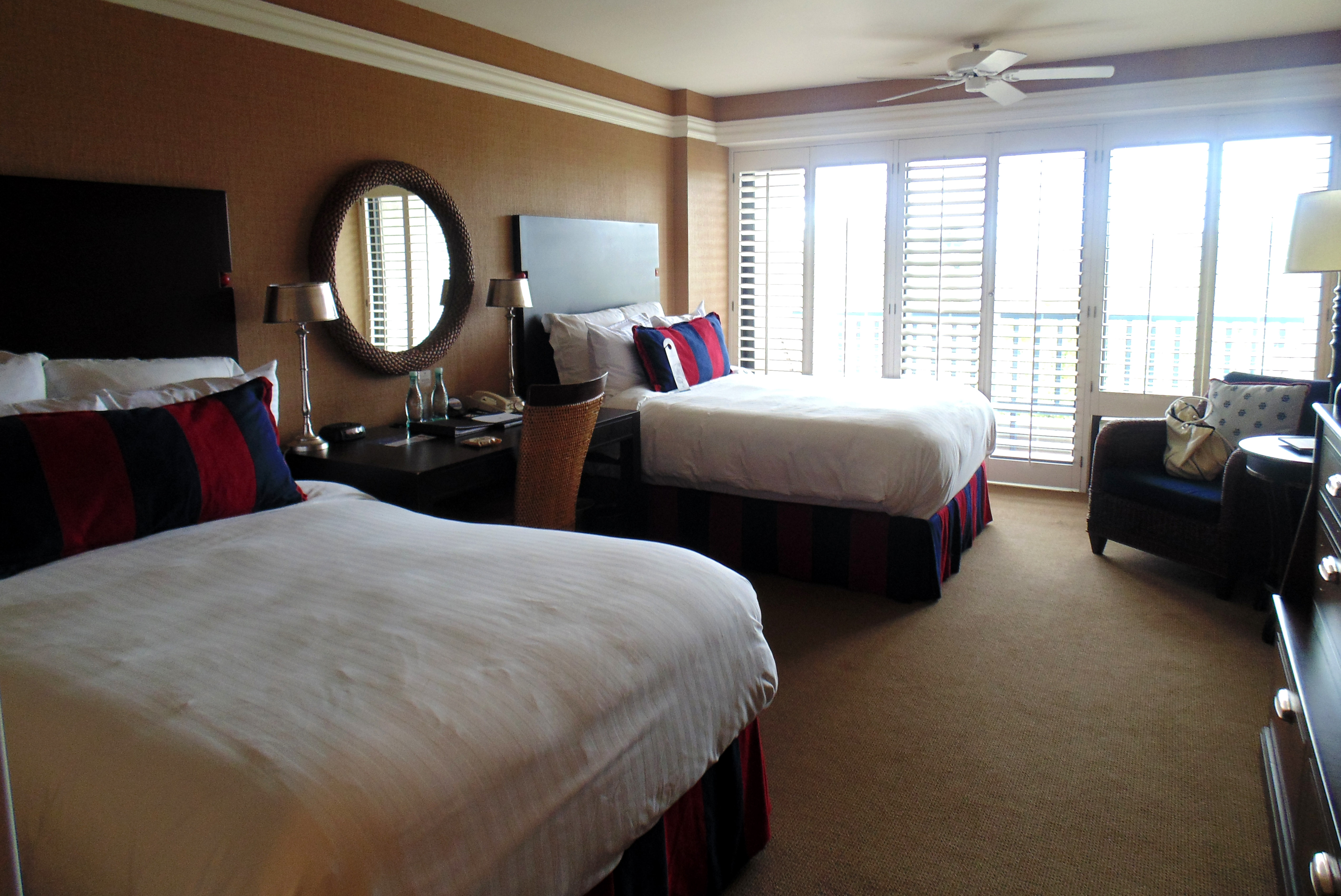 Rooms and suites are equipped with great amenities, including very comfortable beds. A small refrigerator has enough room for snacks and beverages during your stay. The views of the ocean are a pleasure from ocean view rooms, and the concierge at the hotel is happy to help with reservations and information on the surrounding attractions, which include an art museum for adults and one for children, Dennis the Menace Park, as well as Canary Row or the Wharf, which is a very short walk from the hotel.
Peter Bís Brewpub is on the lobby level of the hotel, and houses the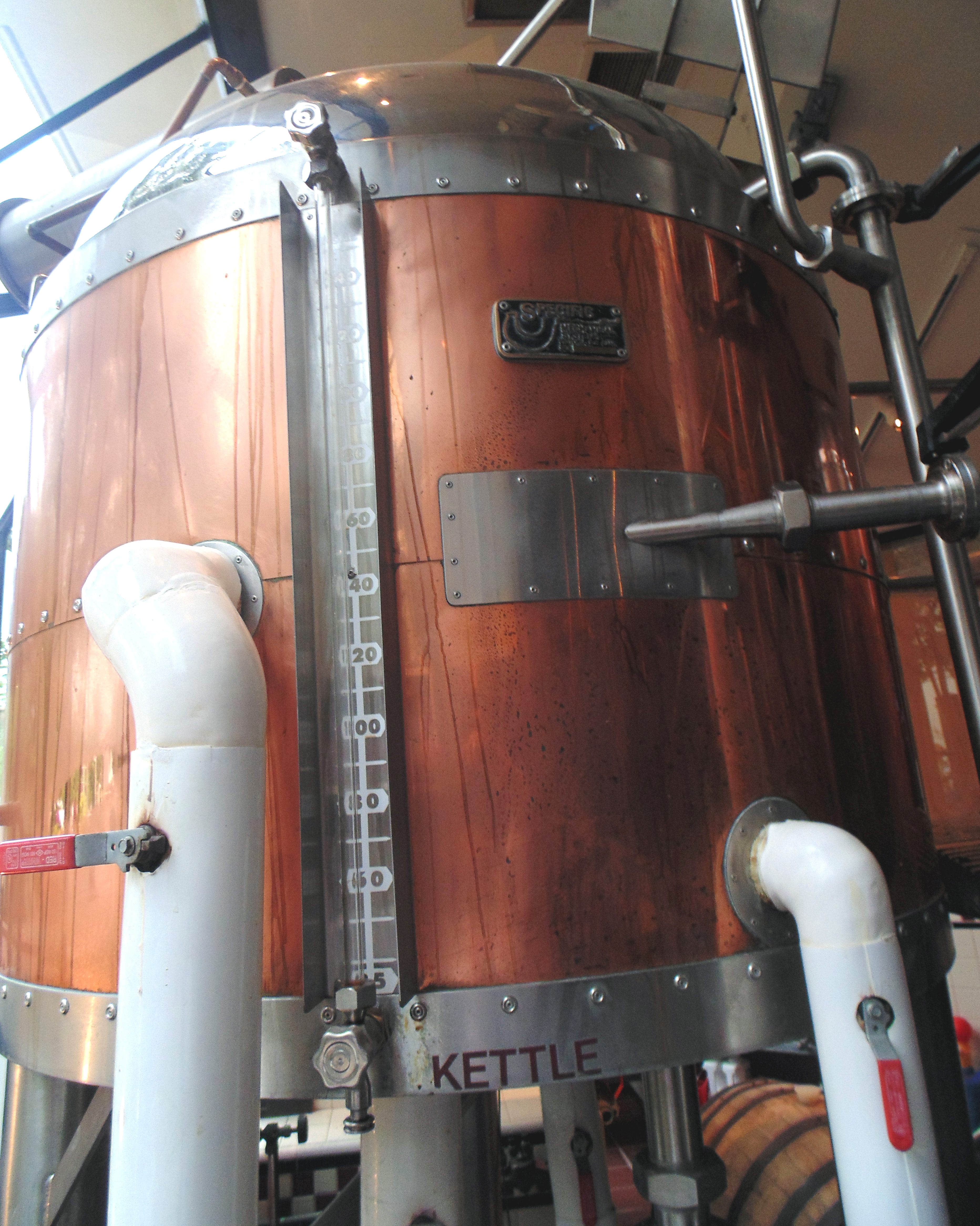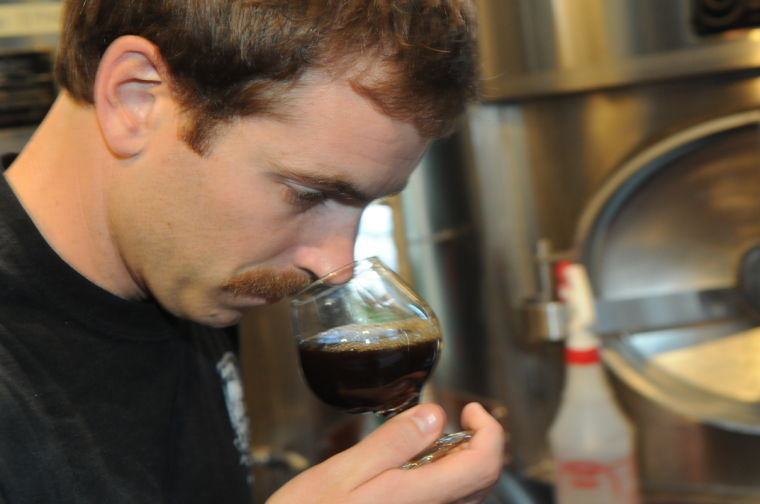 Peter Bís Brewpub, which gives guests a clear view of Master Brewer Kevin Clark making ale in huge copper vats within a glass enclosed brewery.  Patrons appear to enjoy watching this process while savoring items from the restaurant menu.  ďWe thought our club members and guests might enjoy watching the brew master at work and we created the glass enclosure for that purpose, which has proven to be a huge attraction,Ē said restaurant manager Franco Vasquez.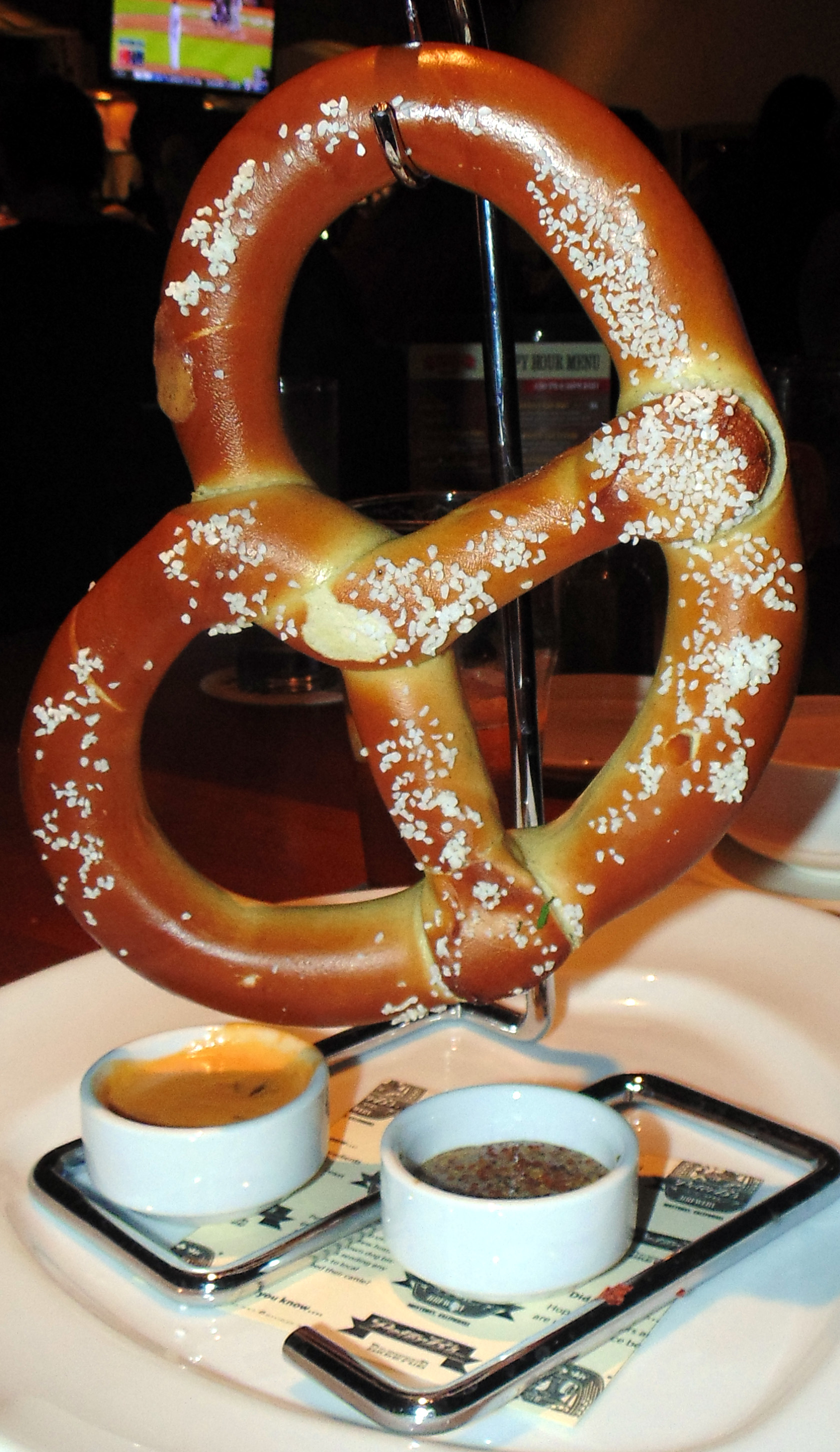 Another popular area in the bar at Peter Bís is their club memberís mug wall, filled with mugs from floor to ceiling. TV screens showcasing sporting events of the hour are placed throughout the venue for their guestís enjoyment over a mug of brew with a warm giant pretzel appetizers or a full meal. The staff at Peter Bís does a superb job accommodating couples and large family parties with kids of all ages.

Beer flights offer a great opportunity to sample brews like Stout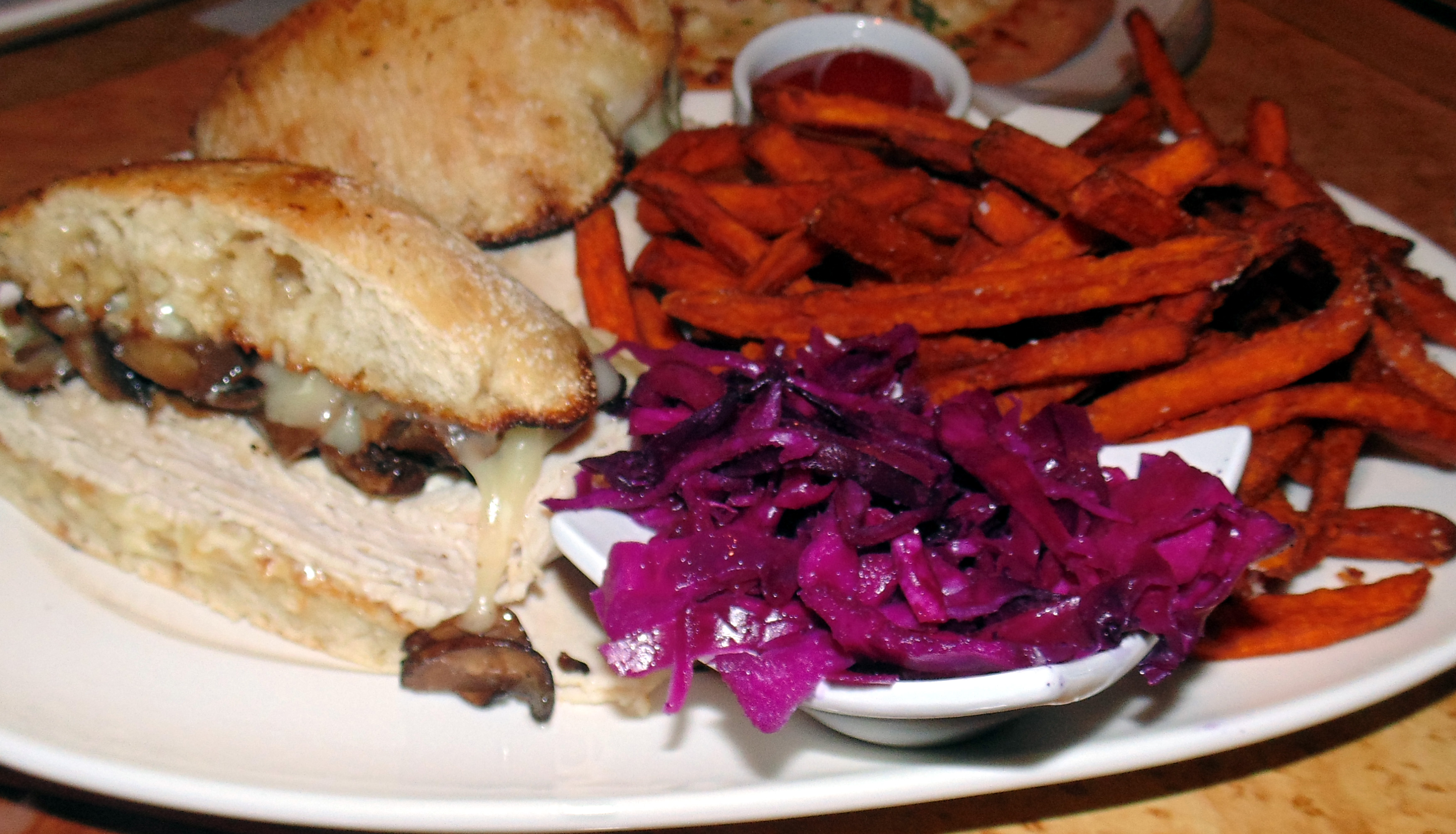 Resistance, Inclusion Amber Ale, Belly Up Blonde Ale or Legend of Laguna IPA with a giant pretzel or warm artichoke dip, along with countless other beer and ale selections.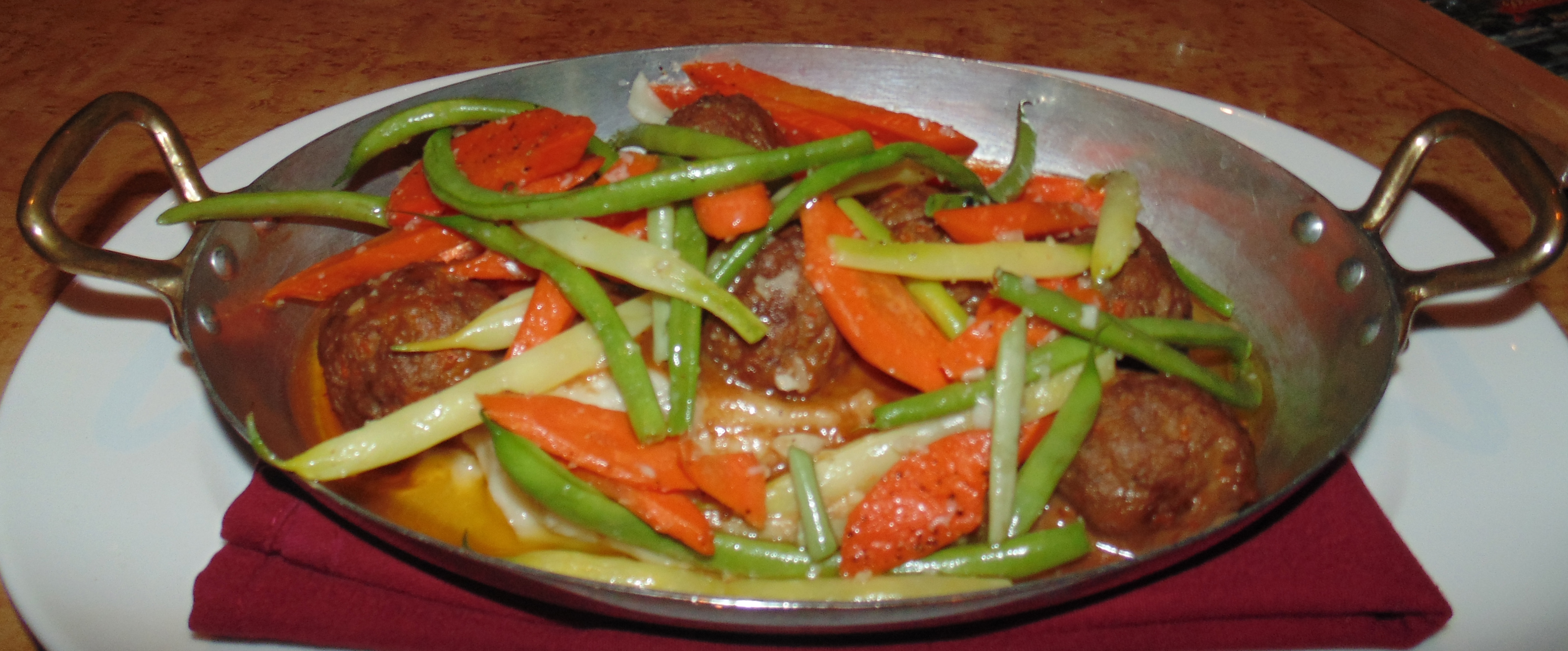 They also have a full bar, signature cocktails and great local wines to pair with a versatile menu of house specialties. The meatballs on mashed potatoes with fresh vegetables, a variety of pizza favorites, sandwiches and burgers, along with seafood, steak and salad plates will delight any hungry visitor. They also feature some intriguing dessert specials as well, if you still have room for a dessert!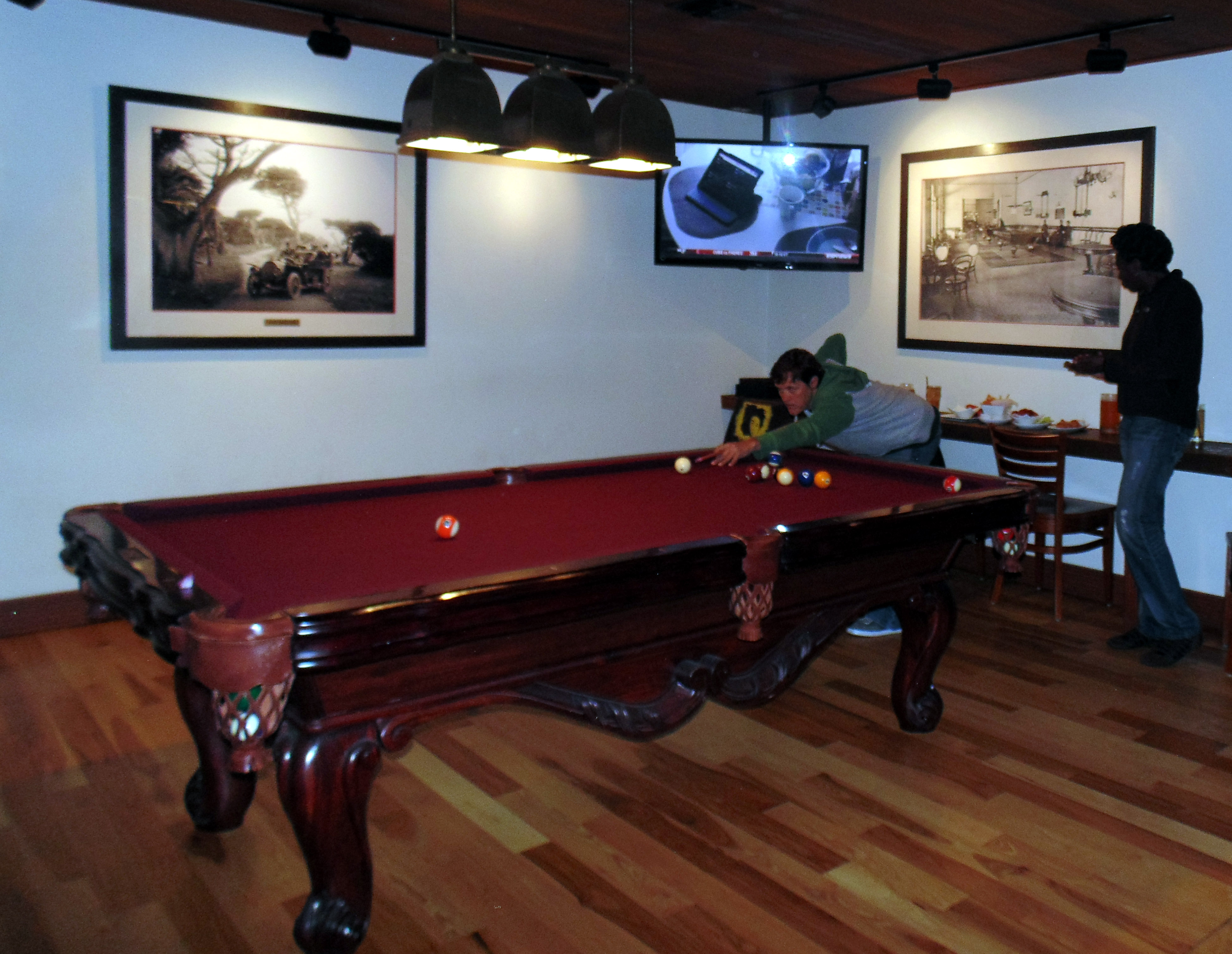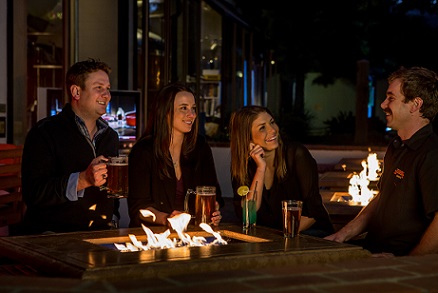 The restaurant pool room offers guests pool cues to enjoy a quick game before or after dinner and showcases a beautiful antique pool table. On the patio guests enjoy small fire pits at their tables, which create a romantic ambiance after dark. Couples and families enjoy the warmth of a fire while dining, and pets are welcome on the patio. The Portola hotel is a pet friendly property, and also caters to the comfort of traveling pets.
Jackís lounge next door is a slightly more elegant destination for live entertainment in the evening, and guests seem to enjoy sampling their wine bar and creative cocktails during happy hour. This hotel property is a perfect place to see the sights of Monterey and enjoy a memorable vacation with the people you love. 
Portola Hotel and Spa at Monterey Bay
Two Portola Plaza
Monterey, CA 93940
(831) 649-4511
www.portolahotel.com
---