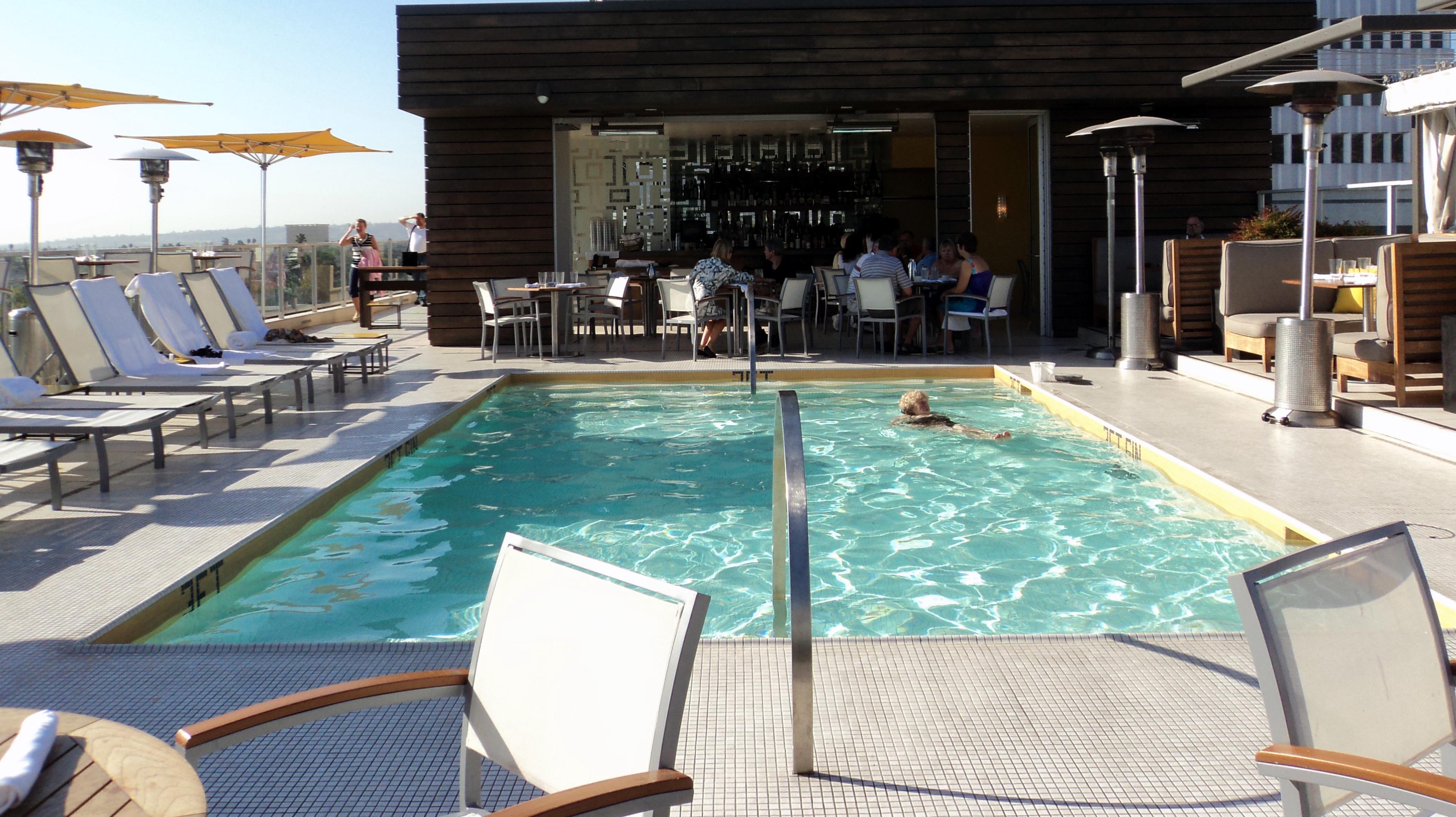 UP ON 'THE ROOF' WITH ERIC GREENSPAN
by Bonnie Carroll
Every once in a while I get a big surprise, and during the Emmy Awards weekend I got just that when I spent the evening at The Roof restaurant in The Hotel Wilshire in Los Angeles with Chef Eric Greenspan. This boutique hotel is located at 6317 Wilshire Boulevard, two blocks from LACMA and a two minute ride from The Grove.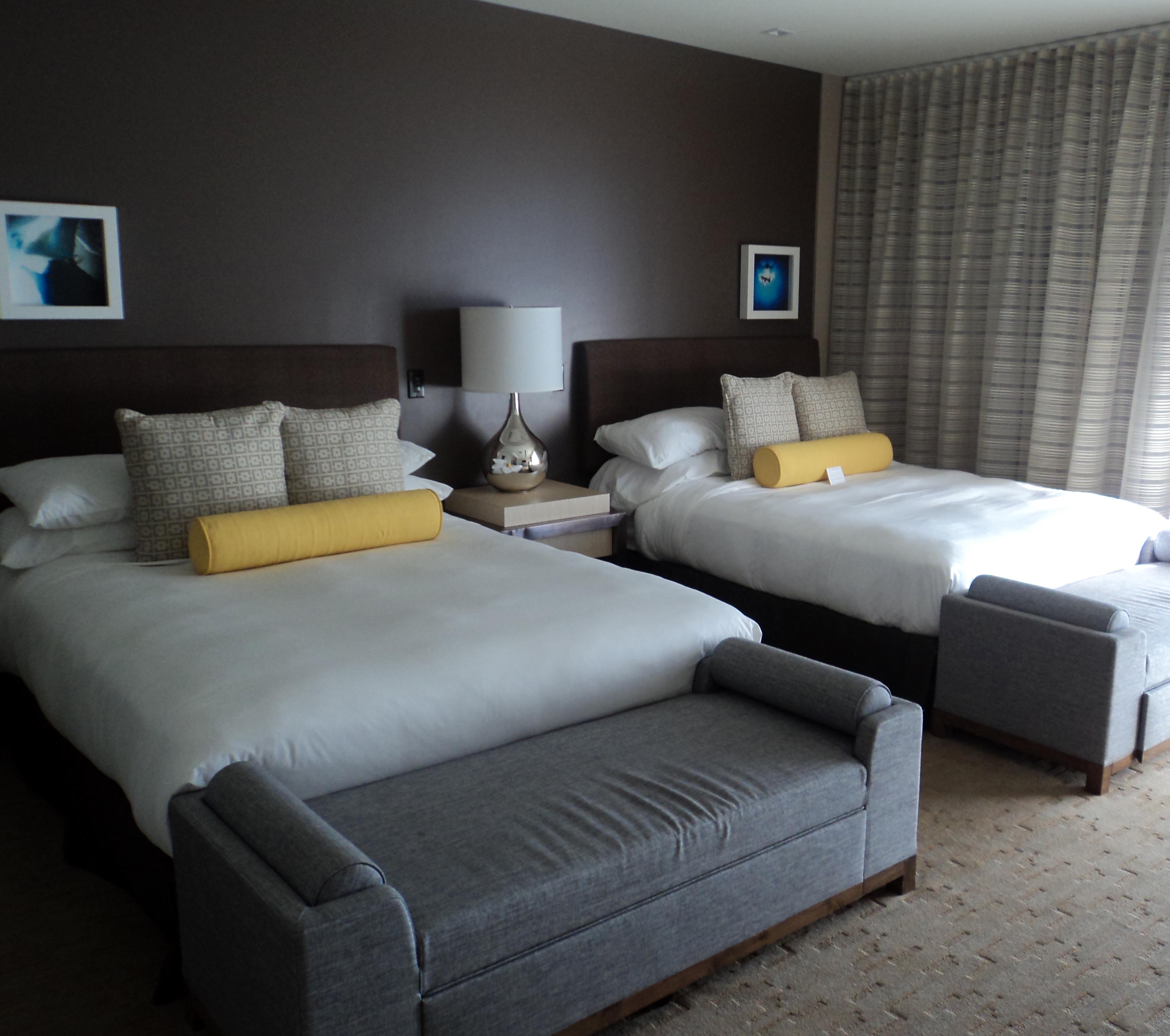 The Hotel Wilshire is celebrating their one year anniversary since a complete renovation in 2011, and the face lift has remained nicely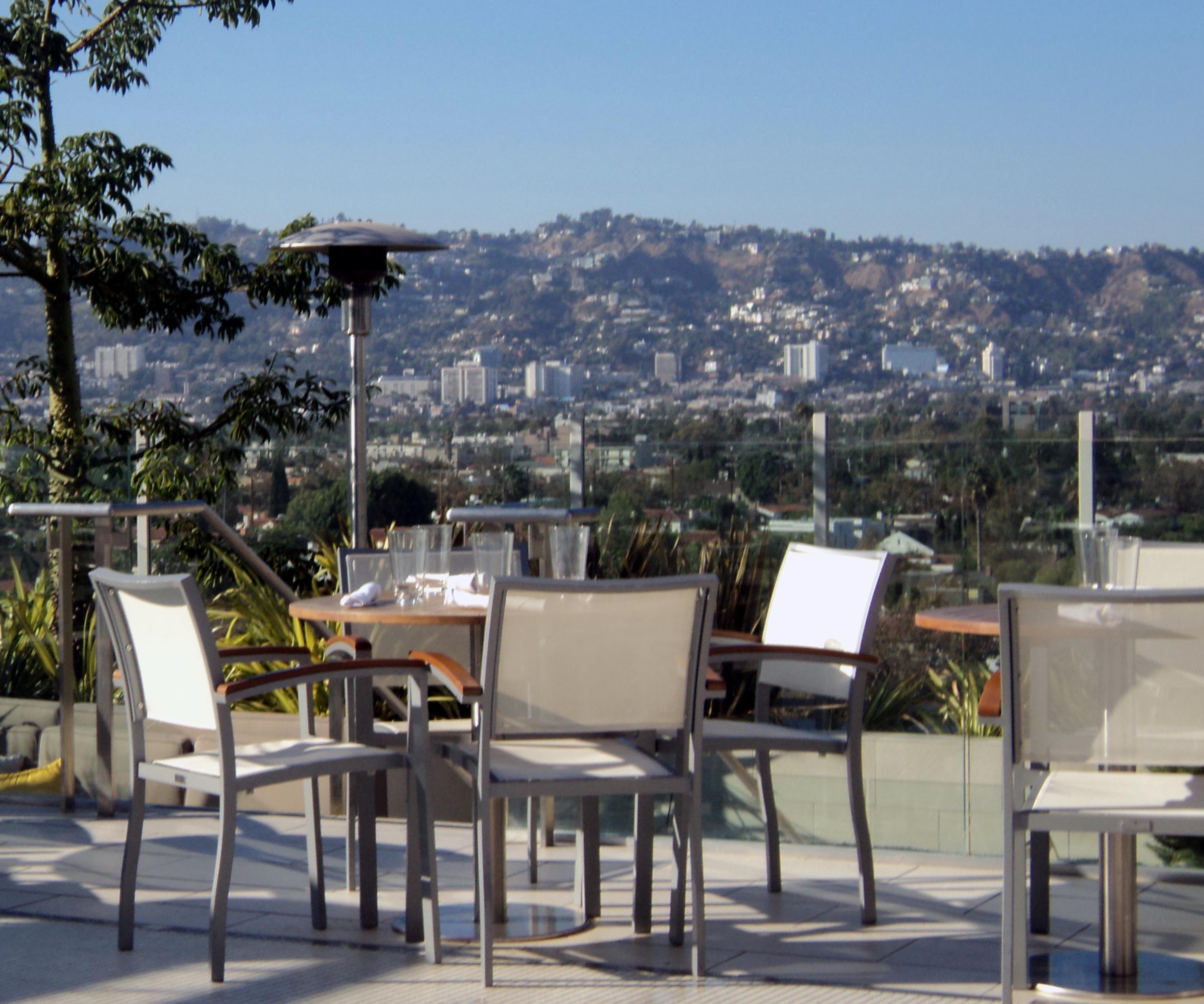 intact, but the brilliance demonstrated in the design and maintenance of their pool-side restaurant area on the roof is beyond simple praise. An open bar, large comfortable booths, slick loungers beside the pool, and a lower level seating area with a fire pit create an atmosphere that only allows visitors to 'chill out' relax and enjoy some of the best food and drink in Los Angeles.
At the helm of this amazing 'little bit of heaven' experience is Executive Chef Eric Greenspan, the very talented former sous chef of Patina, and current owner of the Foundry and soon to open Grilled Cheese. Greenspan is the proud holder of a 'Best Grilled Cheese Invitational Award' and thought he would open a new restaurant to share his winning recipe. This is a chef who loves food and completely loves life, and it shows in everything he does.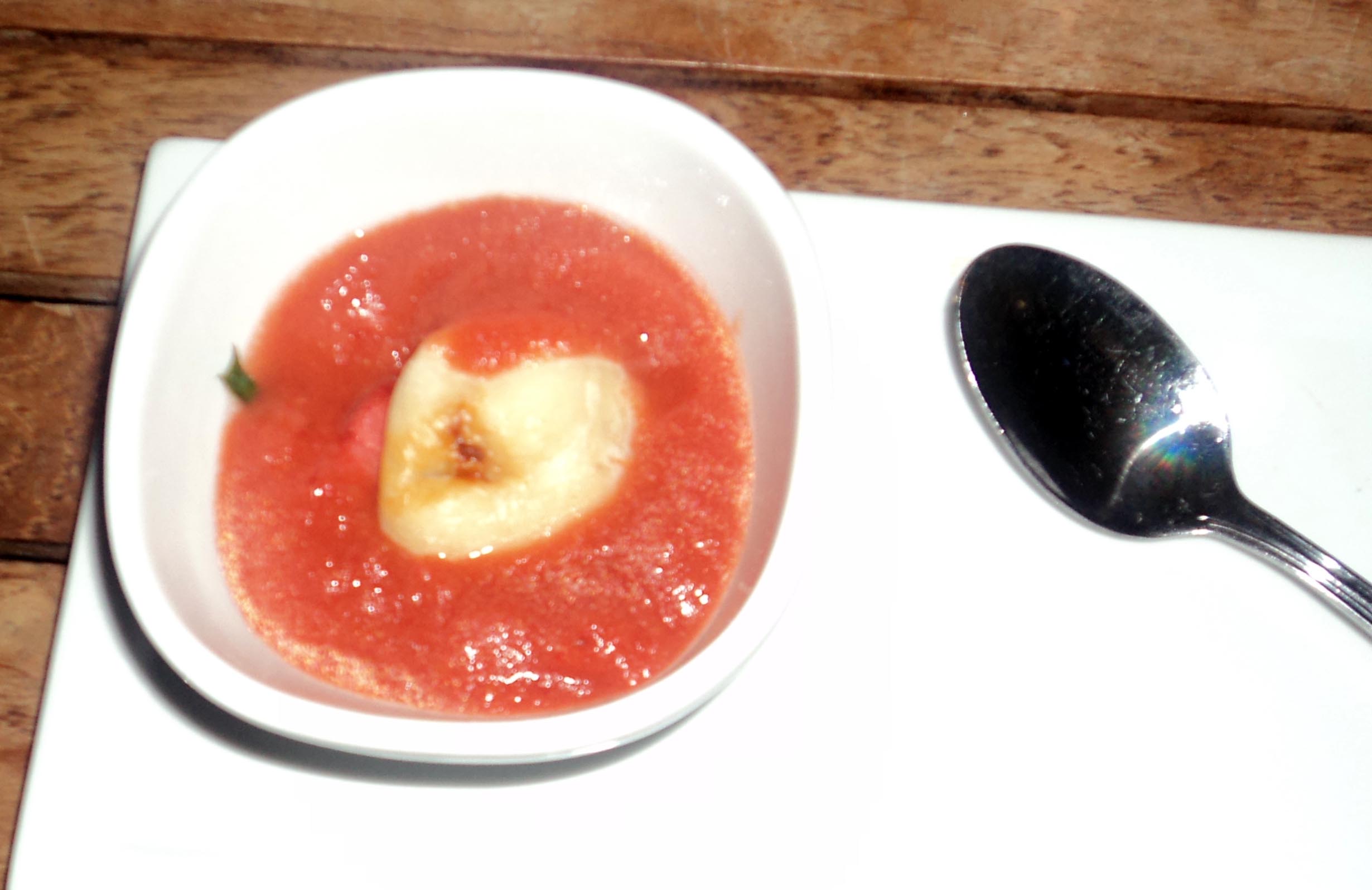 Greenspan designed the menu at The Roof to provide countless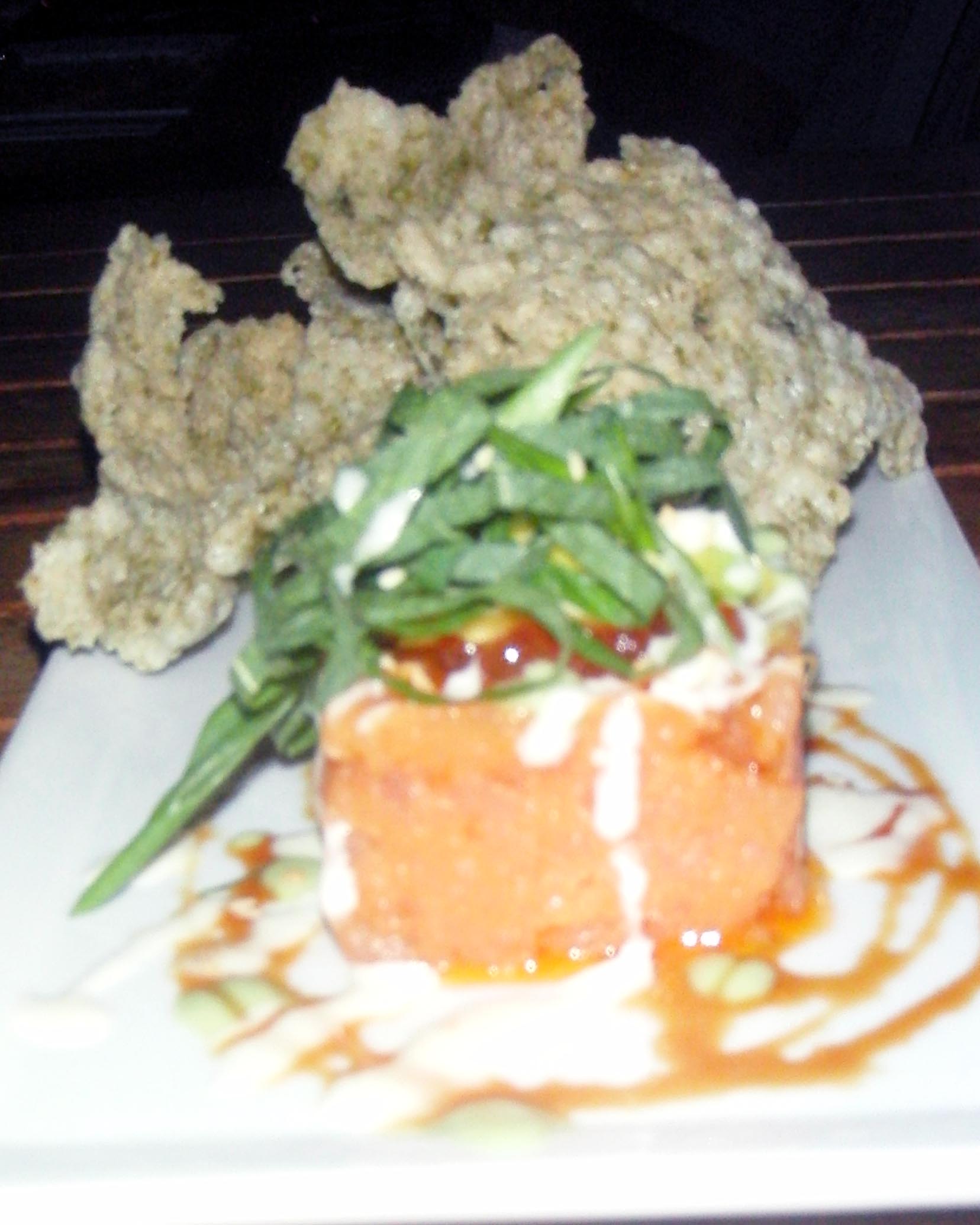 appetizers and small plates of unique comfort foods like Nori Nachos or Fried Calamari. Salads and soups include The Wilshire Salad of greens, avocado, seasonal fruit, candied nuts, goat cheese and cherry tomatoes or a Spinach Salad with a poached egg, bacon and lemon vinaigrette. Chef's specialty soup is a gazpacho with watermelon that features cucumbers, heirloom tomatoes, soy, and steamed buns. At $11 this is an outstanding signature treat you'll be back for.
Entrees include Filet of Beef, Skirt Steak, Wild Salmon, Crispy Pork Belly, Seared
Albacore Tuna, Grilled chicken breast or Coconut Shrimp with sides of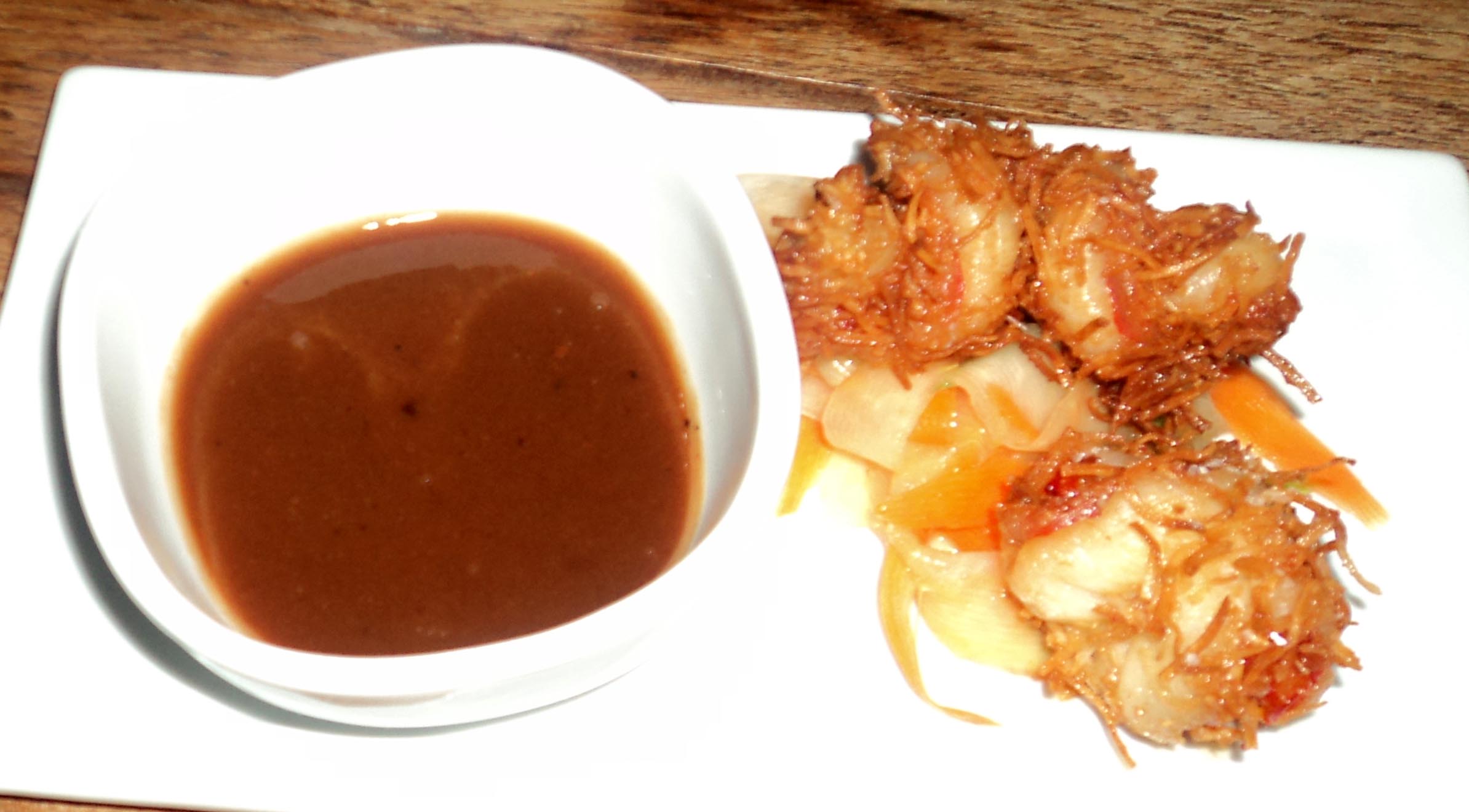 kale and blue cheese, lemon and bread crumbs, creamed corn elote, Mac & Cheese, roasted eggplant, fried Brussels sprouts and more. Desserts are unique comfort sweets. The chef describes the experience to be had at The Roof as a grazing experience. Guests sit by the pool and have an appetizer, then move to a booth or table in the bar for some small plates and an entrée. Some go down to the fire pit to enjoy dessert and after dinner drinks.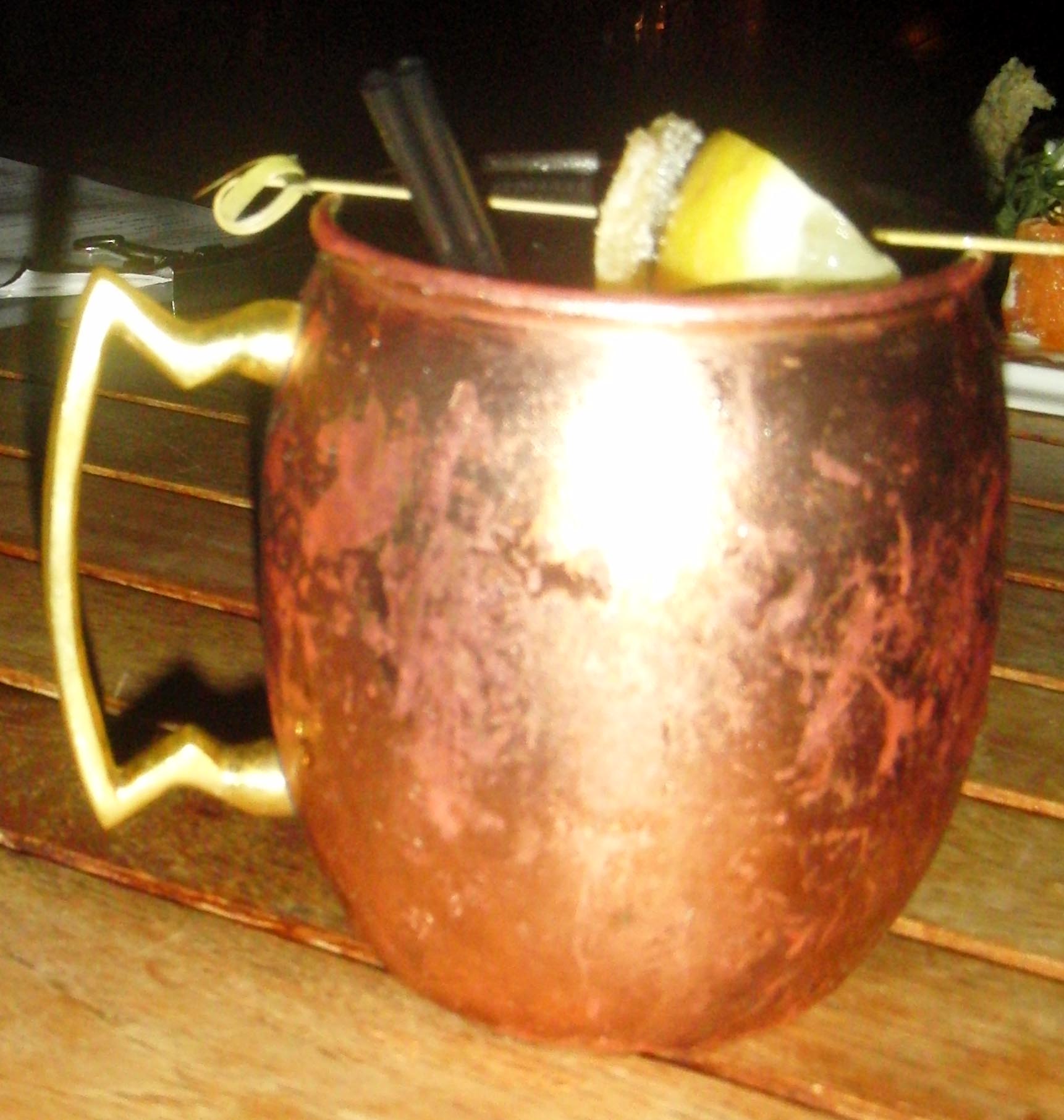 The mixologist at this chic open bar is a Hollywood creative. The bar menu offers selections that include The Cue Southside made with gin, cucumber, mint and lime, The Mulberry with raspberry vodka, berries, lime, and topped with sparkling water. The Mule is a signature drink here, and contains home-made ginger beer with individual liquor options. The Wilshire Mule recipe includes home-made ginger beer with vodka, lemon juice, and ginger syrup. The drink is served in an iced copper mug with a lime on top. If you like ginger beer this is a refreshing and delightful choice on a hot summer or fall evening.
The restaurant serves breakfast, lunch and dinner and is open from early morning until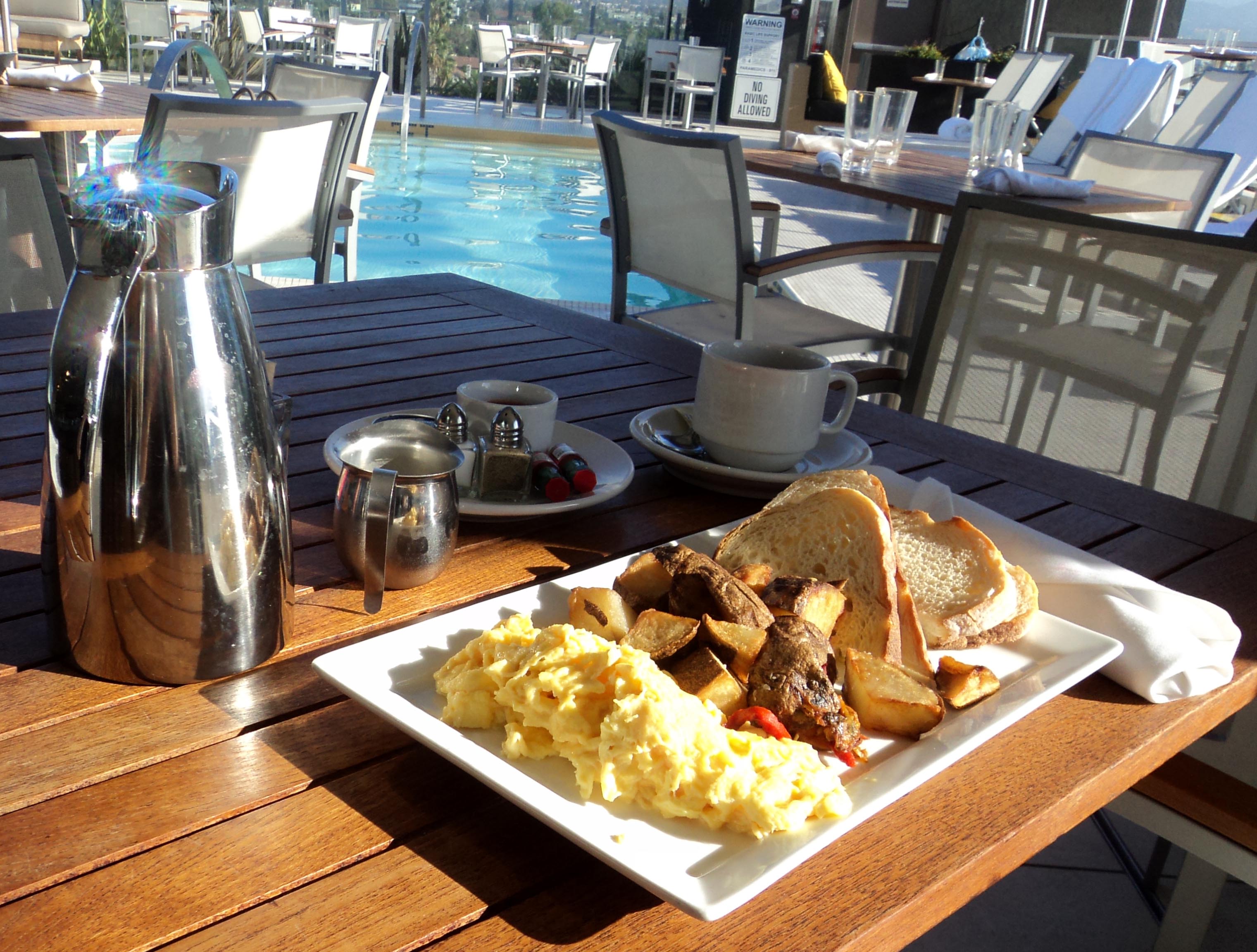 11:00 p.m. Early breakfast is a delight by the pool, with panoramic views of Bel Air, Hollywood and downtown Los Angeles. The breakfast menu includes lots of favorites and some unique egg preparations. The service at "The Roof" is outstanding.
This is a relaxing little jewel of a hotel to enjoy a get-a-way weekend or is the ideal atmosphere for vacationers or business travelers to unwind from a busy schedule. Sitting on The Roof you have the feeling you are on a cruise ship in the sky. This is an amazing property and one you should experience if you are in Los Angeles. www.TheRoofOnWilshire.com.
---