HOTEL PROFILE  .   .   .
HOTEL DVORAK CESKY KRUMLOV
Magical Castle Views with Historical Cuisine
by Bonnie Carroll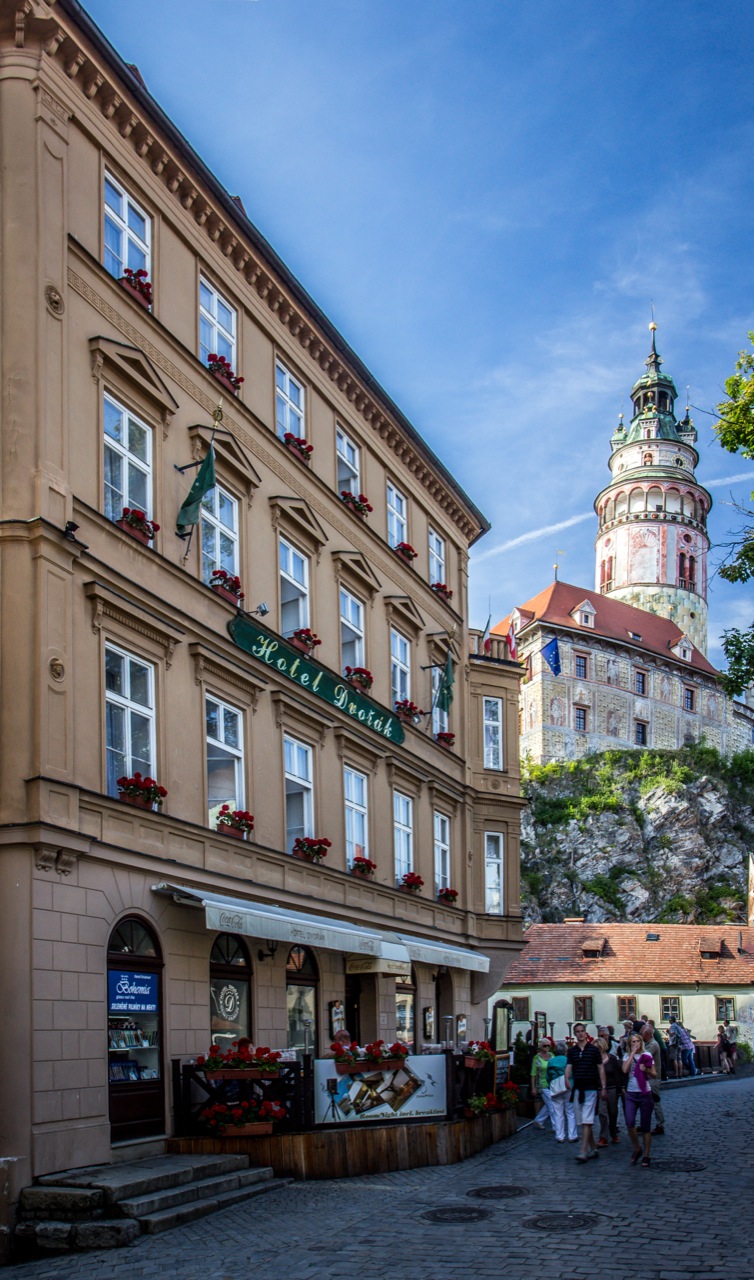 Sitting next to the Church of St. Vitus, which was built in the 14th century, with views of Cesky Krumlov Castle Hotel Dvorak is a delightful twenty-two room four star hotel in the historical heart of Cesky Krumlov which offers access to all the wonderment of this story-book like destination, including a short walk to the Museum Fotoatelier Seidel.
The hotel has a rooftop terrace, an amazing river & castle view from the outdoor restaurant. The Cafe and petit bar at the entrance of the hotel provide a twenty-four hour desk clerk who assists guests with dry cleaning, laundry, luggage storage and security of valuables. The lobby bar offers coffee and tea, free newspapers and a computer station for guest use. Rooms vary from standard double to single, family suites, and deluxe double suites. A buffet breakfast is served daily from 7:30 a.m. til 10:00 a.m. and they do offer room service. The charming rooms and suites offer free in-room WiFi and there is also a free hotel airport shuttle.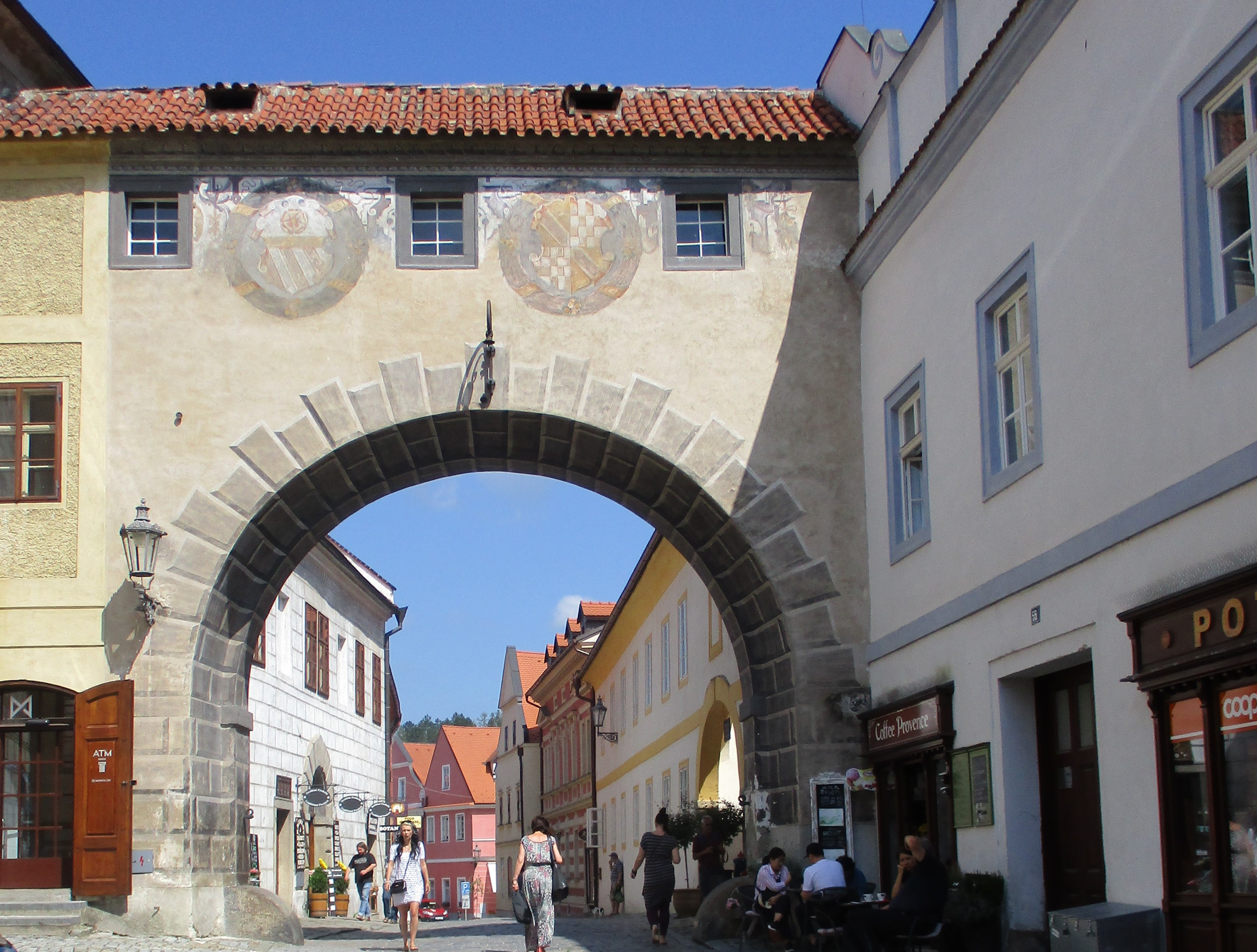 The main city entrance and passage through Cesky Krumlov begins with the castle, featuring amazing views of the seven hector (nearly eighteen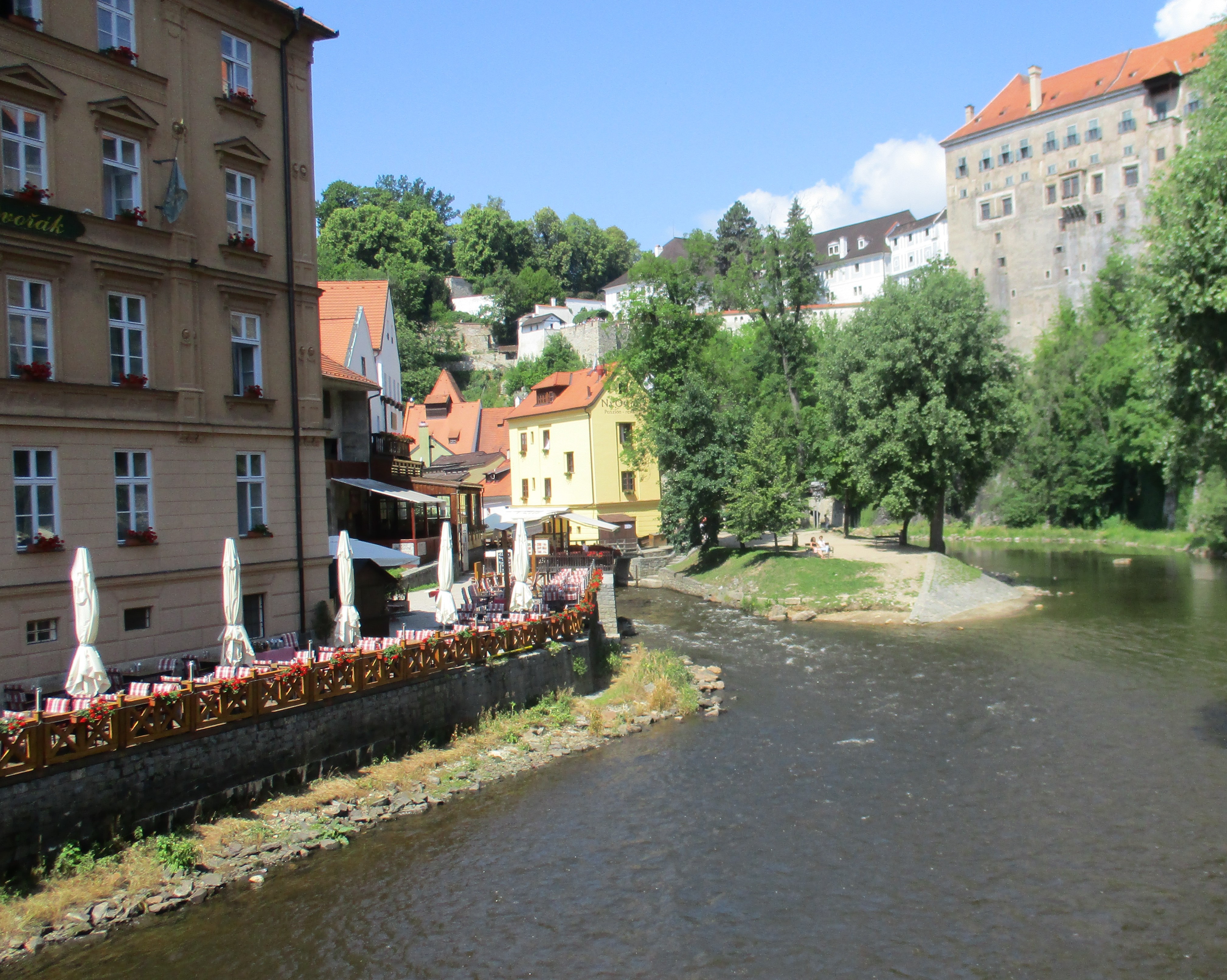 acres) property, and leads all visitors to the Church of St. Vitus and the bridge located next to the Hotel Dvorak, where a statue of Saint Martin holding a cross stands overlooking the Vitava river. From this bridge visitors have an outstanding view of the Castle and Hotel Dvorak, with it's charming and inviting outdoor riverside restaurant. While dining guests may relax over lunch while watching tourists kayaking along the river running through Cesky Krumlov past the Castle.
Cuisine at the hotel restaurant is authentically delicious and is overflowing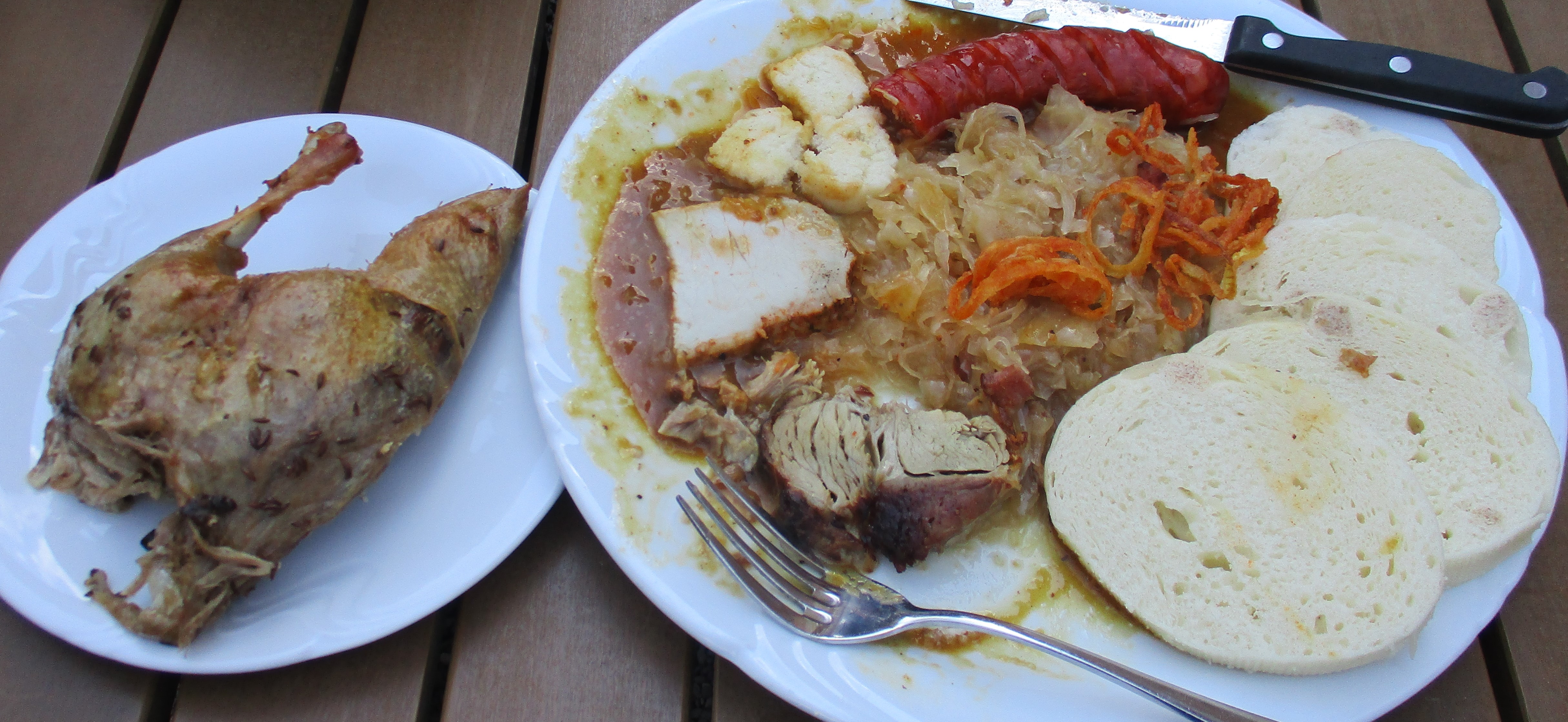 with Czech favorites. Cesky Krumlov dishes have Germanic influences and in some instances a bit of Italian, but I found them to be rich and satisfying. The sauerkraut was sweetened with honey and I loved it. I found these dishes to be some of the best I've tasted traveling through five countries in Europe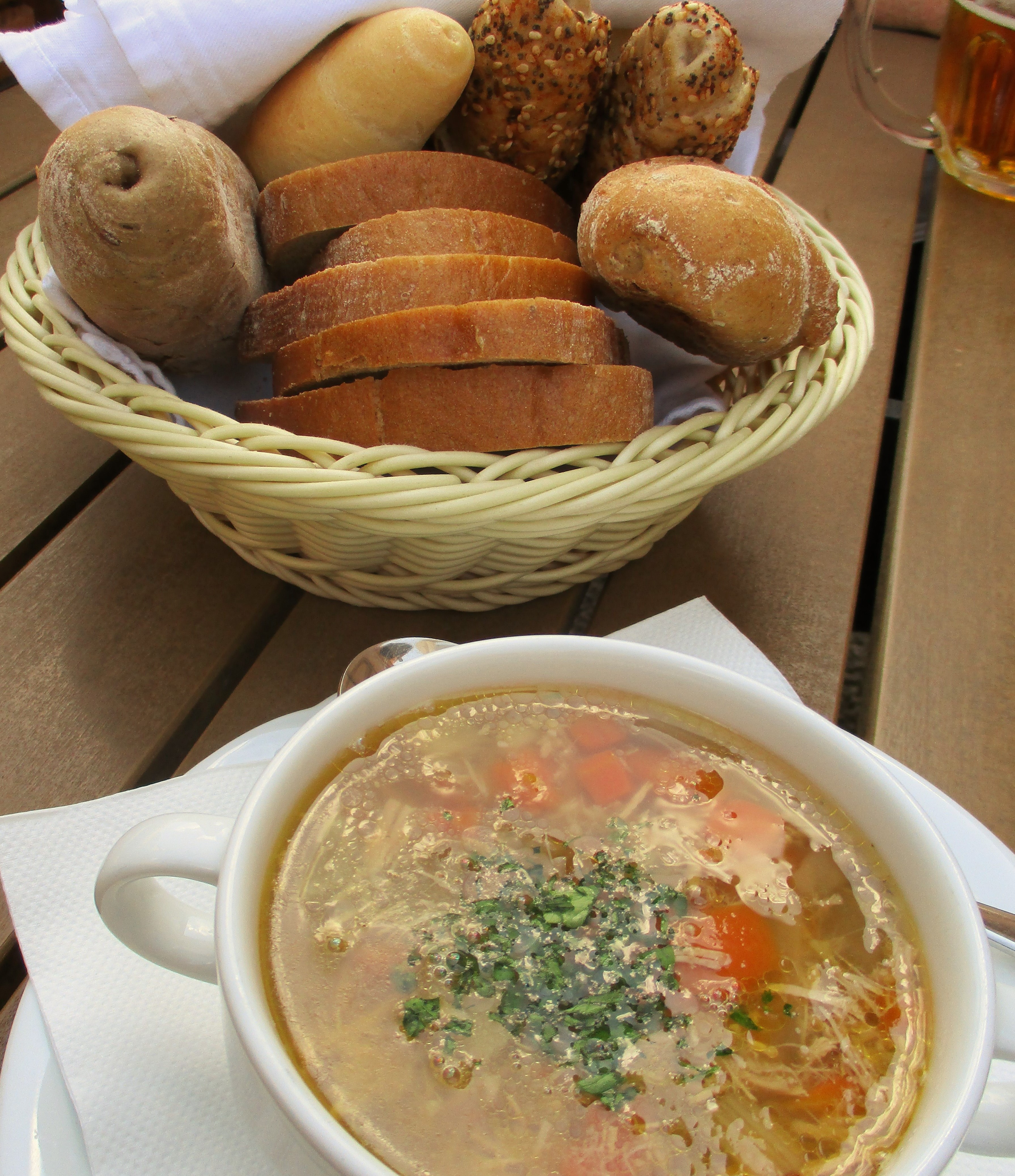 during  this recent trip. Menu favorites include roast chicken steak with fresh herbs or with basil sauce, roast pork knuckle with pickled vegetables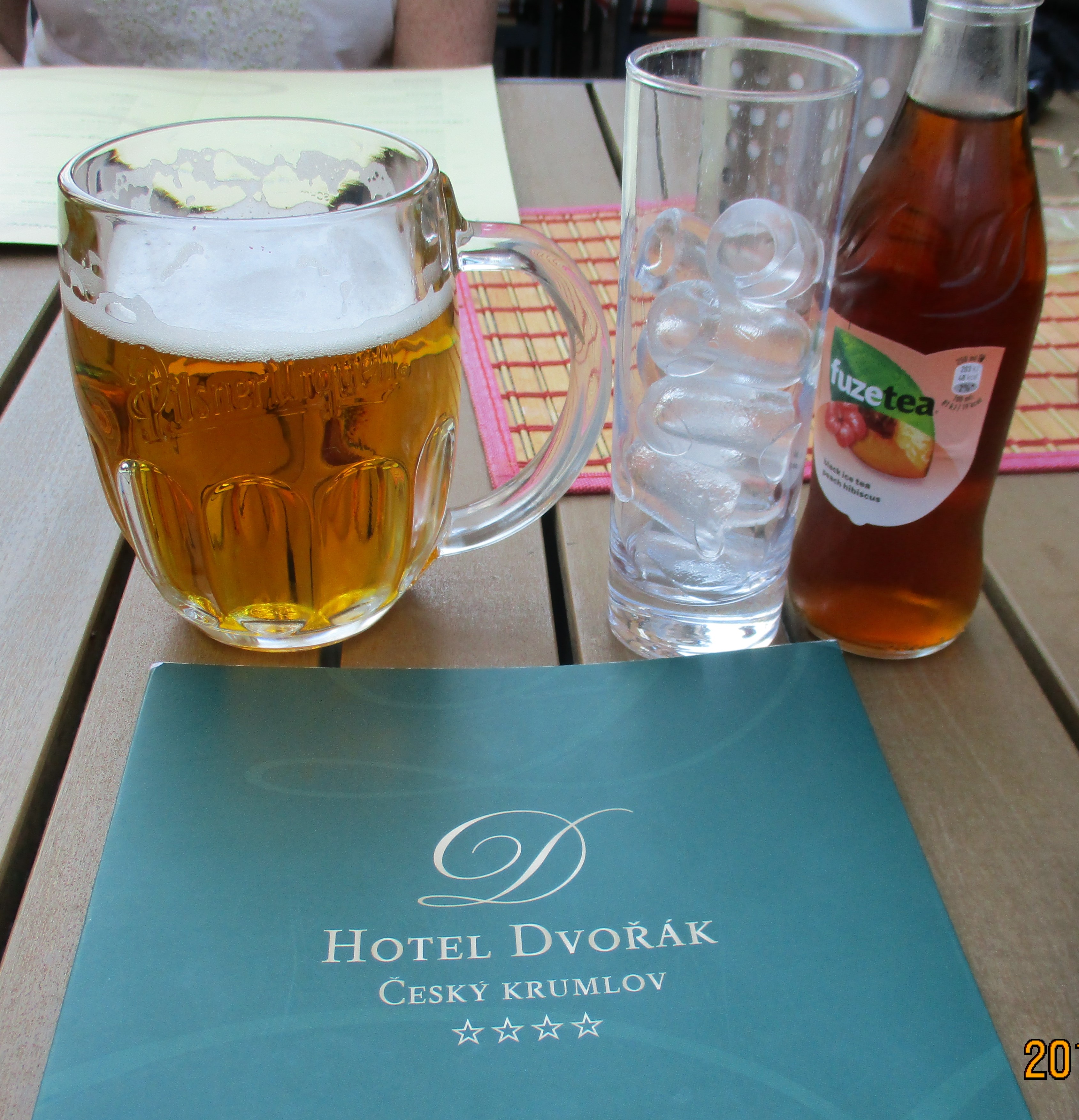 mustard and horse-radish, roast duck with old Bohemian sauerkraut and home-made dumplings, roast pork ribs on honey, divine soup with home-made breads and my favorite named Gourmet Delicacy Krumlov, a roast pork and roast sausage plate with cabage to be enjoyed with your choice of local beer or wine. Local beer is very popular and Czech wines pair perfectly with the Dvorak lunch plates. The service is outstanding and the ambiance is pure magic.
Shopping along the historic cobblestone streets is fascinating and includes everything from a pharmacy serving champagne, to an endless collection of unique gift shops filled with china, crystal, food products, art and a bevy of Cesky Krumlov items to take home. Chocolates and real "certified regional" gingerbreads are sought after by visitors. Many of the cozy restaurants and tea rooms sit above the river and feature dining on their patio with Castle views.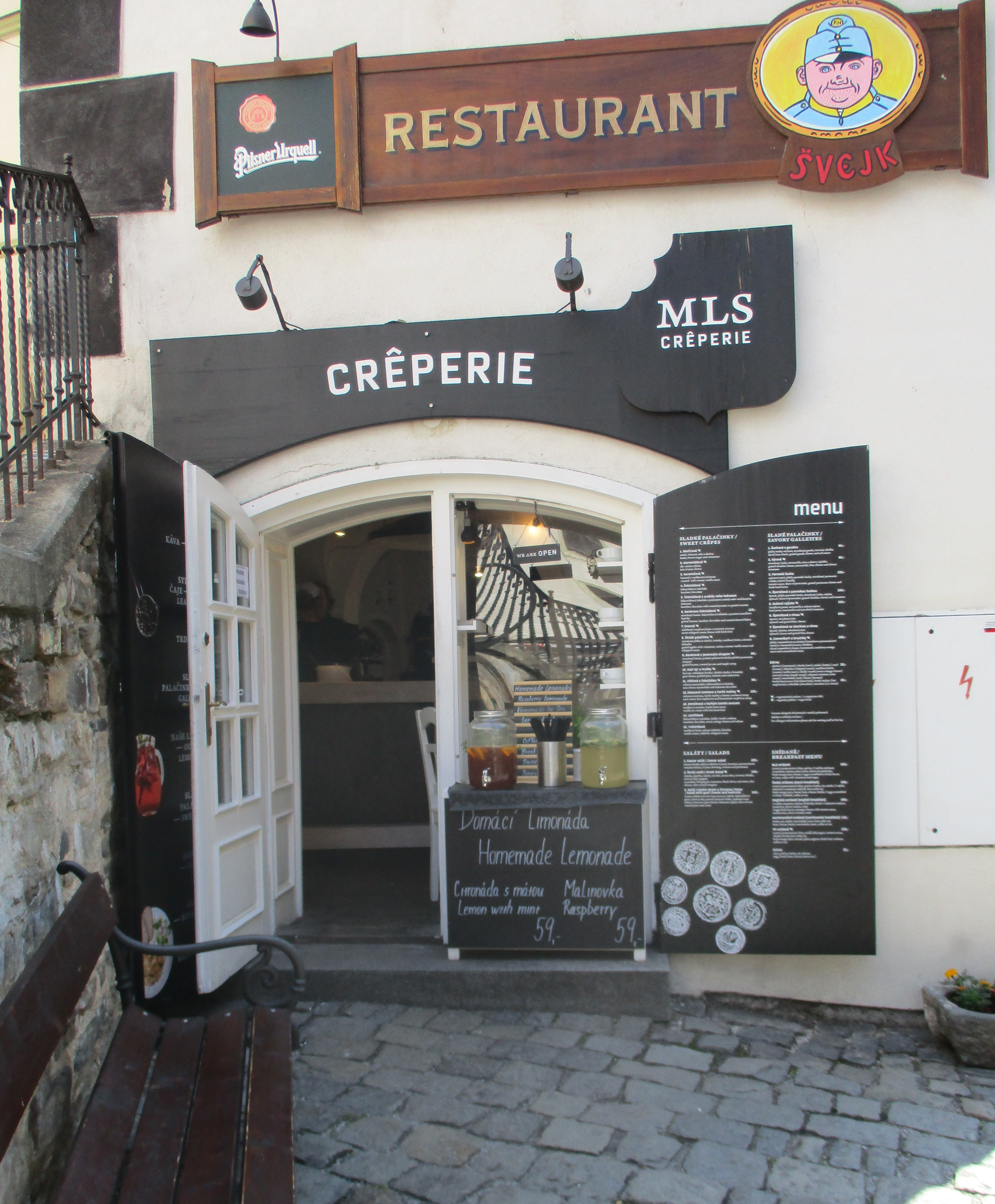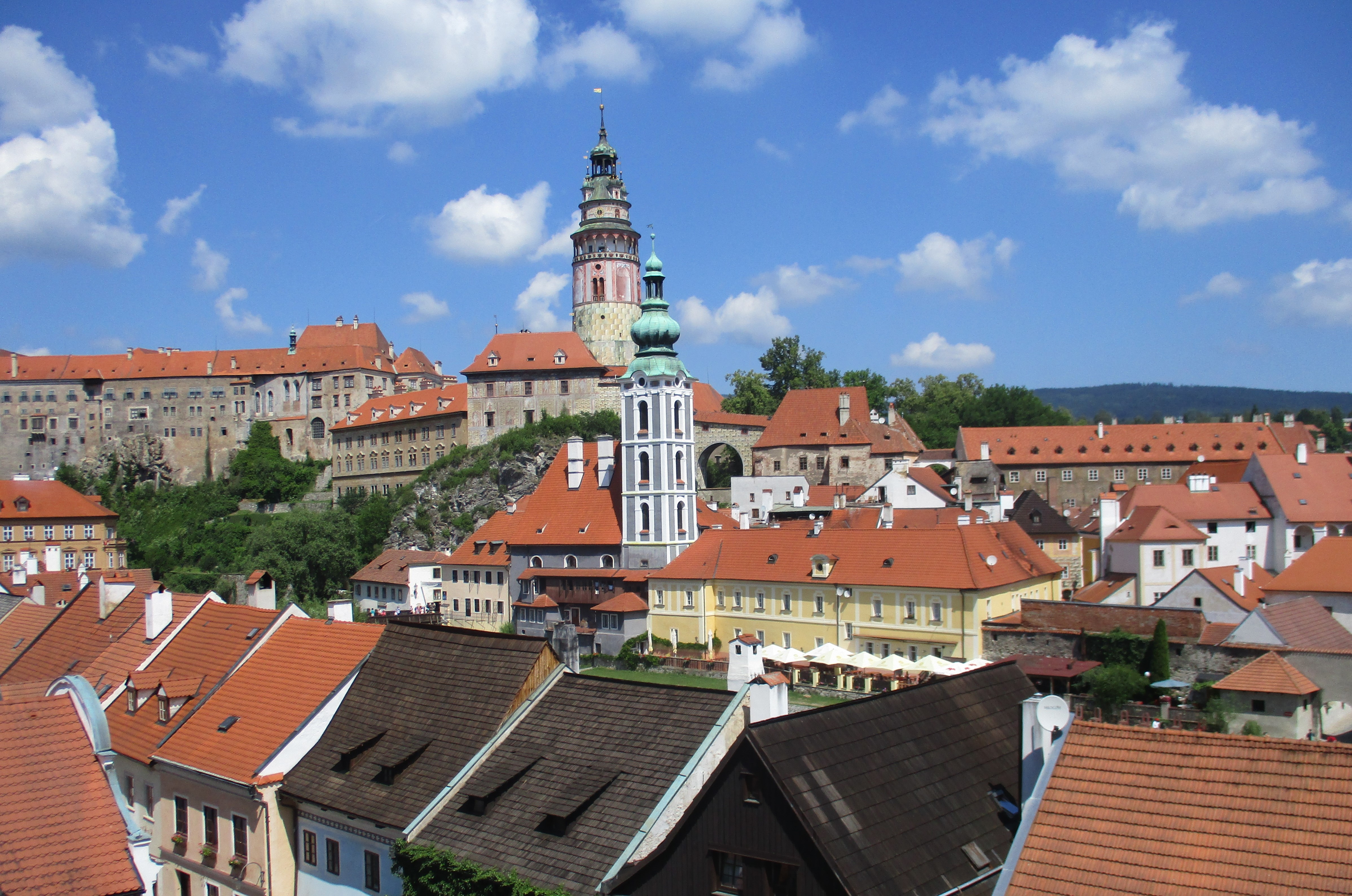 Food and beverage venues line the streets and include Czech specialty cafes, sausage houses, as well as creperies near parks with beautiful views that create gathering places for tourists to rest, take photos and enjoy the delightful musical entertainment of local musicians. For true adventure seekers who want an especially unique view of the beautiful Bohemian city air ballooning rides are available.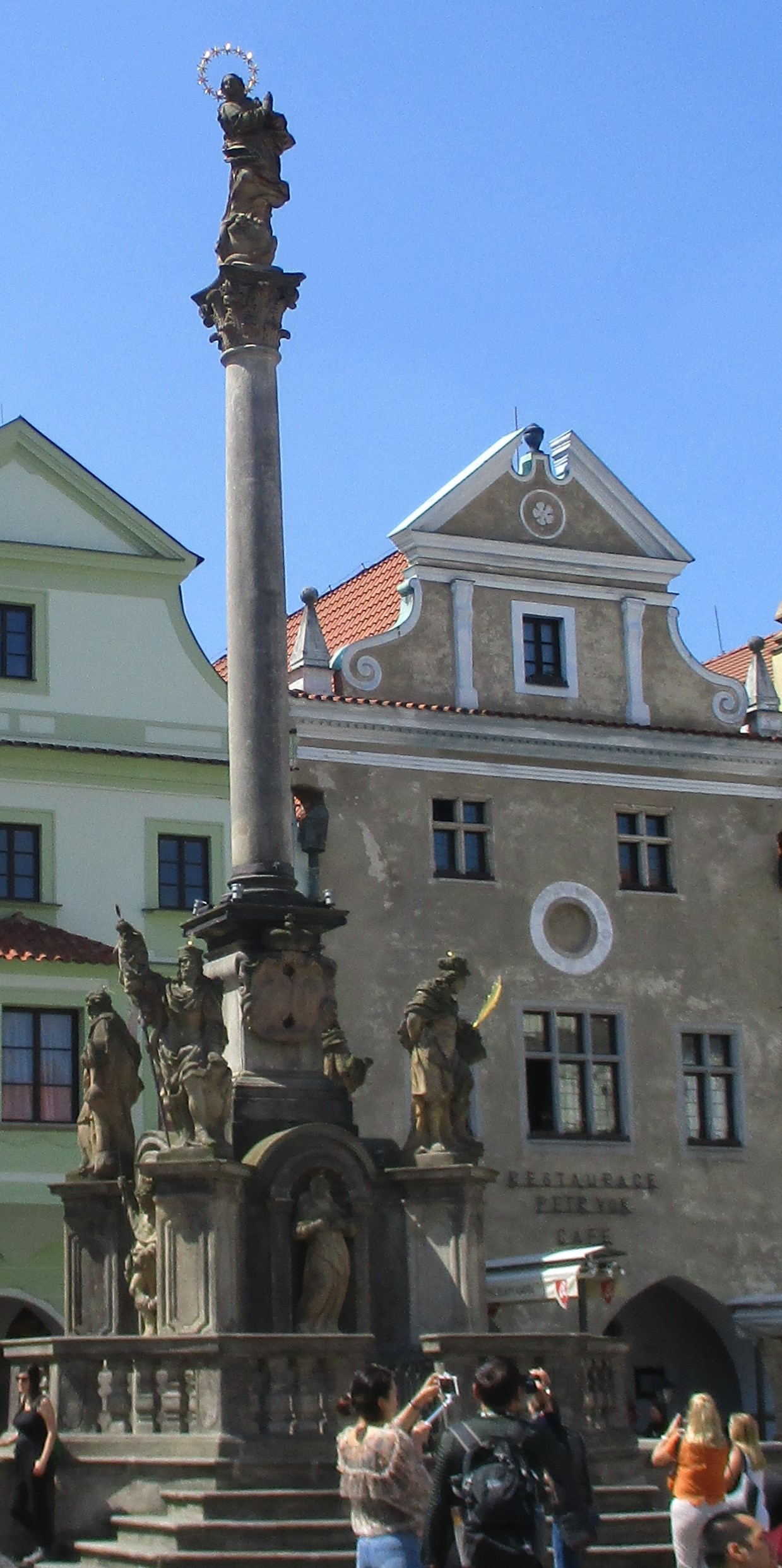 The main square features small hotels with bars, and a torture museum which was attracting quite a crowd. The local ice cream shop offers huge cones of colorful creams to keep everyone cool as they sit and people watch in front of the city square fountain.
Both the Czech Republic and Germany are well known for their fine beers and Budvar Beer is a favorite in Cesky Krimlov, where the Spa Svachovka offeres a unique Beer Bath treatment that I was told is becoming a favorite experience for visitors and locals alike. From October 26 through November 30 the annual wine festival features 300 wineries and begins with St. Martin riding a white horse through the streets in honor of Moravian Vineyards. For 2019 wine festival details visit www.festivalvalvinack.cz.
Hotel Dvorak
Radnichni 101, Cesky Krumlov 381 01, Czech Republic
dvorak@hoteldvorak.com, 011420-380-711-020
---