CHEF/HOTEL PROFILE .  .  .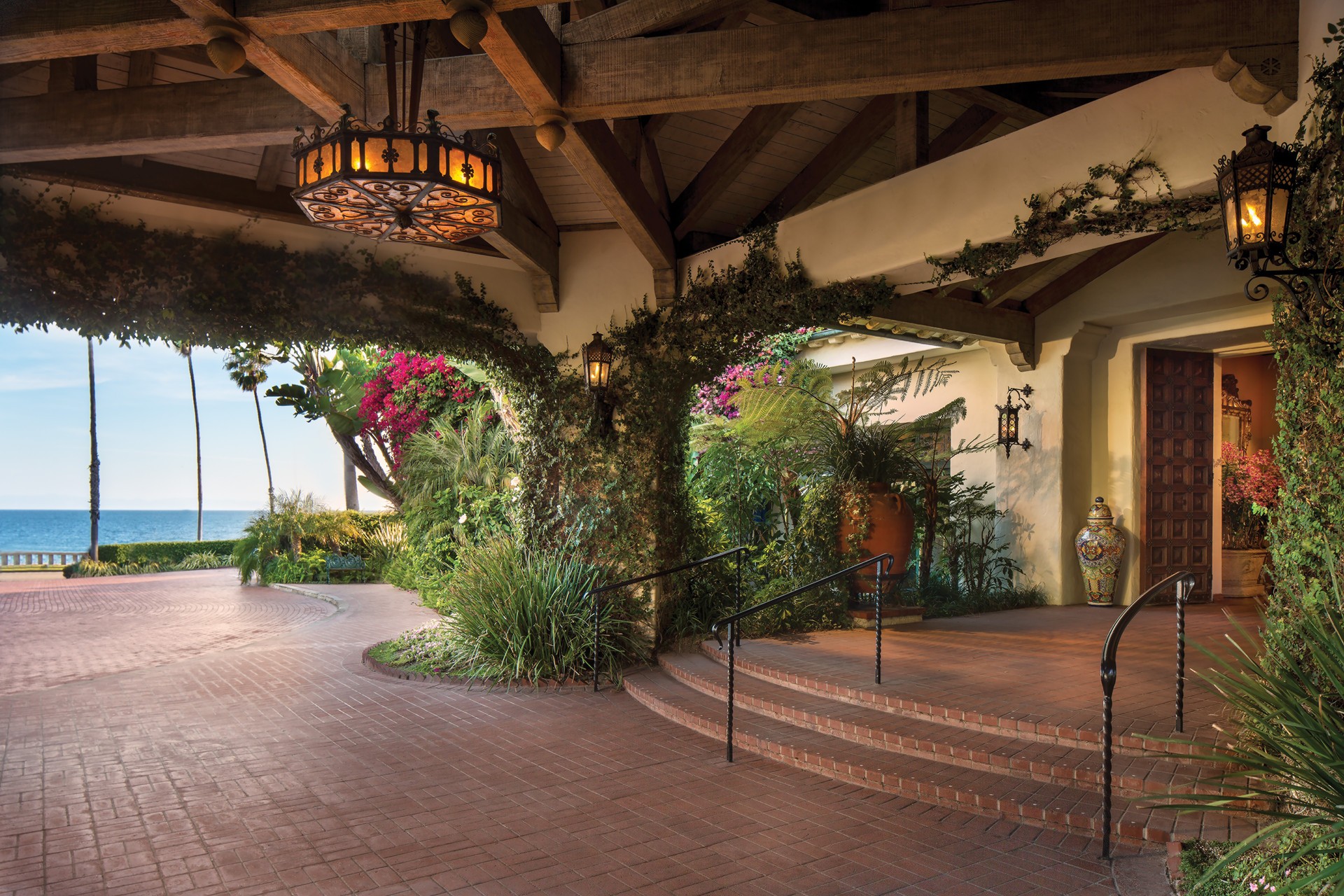 MAKING THE SEASON BRIGHT AT FOUR SEASONS BILTMORE
Talented Sous Chef Emmanuel Calderon Joins Executive Chef Marco Fossati
by Bonnie Carroll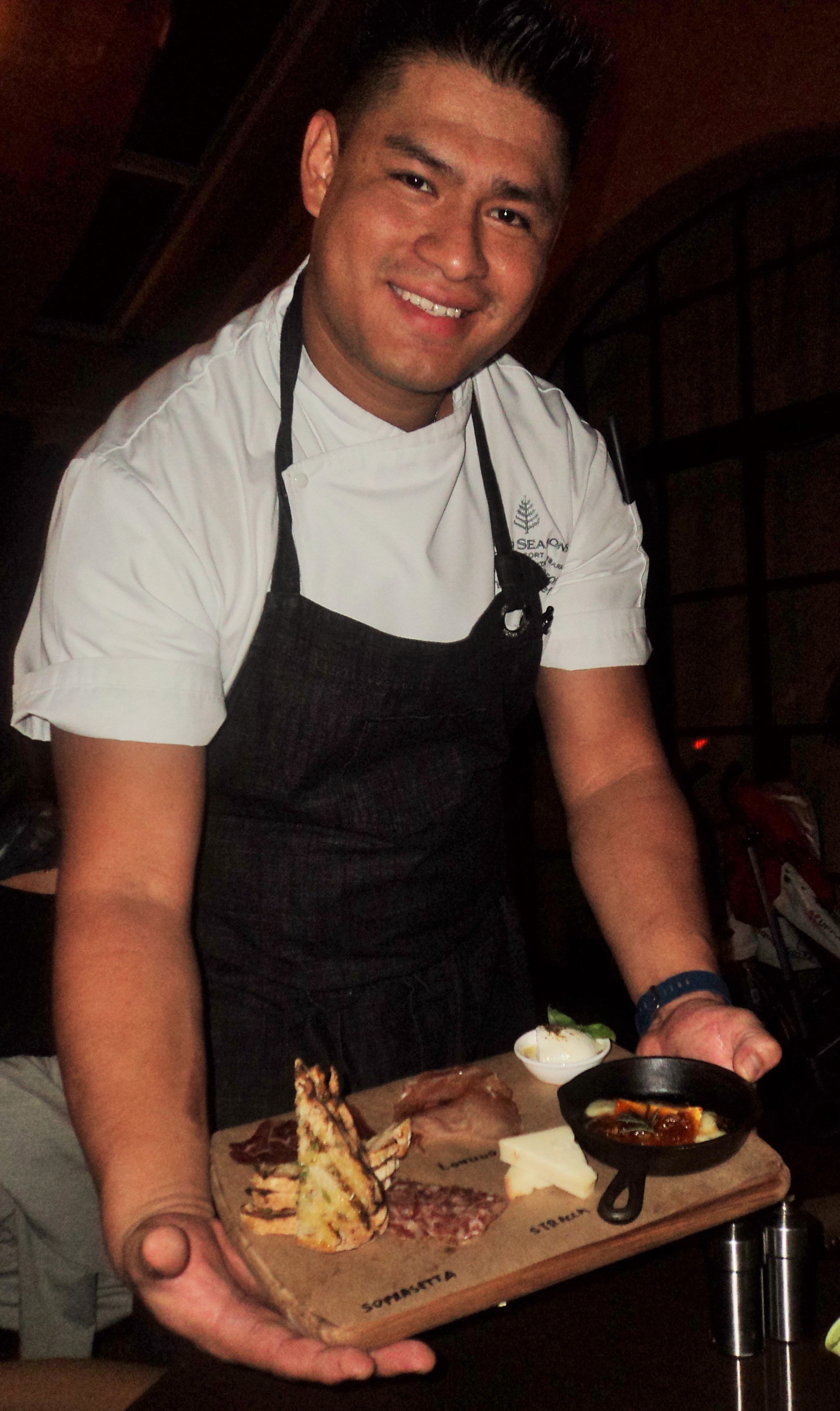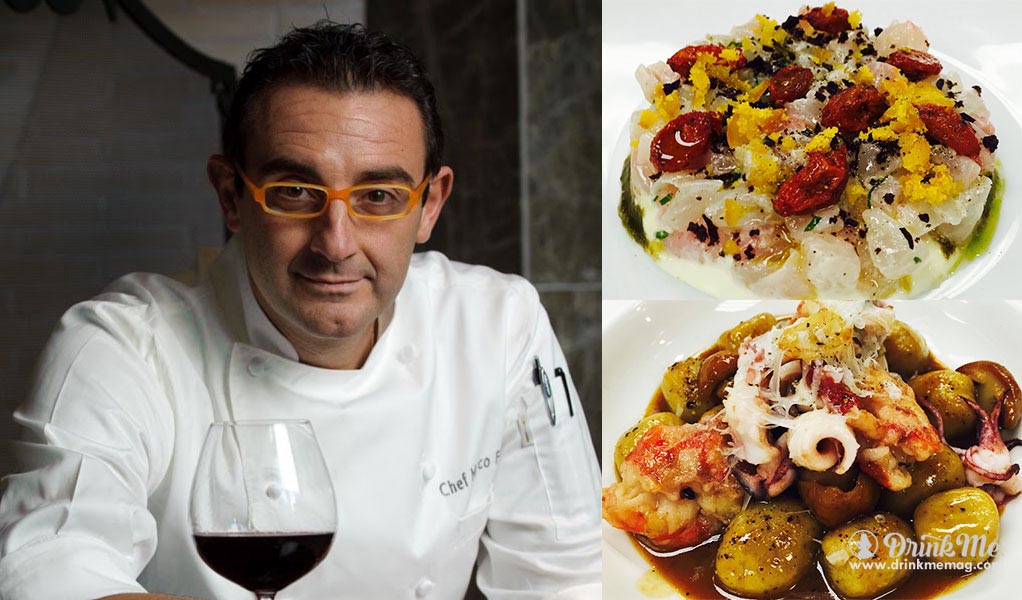 Executive Sous Chef Emmanuel Calderon who was recently on staff at Four Seasons Punta Mita Resort in Puerto Vallarta is now working in tandem with Italian born Executive Chef Marco Fossati at the Four Seasons Resort The Biltmore Santa Barbara, and this dynamic duo are offering guests at Bella Vista some very innovative and delicious menu combinations, especially for the coming holidays.

Bella Vista Patio
Bella Vista Restaurant is Santa Barbara's most beautiful premier al fresco oceanfront dining experience. With panoramic ocean and island views across Montecito's Butterfly Beach, guests enjoy a contemporary Italian menu featuring fresh California ingredients inspired by Executive Chef Marco Fossati. The expansive terrace features Italian marble, indoor fireplaces, an outdoor fire pit and a retractable glass roof further create the indoor-outdoor dining experience.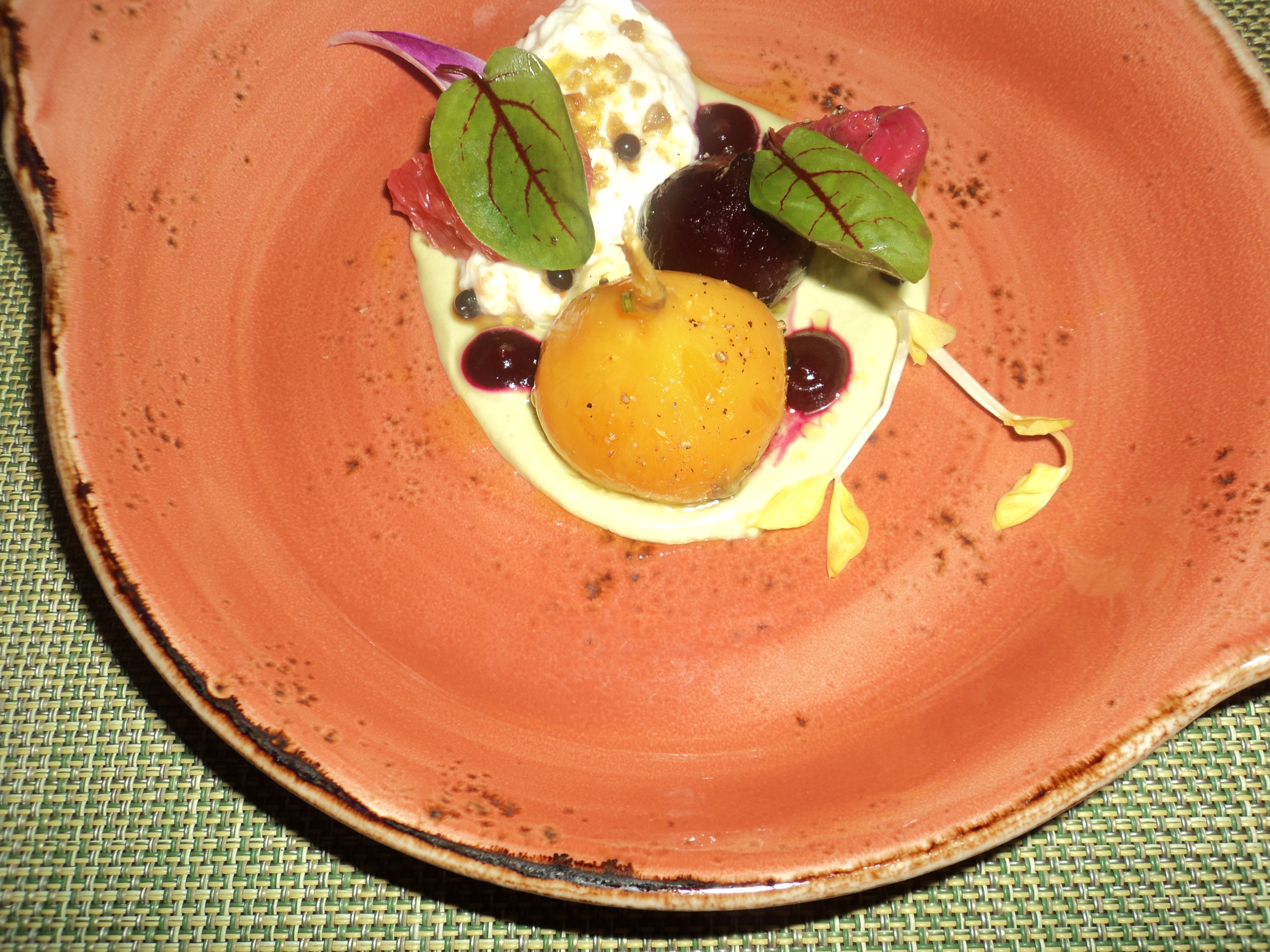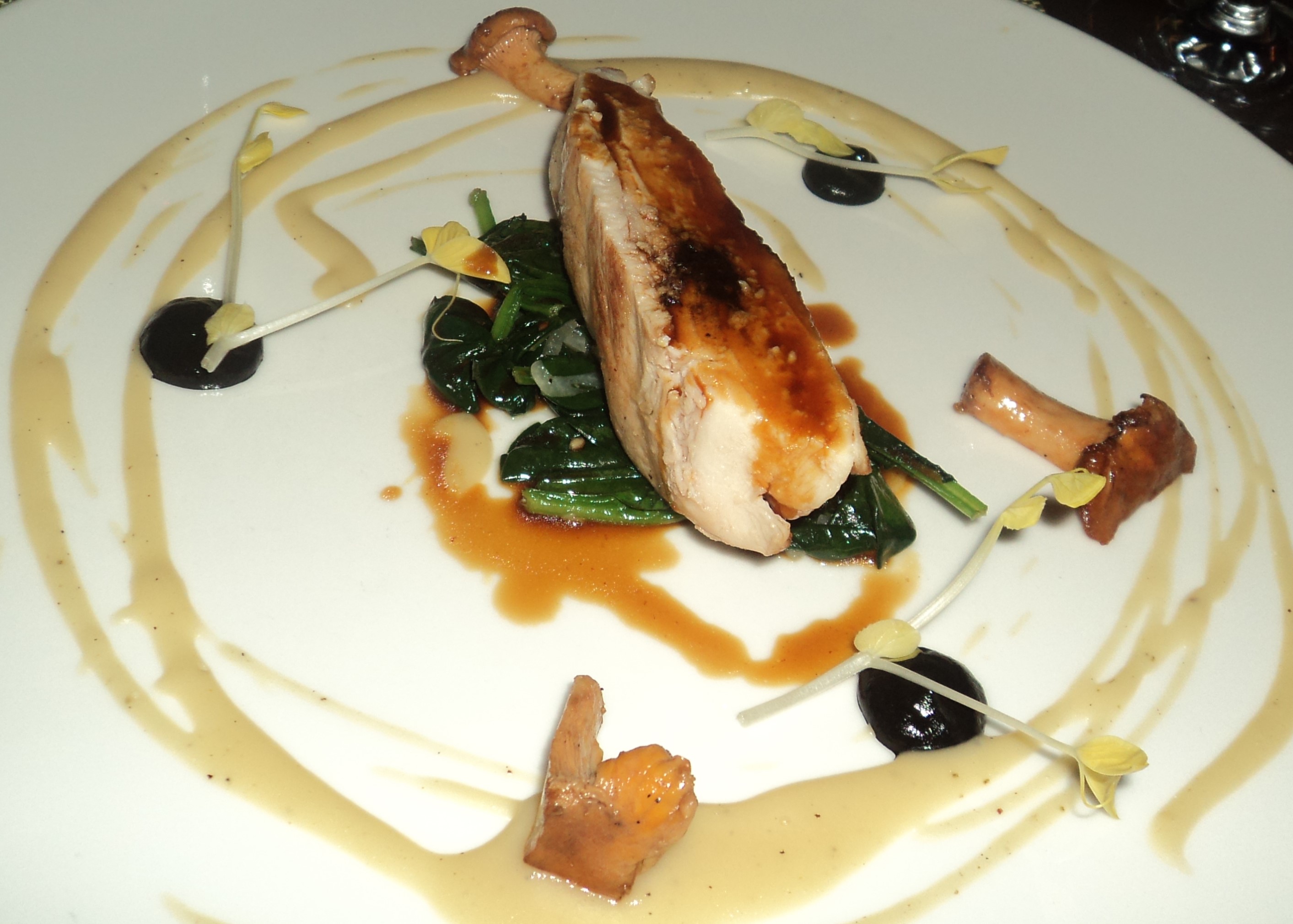 My recent dinner at Bella Vista began with a signature charcuterie tray filled with Chef Marco Fosatti cured meats (Bella Vista is one of only 12 restaurants in California, and the only one in Santa Barbara licensed to cure its own meats), and a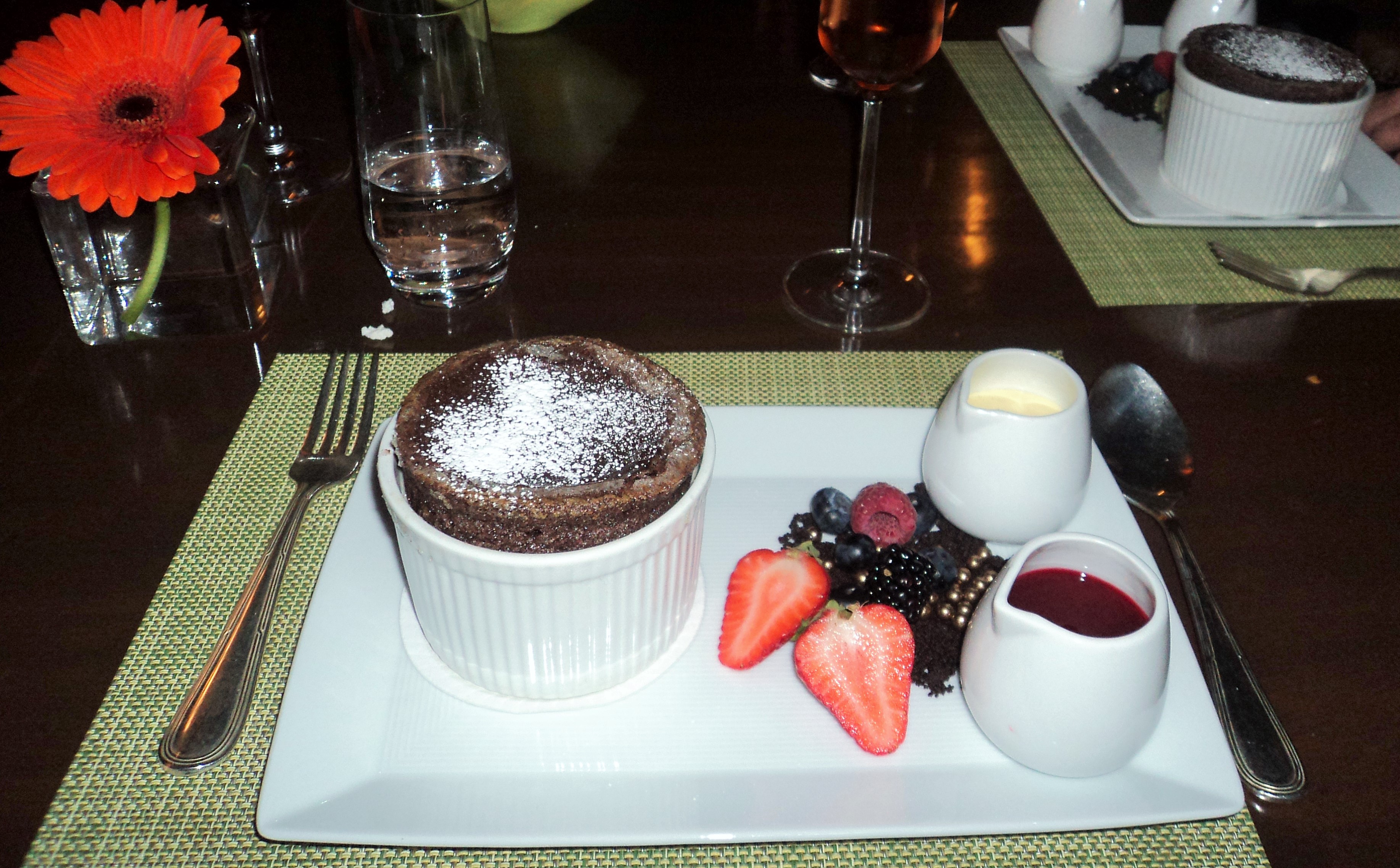 divine cheese selection that is a truly amazing start to dinner, while enjoying the warmth of the dining room fireplace. The artistic and unique beet caprese salad plate, with citrus and buffalo mozzarella, was followed by a perfectly prepared herb roasted Branzino, along with roasted chicken, stuffed with black garlic and framed with fresh vegetables that was outstanding. A magical finish to dinner at Bella Vista was an exquisite chocolate souffle with fresh berries, crème and strawberry sauce. The LaVazza espresso was an ideal good-night ending.
As the holiday season approaches award winning Beverage Manager, Joshua Burrey is planning to take hotel guests behind the scenes in the world of cocktails, sharing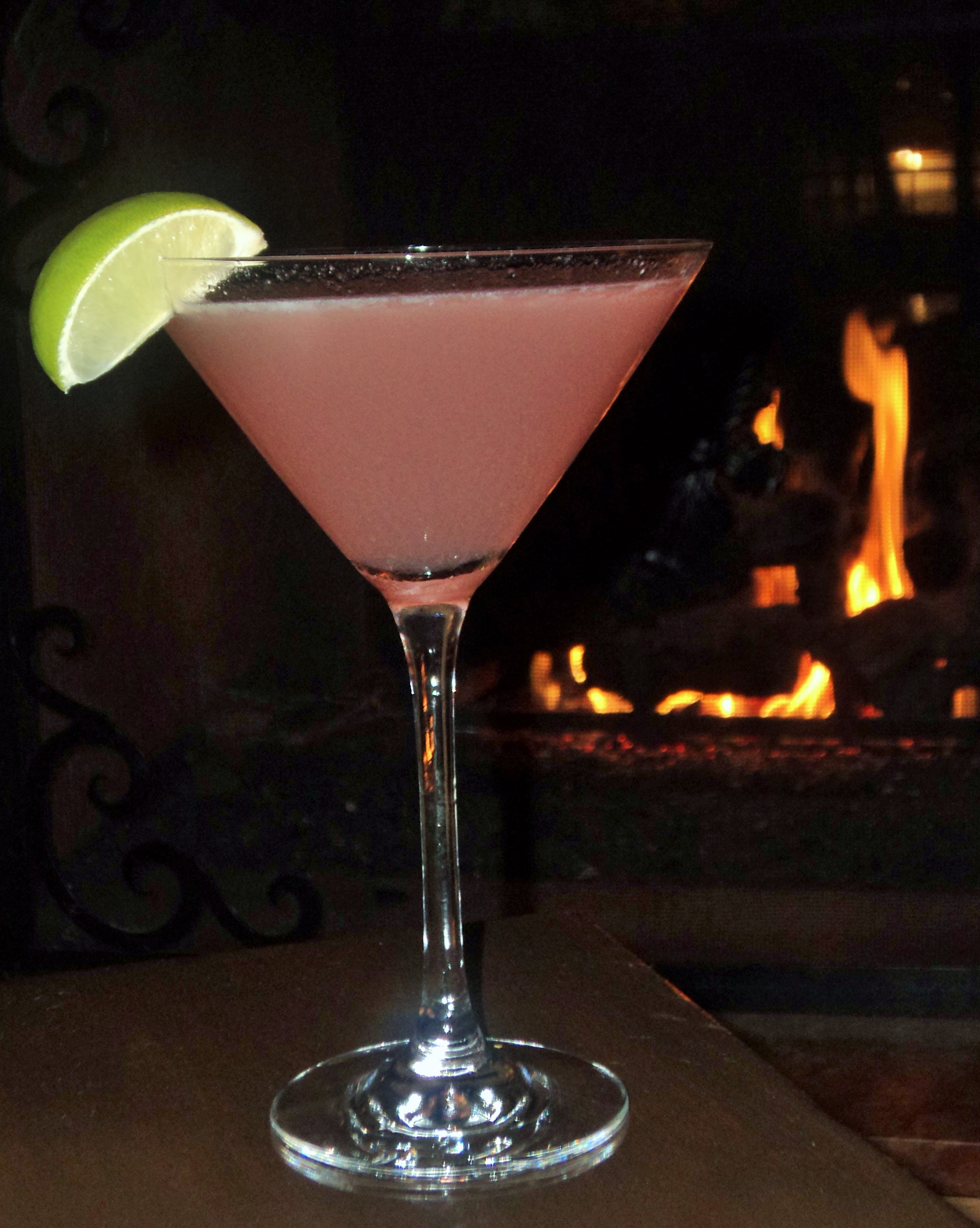 recipes to insure holiday cheer. From hot buttered rum, spiced apple martini's and star of anais manhattan's guests may learn mixology secrets to craft the perfect holiday-inspired cocktail on December 2, 9, 16 at 6:00 pm in Ty Lounge. I can personally attest to the fact that Joshua and his staff serve the best Cosmo anywhere on the Central Coast.
This year Thanksgiving dinner at the hotel will be served in Bella Vista November 24, from 12:00 noon to 8:00 pm, and will include familiar traditional dishes, along with an exciting collection of gourmet favorites at $120 adults, and $60 children.
As well as traditional holiday tea experiences, Executive Chef Marco Fossati and his culinary team will spend the afternoon sharing their best kept secrets and tips while preparing a one of kind meal at Interactive Cooking Classes with guests on December 3, 10, 17 at 1:00; see hotel concierge for details. Children staying at the hotel will enjoy everything from story time with Santa to cookie baking and holiday s'mores. Hot chocolate will be served in the lobby, and a Hannukah Lighting will commence on December 24 through December 31.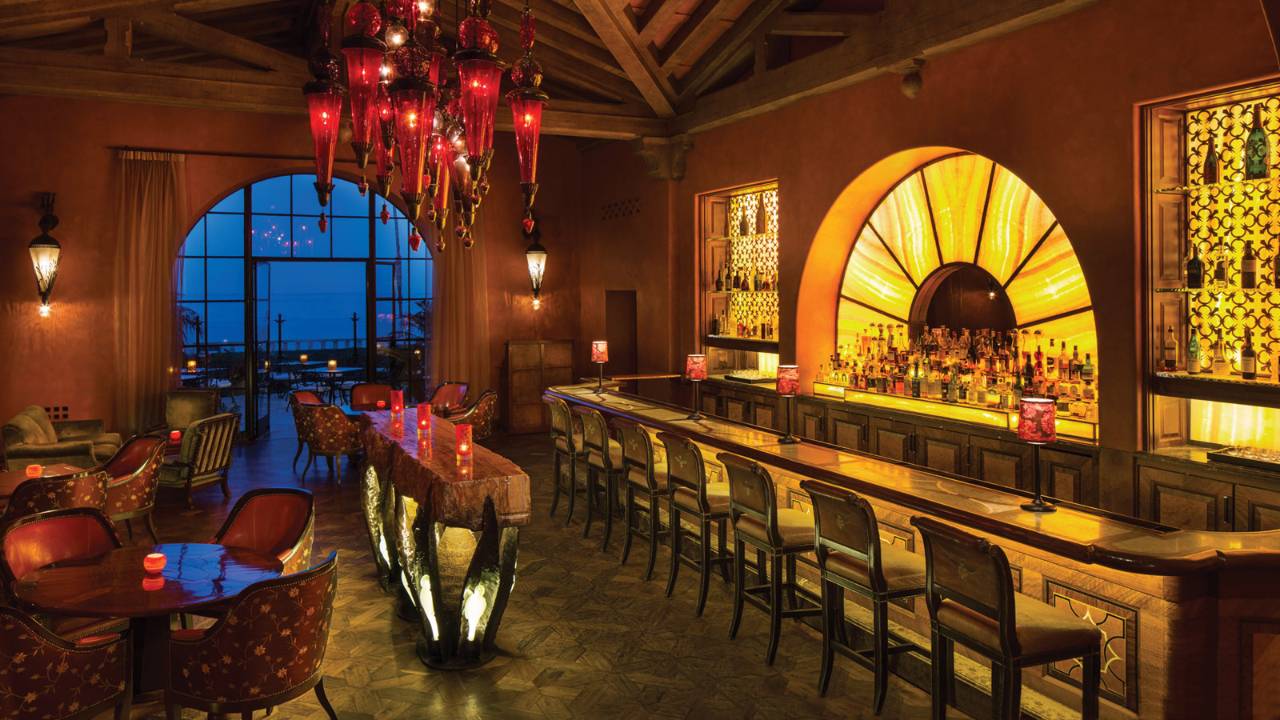 Ty Lounge
The landmark Four Seasons Biltmore Hotel and Gardens opened in 1927, and features Spanish Colonial Revival and Moorish Revival architecture. The hotel opened as part of the Biltmore Hotel chain. It was purchased by Four Seasons in 1987, and was purchased by Ty Warner Hotel Resorts in 2000. Most recent renovations include refurbishing the beautiful hand painted historic patterns in the ceilings of the lobby and Ty Lounge with real gold leaf. Much of the original ornimentation and mural work in the hotel was believed to have been created by artist Fred William Stringer, an Englishman who had moved to Canada, and came to Los Angeles where he did similar ornimentation work in hotels and theatres of the day.
Hours: Breakfast 7:00 0 11:3 0Breakfast Buffet 7:00-11:00. Sunday Brunch 10:00-1:30, Lunch: 11:30-3:00, Saturday Afternoon Tea: 2:00-4:00 24 hour advance reservation 1-805-565-8237. Dinner: Monday – Sunday 5:00-9:30
Four Seasons Resort The Biltmore Santa Barbara
1260 Channel Drive
Santa Barbara
California 93108
---