October 2006
SHERATON GATEWAY LAX
A Smart Plan for Making an Early Flight
by Bonnie Carroll
With the constant changing flight arrival times at LAX, it makes sense to have a plan that will get you to the airport in the required advance time, but in a relaxed state of mind. The Sheraton Gateway LAX, located at 6101 W. Century Boulevard, Los Angeles, is the ideal solution!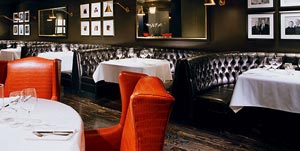 Having a friend or business associate drop you off at the hotel in late afternoon before your next day flight, where you can enjoy a delicious early dinner at Shula's 347 Steak House, taka a leisurely bubble bath and enjoy a peaceful nights sleep prior to jumping on a shuttle for the airport at 4:00 a.m. is the only way to go.
Under the management of the Kor Hotel Group, Sheraton Gateway recently completed a $14 million renovation that reinvented its guest rooms and suites, outdoor pool terrace, fitness center, public extensive meetings spaces, creating a stylish 802 room luxury boutique hotel within the framework of a grand, full-service and very conveniently located airport hotel. The outdoor pool terrace is a relaxing spot to enjoy hors d'oeuvre and cocktails before dinner.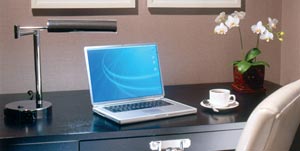 The suites in this convenient venue have everything, including very comfortable beds, and their newly opened Shula's 347 Steak House, the brain child of owner NFL coach Don Shula, offers a varied menu of great dinner options, including Angus beef prime rib, cowboy steaks, and Australian lobster tail, in a contemporary black ebony and leather designed dining room. The hotel staff is happy to arrange advance wake up calls, luggage pick up and transfers to the airport shuttle, which stops at the front door. Each room has a coffee maker to ensure that first cup of coffee, but there is also a coffee service in the hotel lobby for early bird travelers.
Standing out in the street in the dark at 3:00 or 4:00 a.m. to wait for a taxi or shuttle is hardly an option to checking in at the Sheraton Gateway LAX to experience a stress free, and totally enjoyable pre-flight evening, in a hotel that has all the comforts of home. Please visit www.sheratonlosangeles.com for additional information.
---
Chef News
Simpson House Inn, Santa Barbara, Introduces New Chef and Celebrates More Than 20 Years of Vegetarian Cuisine
Simpson House Inn, a AAA Five-Diamond Award Winner and 2006 Condé Nast Traveler Gold List recipient, continues to extend unparalleled services to its guests with new Chef Nissa Anderson and culinary fare that is strictly vegetarian. The intimate, 15-room property serves breakfast, afternoon tea and Mediterranean hors d'oeuvres with its wine tasting each evening. Born and raised in Northern California, Chef Anderson's passion for cooking stemmed from watching her father create delicious and imaginative dishes in the family kitchen growing up. She sharpened her skills as a server in several catering companies and as a baker and cook at an Italian café in Santa Barbara. She continued her culinary pursuit by attending the Culinary Institute of America (CIA) to study baking and pastry.
Inspired by her ability to be creative in the kitchen, Anderson brings a new perspective to Simpson House Inn. She is a strong advocate of continuing to produce outstanding vegetarian cuisine that has been a mainstay to the property since its inception in 1985 by vegetarian owners Glyn and Linda Davies. "Chef Nissa is looking forward to continuing our tradition of fine vegetarian cuisine and, at the same time, indulging our guests. Her talent and personal care help us to enhance Simpson House Inn's appeal as a destination for a private, luxury escape with exceptional service and attention to its guests needs," says General Manager Nick Davaz.
Chef Anderson continues to source ingredients directly from the property including fresh herbs, flowers and seasonal vegetables. She is also a strong advocate of sourcing Santa Barbara produce and often finds herself inspired by the offerings of Santa Barbara's local farmers' market. Some of her newest dishes include Lemon Soufflé Pancakes with Fresh Berries and Blueberry Maple Syrup and Earl Grey Infused Truffles. Chef Anderson also continues to expand Simpson House Inn's Mediterranean hors d'oeuvres themed nights – highlighting cuisine from Spain, Greece and, most recently, North Africa during wine tasting. Simpson House Inn, located on an acre of English-style gardens at 121 East Arrellaga Street, Santa Barbara, CA, is a privately owned Victorian Estate within walking distance of downtown Santa Barbara. It was built in 1874 by Robert Simpson and restored by the Davies family in 1976. It has been honored with a Structure of Merit Award and Landmark status by the Landmarks Commission for its unique architecture and period setting.