CHAING MAI MAGIC AT DHARA DHEVI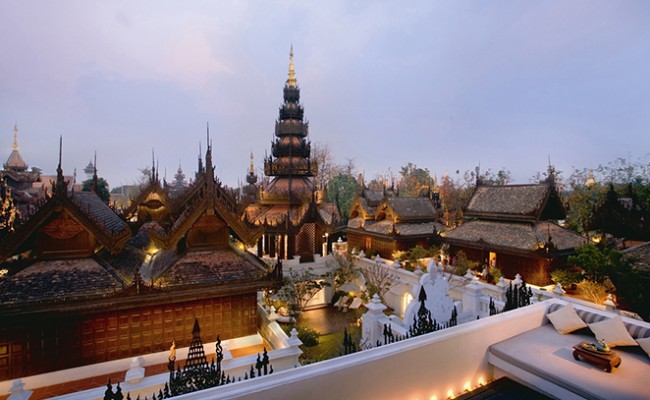 Beautiful Homage to Lanna History
by Bonnie Carroll
The Dhara Dhevi Hotel and Resort, which took five years to build, had no master plan. It was like building a six-acre jigsaw puzzle, says conceptual designer Rachen Intawong. The concept for the hotel was Intawong's brainchild, which became a working museum that beautifully blending both the traditional Lanna culture and Asian colonial splendor together as one.
The hotel opened in 2005. It took nearly five years for the team to build these traditional small cluster structures, borrowing from specific styles such as Thai Lue or Haw Luang. It is a true ancient royal city complete with fortified walls, a central ceremonial lawn, and a replica of an ancient Buddhist prayer hall. According to Dhara Dhevi's marketing communications director the designer Mr. Rachen has no master plan, it was like a huge historic puzzle. "Just like the city of Chiang Mai, it was built up over a long time, and was a natural process."
There are two sides to the 60-acre property. One half of the resort features colonial-style architecture with 54 colonial decorated suites. The other side is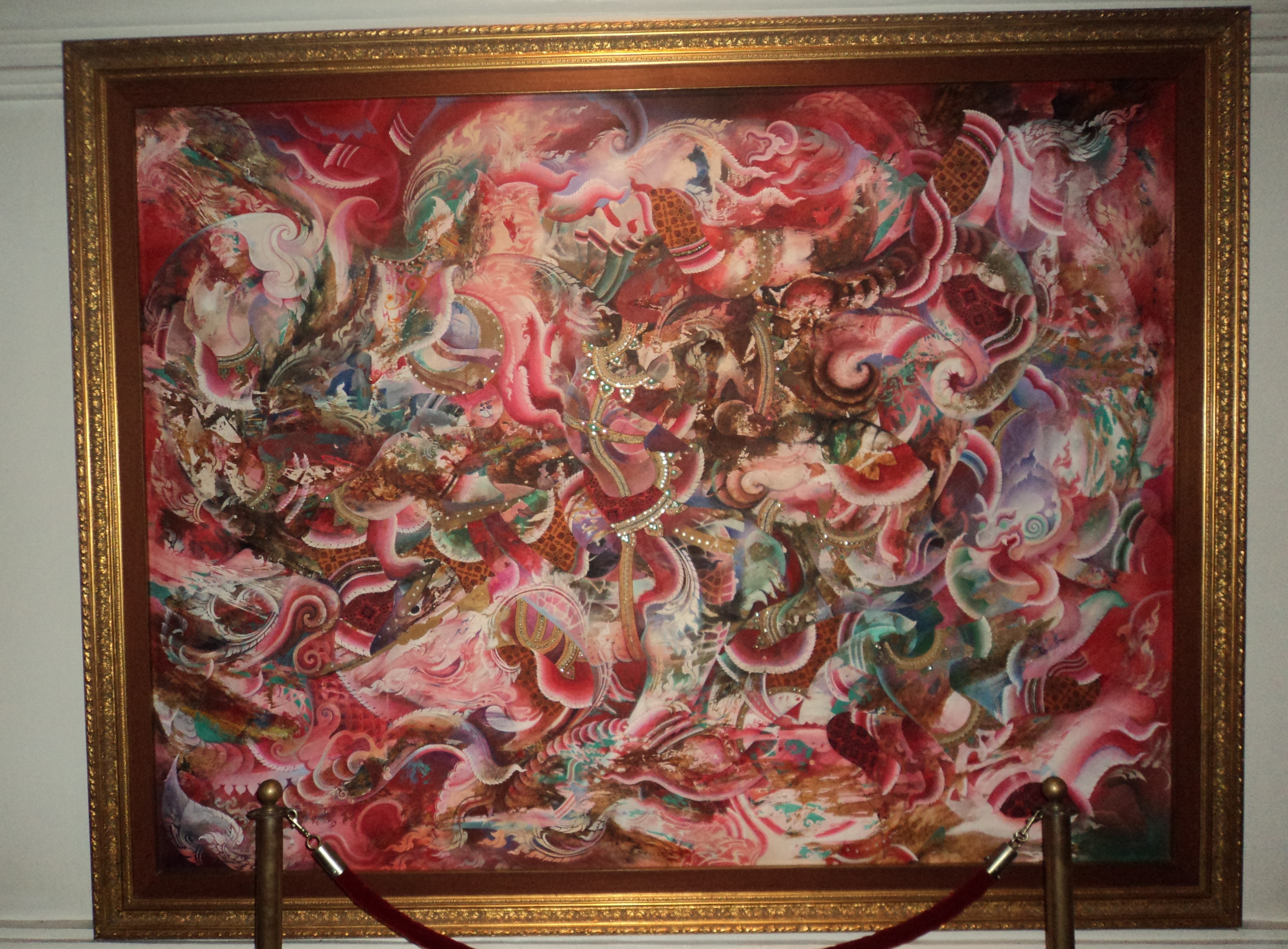 dedicated to 64 private villas, and five residences for private parties of up to 12, all designed with the influences of the ancient Lanna region displayed. highights 64 private villas, as well as five exquisite residences for private parties of up to 12, all designed with the influences of the ancient Lanna region displayed. Exquisite art on display represents centuries of rare Asian art collected by the owners, which can be seen tastefully displayed throughout the property. I was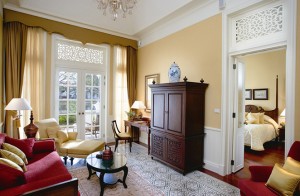 quite taken with a huge painting at the entrance to the restaurant that clearly belonged in a museum gallery, but the most delightful surprise was their amazing library filled with DVDs, CDs and thousands of books and magazines. The Jum Sri Hall Library is the kind of place you will find some amazing and unexpected reads for an afternoon by the pool or a film to enjoy in the evening. Guests are invited to check out what they like and return it when they leave.
The most enjoyable way to get around the resort is to sign out a free bicycle from the fitness center for your entire stay and peddle around the serene grounds. You can also call the lobby and have someone pick you up in one of their golf carts that will transport you to your activities. Along with a bevy of things to do like Thai cooking classes, meditation, umbrella painting, golf and water activities guest may experience an authentic rice planting class that is informative and fun, especially for children. A daily schedule of activities is available for children and adults who wish to participate, along with visits to local area tourist attractions.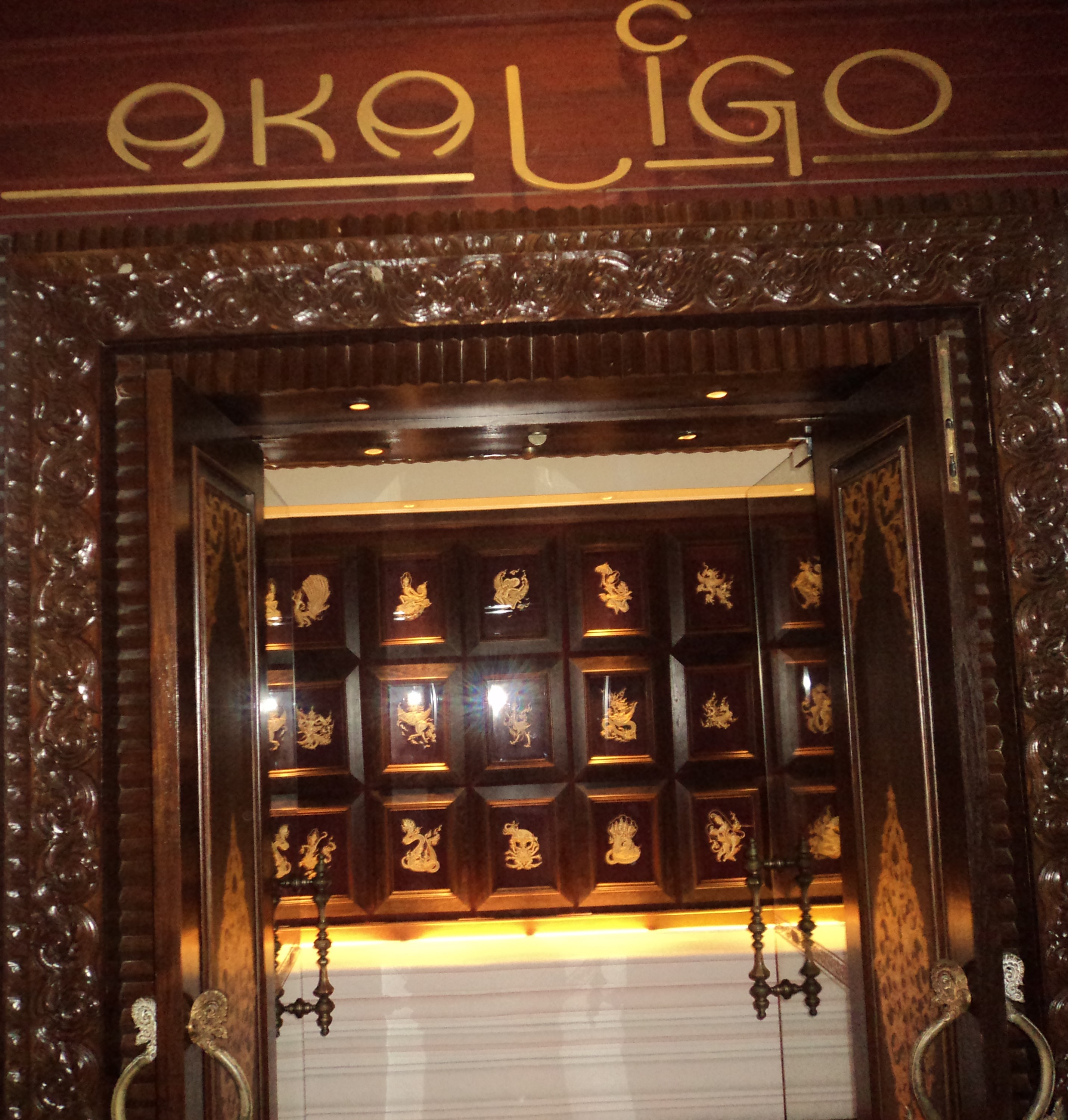 My tour of Dhara Dhevi Resort was an unexpected adventure in a magical property that transports guests to another historic time in Chaing Mai. The property is a tribute to the historic Lanna Kingdom of Chaing Mai,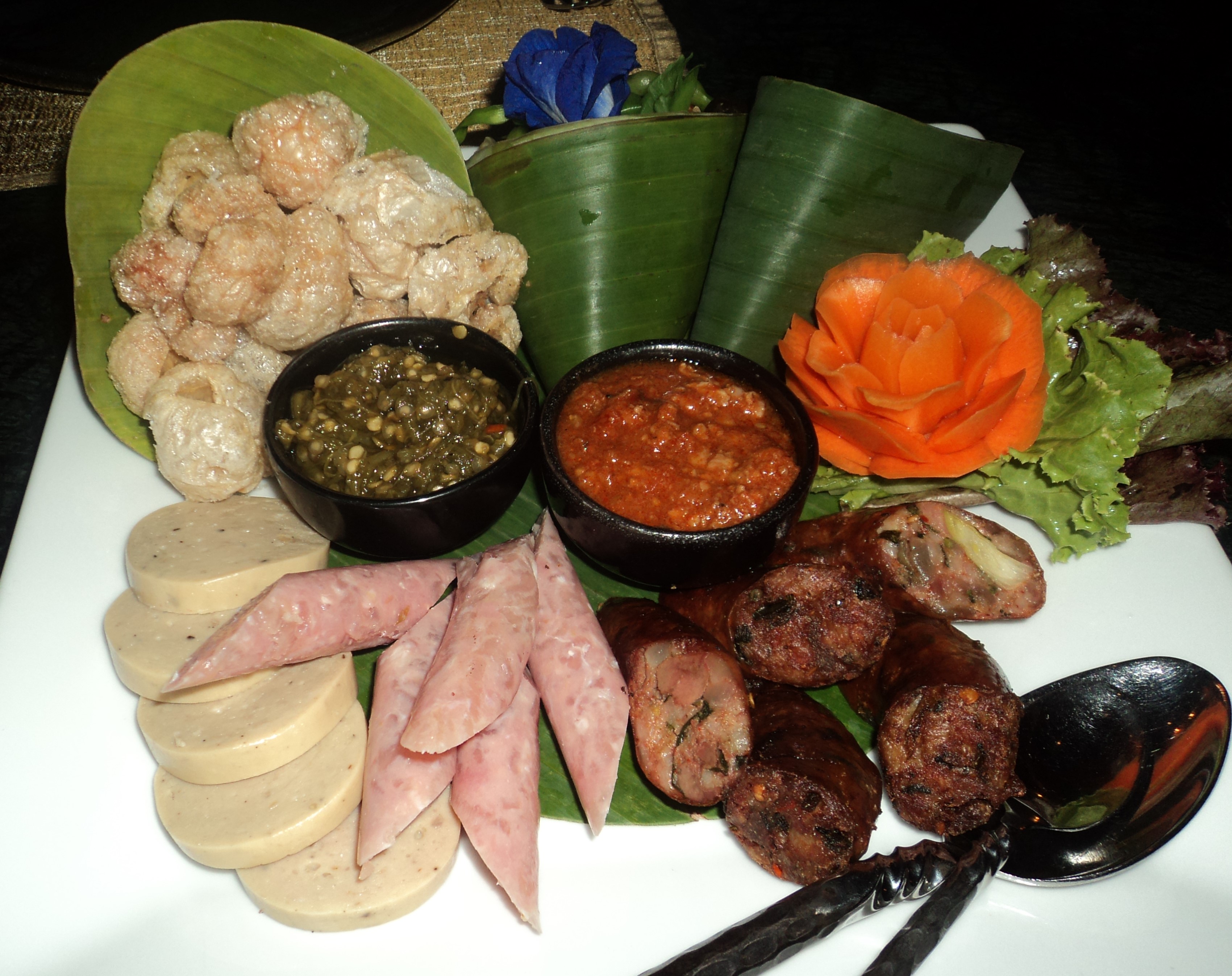 when grace and elegance ruled. Chaleenuch Visith, Director of Marketing Communications for this dreamy venue, was my host for dinner at Akaligo, where the menu included specialties unique to Dhara Dhevi, and included an intriguing sausage dish, traditional soup and more all setting around an artistic centerpiece. The superb dinner service was followed by the traditional dancers, who left everyone in the restaurant mesmerized.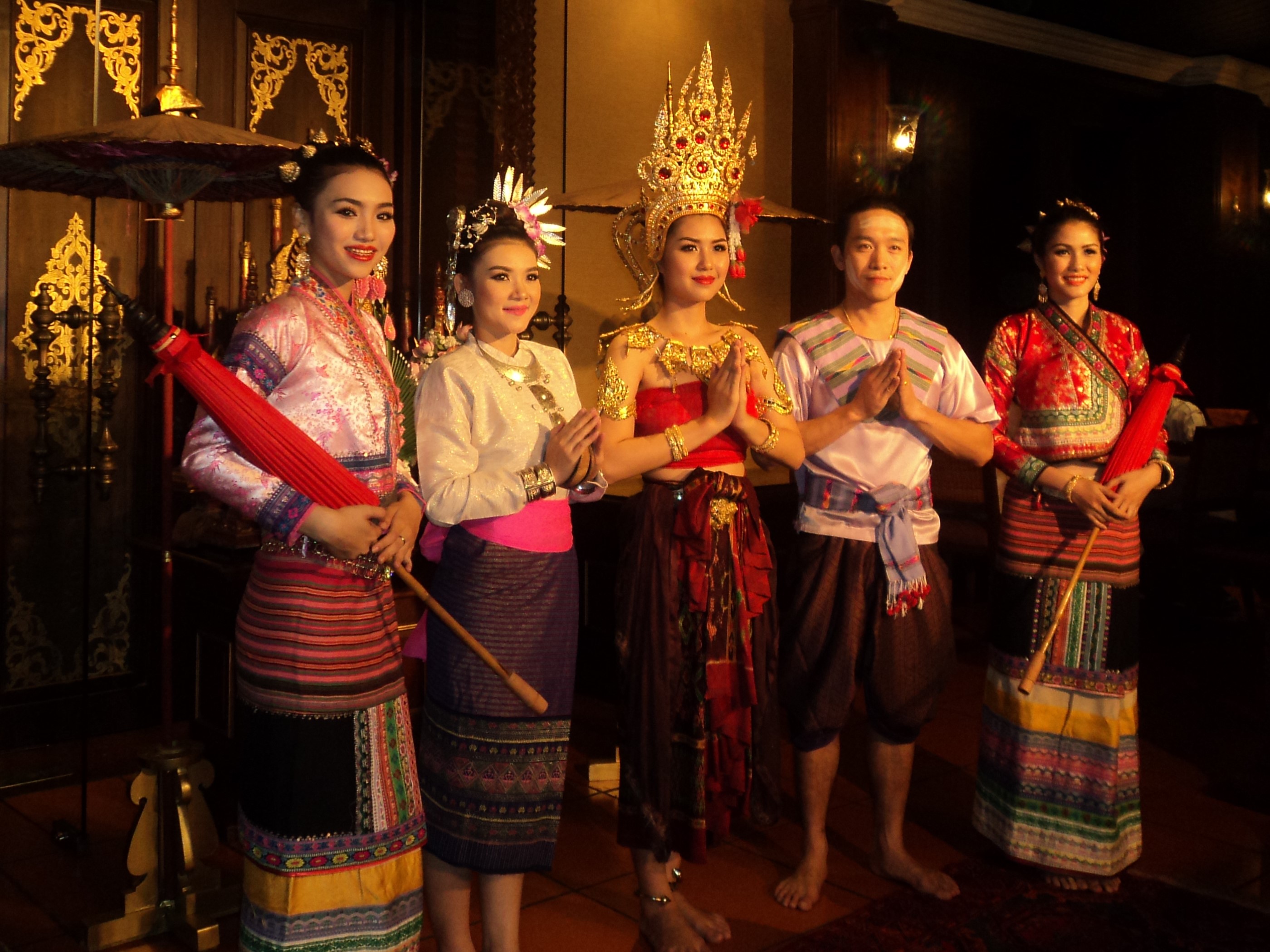 The property features four main restaurants, Farang Ses (French), Fujian (Chinese), Le Grand Lanna (Thai) and Akaligo (Mediterranean), as well as two poolside bars for lunch and cocktails. The dancing performed for special dinners and special occasions at Dhara Dhevi is truly traditional; complete with historic costumes, and musical accompaniment. The stories told through dance are so lovely and so touching, but also educational in that they share the customs and lives of people who lived in Chaing Mai throughout its history. The opportunity to experience their talent is a special gift that will not easily be forgotten.
Dhara Dhevi is a venue I would return to in a heartbeat for a completely healthful and elegant spa respite. The Burmese and Shan influenced spa includes Ayurveda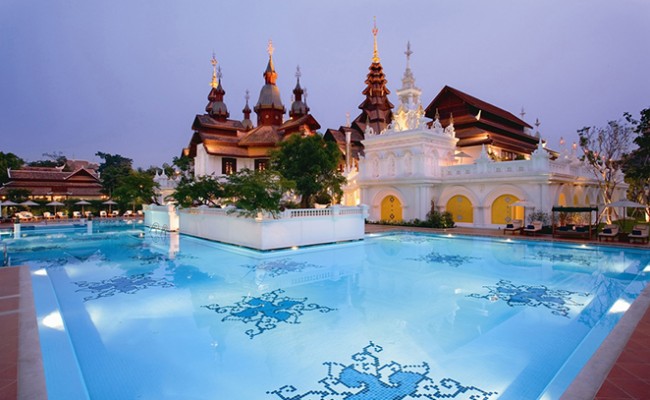 programs to achieve balance in body, mind and spirit, stretching sessions, Thai kick-boxing, yoga and hatha yoga as well as workouts in the gym and jogging. Dheva Spa Treatments feature a Lanna Massage that includes tapping the body with a special tool "Tok Sen" followed by a relaxing oil massage. The Chinese Reflexology treatment includes pressure to the feet, hands or ears with thumb, finger and hand techniques to improve energy and circulation and more. Their spa menu is extensive and filled with ancient therapies to improve their guests health and provide total relaxation.
Dhara Dhevi was designed to be an unforgettable experience, and it most certainly is!
Dhara Dhevi
51/4 Sankampaeng Road Moo 1
T. Tasala A. Muang, Chiang Mai
Tel: +66 (53) 888 888
---