CHEF/HOTEL . . .

MAGICAL WELLNESS WEEK
Villa del Palmar at the Islands of Loreto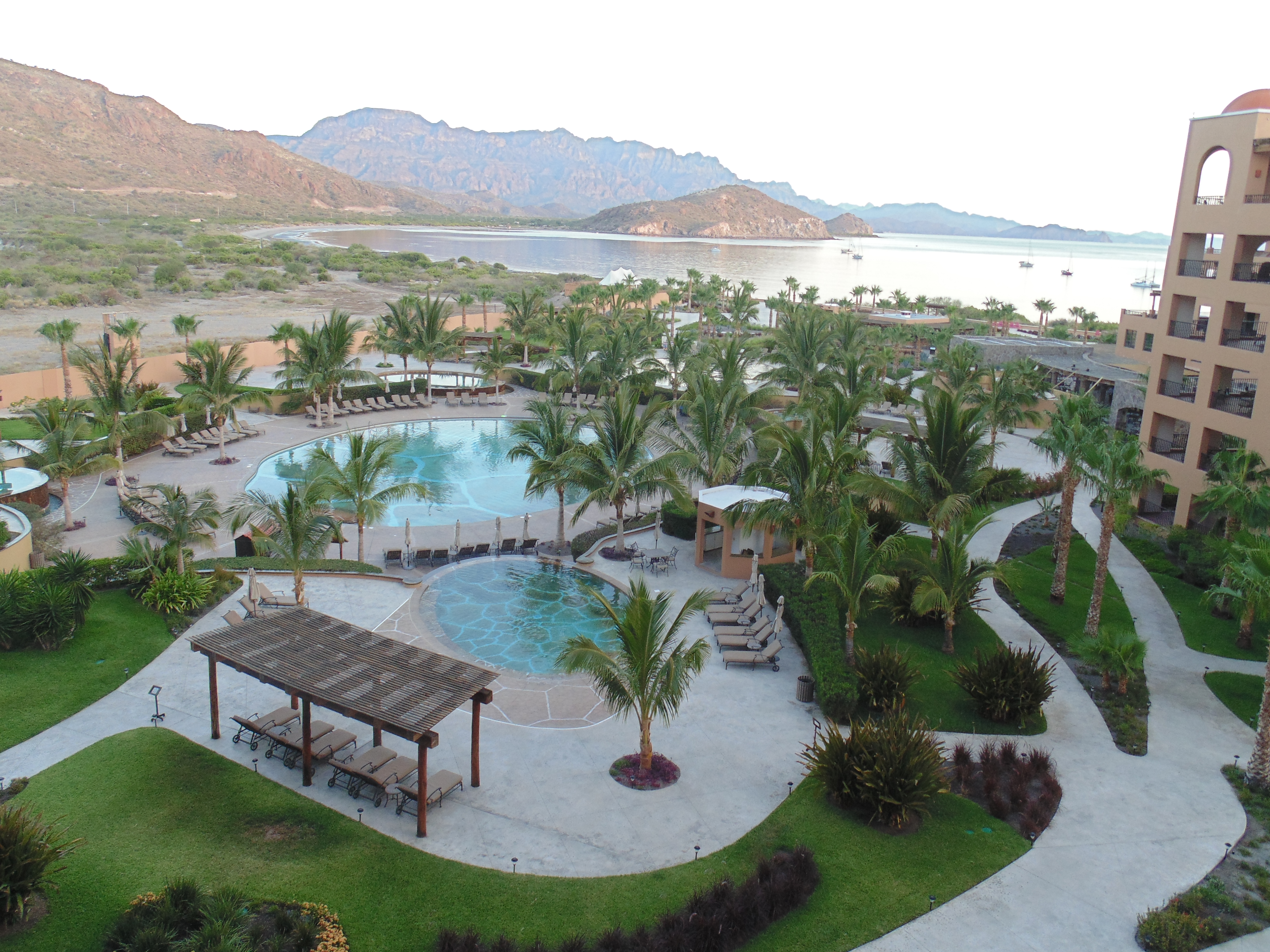 Enjoyed a trip to Loreto Mexico for a celebration of good health that included original mock cocktails and personalized menus of vegan, vegetarian and gluten free recipes during a Wellness Week Retreat at Villa del Palmar at the Islands of Loreto, a magnificent property that sits majestically overlooking the Sea of Cortez.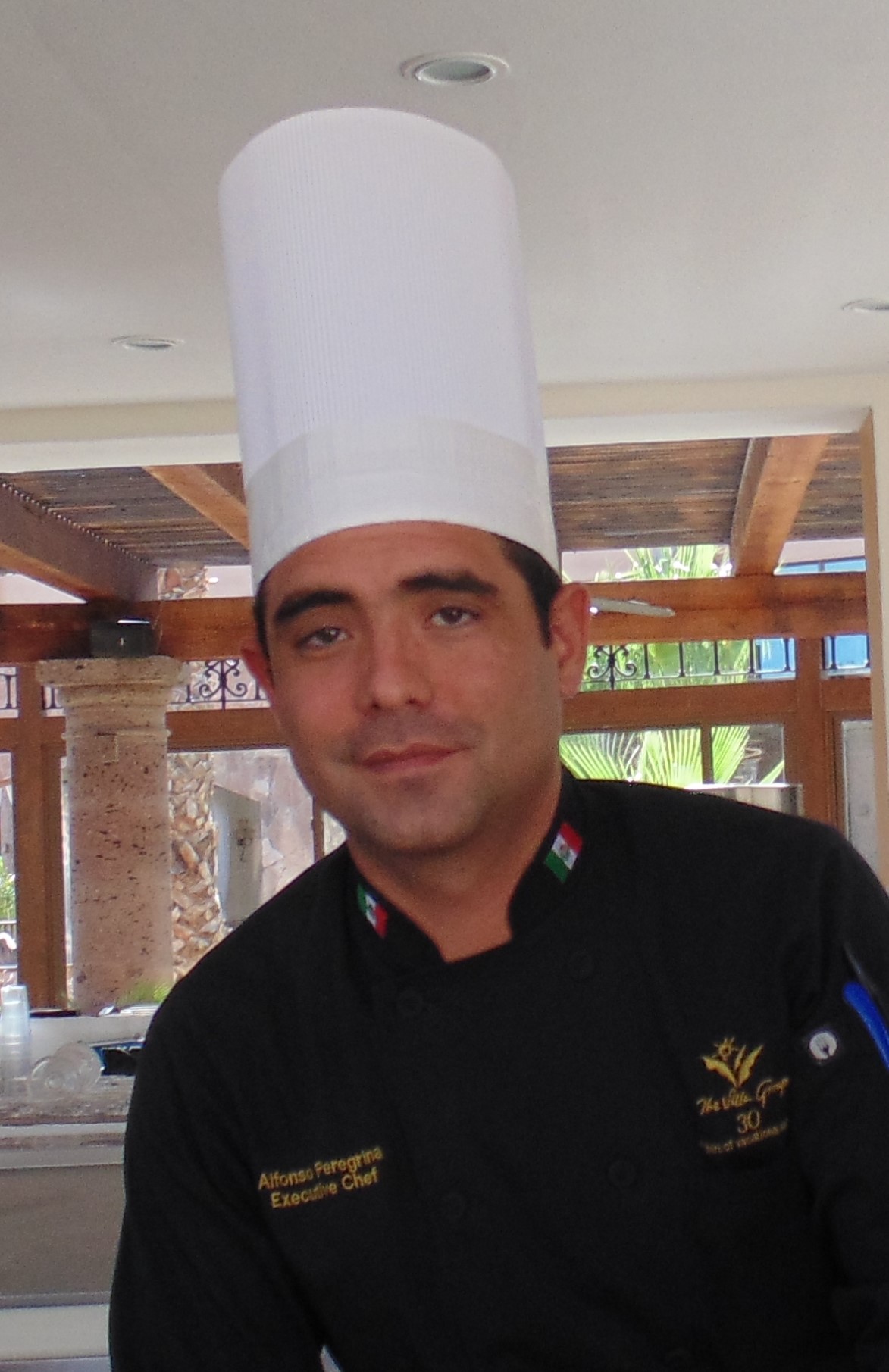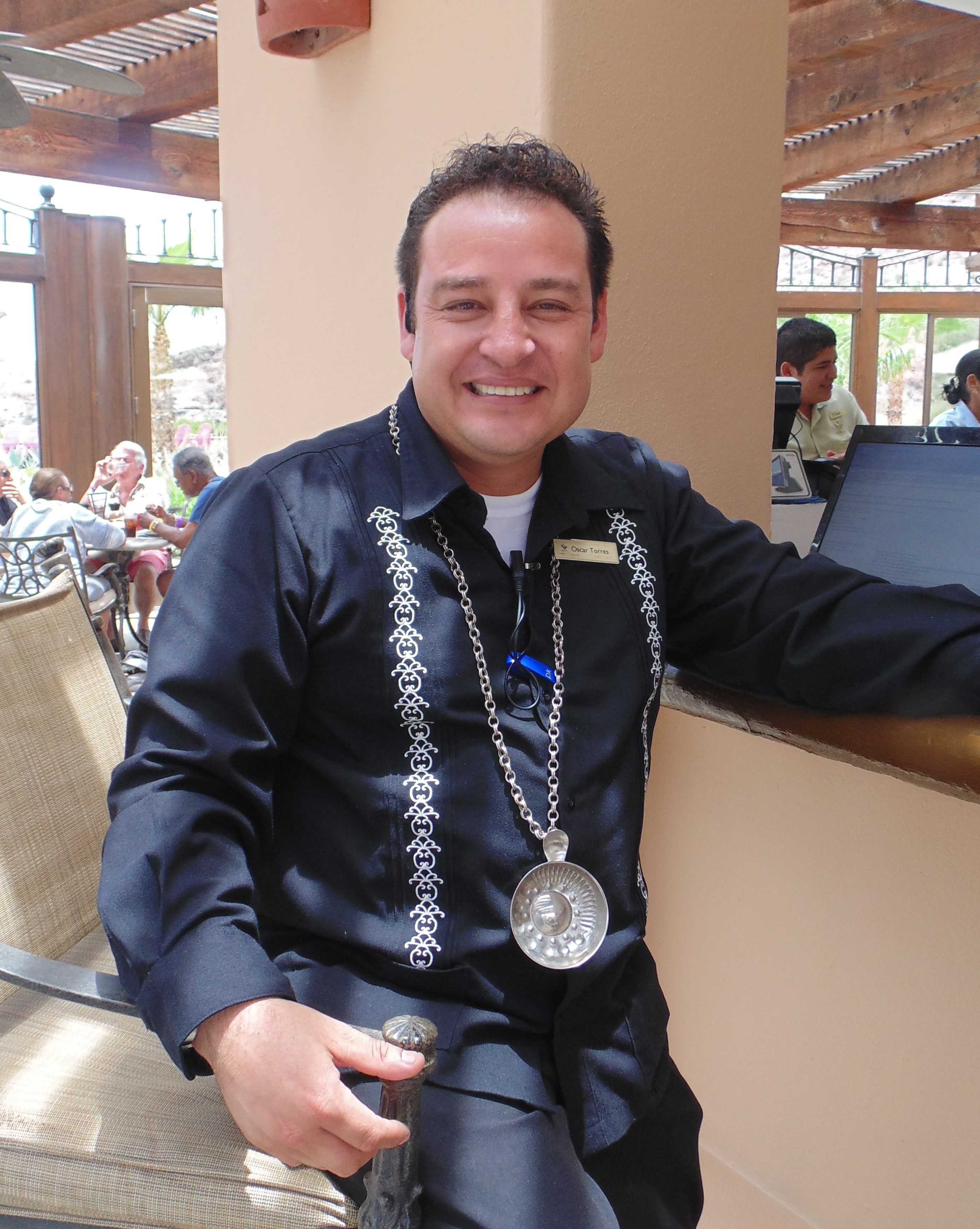 The focus on healthy eating and drink was orchestrated by food and beverage director Oscar Torres, who designed healthy cocktails, and Executive Chef Alfonso Peregrina and his dedicated team who prepared diet specific culinary delights. During this amazing escape to wellness week our activities included a full schedule of yoga, hiking, kayaking, water sports, exercise programs at the spa, massage treatments, as well as individual healthy menu planning.
Executive Chef Alfonso Peregrina, who spent ten years working as a chef in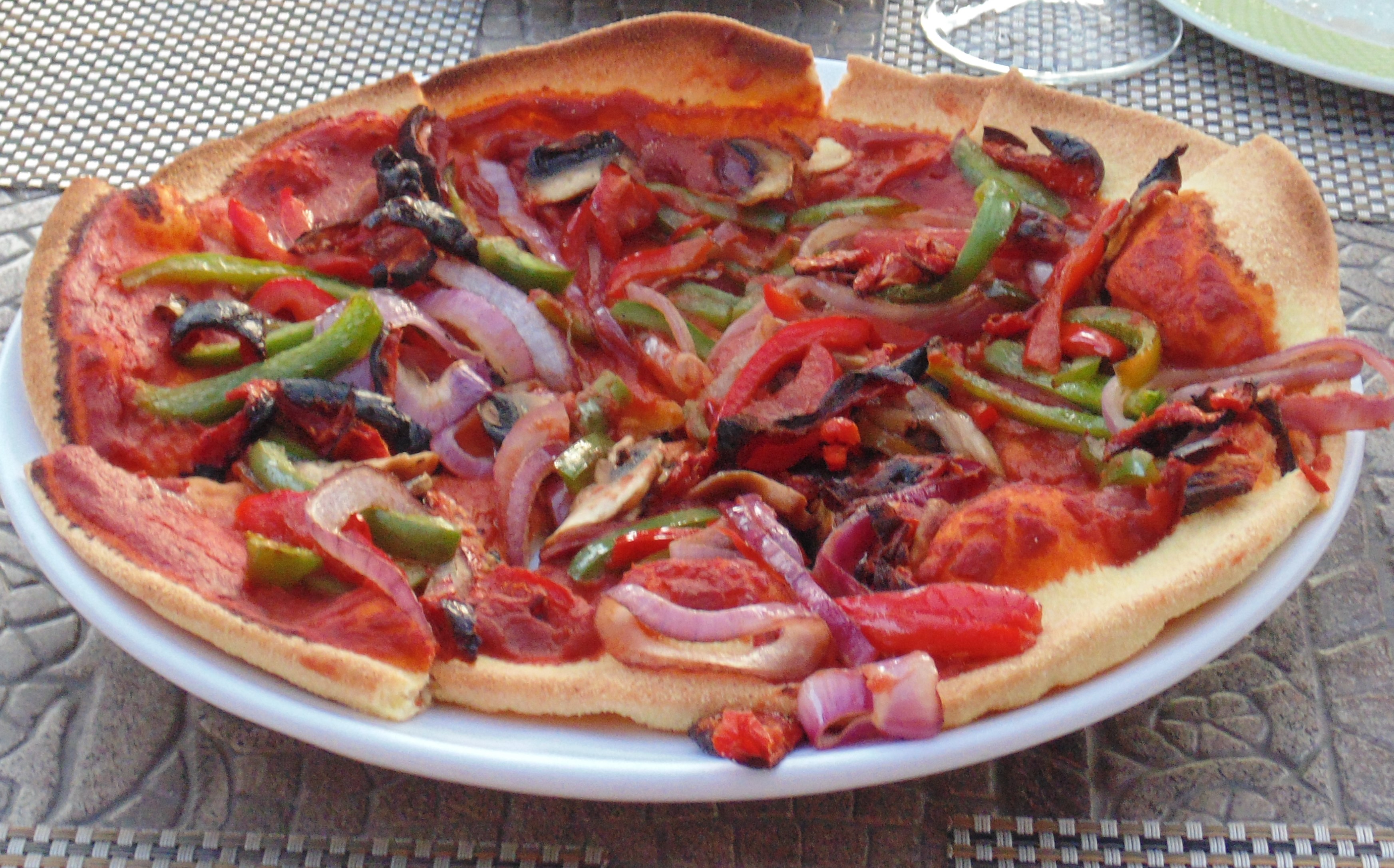 Cancun and one year in Spain is a native of Puebla, and has become a specialist at creating wellness program recipes for hotel guests. The talented chef and his staff of one hundred cooks and eighteen chefs make their own gluten free breads, buns, rolls and delicious pizza daily. Vegan and vegetarian requests are responded to with beautiful and delicious culinary creations to please any health conscious gourmand, using hotel garden grown herbs and produce for breakfast, lunch, dinner and late night selections. The gluten free pizza offerings are outstanding, and the tortilla soup is an award winning presentation.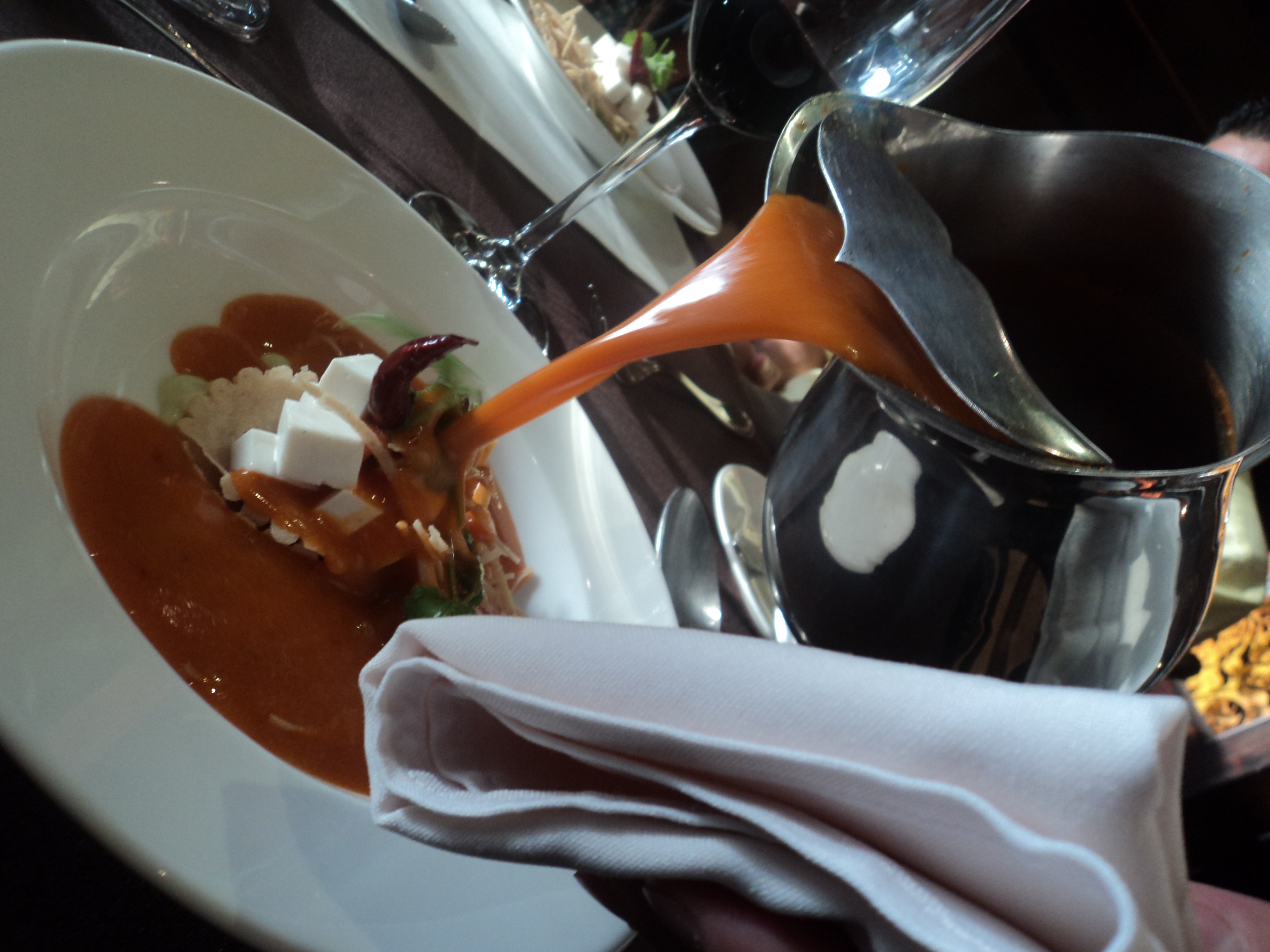 Three hotel restaurants, including Casa Mia, Market Restaurant and Danzante Fine Dining Restaurant provide a bevy of delicious menus and beverages to please the palate of every guest, and the staff present special weekly events including an Italian night dinner buffet filled with fantastic pasta dishes, pizza favorites and more. They also coordinate a weekly beach party barbeque with a live musical review, featuring a fire dancer.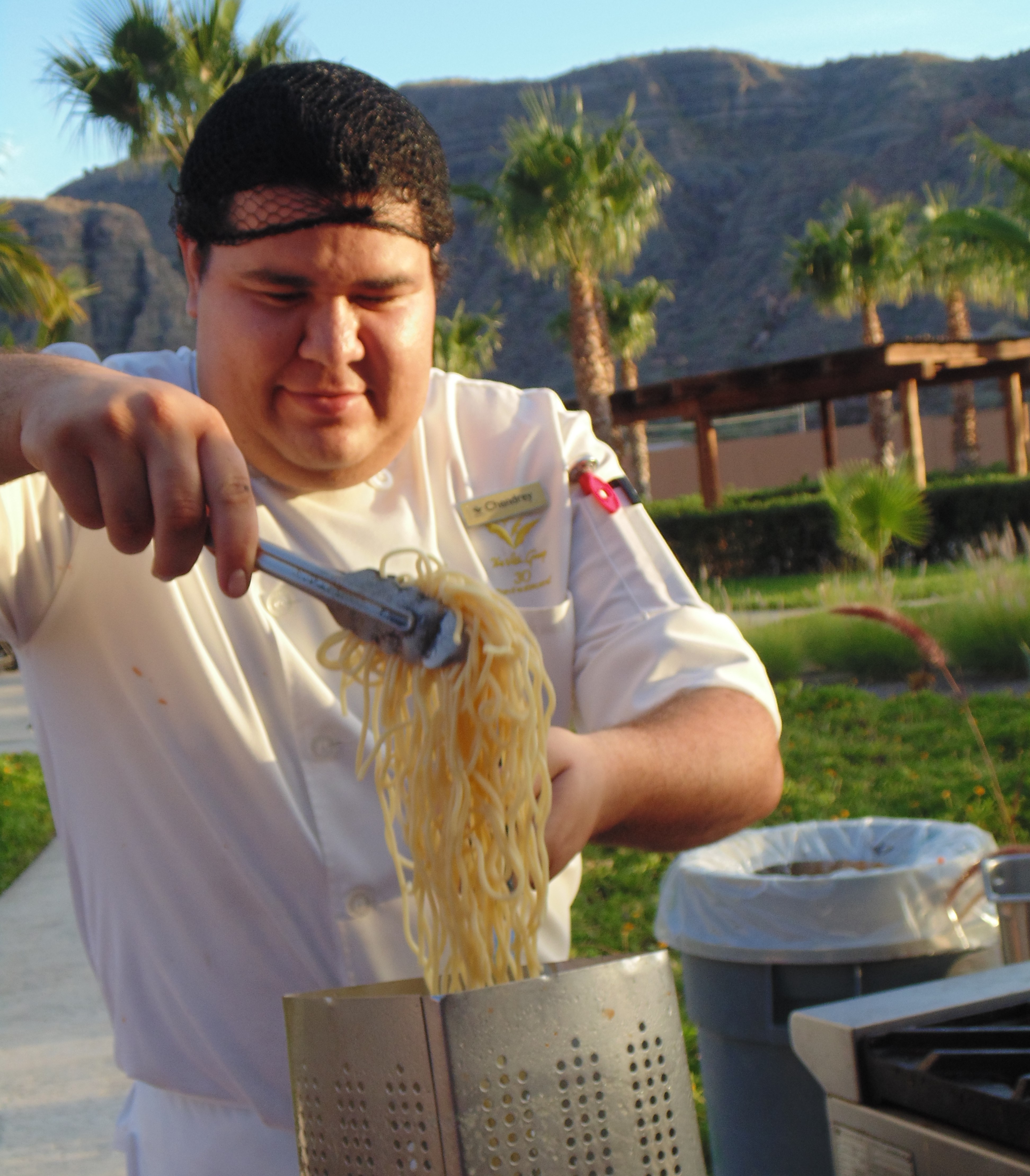 Casa Mia, an open style rotunda, serves casual foods and beverages, while Danzante is the formal outdoor-indoor restaurant where plates and beverages are more sophisticated and highlight Danzante signature items designed by Chef Peregrina, served in a romantic venue with a stunning sunset view. The Ceviche Trilogy appetizer was a favorite, along with unique fish and salad preparations. Sweet endings included a delicious stylized flan dessert. The Market Restaurant is a welcoming buffet style venue with an ocean view, where daily breakfast, lunch and dinner menus include a bevy of fresh fruits, vegetables, seafood, wonderful Mexican favorites and more. The breakfast made to order omelette at the Market proved to be a perfect way to start the day.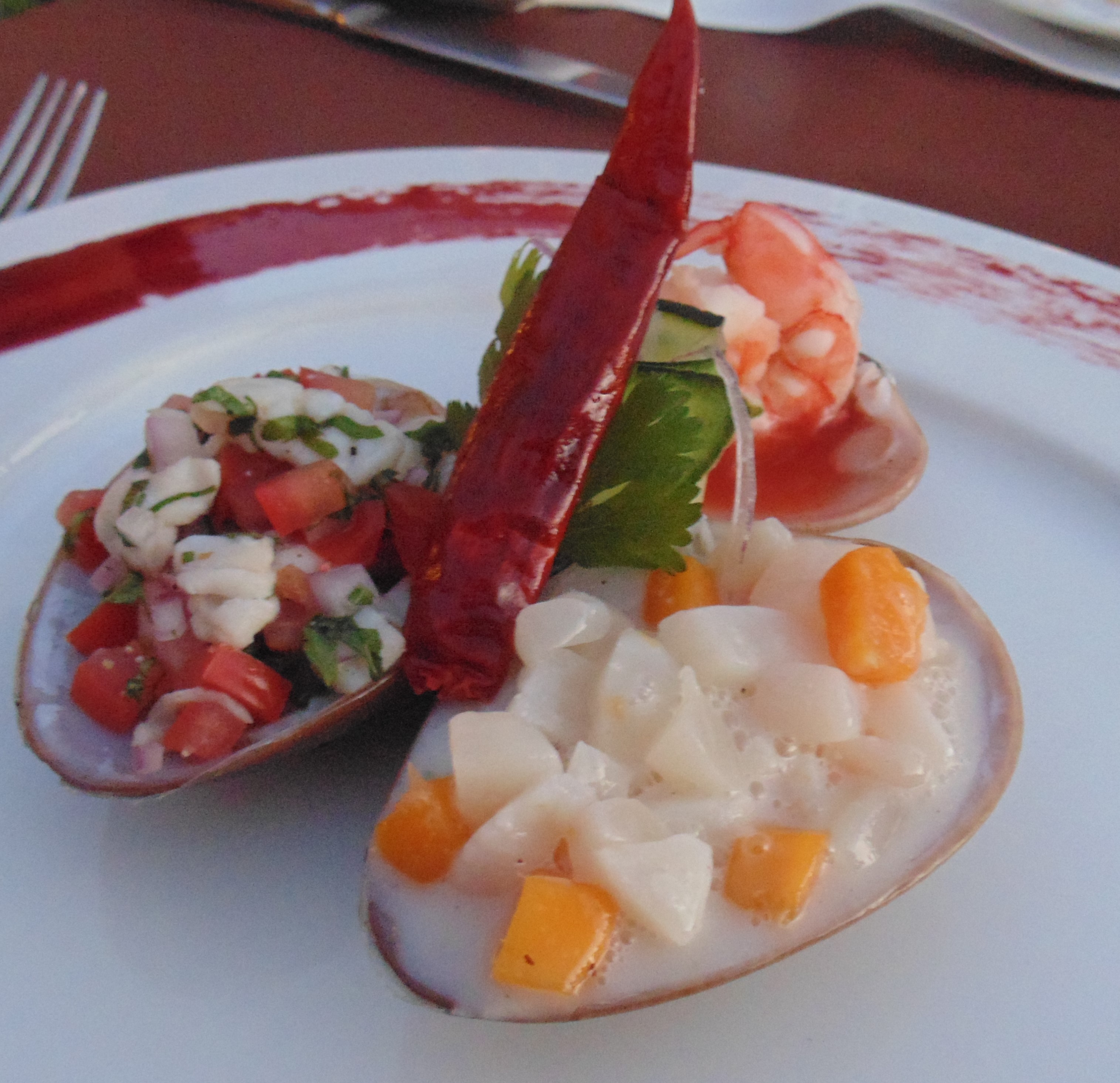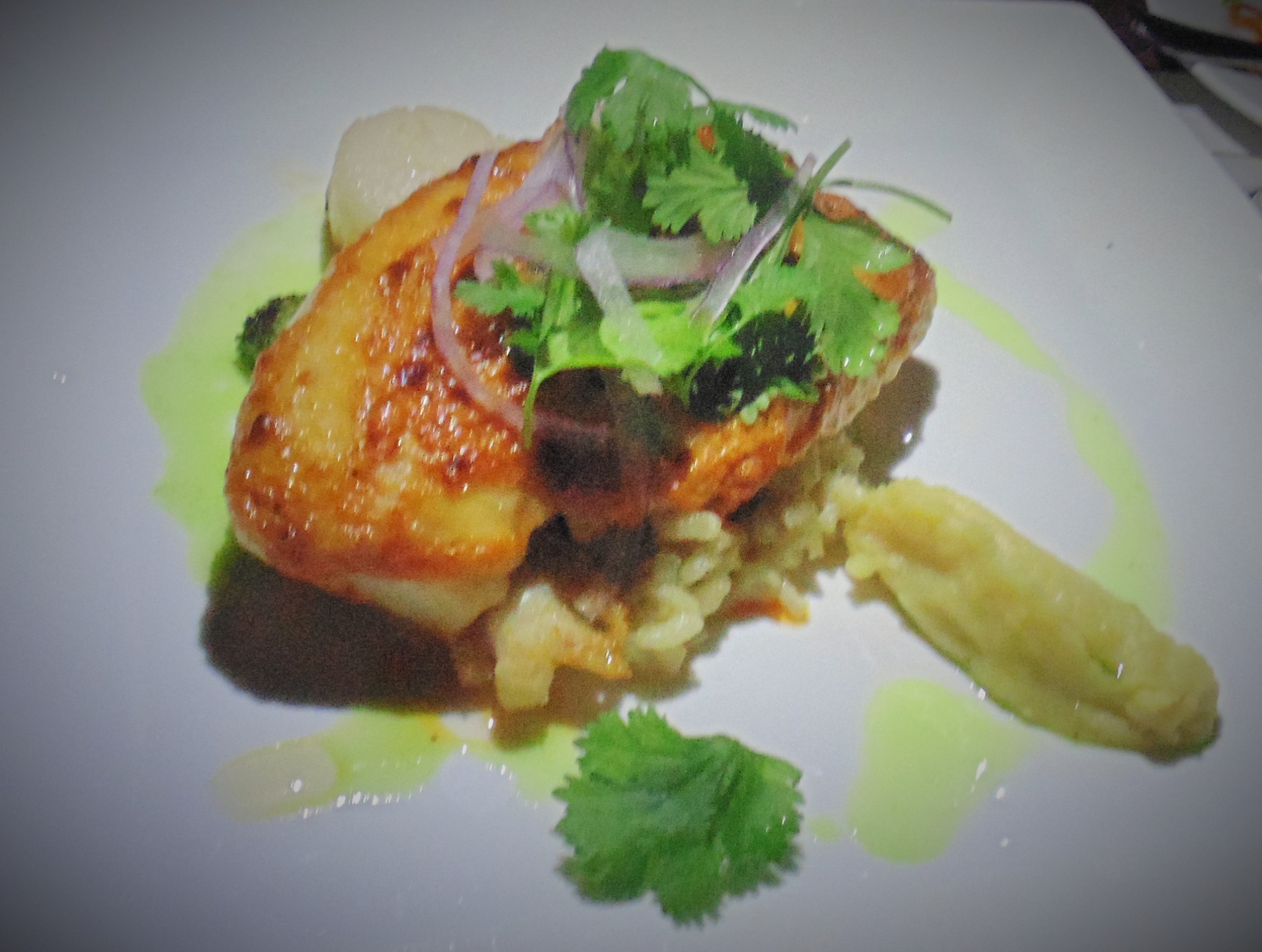 For the 'eat everything' crowd at the hotel the variety of delicious appetizers, fresh seafood, meat, pasta specialties, as well as an endless variety of fruits, vegetables and desserts are abundant. Breakfast buffet choices include everything kids or their parents could wish for, and lunch or dinner in any of the three resort restaurants are as satisfying. The pastry department offers divine desserts, breads, and fresh baked rolls daily to enjoy with meals.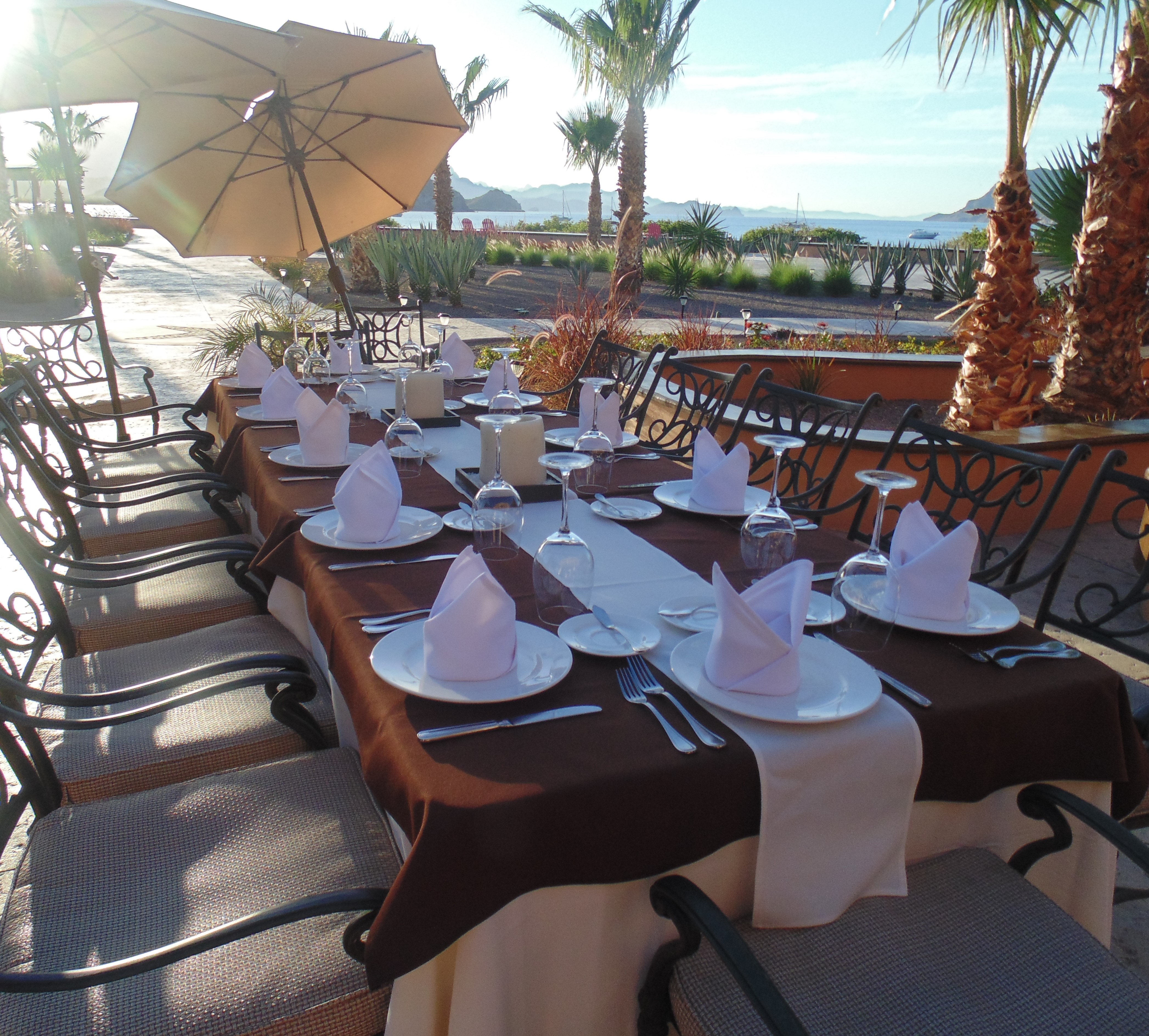 The hotel super market provides guests with a wonderful selection of quick foods to prepare in the fully equipped kitchens of their rooms or suites. "We want families to be able to enjoy meals and snacks in their suites if necessary, and the market helps facilitate this need," said Sixto Navarro hotel general manager. The market also carries needed items like laundry soap to use in the suite washer/dryers, as well as items guests may have forgotten like sun lotion, over the counter medicines, gift items, and quick fix fast food items. A kids game room next to the store also offers guest computer use with internet service.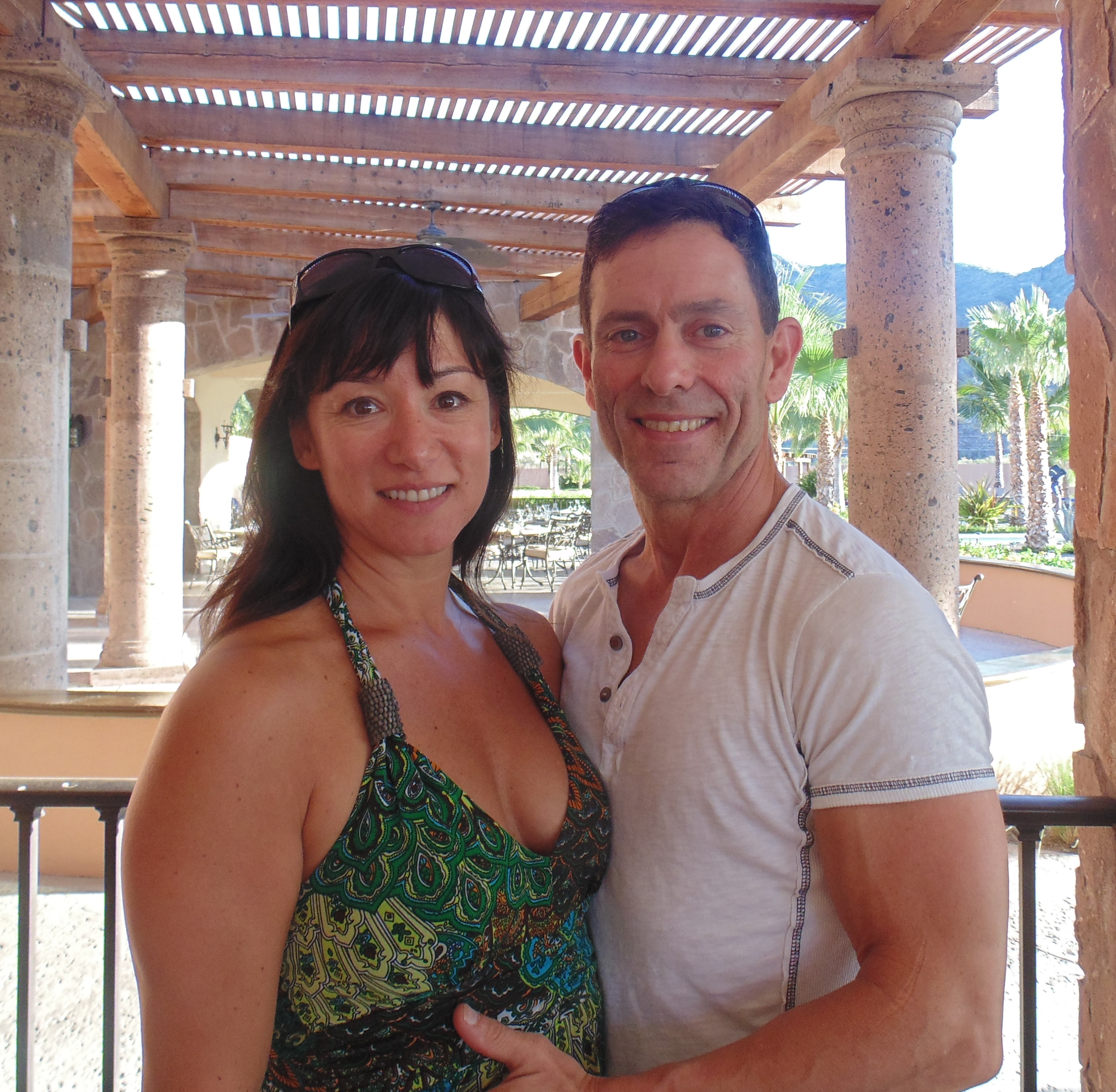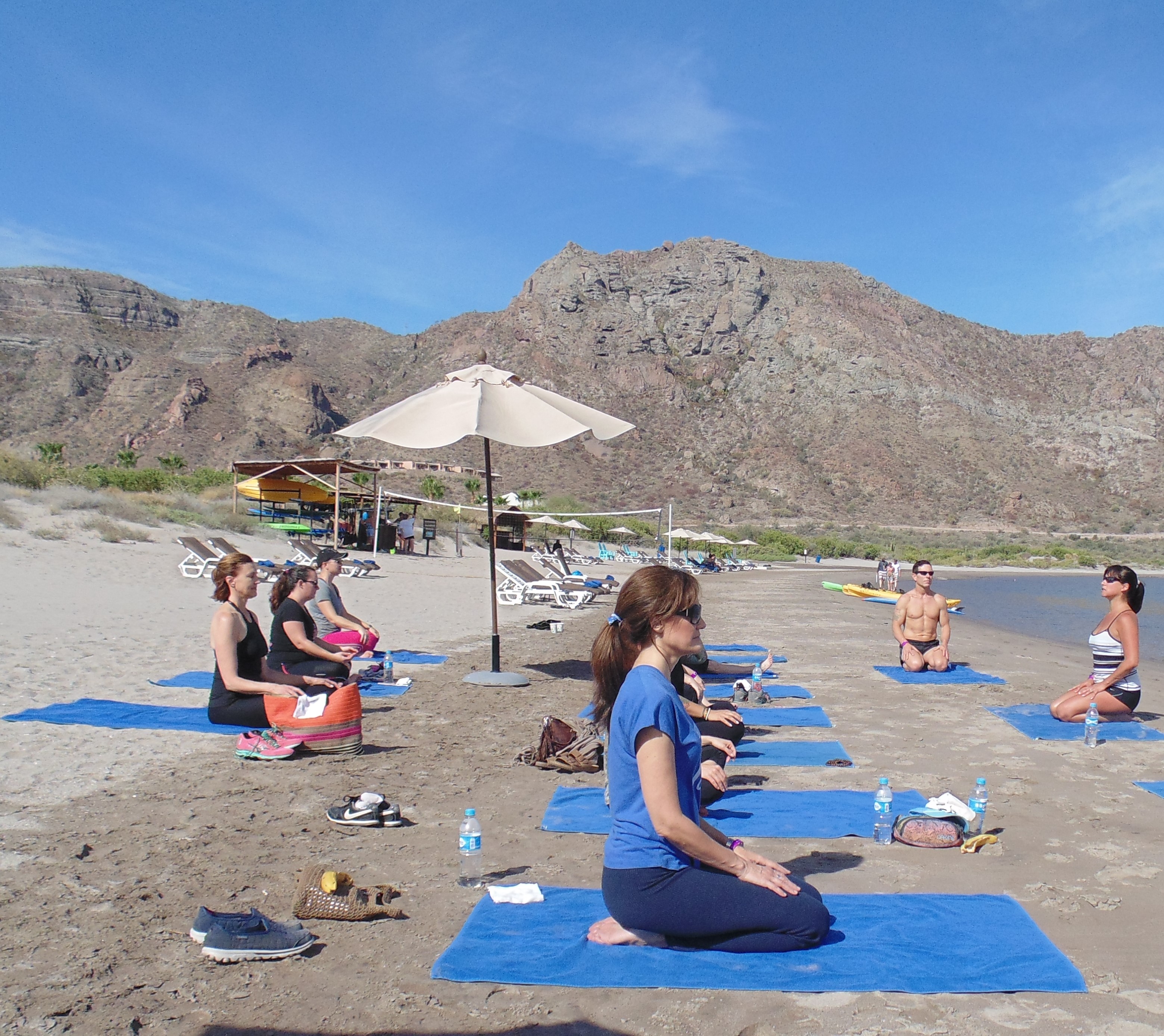 Yoga therapy and stress reduction classes for the Wellness Week Retreat are held on the beach to stimulate the mind, body spirit connection and are lead by expert Michelle Collins, a certified yoga instructor who specializes in pranayama breath work & meditation, is a Mayo Clinic Wellness Coach and USUI Reiki Master with extensive knowledge of Aryuveda. Michelle, assisted by her husbnd Glen took guests on a daily seaside journey of inner peace and relaxation before they indulged in pampering spa treatments or a bevy of water activities, which can include PADI-certified SCUBA diving lessons and snorkeling tours in the waters Jacques Cousteau called the "Aquarium of the World."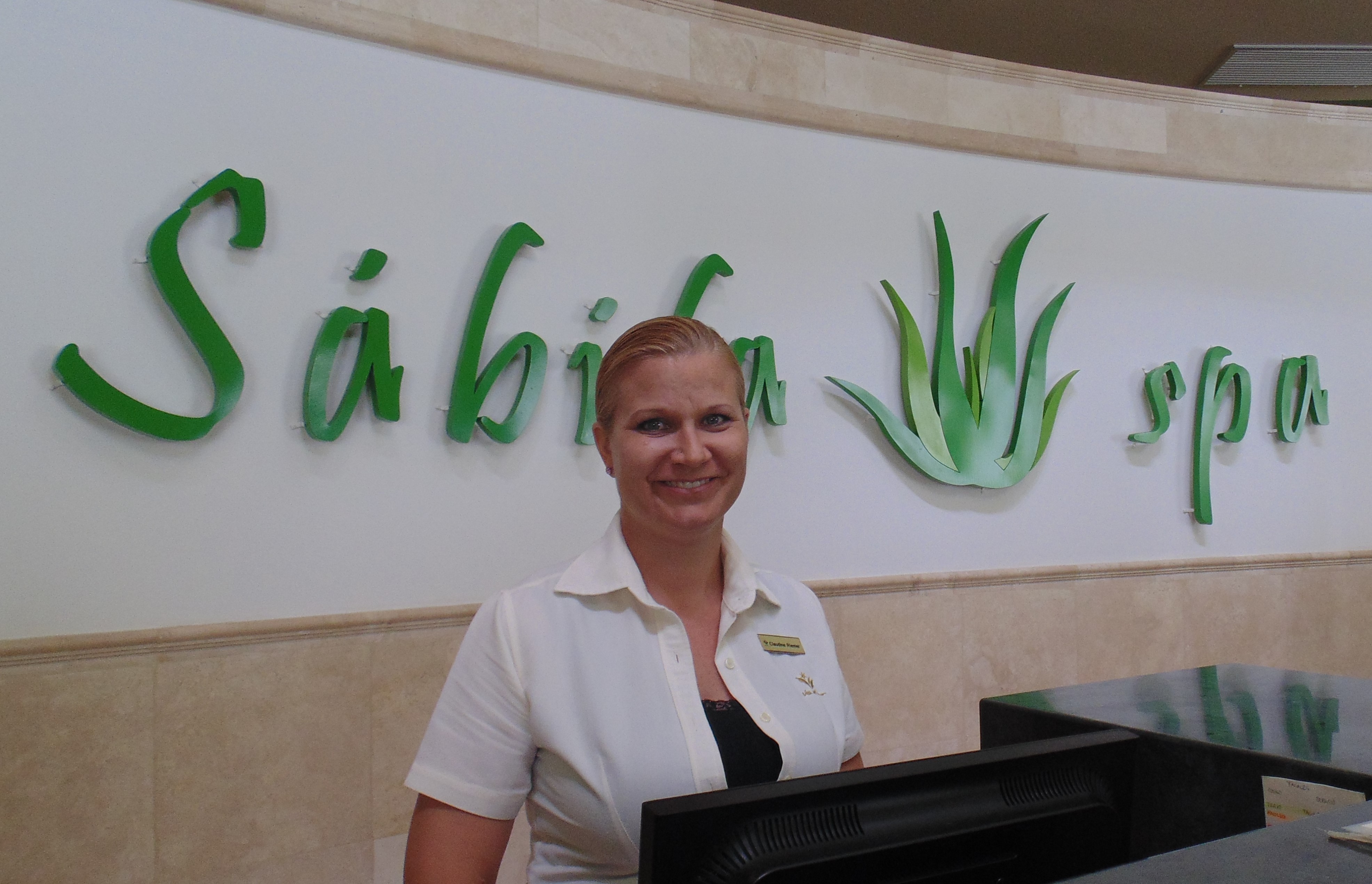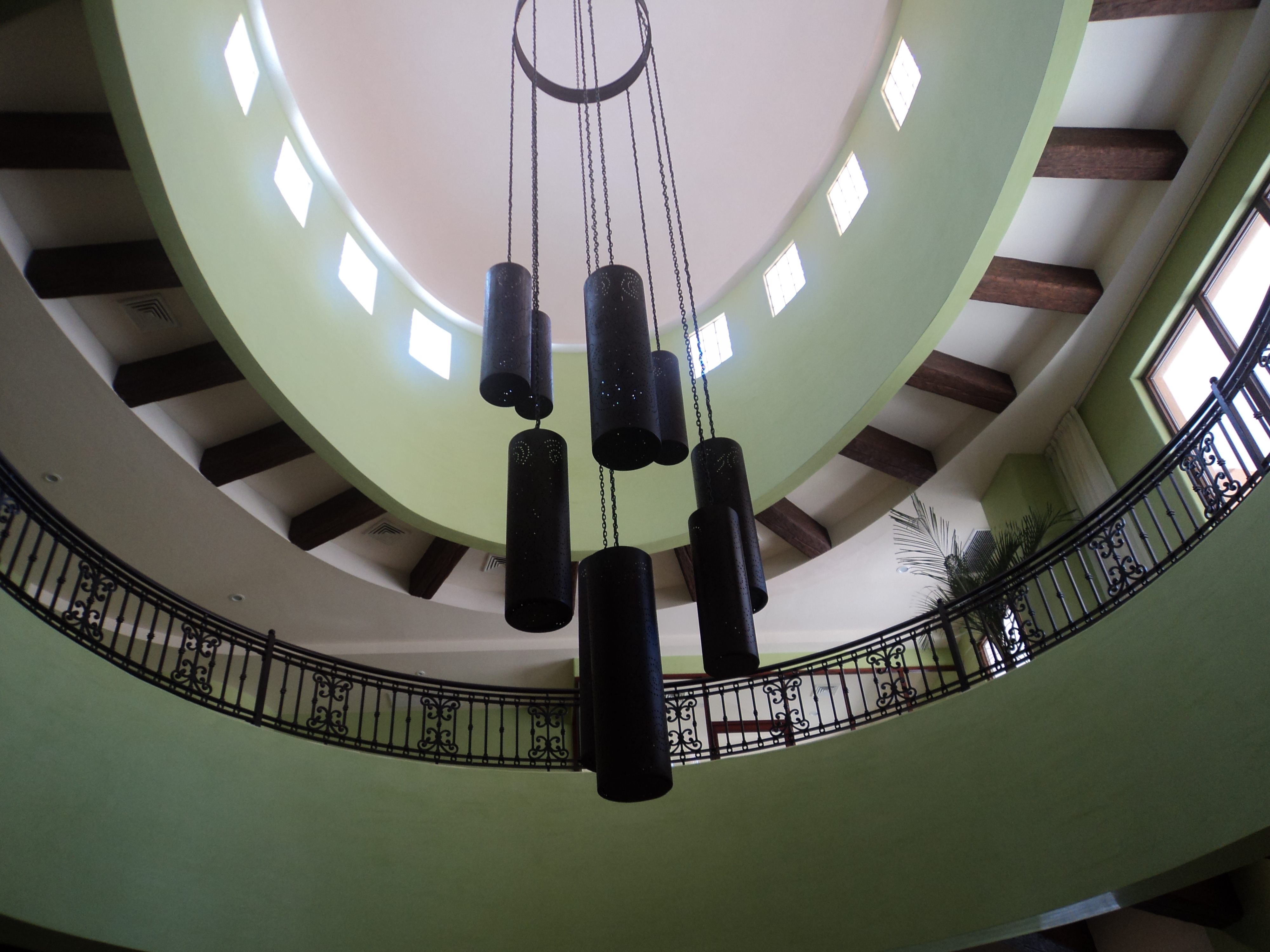 Sabila Spa and Wellness director Claudine Riemer proudly announced that this beautiful property is currently listed as number eleven on the Trip Advisor 'Best Spa in Mexico' list, however, I personally predict it will be #1 before the end of the year.
According to Riemer "the Wellness Week Retreat at Villa del Palmar at the Islands of Loreto embodies an organic healing process for the mind, body and soul." The therapists at Sibila are experts who focus on individual body issues, using fine Pevonia products and the latest new treatment aids. Claudine Riemer and her staff are happy to assist guests with an individual workout and diet regimen to implement during their stay at the resort.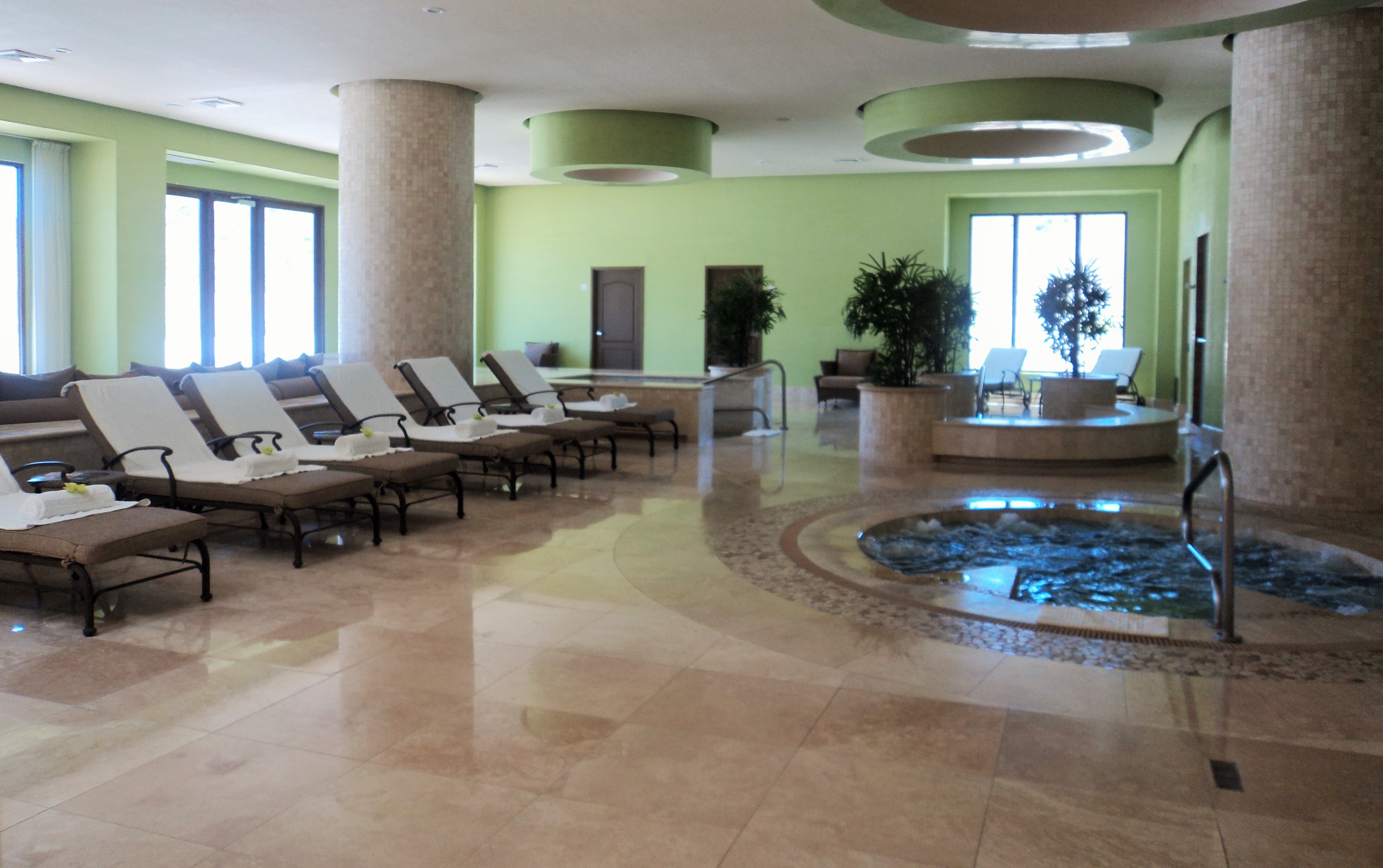 The elegant green and white Sabila Spa is an impressive temple of health, crowned with an elegant atrium chandelier as you enter, and offers panoramic views of the exquisite hotel property from the expansive state-of-the-art exercise area. Lush jacuzzi pools include cold, warm & hot, as well as inviting eucalyptus and lavender baths, plunge showers, saunas, chic steam rooms, and spacious massage and treatment rooms. The comfortable juice lounge offers refreshing beverages including the oh-so-delicious 'green drink' of parsley, spinach, celery, orange and pineapple juice that becomes a daily ritual for hotel guests. An adjacent beauty salon within the spa offers all the latest products and services to keep you looking sensational during your stay.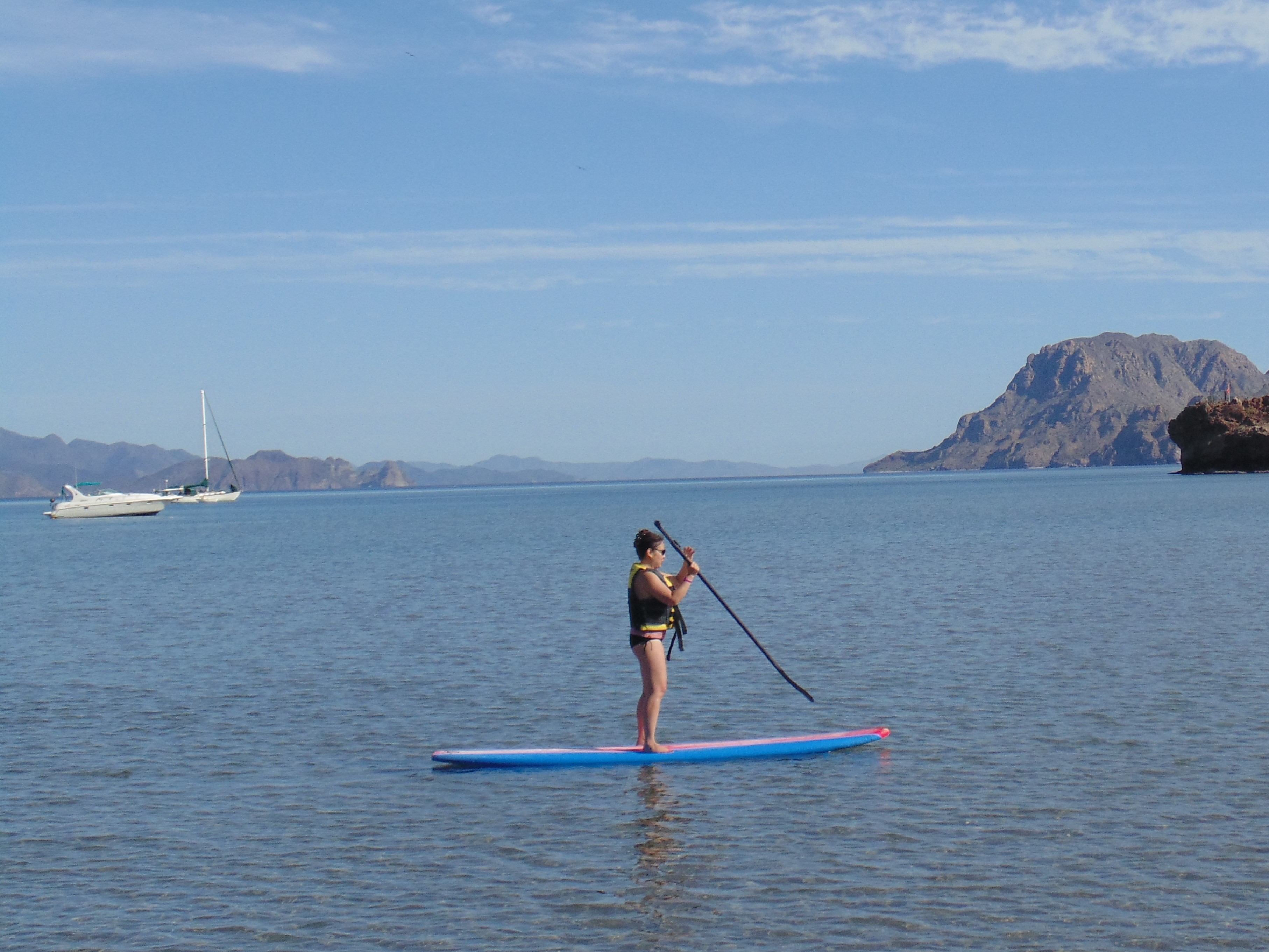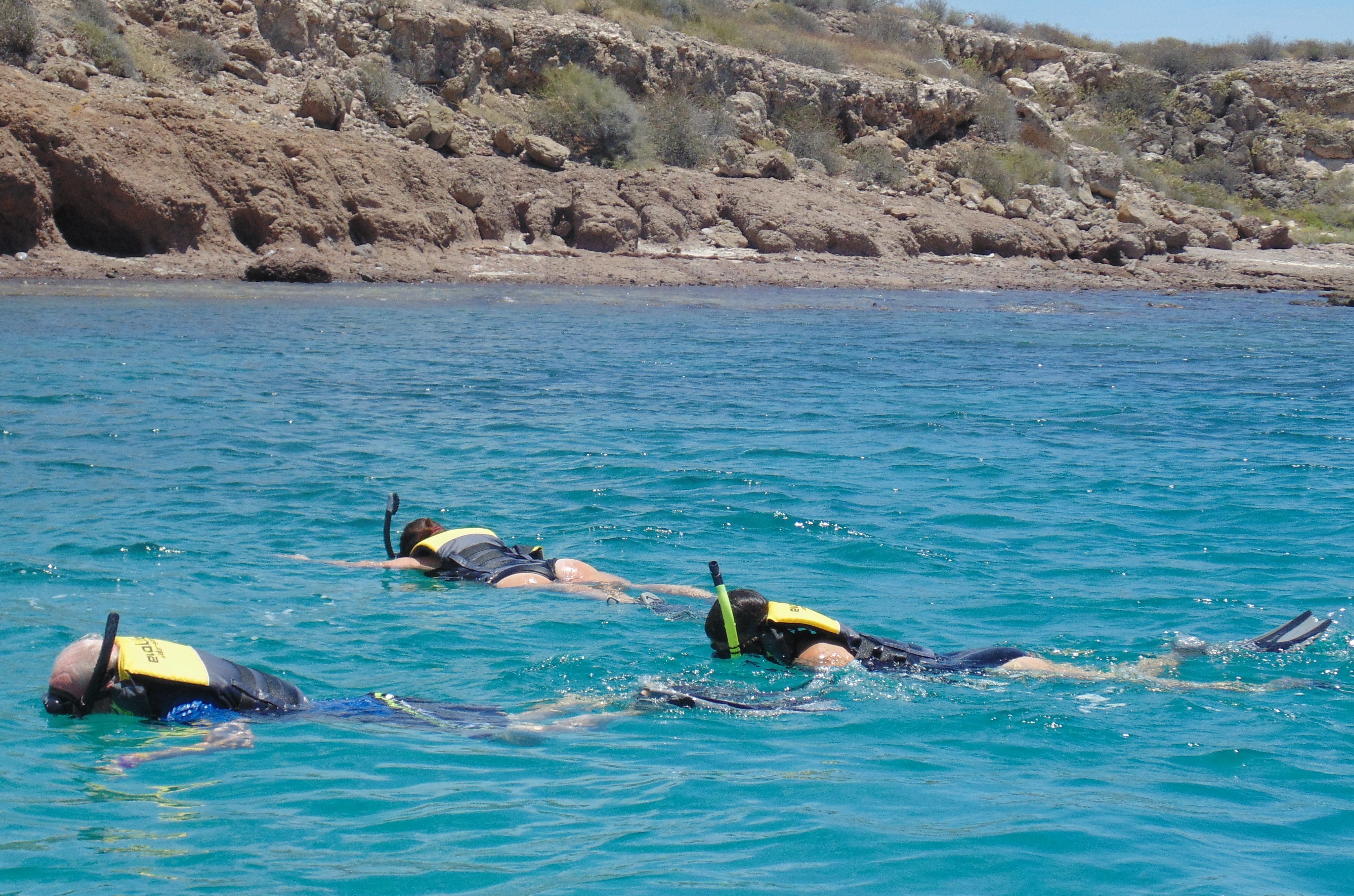 The picture perfect pool is in the shape of a turtle, the turtle body being a large main pool, and the feet and head serving as a salt water pool, private guest pool, jacuzzi and a colorful pool for children. The ambiance of the pool is blissful, only interrupted daily by a very entertaining water aerobics instructor. The pristine beach offers swimming, kayaking, paddle boarding, yoga classes or just relaxing by the sea, where a bar staff provide cooling refreshments. It is from the beach that snorkelers, scuba divers, and fishermen depart to enjoy the pleasures of the islands in the indigo waters of the Sea of Cortez.
For Tequila lovers or guests wishing to learn more about the favorite drink of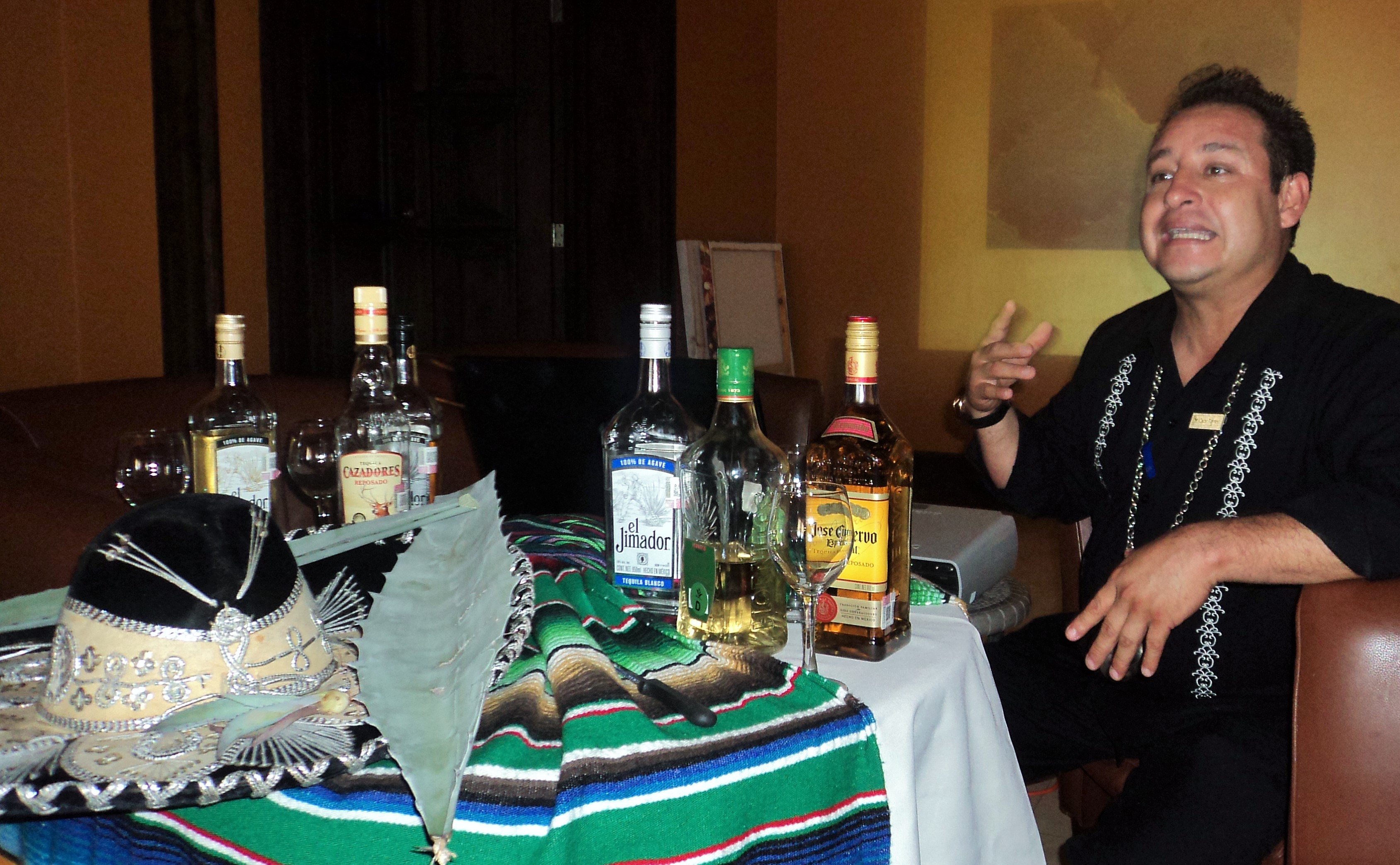 Mexico a "Tequila Tasting Course" is presented by Tequila Master Oscar Torres. The hour long course was designed by Torres to provide a complete understanding of the various tequila flavors and their uses in today's dining and entertainment scenes. Torres was born into a Tequila making family and has a vast knowledge to share with anyone interested in a 'hands-on' experience of how to savor fine Tequila.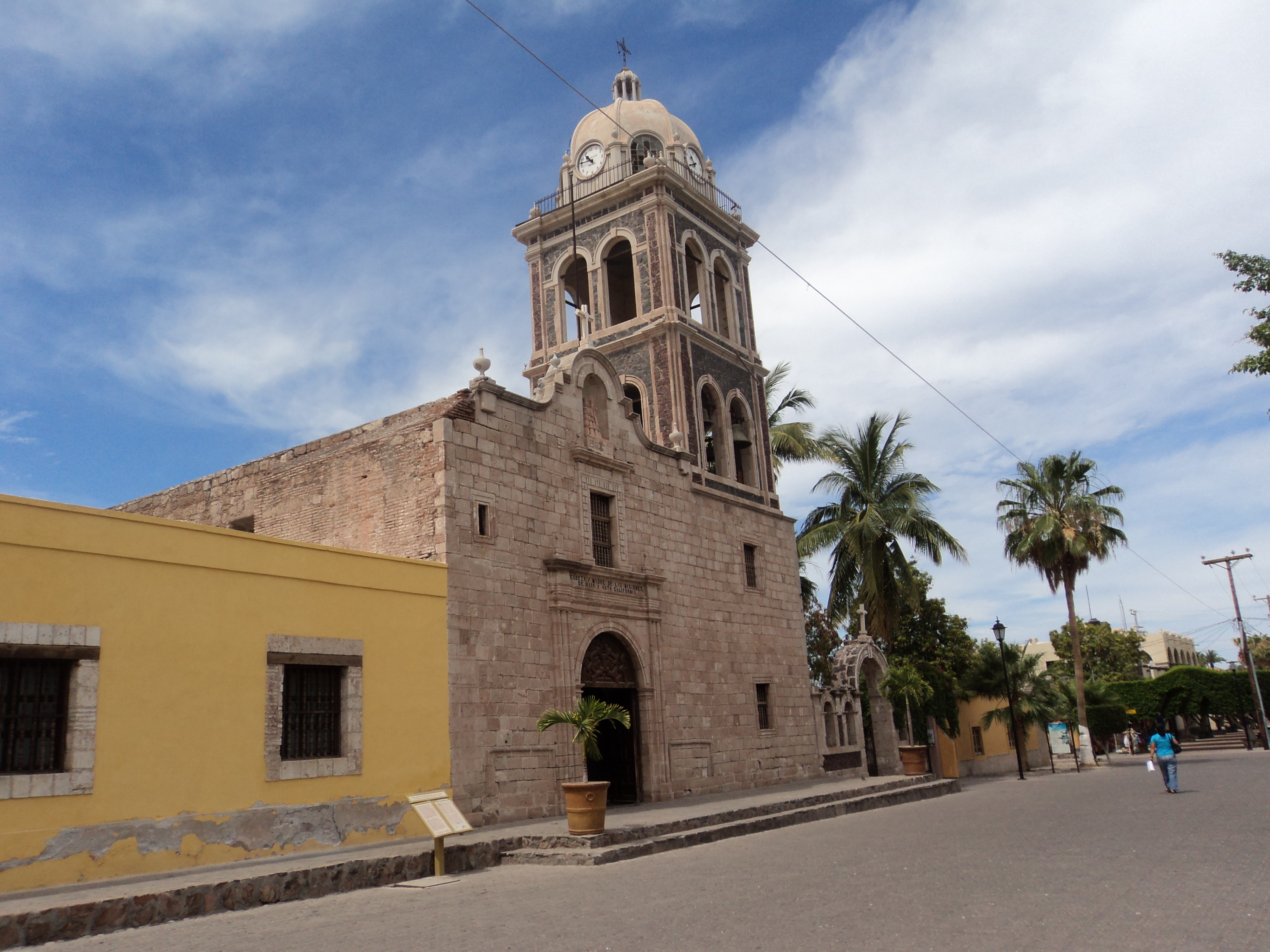 A shuttle transports guests to Loreto daily to visit the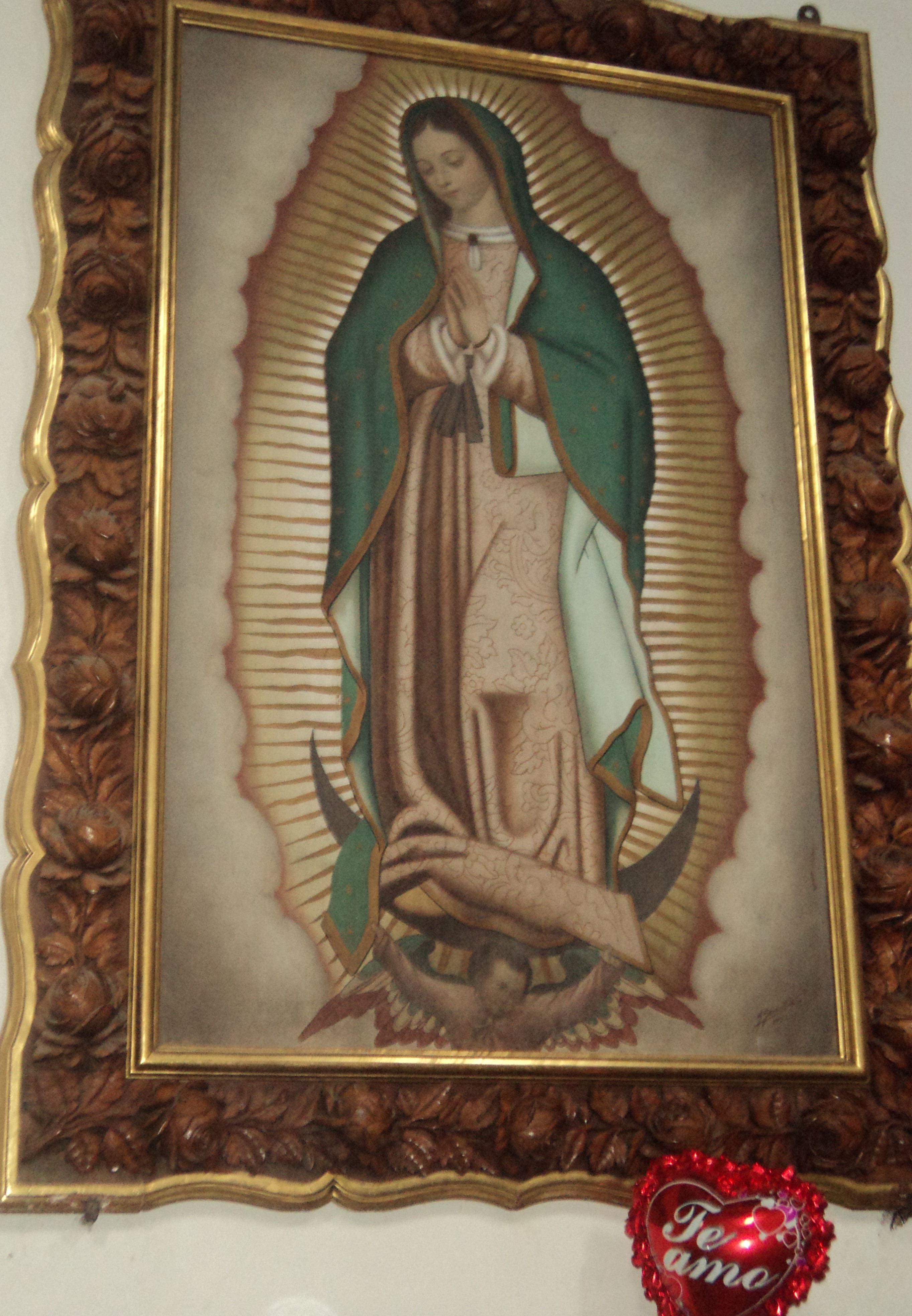 collection of little shops, restaurants, and the historic Loreto Mission, founded in 1697 by the Jesuit Fathers, which features a magnificent painting of Our Lady of Loreto. The Mission is connected to an historic museum containing maps and the details of the founding of Baja. Historic buildings and a tree covered lane leading to the center of town create a memorable vision of this historic destination. The Villa Del Palmar also has a small boutique property Hotel Sante Fe at the Islands of Loreto located in the town of Loreto.
Time shares have been available since the resort opened, and soon there will be new homes built for sale surrounding the Rees Jones designed Danzante Bay Golf Course scheduled to open its first nine holes in October or November 2015. For glam-campers there is a private and luxurious camp tent villa with it's own deck, jacuzzi and outdoor grill by the beach for couples wishing to experience private outdoor elegance on the hotel property. "We are working to create a resort where the whole family can enjoy a special vacation to truly experience the beautiful islands of Loreto. We are constantly working to improve our services and provide new offerings for guest enjoyment," said General Manager Sixto Navarro.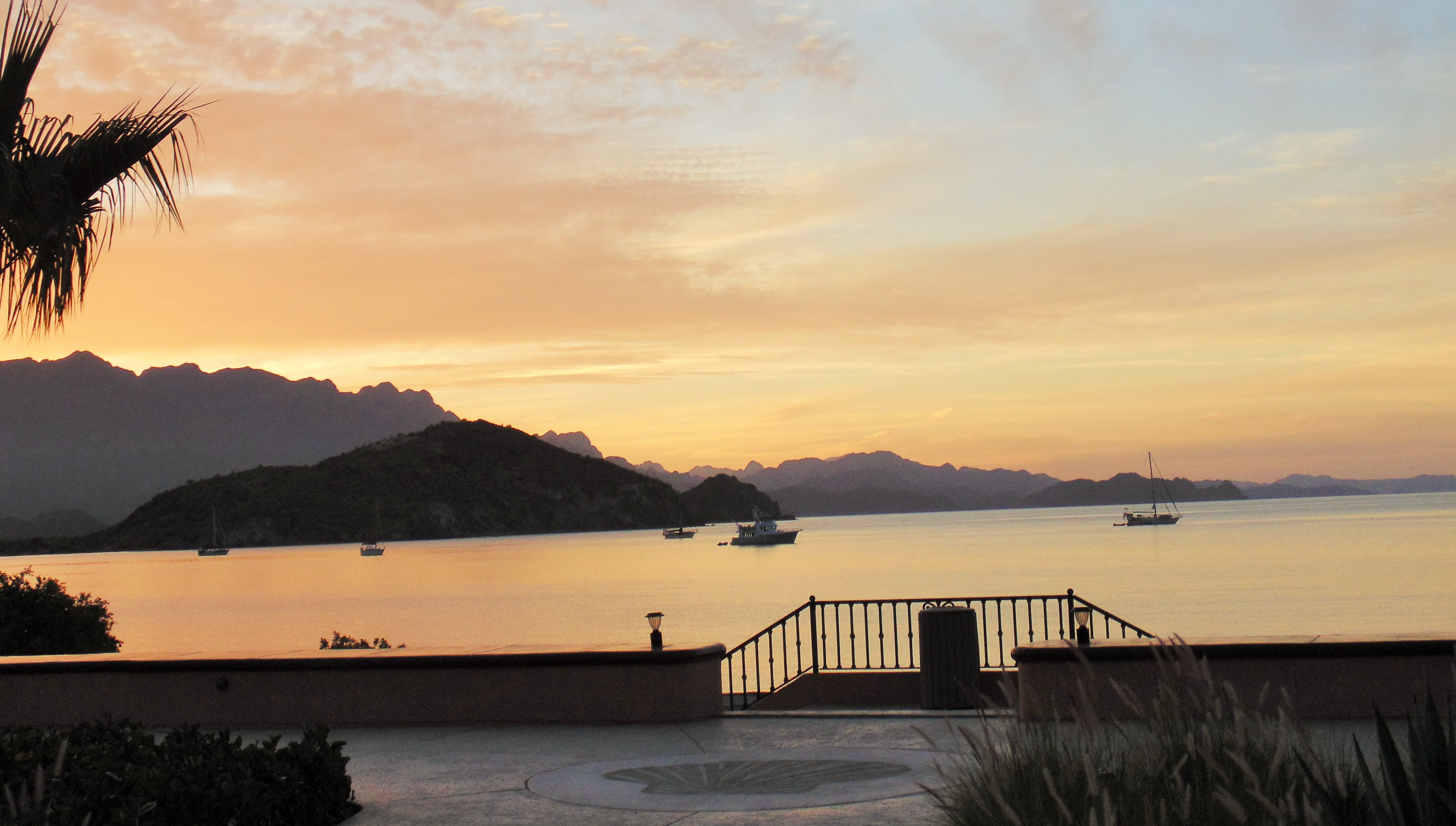 It is really impossible to communicate adequately the exquisite beauty of this property and the surrounding area. The color of the Sea of Cortez is extraordinary as it changes from indigo blue to emerald green, and the sunsets will remain a vision in my mind always. Visiting Villa Del Palmar is a gift to yourself, and a respite to restore your own good health. For retreat or reservation information visit their website.
Villa Del Palmar at the Islands of Loreto
www.villadelpalmarloreto.com
Casa Mia Serrano Martini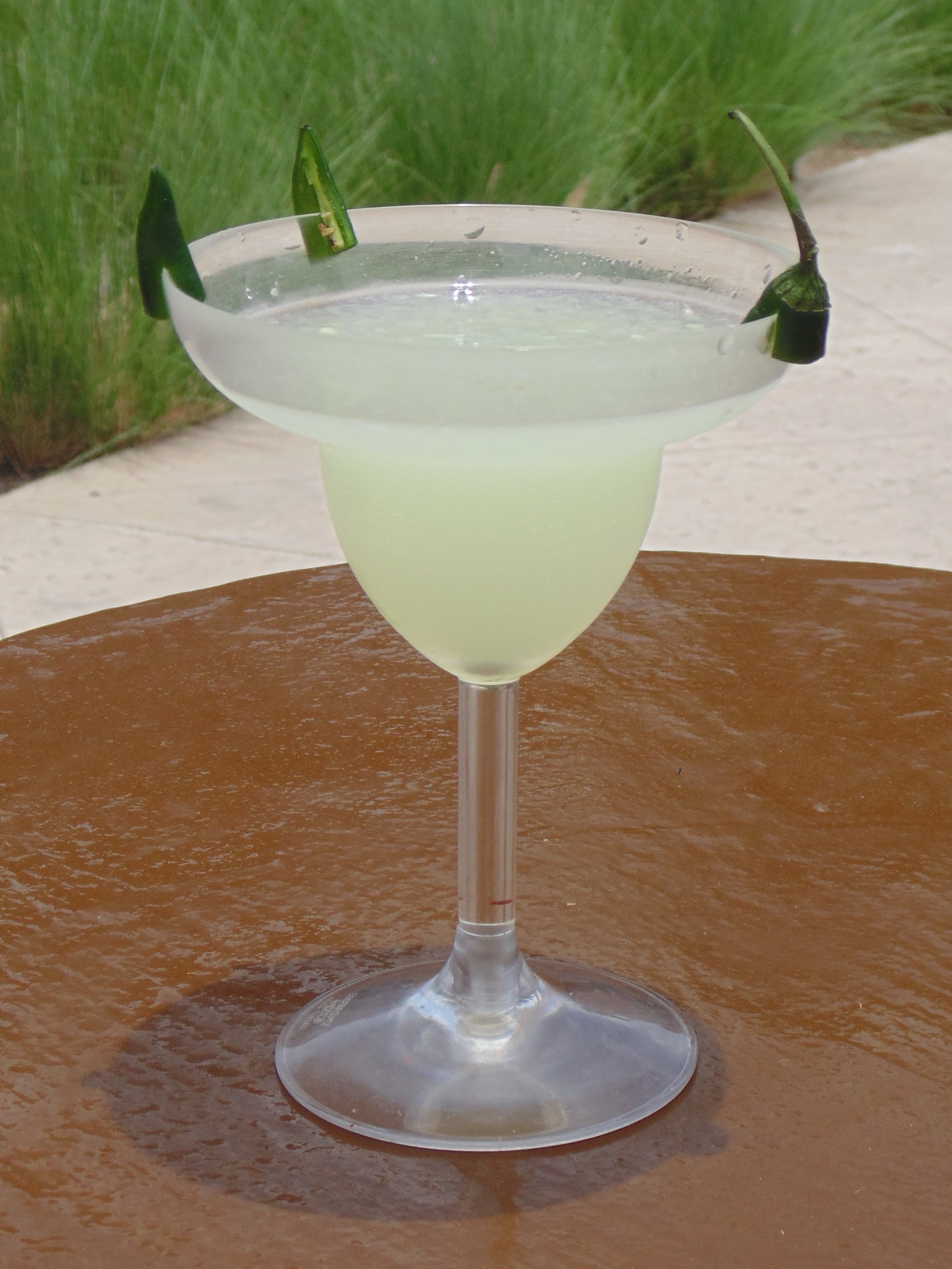 Place small chunks cucumber in Martini Shaker add 1/2 Seranno Chili (seeds removed). Mulch ingredients in shaker with ice. Add 1 oz quantro, 1oz triple sec, 1/4 spoon liquid sugar, 1oz vodka or tequila optional, 1/2 oz. lime juice. Strain into glass and garnish with peppers.
---