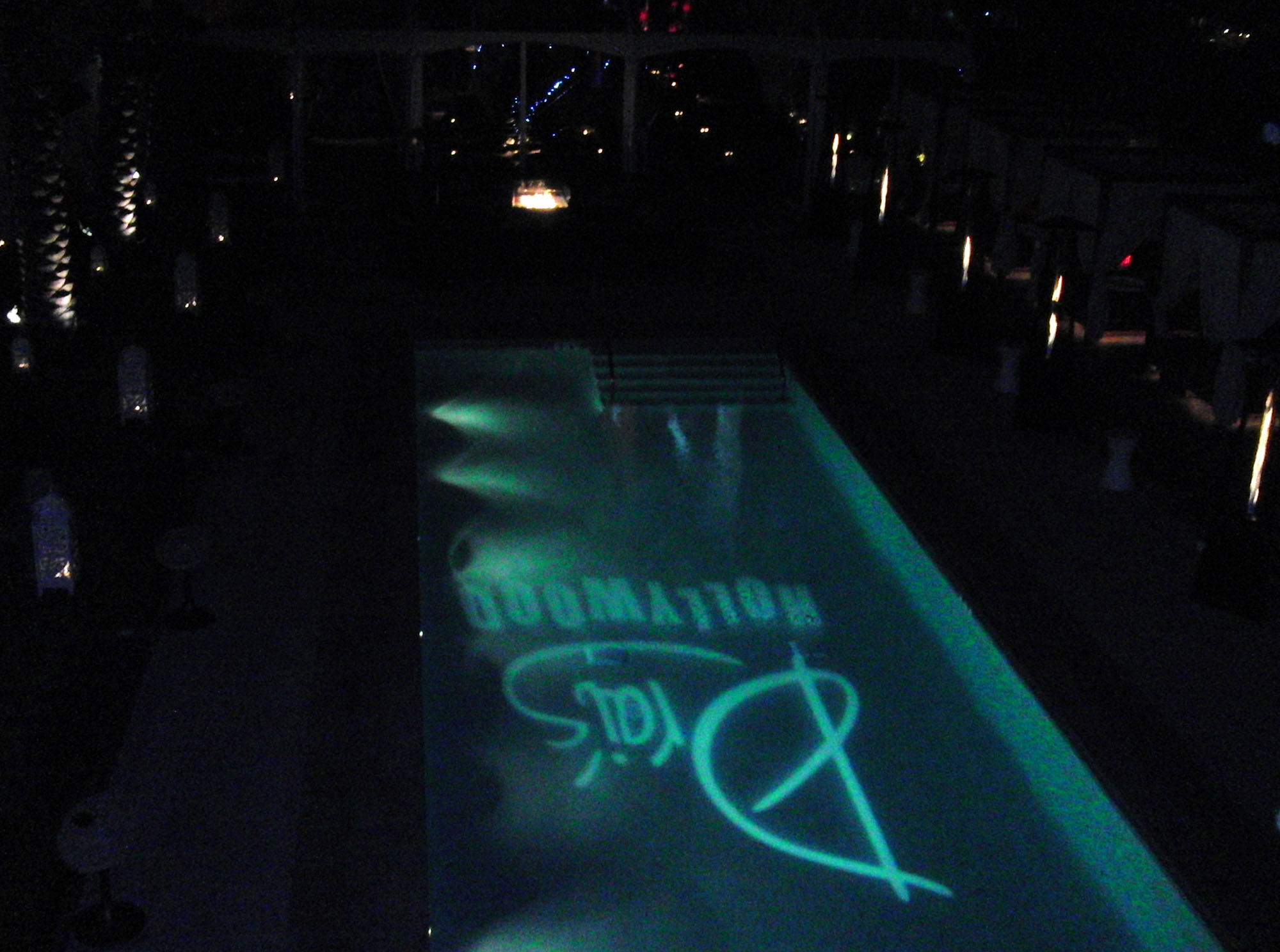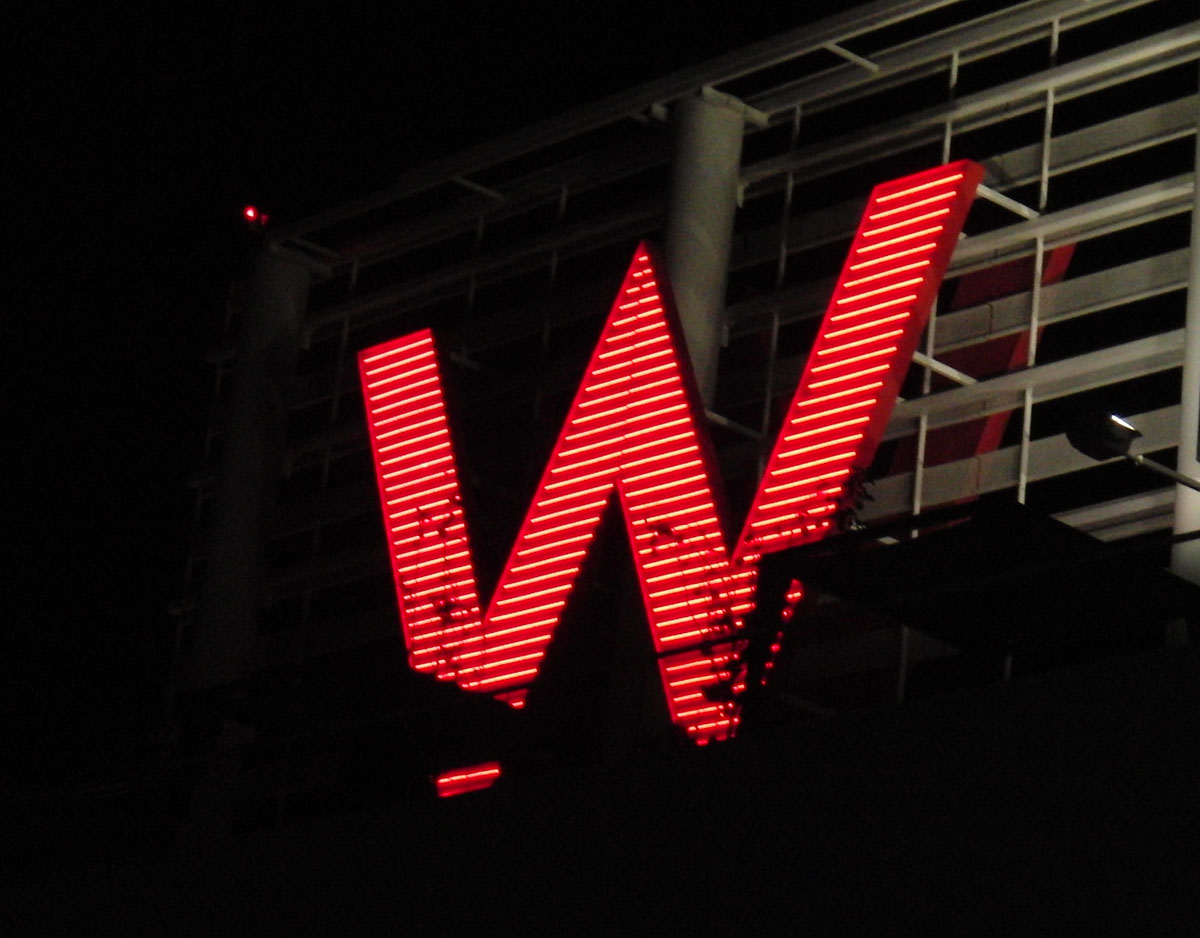 DRAI'S HOLLYWOOD
A Moroccan Dream Destination Atop the W Hotel
Story and Photos by Bonnie Carroll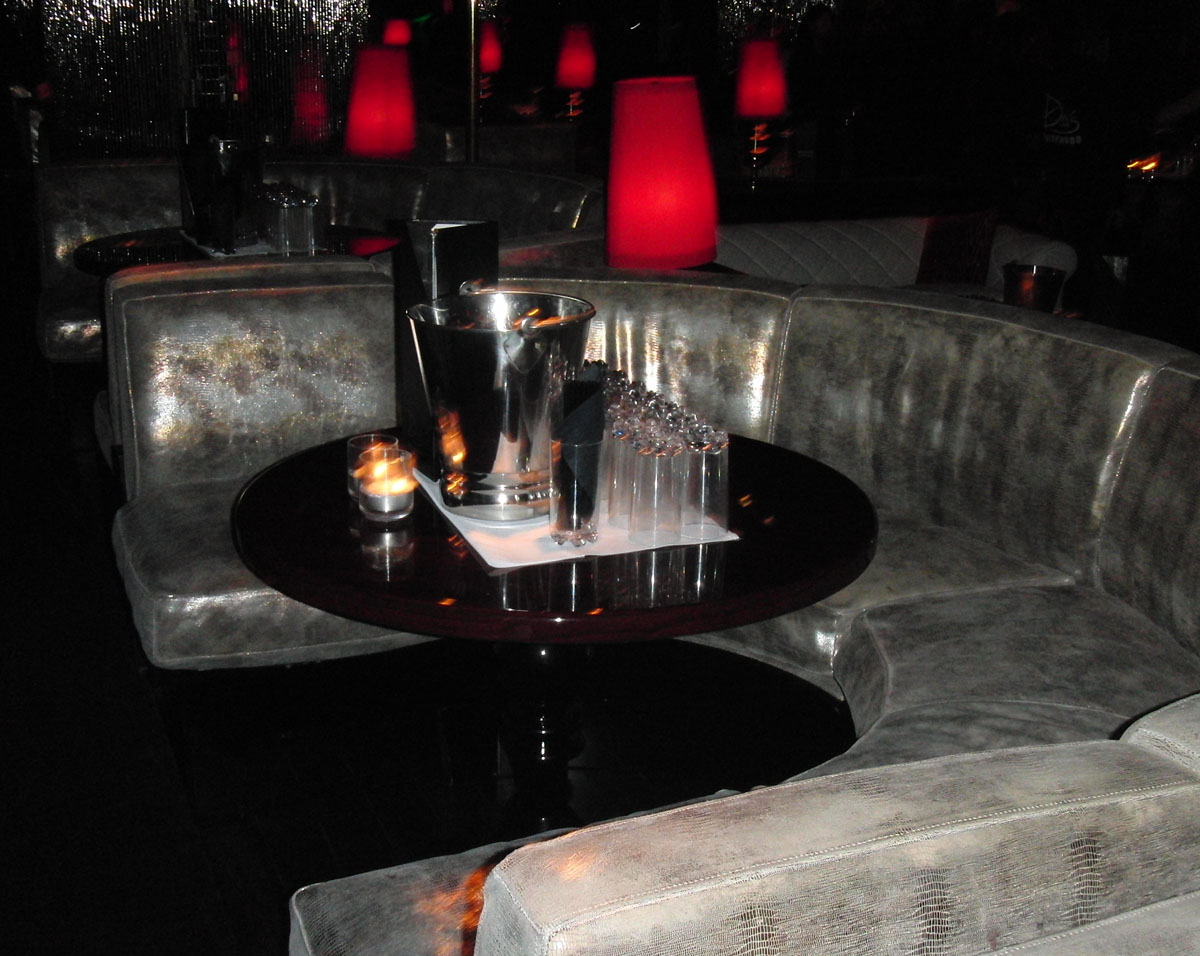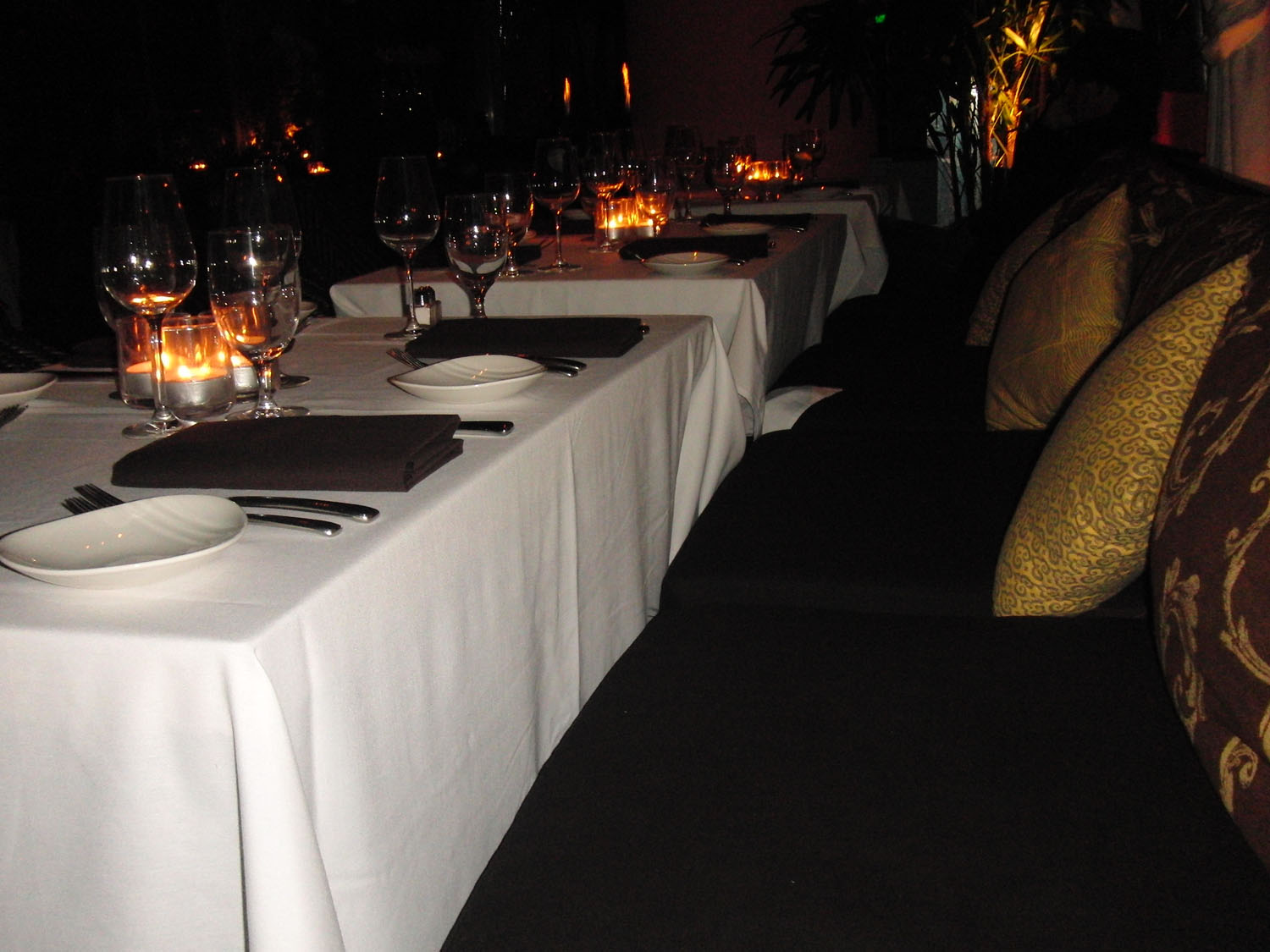 It's a spectacular nightclub, it's a modern day 'Gatsby' pool, it's a divine dining experience to enjoy in the ambiance of a Hollywood dream sequence, and it is perched gracefully atop the chic new W Hotel, located directly across the street from the historic Pantages Theatre.
The interiors of Drai's is a combination of hot-hot chic and the Arabian nights, featuring flowing shear curtains, ultra rich and sensual color schemes in lushly comfortable seating arrangements. A most inviting area is the open air restaurant overlooking the city. The club vibrates nitely to the beat of music directed by a fun loving D.J.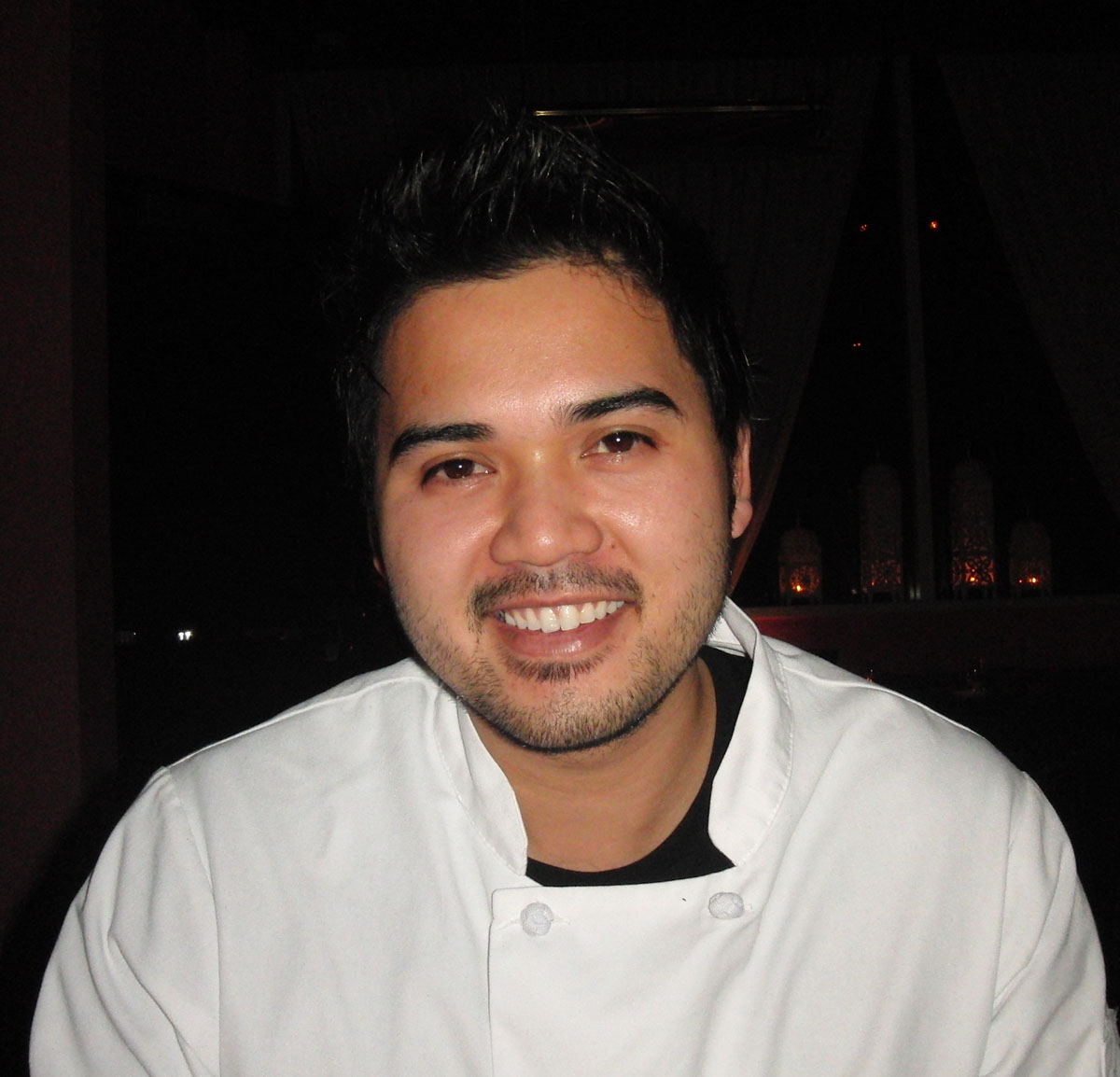 The Executive Chef Patrick Florendo attended the Culinary Institute of America in New York and worked for Chef Jean-George Vongerichter at Spice Island Restaurant before going to Vegas to work for Victor's Las Vegas property, and now he says he is enthusiastic to be at Drai's Hollywood. The restaurant menu is varied and offers seafood, grilled meats and amazing Drai's specialty dishes, including a 10 oz filet mignon pepper steak, Osso Buco, roasted "free range" chicken and more.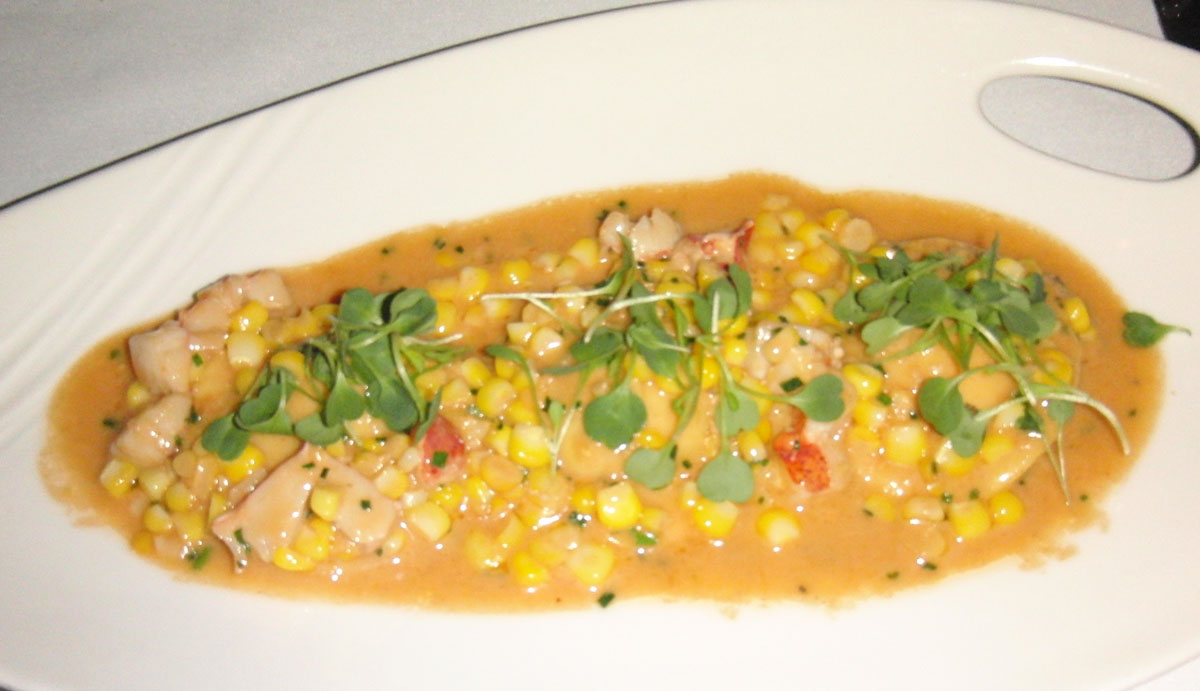 A perfect starter may include the outstanding Maine lobster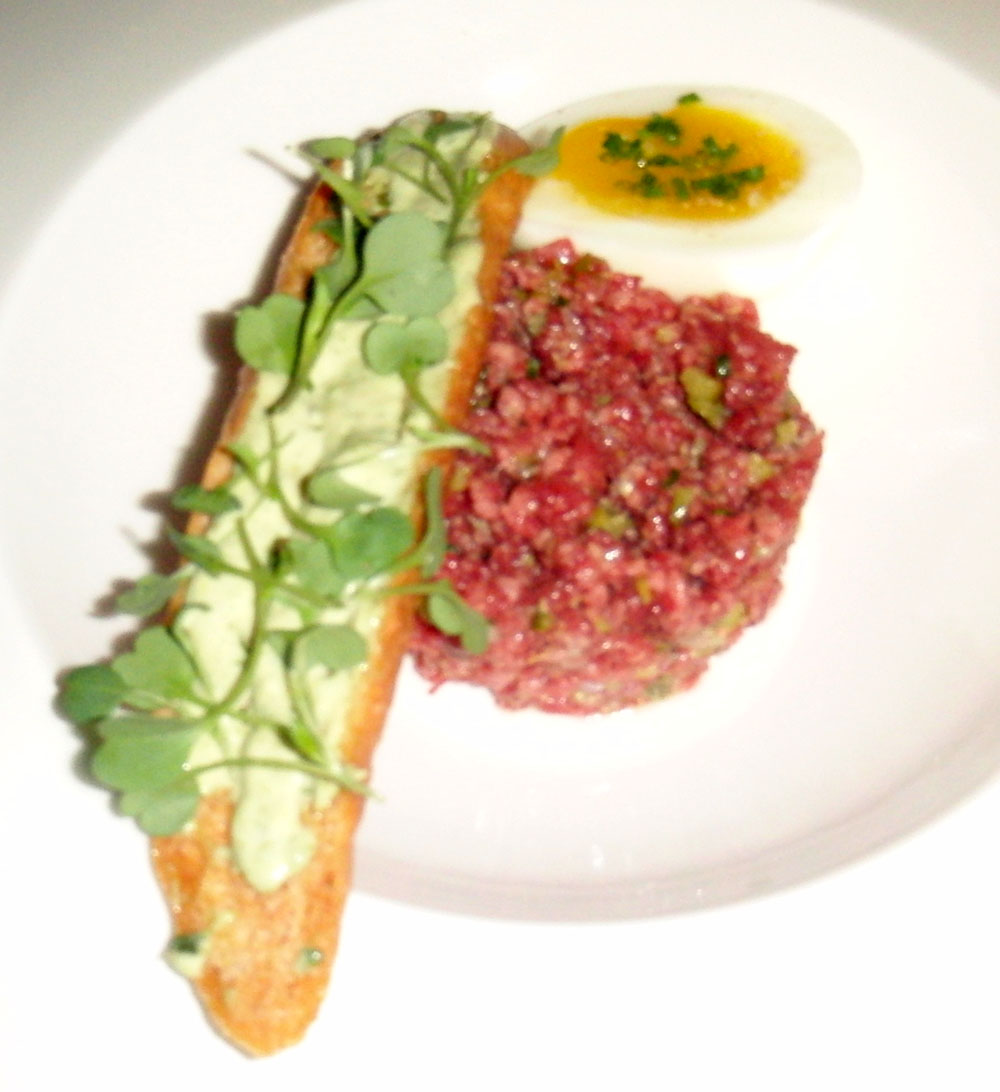 ravioli with sweet corn, and lobster emulsion or you might enjoy the shaved Ahi tuna ribbons or Kobe steak tartare with crispy baguette, tarragon and a "6 minute egg … simply delicious! The ideal appetizer compliment is a

delightful Drai's Nectar made of champagne, 1 oz of peach schnapps and fresh peach puree. This is a pink looking drink that would be perfect for a Valentine's toast, and I highly recommend this romantic venue for your sweetheart dinner on February 12-13 weekend at Drai's.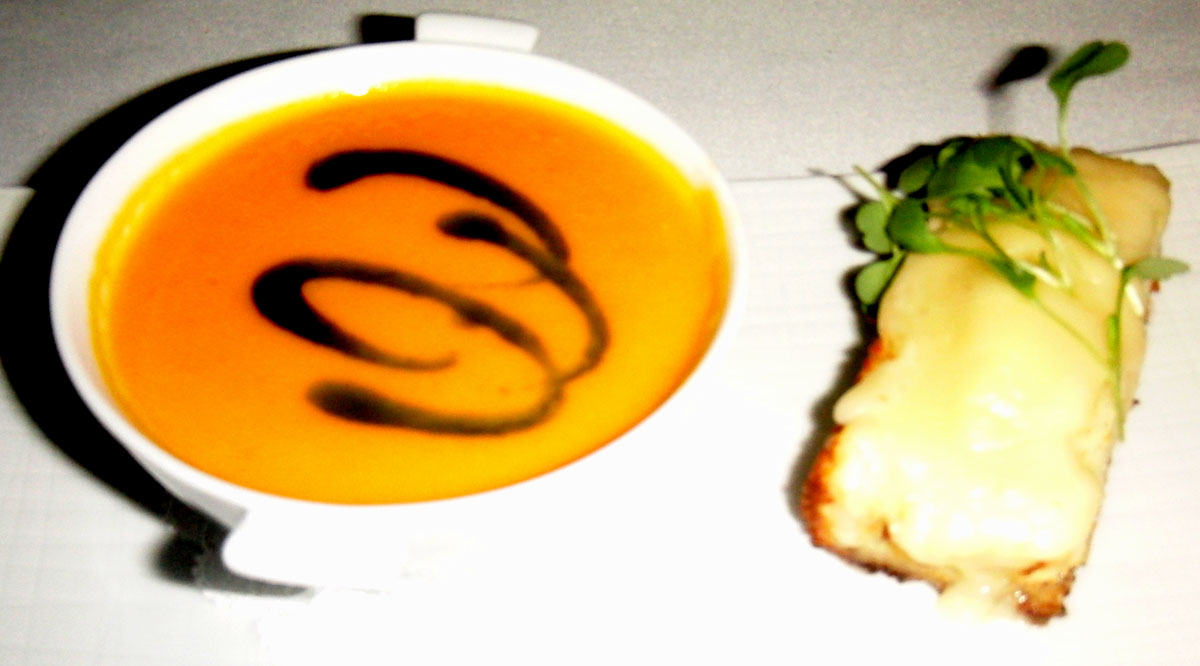 The yellow tomato soup is a must have before dinner. This is such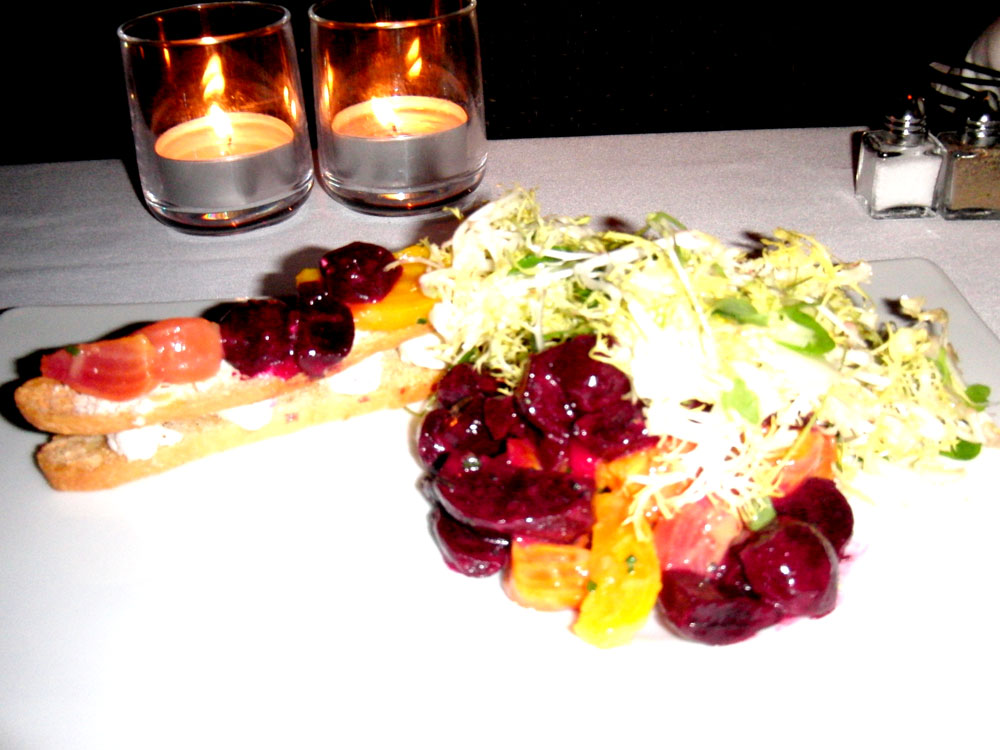 a flavorful and unusual soup served with brie grilled cheese, and basil. I fell in love with the rich full taste and beautiful presentation. The baby beet salad with goat cheese, thyme and balsamic is a traditional dish, however, the beets were absolutely outstanding in texture and flavor.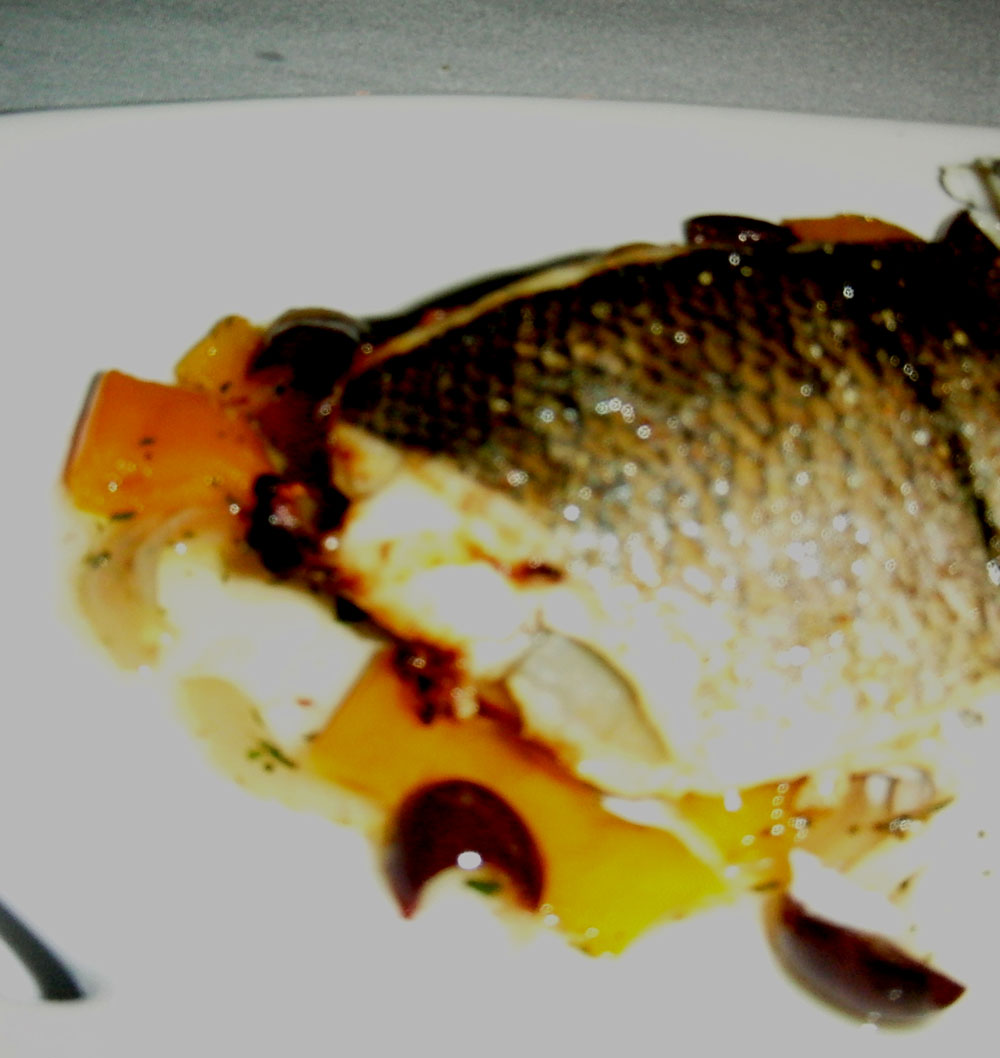 Side dishes are many and not the usual. The creamed corn is rich and so delicious and I'd love the recipe. The broccolini is perfect with the Kobe wagyu hanger steak, and their unique caramelized brussel sprout dish with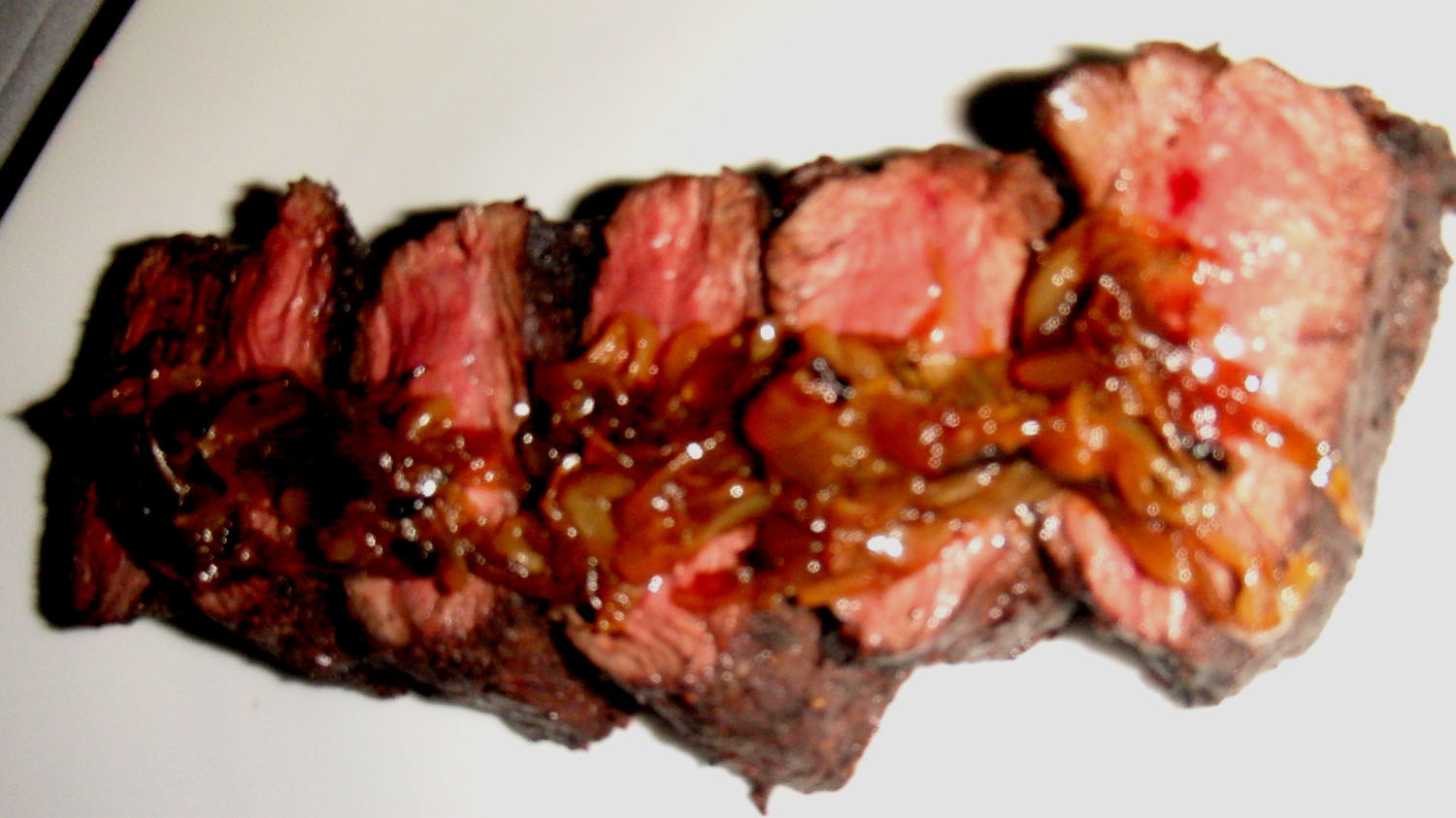 crispy pork belly is something slow food lovers would be mad for. I have been a devotee of "Loup De Mer" for years, and the oven-roasted Mediterranean with market vegetables served at Drai's is nearly perfect. These delights can be savored best with Victor's favorite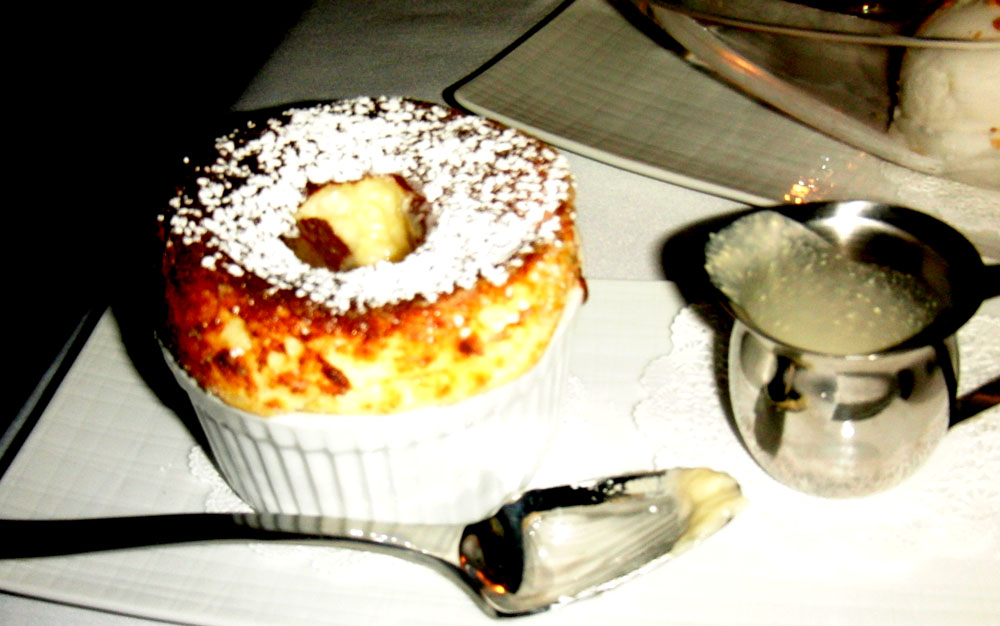 white and red wines. Just ask the waiter for his suggestions and he will happily pair wines with your favorite dishes. Some after dinner dessert surprises included a magnificent soufflé, coconut sorbet, and chocolate cake bars that may be complimented with a Snow White cocktail,  a sweet peppermint inspired after dinner delight.
Following this amazing dinner experience I pried myself out of my booth to take a tour of the pool area, which is beyond hot. A lighted logo "Drai's Hollywood" shines from the bottom of the pool, which is surrounded by fabric draped pool beds. There are also living room style cabanas with all the accoutrements. Everything here is in shades of red with complimentary colors. The final destination on my 'Arabian Nights' adventure was a visit to the Library, a room filled with books, beautiful paintings, huge comfortable couches and chairs where guests may enjoy an aperitif in a more refined area. This seems like the ideal place to close a business deal.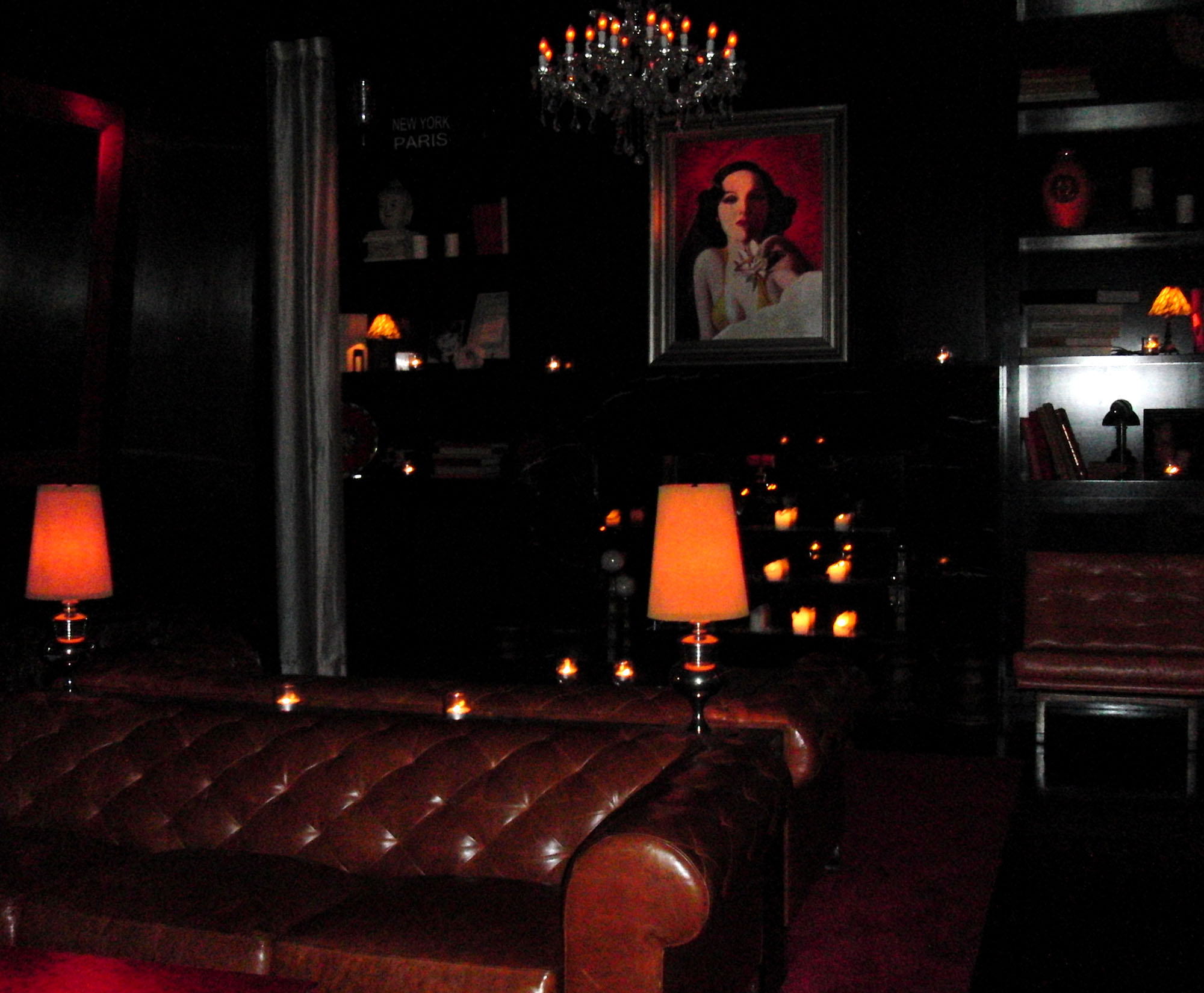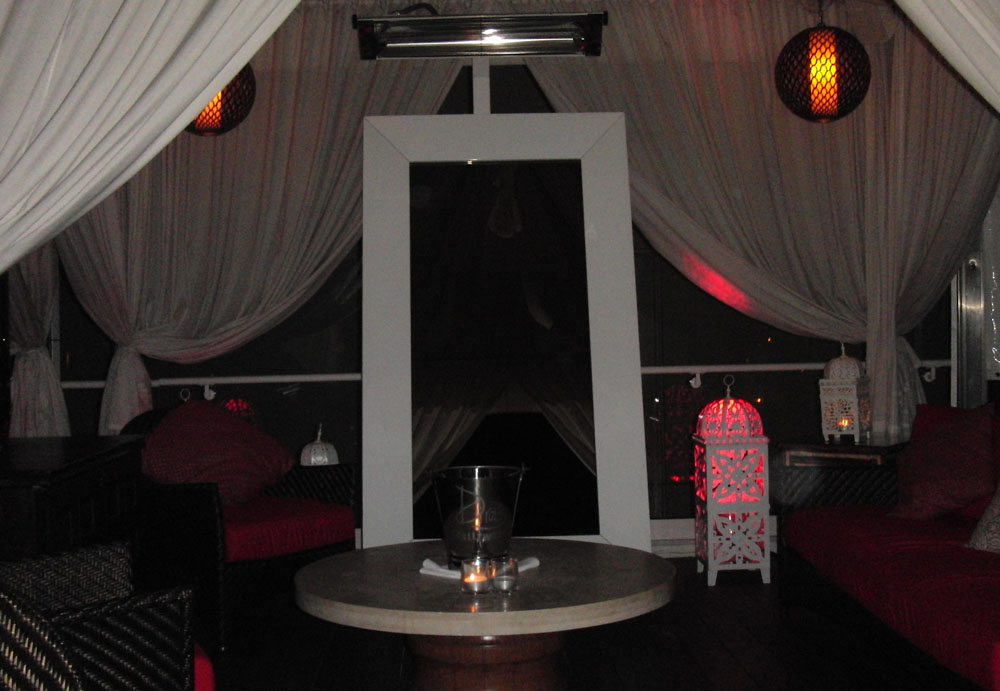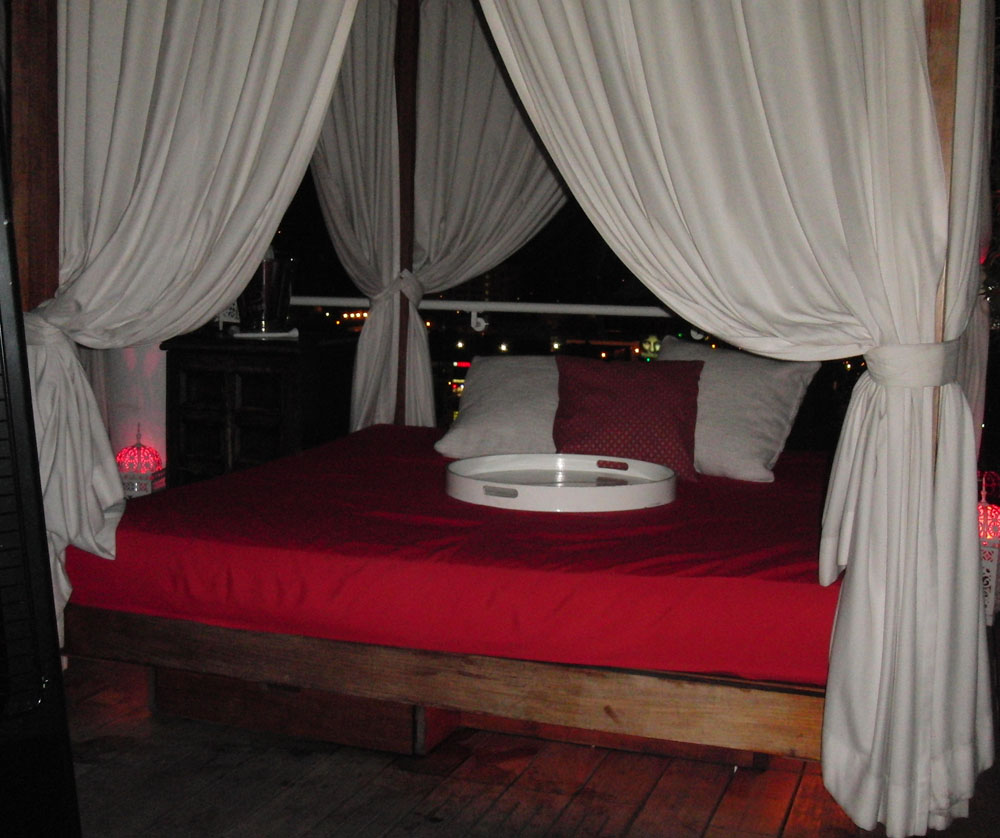 When departing the W Hotel I took a look at the lobby. The décor is stunning and typical of W Hotel properties, complete with signature music and a bar that is alive with people having fun. This was a Thursday night and it was sizzling, so I'm sure weekends are nothing short of wild. It seems this combination of W Hotel and Victor Drai's Hollywood is a perfect marriage of W Style and Drai's imaginative taste and restaurant expertise. Hope you treat yourself to this amazing experience soon.     BC
Drai's Hollywood
Nightclub – Restaurant – Pool
W Hotel & Residences
6250 Hollywood Boulevard
Los Angeles, CA 90028
(323) 962-1111
---