DINING BLISS BY THE SEA
CARBON BEACH CLUB AT MALIBU BEACH INN
by Bonnie Carroll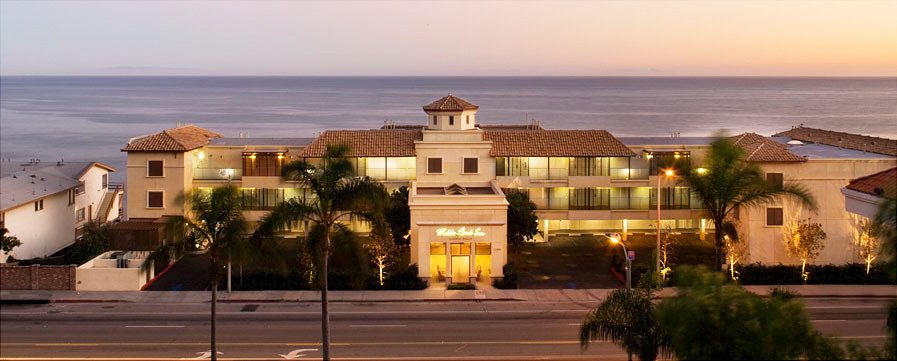 Where the majestic Pacific meets the golden sands of Malibu you will find yourself in seaside bliss enjoying perfectly prepared cuisine by their talented executive chef, while watching the waves break on the rocks of "Billionaire's Beach' below. The wine list at Carbon Beach Club will delight and surprise visiting wine connoissuers, as well as the assistance of a credentialed somm, , who never fails at selecting the perfect pairing for your selected menu items.
Malibu Beach Inn is a unique boutique hotel that offers an experience of complete relaxation, from all 47 well-appointed rooms and suites, each with a private balcony. The hotel is located conveniently with a short drive to Santa Monica, Beverly Hills and Los Angeles International airport, and is just steps away from famous Malibu landmarks, such as the Adamson House Museum and a collection of high-end boutiques in the Malibu Country Mart. Hiking trails and a bevy of wild water sports are also a main attraction in the Malibu area.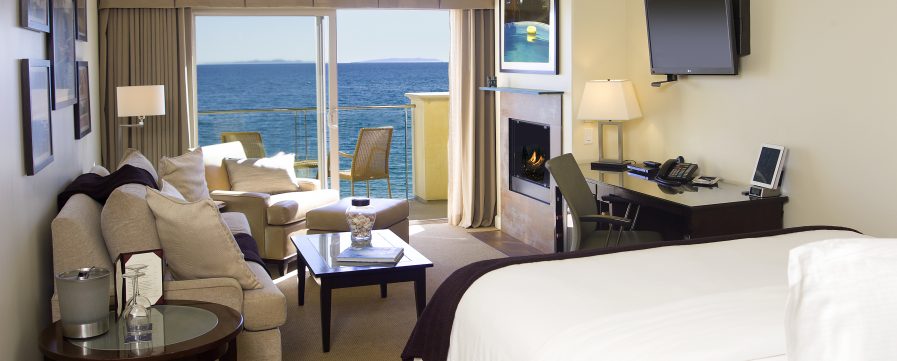 The newly designed suites and rooms are spectacular and steps away from the beach. The expanded patio restaurant, and indoor restaurant offer privite romantic dinners inside or overlooking the Malibu Pier. Guests are welcome to enjoy unique spa treatments while visiting the hotel. Veronica Skin & Body Care products are featured at The Malibu Beach Inn, where a bevy of relaxing and renewing treatments are highlighted. Couples massages and body treatments are their specialty, along with Swedish massage, hot stone massage, reflexology, and maternity focused treatments, using only epicurean light healing lotions. Medical spa treatments and acupuncture also available upon request.
BRUNCH HEAVEN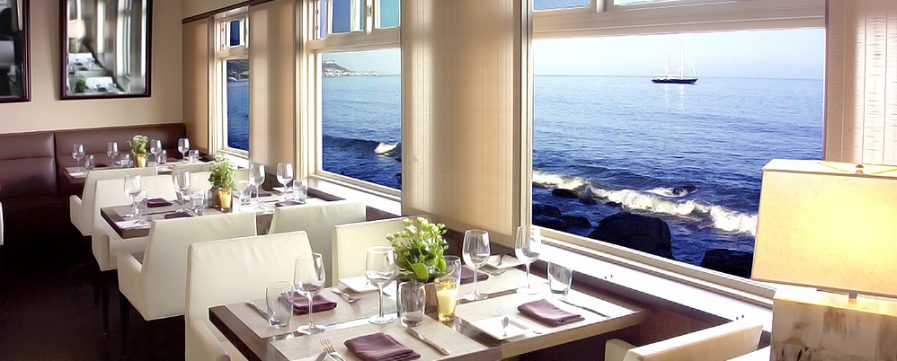 The Carbon Beach Club Brunch menu includes a lovely Simple Salad Of Little Gem Lettuce with buttermilk ranch, sundried tomato, blue cheese and pickled onion; the outstanding Niçoise Salad made with ahi tuna conserva, niçoise olives, Weiser farm potato, organic egg, blue lake beans, cherry tomato, market greens, and champagne vinagrette is a favorite; enjoy Italian touches of Linguine Vongole with littleneck clams, oregano, and white wine, San Marzano tomato Bucatini Pomodoro of San Marzano tomato, Italian basil, and burrata or a Brunch Pizza of mozzarella, parmesan, chive, Niman bacon, organic egg, and kale. Viva Italia!
A down to earth style Fried Egg Sandwich featuring organic eggs, Niman bacon, avocado, gem lettuce, roasted tomato, Tillamook cheddar, with country potatoes can makes the morning, and delicious Eggs Benedict made with organic eggs, Neuskies Smoked Canadian Bacon and served with country potatoes and hollandaise on an English muffin, as well as Crab Cake Benedict with Maryland Crab Cakes, enjoyed with a Bloody Mary are the ideal ingredients for a perfect Sunday at the beach. Mary's Fried Chicken 'n Waffle includes ½ chicken, buttermilk waffle, zesty slaw, and maple syrup which has a strangely chic 'down home' twist.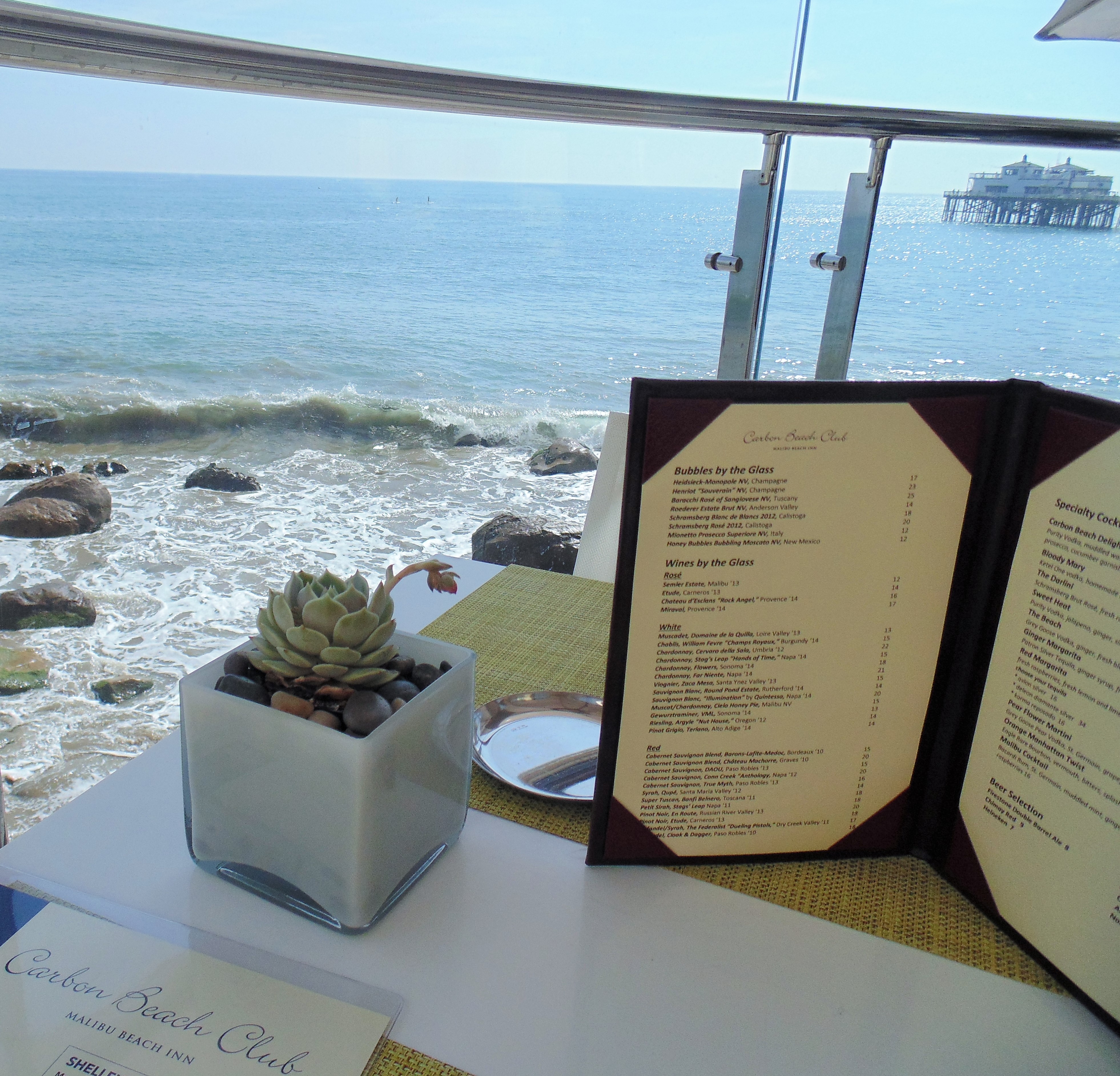 The Meyer Ranch Flatiron Steak is perfect for the meat lover in your group, and is charred with broccolini, Weiser farm potato, and salsa verde or the Grass-Fed Beef Burger that comes with lettuce, tomato, sliced red onion, white cheddar or swiss cheese is a popular favorite. Wild King Salmon with gigande beans, basil pesto, and tomato chutney is a delicious healthy option, and the herb aioli, brioche Avocado Toast made with Hass avocado, two eggs sunny side up, fennel spice, on honey oat wheat bread is amazing paired with a white wine. Patrons can add items such as Niman Bacon, Smoked Salmon, King Crab, or Lobster to their order for a minimal cost.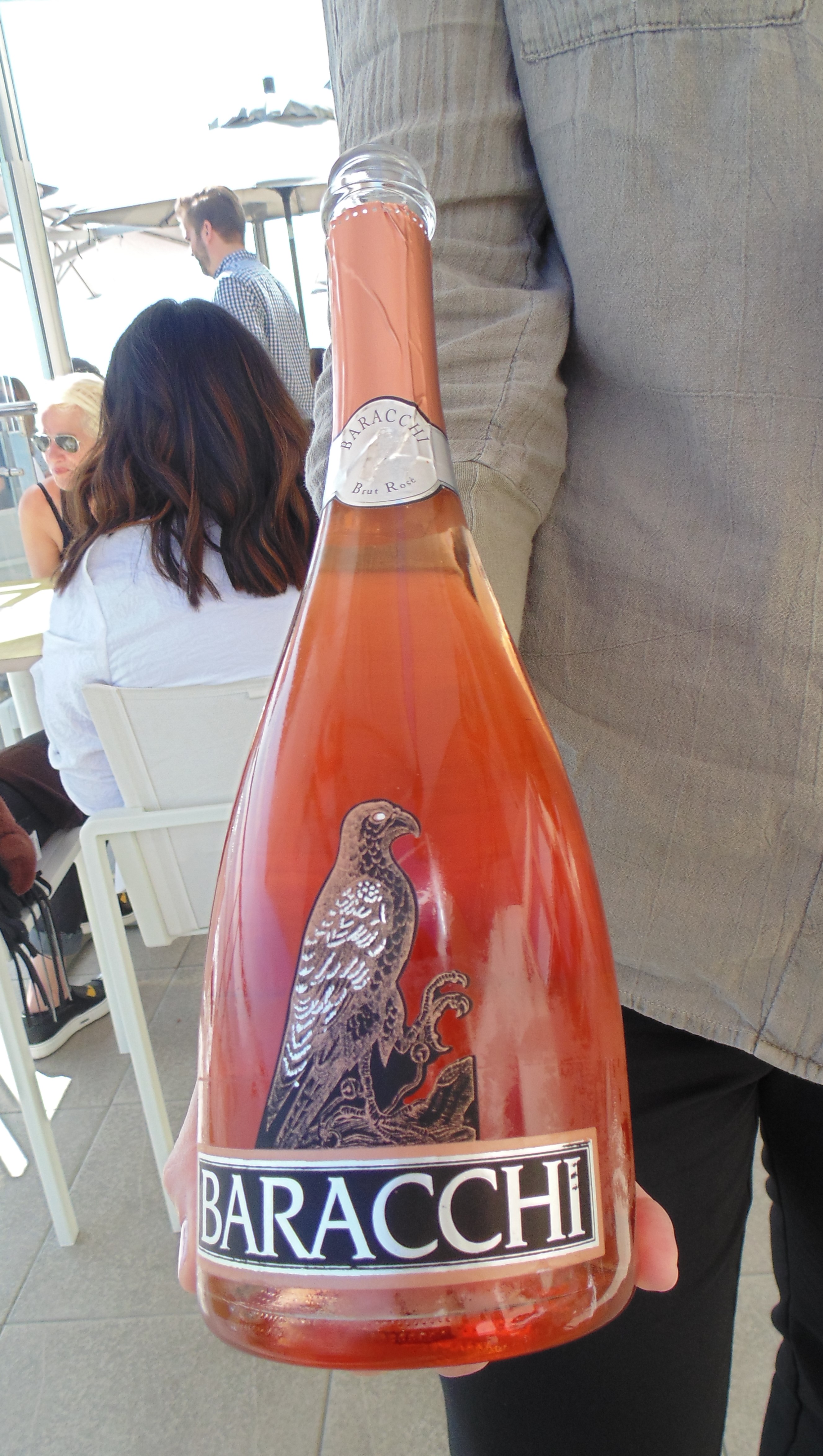 The fresh seafood platter for two is an outstanding brunch item not to miss, which can be pared with a perfect selection from their wine list.A a favorite on their eclectic breakfast menu is the Truffle Omelette made with black truffle, forest mushroom, and Boursin cheese with chives – this is ideally paired with an outstanding glass of Italian rose wine – a delicious wine from Tuscany that is only available at the Carbon Beach Club.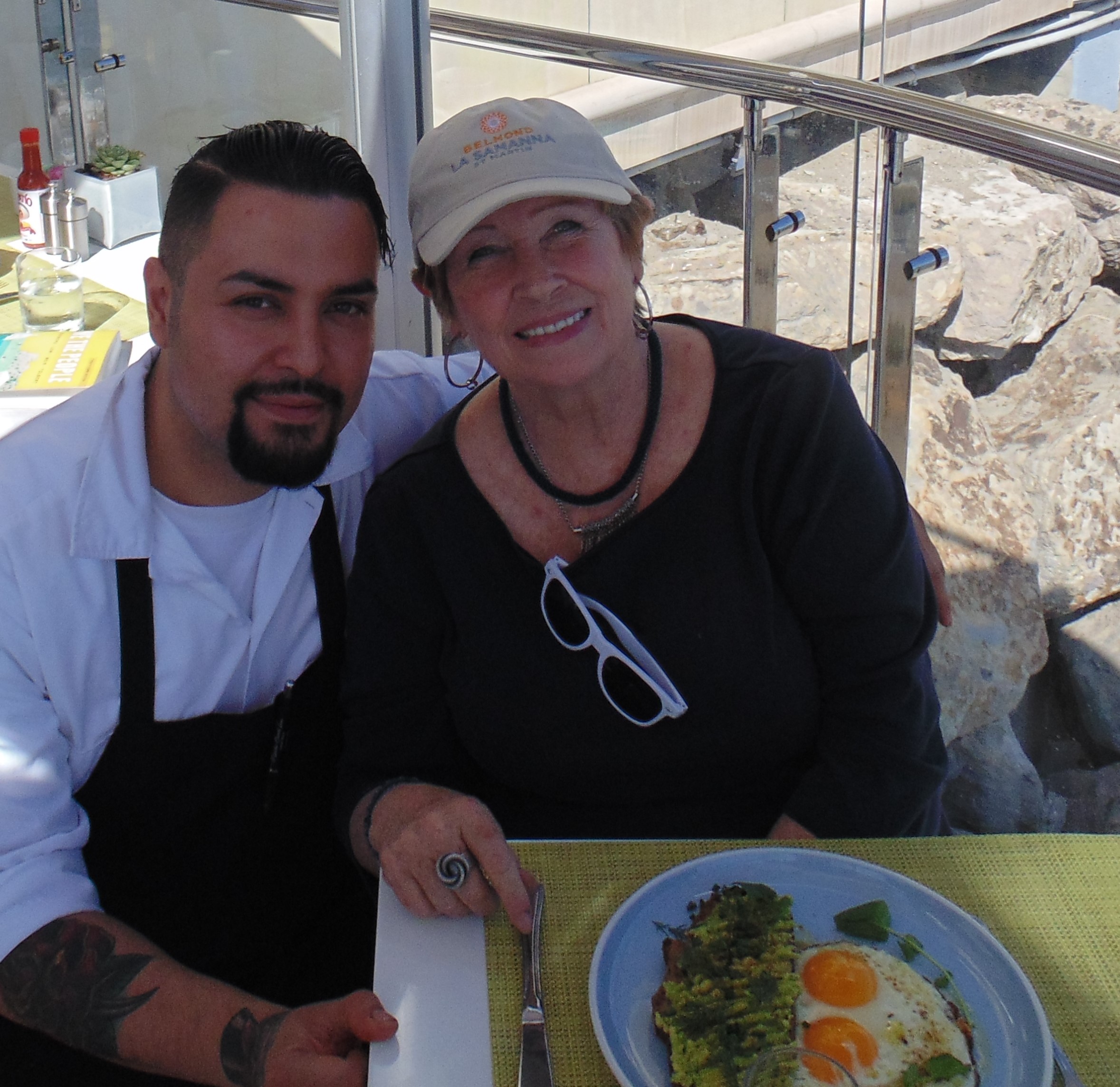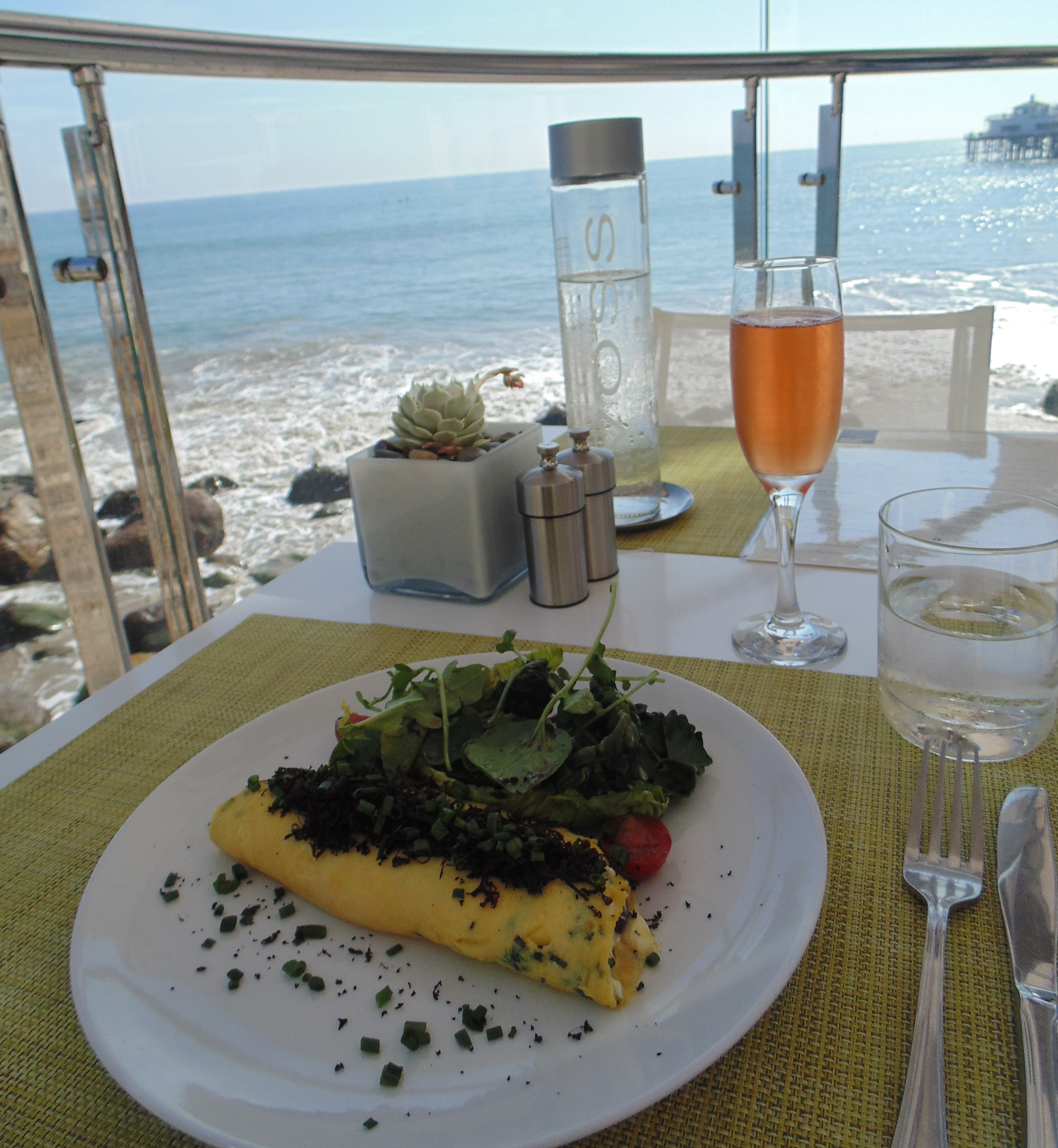 An afternoon savoring the delights to be enjoyed on the patio of the Malibu Beach Inn will leave you wondering what country you are in. The culinary delights to enjoy while watching the ocean view take you away to your favourie spot in Italy or the French Riviera and  create a de je vous experience that bring back blissful memories. Bon Appetit! For more information, please call us at 310.651.7777
Carbon Beach Club – Malibu Beach Inn
---