CHEF/HOTEL PROFILE   .   .   .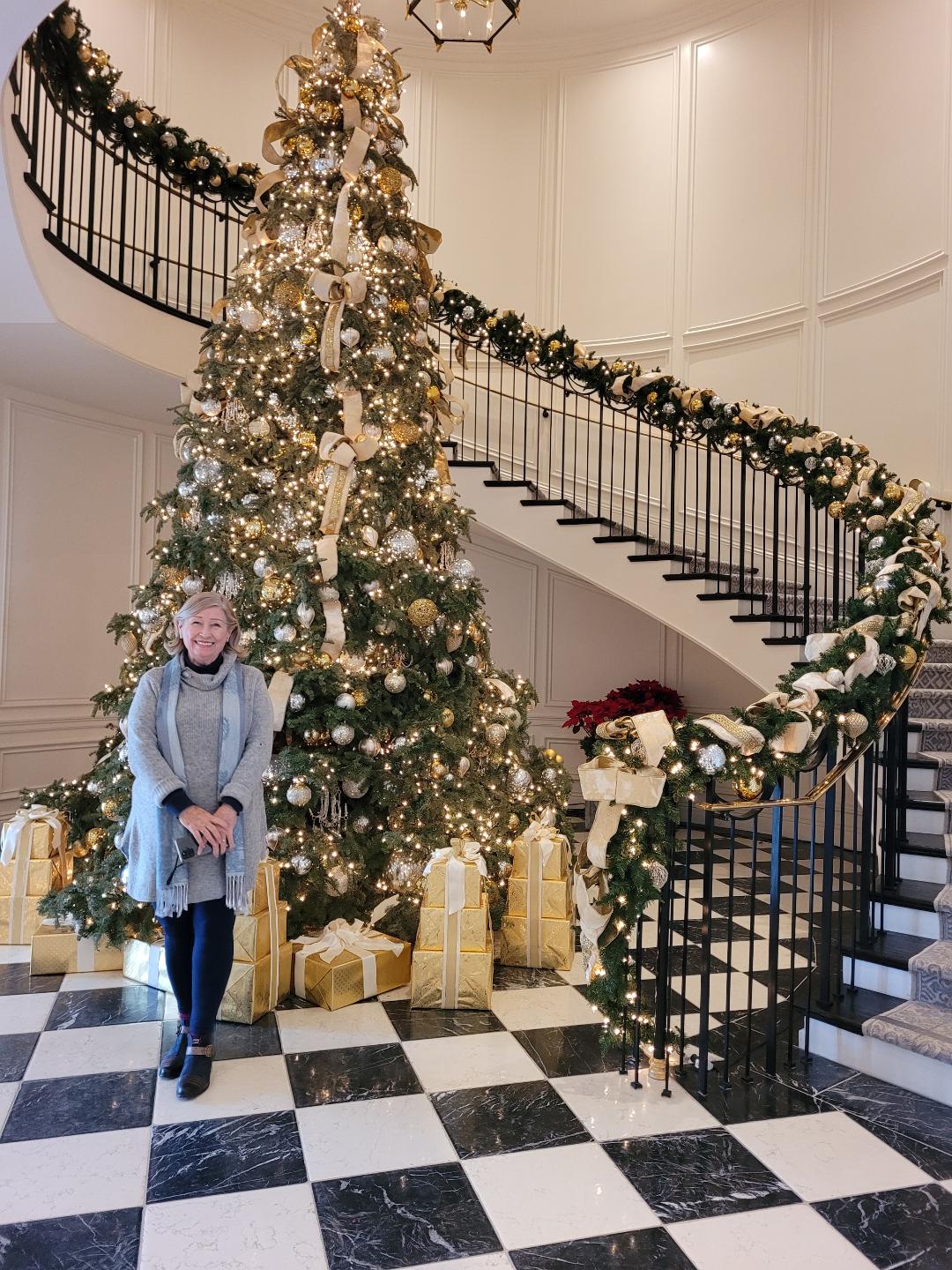 Holiday Welcome at Rosewood Miramar
HAPPY HOLIDAYS AT ROSEWOOD MIRAMAR BEACH
           By Bonnie Carroll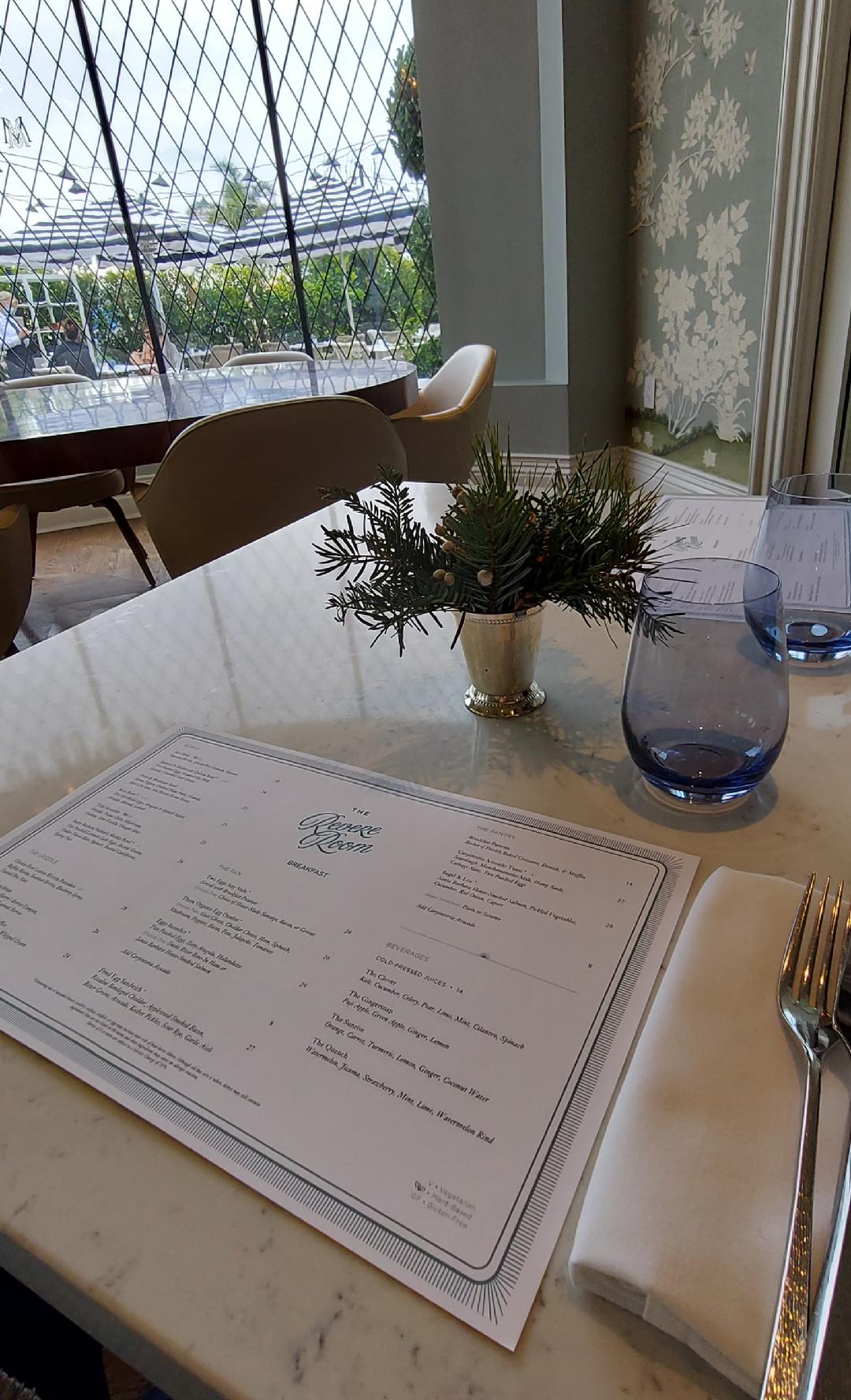 The Revere Room with a View

This holiday season in Santa Barbara was unusual in that incredibly low temperatures along the beach area gave way to a desire for escaping to a cozy dining room for healthy comfort foods as opposed to sipping cold beverages on the beach in your favorite bikini. And, the inviting Revere Room at the Rosewood Miramar Beach on the American Riviera was just that special escape for me during Christmas week.
The room was so welcoming in shades of seafoam with gorgeous
holiday wreaths on the walls and a menu that is overflowing with breakfast favorites, but with the signature touch of Executive Chef Massimo, and a total focus on good health. Farm to table produce is paramount in this delightful venue, where fresh pressed juice drinks are splendid starters, along with coffee and tea. I adored the Clover green drink featuring kale, cucumber, celery, pear, lime, mint, cilantro and spinach. They also offer three additional pressed juice drinks The Gingersnap, Sunrise and Quench.
My entrée selection of eggs Benedict with Snake River bone-in ham was without doubt the most unique preparation I've had, with ham that was so sweet, rich Hollandaise sauce and perfectly poached eggs that would delight any true egg lover. The Snake River ham was a first for me and will now be a forever favorite. Such a beautifully presented dish could never disappoint.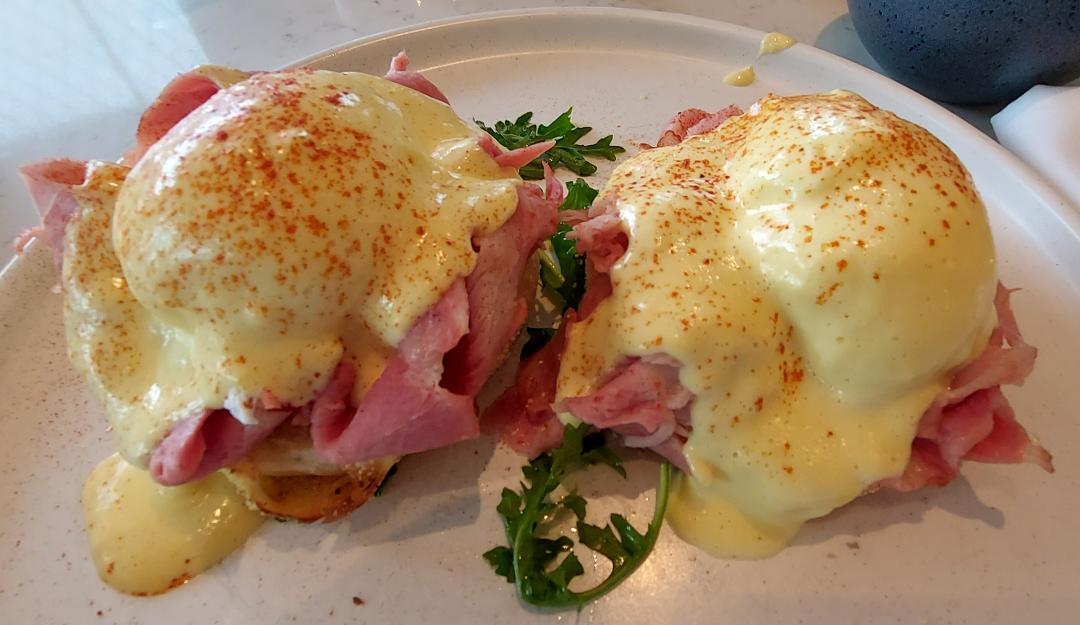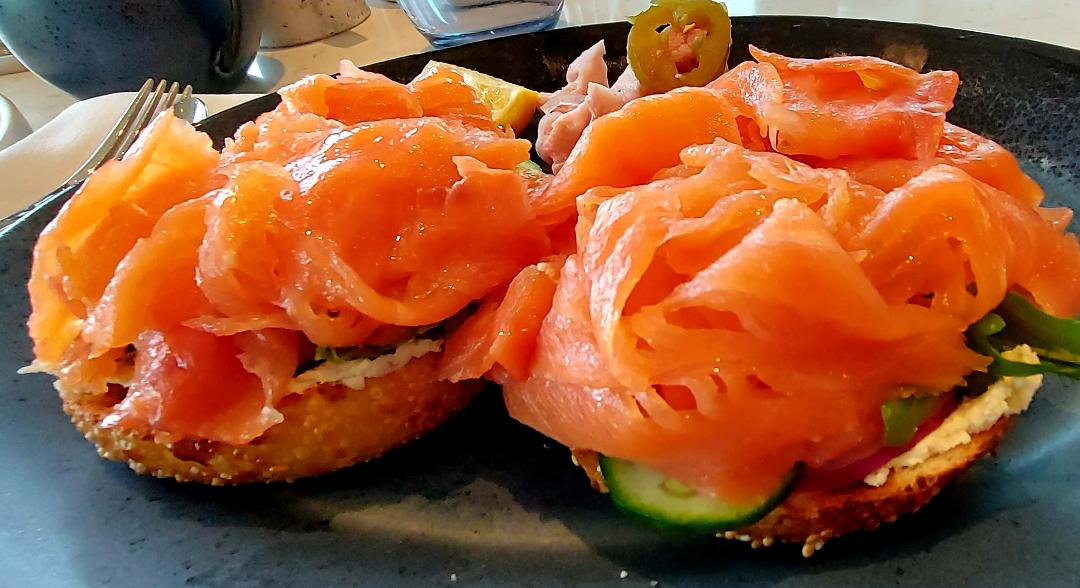 Snake River Ham Eggs Benedict  or  Bagel & Lox

Another delightful surprise was their amazing Bagel & Lox plate made with Santa Barbara home-smoked Salmon, pickled vegetables, cucumber, red onion, capers, and lemon wedges. The portion size was huge and the salmon superb.
A casual walk around the pedicured but comfortable grounds will introduce to you an inviting bocce ball court, two beautiful pools, one for adults only which is decorated with yellow and white canopies reminiscent of Gorgio of Beverly Hills, along with the fun Scoop Shop Cafe where ice cream, soda, burgers, and snacks can be enjoyed by big and little guests near the pool or while sunbathing on the rolling green leading to the beach.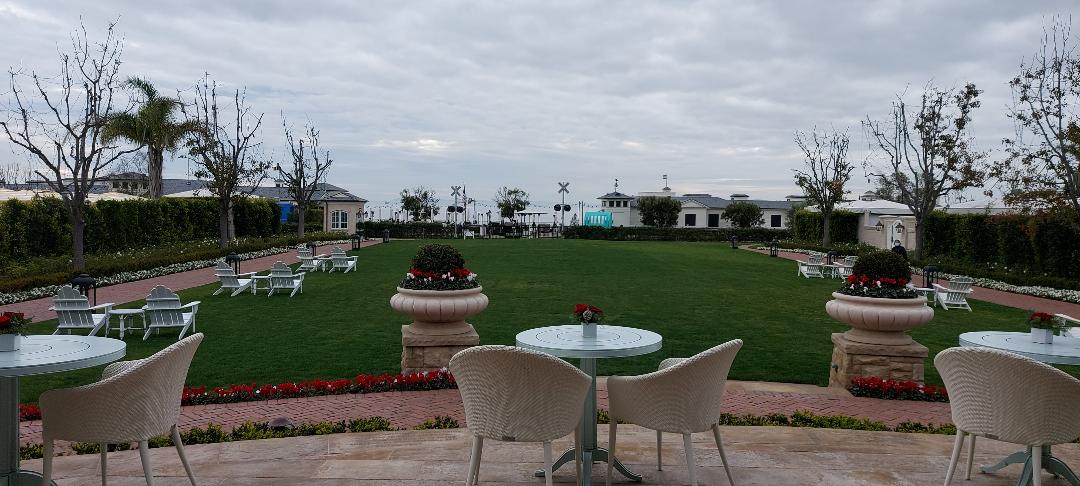 The beach area requires entrance through a guarded train track gate that offers such a fun welcome. The smart navy and white beach lounge has seats with a view above the beach overlooking the ocean, as well a cluster of tables and chairs for groups to gather for cocktails. The downstairs beach area can be accessed from stairs, or an elevator down where guests may enjoy large umbrellas and lounge chairs on the beach, along with food and beverage services.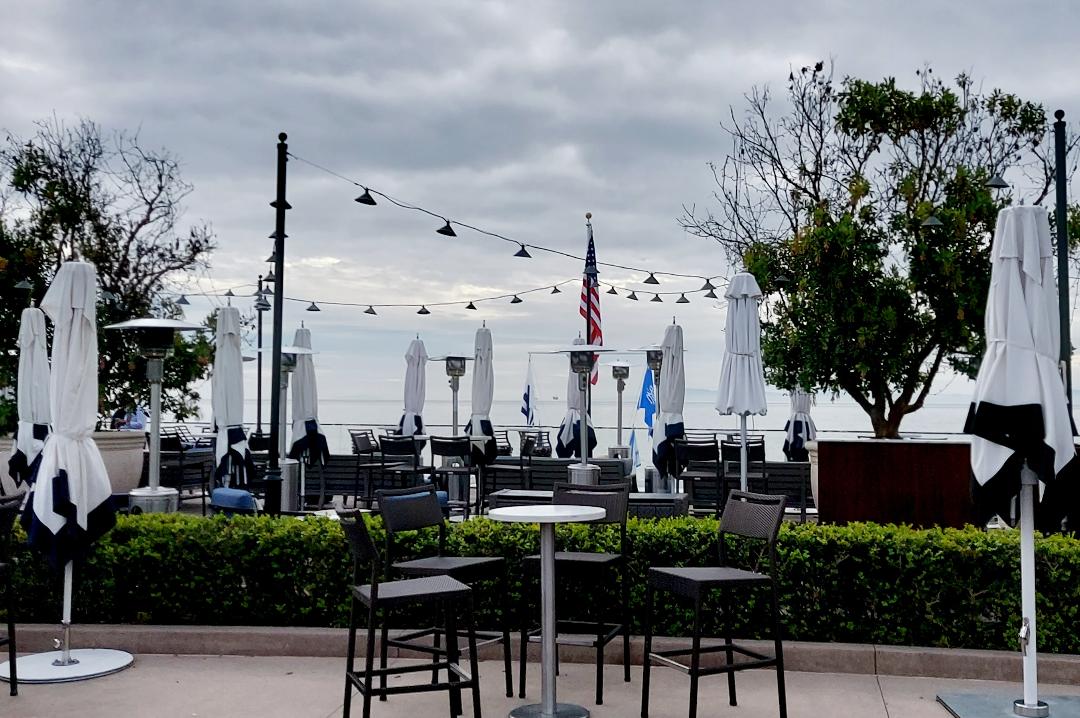 Mirmar Beach Lounge
Rosewood Miramar Beach has quickly earned a reputation as an elegant beach resort for families, couples, or corporate groups. They offer every guest ammenity and lovely options in rooms, suites, cottages, business meeting areas and a bevy of outdoor gathering venues.
A collection of gift shops, five to be exact, are located on the property for personal or gift shopping, or guests may take a short drive to Coast Village Road in Montecito for additional boutique shops and a variety of dining options. But, somehow, I really see no good reason why anyone would want to leave this inclusive plush property, which is also home to a beautiful spa featuring a bevy of blissful treatments.
During New Year's Eve Executive Chef Massimo offered a New Year's black-tie soiree, as well as a Christmas Feast of the Seven Fishes, Italian American prix-Fixe dinner. The Chef and his staff shop for the best produce at local farmers markets and they are dedicated to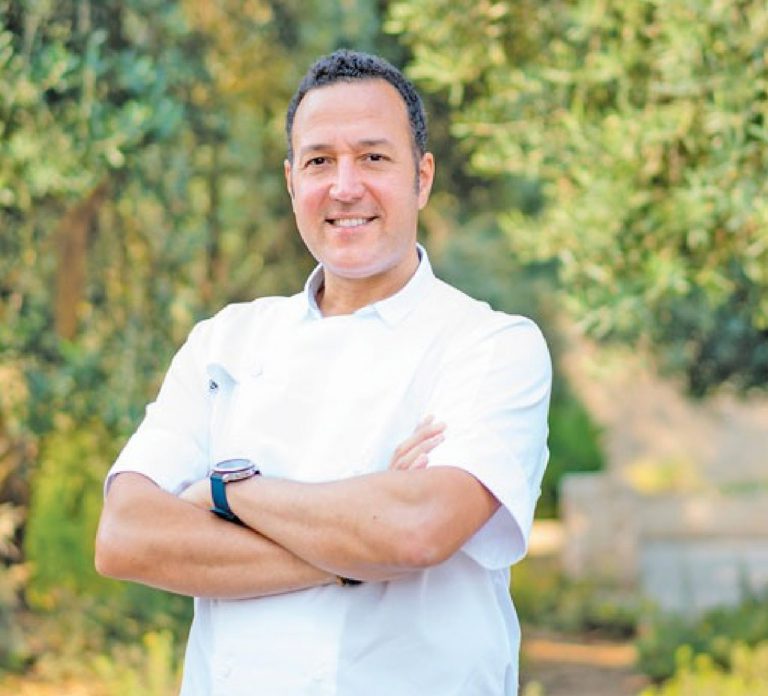 preparing and presenting only the finest products, as well as servicing the needs of any special food requirements of patrons.
Both the Manor Bar and Miramar Beach Bar offered uniquely designed libations to please holiday guests, and their cocktail menu has something for everyone.
Executive Chef Massimo Falsini joined Rosewood Miramar Beach with more than 30 years' experience in the food and beverage industry, working in top restaurants in Europe, the Middle East, and North America. He was an executive chef at the Four Seasons Resort Hualalai, executive chef at the Waldorf Astoria Orlando and provided impressive service in Abu Dhabi and Taormina, Italy.  
This talented chef clearly has a beyond impressive food & beverage curriculum vitae, but what I am most impressed with is the dedication of he and his staff to focus on truly healthy and delicious cuisine that is unique in flavor and very visually attractive in presentation. These chefs make eating healthy such an unexspected pleasure. Bravo!
For reservations please visit: https://www.rosewoodhotels.com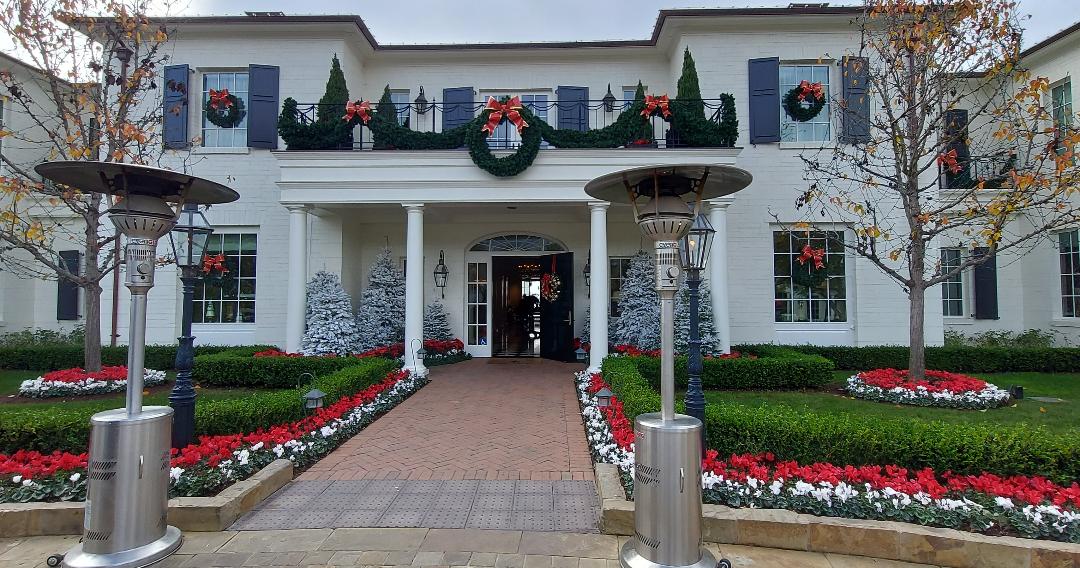 Best Holiday Home-away-from-Home
---