CHEF/HOTEL PROFILES . . .
NAPKIN NOTES: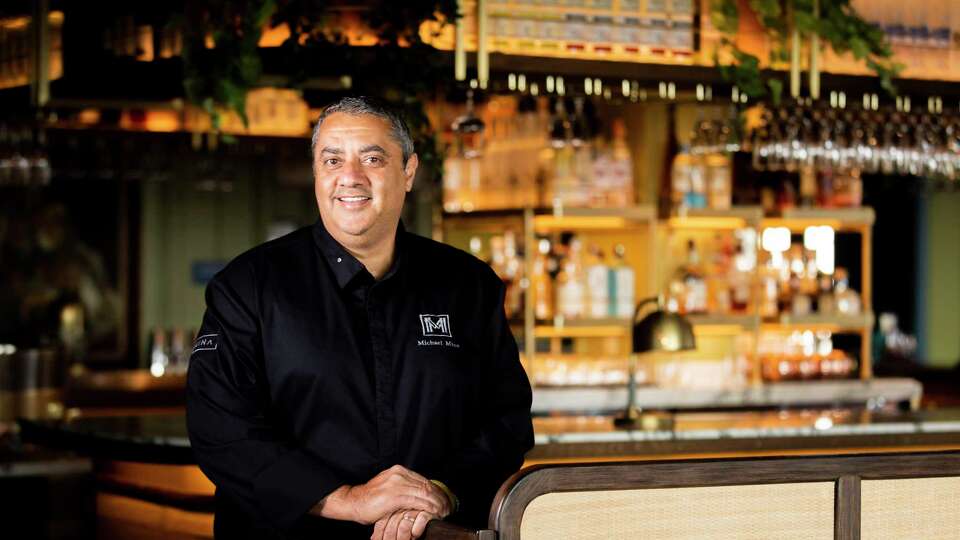 CHEF MICHAEL MINA BEHIND NEW SF HOTEL RESTAURANT GROUP
Michael Mina, one of the Bay Area's most famous chefs and prolific restaurateurs, is behind a new company opening hotel restaurants.
Called TableOne Hospitality, the effort is a partnership between Mina's eponymous restaurant group; Highgate, a massive hotel management group; and Patric Yumul, who spent 22 years with the Mina Group, most recently as president. Yumul is leading TableOne as CEO.
The vision combines the Mina Group's outstanding track record in running restaurants with Highgate's countless properties, particularly in major cities. Mina Group runs nearly 40 restaurants around the world and is known for buzzy, synergizing designed spots that merge Mina's high-end food with excellent service. TableOne's first restaurant will be announced in the coming months.
Yumul says "the new venture as an opportunity to pass on Mina's formulas and systems to up-and-comers in the restaurant industry."
_____________________________________________________________
FUN LOVING CROWD SIP AT ST. PAT'S LARK DINNER IN SANTA BARBARA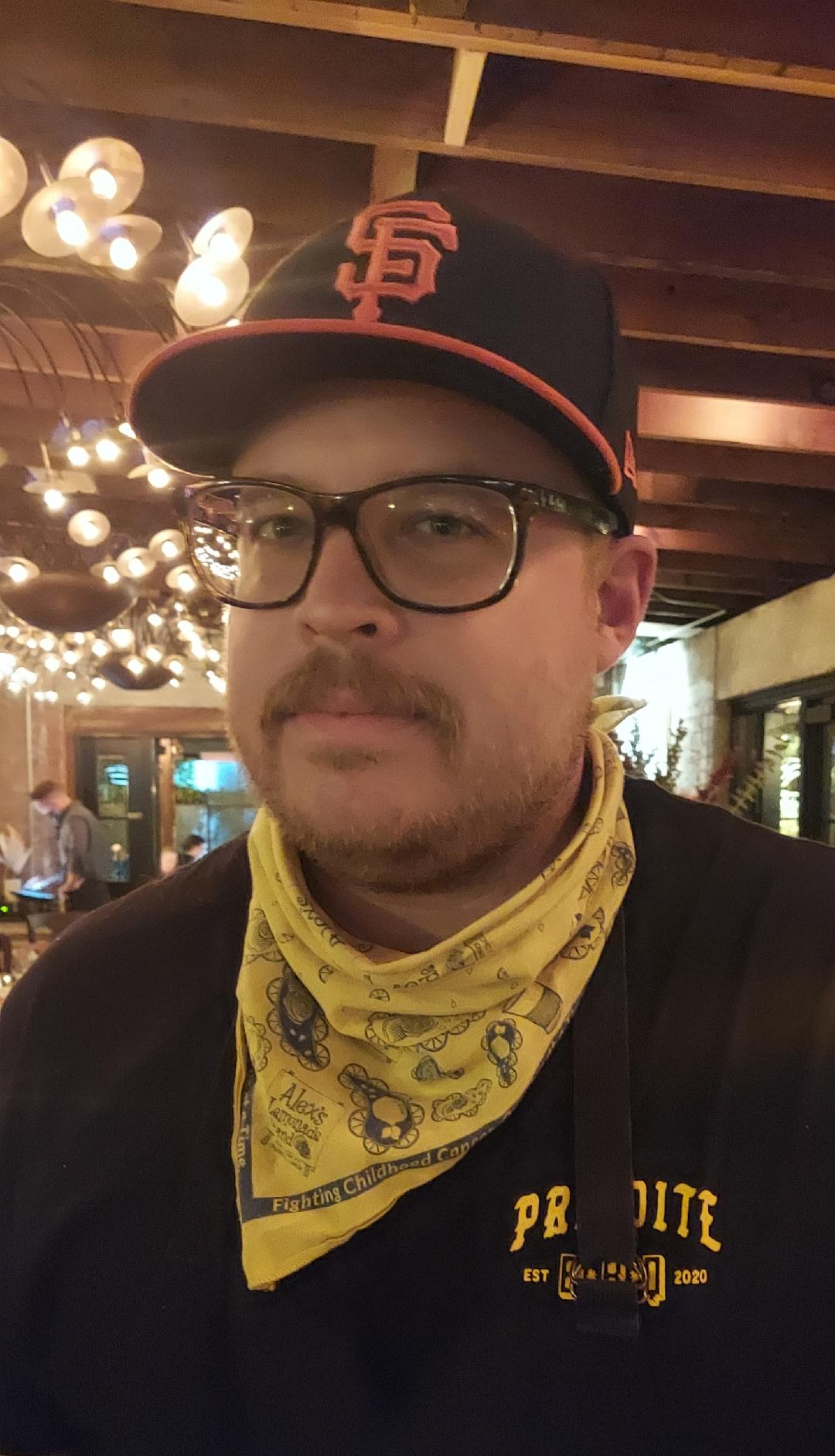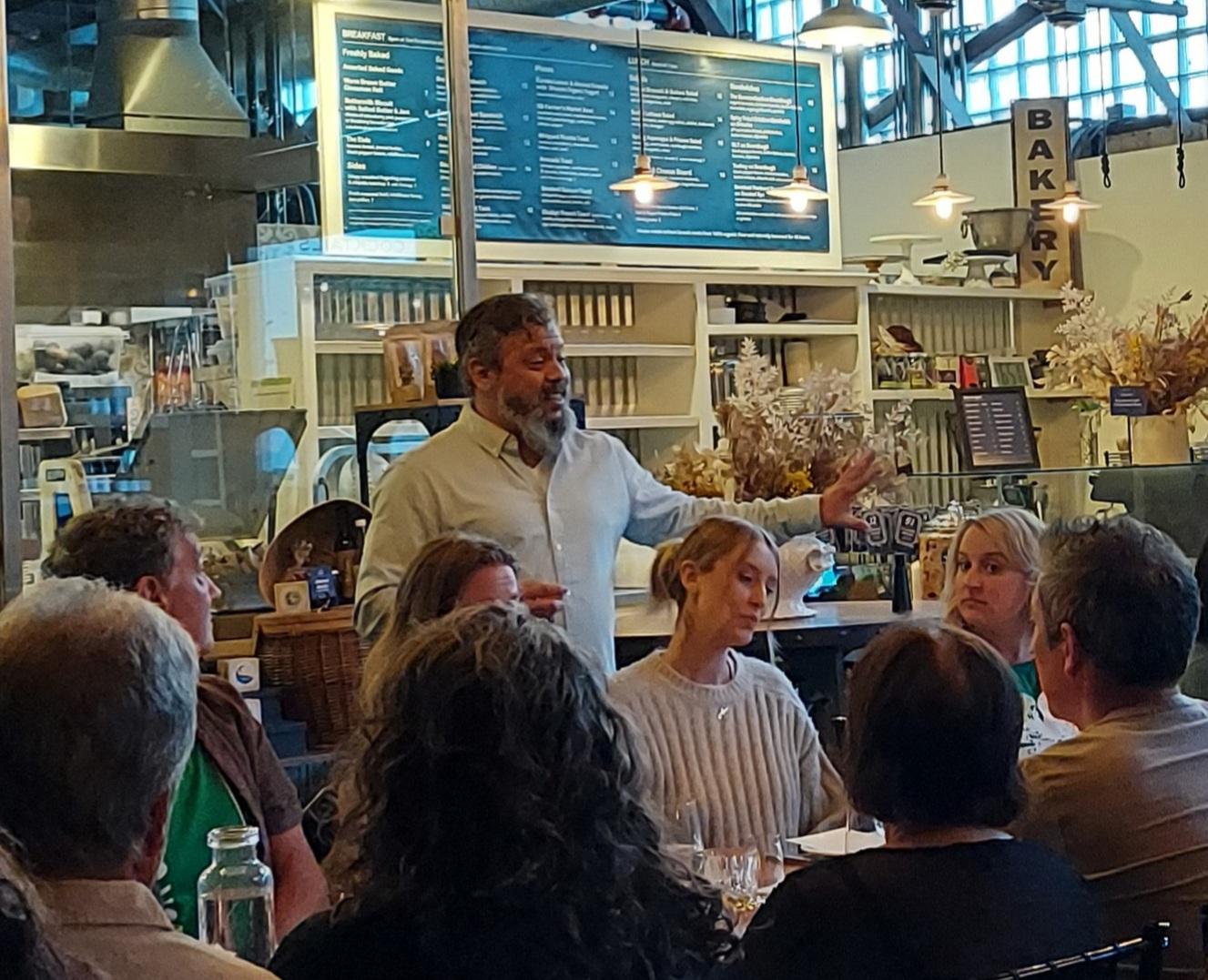 Chef Paluska Dinner -- Expert Shares Whiskey Dinner History Lesson

Executive Chef Jason Paluska,and his talented team paired up with some first class Whiskey Makers to prepare, present and celebrate being Irish in the Santa Barbara Funk Zone, where a unique menu included sips of fine whiskey, with a history lesson on the making of fine world whiskey. So enjoyed meeting Tyler Levey, Sales manager Prestige WSET 2 and their whiskey spokesman at the reception.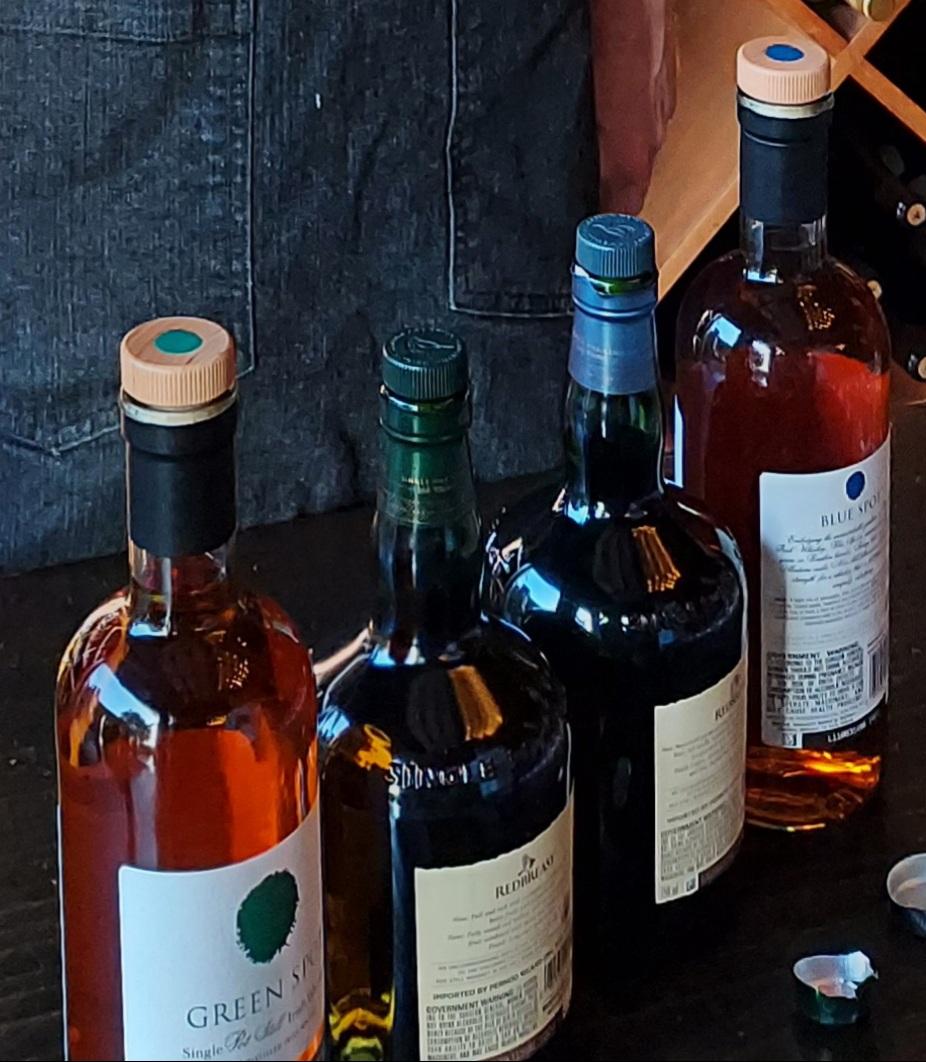 Redbreast - Midleton - Spot - Jameson Sips Savored

Whiskey sips included Midleton, Spot, Jameson and Redbreast and an endless source of fine waters. The March 17, 2022 "Served to Share" menu included Porchetta Di Testa of balsamic onion jam,pickled mustard seed, red watercress, grilled sourdough which guests enjoyed with 15 & 21 year old Redbreast.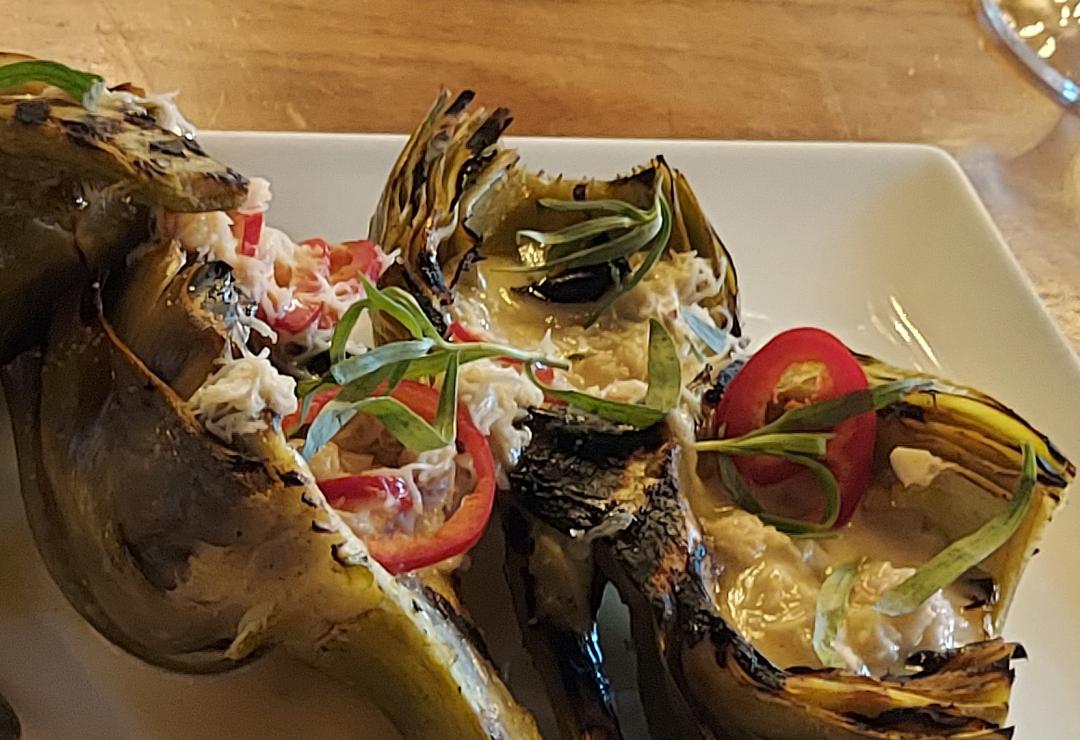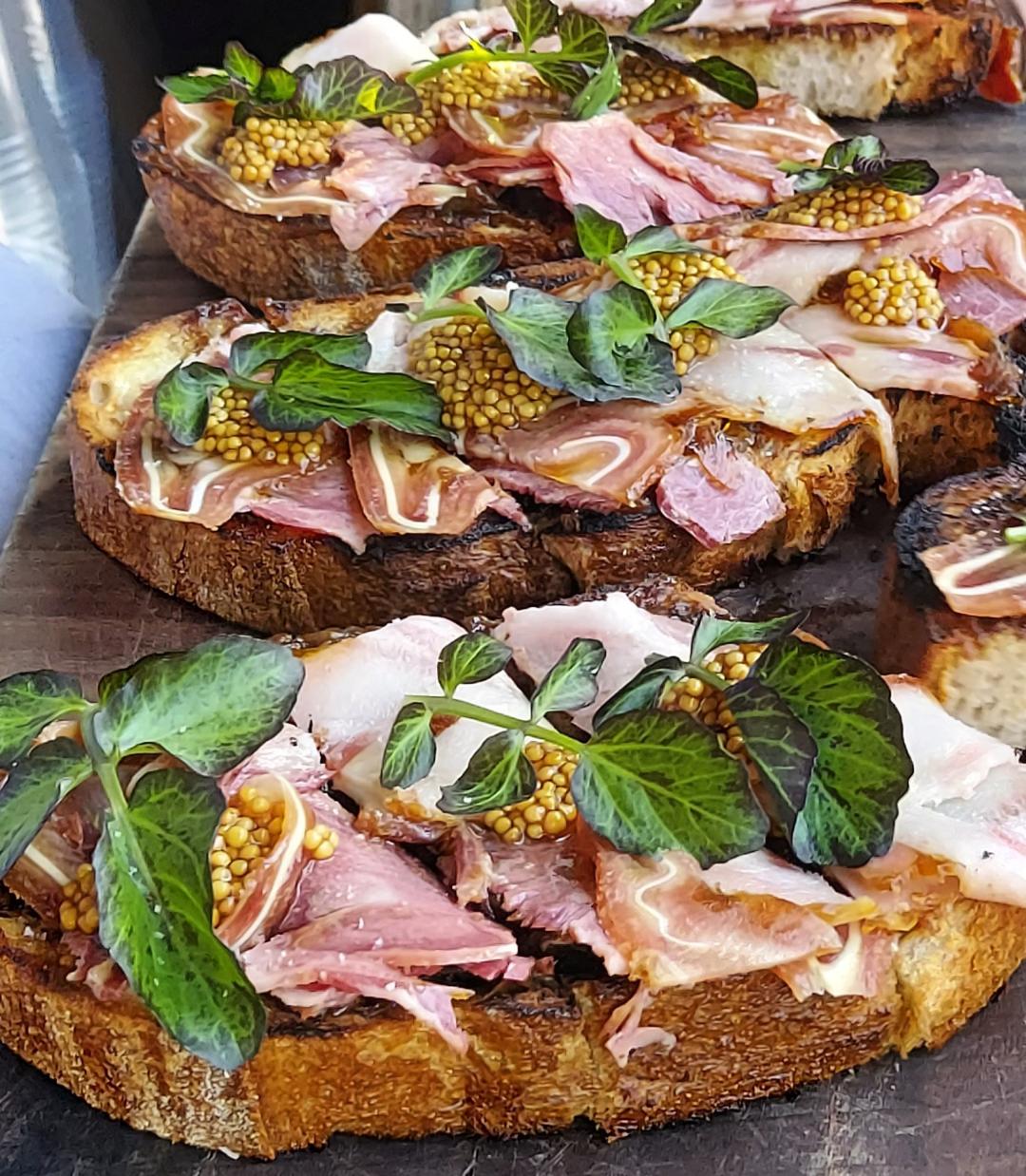 Crab Stuffed California Artichoke - Porchetta Di Testa
Salad entree was a divine California artichoke filled with charred earthtrine farms pixie tangerine, oregan dungeness crab, fresno chili butter and tarragon and was paired with Midleton Rare Barry Crocket.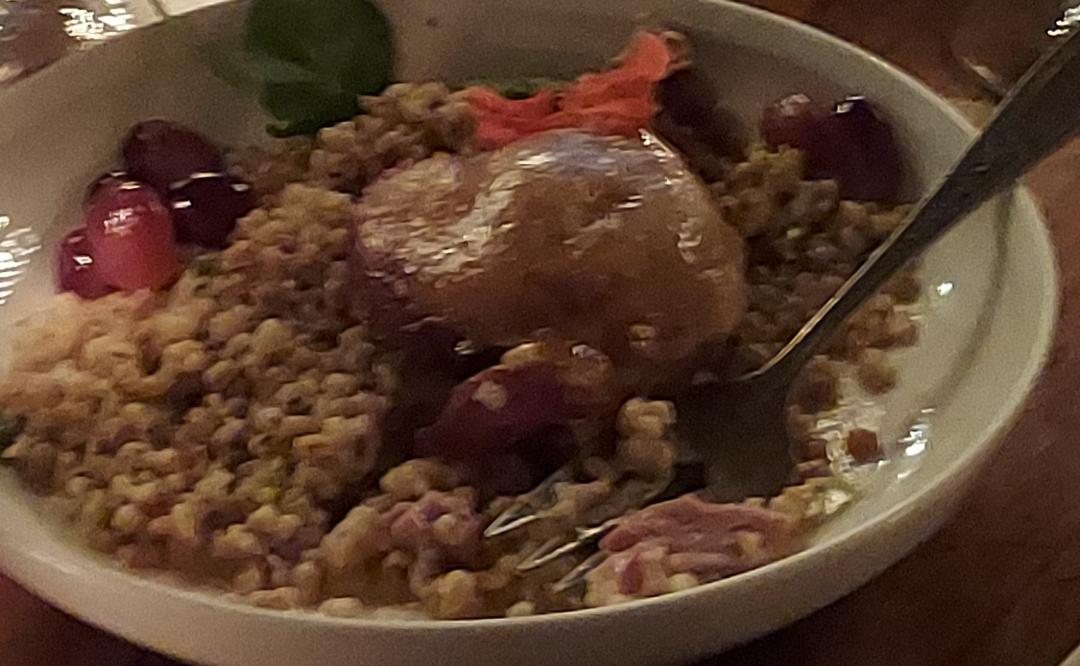 The outstanding crispy duck leg confit was served on spring garlic barley risotto with honey roasted red flame grapes and nasturtium and was paired with a perfect sip of Yellow Spot.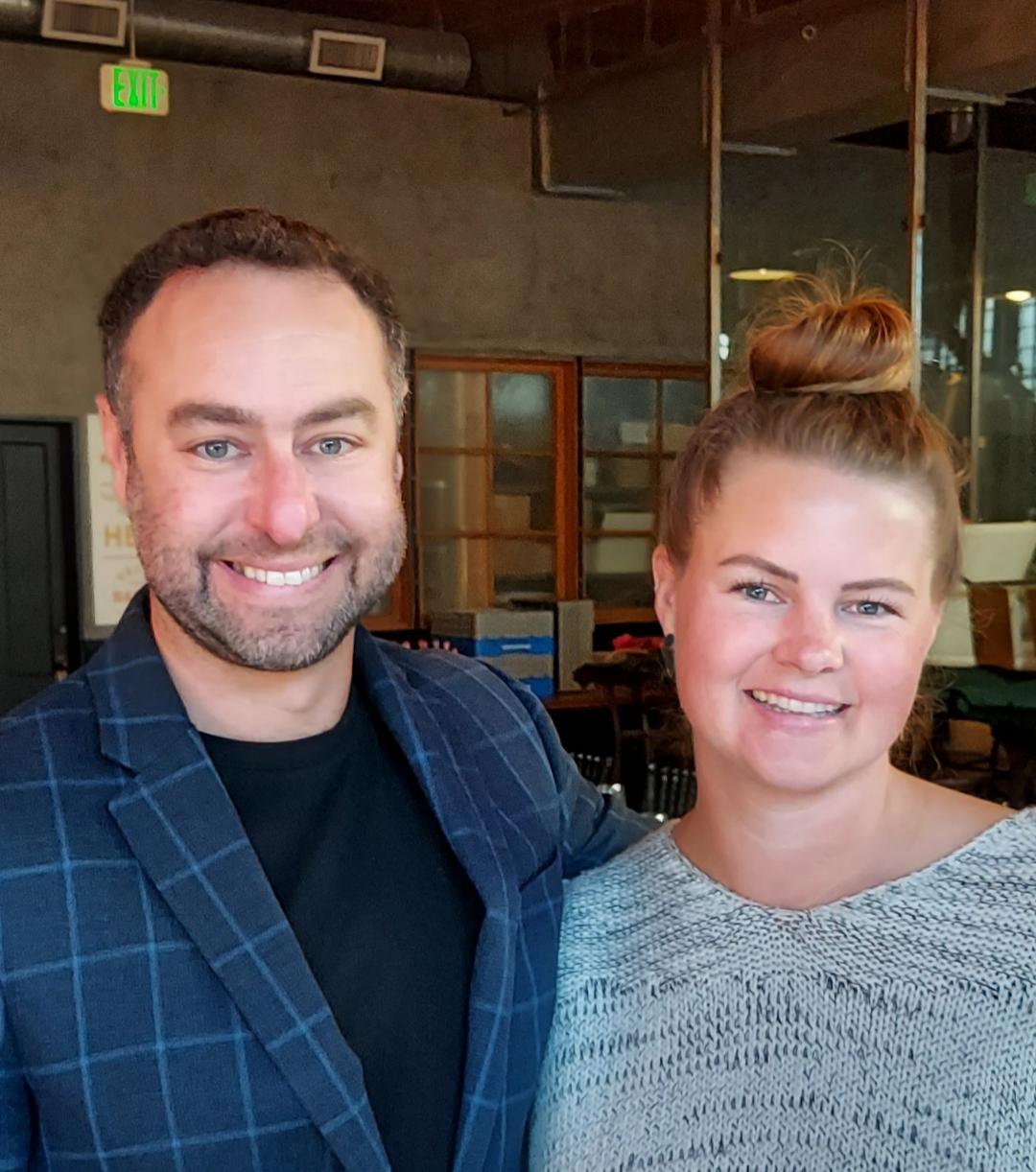 Acme Hospitality Director Danny Bennet & Kasey House The Lark GM

The smoked Duroc pork ribs were huge and slathered with maple & pear vinegar gastrique, topped with green apple, whiskey pickled jalapeno and the plate was perfectly paired with Jameson 18 year whiskey.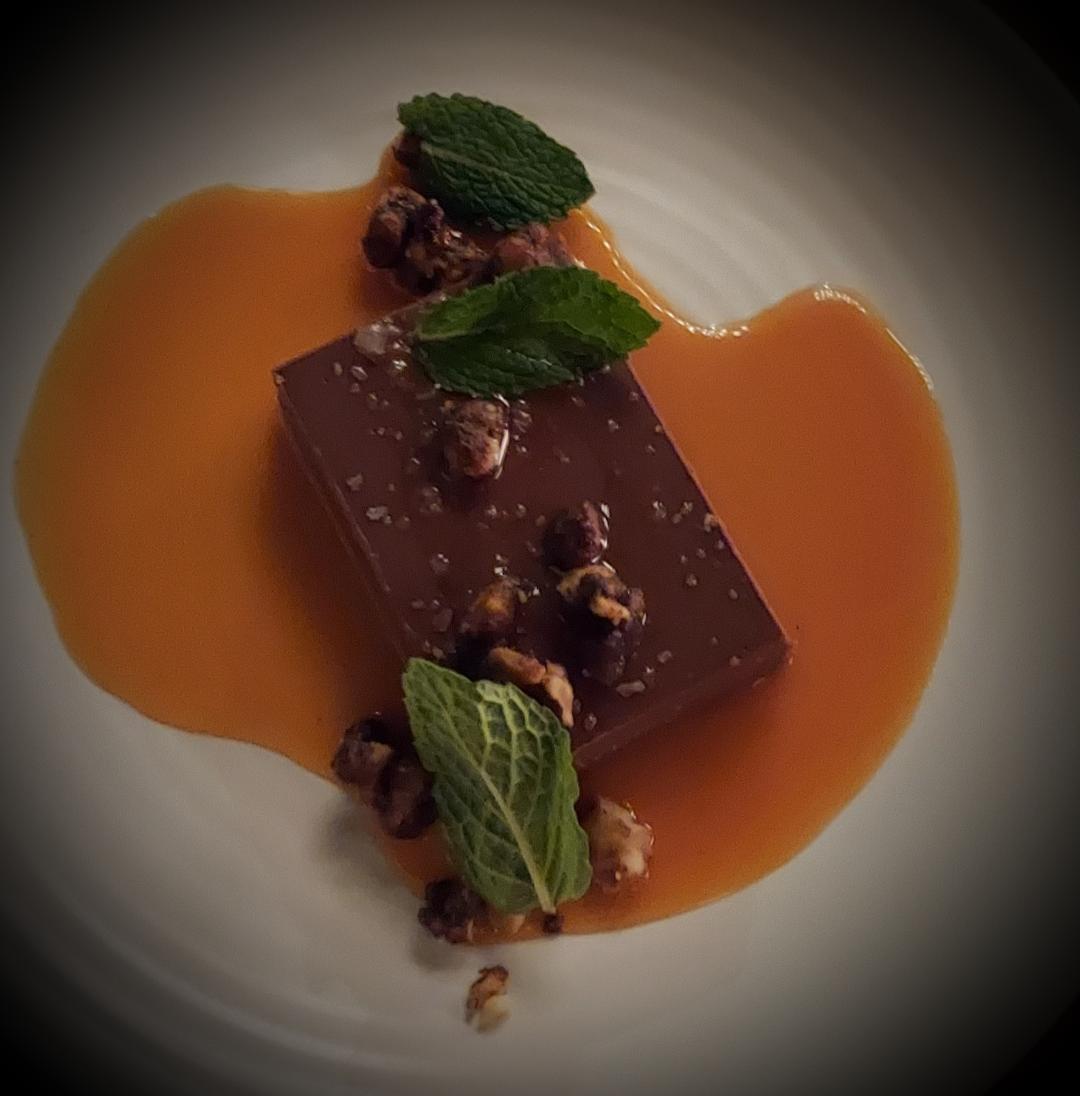 Divine Ending of Chocolate Ganache
Dessert was the show stopper coup de gras of salted dark chocolate ganache with sea buckthorn berries, candied black walnuts and grand fir oil and was paired with Redbreast 27 year. The dinner was perfectly served by The Lark staff, who were all charming. It was a lovely and delicious St. Pat's at The Lark.
---