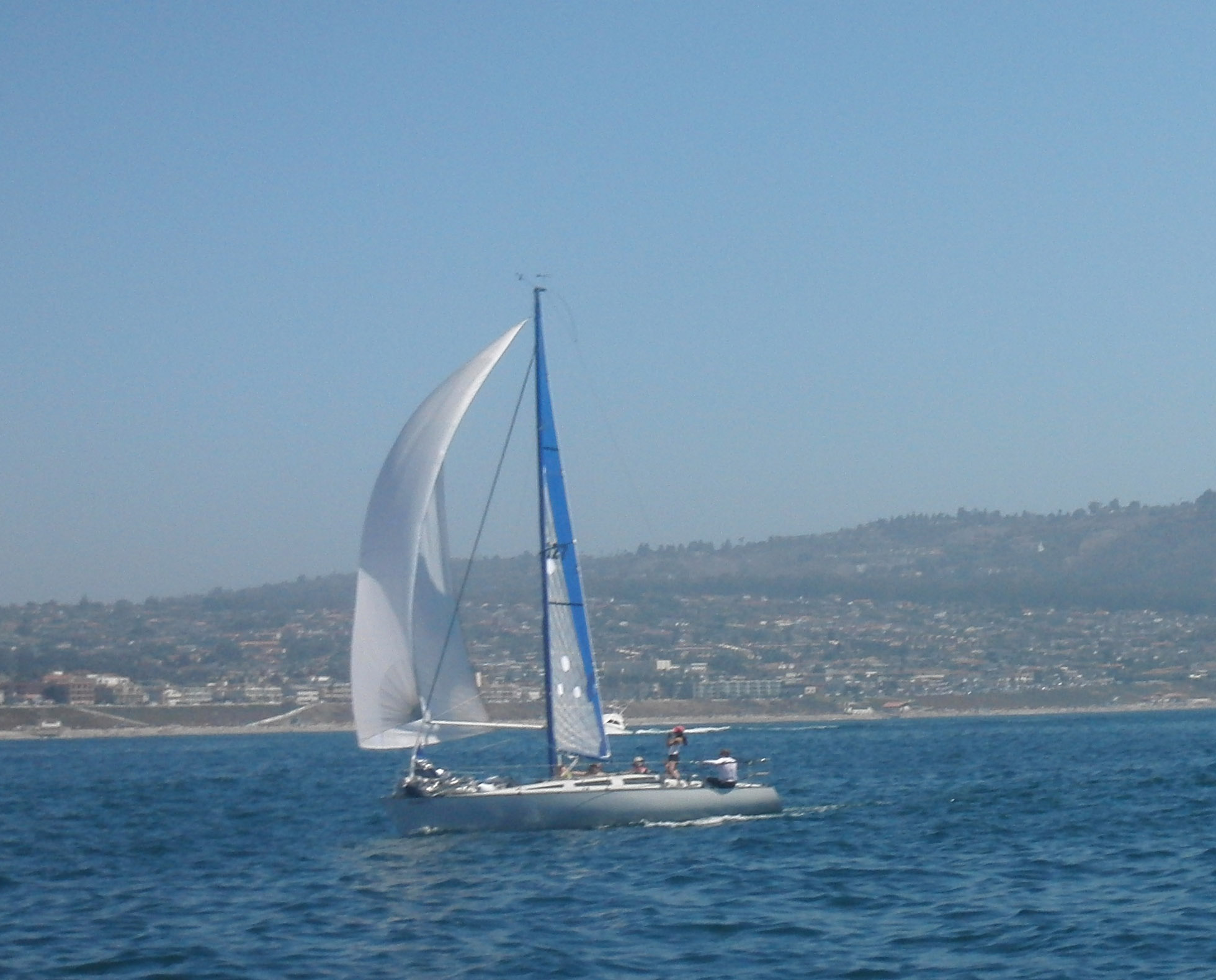 BY THE SEA IN REDONDO BEACH . . . Best Hotels in Redondo Beach for families, romantic escapes or a convenient get-a-way destination                    
by Bonnie Carroll
If you are getting married, looking for a destination to enjoy a special anniversary, have more fun than you can imagine with your spouse and kids or just looking for a respite by the sea Redondo Beach has it all and more.
The hotels sitting at the edge of the marina and a short walk to the Redondo Beach Pier include one very chic little boutique Portofino Hotel & Marina that features an outstanding restaurant BALEEN Kitchen & Bar overlooking the marina, and the outstanding Crowne Plaza Redondo Beach & Marina Hotel that is fully equiped to handle any and every need visitors may require. From wonderful kid programs (they have a huge pool and jacuzzi on their roof) to weddings, outstanding business meeting facilities, and guest services that are exceptional. This is a premier hotel for families or groups.
Portofino Hotel offers a delightful first floor lounge, with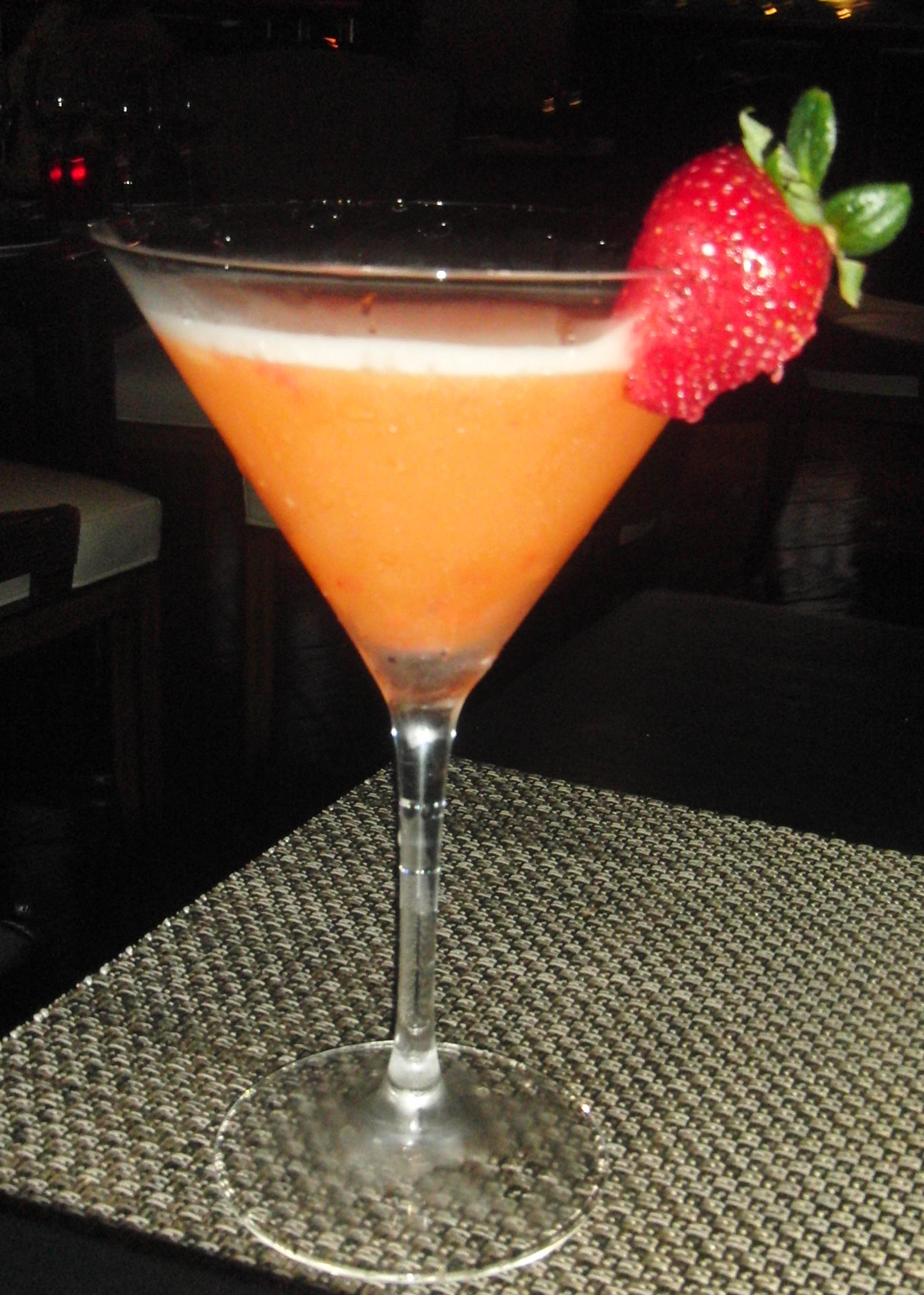 ocean views and is a charming destination for cocktails and small plates from their BALEEN Kitchen. According to Poyan Shahmirzadi, Director of F&B operations "our menu has gone through recent changes as has our name - we are now BALEEN Kitchen. The addition of unique small plates and original cocktails has been going over quite well with our guests." Hotel Portofino has a small pool and jacuzzi, with beach access, along with a small gym and bicycles that are available to guests for touring around the beach town. The ocean view from the patio rooms at this hotel are outstanding and offer a quiet place to enjoy a morning coffee with a complimentary USA Today, and enjoy the peaceful beauty of the harbor.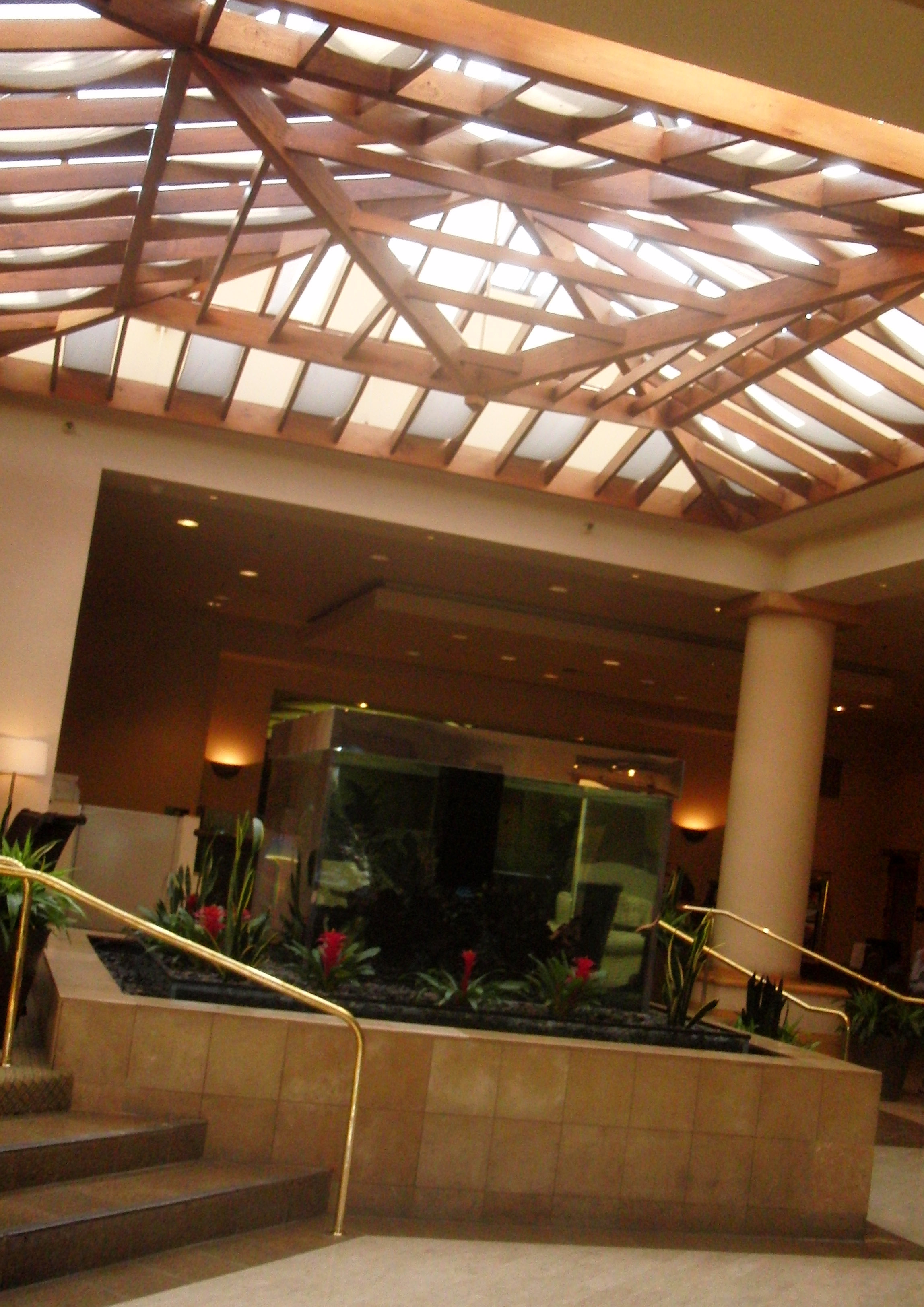 Splash Restaurant in the Crowne Plaza Hotel has an open kitchen where guests may not only request special omelette breakfasts, but can watch the chef and staff in action. They have a dining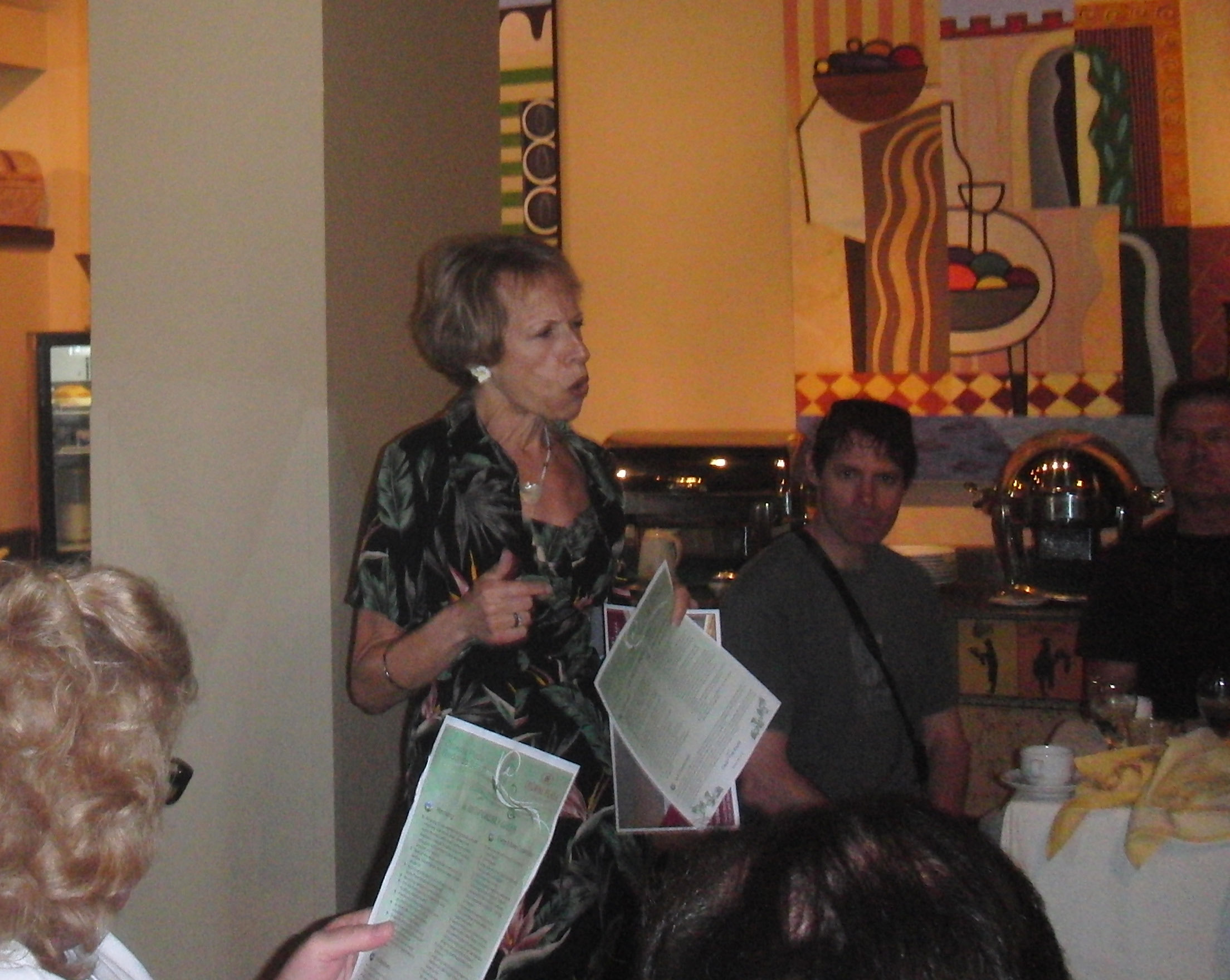 room where private parties can he held and the chef personally oversees the menu preparation and presentation. A new spa offers pampering for the body and spirit, and they also provide hair and nail care to keep the ladies looking lovely during their stay in Redondo Beach. This hotel, a part of the Intercontinental family, and is now also associated with Holiday Inn. Plans are in process for fabulous renovations and upgrades that will improve their already outstanding reputation for addressing the needs of the bevy of guests they attract. According to Crowne Plaza director Deborah Shepard "Working with Holiday Inn has created an amazing opportunity to focus on the special needs of both the family and business guests coming to our property in Redondo Beach."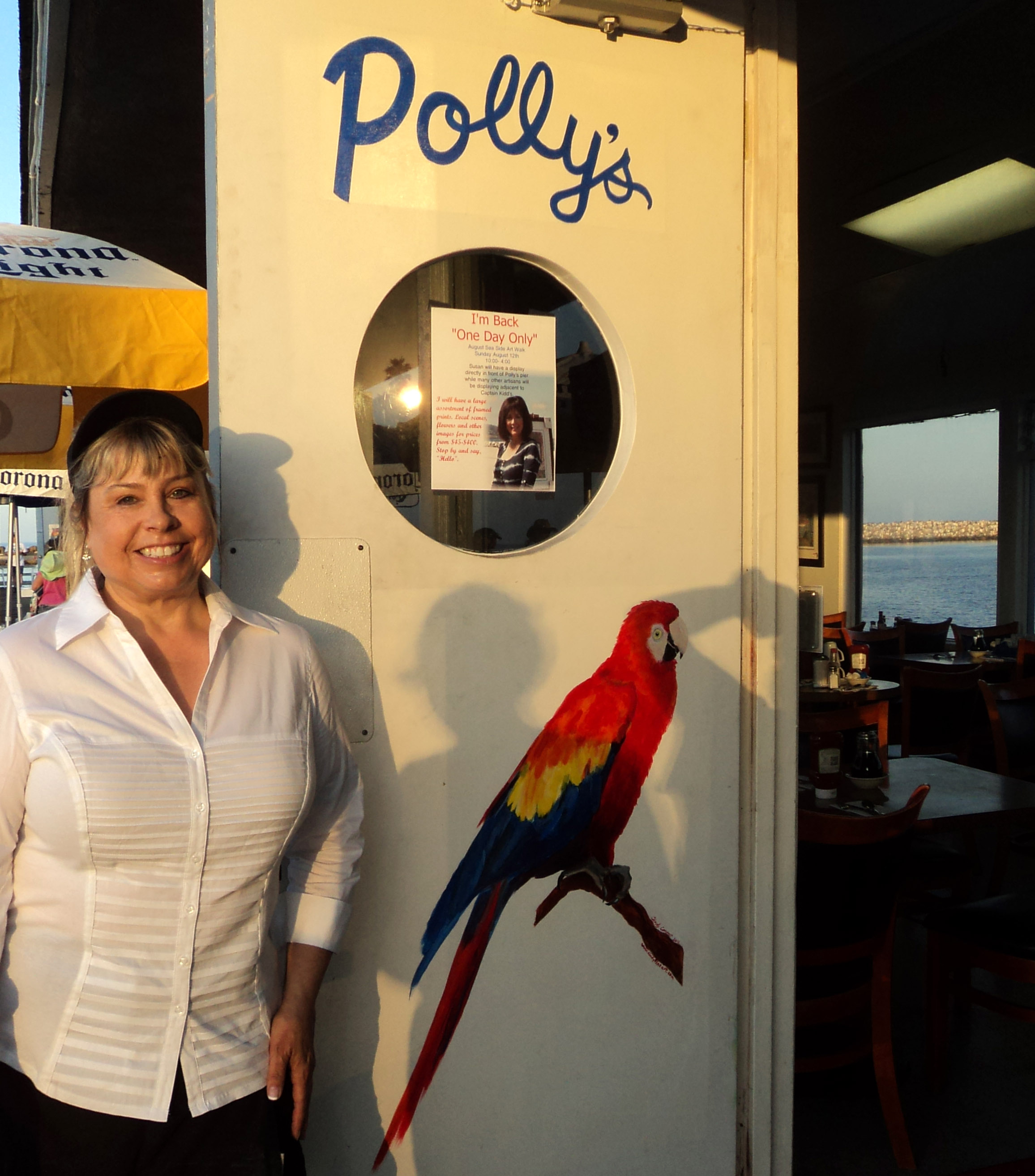 Dining options can be a bit overwhelming in this charming beach community. A short walk from these great hotels are a wonderful collection of dining establishments ranging from Polly's on the Pier for pancakes & eggs to Ruby's Diner, a fun 50s breakfast & burger spot, to dinner at SAMBA, a wild Brazillian Steak House with authentic food service, specialty drinks and ocean views. Check to see if the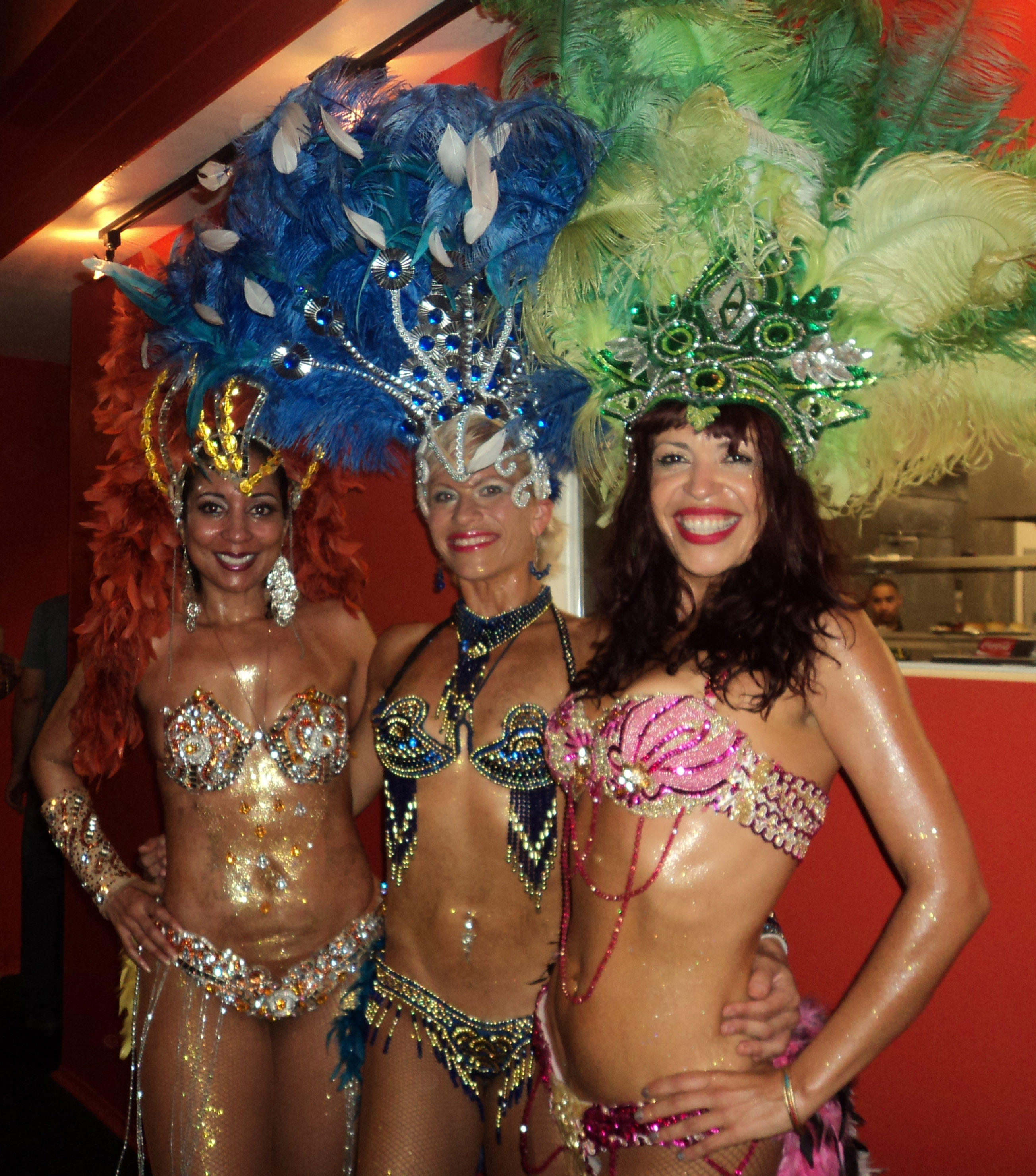 dancers will be performing because they are such fun and take guests along on their 'Carnival' dance experience. The manager is very helpful and accomodating to guests, and their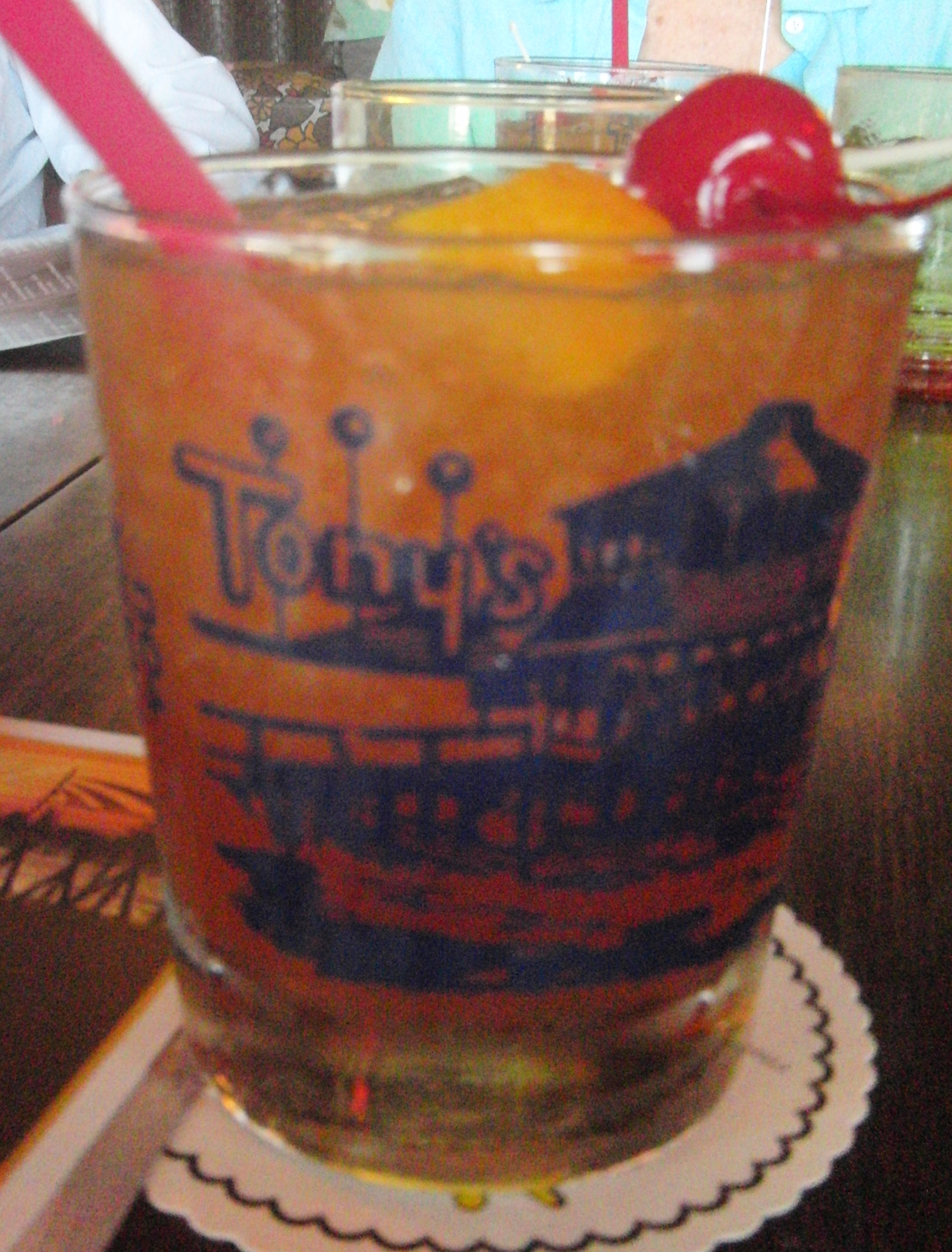 attractive staff will inspire you to have a total Brazillian experience. For an island style lunch try historic Tony's on the Pier and enjoy a signature mai tai while you view their huge collection of celebrity photos highlighting their exciting past serving seafood favorites to the stars.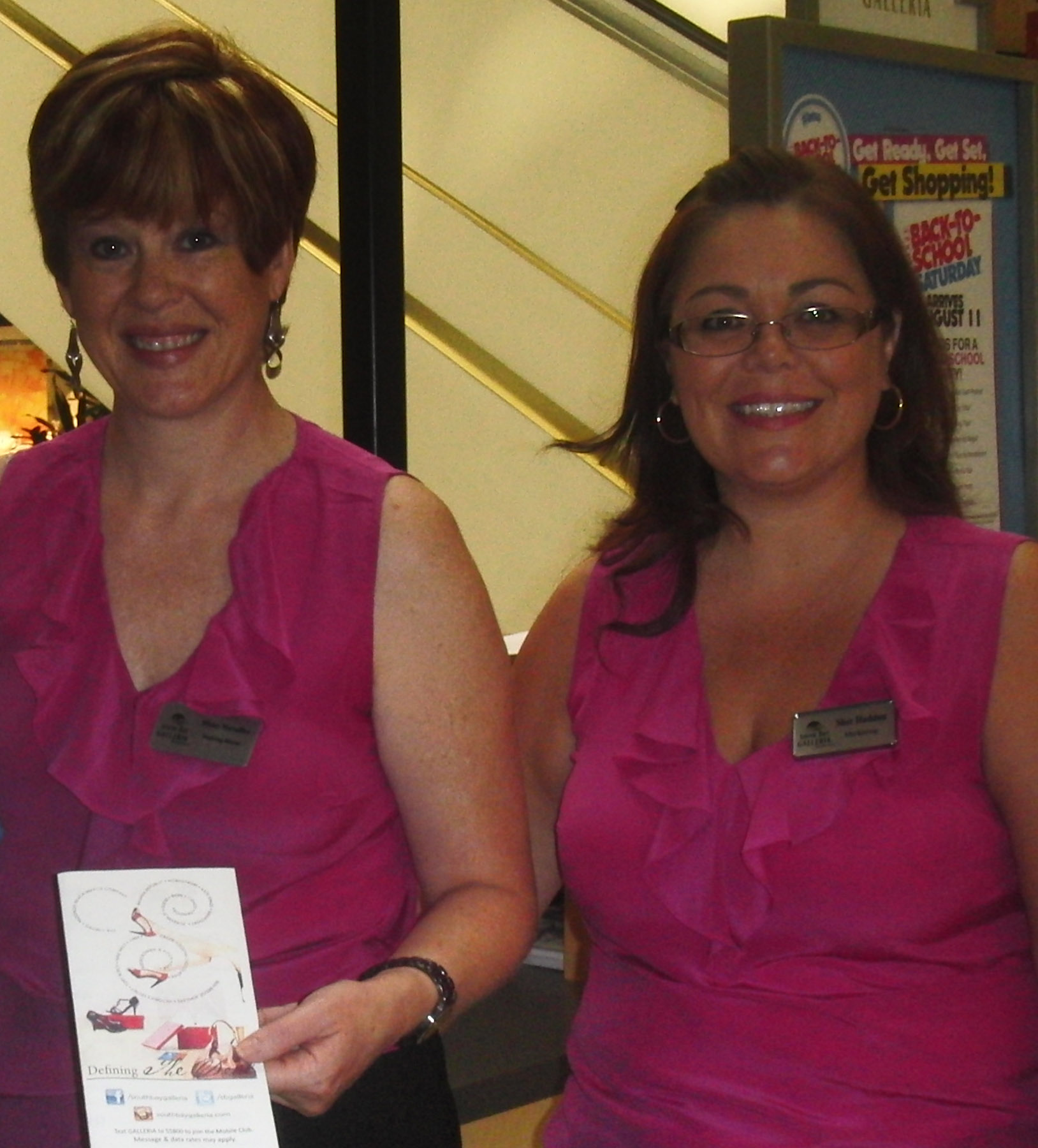 Shopping in this seaside area is outstanding as well, and can provide the makings for a memorable girlfriends get-a-way to shop and eat, and don't forget the guest services ladies at the South Bay Galleria, who will save you time and money. The Galleria is located a quick taxi ride away to fill the needs of proven professional shopping mavins. You will find great clothes at Kohl's or Nordstroms, and a bevy of great shoe stores and novelty gift shops. The Crowne Plaza Hotel offers shuttles for shoppers daily.
The water activities in Redondo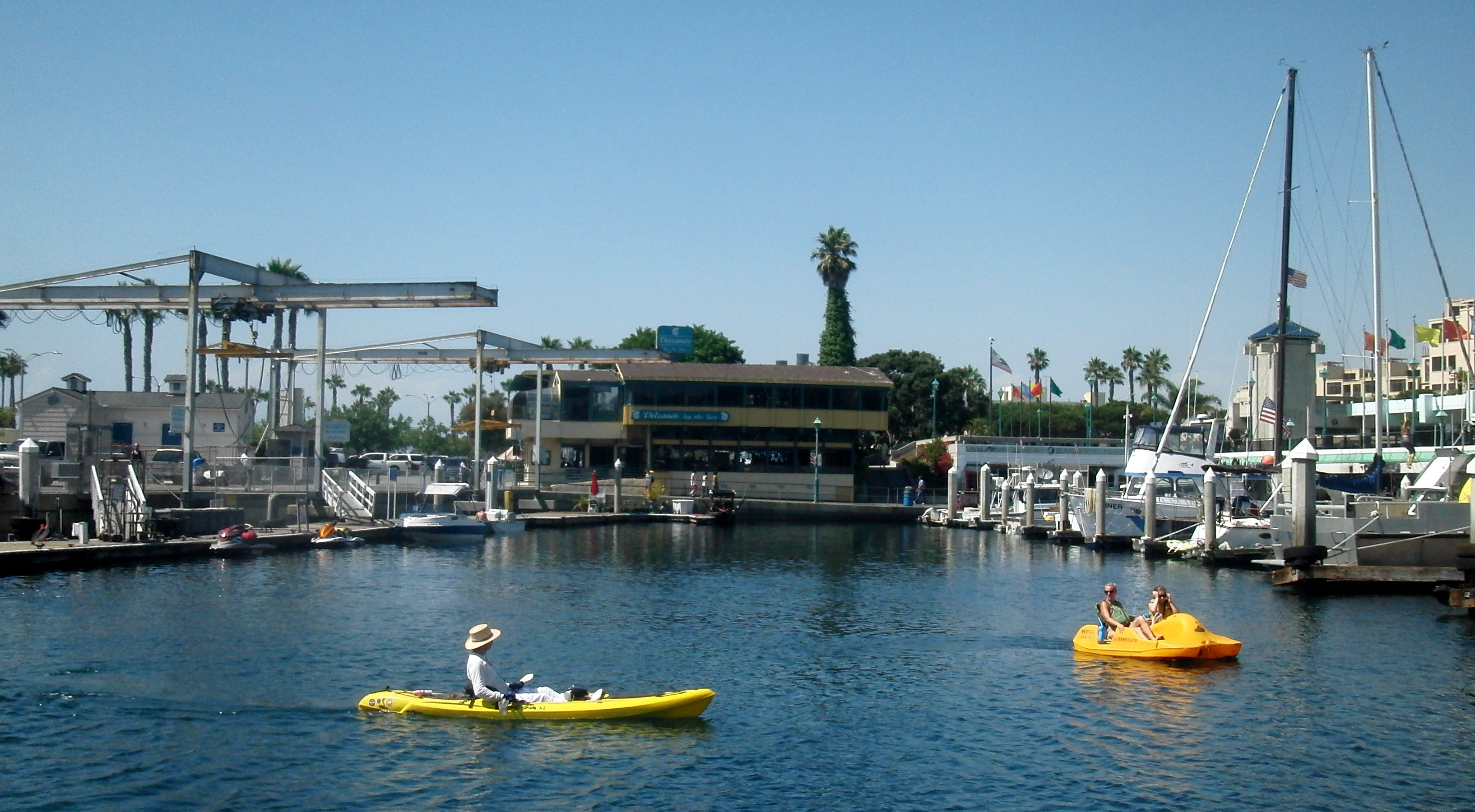 Beach are outstanding and provide everything from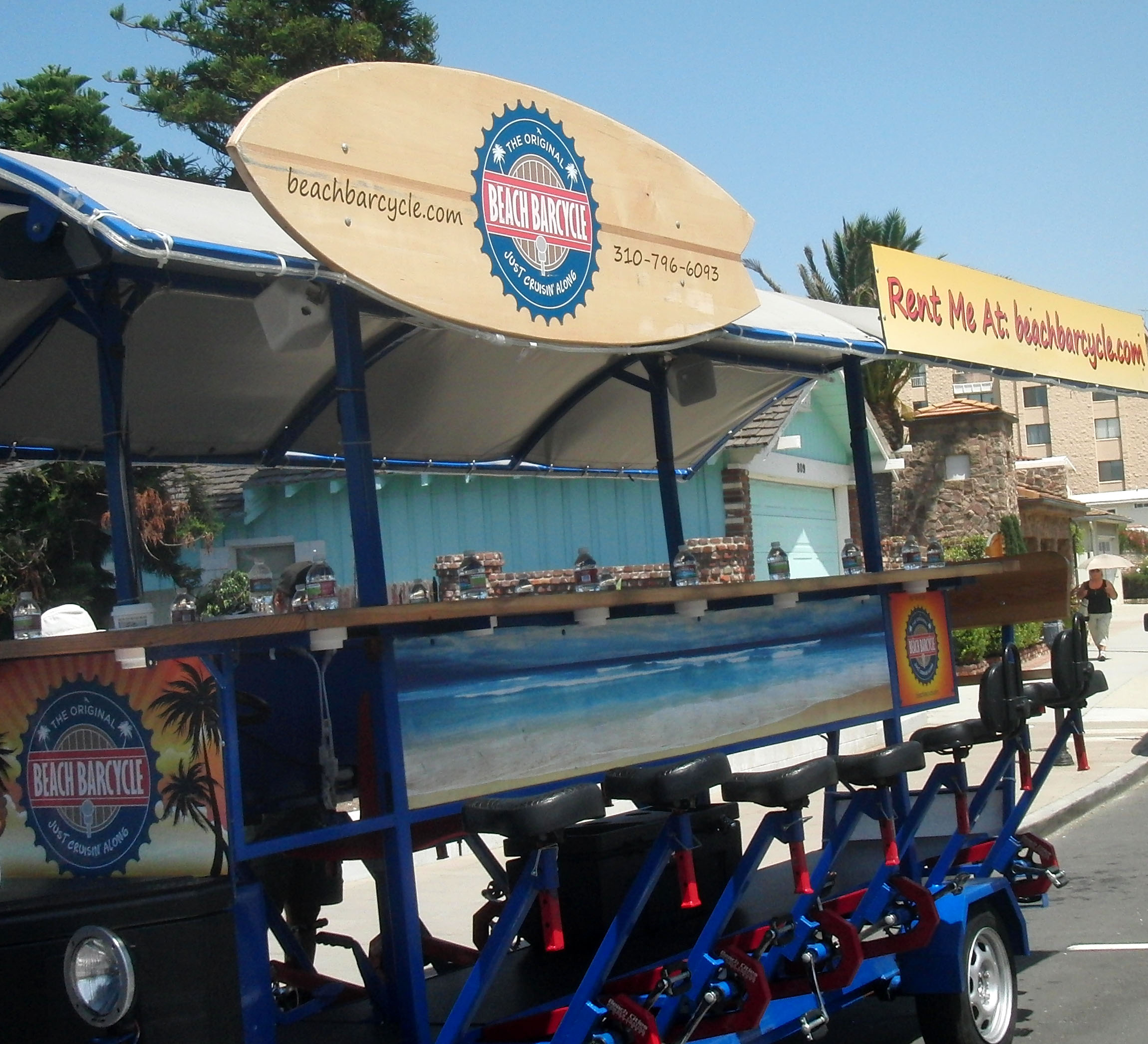 sailing, fishing, paddle boats, surfing, and more. For whale and dolphin watching there are wonderful trips on The Voyager. The latest rage in this popular beach city is the Barcycle, a bar that peddles along the boulevard stopping at selected breweries and bars where riders can refresh themselves. For detailed information on Redondo Beach options visit: www.redondochamber.org, www.hotelportofino.com, www.visitredondo.com, www.crownplaza.com/redondobeach, www.kingharbor.com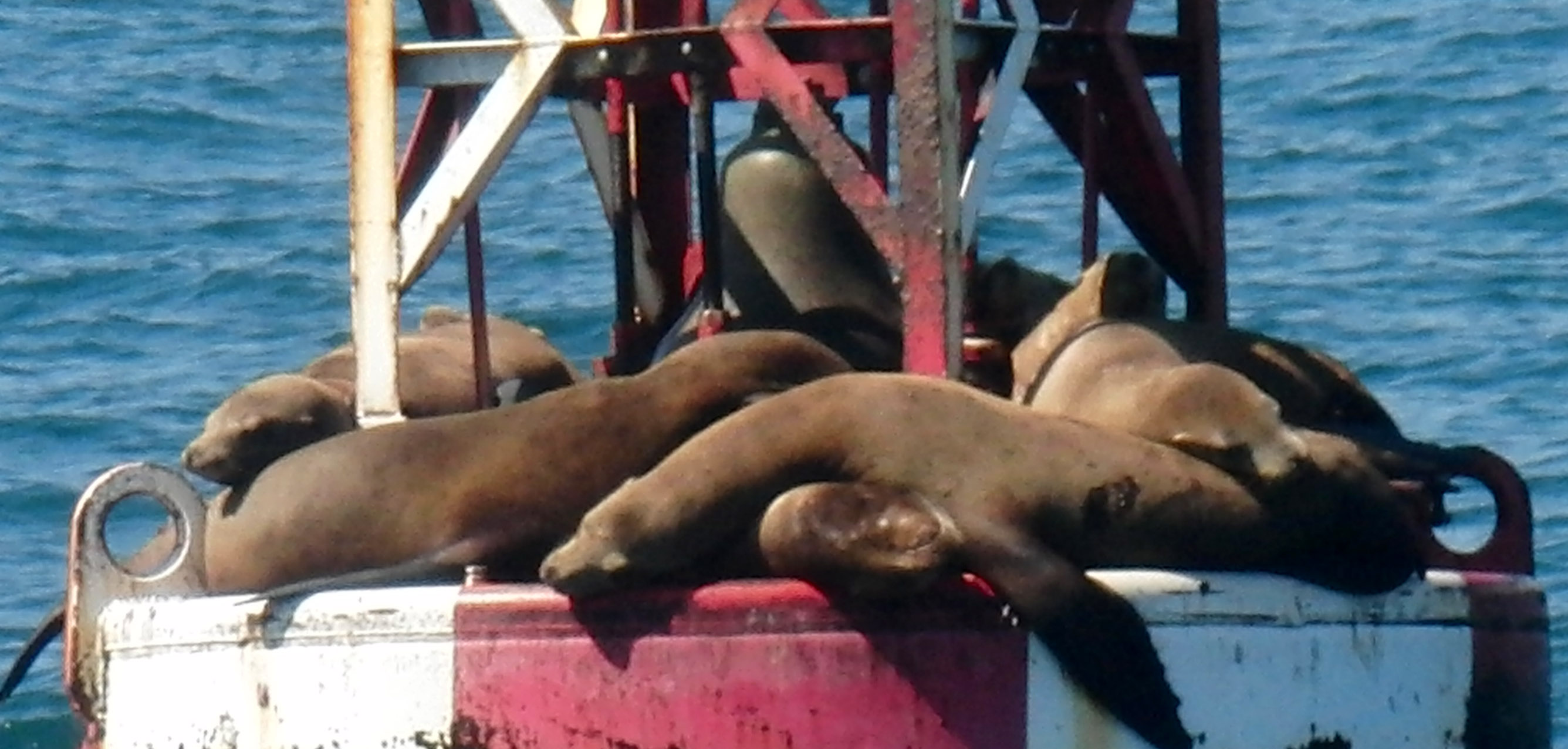 I highly recommend this delightful escape by the sea, and guarantee you will feel as relaxed as these happy little sea lions who live in the harbor. Try to make the upcoming 17th Annual Surf & Turf Lobster Festival September 21-23.  Life is Good -Enjoy It!
---