CHEF/HOTEL PROFILE    .   .   .
VILLA DEL PALMAR LORETO RESORT & SPA 'TASTE & SIP' GASTRONOMIQUE IN PARADISE

by Bonnie Carroll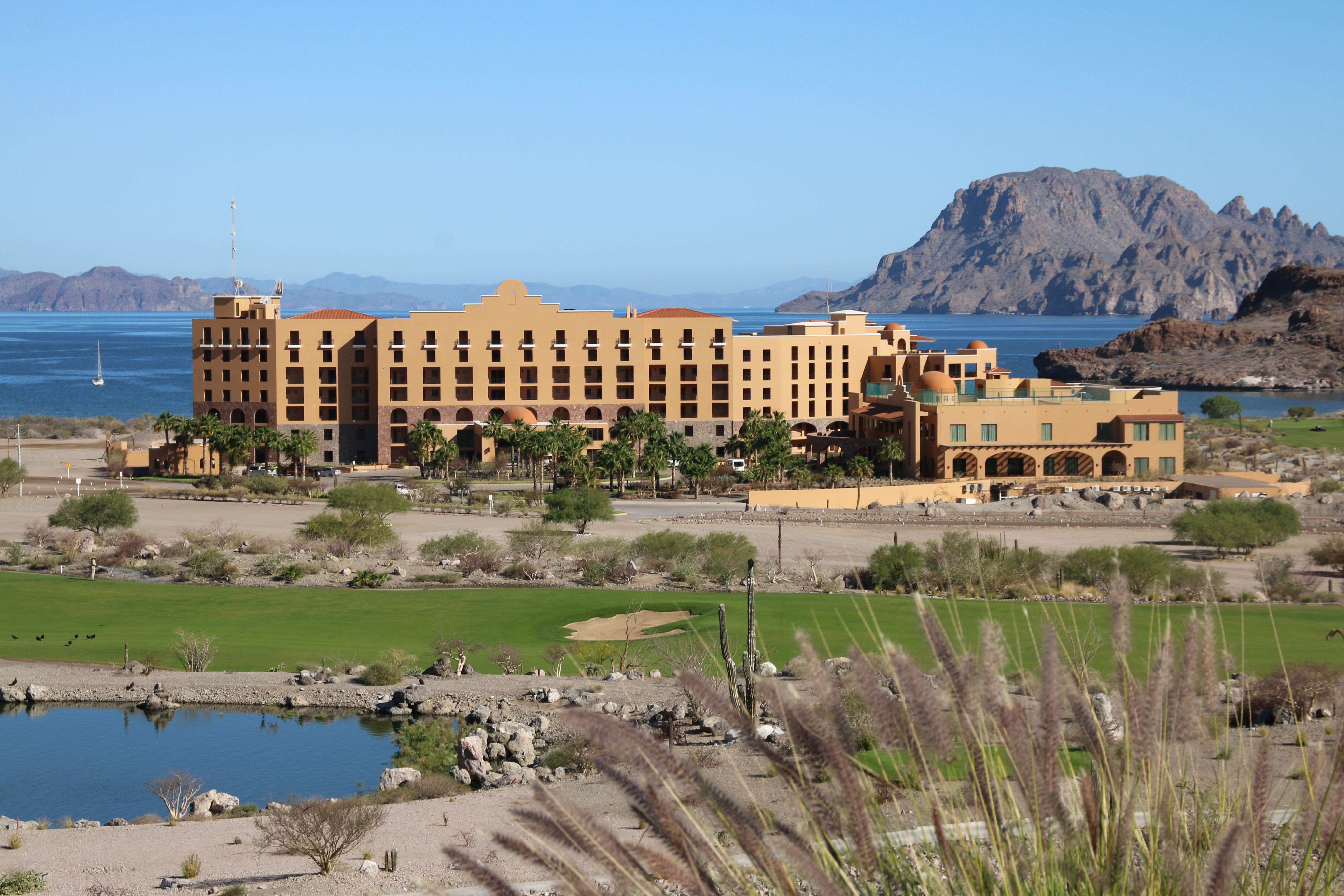 The beauty and serenity of Villa del Palmar at Loreto are difficult to portray in words, and photos are just a teaser to how unique a destination this resort located on Danzante Bay truly is. I was delighted to make a second visit to partake in a haute cuisine and wine experience presented by the Villa Del Palmar staff and two outstanding vintners, one from Seattle, Washington and one from Guadalupe, Mexico.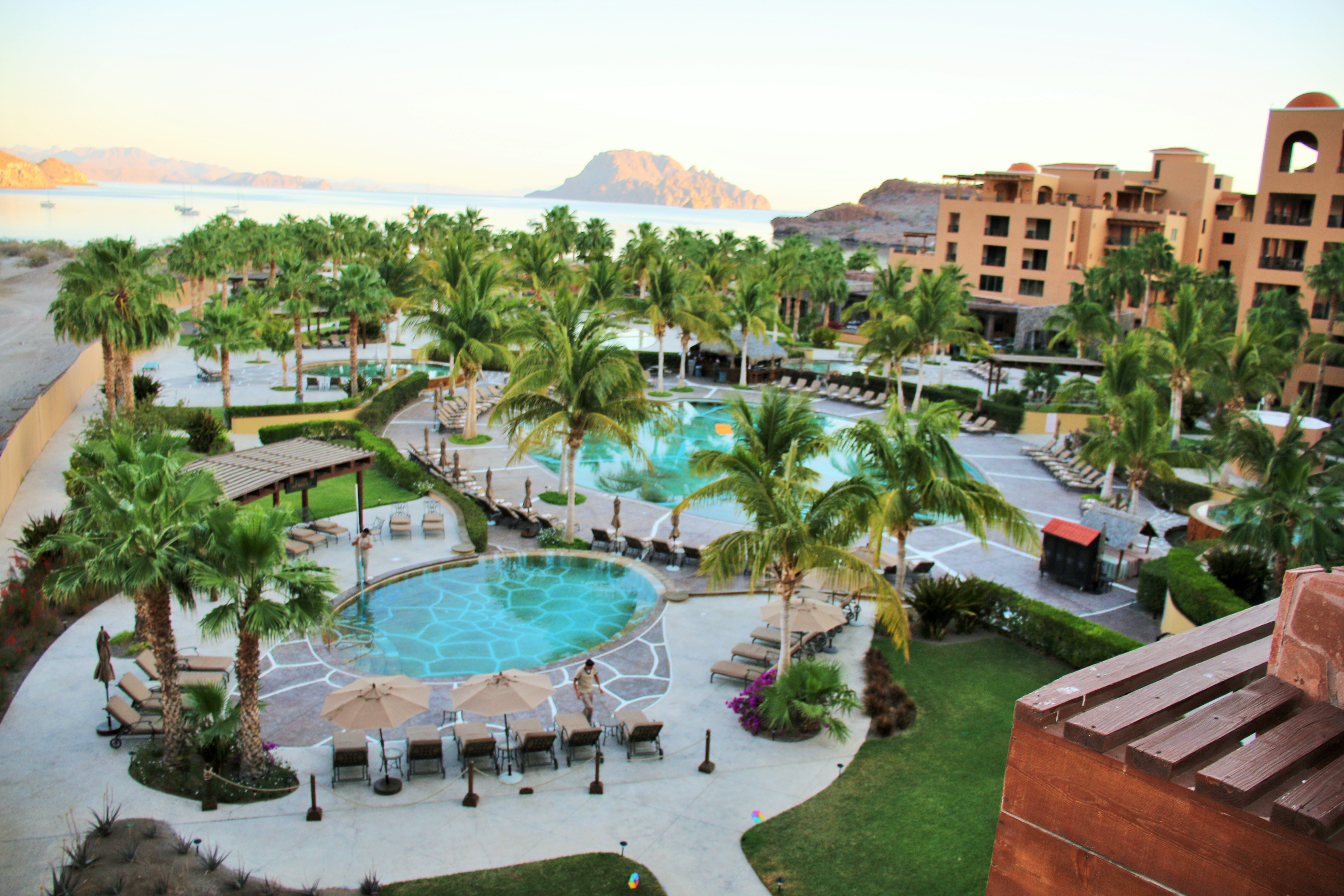 Only a two hour flight from Los Angeles, Villa del Palmar at Islands of Loreto offers a wonderful weekend escape for vacationers. The short airport ride to Villa del Palmar provides views of outer Loreto, and countryside with lovely seascapes leading to the private resort sitting regally on Danzante Bay, featuring a serene private beach for guests enjoyment.
The suites at this venue are simply gorgeous, and include fully equipped kitchens for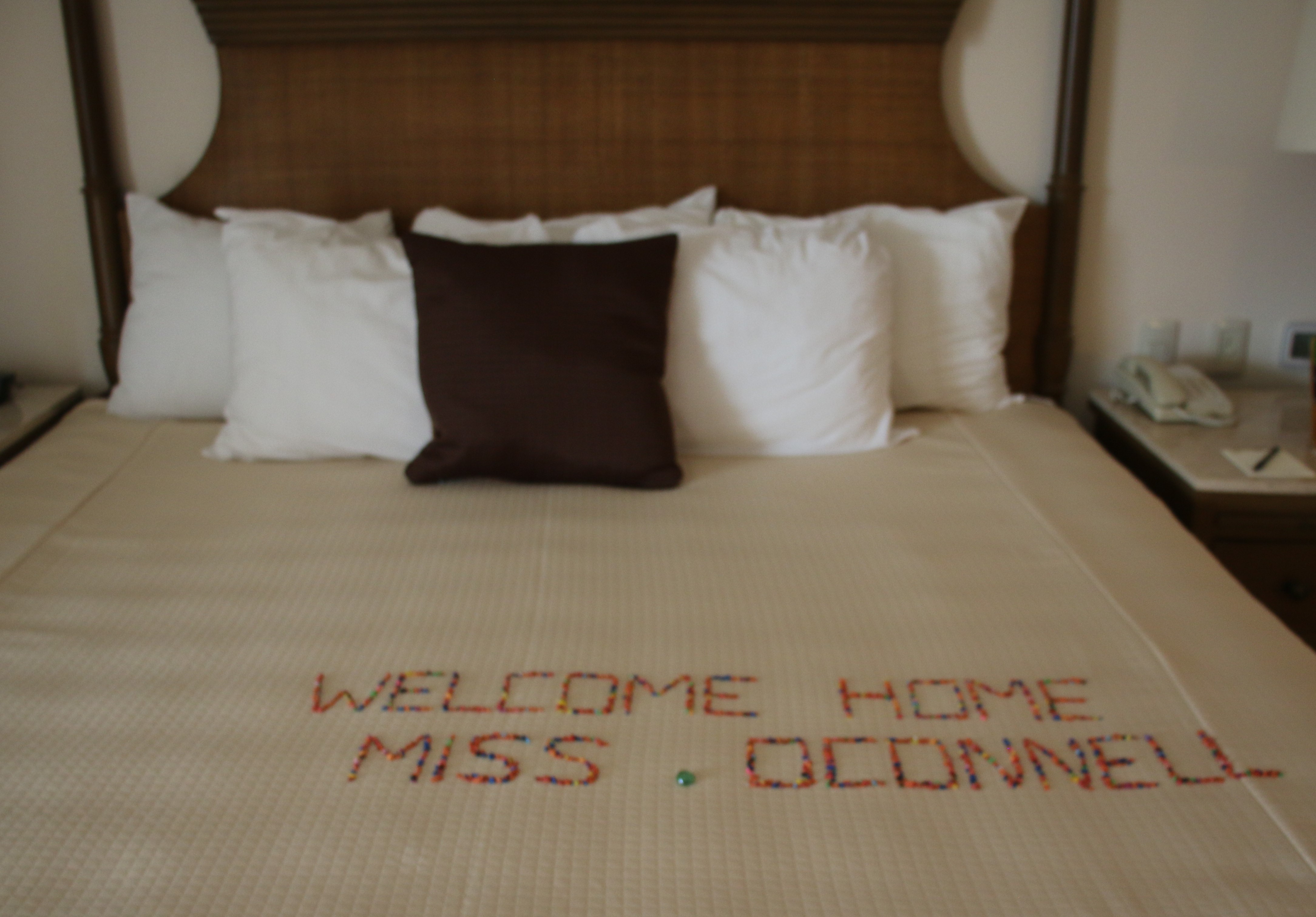 guests who are traveling with children or guests who prefer to cook meals and enjoy them on their private patio. The resort has a fully stocked grocery store to purchase food and beverages. The suites are quite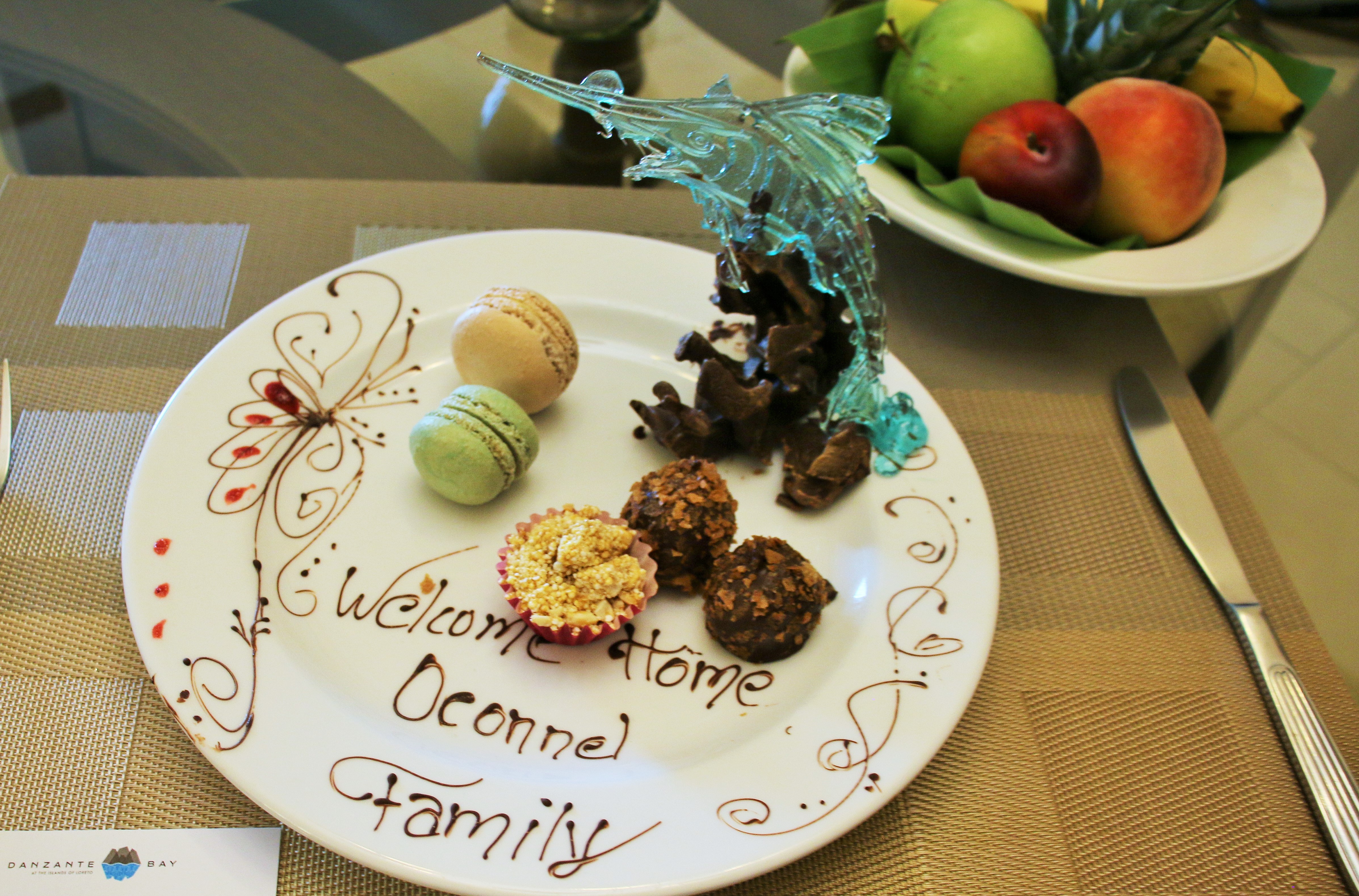 large and room service keeps everything perfect during your stay, as well as delivering room service meals in your room if requested. The rooftop suite has five bedrooms and a private patio jacuzzi that would be ideal for a large family reunion/vacation. Upon check-in I was greeted with a beautiful welcome dessert and fruit display and a welcome message created with colored stones on my bed that was beyond thoughtful. The staff at this resort cannot be beat, they are fantastic. From Sixto Navarro the General Manager to the grounds keepers everyone is polite and helpful.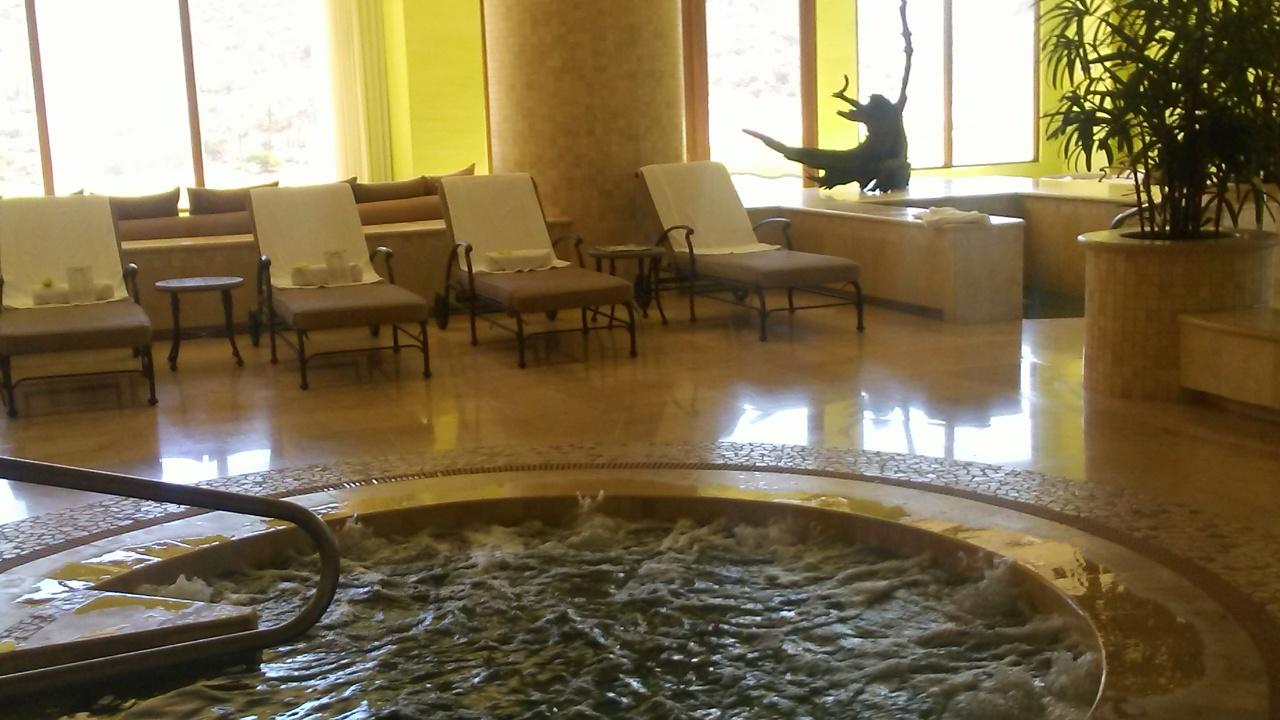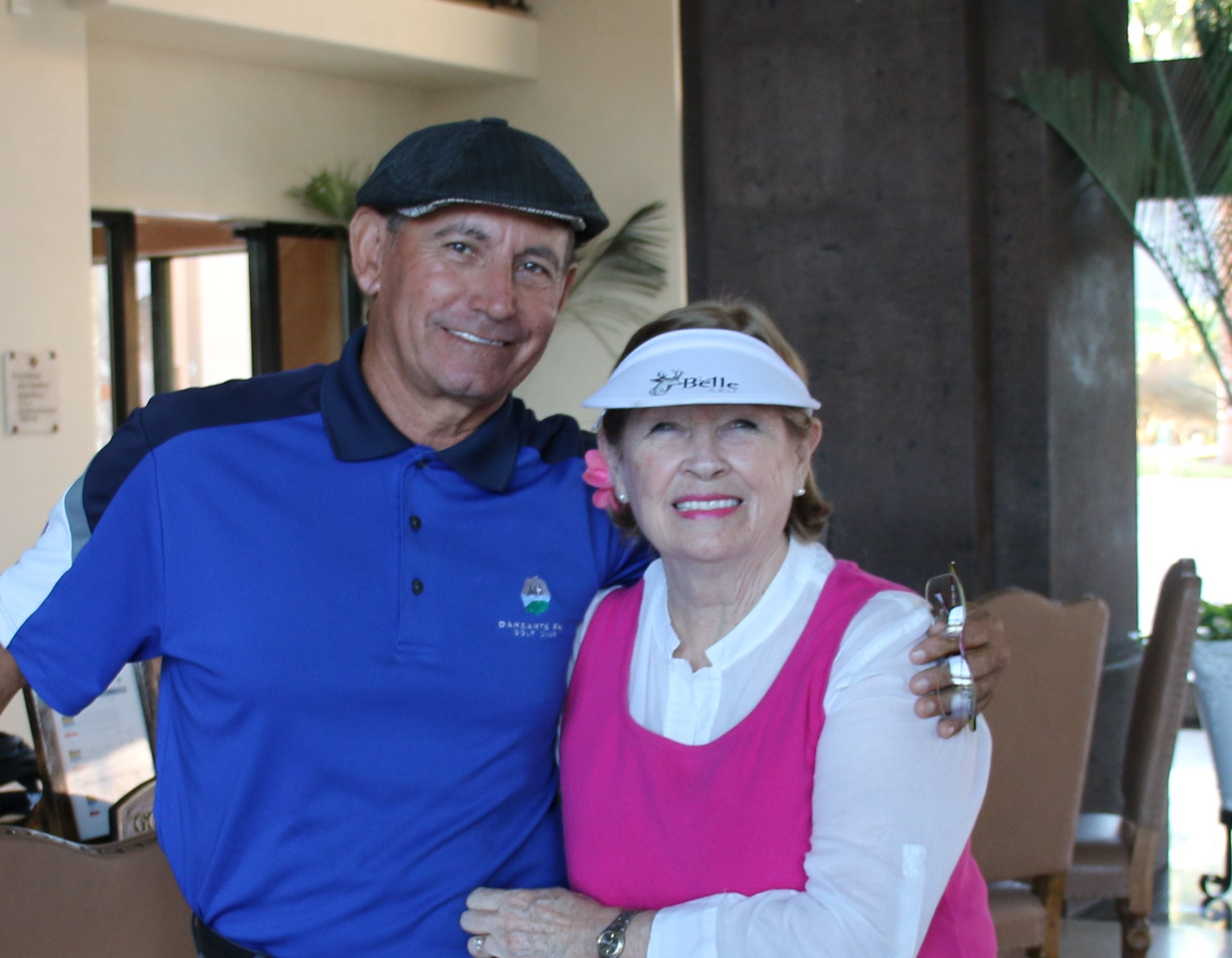 Activities are numerous and include a bevy of water and beach activities of  kayaking, snorkeling, scuba, paddle boarding, fishing or just relaxing on a beautiful beach enjoying fruit bowls and margarita's. The Sabila Spa offers a blissful area with jacuzzi pools, steam, sauna, a variety of wonderful treatments by skilled therapists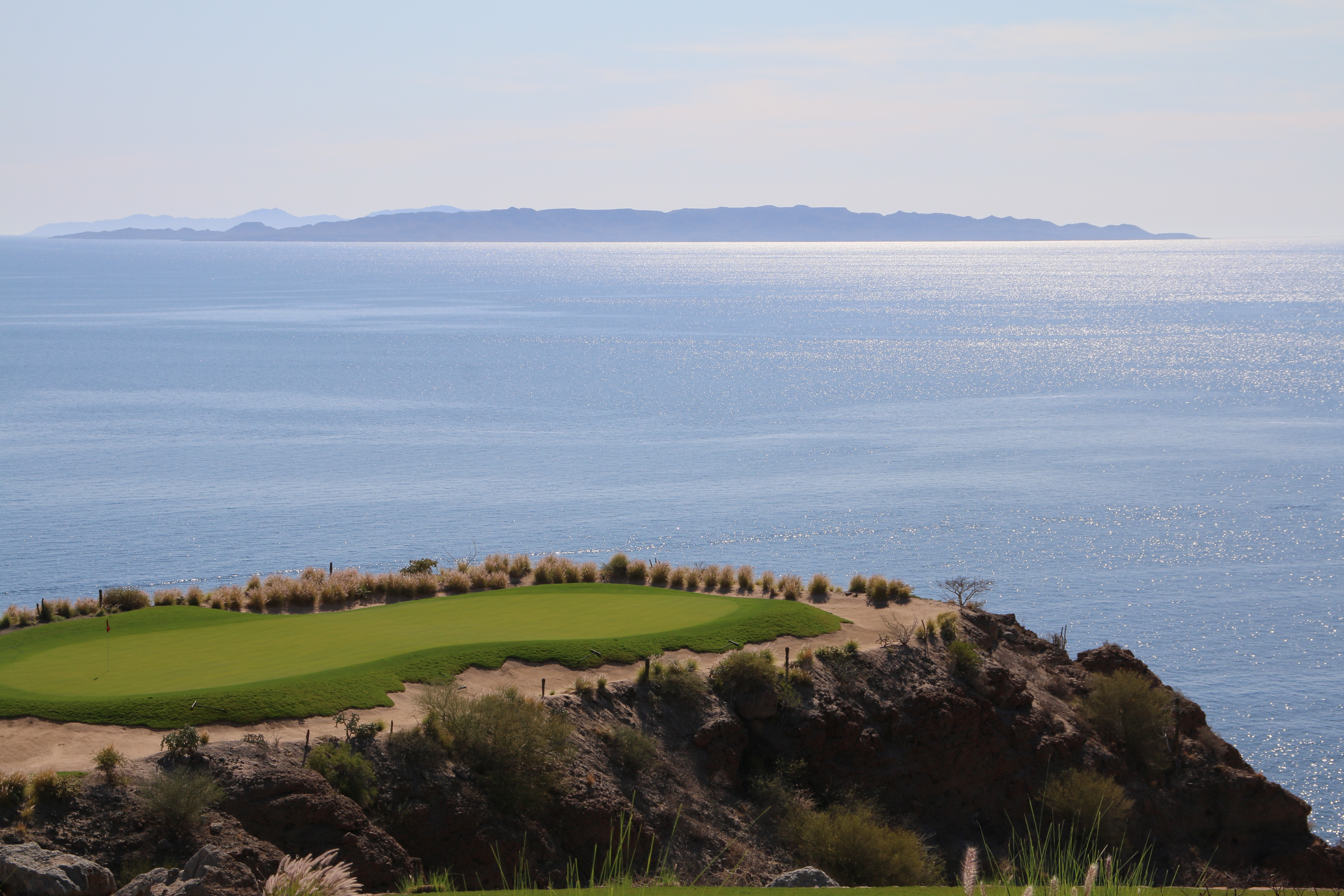 and hair/nail care. For folks who need to maintain a daily exercise regimen there is an outstanding workout area with state-of-the-art equipment in the spa overlooking the golf course. I truly enjoy this spa and director Claudine Reimer who always strives to meet guests individual needs. The Danzante Bay Golf Course has an amazing driving range, awesome views, clubhouse, club rentals, slick carts and is one beautiful golf course designed by Master architect Rees Jones. I was lucky to have a personal introduction by skilled golf professional Danny Gomez and spent some time on the renowned 17th hole overlooking the ocean.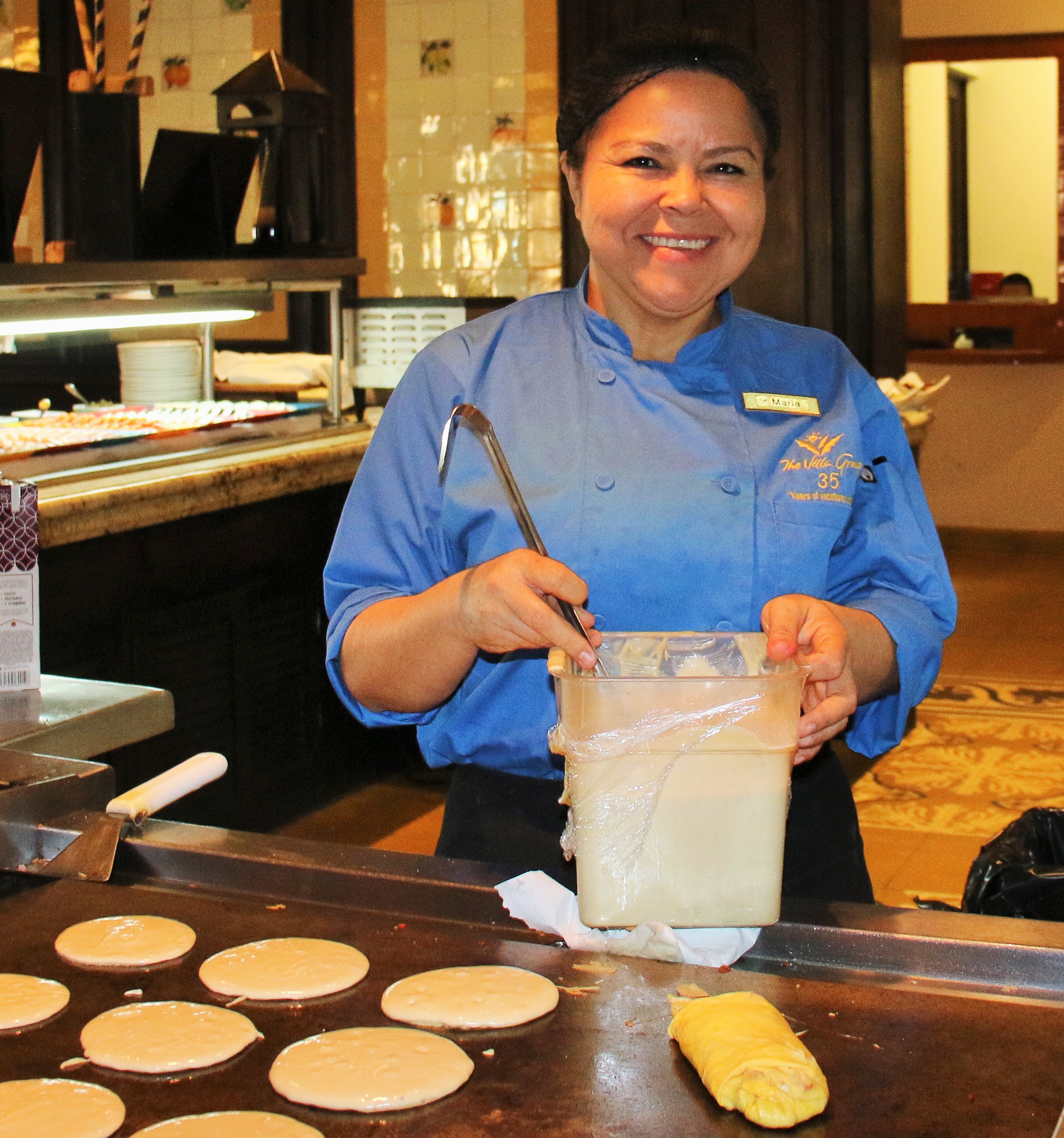 Breakfast at the Market Restaurant is a cornucopia of delicious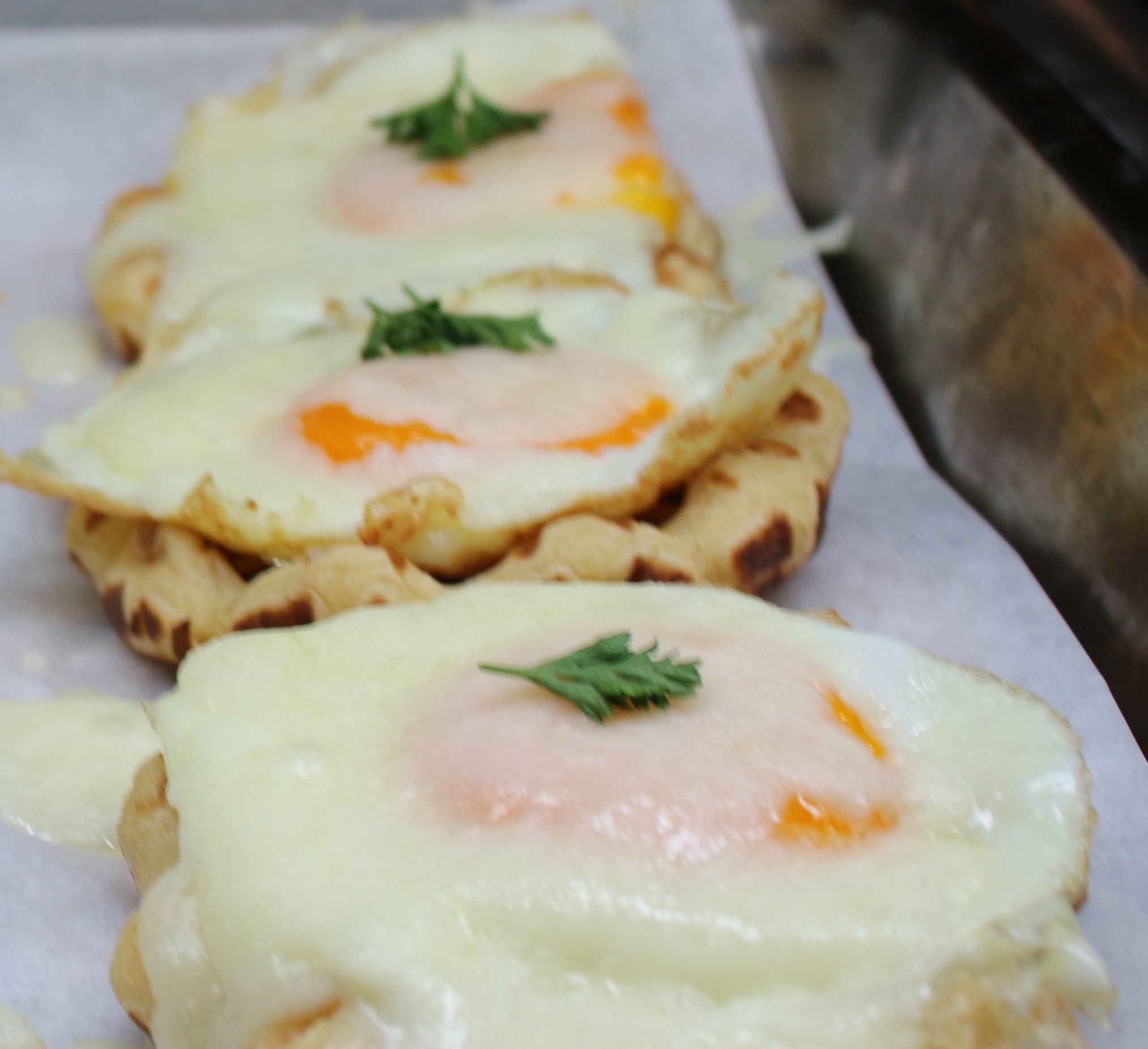 surprises, including special egg requests, freshly made pancakes paired with wonderful meat items, fruits, freshly baked goods, Mexican sides of beans and vegetables along with hot and cold cereals, juices or smoothies and a variety of coffee drinks. They serve an amazing green drink that is outstanding in the morning. I looked forward to chatting with Maria the chef who prepared my perfect omelets each day.
Casa Mia Restaurant has flair and a varied menu. I so enjoyed lunch there on two occasions. The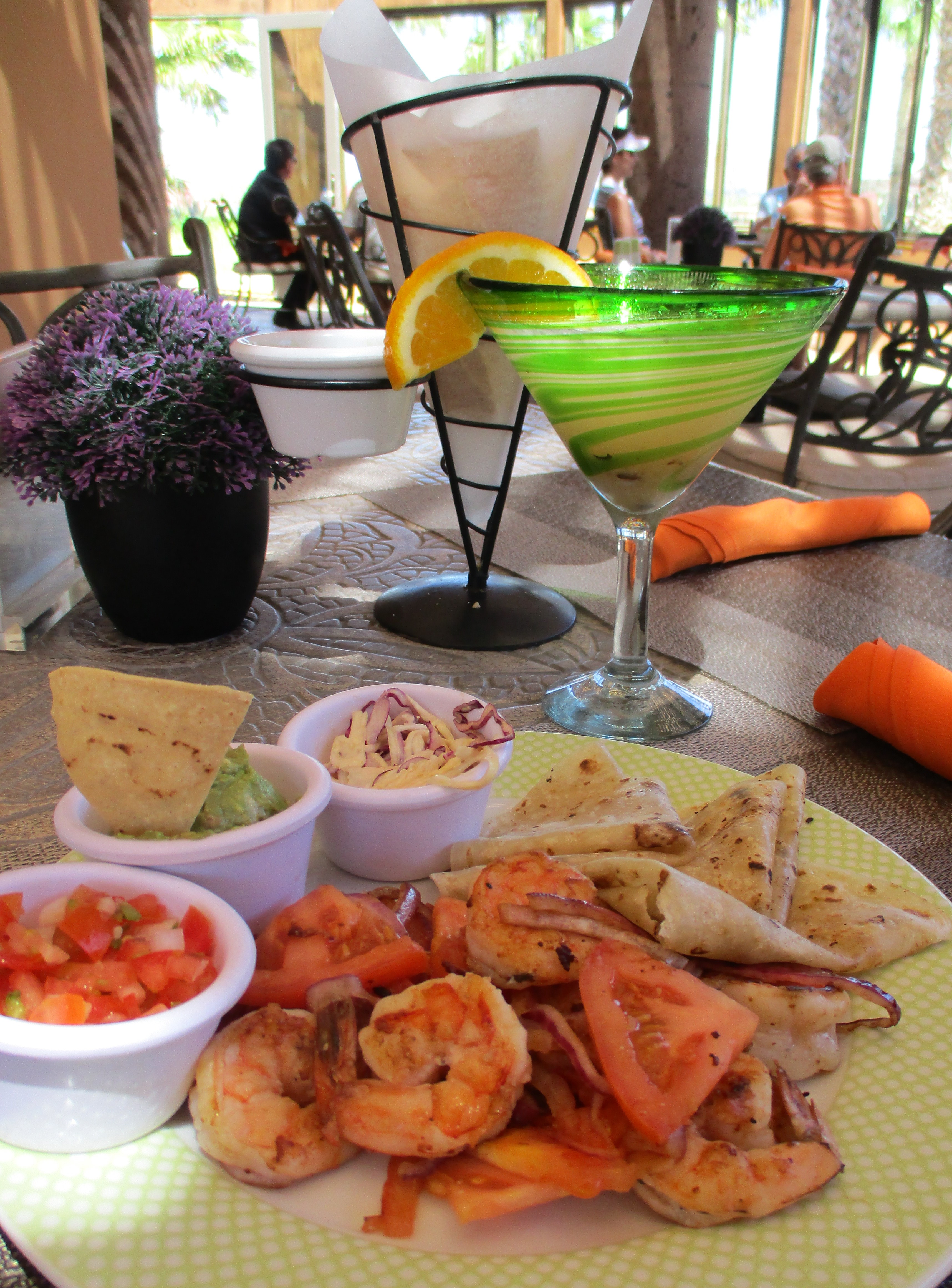 first day was a a fresh shrimp salad with spinach, lettuce,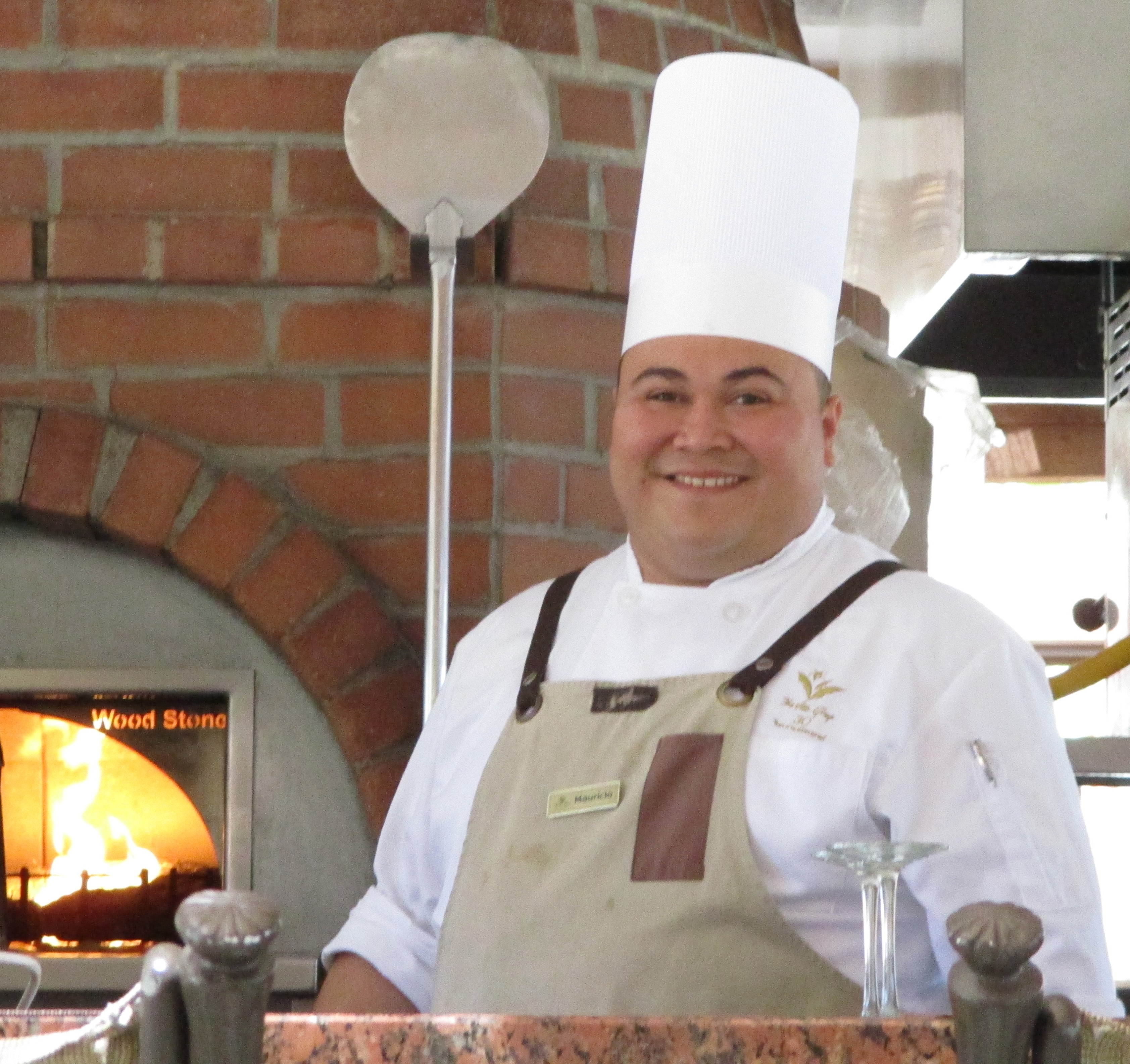 avocado, peppers, onion and a creme dressing paired with a refreshing Arnold Palmer. My second lunch at Casa Mia was a magnificent fajita of shrimp, peppers, onions, and cheese perfectly prepared by Chef Mauricio to savor with a unique Guanavana Margarita cocktail. This cocktail is made of fresh mulched guava juice, triple sec, syrup and tequila and is such a semi-sweet and delicious beachside cocktail.
Following dinner each night guests are treated to live outdoor performances in the Market patio. While enjoying the best chicken enchilada of my life I was totally entertained by a Mexican version of "Cats" that includes a very talented cast of performers. The children watching the performance with their parents were captivated while savoring treats from the endless dessert bar.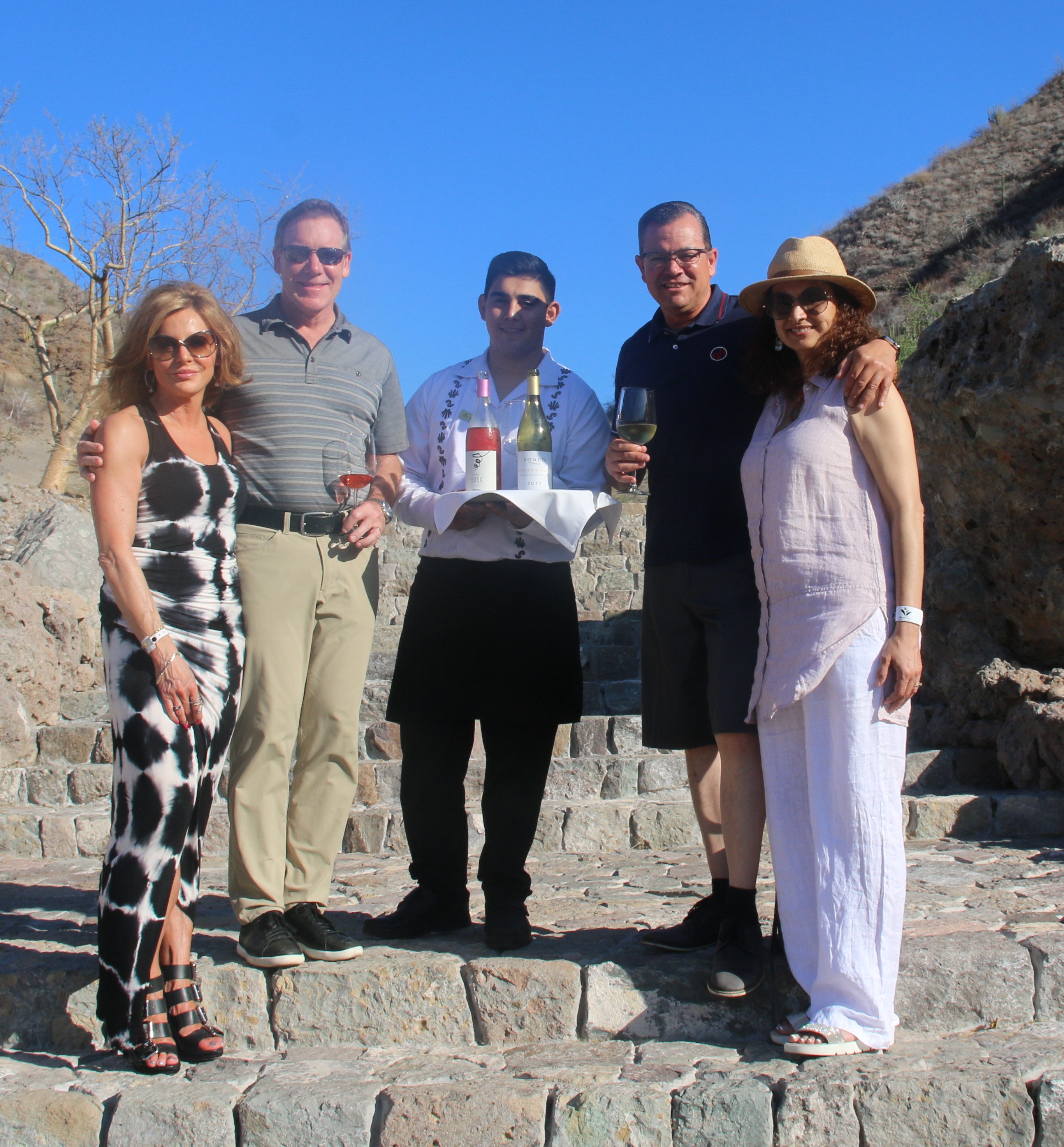 Danzante Restaurant is an elegant venue overlooking the ocean, where I enjoyed one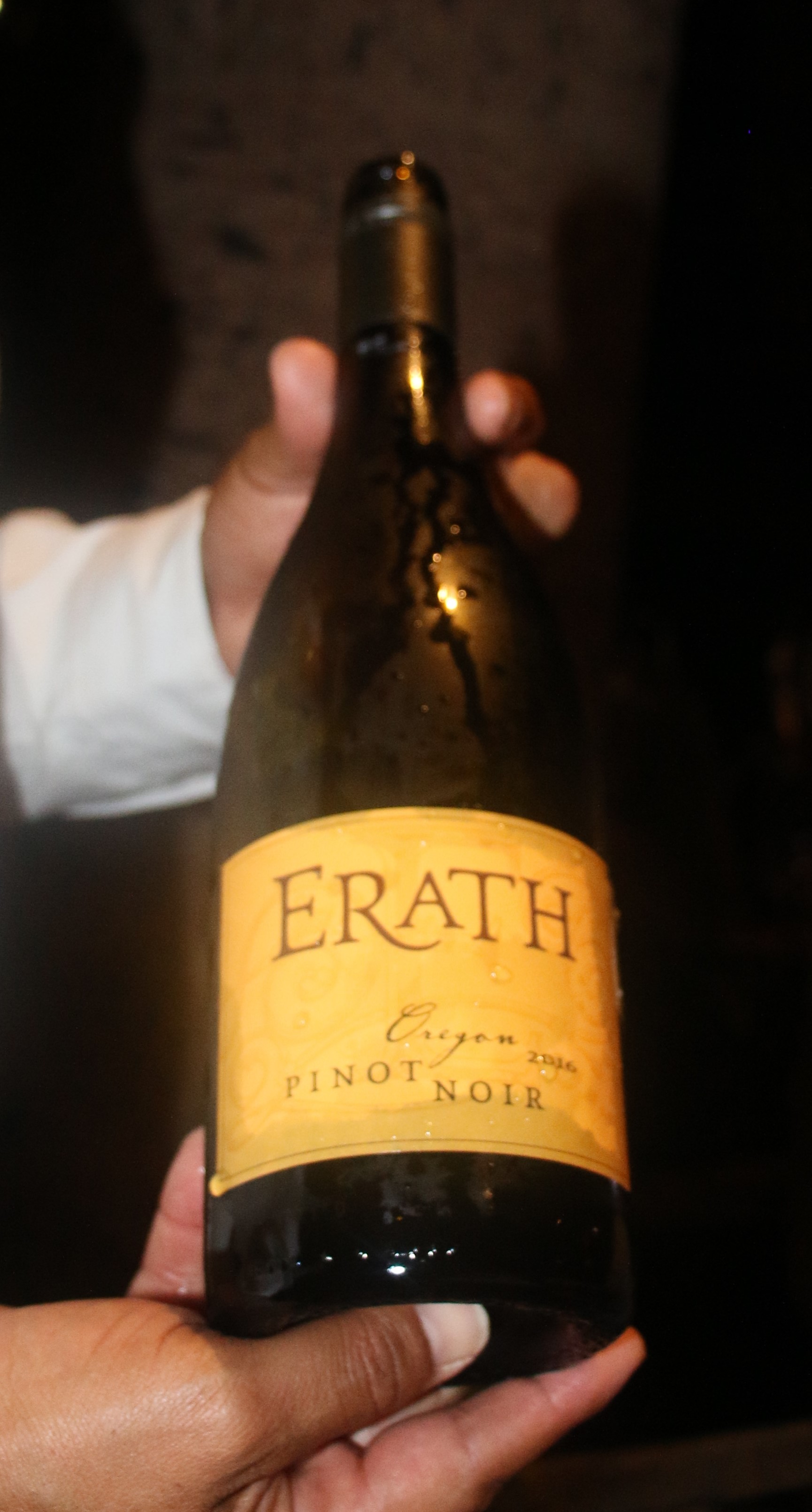 of two special Taste & Sip five-course haute cuisine dinners prepared by a team of Villa del Palmar chefs that was paired with Chateau Ste. Michelle and Rondo del Valle Wines. It was a pleasure to meet Joe Aschbacher, celebrity wine expert and national director of global accounts for Chateau Ste. Michelle and his wife, as well as Arthur and Olivia Cruz from Rondo del Valle Wines during a delifghtful food & wine pairing at the golf club overlooking the TPC Danzante Golf Course as the sun was setting. The sunsets at Villa del Palmar are of the best I've seen anywhere in the world.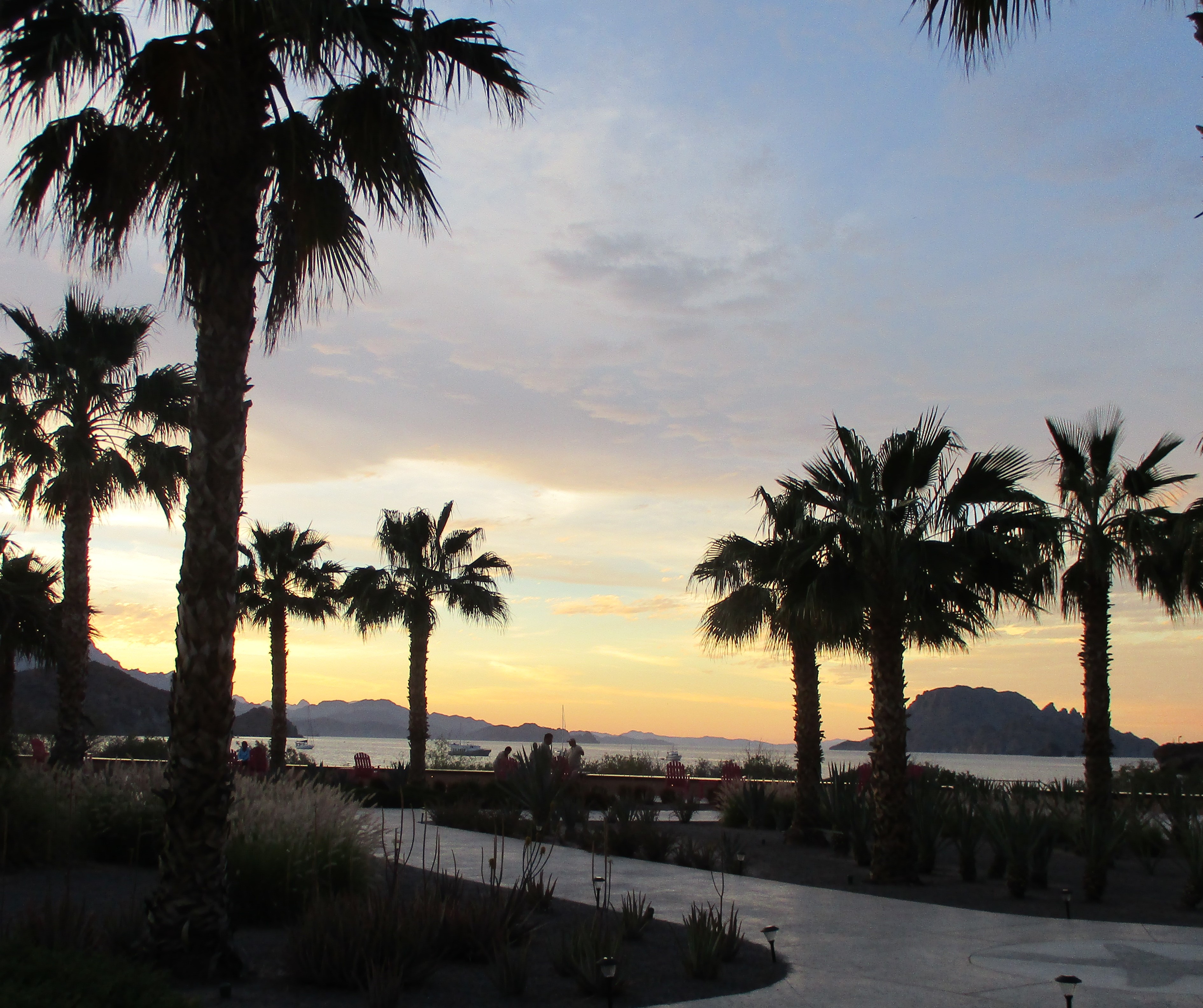 The first Taste & Sip Dinner featured an Italian inspired menu and was held in Casa Mia. The sensational menu was paired with Chateau St. Michelle Wines including their outstanding, Rose, Mimi Chardonnay and delicious Erath Oregon Pinot Noir 2015, along with several Rondo wines. Both Taste & Sip dinners were magnificent and kudos to the chefs and sommeliers who made such an outstanding team effort. It was also a pleasure to meet Mr. Owen Perry Co-Owner of the Resort who was in attendance at the dinners during my visit.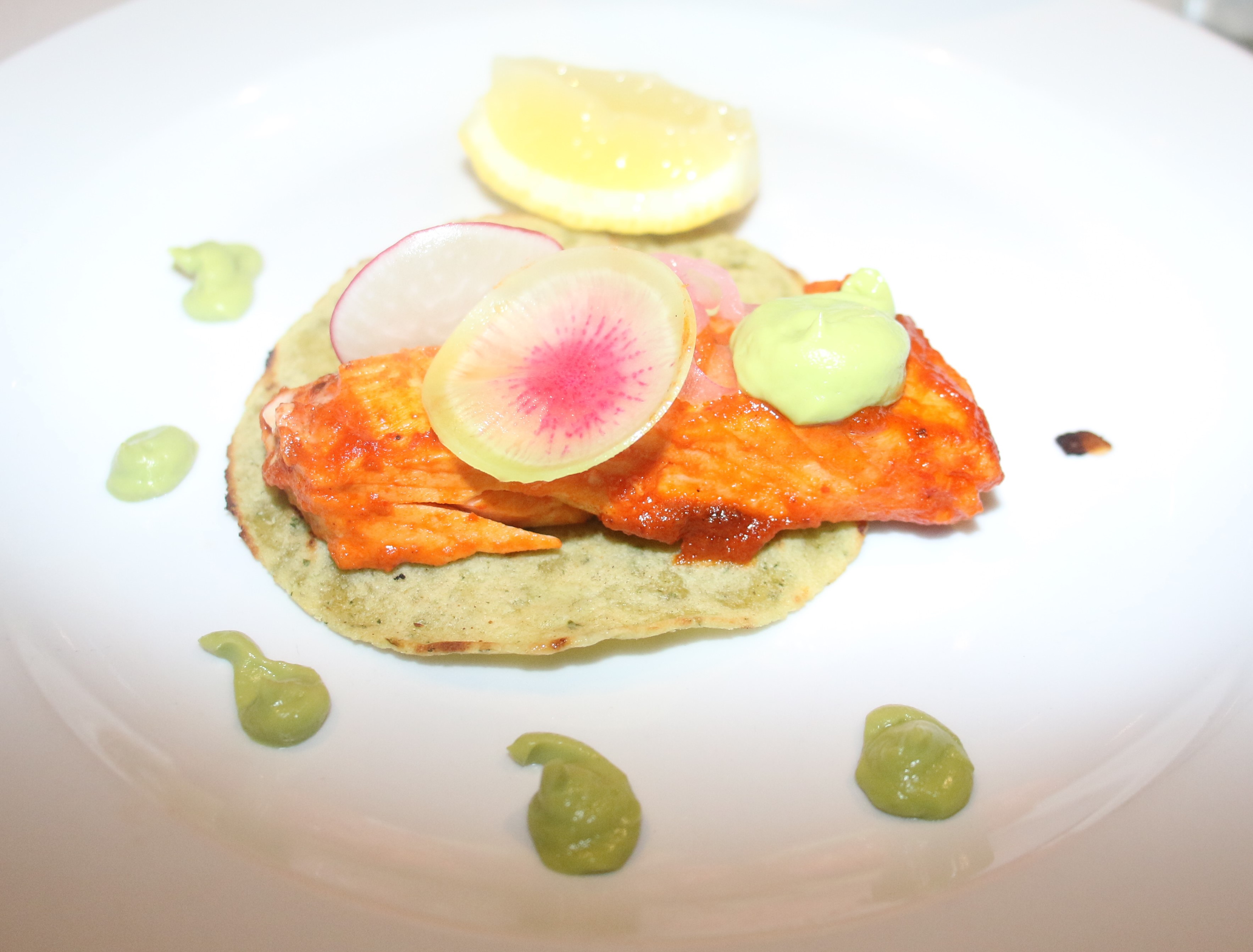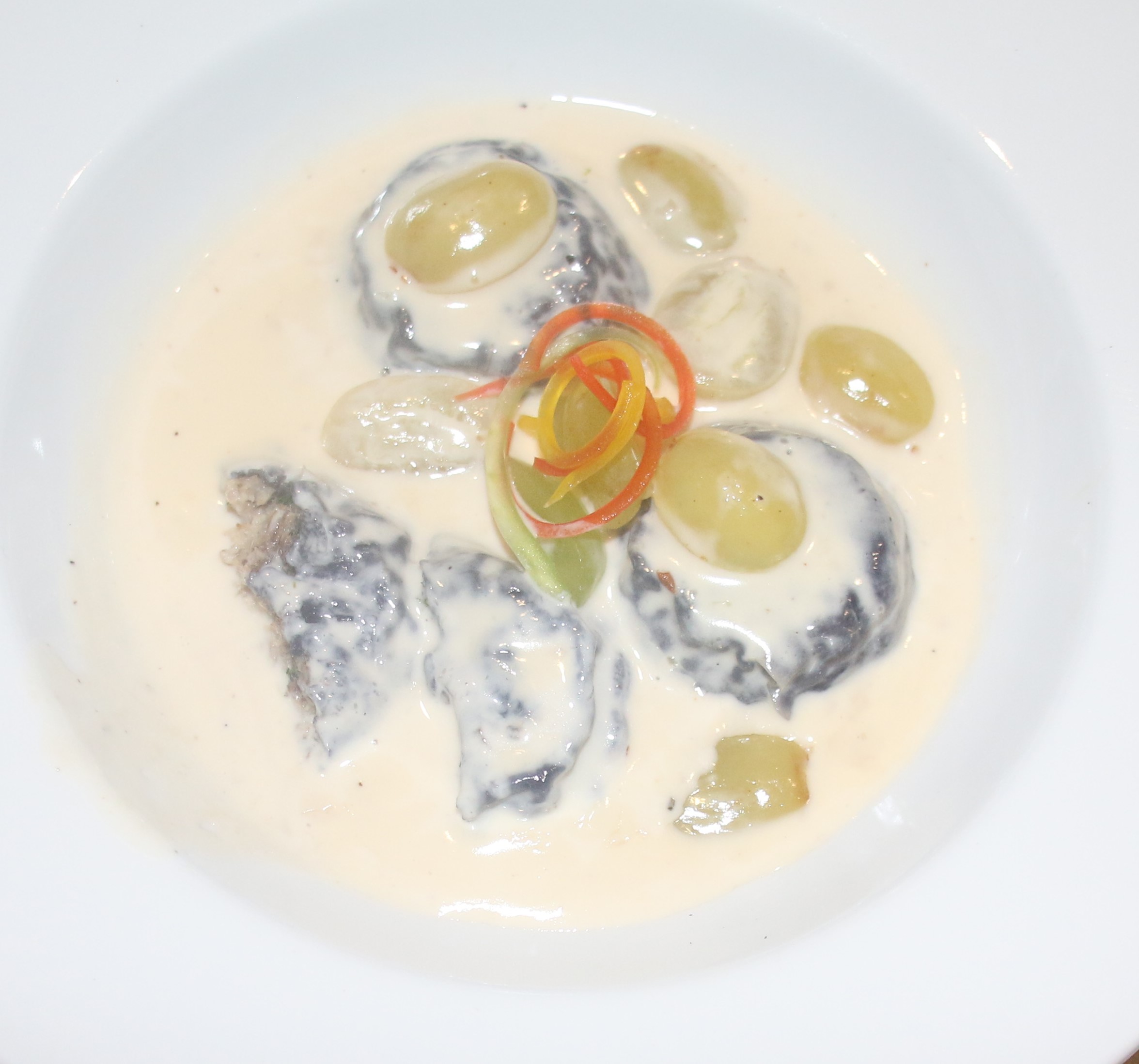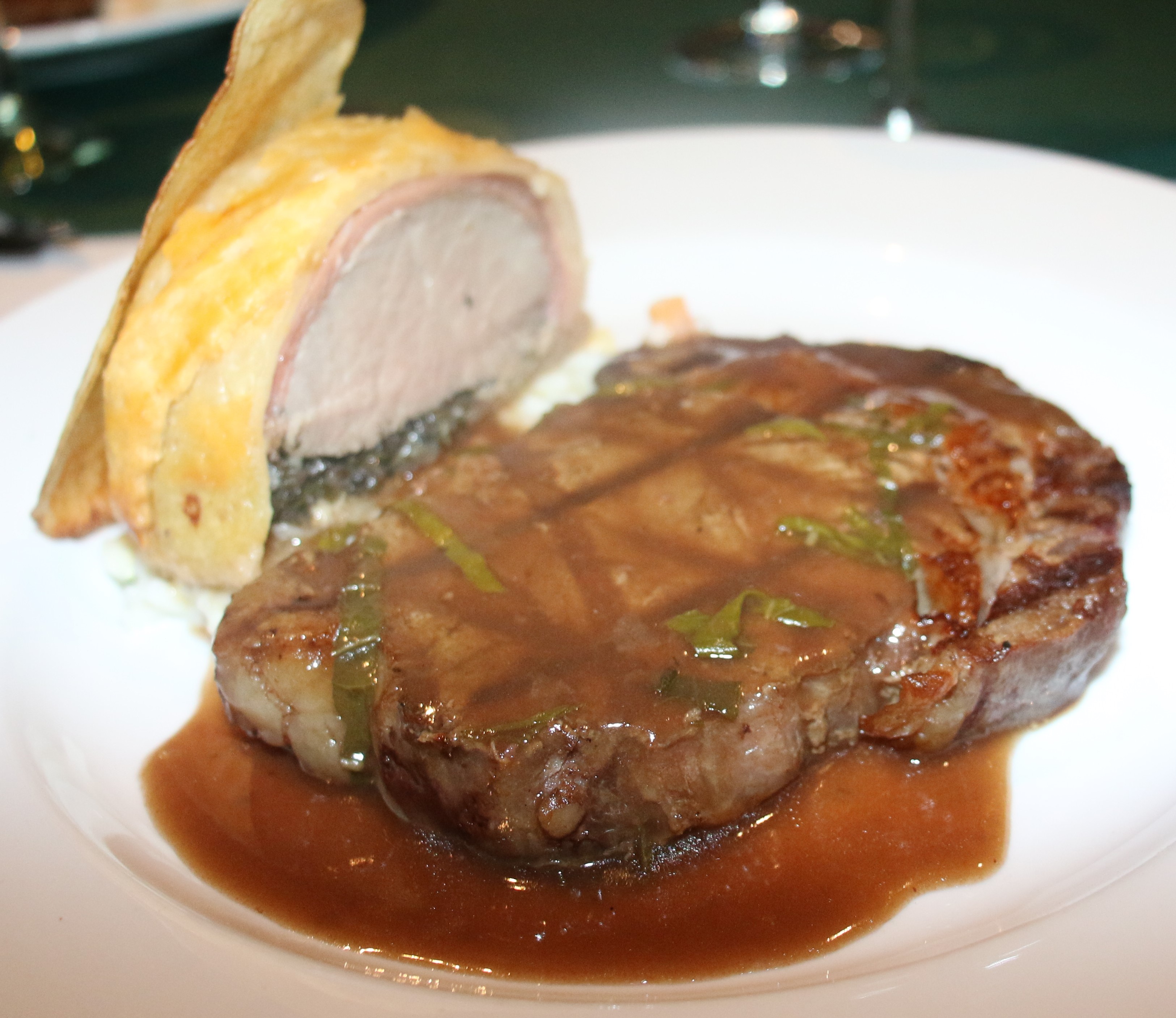 The Italian Night Dinner included a spectacular menu of cannoli with "pastor" style salmon over corn tortilla with coriander and sauce with corn kernels, followed by ravioli with grape veronica sauce and Granna Padano cheese crust. Entree of rib eye medallion and pork belly in purple basil sauce, and beef medallion with foie gras and porccini mushroom in baked phyllo pastry on a bed of risotto was prepared and served perfectly. The sweet ending dessert was Zuccotto with hazelnut cream and amaretto cream, passion fruit ad crystallized mint paired with Frepe Catilli & Cognac.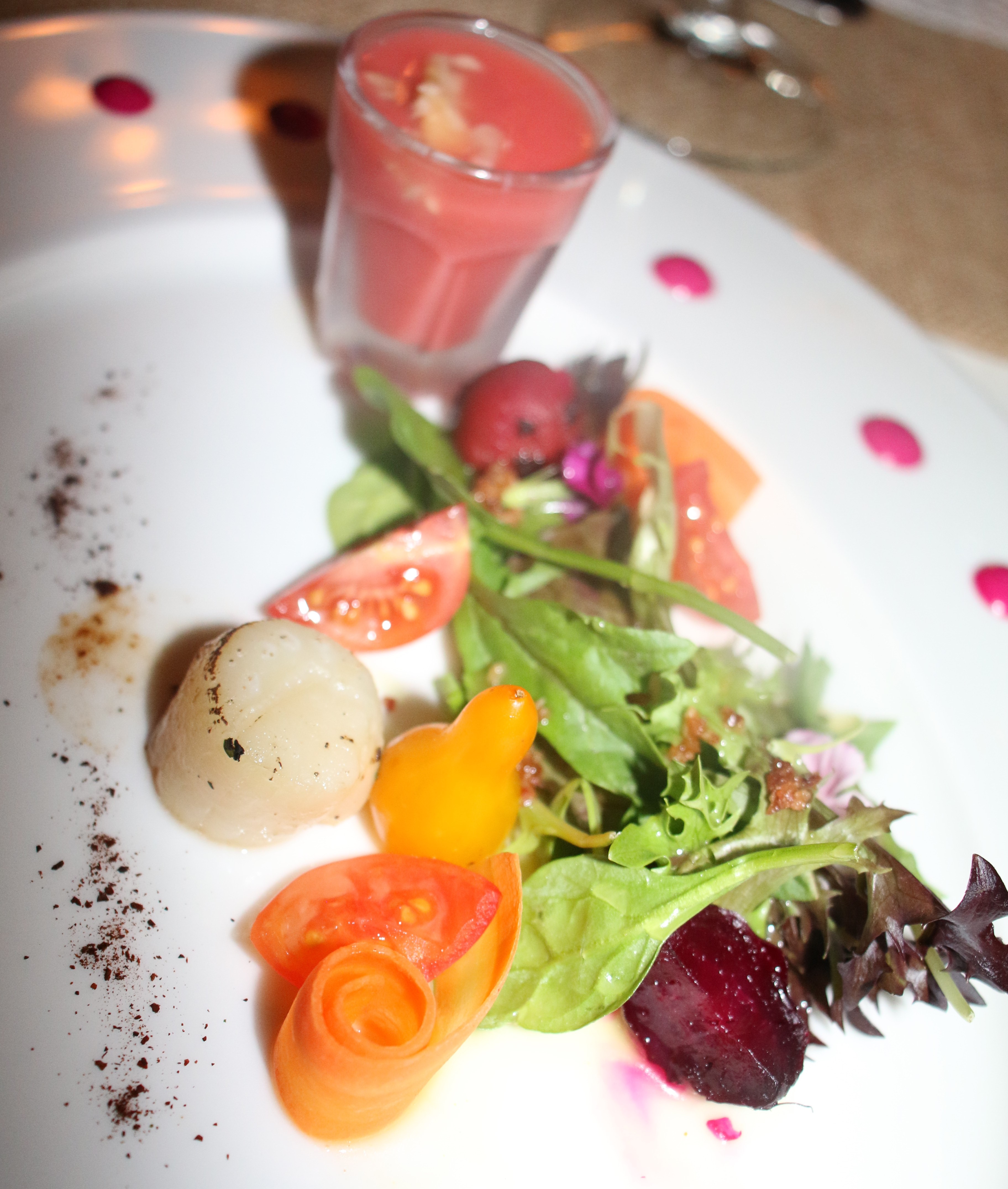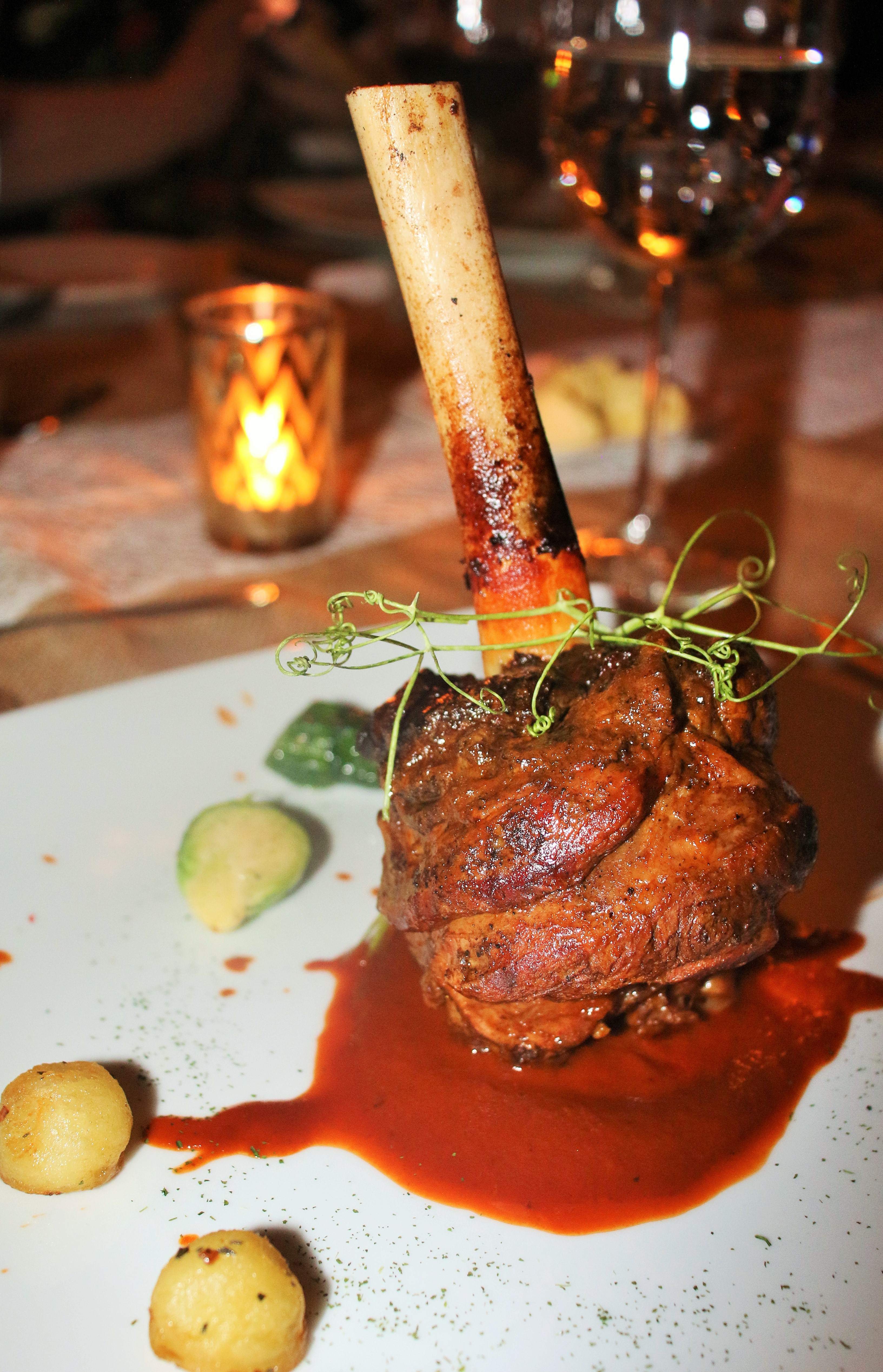 The final gala dinner at Danzante Restaurant included an appetizer of tuna 'tiradito' with guava sauce and sweet soy over cauliflower and radish and roast beef roll with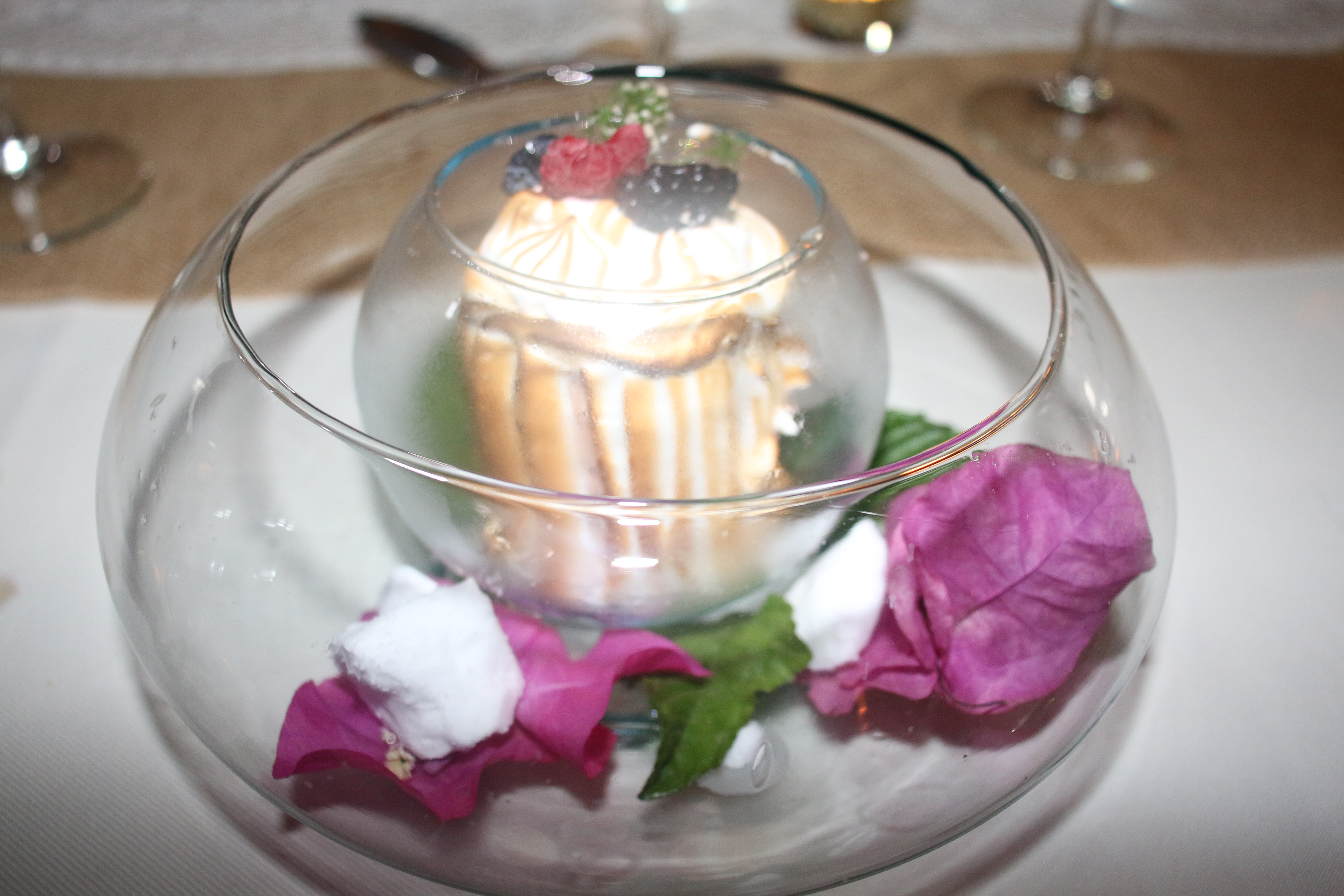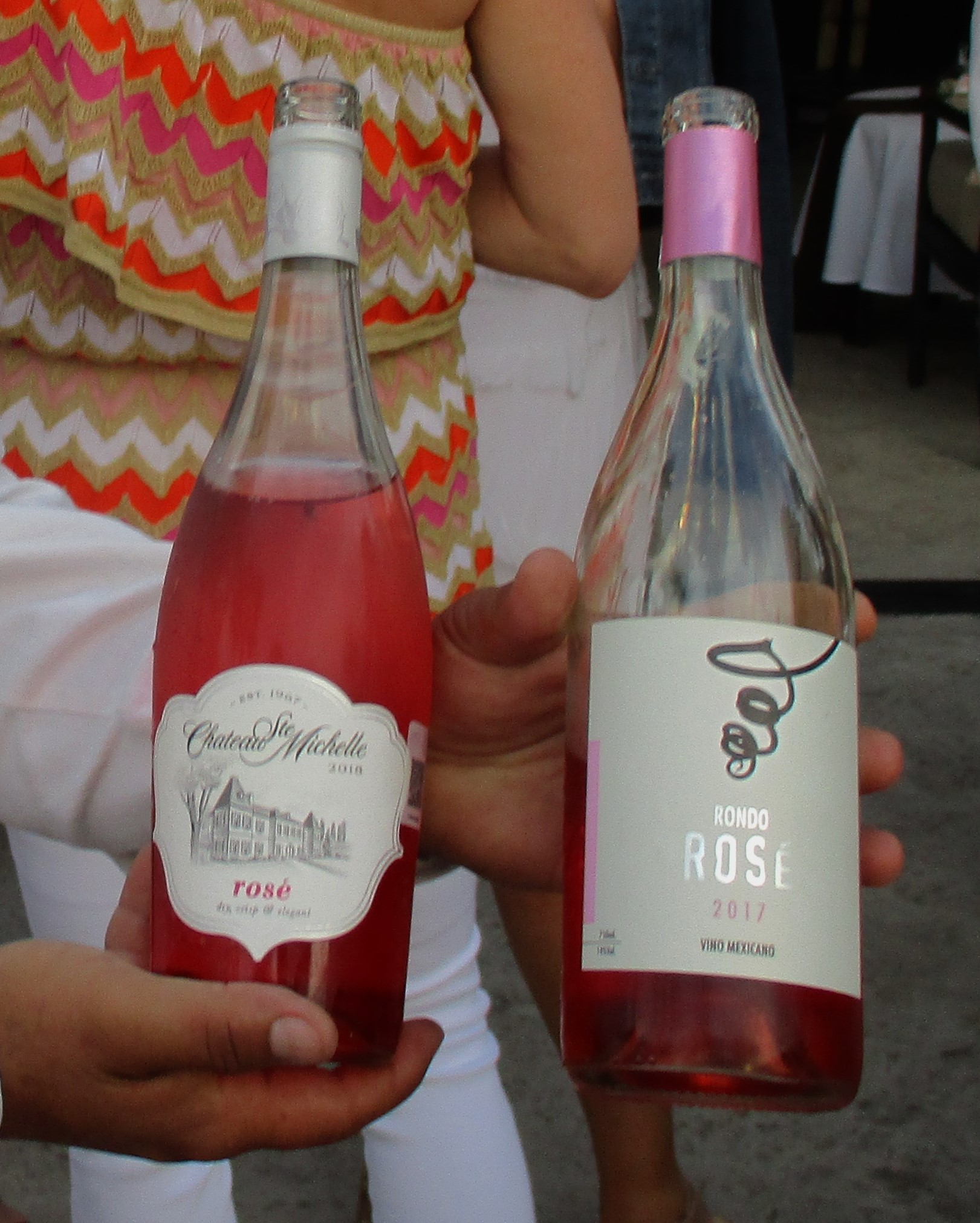 fire roasted poblano chili pepper, fontina cheese over sweet almond mole, paired with Rondo Chardonnay Valle de Guadalupe. Course one was an outstanding mini-salad with gazpacho shot of clams and scallops with hint of bacon and black bean crouton. Sorbet was served before the main course of lamb shanks slow cooked in a charcoal hole and banana leaf with accompanied by adobo sauce of three chile peppers, baked potato and organic vegetables, paired with Rondo Rose. The astounding sweet ending dessert was baked Alaska with artificial snow and it was cleverly presented and deliciously paired with Rondo Travesi Cabernet Sauvignon Merlot.

Villa del Palmar Chefs
I was so sad to leave this 'heaven on earth' destination and all the staff members I've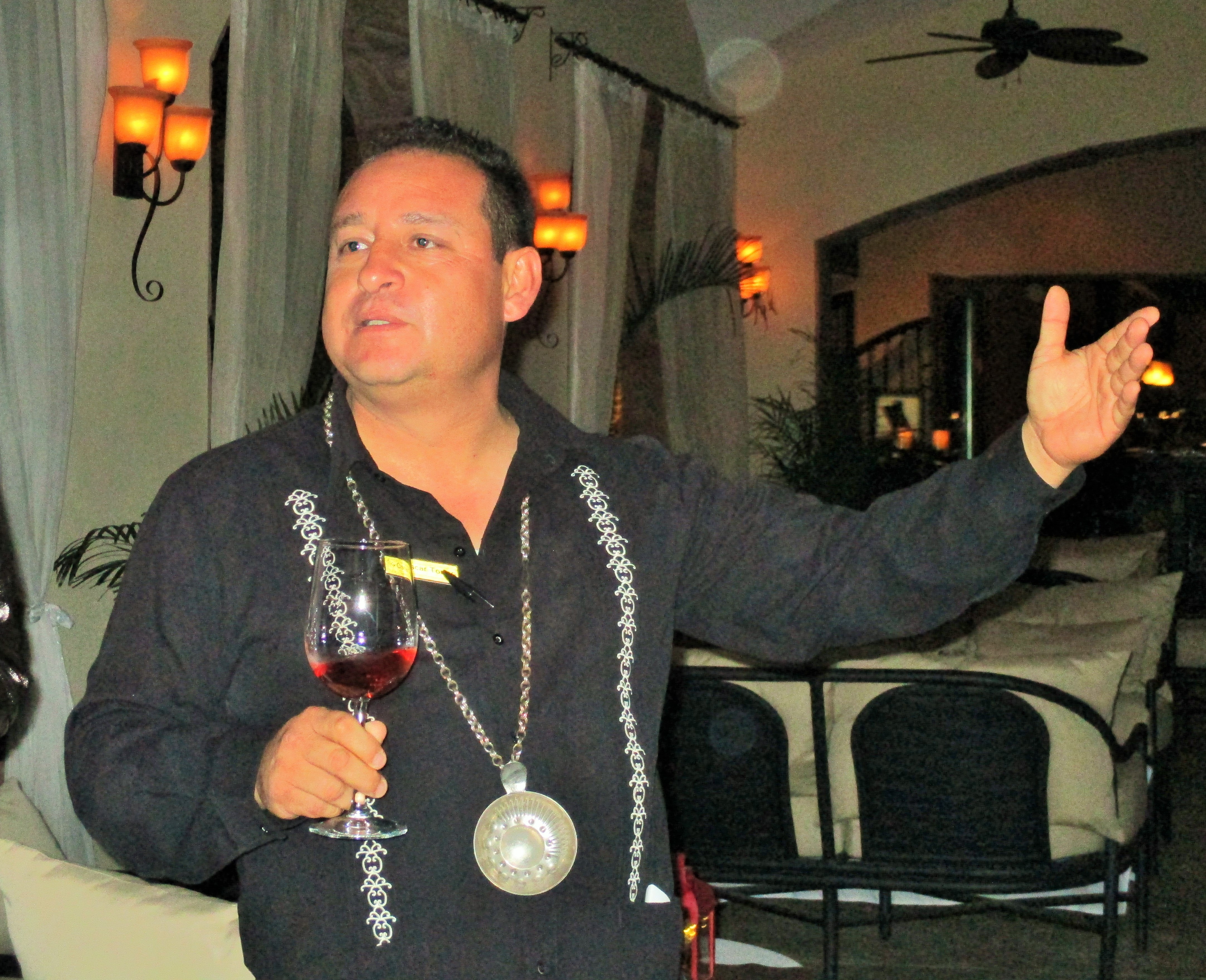 come to know, as well as the wonderful wine experts from Chateau Ste. Michelle (Bob Bertheau Head Wine Maker), Greg & Stacy Lill, Albert Cruz, Rondo del Valle, and the incomparable Oscar Torres, Resident Sommilier/Food & Beverage Director Villa del Parlmar Loreto and GM Sixto Navarro. Cheers to an amazing respite where one can enjoy the best in life - Villa del Palmar at the Islands of Loreto. For information visit: www.villadelpalmarloreto.com.
Villa Del Palmar Beach Resort & Spa

Danzante Bay at the Islands of Loreto, Mexico

52 (613) 1341010

www.villadelpalmar.com
---