CHEF HOTEL/PROFILE   .   .   .

HAPPY IN HUNGARY
by Bonnie Carroll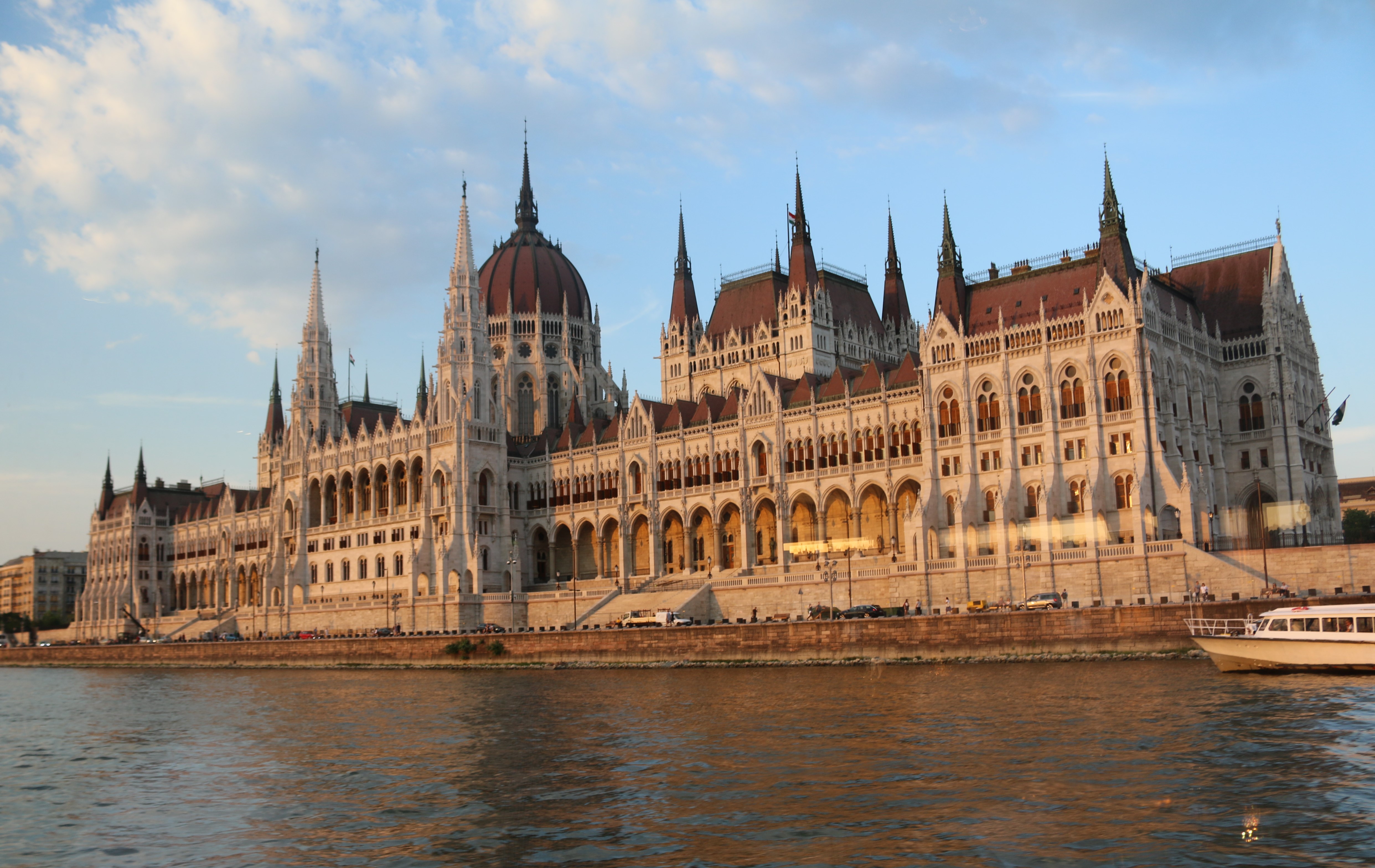 It is a good idea whenever possible to arrive a day early when taking a cruise with Viking River Cruises, to avoid any travel complications en-route that might delay your cruise departure or rendezvous time with a traveling friend who may be joining you on the cruise. An early arrival or extending departure provides time to investigate these european cities at the beginning and end of my cruise.
Such was the case with my recent Danube Waltz cruise which departed from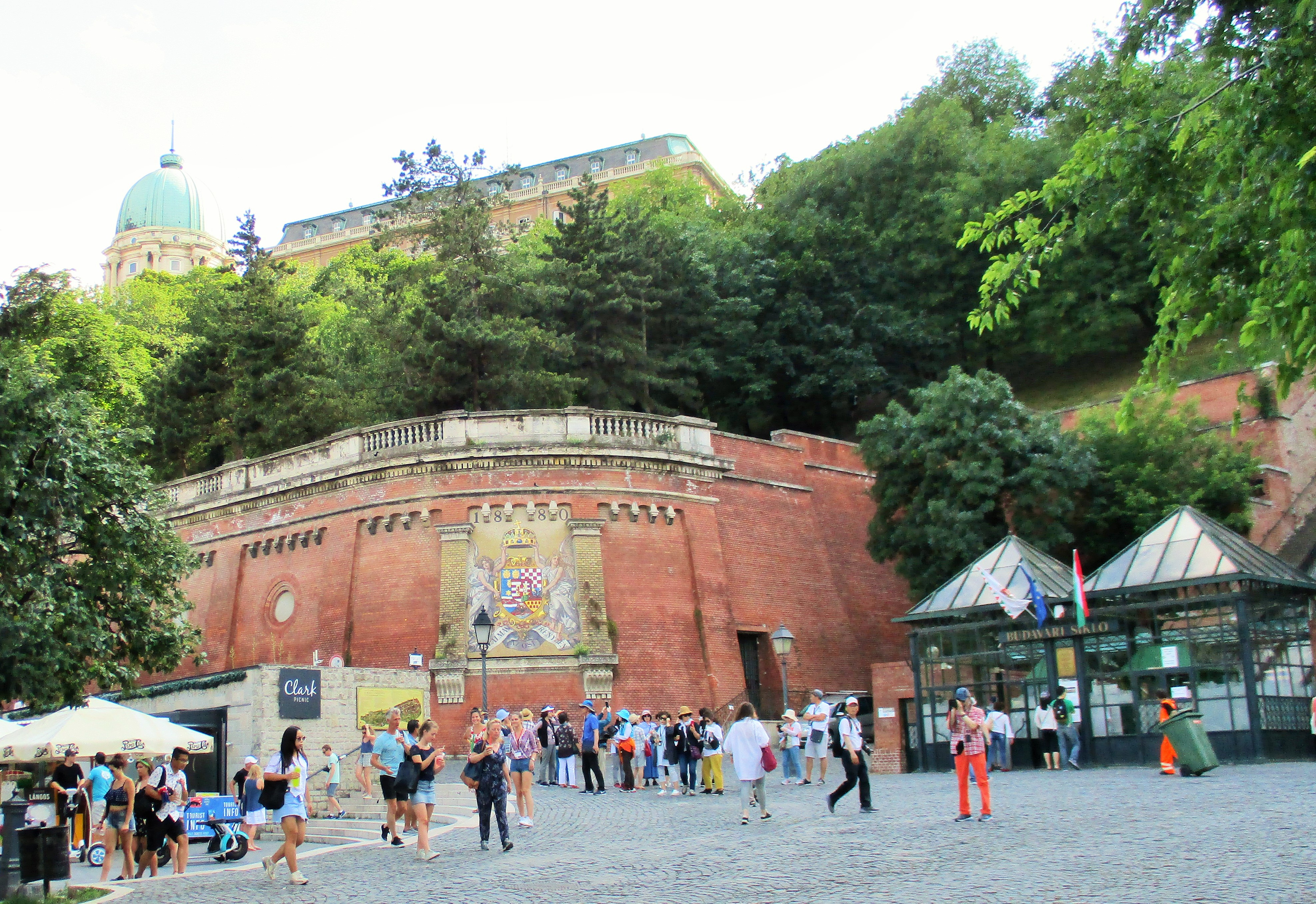 Budapest and ended in Passau, Germany. I arrived one day early and began a twenthy-four hour seek and see adventure that included an evening sojourn in the City Center of Budapest, dinner at Kollazs Brasserie & Bar in the Four Seasons Gresham Palace, three thrilling turns on the Budapest Eye and more. The next day it was the Jewish Quarter to tour the Dohany Street Synagogue, shop at the Great Market Hall, visit all the historic sites on Buda Hill, and relax by the river's edge near the finicular to enjoy a glass of Hungarian wine.
My inner child was beyond excited to see my daughter Kathleen waiting for me in the Budapest airport when I arrived on KLM from Amsterdam to begin our eight day adventure through five countries on the Viking River Cruise Ship Valhjalm. My eyes could not seem to see enough as our limo driver hurried through busy traffic to The Prestige Hotel, a very grand looking hotel, located just one block from our ship dock and the Hungarian Academy of Sciences building.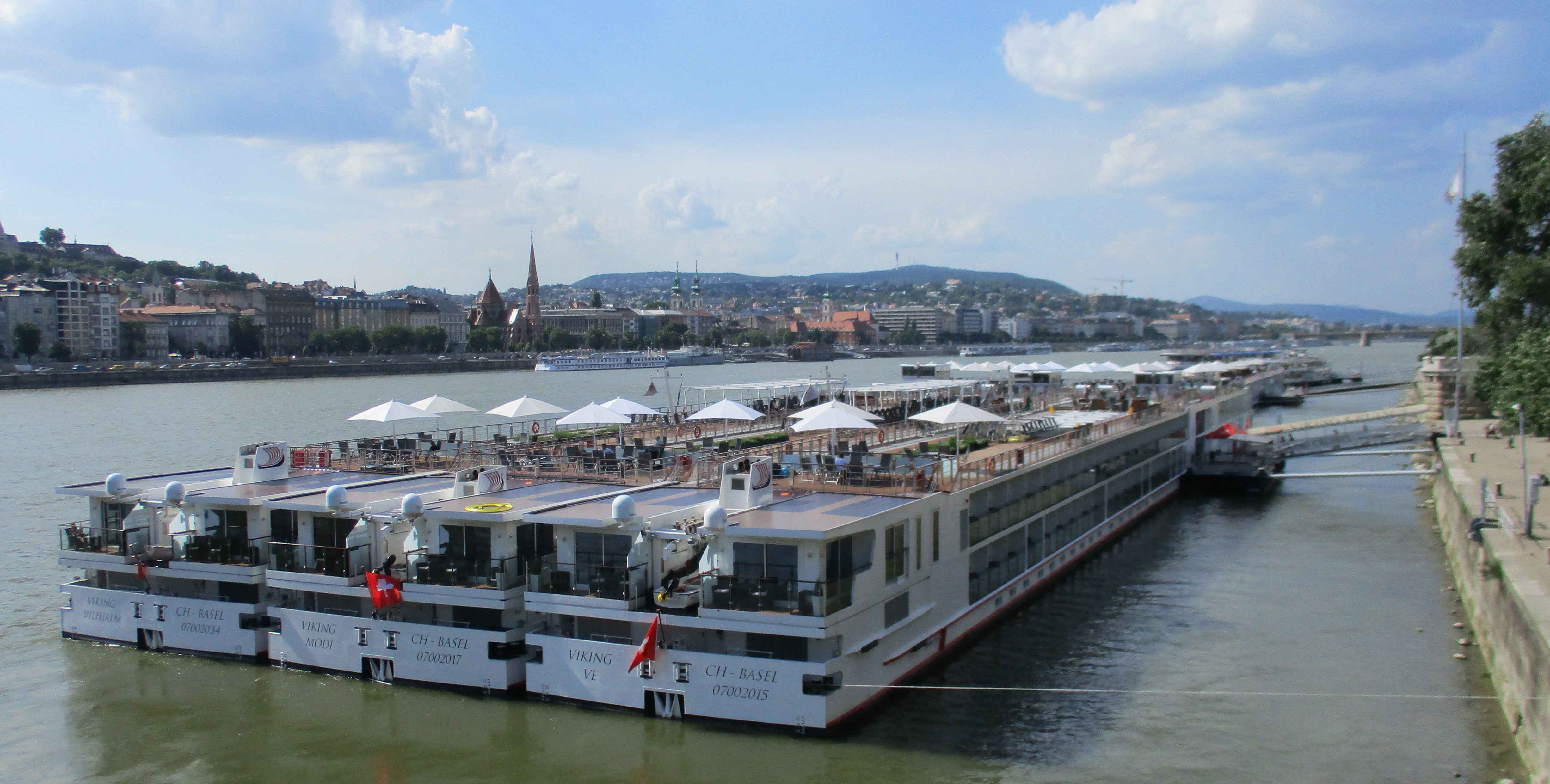 The interior of The Prestige Hotel is what I would call Hungarian royalty meets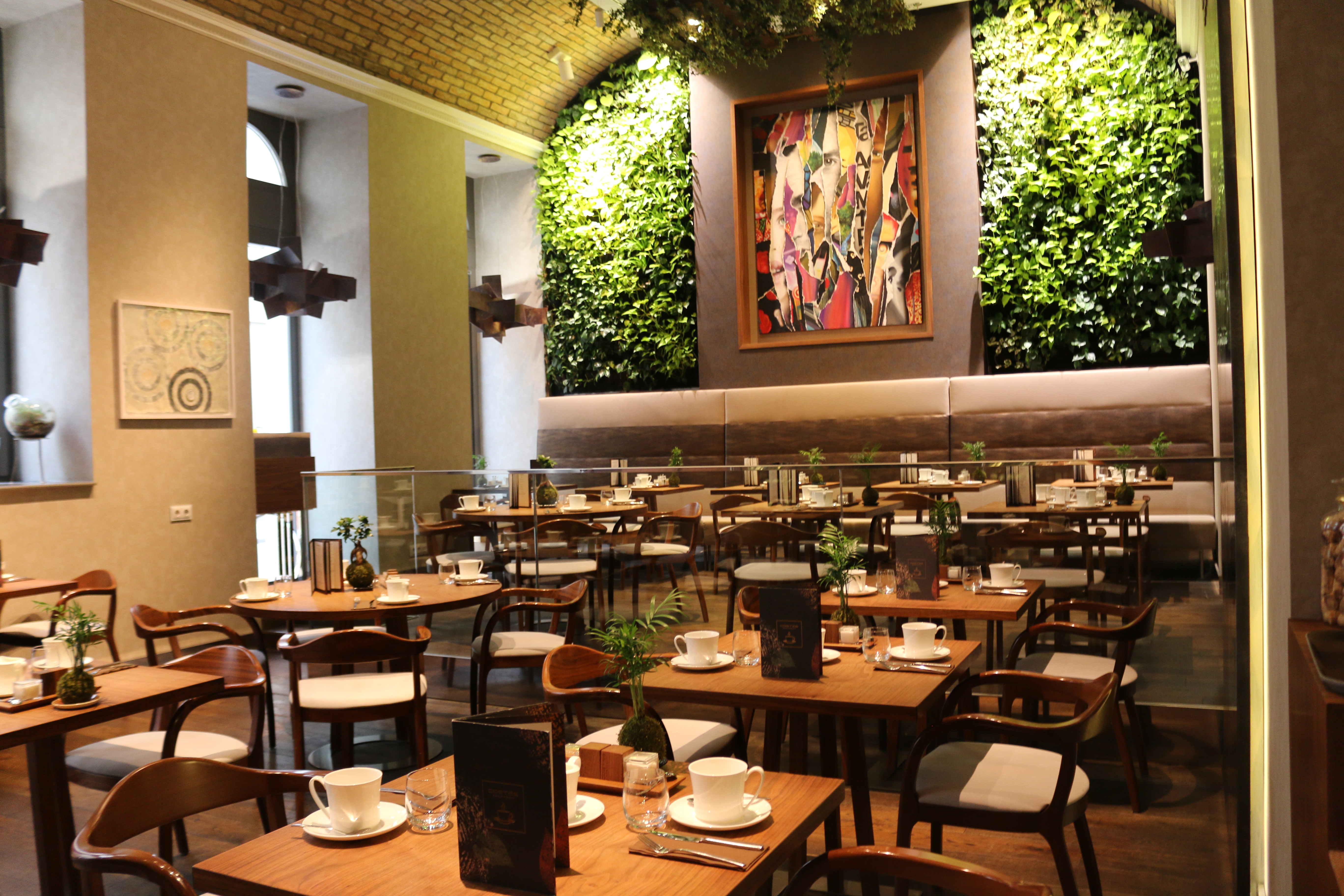 the Hollywood, with stark white walls & mirrors, a gargantuan crystal chandelier hanging from the atrium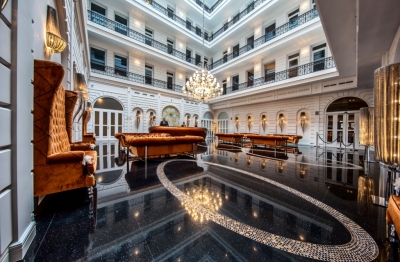 above oversized pieces of bright orange modern furniture, including the huge check-in counter. Thankfully, our silver gray twin room with silver accents was more to my liking for a traveling mother/daughter duo, but the refrigerator filled with fantastic Budapest style beverages and snacks got five stars. This hotel houses a Michelin Star Restaurant Costes Downtown (they were given the 5th star of its kind in Budapest) where renowned Portuguese Chef Miguel Rocha Vieira is at the helm. The menu looked outstanding, however, I can only testify to the breakfast buffet in the morning that was extensive, but seemed a bit pricey for juice, pastry and coffee we had.
Our first night dinner was at Kollazs Brasserie & Bar in the Four Seasons Gresham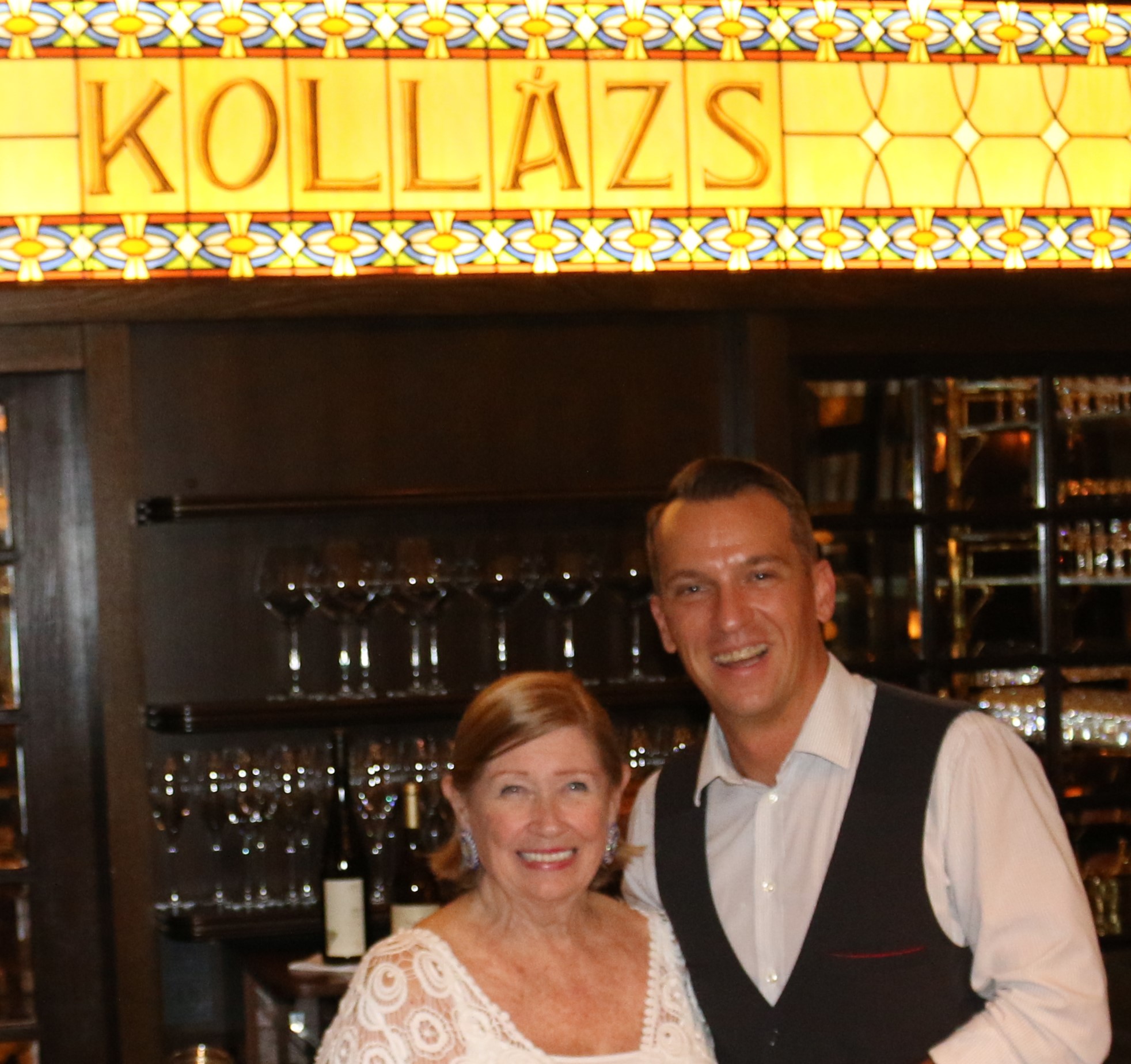 Palace, a culinary experience no visitor to the Hungarian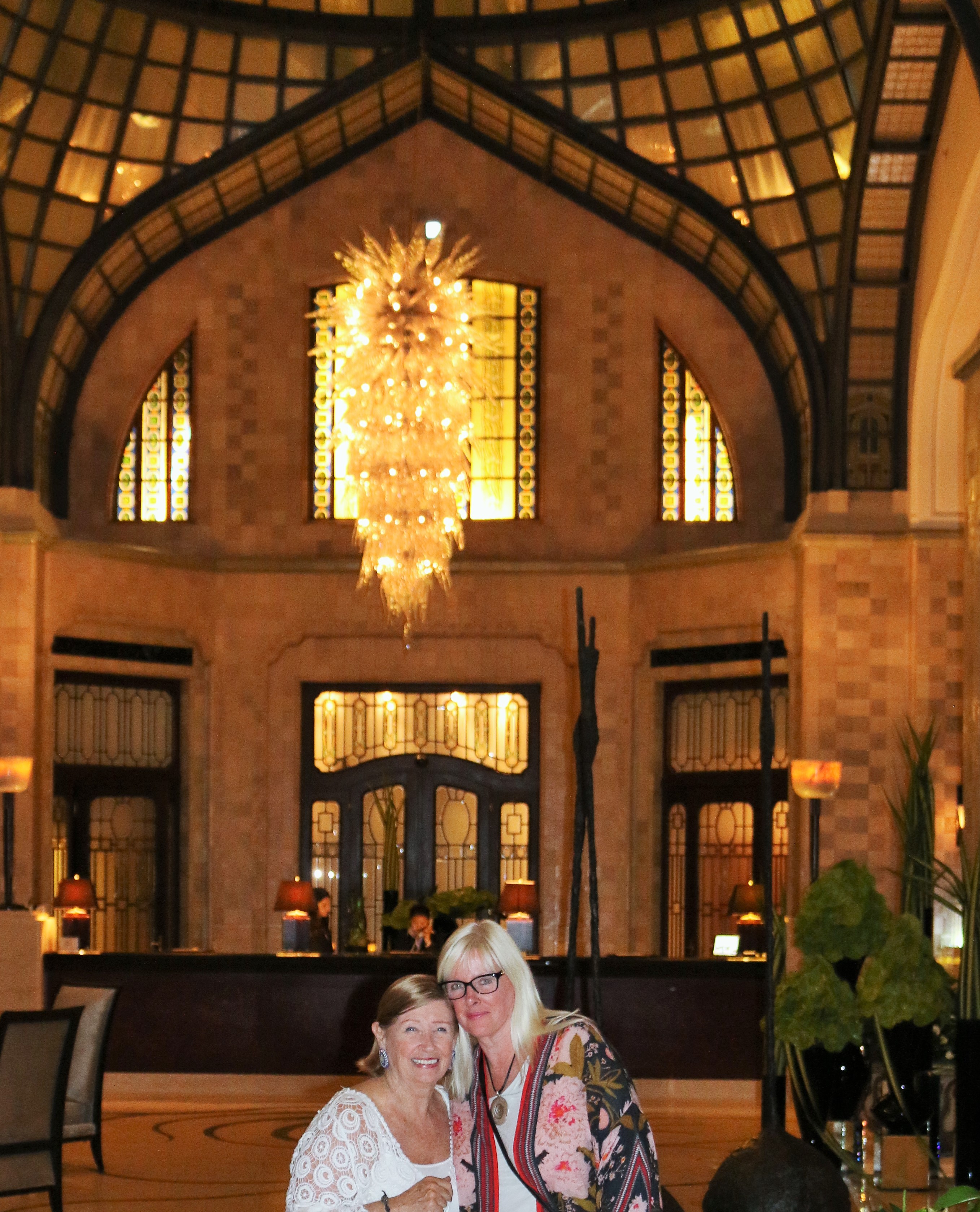 capital should miss. The Kollázs Brasserie & Bar is a contemporary European brasserie in a landmark Budapest location. The Hungarian word for "collage," Kollázs highlights creative combinations in all aspects of the Magyar dining experience. It is a warm atmosphere where my friend and sommelier Gabor Becker, and the staff are dedicated to providing a memorable experience, and they can be depended upon to do just that. Gresham Palace is considered one of the most exquisite buildings in Pest, and one of the finest examples of Art Nouveau architecture in the world.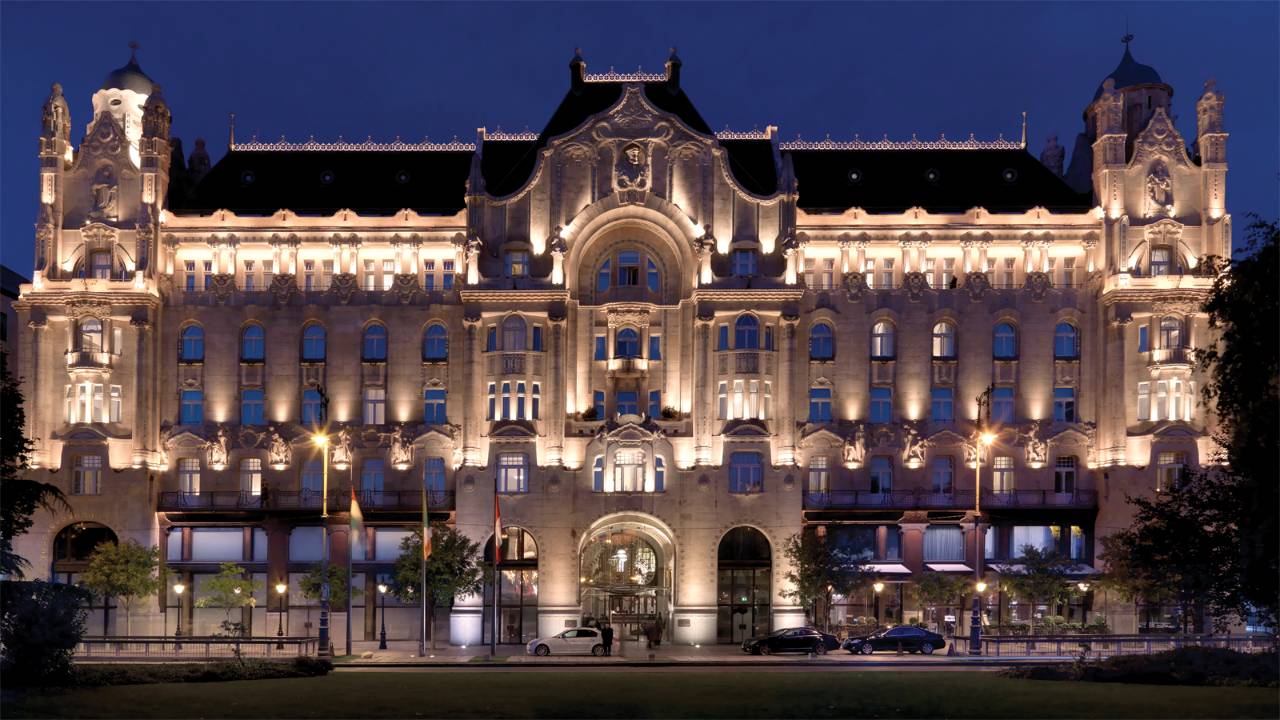 The hotel sits graciously at the entrance to the historic Chain Bridge, built to join Buda and Pest in 1849, and its spectacular arcade entrance is awe inspiring, featuring metal and stain glass window designs that are remarkable, exquisite marble floors with etchings that impact visitors with a feeling of space and grace that is overwhelming. Today it is home to a beautiful spa with a pool, featuring signature Omoravicza products containing local healing minerals beneficial to the skin, some very chic shops and a bevy of gorgeous hotel suites for guest enjoyment.
The back story on this hotel with a history is that in 1880 the London Gresham Life Assurance Company bought the Nako House (the original neo-classic palace built in 1827) as its foreign headquarters on the current site, but then in 1903 decided to demolish the Nako House and build a new venue from the ground up as a monument to Sir Thomas Gresham, the sixteenth century financier to Queen Elizabeth I. In its day there were luxury apartments on several floors for the country's elite, including Hungarian Government Minister Count Gyula Andrássy, a close personal friend of Elizabeth Queen of Hungary.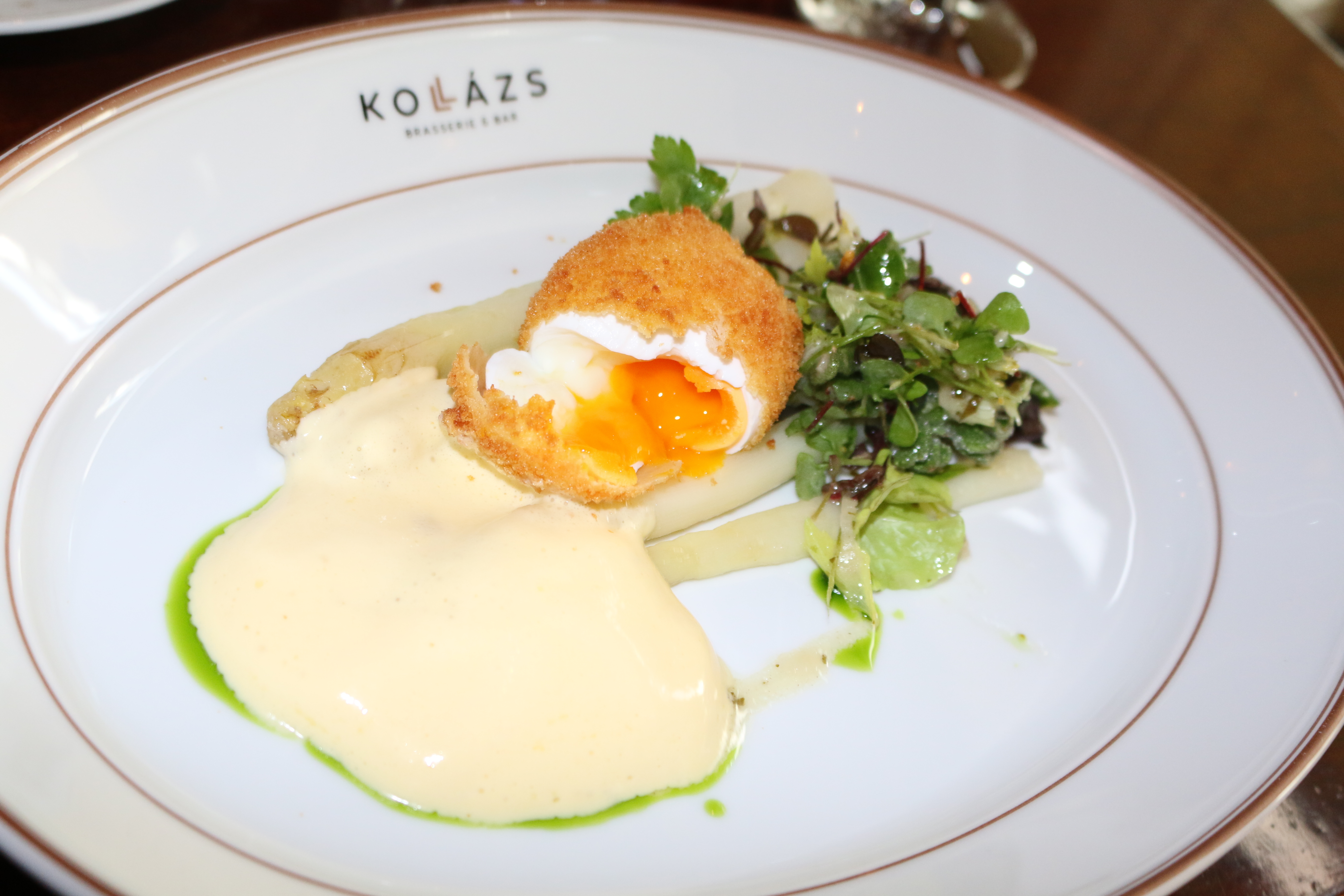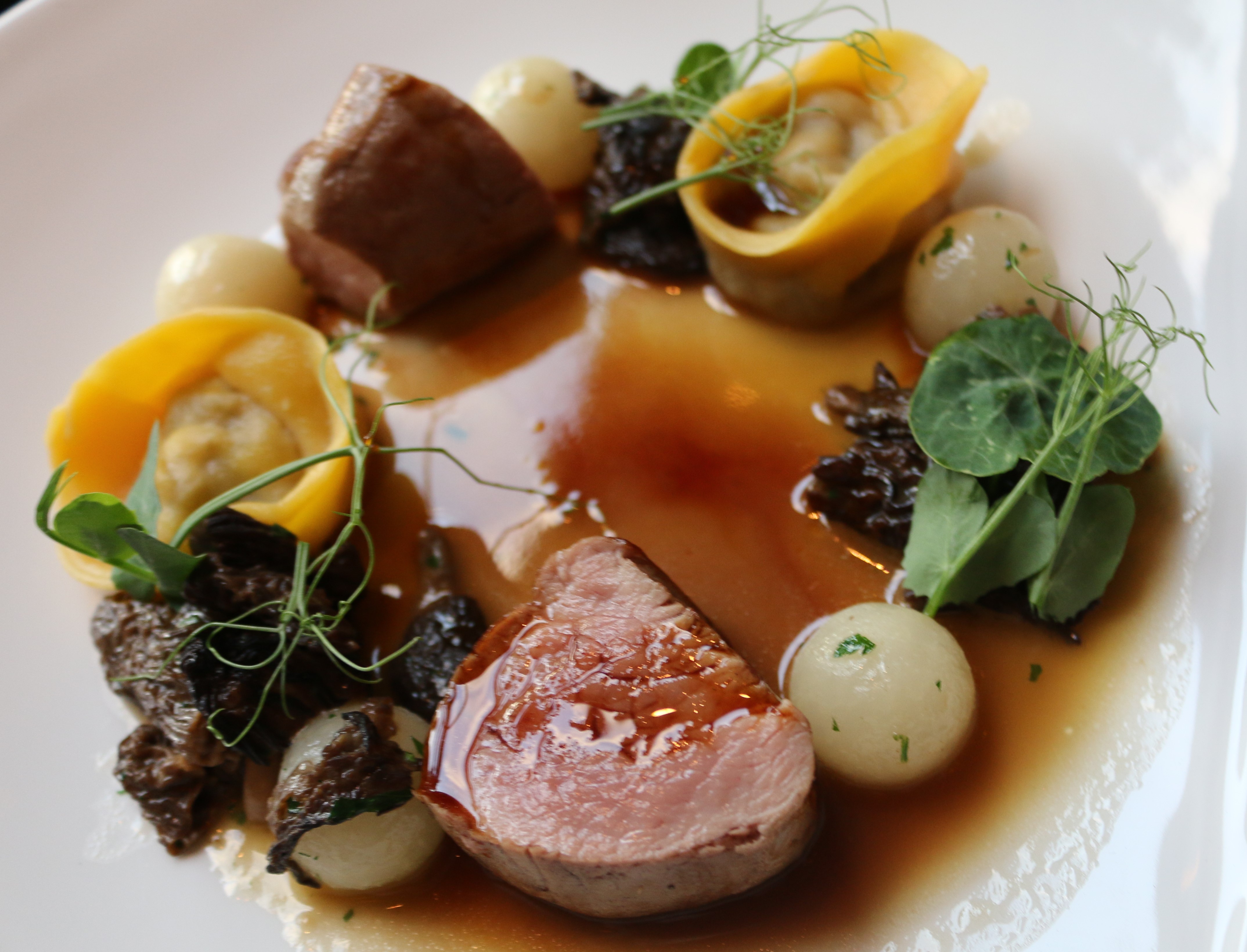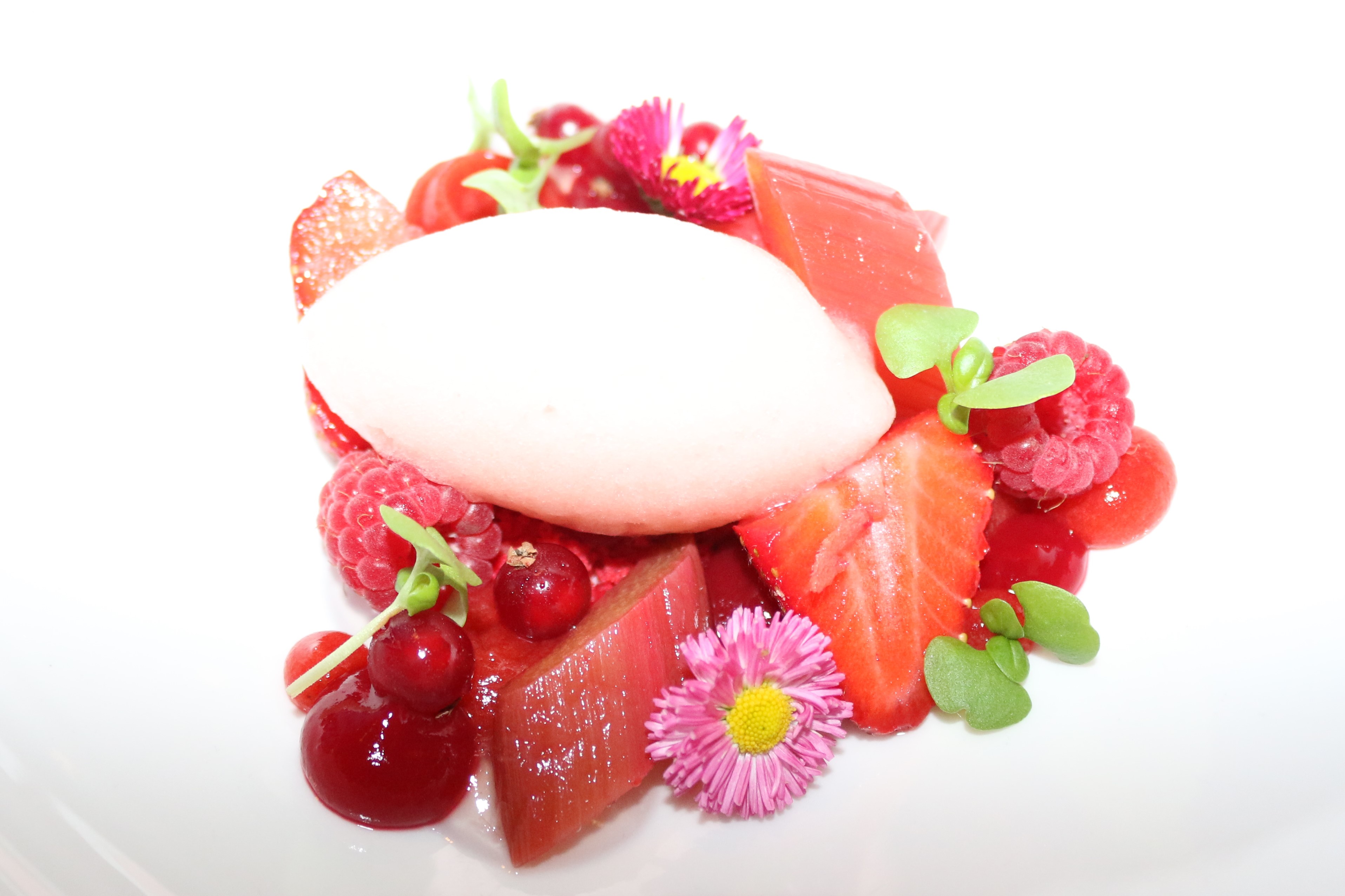 The impressive Kollazs Brasserie menu features appetizers of superb Foie Gras with rhubarb compote and elderflower jelly or encrusted caviar egg served on white aspara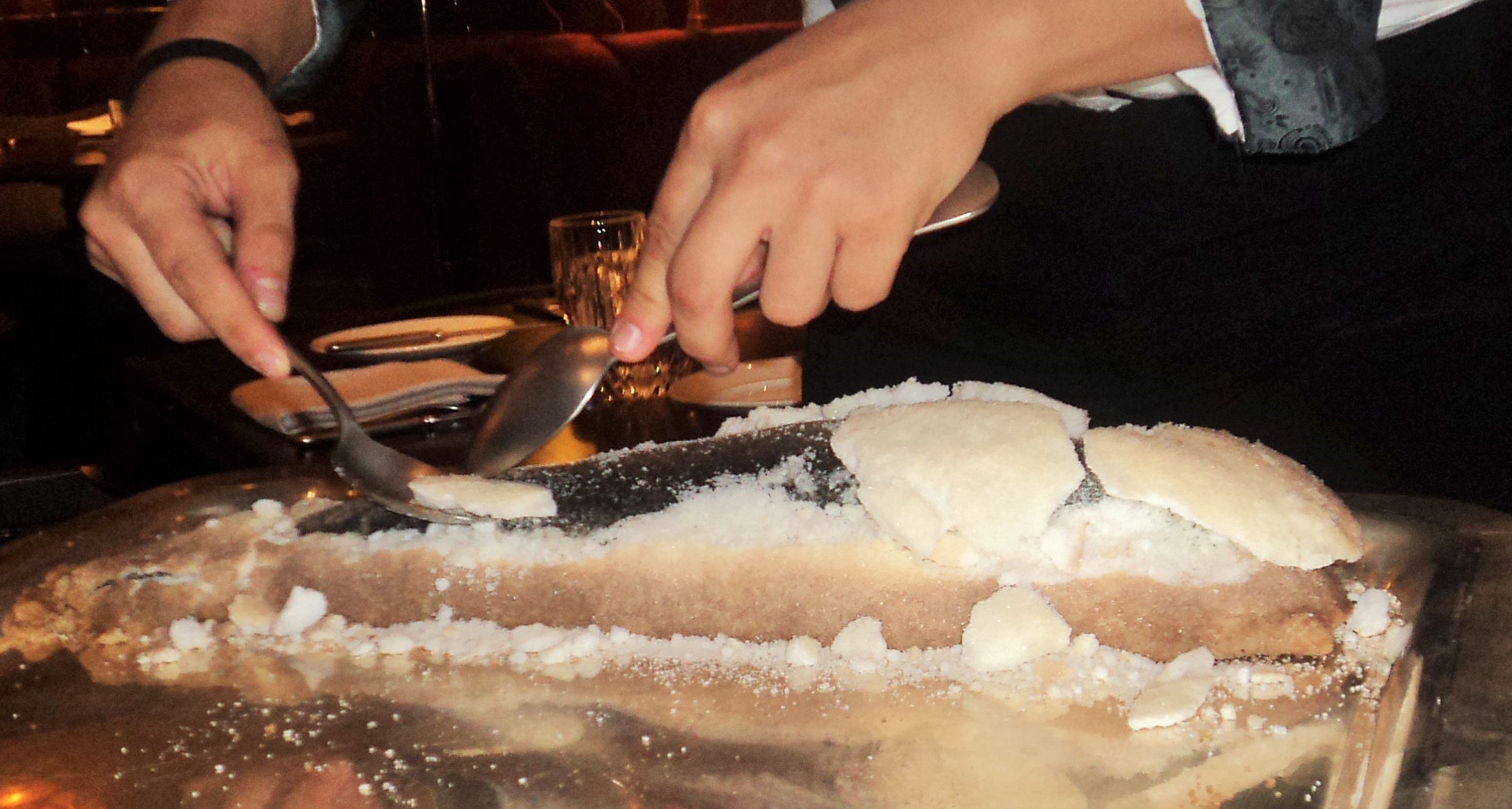 gus with crème sauce. The veal entree with sweet breads and vegetables created a combination of perfect preparation and picture perfect presentation that was so impressive. A coveted Kollazs specialty is their signature sea bass baked In sea salt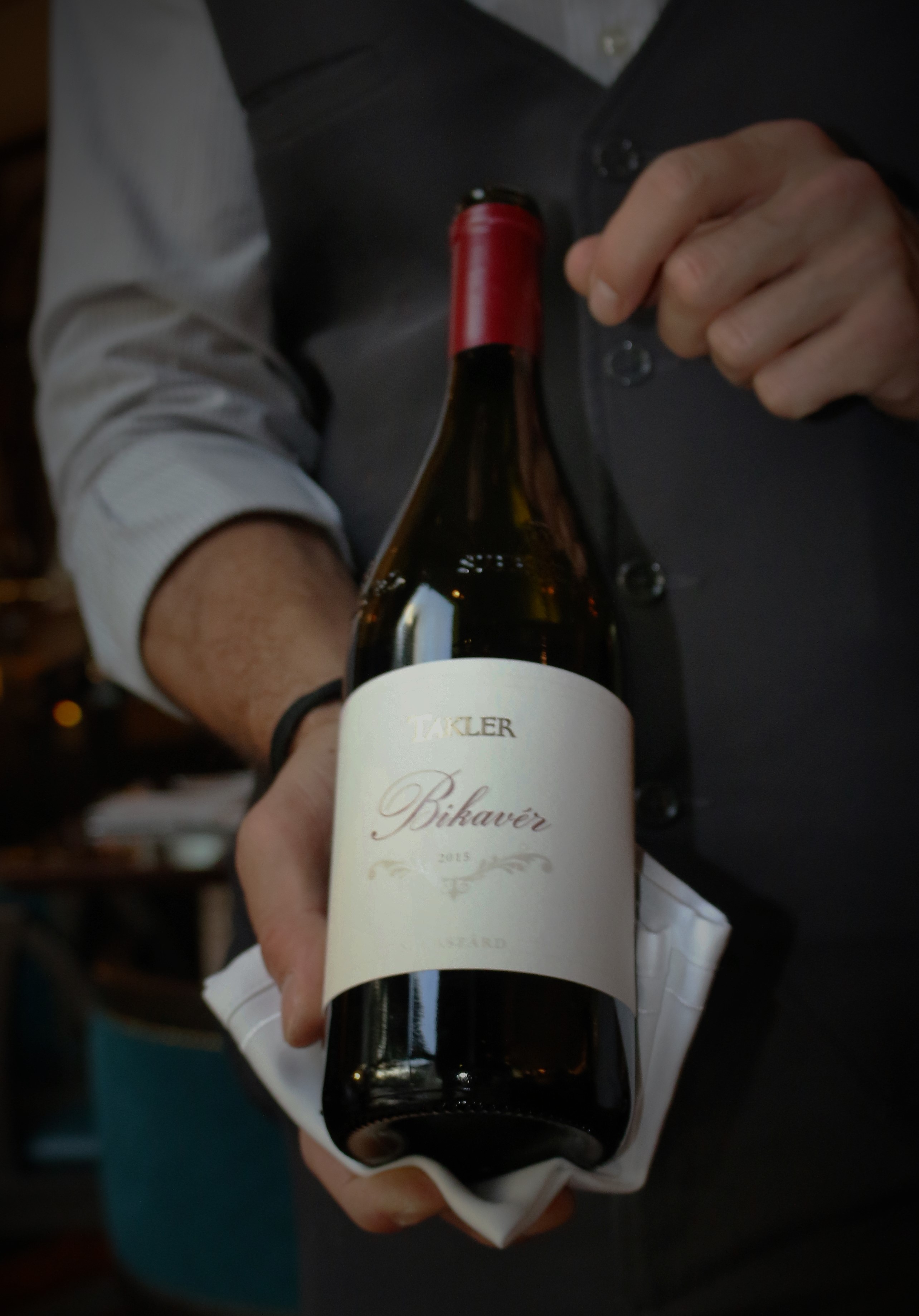 (for 2 people), served with a salad and fresh vegetables, that is loved by all. The fish is baked in a one inch thick layer of salt, and then completely cleaned at the table to be served with a warm sauce of light oil and sweet Hungarian peppers. Dessert of fresh red berries, Kirsch and ice cream was a sinful ending.
Our wines were selected for us by Gabor Becker from their exceptional wine list including Grof Buttler, EGRI Chardonnay, 2013, Hungarian and Markrurt Kadarka 2015 Szekszard. Also featured on their extensive wine list are Barta, Late Harvest Furmint, Tokaj, Hungary, 2010 Lenkey, Édes Szamorodni, Tokaj, Hungary, 2007 Oremus, 5 Puttonyos Aszú, Tokaj, Hungary, 2006. For Kollazs reservations: +36 (1) 268-6000.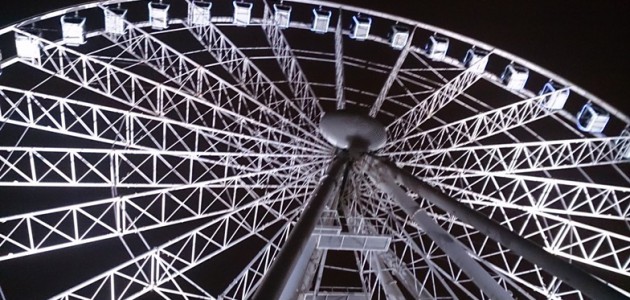 An after dinner walk seemed to be in the flow so we began walking toward Erzebet Square to the Budapest Eye, a light-filled Ferris wheel with 41 (8 seat) gondola's that seats a total of 332 people when full. The Budapest Eye offers a birds eye view of the Danube, St. Stephen's Basilica and the city center that is enchanting. We truly enjoyed this ten minute (3 turns) ride taking photos and falling in love with the beauty below us. The Ferris wheel is open until 11:00 p.m and tickets cost 6 euro for children, 9 euro for adults, and a discounted 8 euro for seniors.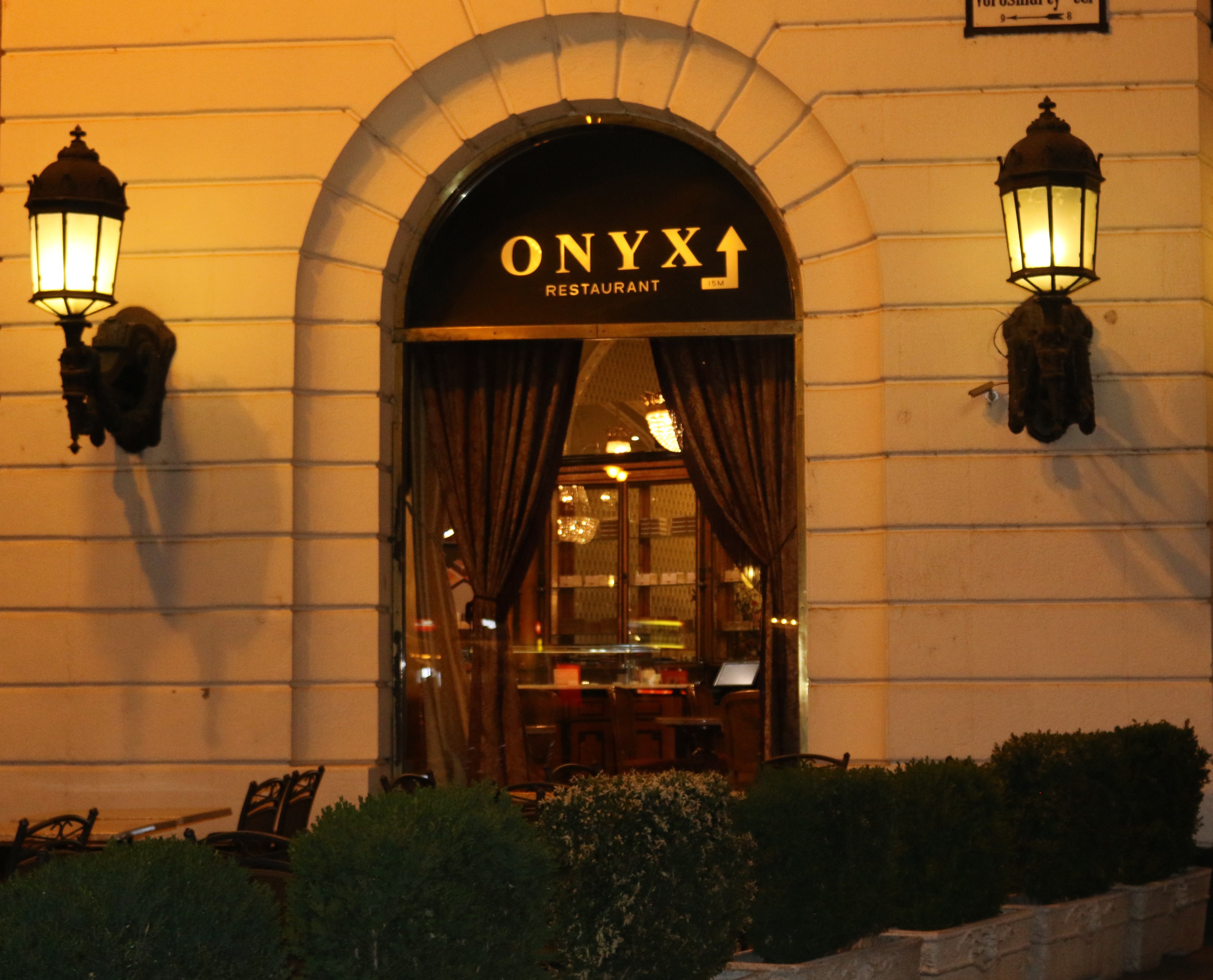 From the 'Eye' we walked leisurely toward the city center where we discovered Onyx Restaurant, the Two Michelin Star renowned Hungarian restaurant where patrons sit on gilt chairs under crystal chandeliers. This is a place I've read about and longed to visit forever. Now that I know where it is, perhaps on my next visit I will be walking through the elegant doors of this iconic venue, where guests I viewed (through the window) appeared to be extremely pleased with the divine food and service.
Across the courtyard we discovered the Sky Bar, a favorite dance club where younger people have fun dancing while enjoying great views of the city center, including small hotel cafes packed with people eating dinner and chatting over cocktails.
On our return walk toward our hotel we came upon the harbor, dotted with twinkling lights, and could see our Viking Vilhjalm ship docked at the shore waiting for us to embark on our journey the next afternoon.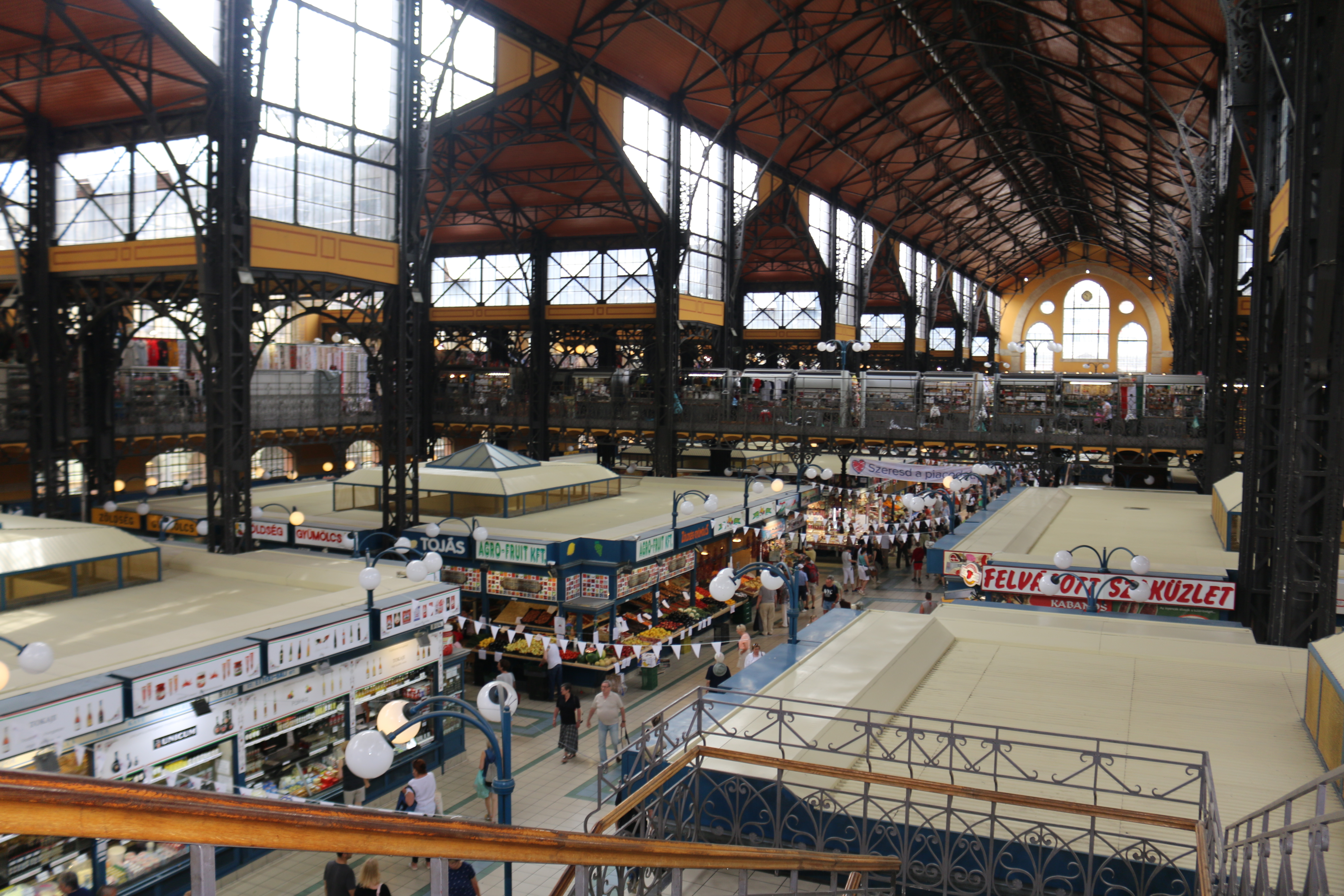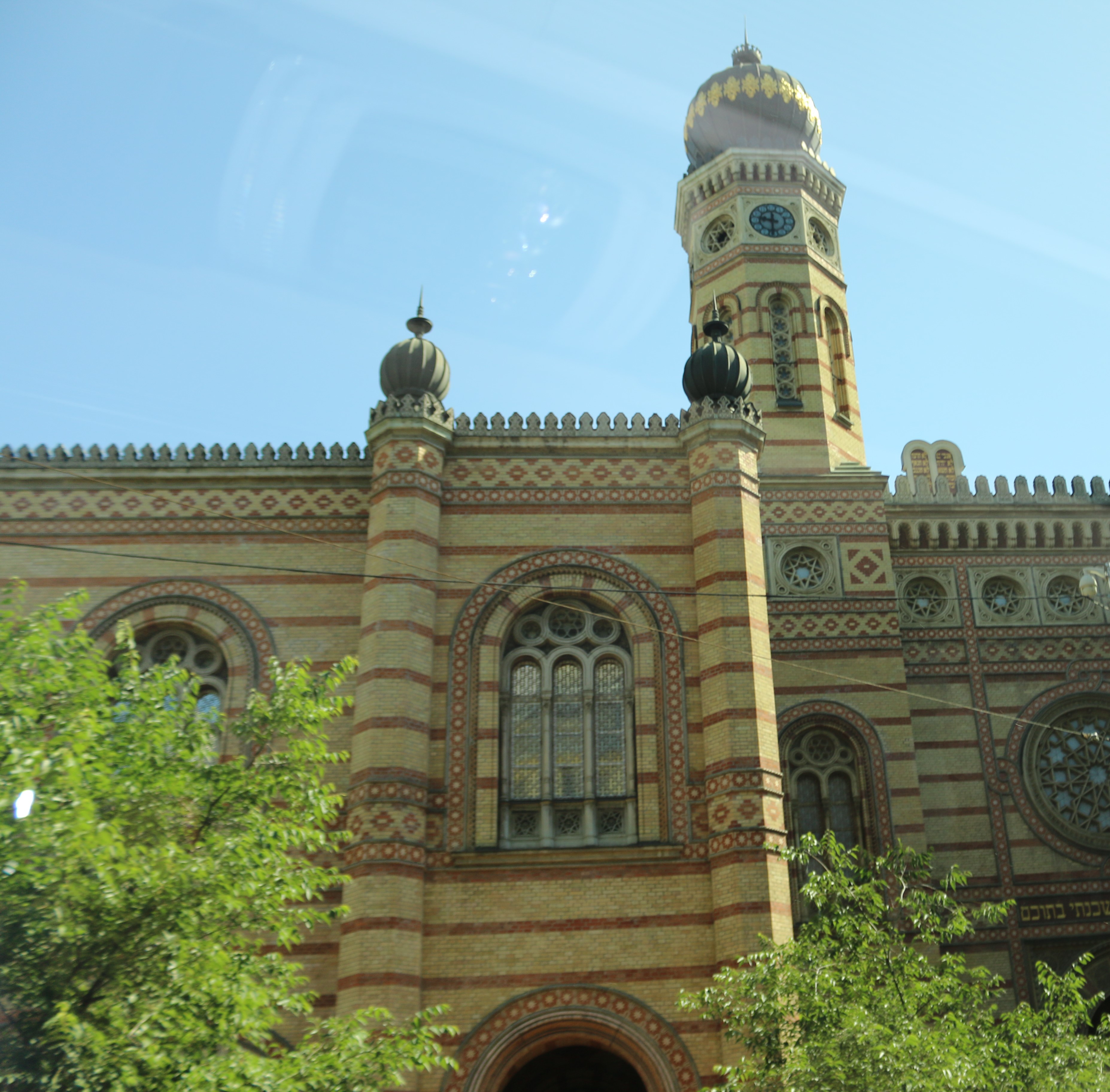 After a good nights sleep we got an early start taking our bags to check-in on the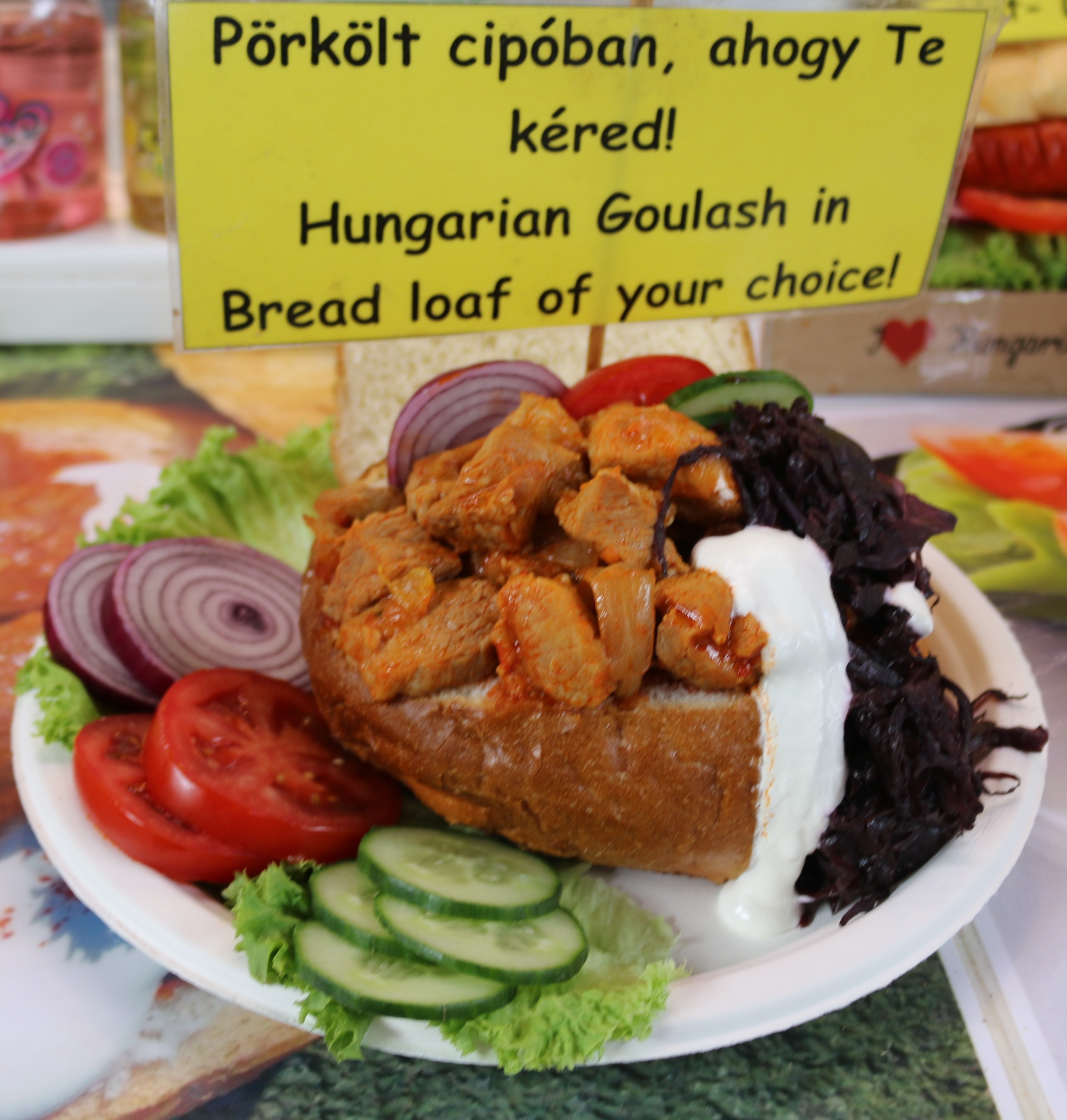 Vilhjalm, so we could continue our walking tour of Budapest. A visit to the Great Market Hall, where endless stalls filled with meat, produce, wine, gift items were on display is awesome. We stopped at Anna's, the outdoor cafe across the street, to split a delicious sandwich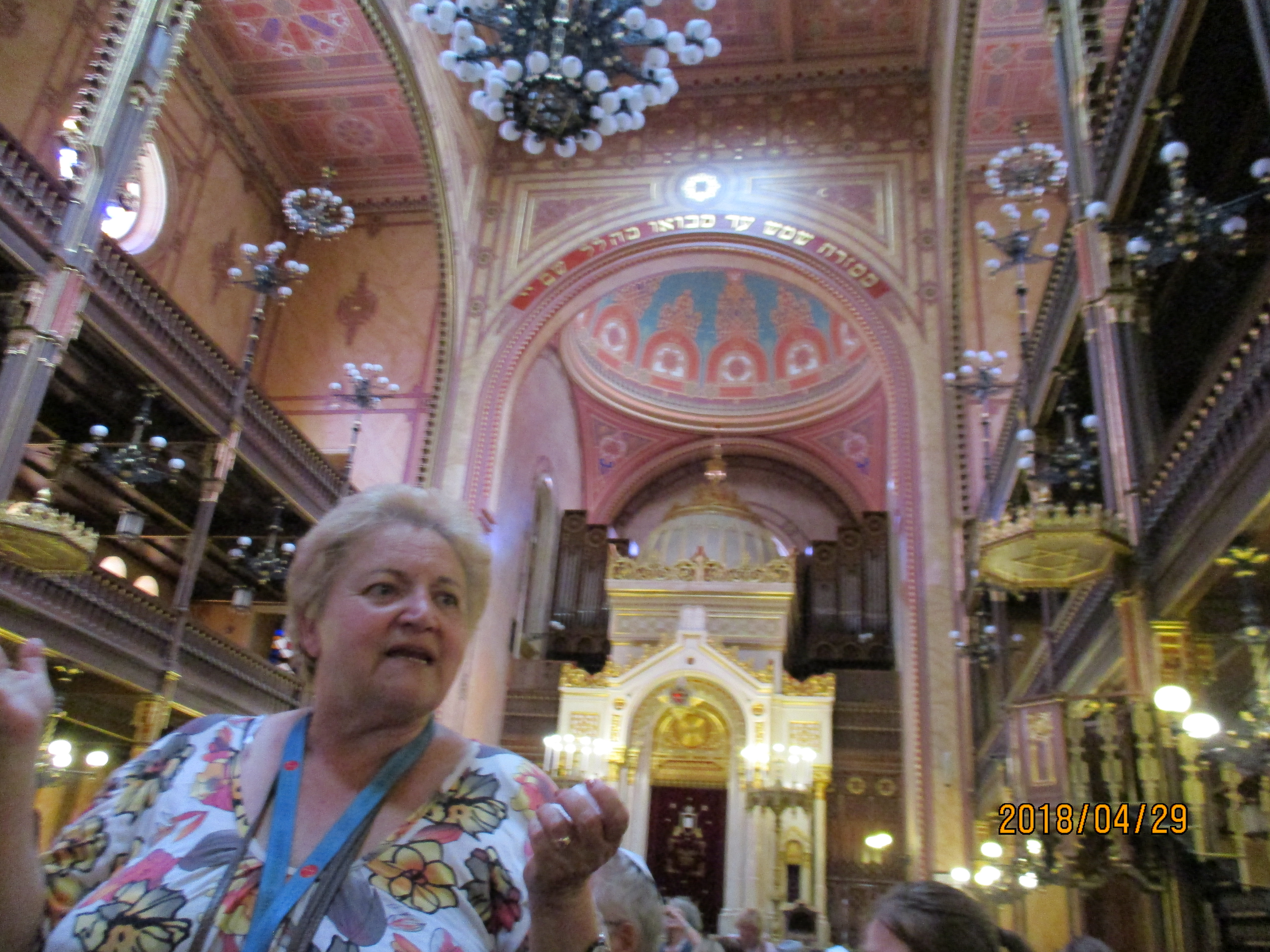 and continued to the Jewish Quarter for a tour of the amazing and beautiful Dohany Street Synagogue. Our guide Elizabeth was so well informed and so kind. This synagogue is second in size only to the synagogue in New York, which is the largest in the world. I was overwhelmed by its size and beauty. With time running out, I was disappointed we were unable to sip a champagne in the thermal baths, but there was no time for healing waters.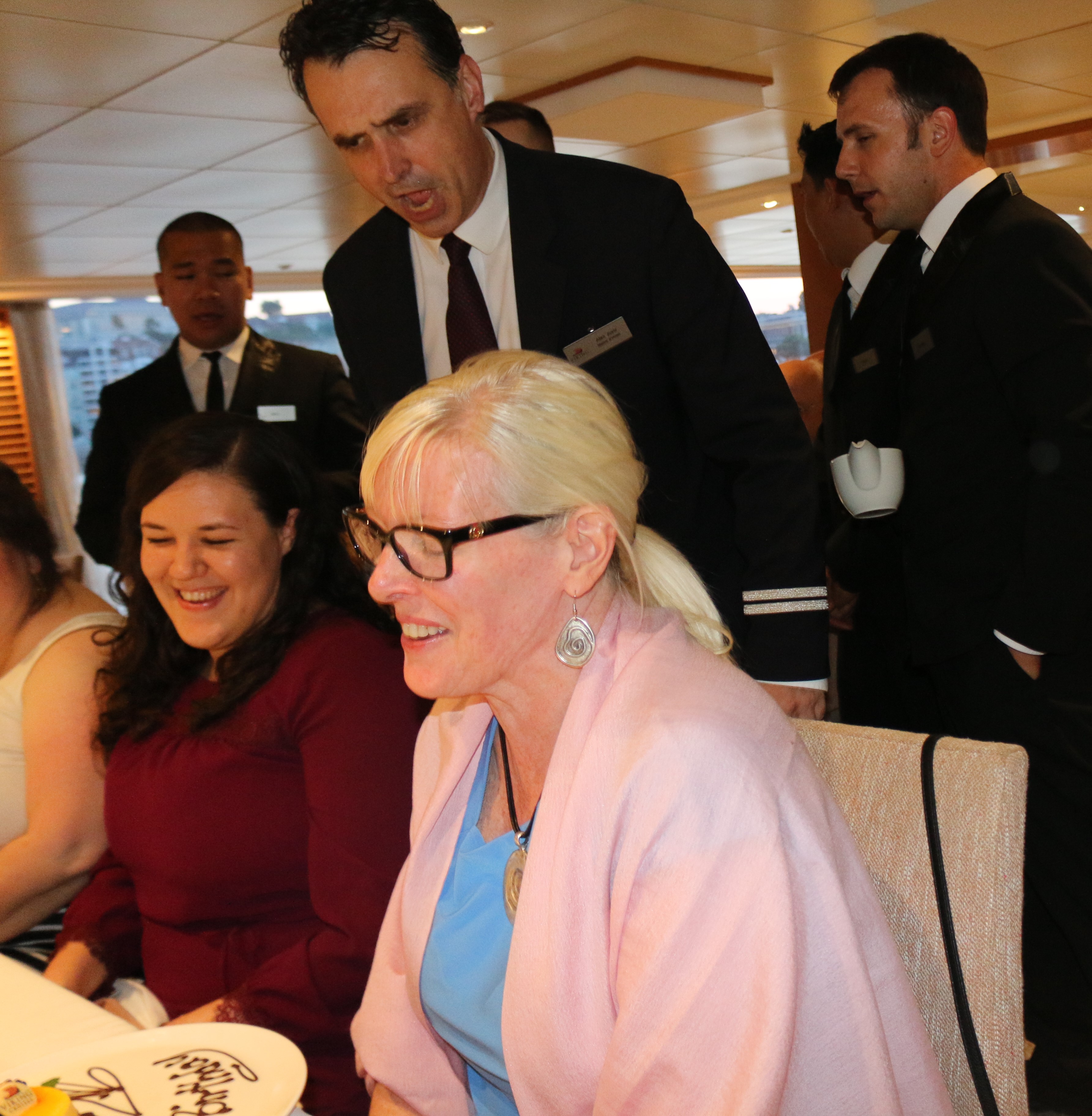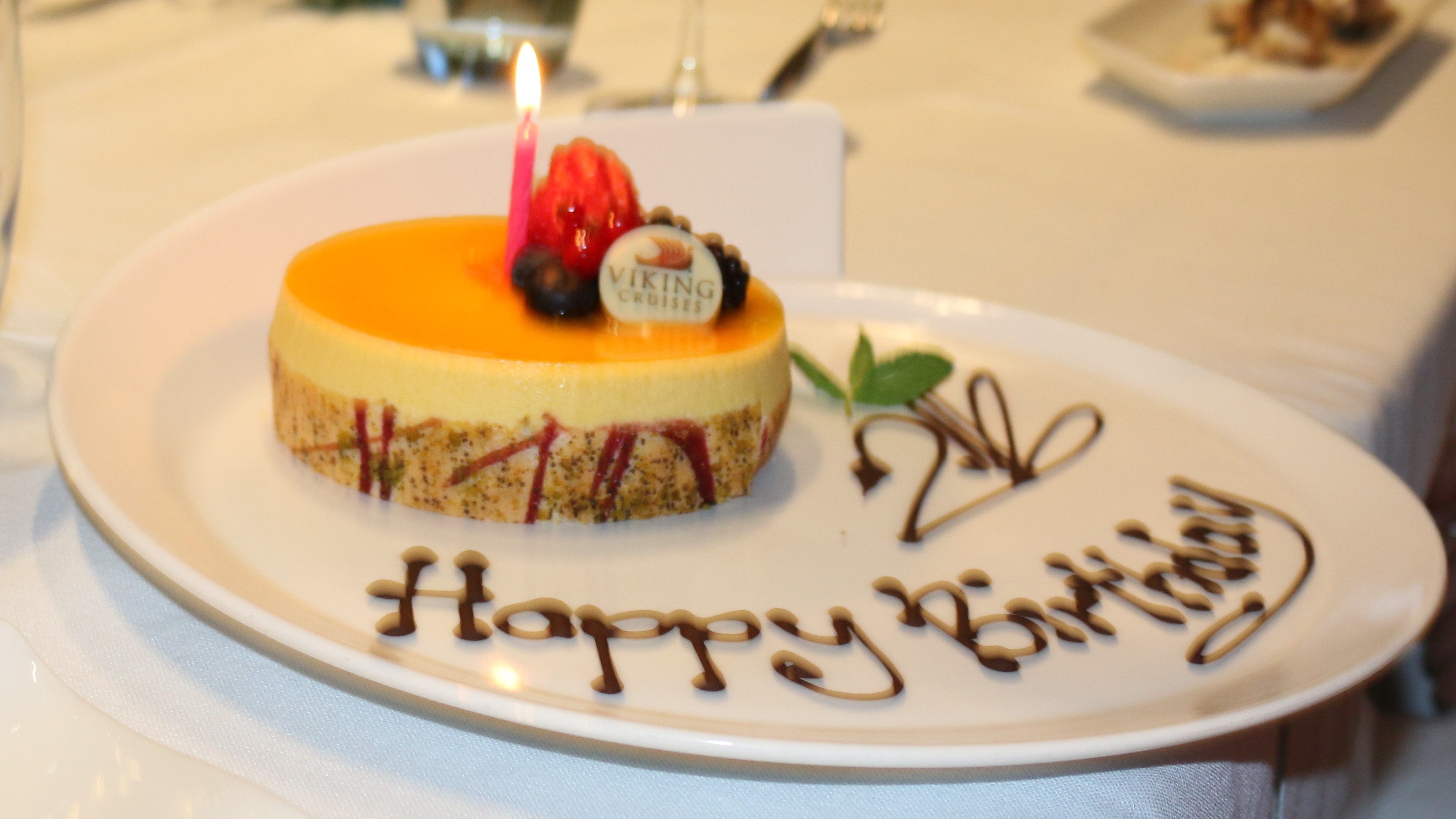 Our first night on the Vilhjalm was amazing. It was Kathleen's birthday and the crew went all out with a special cake, and champagne for all, along with a staff song. The dinner and cake with a group of new friends and cruise companions was sensational, and my birthday girl seemed genuinely surprised. I was so happy to be back with my Viking family and slept like a baby in my cozy Viking cabin.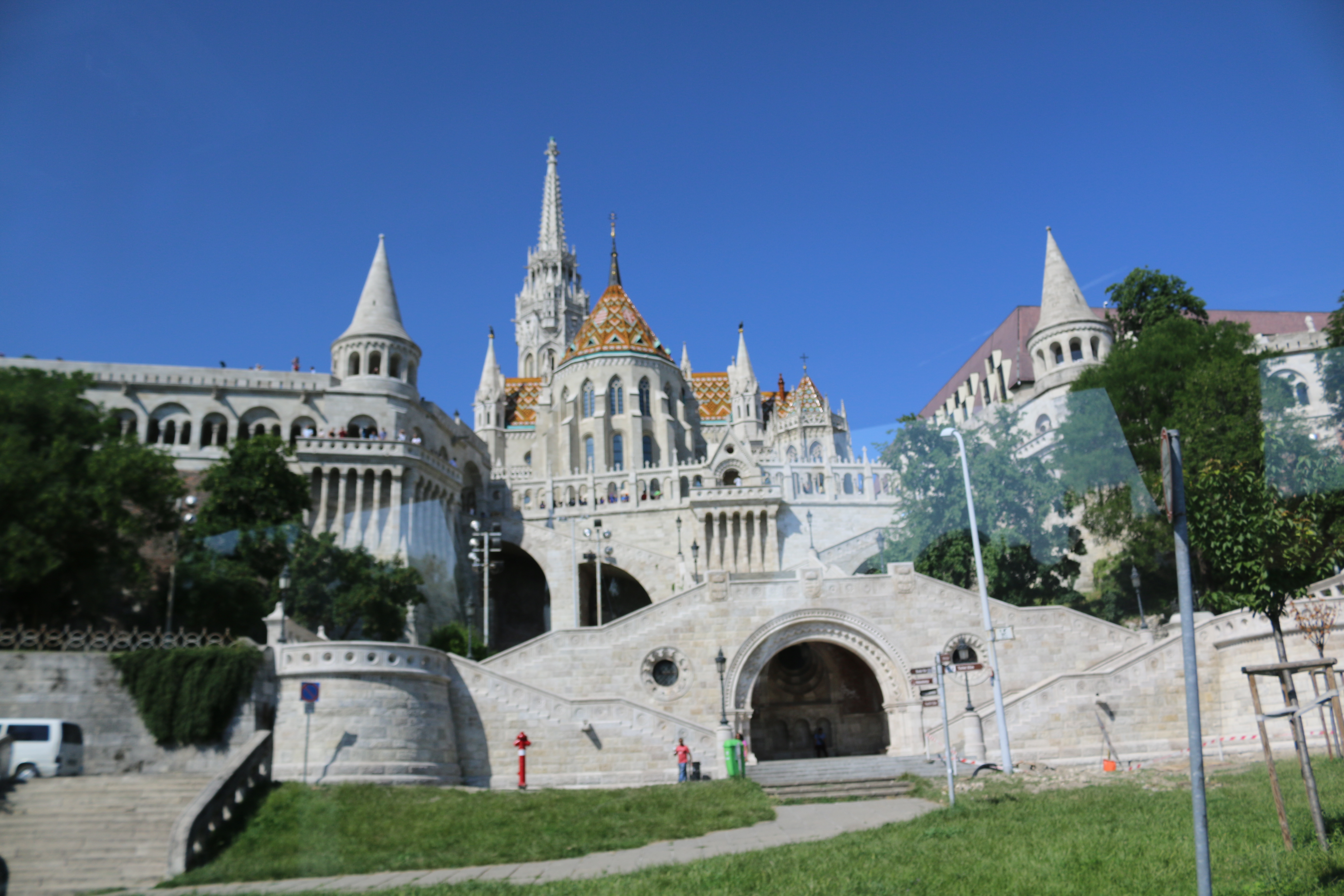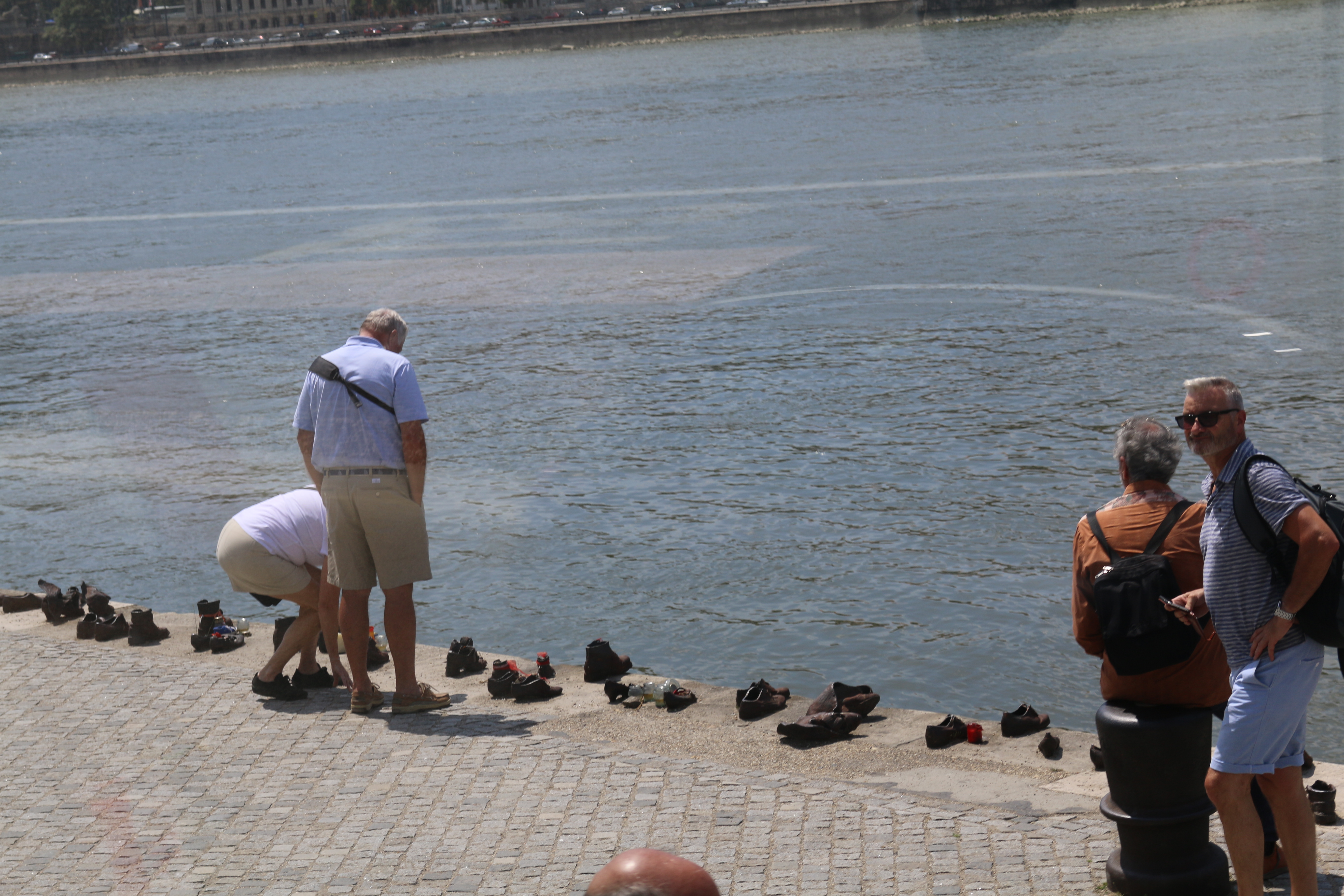 Breakfast on the Viking Ships is always amazing, especially the first day when the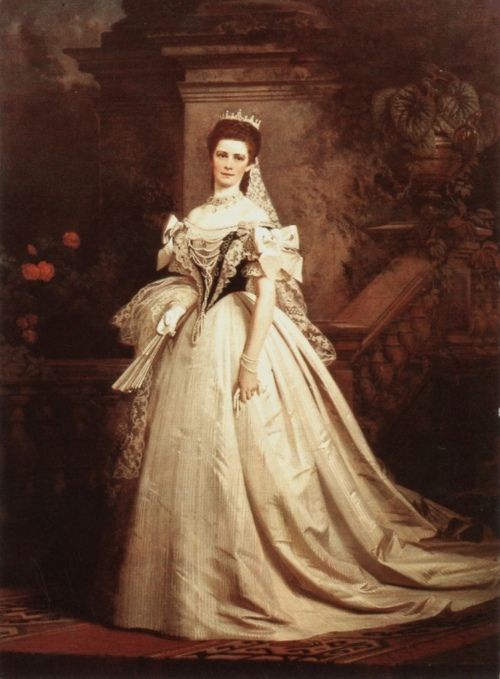 staff are calling you by name and trying to get to know your personal preferences. The big beautiful Viking tour bus left on schedule to take us to Buda for a tour of St. Matthias church, where Elizabeth and her Emperior husband were crowned King & Queen of Hungary, Fisherman's Bastion, along with time for shopping and visiting a pastry shop in Buda. The highlight of the ride back to the ship was what they call The Shoes monument on the bank of the Danube. The shoes represent those of Jews and Romi who were shot by the German's when they learned they had lost the war. It is a very touching site.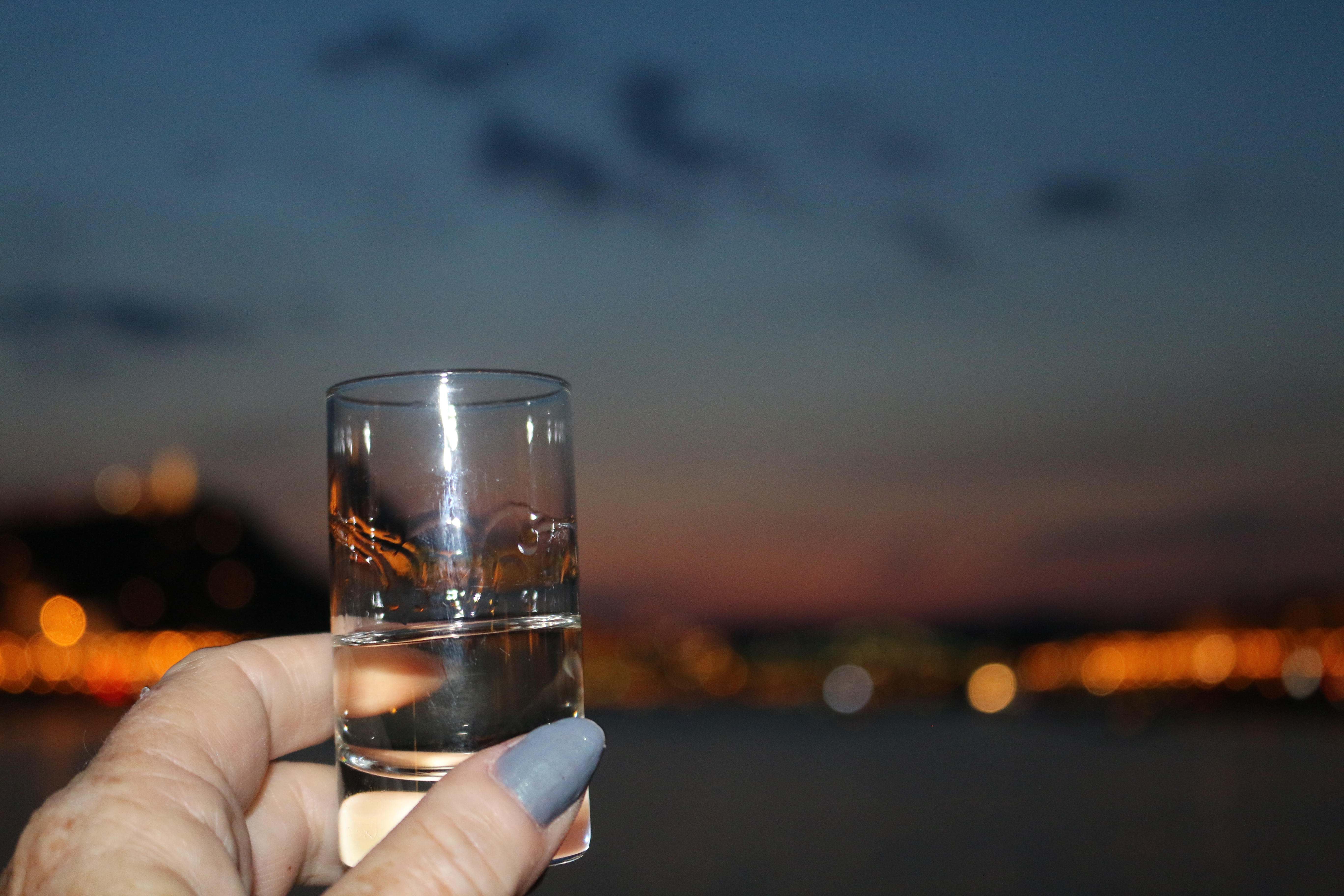 Dining and relaxing become one on Viking Ships and we were happy to sit on the top deck and watch the harbor activity. That night after dinner the Captain and crew offered Palinka shots (fruit flavored brandy made from fruits grown in the Great Hungarian Plains) for toasting as we cruised the Budapest Harbor, which was lit up like Christmas. It is such a beautiful sight to see, and all the guests were charmed to pass by the monuments and important buildings on both the Buda and Pest sides as they glimmered under the sparkling lights. Oh, did I mention, there was also a musician playing the beautiful Blue Danube Waltz during the memorable tour?
Viking Vihljalm Harbor Cruise Video: youtu.be/V8MM3hfEsEM
During this unforgettable summer night cruise around the Budapest harbor a feeling of sheer gratitude suddenly came over me to realize how lucky I was to share this special time in a city I so love with my daughter on the week of her birthday. I somehow know I will always be like an excited small child to see the Chain Bridge over the Danube, and people sitting in the warmly lit Kollazs enjoying their elegant Magyar dining experience. Mage Tak and Godt Arbeije to Viking Cruise Lines for yet another heart warming experience in Hungary, and I am already waiting with baited breath for my next sweet sojourn in Budapest.
---