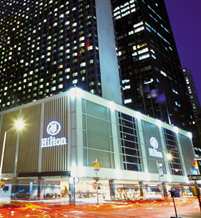 HILTON NEW YORK
A Sophisticated International Hotel Implements "Go Green" Principles
by Bonnie Carroll
Known as a trendy hotel destination for business and leisure travelers, the Hilton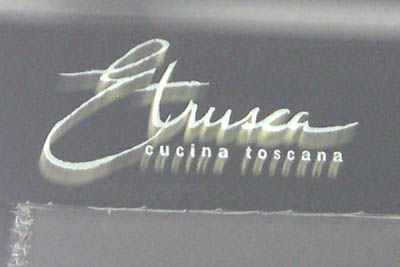 New York is in the middle of everything exciting in the 'big apple' and offers access to the heart of business, entertainment, shopping, art, theatre and Central Park. The hotel is just a few steps from every major tourism destination, and convenient to all business headquarters.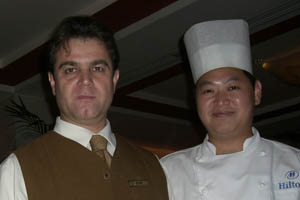 The lobby is amazing and includes a wonderful "New York Marketplace" that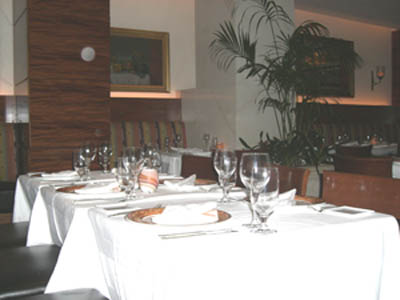 offers breakfast and lunch buffets, along with a Japanese breakfast buffet prepared with health conscious diners in mind. A Starbucks, conveniently located in the hotel is a favoite morning spot, as well as a delightful Tuscan inspired Italian restaurant with authentic dishes and an outstanding staff to serve you.
The Tuscan vegetable soup is one of the best I've tasted, and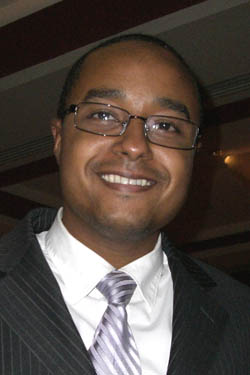 all the entrees are outstanding. The wine menu features a rare selection of unique grappa, aperitif and dessert wines from Italy, and they also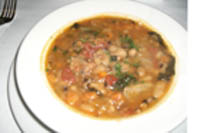 serve a pre-theatre dinner from 5:30 – 6:30 pm. According to the general manager of Etrusca Restaurant "we were very busy during the New York Marathon weekend preparing our specialty pasta dishes for the teams staying in the hotel, and the gentile Italian ambiance or our restaurant changed into wild celebratory excitement following the race.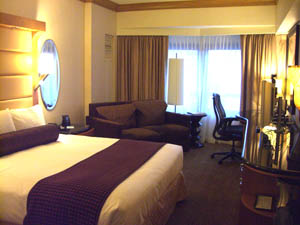 The hotel features 1,980 guest rooms and 51 deluxe suites, as well as a new 8,000 square foot fitness center, with 24-hour access. It came as no surprise to find that the winner of the Olympic Gold Medalist Derartu Tulu from the Ethiopian Team wanted to be at the Hilton New York! I ran into her with her team in the expansive lobby prior to the race and spent a few minutes wishing them all well. Derartu Tulu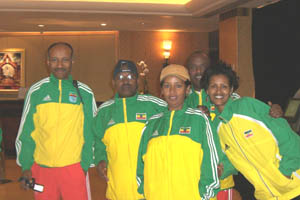 of Ethiopia is an Olympic gold medalist who won in 1992 and 2000. She had been away from her sport while giving birth to her children, and this New York marathon was her first competition since her children were born. Known as one of the greatest distance runners in history she said she came to New York to be a strong competitor, and not necessarily to win. Later that day she did win her first New York Marathon women's title in 2:38:52.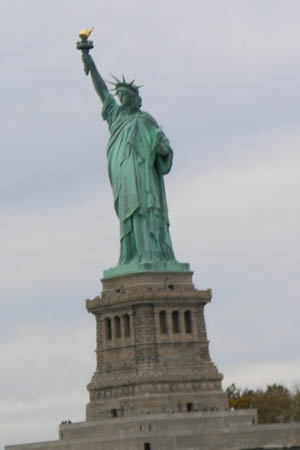 Each room in the New York Hilton offers a stylish and comfortable respite after a 'shop till you drop' afternoon, a full schedule of business meetings, or a trip to celebrate the birthday of Lady Liberty, or ice skating at Rockefeller Center. The beds are delicious, and at night a motion sensor automatically turns on floor lights to guide you to the bathroom; a brilliant and cost effective way to eliminate night lights and be eco-friendly. The views of New York are all wonderful at the hotel, and room service is 24-hours, with a bevy of great things to eat, from a snack to a dinner or breakfast in bed.
The hotel was recently recognized for their "Green Street" environmental program, which has been in place since 2008. The award honors members of the Manhattan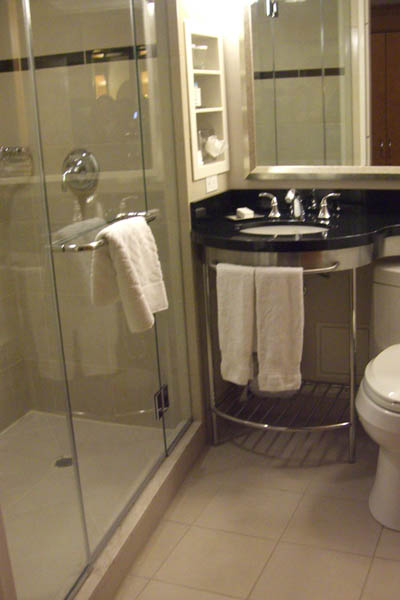 Civic Association for efforts to provide and maintain sustainable programs or improvements to their workplace. The 83-year old Association honored The Hilton New York in the category "buildings over 1M square feet" recognizing its energy fuel cell which reduces the hotel's overall carbon footprint in the community.
The "Go Green" program strives to use energy-saving light bulbs, offer guests alternate day laundering of linens and towels, purchases foods and beverage to be transported from one location to reduce auto emissions, encourages "paperless" technology to reduce waste, includes motion sensors to turn lights on and off, use environmentally friendly refrigerants to cool the hotel, installed restrictors in showers to reduce water waste, utilize 1 ½ gallon flush toilets, and uses POG website reduces paper waste. On-duty managers also walk the premise, turning off all unnecessary lights during day and night.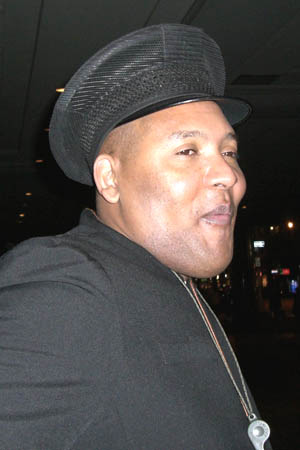 Getting a taxi in front any hotel can sometimes be challenging, especially if everyone is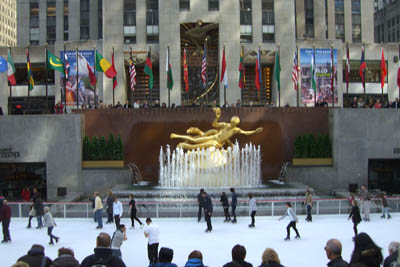 leaving at once, but the Hilton hotel staff have it all covered, and take good care of the guests who are making a 'curtain time' or catching a flight. They spent hours giving me walking and metro directions to facilitate my journeys to business and tourism destinations, and always with a smile.
Along with becoming a renowned eco-conscious hotel destination, the New York Hilton is a home away from home for guests, and is literally in the heart the city, and offers easy access to everything you would want to see or do. Buy your tickets today . . . You'll love New York!
NEW YORK HILTON HOTEL
1335 Avenue of the Americas
New York, New York 10019
1-212-586-7000
---