OLIVES RESTAURANT - W HOTEL UNION SQUARE                      Renowned Chef Todd English Serves Italian Dishes with Flair              by Bonnie Carroll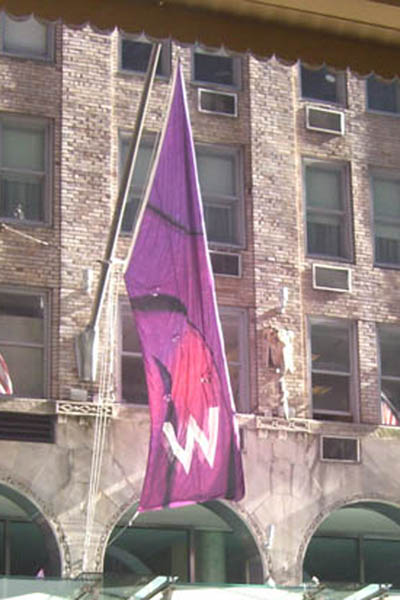 Olives Restaurant in the W Hotel Union Square in New York City is one of the really hot destinations for outstanding food that is served in an environment where the critically acclaimed chef Todd English showcases his amazing collection of recipes created both at the restaurant and at his home kitchen. Passing through the packed bar, which is a popular after work venue, you enter a warm and inviting room with big comfortable booths that overlook the Olives open kitchen, where a collection of chefs are moving like bees in a hive preparing and presenting the Todd English signature plates.
The servers are attentive, but not overly-so, and the wine list,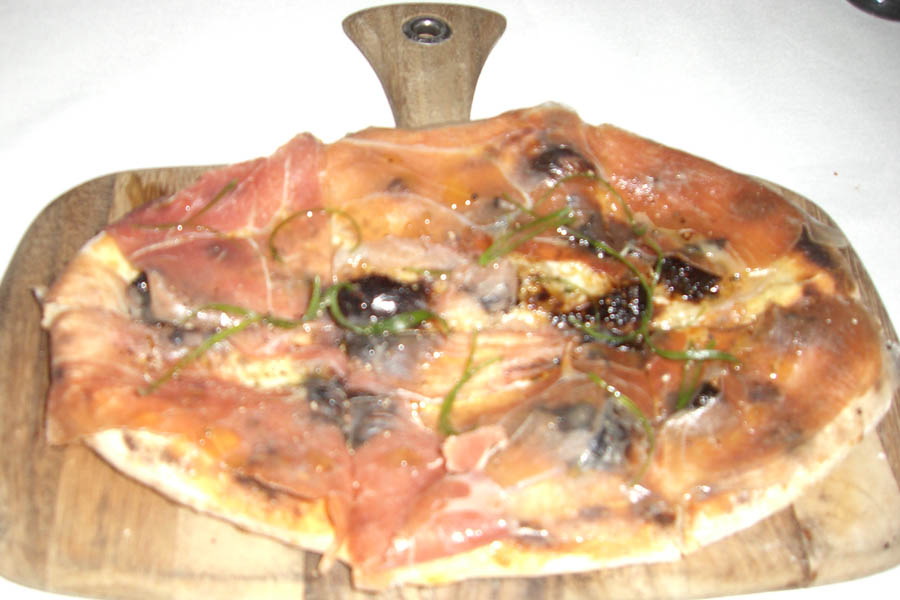 which features wines especially selected to enjoy with the English creations, is huge and the sommelier offers wonderful tips on how to pair them for the best result. Appetizers include an amazing Focaccia, Tuna Tartare, Napoleon of Seared Foie Gras, and Gorgonzola-stuffed figs with balsamic glaze. The stuffed figs are so delicious I could eat them every day!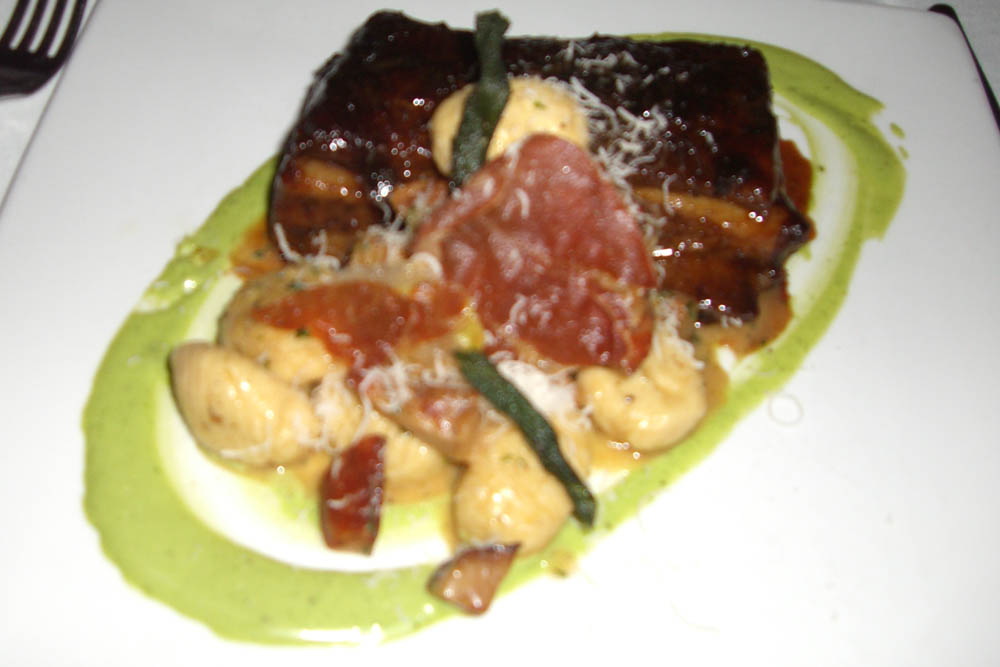 The Papa Carciofi is a wonderful artichoke soup served over bread that can be a great starter or luncheon item. Entrees at Olives, some of which are slow food specialties, run from osso buco of veal to pan-griddled surf and turf to simple (perfectly) roasted chicken to a variety of inventive risotto dishes, vegetable blends and perfect pasta entrees. Naturally, olives play a major role at this restaurant and the dips, sauces, appetizers and entrees presented represent some of the most delicious olive infusions and combinations ever. Olives is described as "One of the nations best restaurants" by Marco R. Della Cava, USA Today.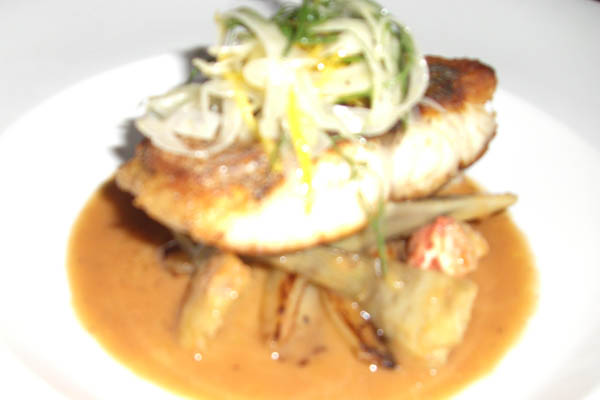 English has a new book "The Olives Table" - Over 160 recipes from the critically acclaimed restaurant and home kitchen of Todd English. The book features a recipe for Black Sea Bass with Green Olive Sauce that the talented chef created following an inspirational visit to Viareggio, Italy. This recipe is spectacular; please find the recipe below for your cooking and dining enjoyment. The original and outstanding soup recipes in this new book make it a great read, and source for authentic Italian soups to enjoy with any meal.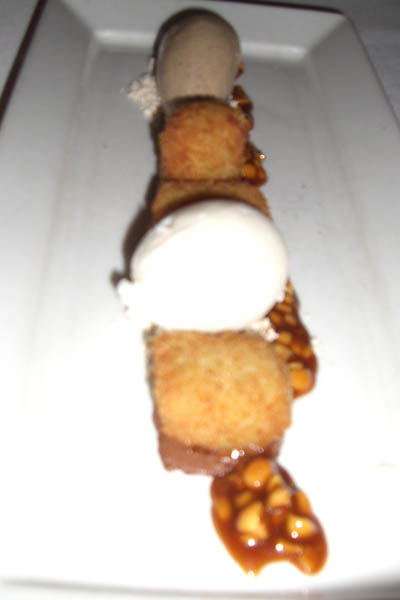 Desserts run the gamut from Chocolate Risotto Pudding to Strawberry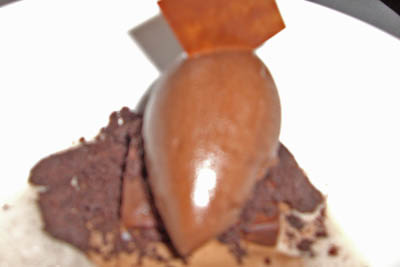 Rhubarb

Crumble to Falling Chocolate Cake with Raspberry Sauce that is simply outstanding. Of course, everything looks picture perfect at Olives, and the visuals are just a prelude to the outstanding flavors awaiting your palate.

 

So, it is no small wonder Todd English has created a culinary rage in New York and around the nation, his originality and inclusion of fine Italian historic food basics make him and his food nearly impossible to resist. Be sure to put Olives on your reservation list for our next trip to New York, and look for "The Olives Table" in your bookstore. Mangia Bene!

 

OLIVES RESTAURANT

W Hotel Union Square

201 Park Avenue South

New York, New York 10003

(212) 253-9119

 

 

                                                
BLACK SEA BASS WITH GREEN OLIVE SAUCE
From "The Olives Table"
By Todd English
(You can substitute striped bass or halibut for the black sea bass) Serves 4
Green Olive Sauce:
1 tablespoon olive oil
1 garlic clove, finely chopped
2 shallots, finely diced
2 cups dry white wine
4 anchovy fillets, minced
2 to 3 tablespoons green olive puree (available at specialty food stores)
2 cups chicken broth (page 38 in his book), canned low-sodium chicken broth, or water
2 tablespoons unsalted butter, at room temperature
4 8 to 10-ounce black sea bass fillets
1 teaspoon kosher salt
½ teaspoon black pepper
1 tablespoon olive oil
12 green olives, pitted and coarsely chopped, for garnish
To make the green olive sauce: Place a large saucepan over medium heat and when it is hot, add the 1 tablespoon olive oil. Add the garlic and shallots and cook until they are translucent, about 3 to 4 minutes. Add the white wine and cook until it has reduced to about ¼ cup, about 20 minutes.
Add the anchovy fillets, green olive puree, and chicken broth and cook until the sauce has reduced to about 11/2 cups. Remove the pan from the heat and whisk in the butter. Cover to keep warm.
Place a large cast-iron pan over medium-high heat and when it is hot, add the tablespoon of oil. Add the bass, skin side down, and cook until lightly browned, about 3 to 4 minutes per side.
Place the fillets on a plate top with green olive sauce, and garnish with the chopped green olives.
---