HOTEL/CHEF PROFILE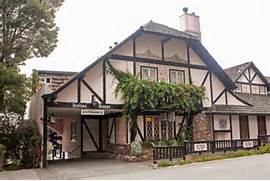 HOFSAS HOUSE TURNS SEVENTY WITH STYLE
by Bonnie Carroll
The Hofsas House Family are celebrating seven decades of European hospitality in Carmel-by-the-Sea at their beautiful Bavarian-inspired Hofsas House Hotel. Carrie Theis and her family continue to offer guests charming hospitality and a unique get-a-way in one of America's most desirable seaside cities.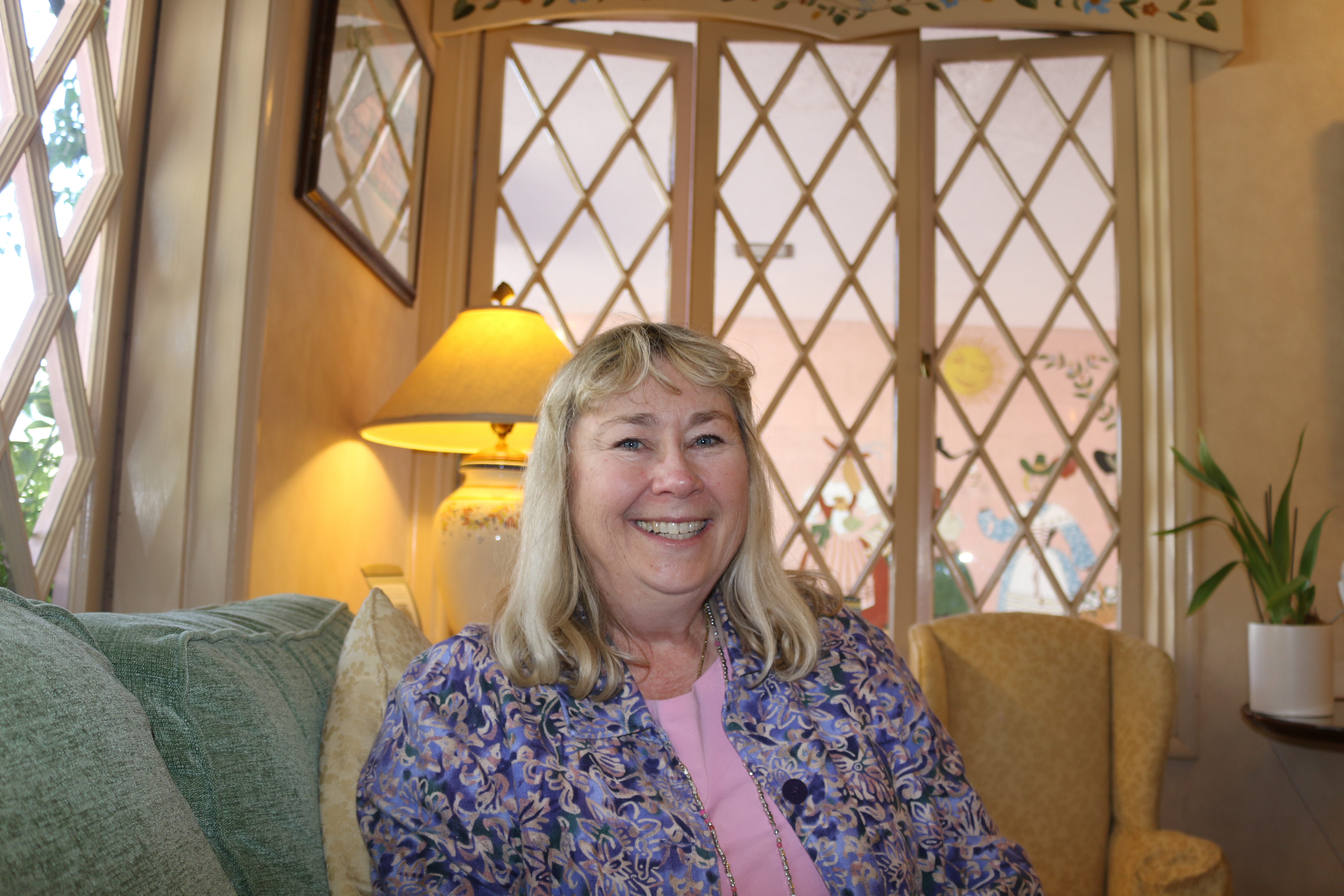 Staying at the Hofsas House for me is like going home to visit family. The accommodations are like a home-away-from-home, and include fireplace, fully equipped kitchen, TV and Wi-Fi. From the wine and cheese welcome to the delightful continental breakfast it's all good. The staff at this centrally located property are so helpful they could give the W Hotel a run for their money; anything you want anytime you wanted would be a mild description.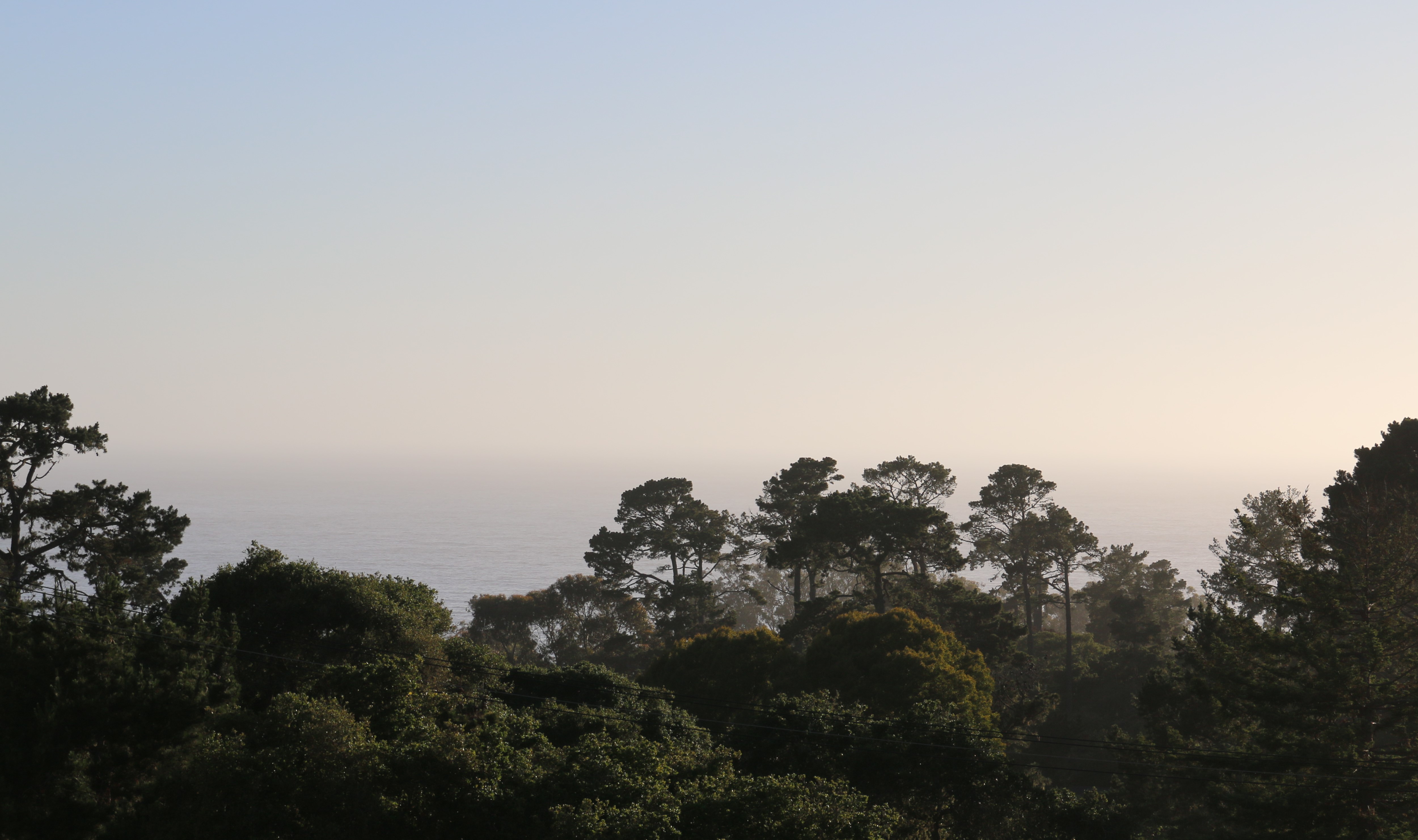 Visitors to the Carmel area include people who love to run, hike and take scenic walks, and the trails and walks by the sea nearby completely fill the bill. The hotel is also partners with six golf courses in the area providing affordable starting fees with a cart. As hospitality partners with the Monterey Bay Aquarium guests can purchase a two-day pass for the price of one at the hotel.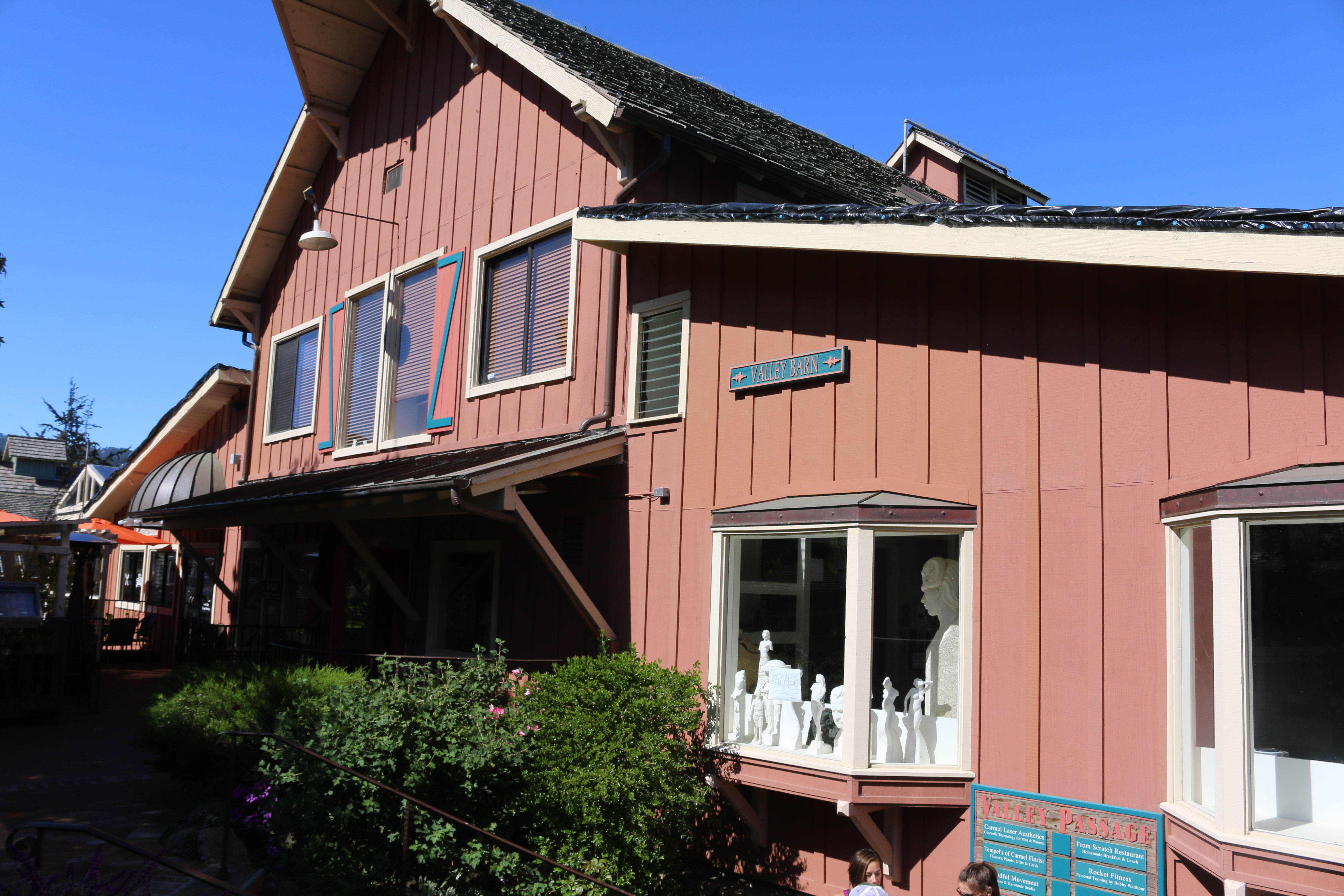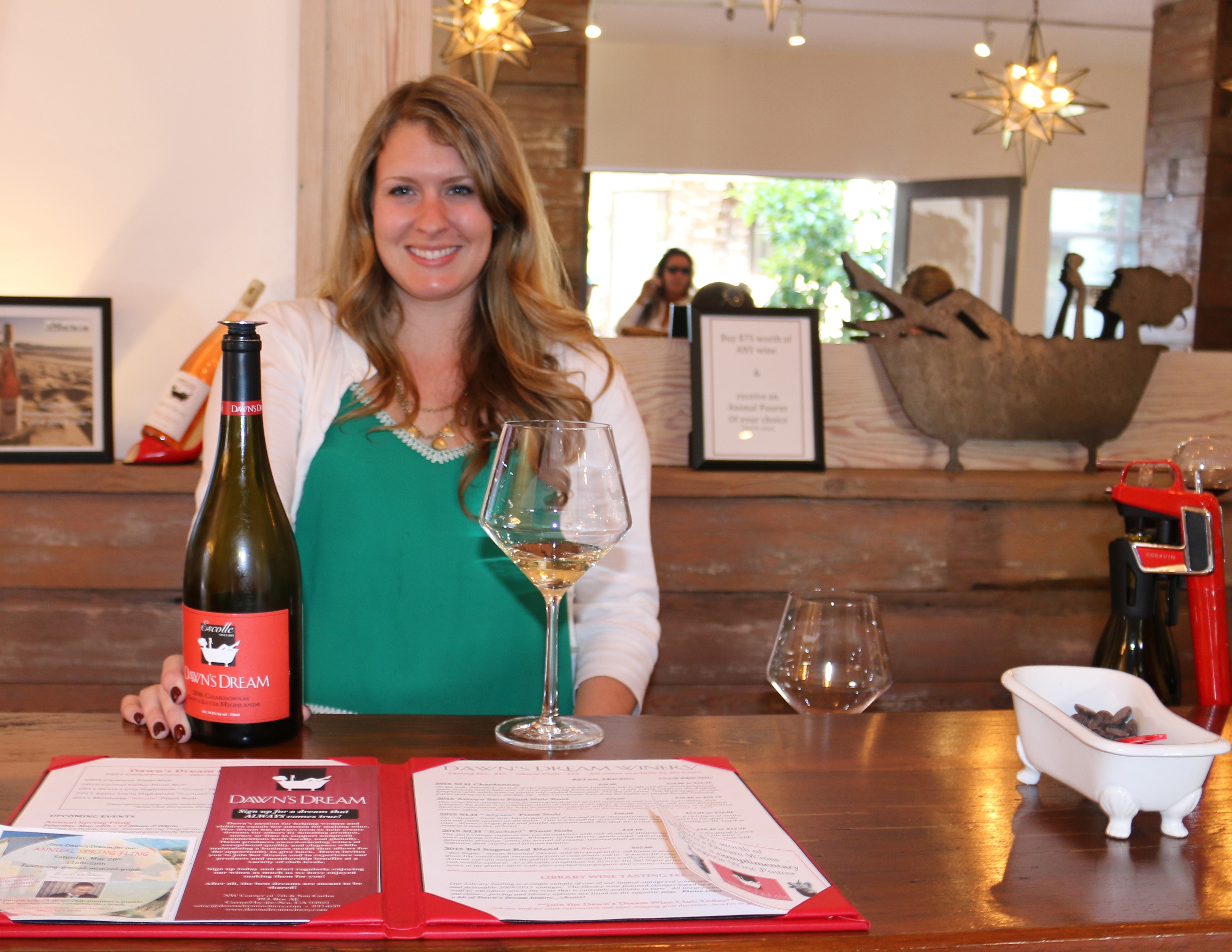 I love art and Carmel has it's share of extremely talented artists and sculptors with studios dotting the community. A Carmel Wine Walk-by-the-Sea Passport, which includes tastings at a variety of wonderful venues can be purchased at the hotel front desk. Following a busy day touring the galleries and wine rooms it's good to know you can enjoy a sauna and swim in the heated pool or reserve an in room massage to work out the kinks.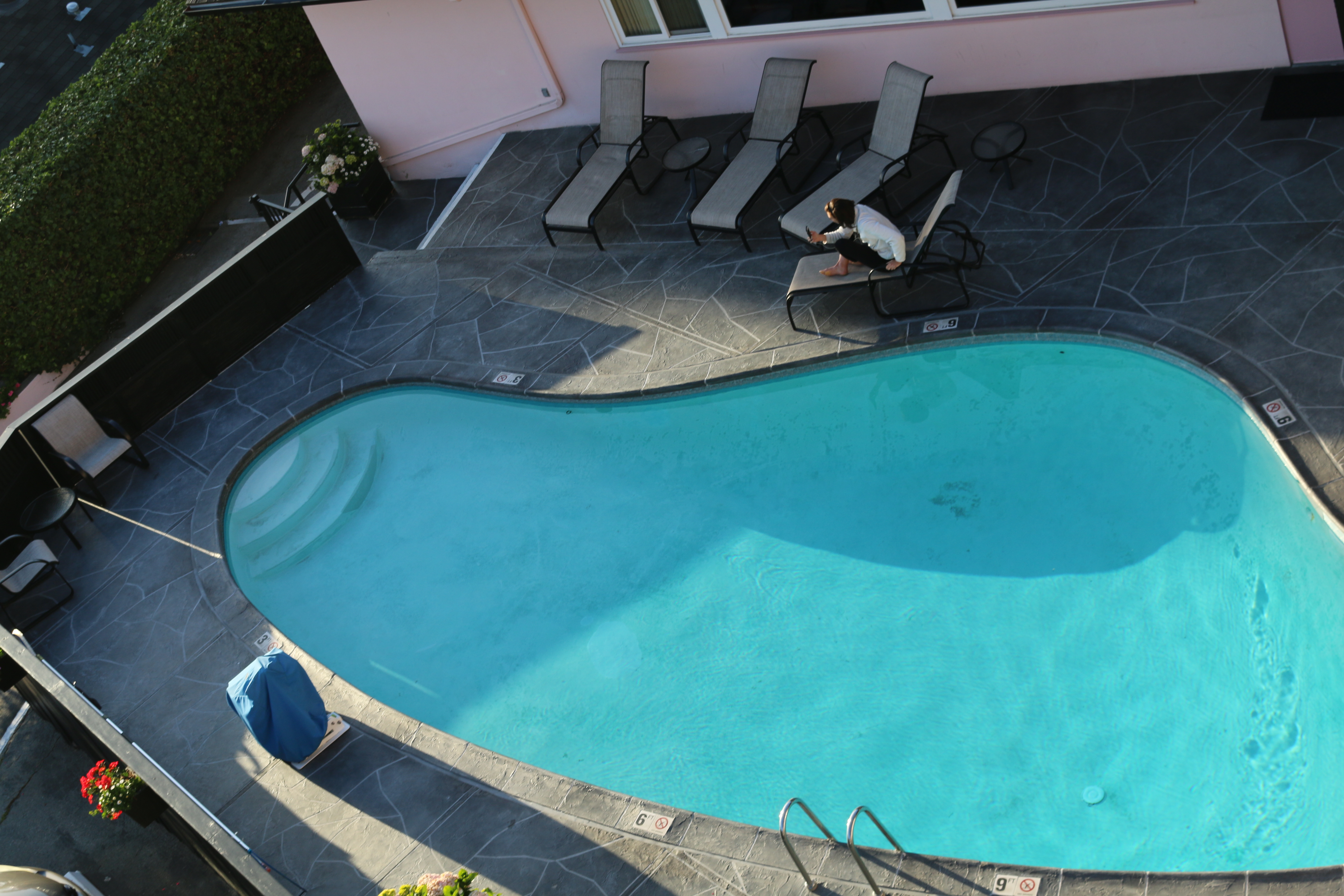 Located walking distance from so many great restaurants it's never a problem to enjoy a good meal, and a short drive takes you to Monterey, Pebble Beach or Pacific Grove for fantastic ocean views while you savor seafood or beef specialties at renowned restaurants like the Whaling Station, Lovers Point and more. Just a few blocks down the street from the hotel is a delightfully healthy Carmel Belle with optional food to go that is amazing or for picnics at the beach go to 5th Street Deli to create your own picnic menu.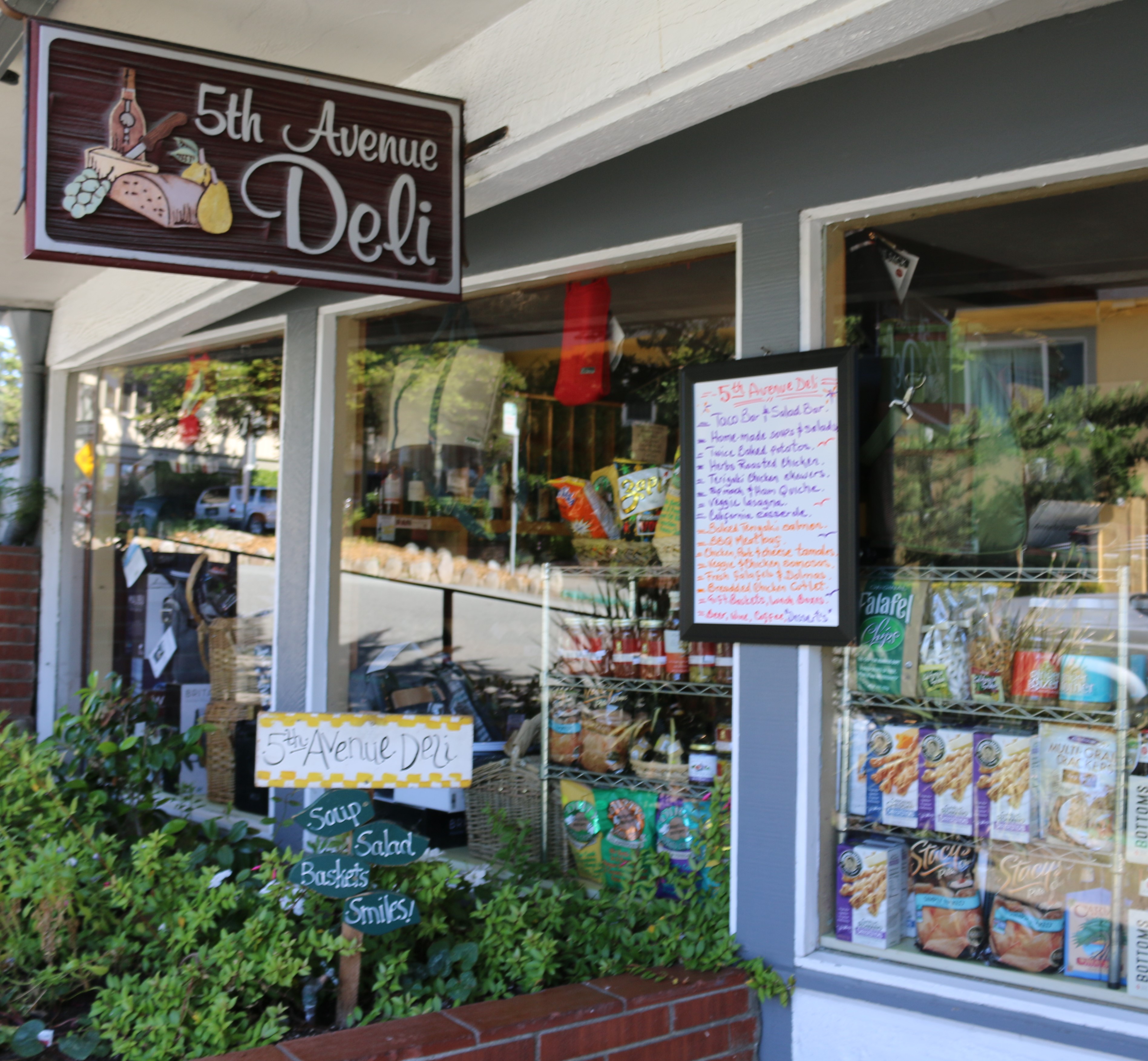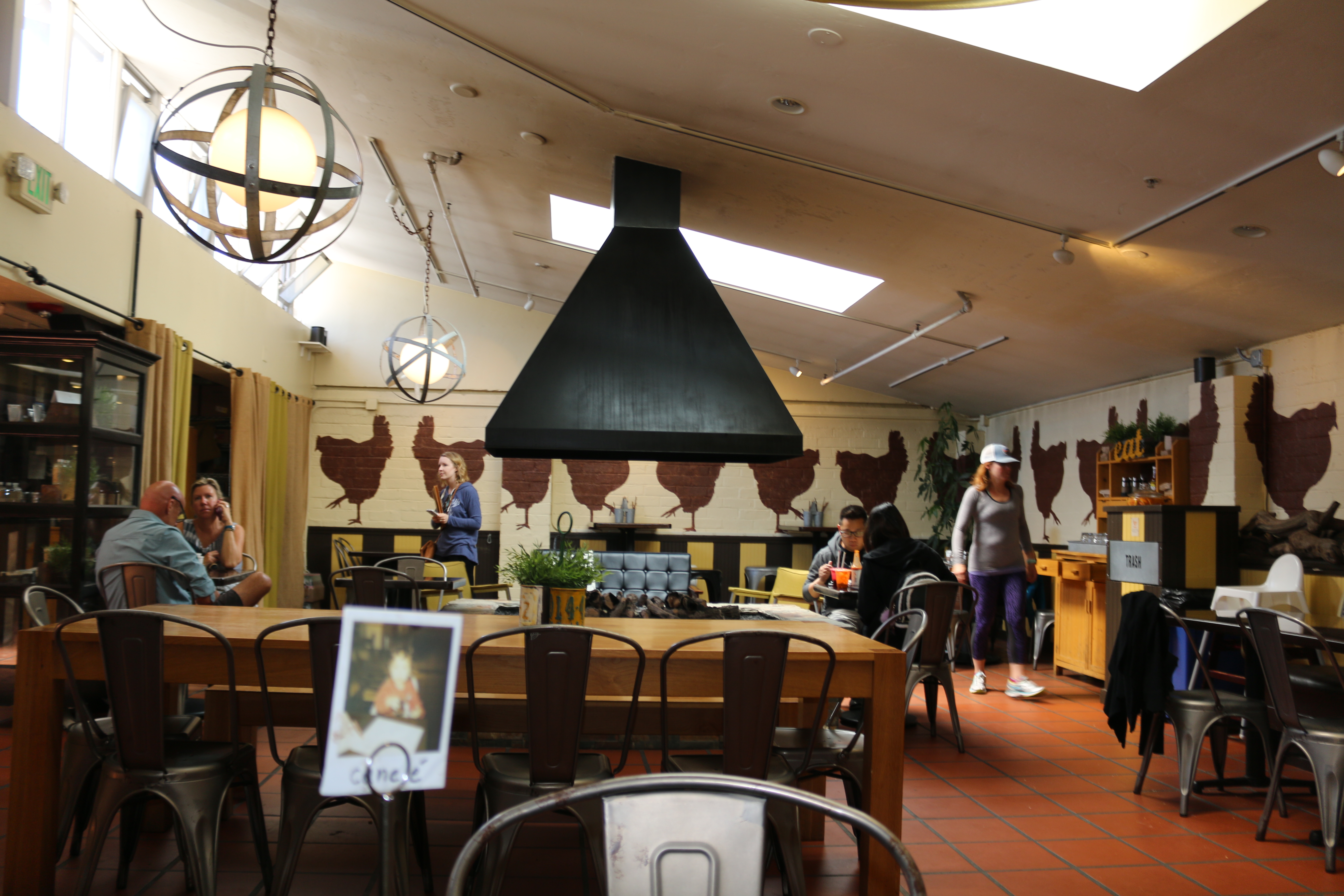 The hotel was founded by Donna and Fred Hofsas in 1957 and today their tradition for dedication and hard work continues with Carrie Theis continues operation of the Bavarian-themed property, where a welcome mural done by artist Maxine Albro greets guests as they enter the lobby. The hotel coat of arms bears words in Latin that mean "Leisure with dignity" created by Donna's husband Fred, who was an artist and photographer.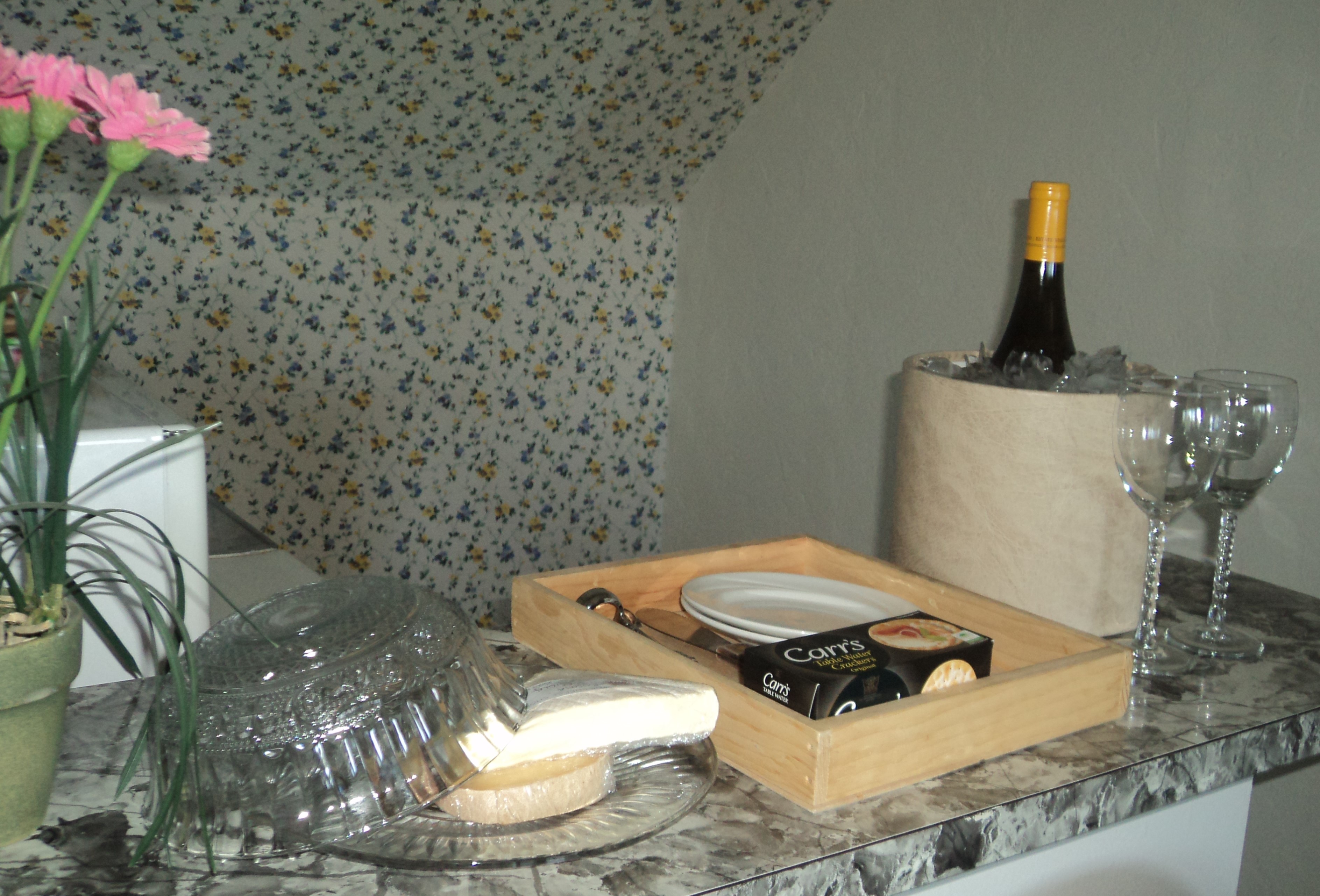 Carrie spent her childhood helping her grandmother at the hotel, and now carries her grandmother's legacy of service and hospitality- a mission she completes quite well every day. Travelers who have visited Bavaria will be charmed by this authentic Bavarian style escape. For information and reservations visit www.hofsashouse.com or call 831-624-2745.
HOFSAS HOUSE
4th & San Carlos
Carmel, California 93921
(831) 624-2745
_____________________________________________________________
WHALING STATION IN MONTEREY
Warm Ambiance and Great Food
by Bonnie Carroll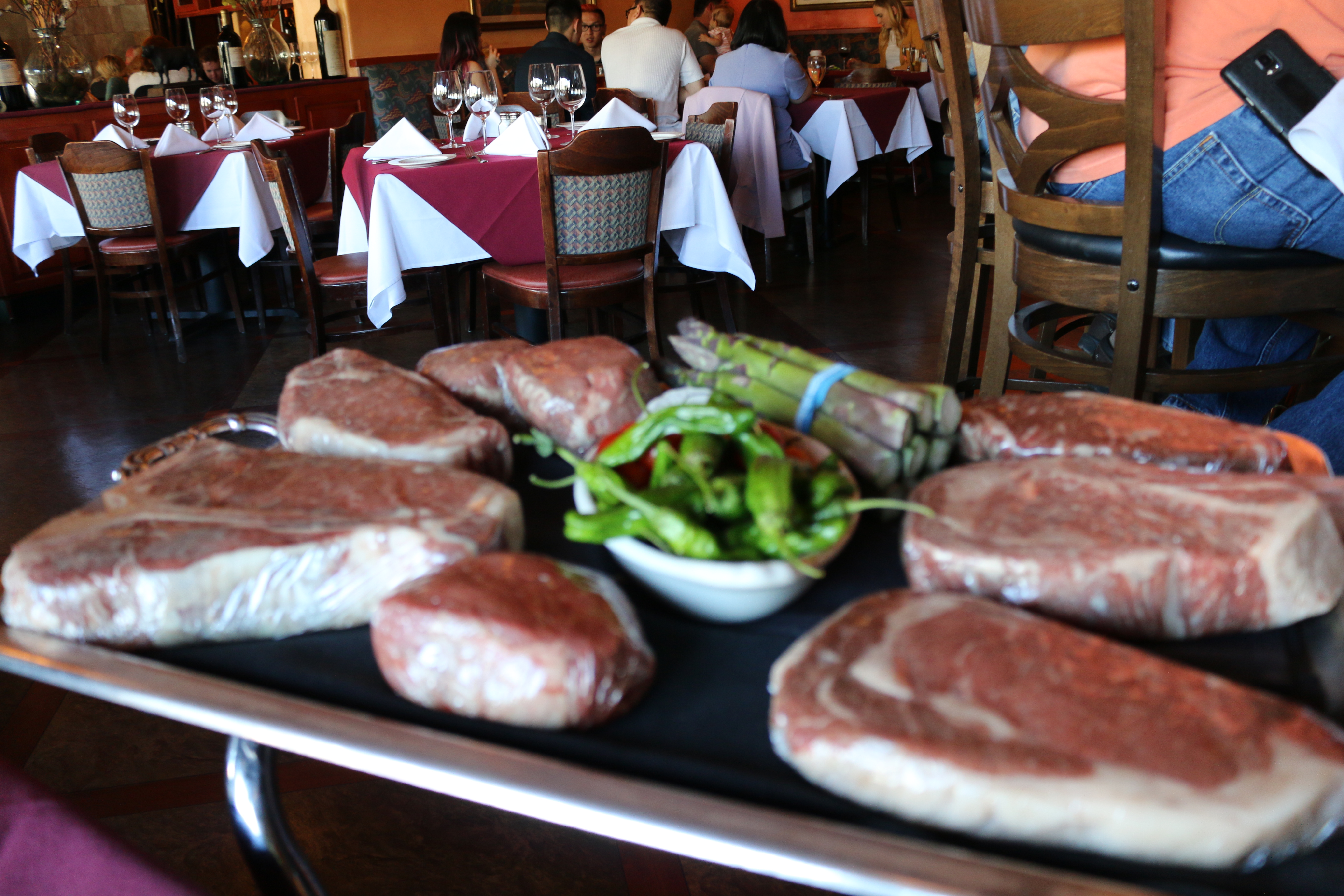 Old World Steak House Traditions live on at the internationally acclaimed Whaling Station, perched just above Steinbeck's Cannery Row. Named Monterey County's #1 Steak House for over 40 years, The Whaling Station takes the term "Steak House" seriously... Select your USDA Prime cut of aged beef from a silver tray, your Prime, Prime Rib from the antique 1930's silver carving trolley, and watch your Caesar Salad being tossed tableside. An award winning wine list and full spirits bar complement your dining experience. Dinner and cocktails are served from 5pm daily.
The energy of the Monterey Aquarium can be felt the minute you step out of your car to enter the Whaling Station in Monterey. This is an old line steak restaurant that not only offers the best steak and beef dishes, but also offers a milieu of items for people who prefer something other than steak.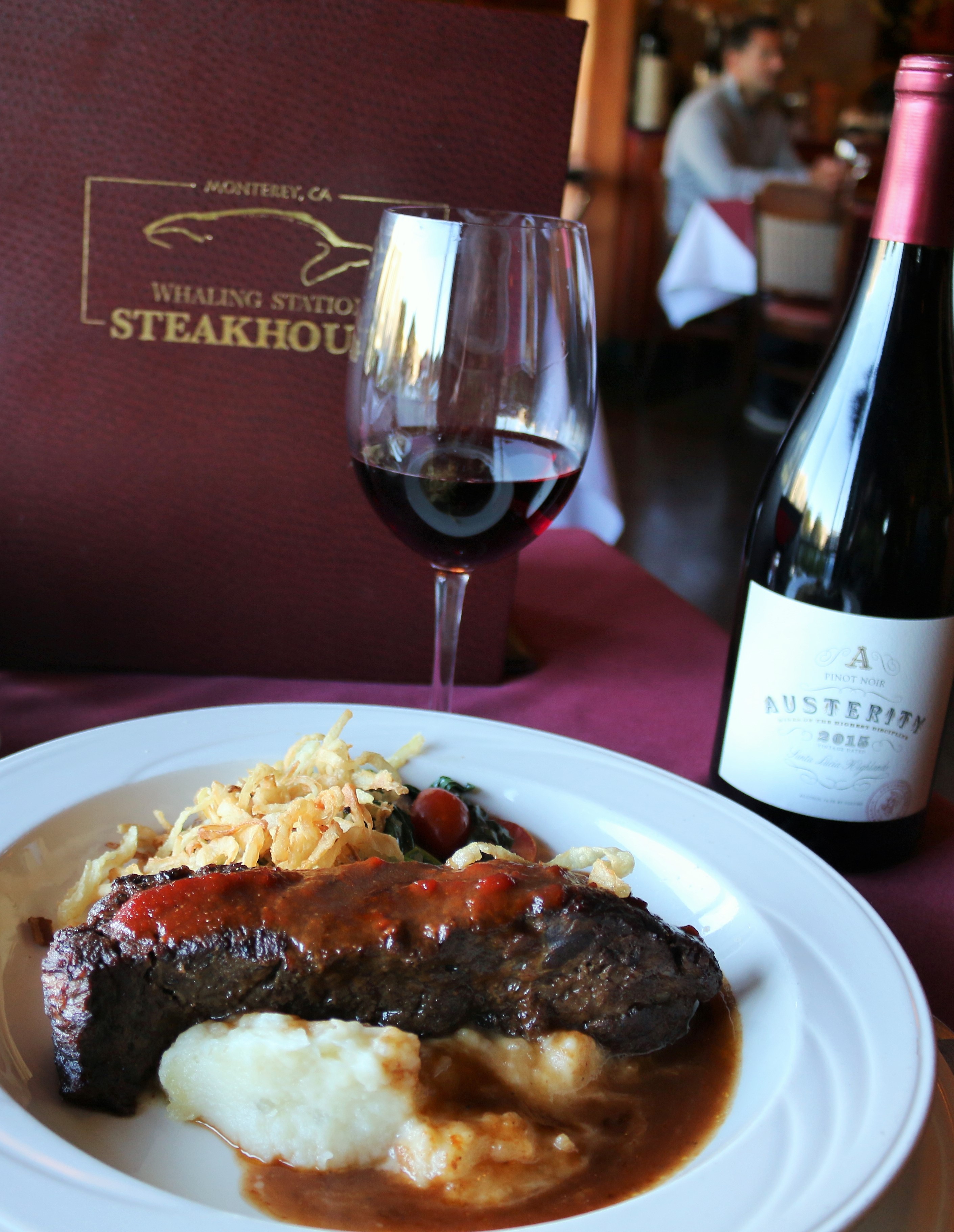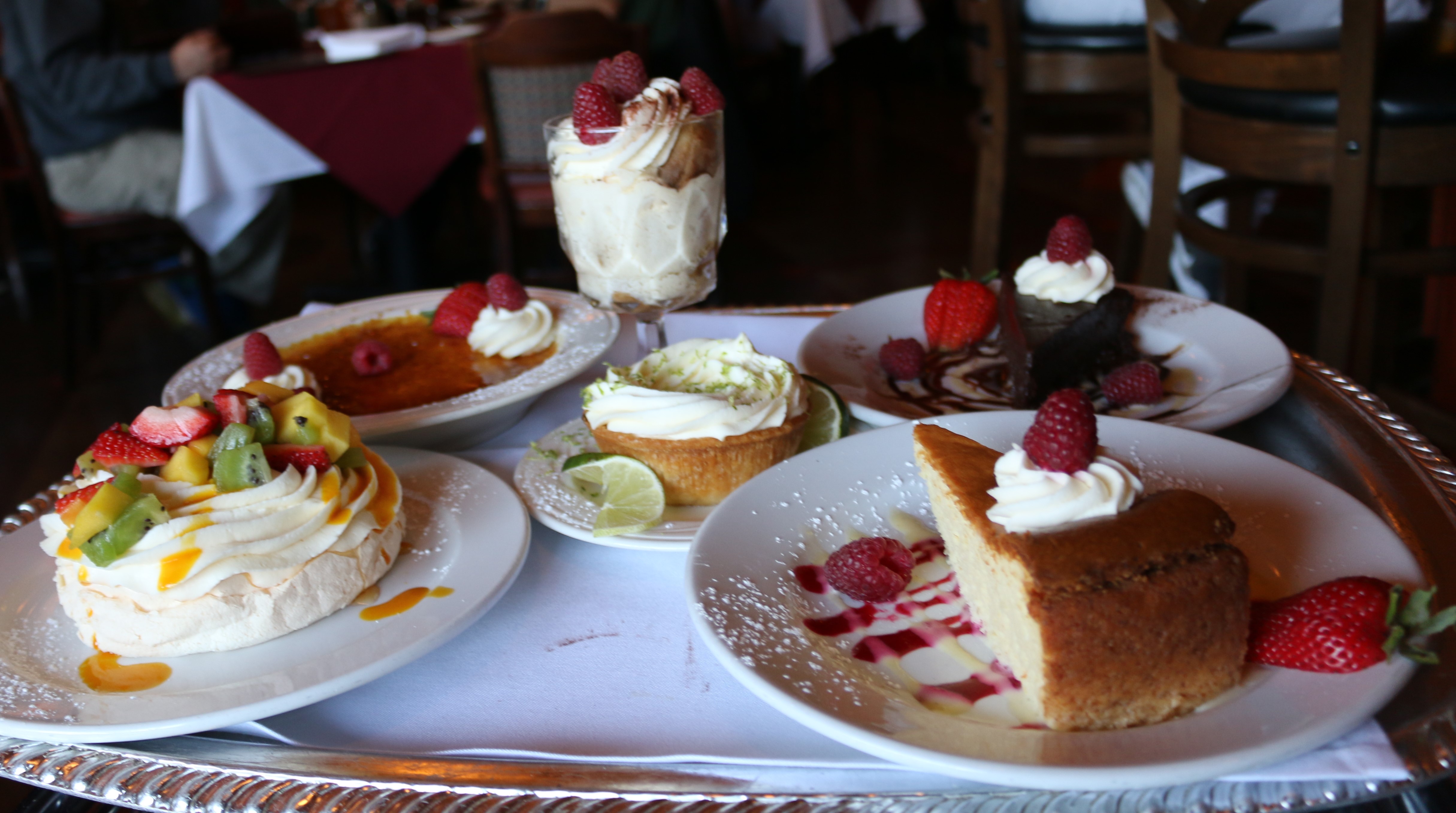 My red wine braised short ribs with mashed potatoes, carmelized onion and BBQ sauce were outstanding, as was the oyster Rockefeller appetizer that preceded it. Their menu is extensive and offers a viewing tray of amazing steaks to choose from, as well as a tray of divine desserts to enjoy as sweet endings. The waiters are professionals and assist with wine selections and recommendations for a perfect meal. The general manager Alfredo Ortiz is charming and accommodating.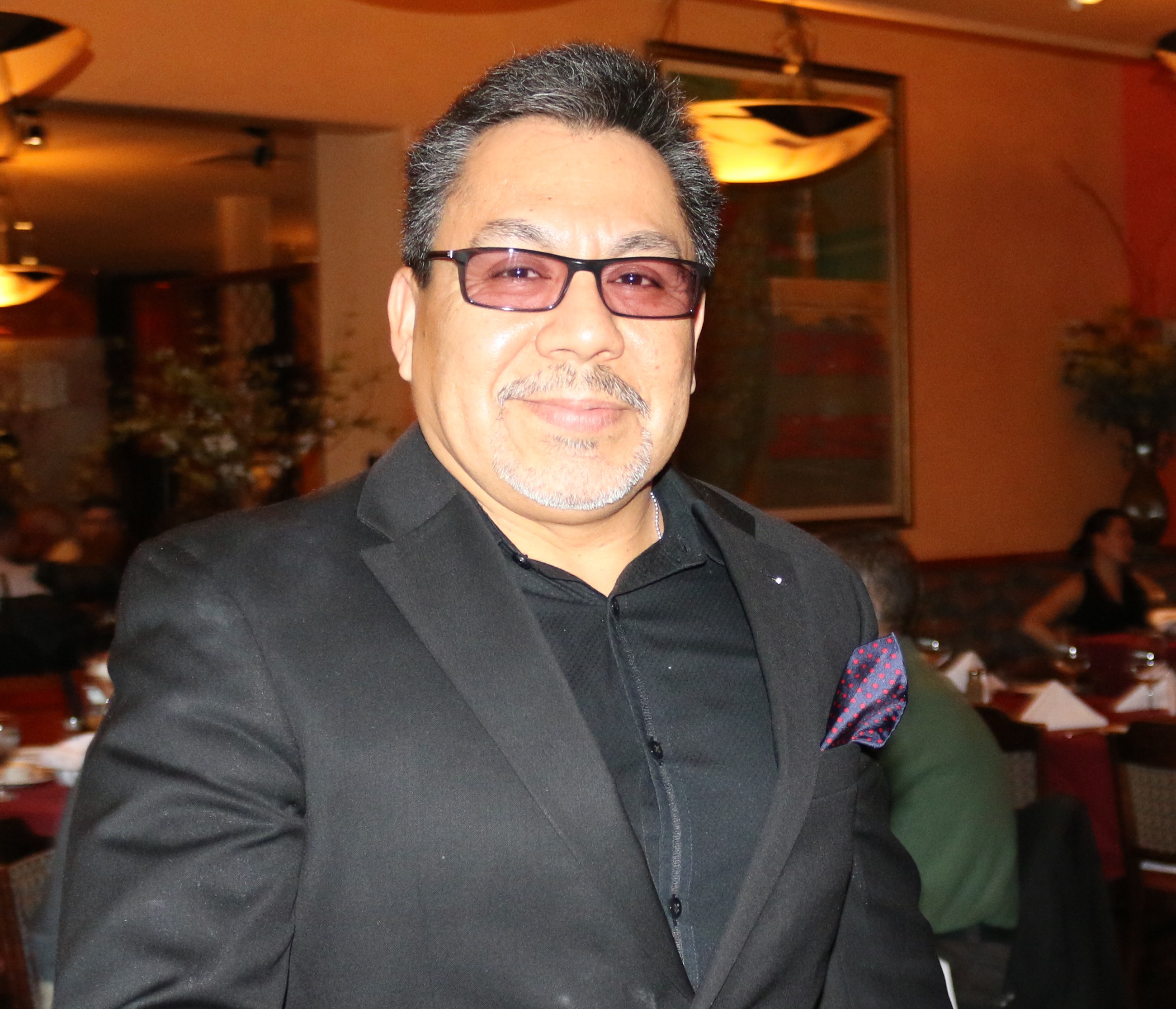 The BAR at The Whaling Station has its own menu and its own local following, with drink specials and lively conversation served nightly. They make a wicked Cosmo, and their wine list is simply outstanding. Parking in a private lot with valet service on weekends.
763 Wave Street,
Just Above Steinbeck's Cannery Row,
Monterey, California
(831) 373-3778
---