HEALTH MINDED   .   .   .
SANTA BARBARA SAYS GOODBYE TO GREAT COMMUNITY FRIEND ROCHELLE ROSE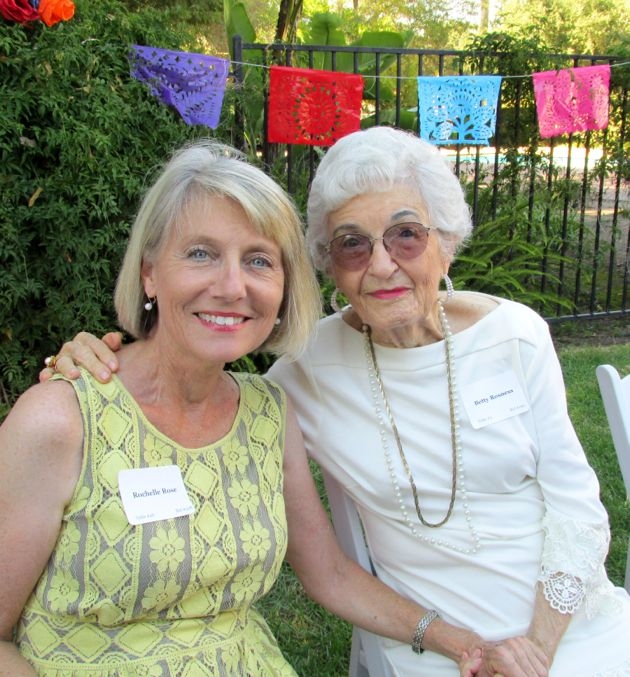 Rochelle Rose with close friend Betty Rosness
The past ten days have been very difficult for me personally following the Noozhawk announcement on the death of my friend and associate Rochelle Rose, who was the writer of their iSociety column. She was a good friend who accompanied me on several writing assignments in past years, as well as working alongside me covering special events as a journalist in Santa Barbara over the years. I'm still not able to process that she is gone, and I am so sad I did not have the opportunity to say goodbye. My heart aches for her beautiful children, family members, and countless friends and work associates in our community who knew and admired her and will miss her as I will.
Rochelle Rose passed away on October 5, 2021 of natural causes. She was born in 1949 to loving parents James and Dorothy Rose and was the eldest of four daughters all raised in Whittier, California. Rochelle enjoyed a Southern California childhood and enjoyed going to the beach and body surfing at Huntington Beach. Early on she was elected to student government leadership and wrote and edited for newspapers, a love and skill she pursued throughout her life. 
In 1973 she graduated from UCSB, and in her sophomore year she was selected to join the Project Pakistan team, traveling around the world. She remained friends with many of this project team and continued her love to travel throughout her life. After graduation she worked at the University Religious Conference, UCSB College of Creative Studies, and Larson Bateman Advertising. Her marketing and public relations skills were later used as development director for United Boys & Girls Clubs of Santa Barbara, Sansum Diabetes Research Institute and People's Self-Help Housing, and most recently, a development officer at Santa Barbara Museum of Natural History and Sea Center. She also raised funds as an independent consultant for other charities, including the San Marcos High School, Rehabilitation Institute, Santa Barbara Neighborhood Clinics, Shelter Services for Women, Girsh Park, specializing in capital campaigns that built facilities important to our community. Rochelle coordinated the Women's Day Conferences and Women's Business Fairs in Santa Barbara. Notably, Rochelle was named 2007 Fundraiser of the Year by the Association of Fundraising Professionals Santa Barbara/Ventura Chapters.
Rochelle was passionate about non-profit work and intricately involved in the Santa Barbara community. She served on boards of directors including Coastal Housing Coalition, The Cecilia Fund, Center for Successful Aging, Charitable Gift Planners of Santa Barbara (past president), People Assisting The Homeless (PATH), Transition House Santa Barbara, UCSB Affiliates, Santa Barbara Chamber Orchestra, Santa Barbara Jaycees, Santa Barbara Neighborhood Clinics, Girls, Inc., South Coast Business Network and Association of Fundraising Professionals. She was the Editor of the Successful Aging Newspaper – 10,000 copies are distributed throughout the Tri-Counties quarterly.
Her greatest joy and pride was the birth of Marie and Travis, now beautiful talented children, when she was 42 and 47. They enjoyed travel, dancing, sports, music, art, love, and laughter, together. 
In 2005, Rochelle was ordained as an elder at the First Presbyterian Church of Santa Barbara, where she was a member for nearly 35 years. She wrote her "Around Town" column for the Goleta Valley Voice from 2000-2006 and had a "Goleta Notebook" column in the Santa Barbara News Press from 2006-2008. Since 2006, Rochelle was a Contributing Writer and iSociety columnist at Noozhawk.  She was also a member of the Santa Barbara Elks Lodge.
Rochelle is survived by her children Marie Brashears and Travis Brashears; her mother Dorothy Rose of Whittier; sisters Kimberly Rose Shannon, Bend, Oregon; Stephanie Rose Simmons, Escondido; and Jennifer Rose, Venice; brothers-in-law Mike Shannon and Jim Simmons, and many aunts, uncles, cousins, nephew and nieces. She was pre-deceased by her beloved Daddy, Jim Rose.  Her radiant smile, compassion for others and caring love will be missed by her family, friends and co-workers. 
Contributions in her name may be made to First Presbyterian Church, 25 E. Constance, Santa Barbara 93105, or Santa Barbara Museum of Natural History and Sea Center, 2559 Puesta del Sol, SB 93105.
A memorial service will be held on Saturday, November 6th at 1PM at First Presbyterian Church of Santa Barbara. For questions, please contact Marie Brashears at mariebrashears@gmail.com.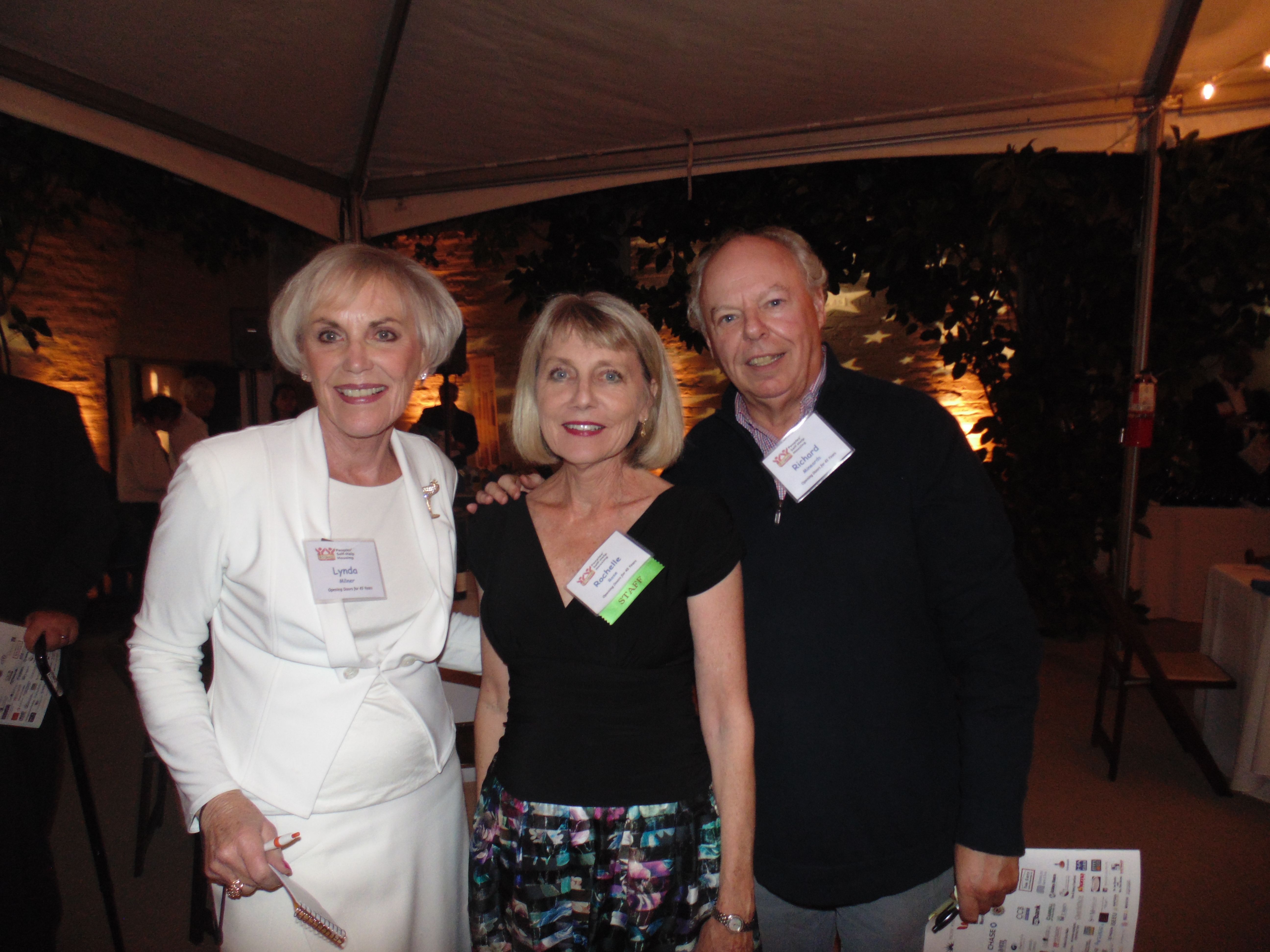 Montecito Journal Journalists' Linda Milner & Richard Mineards with Rochelle Rose, event coordinator at Santa Barbara Historical Museum during People's Self-Help Housing Annual Fundraising Event.
Bonnie Carroll, LBN
____________________________________________________________________

29th Annual Cancer Center Walk/Run

29th Annual Cancer Center Walk/Run
Friday, October 1, 2021 - 08:00 to Sunday, October 17, 2021 - 08:00
 The Cancer Foundation of Santa Barbara will host the 29th annual Cancer Center Walk/Run as a virtual event from October 1 -17, 2021. One hundred percent of these funds will support cancer research and patient supportive care programs at Ridley-Tree Cancer Center. The Walk/Run hopes to generate more than $100,000 and surpass $4 million in fundraising since its inception in 1993.
For the second time in its history, the Walk/Run will be held virtually. Participants have the opportunity to complete a 5K or 10K on their own course – in their neighborhood, on a trail or at the beach – and upload their time. A presentation will be shown to participants on October 17 to mark the event.
Registration is now open at www.cfsb.org/walkrun2021 . The registration fee is $40 thru September 12, increasing to $50 from September 13 – October 17. The cost for children 12 and under participating in the Kids' Fun Run is $20. Special incentives are offered to individuals who collect at least $100 in pledges, including free event registration, a car wash courtesy of Clean Wave Car Wash and one entry into the GRAND PRIZE drawing. All participants will be entered into the general raffle for gift cards from a variety of stores.
New this year, the event will provide challenges to help participants get in shape for the event through Movespring. The platform will also be used to track 5K, 10K and Kids' 1M times.  
Three team prizes are also awarded to the largest team, the team that generates the most money and the "First Place Team," which raises the most money on average per person. In addition to recognizing teams and participants for their outstanding fundraising efforts, one individual will be awarded the Julie Main Inspiration of Hope Award. Since the event's inception, Julie Main was inspirational in helping to organize the Walk/Run, seeking sponsors and leading the 6-Week Training Program. This year marks the thirteenth year of the event since Julie's passing, but her legacy will be honored with recognition of a cancer survivor who exemplifies what Julie stood for – courage, perseverance and hope – serving as an inspiration to others by finding the strength to cope with cancer through exercise. Previous recipients of the award include Michael Orchowski, Lorena Ortiz-Schneider, Kate Ocean, Reggie Hepp, Rosalyn Collins, Mara Hochman, Sue Suttner, Patricia MacFarlane, Jack Bianchi, Dan Manfredonia, Patricia Mojarro and Isabelle Patton.
This year in order to recognize participants who have been with us from the start, and those who are just joining the Walk/Run for the first time, a special drawing will be held based on the number of years they have participated in the event. Winner will be announced on social media at the conclusion of the event. Several other awards will be announced on Facebook and Instagram following the event: Most Colorful Costume; Best Quaran-team; and Social Media Influencer Awards for Facebook and Instagram.
All funds raised will benefit the Clinical Research Program and the Supportive Care Programs at Ridley-Tree Cancer Center.
Through the Research Program, new cancer treatments are made available through clinical trials across a variety of cancer diagnoses. Every one of today's standard cancer therapies went through clinical trials before becoming generally available. While patients may choose to enter a trial to improve their own conditions, they also help map the future of cancer care for others. Through support from this event, the Ridley-Tree Cancer Center is pleased to offer local residents access to a global network of clinical trials, a benefit not afforded by all cancer treatment facilities.
The Walk/Run also benefits the Supportive Care Programs, which include genetic counseling, patient navigation, wellness classes and social work services. These programs allow the Ridley-Tree Cancer Center to provide patients with comprehensive and personalized resources and care to assist them on their journey with cancer.
To learn more about the Walk/Run or to create a team and register for the event, please visit: www.cfsb.org/walkrun2021.
Special thanks to our sponsors: Revitalash, Bartlett, Pringle & Wolf, LLP, Edhat, Blenders in the Grass, Blue Lizard Sunscreen and Clean Wave Car Wash.
---
About the Cancer Foundation of Santa Barbara and the Ridley-Tree Cancer Center
The Cancer Foundation of Santa Barbara and the Ridley-Tree Cancer Center work in partnership to deliver superior cancer care to everyone in Santa Barbara County regardless of means. Together, they aim to keep the Central Coast at the forefront of modern cancer care through the recruitment, development, and education of highly trained medical staff; timely acquisition of new medical equipment; active participation in clinical research; integration of oncology services; and continual introduction of promising new methods of treatment. With your help, we will continue to be a regional resource to which both the public and the medical community can look for leadership regarding the diagnosis, management, and prevention of cancer. To learn more, visit the Cancer Foundation of Santa Barbara at www.cfsb.org or the Ridley-Tree Cancer Center at www.ridleytreecc.org.
___________________________________________________________________
SAFETY NEWS   .    .    .
In recent weeks since the rise of the B.1.617.2 variant, all Delta employees who have been hospitalized with COVID were not fully vaccinated.
_________________________________________________________________________________________
SANTA BARBARA RESCUE MISSION ANNUAL BAYOU

Gerd Jordano, Volunteer & Philanthropist 2021 Honoree
October 2, 2:00 p.m.
Rancho Dos Pueblos
For tickets and information visit www.sbrm.org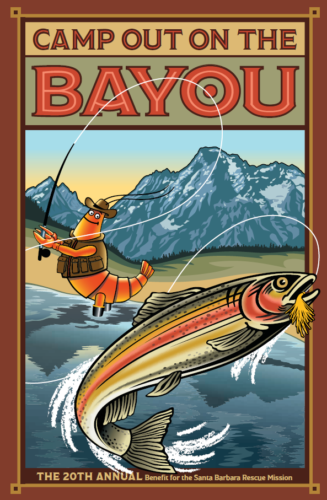 ___________________________________________________________________
Insulated drinkware collection

 The best-selling Transit now comes in a larger size, and the triple-insulated feature makes all of our drinkware a must-have for hot and cold drinks. With holidays and cool weather around the corner, they're perfect to keep coffee hot and cocktails cold—all without the waste. New drinkware colors also available, but hurry, they're going fast.
___________________________________________________________________
The Finest in Independent Living
VISTA DEL MONTE
Without the hassles of mundane chores, you're free to enjoy the things you really want to do. At Vista del Monte, you'll have time to engage in what's most meaningful to you: pick up a new skill or hobby, travel, discover an interesting sport, or make more time to socialize. Whatever it is, we can help. With our Independent Living services, we take care of all the practical tasks, including transportation, housekeeping, and maintenance. Our culinary staff prepares delicious meals, handles all the day-to-day chores, and your wellbeing needs are attended to—all in one place. For information visit: www.vistadelmonte.org. Vista Del Monte – Santa Barbara, California – 805-687-0793
---