www.centralcoasthomehealth.com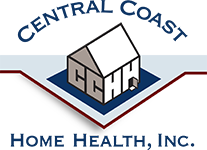 HEALTH MINDED  .   .  


END OF LIFE DREAMS COME TRUE AT ANNUAL DREAMLAND GALA
by Bonnie Carroll
Dream Foundation hosted its 15th Annual Dreamland Gala on Nov. 5 at the Bacara Resort & Spa in Santa Barbara in an effort to raise awareness about the foundation's mission to fulfill the end-of-life Dreams of terminally-ill adults, offering inspiration, comfort, and closure. The vital funds raised allow the organization to maintain its history of never turning down a qualified Dream applicant, a record it has maintained since its inception.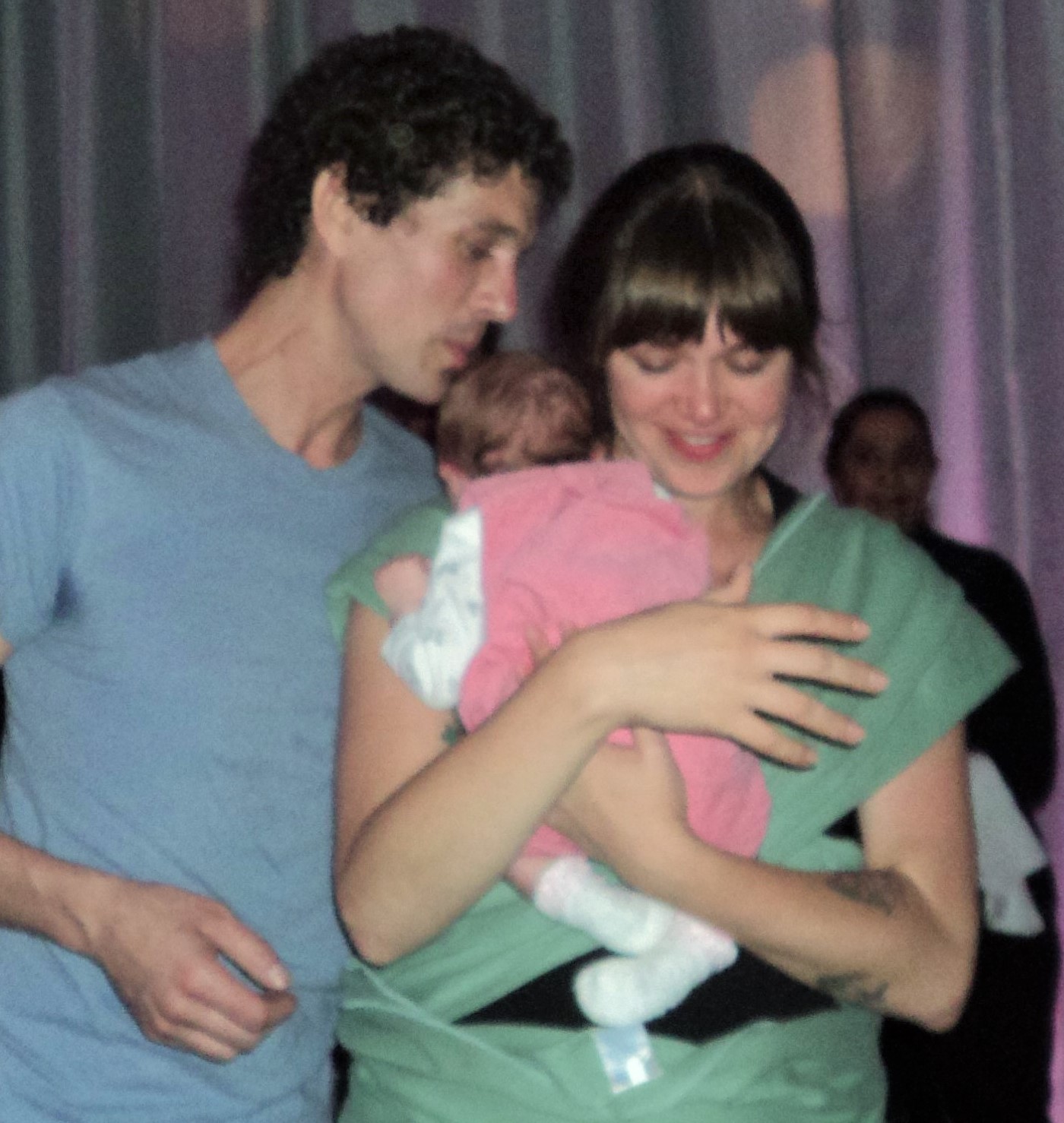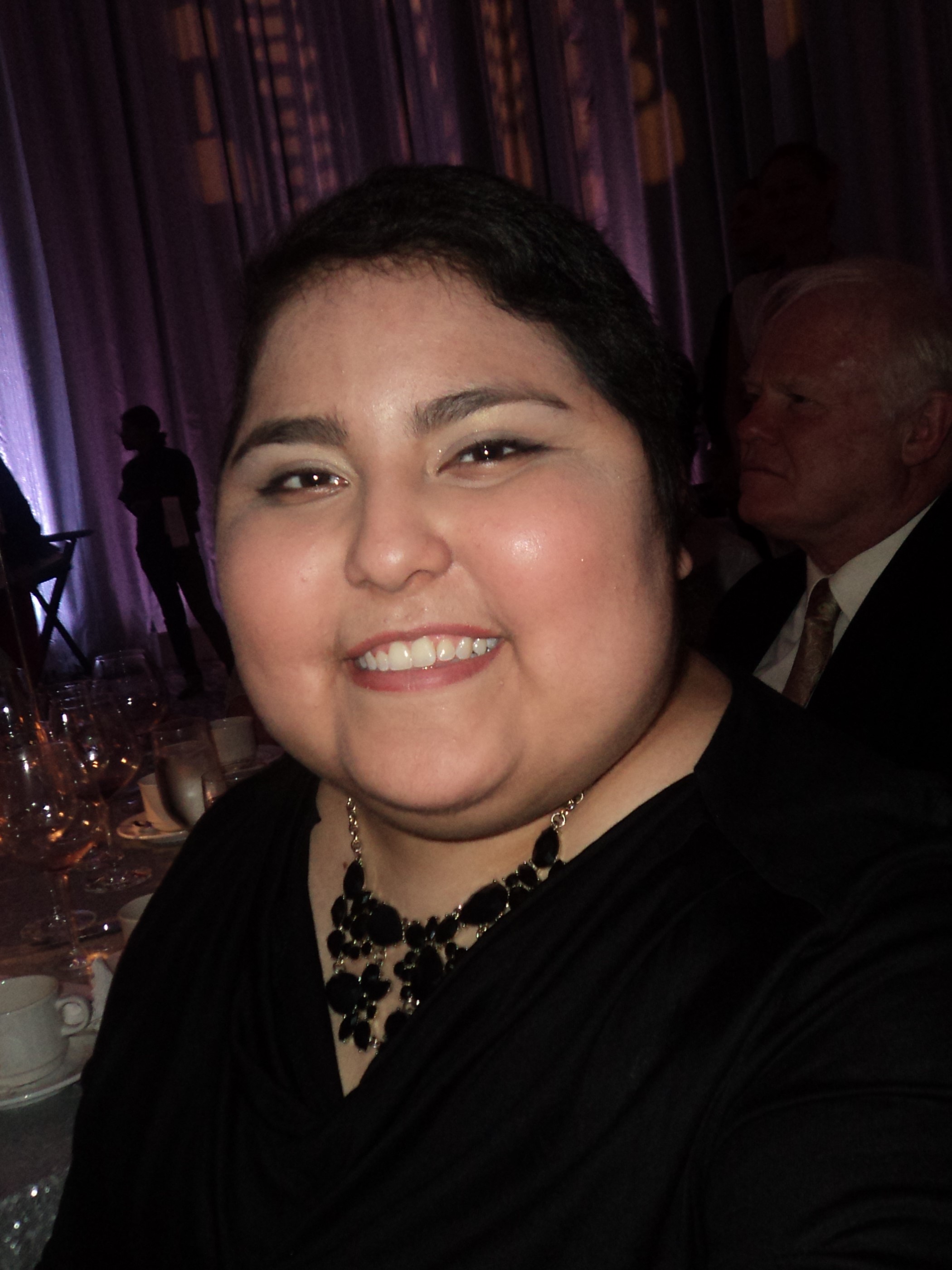 Jonathan White & Family                                                        Daniella Dominic Enriquez

The evening honored special guests, Dreamers Jonathan White and Daniella Dominic Enriquez, who shared their Dream stories. Jonathan, 36, a music lover from Brooklyn, N.Y., has worked with wood since the age of 13, now an experienced cabinet maker. He has always dreamed of making his own lasting contribution to music by building a guitar. His request was for a guitar side-bending machine, which would allow him to craft acoustic guitars and would bring his Dream to life. On behalf of Dream Foundation, Jonathan was presented his own bending machine by world-renowned guitar craftsman and luthier, Roger Sadowsky, at Sadowsky's workshop in Long Island City, N.Y. Also donated to Jonathan was a guitar-making kit by Stewart-MacDonald. Sadowsky who spent the afternoon mentoring Jonathan on the art of guitar-making to the delight of both of them. Jonathan plans to craft a guitar as a lasting memory for his 14-year-old son. Jonathan, his wife Olga, and their baby daughter, Ophelia were in attendance.
Daniella Domiic Eriquez, 21, who until her terminal diagnosis was pursing her education at the University of Tennessee, wrote to Dream Foundation about visiting her family in California."This is something that would allow me to spend precious time with my family," Daniella said. "It would offer me and my family a great deal of peace and comfort." In June, Dream Foundation flew Daniella to California to embrace her family one last time. Daniella attended the gala and shared her touching story.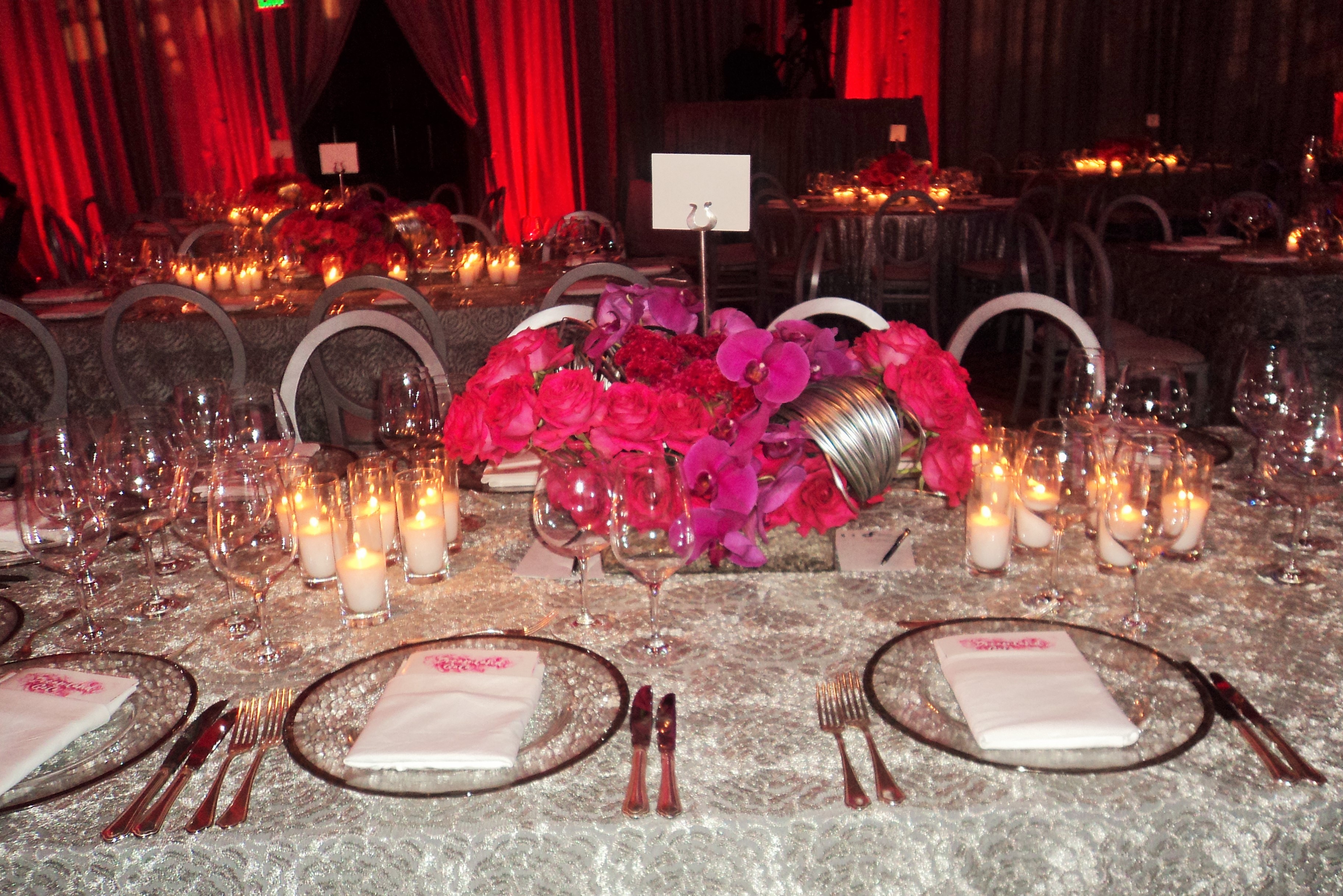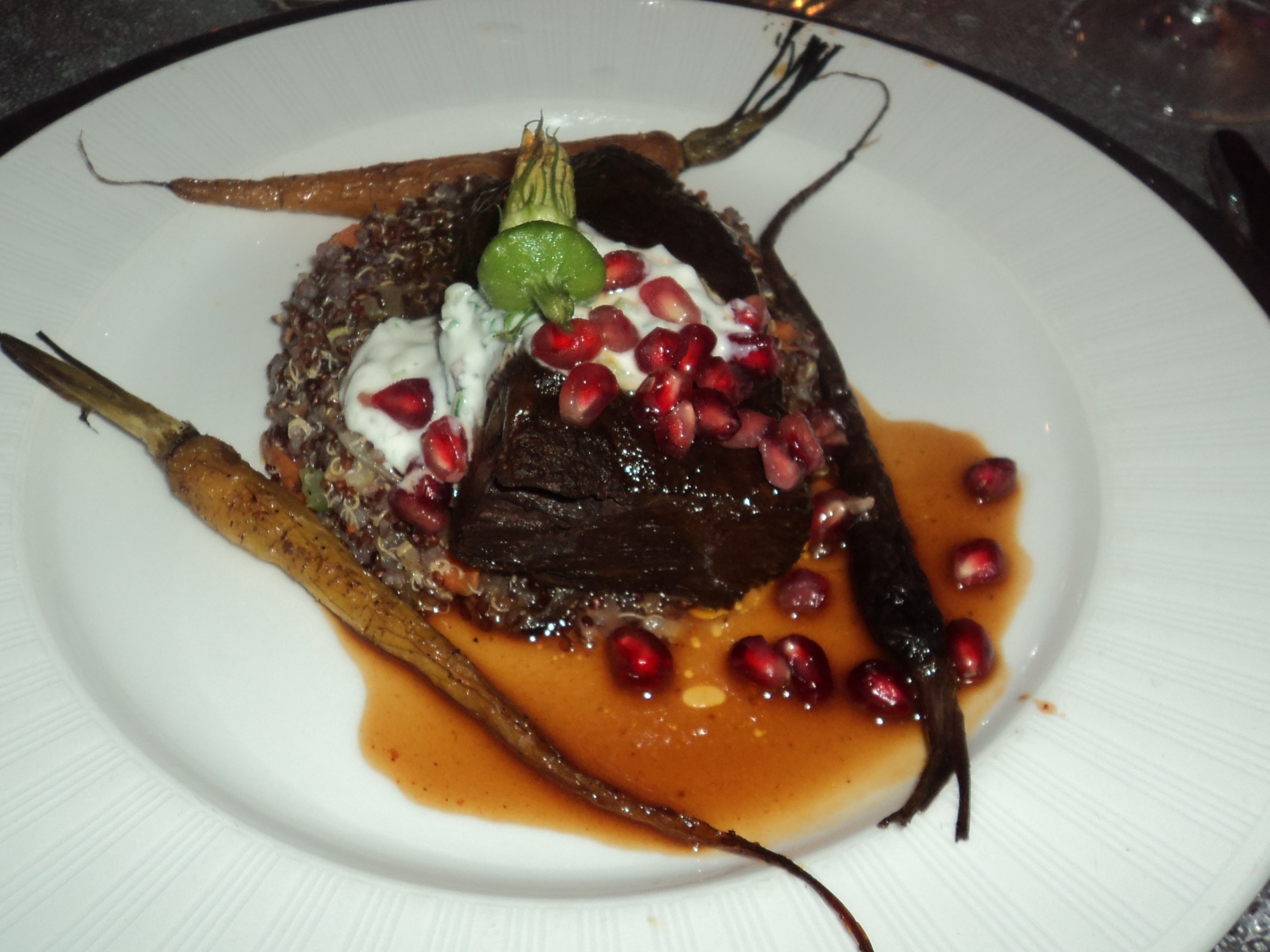 Bacara Resort & Spa Executive Chef Vincent Lesage and his staff presented an outstanding dinner menu of roasted baby beet salad, braised beef short ribs with quinoa couscous that was gourmet healthy and exquisitely presented. The sweet ending was a beautiful lemon tart. The dinner was tastefully paired with Villa San-Juliette, Rusack and Babcock Wines. Patron Tequila provided sexy serving bars where a menu of cocktails designed just for the event were served during the reception and silent auction on the patio, where exotic auction items such as Hollywood Bowl box seats and an exotic trip to South Africa's Zulu Nyala Game Reserve were hot bidding items.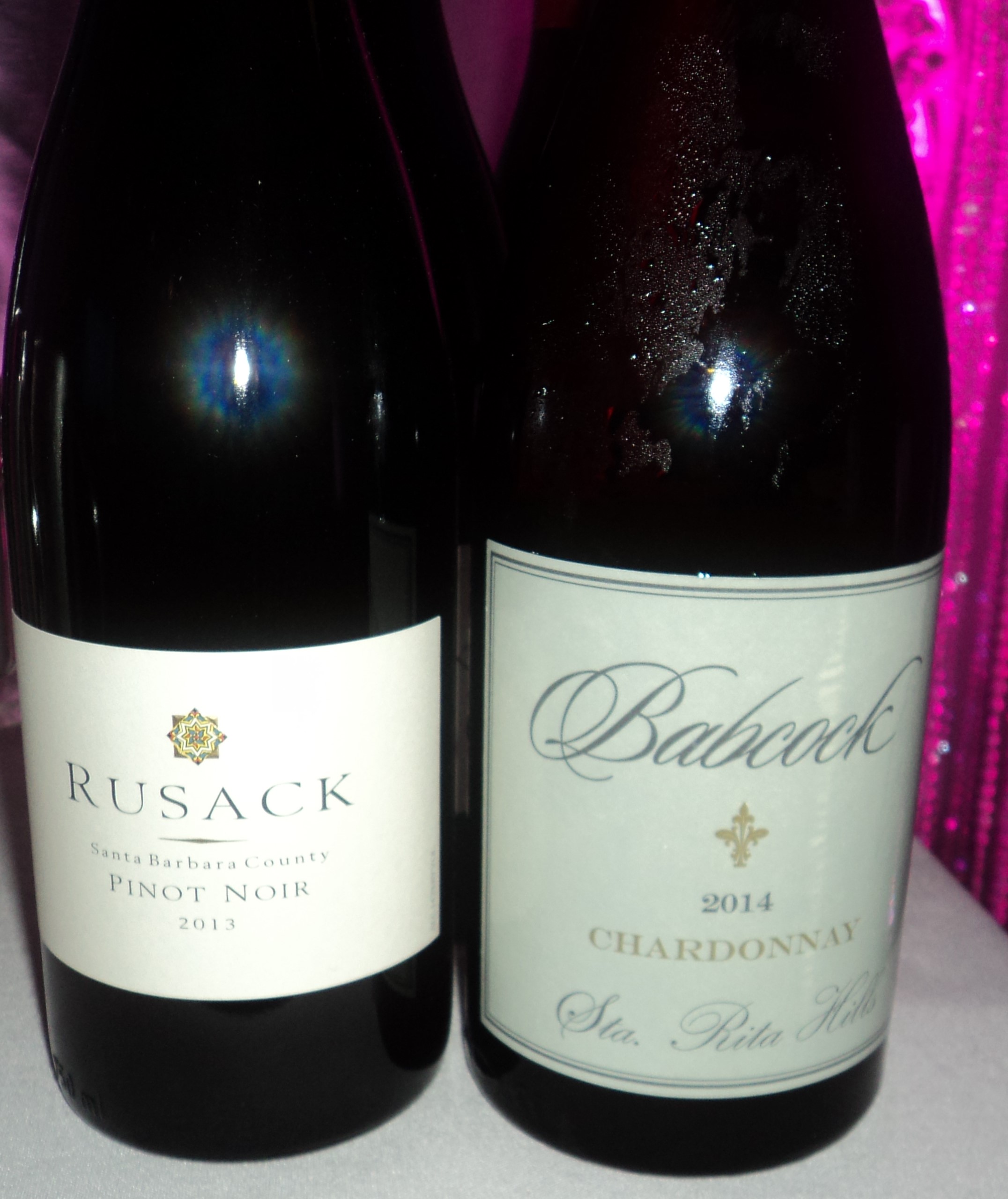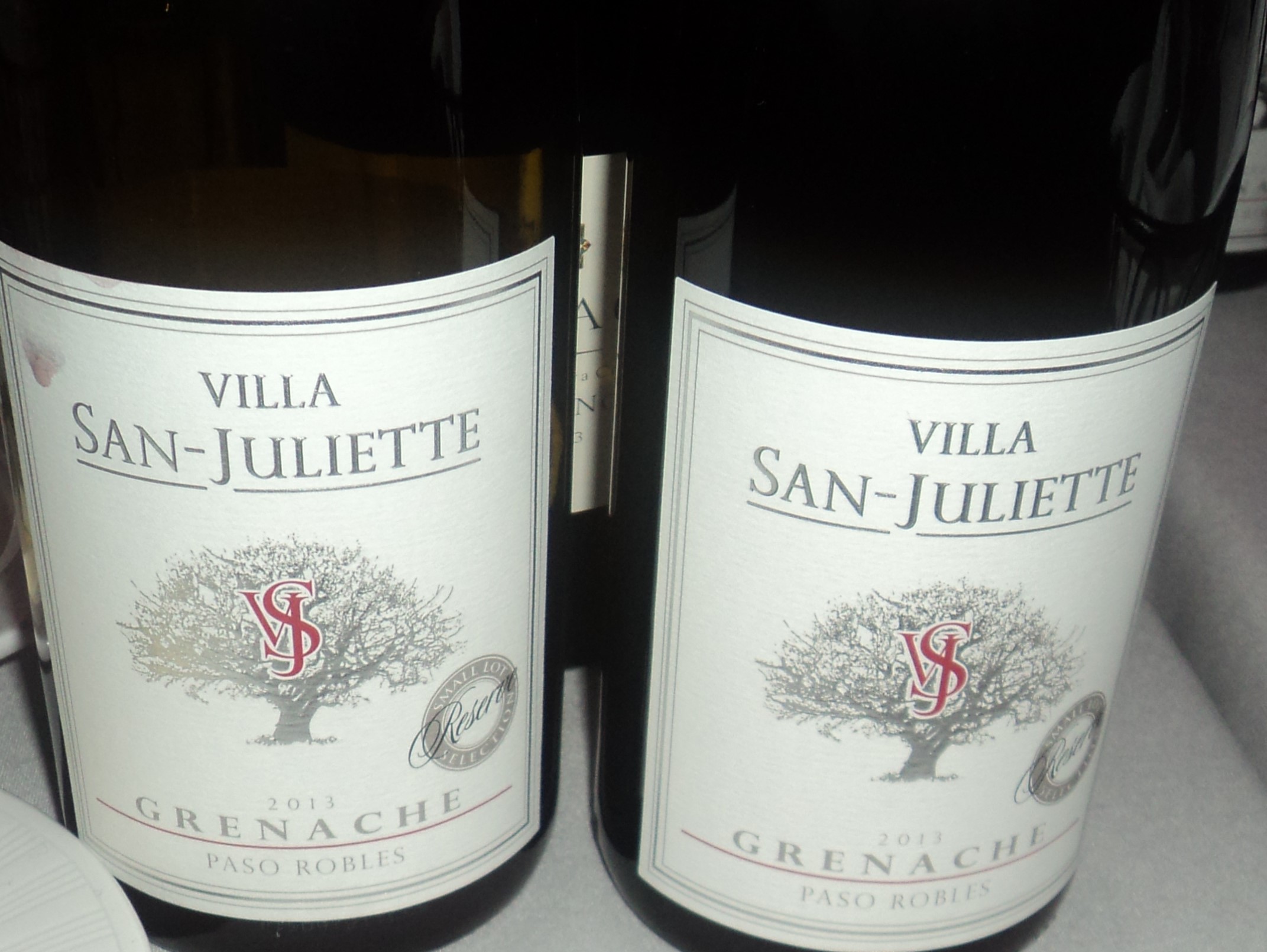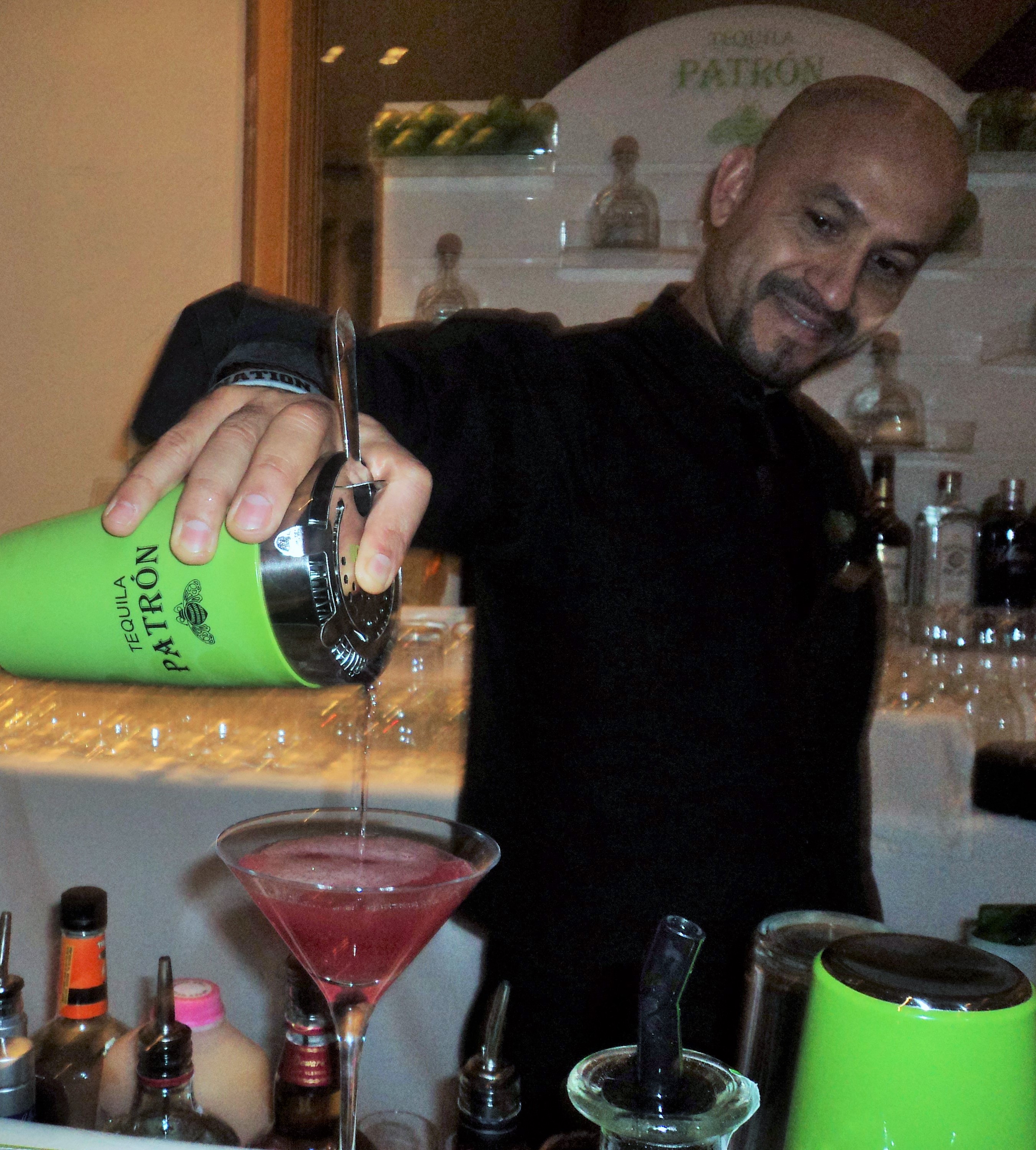 The enchanting and sureal evening included a one of a kind treat for the senses performance by Quixotic; an experimental product that happens when technology, live music, contemporary dance, and Cirque du Soleil arts come together. Classically trained floor and aerial performers, including former Cirque du Soleil puppeteer Eros Biox interacting with visual effects, award-winning live musicians, and responsive environment action to create a multi-sensory experience. Its fusion of visuals and manipulation of light and rhythm transcended language and made this collective of artists an audience pleaser.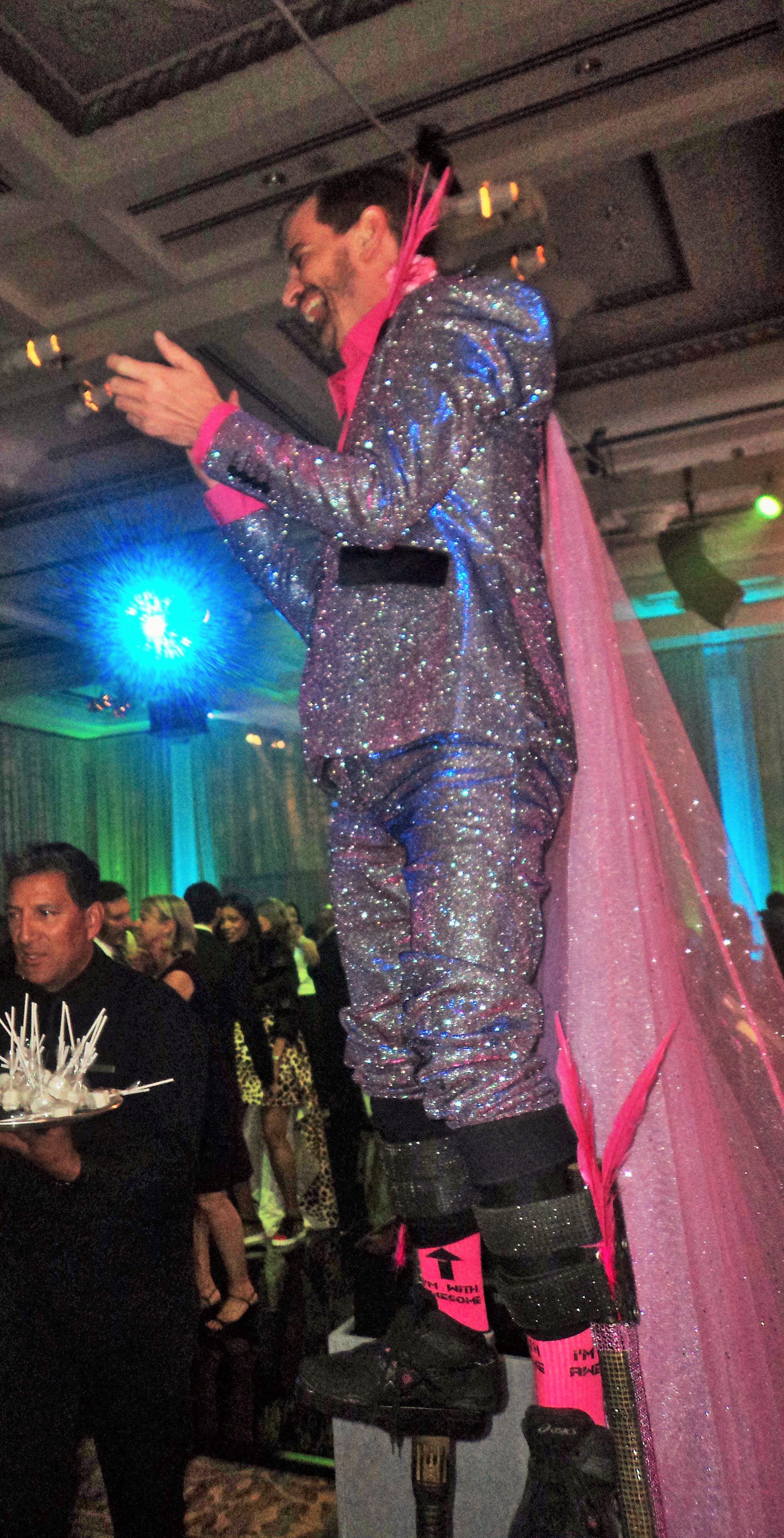 QUIXOTIC Performers  -  Cirque du Soleil Puppeteer Eros Biox
Guests also enjoyed an interactive live auction hosted by long-time Dream Foundation supporters and Santa Barbara locals Andrew and Ivana Firestone. Featured live auction packages included extravagant vacations to Portugal, Spain and Morocco, Buenos Aires and Chile and a visit to Four Seasons Costa Rica with tickets from Alaska Airlines to name a few. Also auctioned was "Breakfast with Betty" — breakfast at Bergdorf Goodman in Manhattan with fashion legend Betty Halbreich, followed by a personalized styling session and more.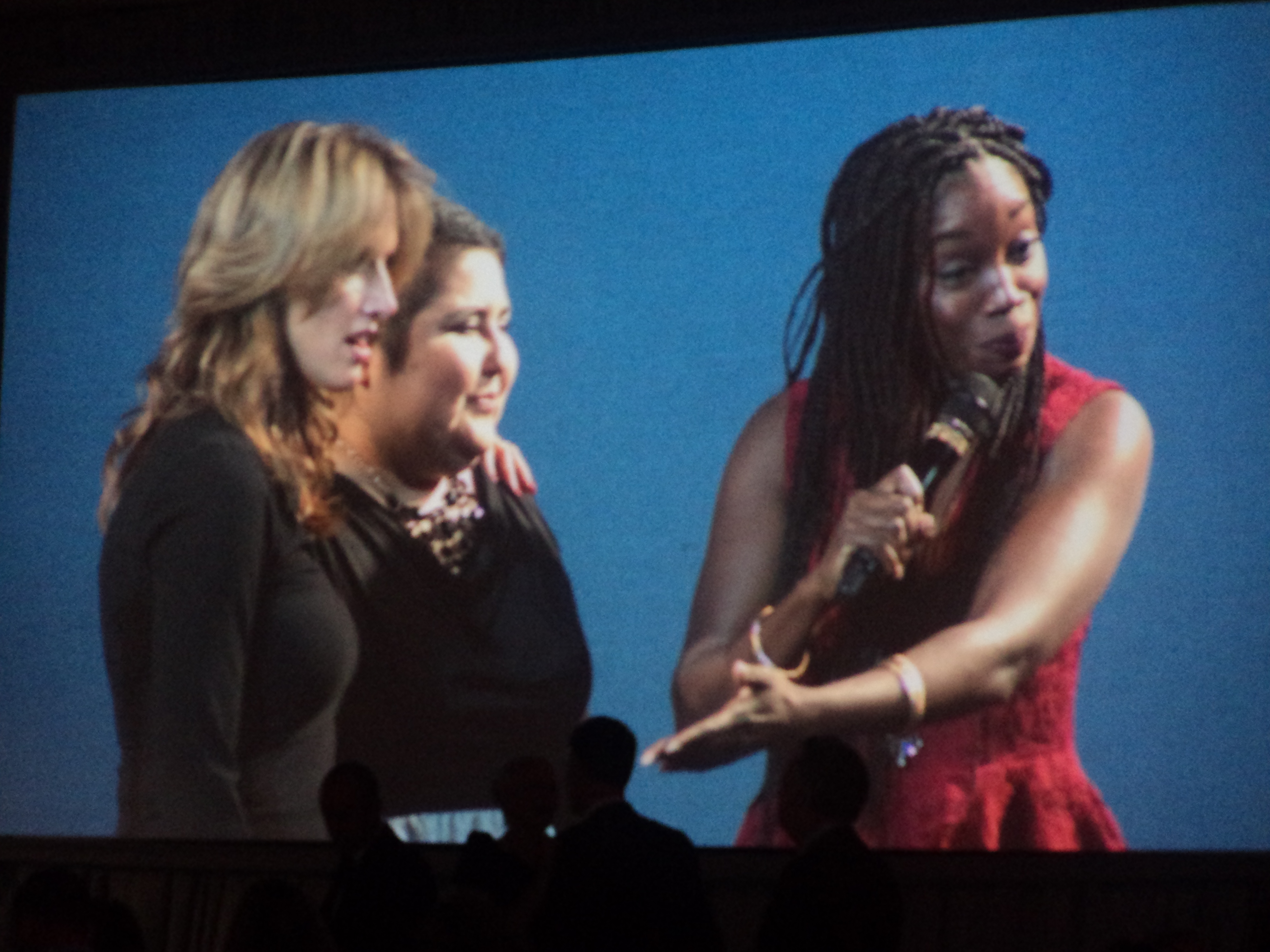 Dream Recipient Daniella is introduced on stage by singer ESTELLE
Highlighting the celebration was Grammy Award-winning artist, Estelle. This London born musician rocked the ballroom at Bacara. She is best known for her electric mix of various musical genres. Estelle has collaborated with top names in the business including David Guetta, John Legend, Robin Thicke, and Kanye West on "American Boy" for which she won a Grammy for Best Rap/Song Collaboration as well as being nominated for Song of the Year. Following the gala, Generation Dream hosted an exclusive after-party with world-renowned DJ, Chris Cox where guests danced the night away while sipping on Patron Tequila and Beau Joie Champagne.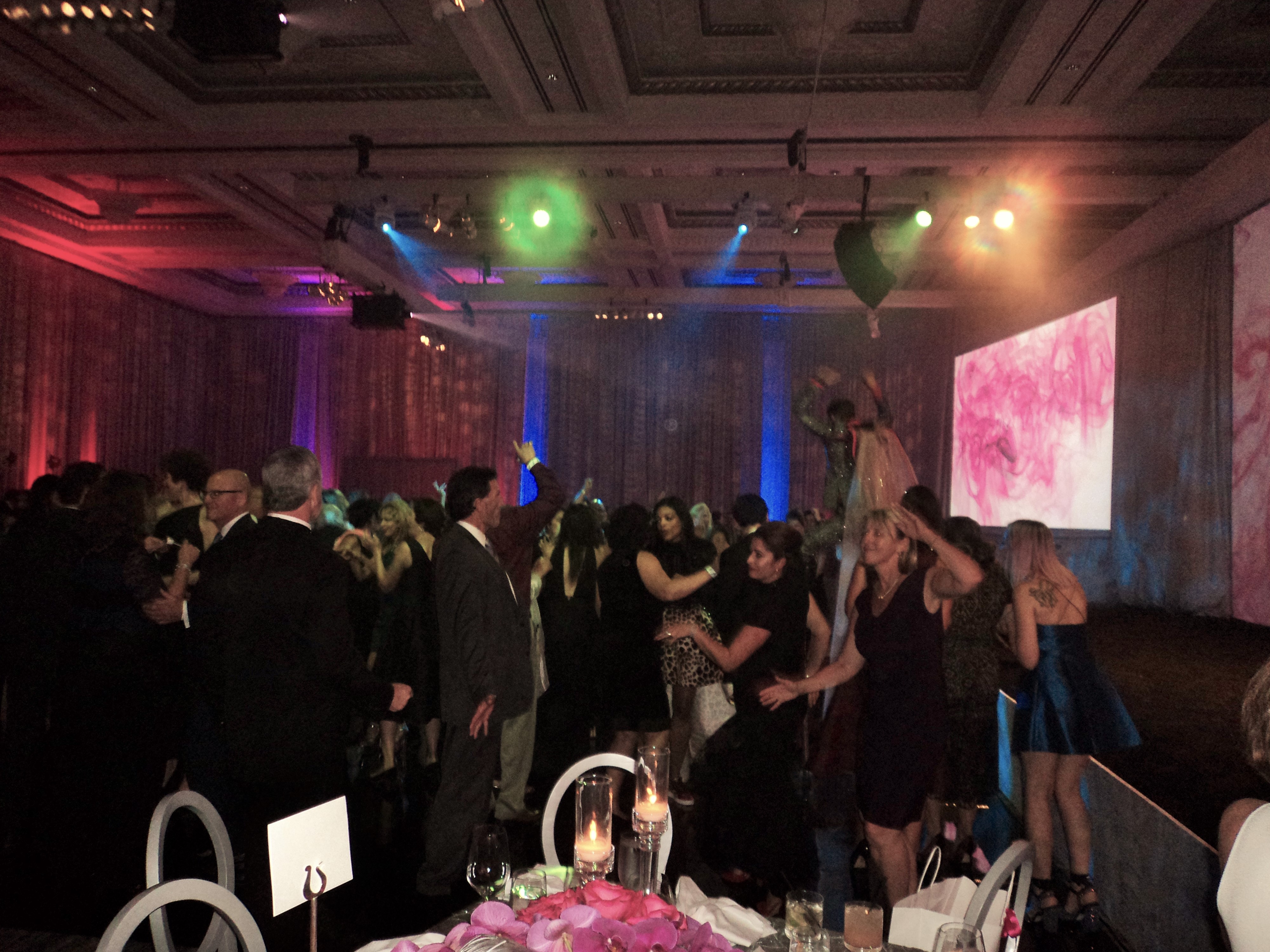 "We are eternally grateful to our local community and those across the nation that continue to bring thousands of Dreams to life each year with their support, time, and resources," said Kisa Heyer, Dream Foundation's CEO. "Dreamland is an opportunity to share our successes, our Dream stories, and raise vital funds in an effort to fulfill more Dreams for those mothers, brothers, veterans, and families," Heyer said.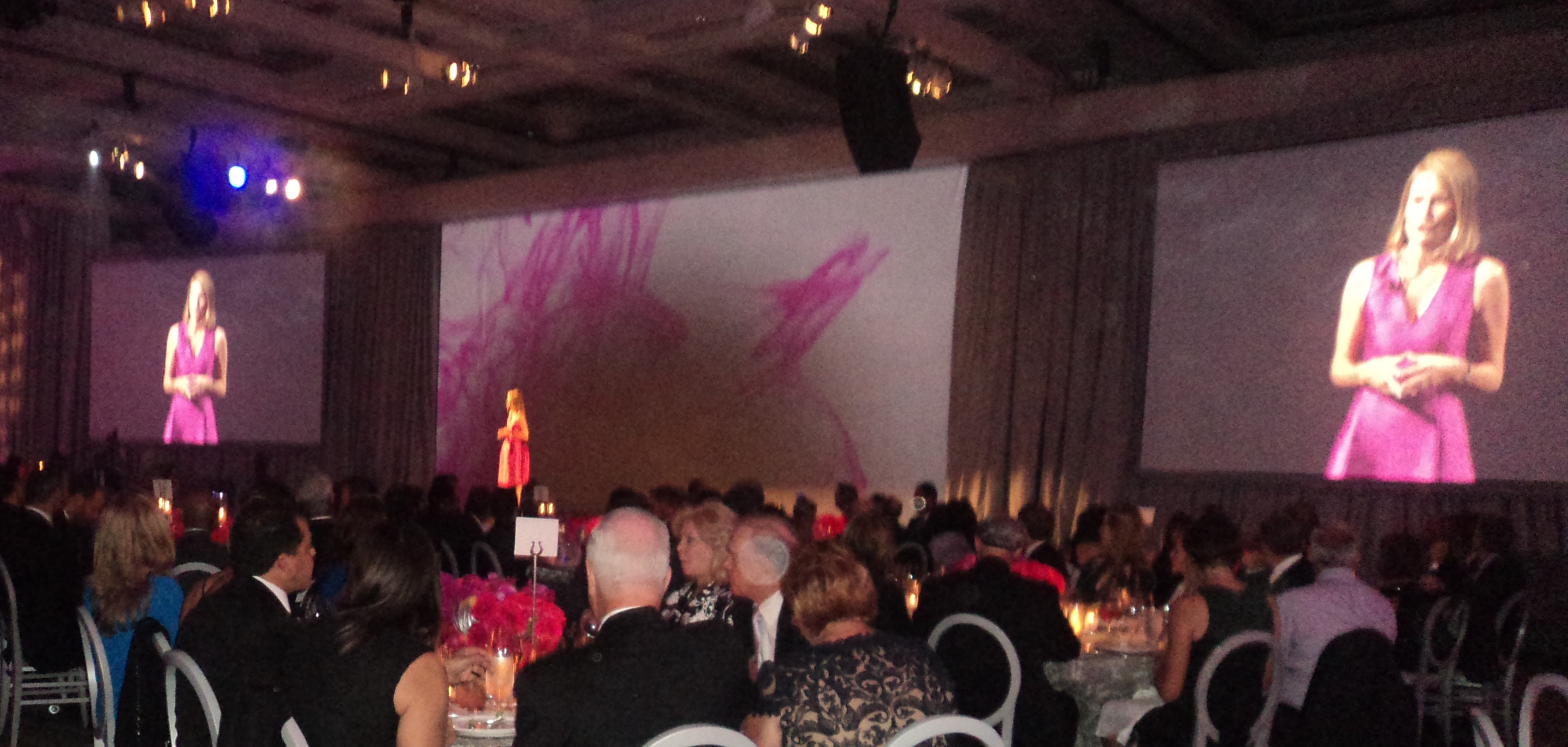 Kisa Heyer, Dream Foundation's CEO Thanks the Patrons
Dream Foundation acknowledged the support of Dreamland's Platinum Sponsors: Colleen Barnett-Taylor & Michael Taylor, Barnett Clutches and Cables; Jan & Bill Sanger, Envision Healthcare; Genentech; Kindred Gentiva Hospice Foundation; and Indagare Travel as well as its dedicated event committee: Daryl Stegall, event chair, Baret Boisson, Debra Borden, Kyle Brace, Julie Chaminand, Kendall Conrad, Debbie Darke, Lisa Hagerman, Lynette Hall, Caroline Harrah, Jennifer Hecht, Robin Himovitz, Kimi Matar, Stephanie Nicks, Kathy Nicolson, Beth Perry, Kim Robertson, Christina Rottman, and Steve Shulem. More information can be found at http://www.dreamfoundation.org.
____________________________________________________________________
COMMUNITY LOVE AND HEALTH CARE  .   .   .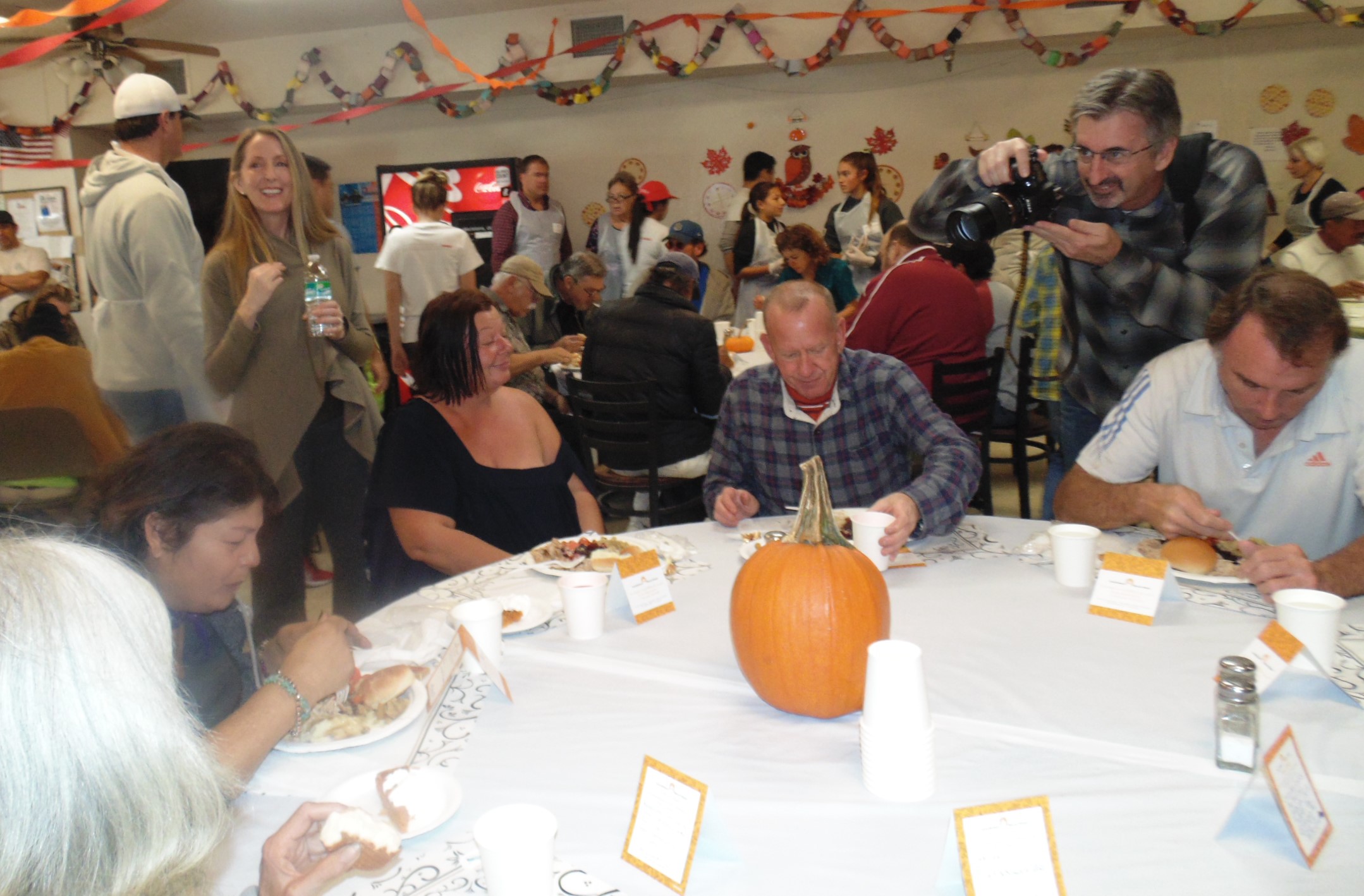 THANKSGIVING FEAST AT SANTA BARBARA RESCUE MISSION
A Grateful Day for Guests, Staff & Volunteers
by Bonnie Carroll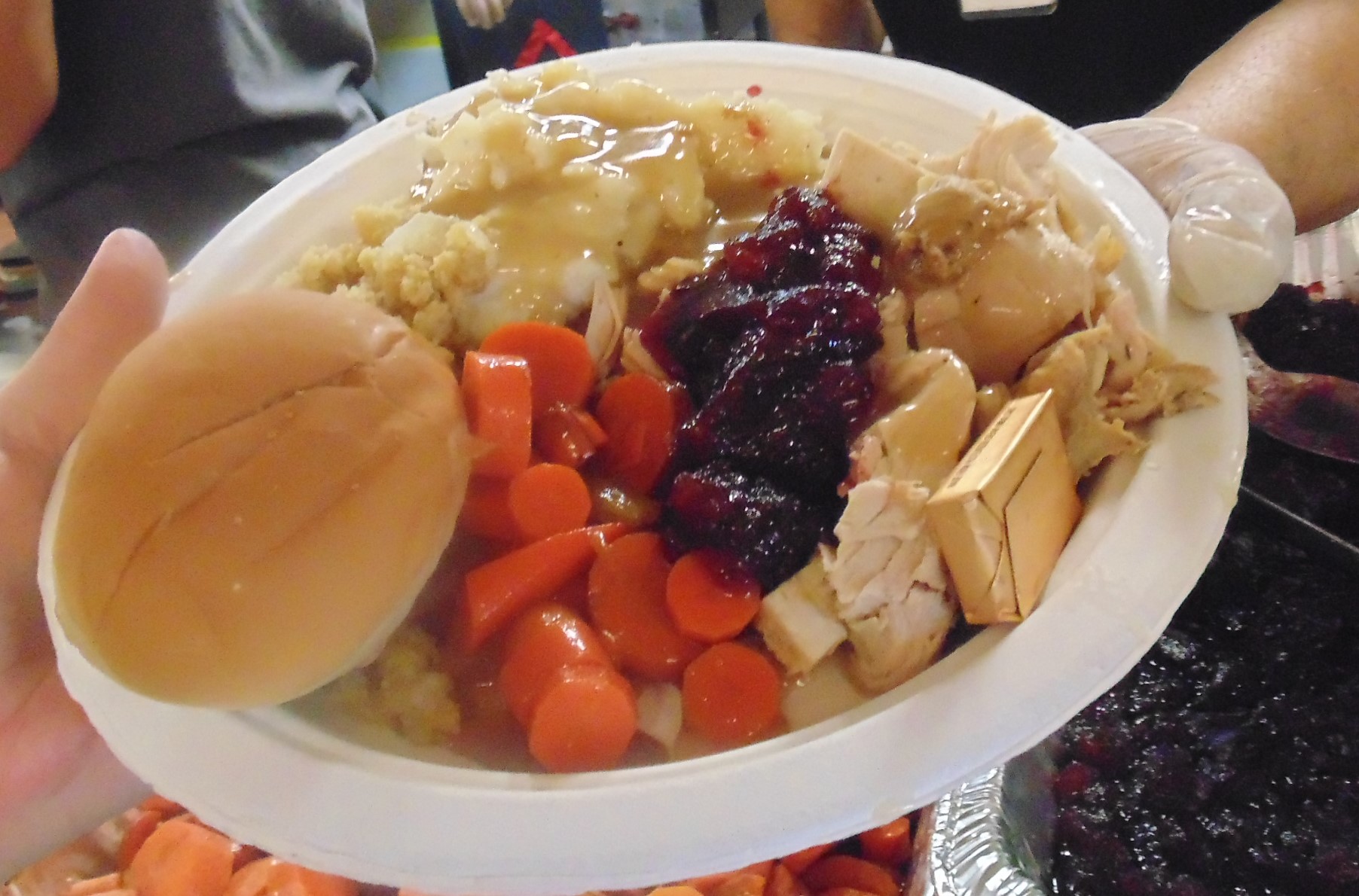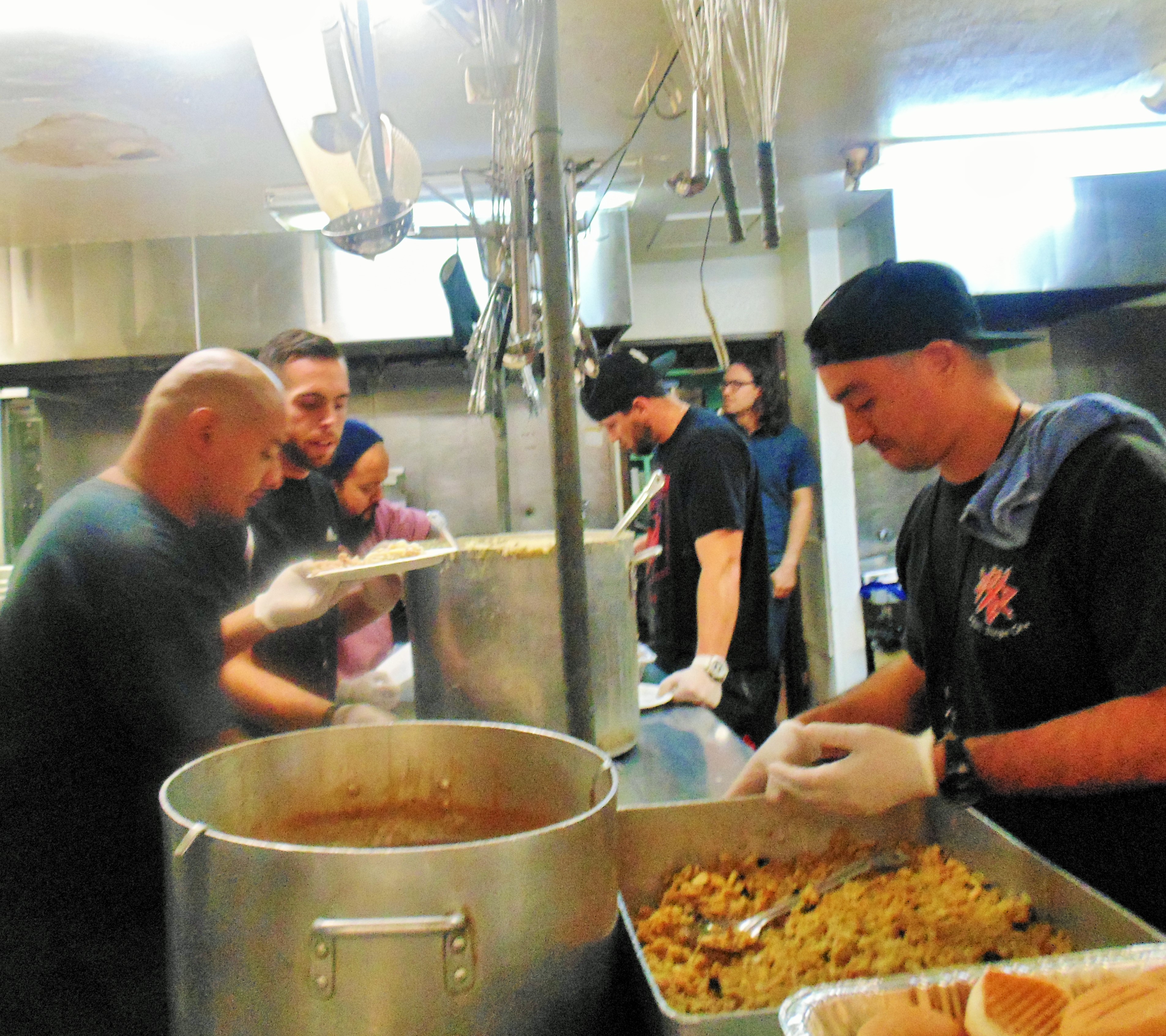 It was a full house at The Santa Barbara Rescue Mission Thanksgiving Feast, a 501(c)(3) organization, located at 535 East Yanonali Street. The Mission staff and team of volunteers served over 300 meals to men, women and children in need. The dinner, prepared by Chef Wesley and Team, included turkey mashed potatoes and gravy, pie...and all the trimmings. When asked his secret to such delicious turkey the chef said "I just cooked the birds in vinegar and orange juice, and we're happy they turned out so well."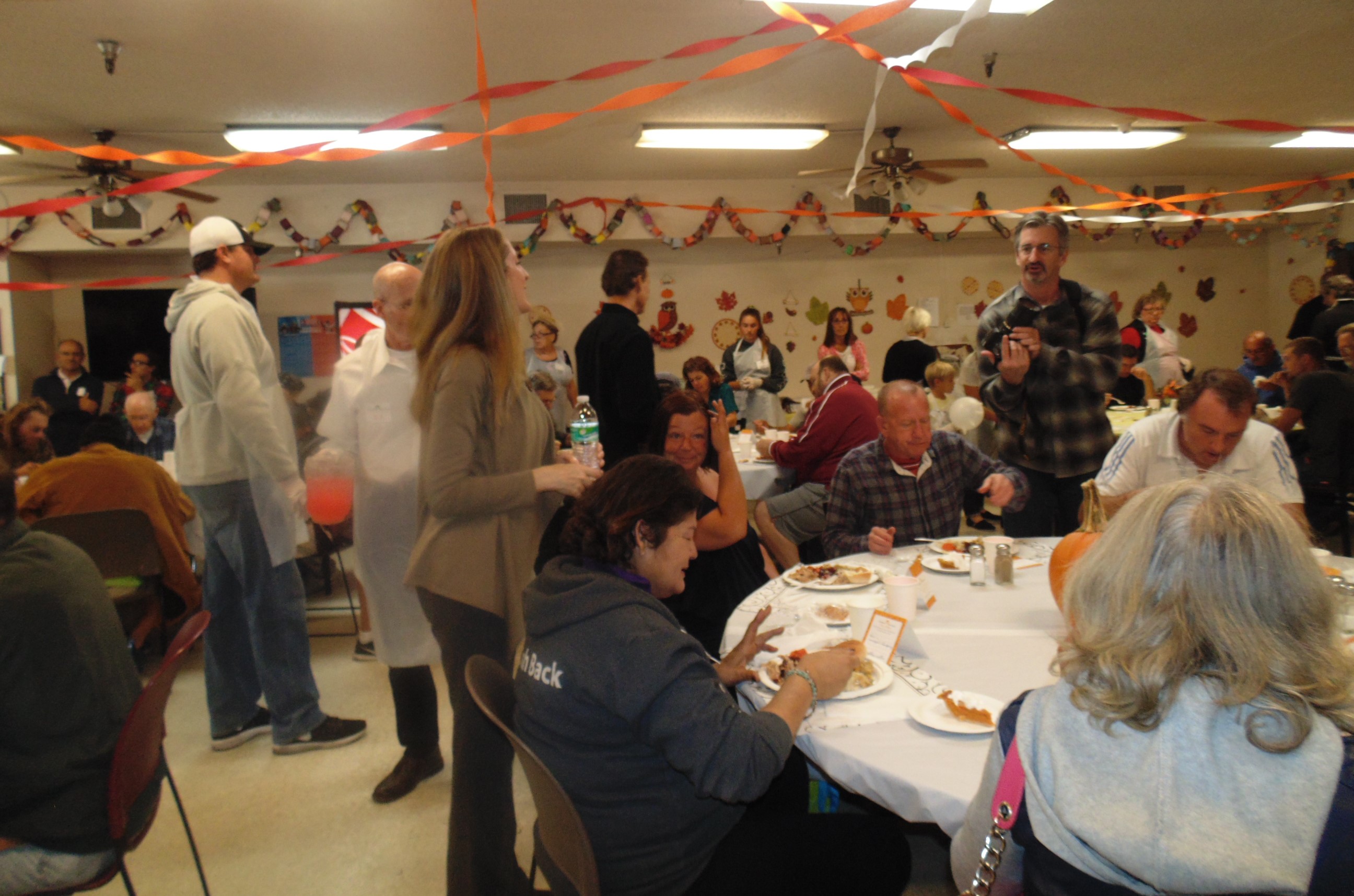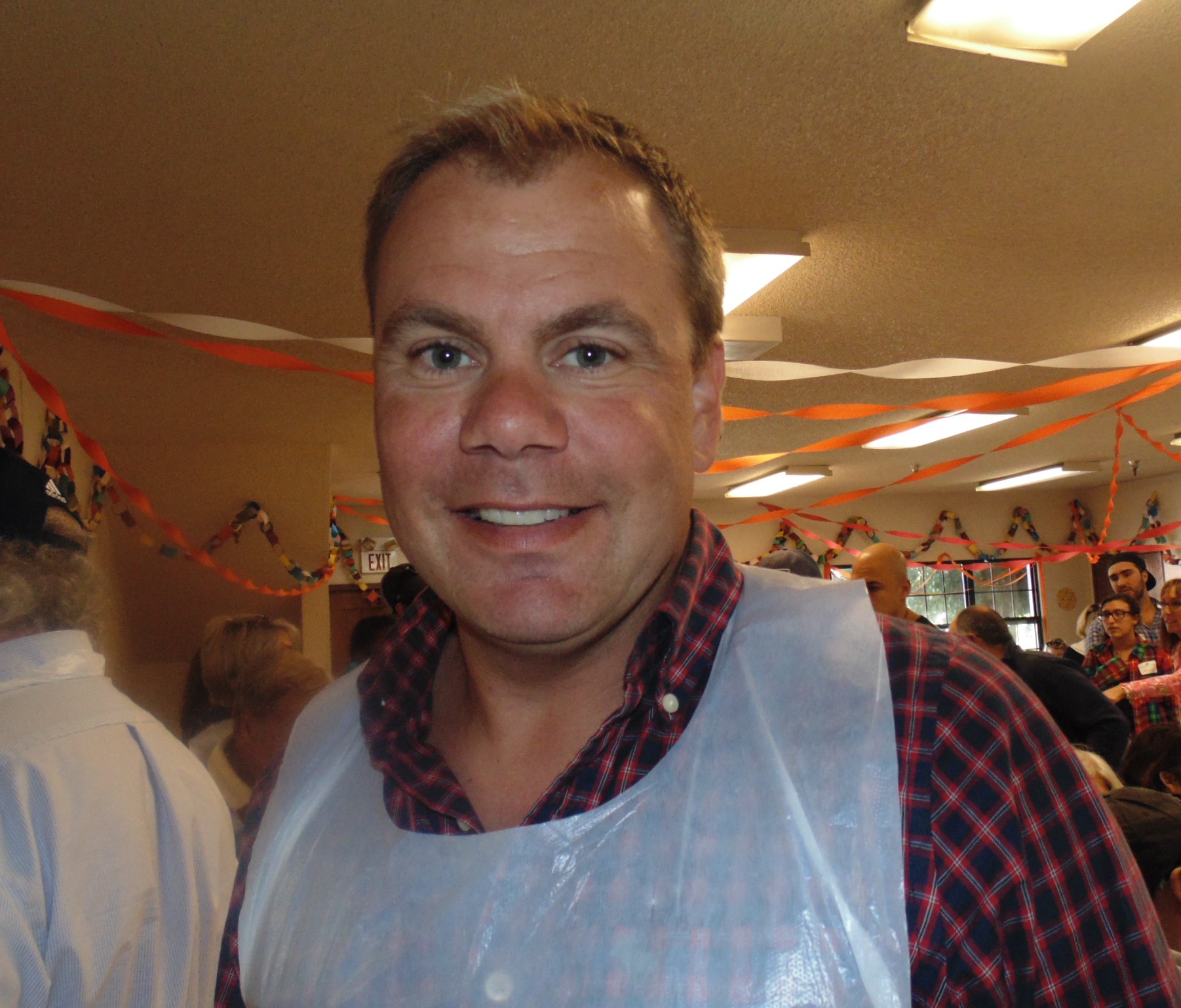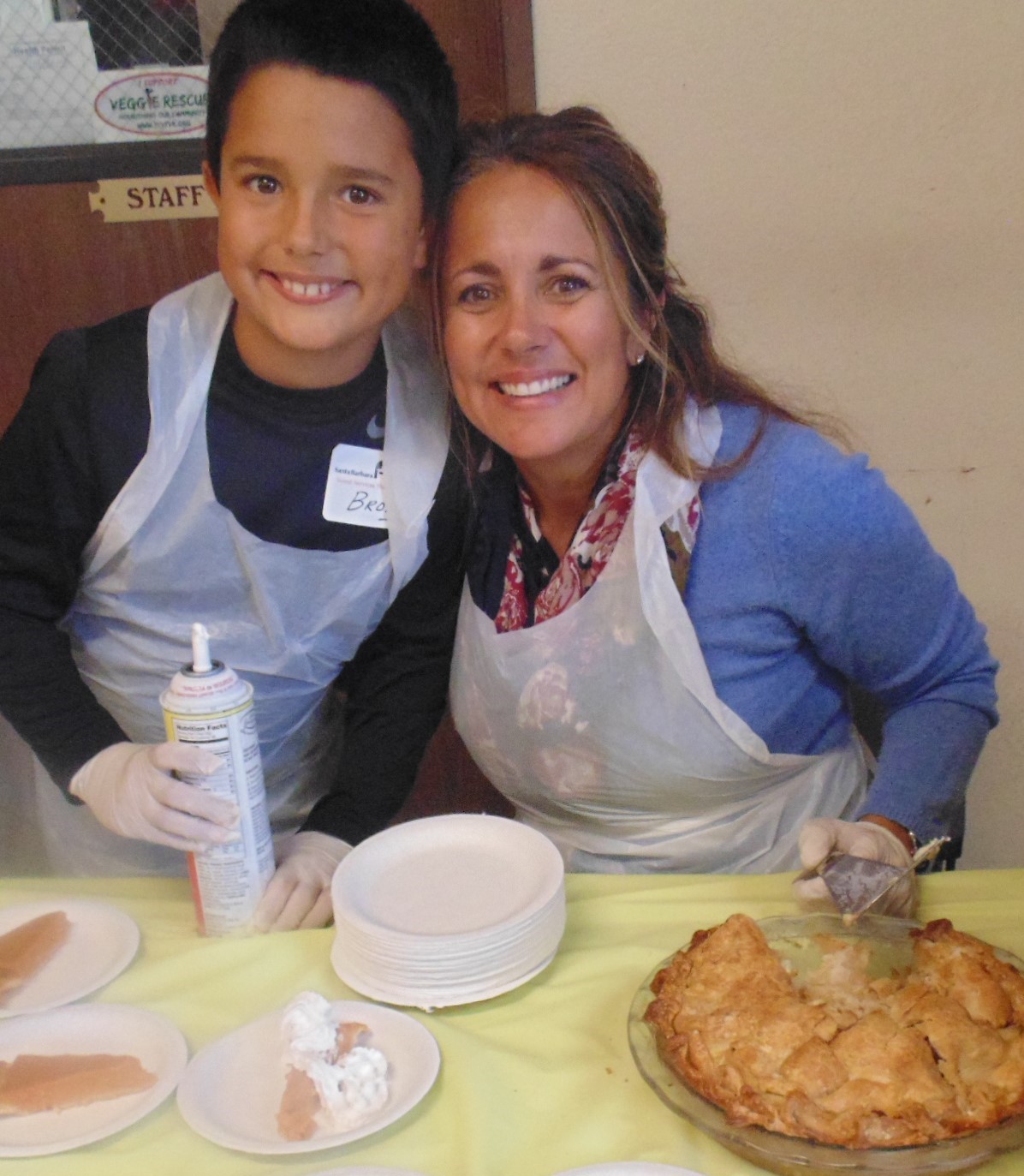 Guests at the Thanksgiving Feast are served restaurant style by whole families and cheerful volunteers who wait on them hand and foot. Dinner guests were very grateful for the delicious food, but also the kindness they experienced from the volunteers. Santa Barbara Rescue Mission has served Santa Barbara for over 50 years, providing meals with more than 10,000 served to the hungry and homeless through Thanksgiving, Christmas and New Year's Day.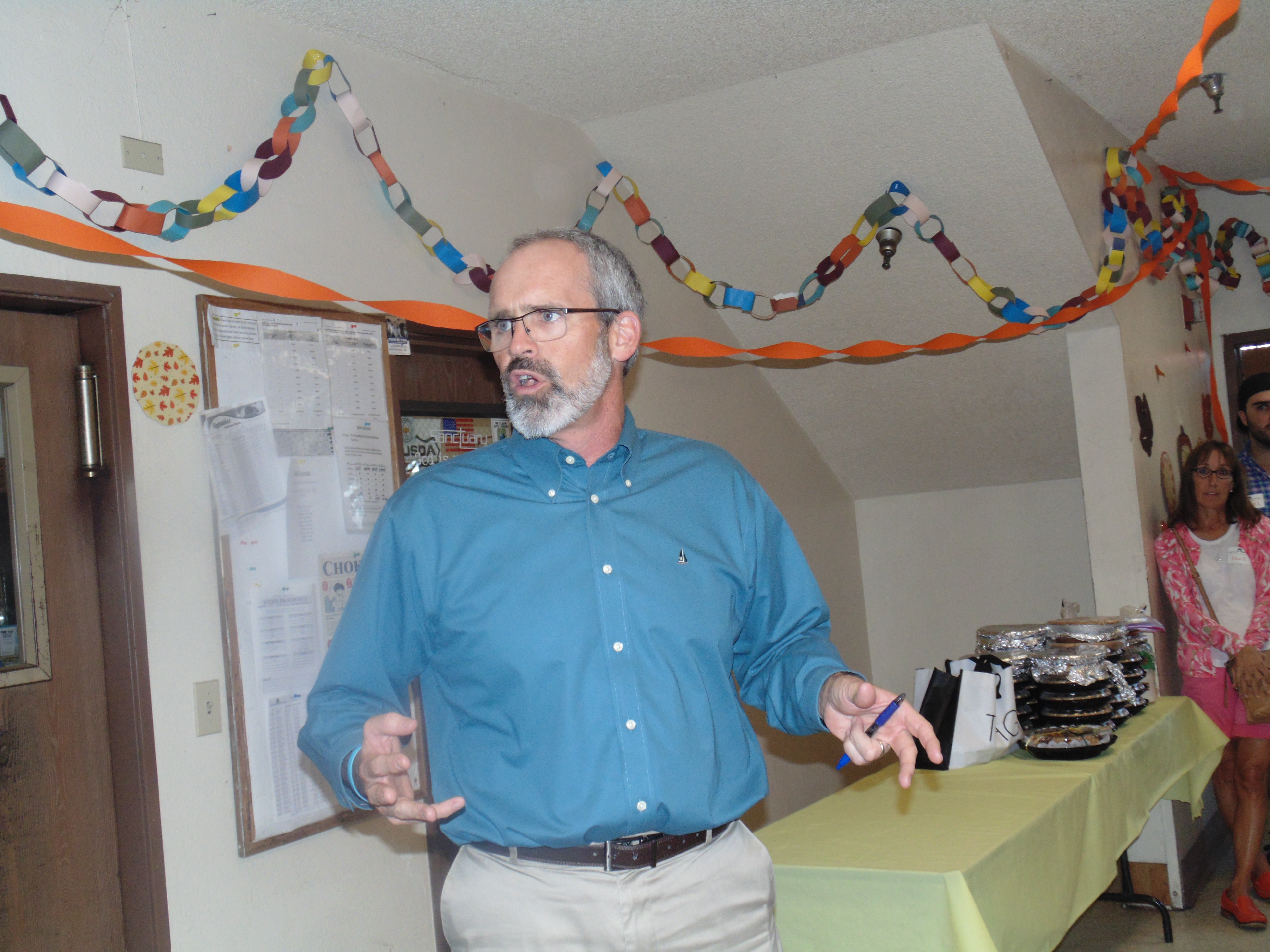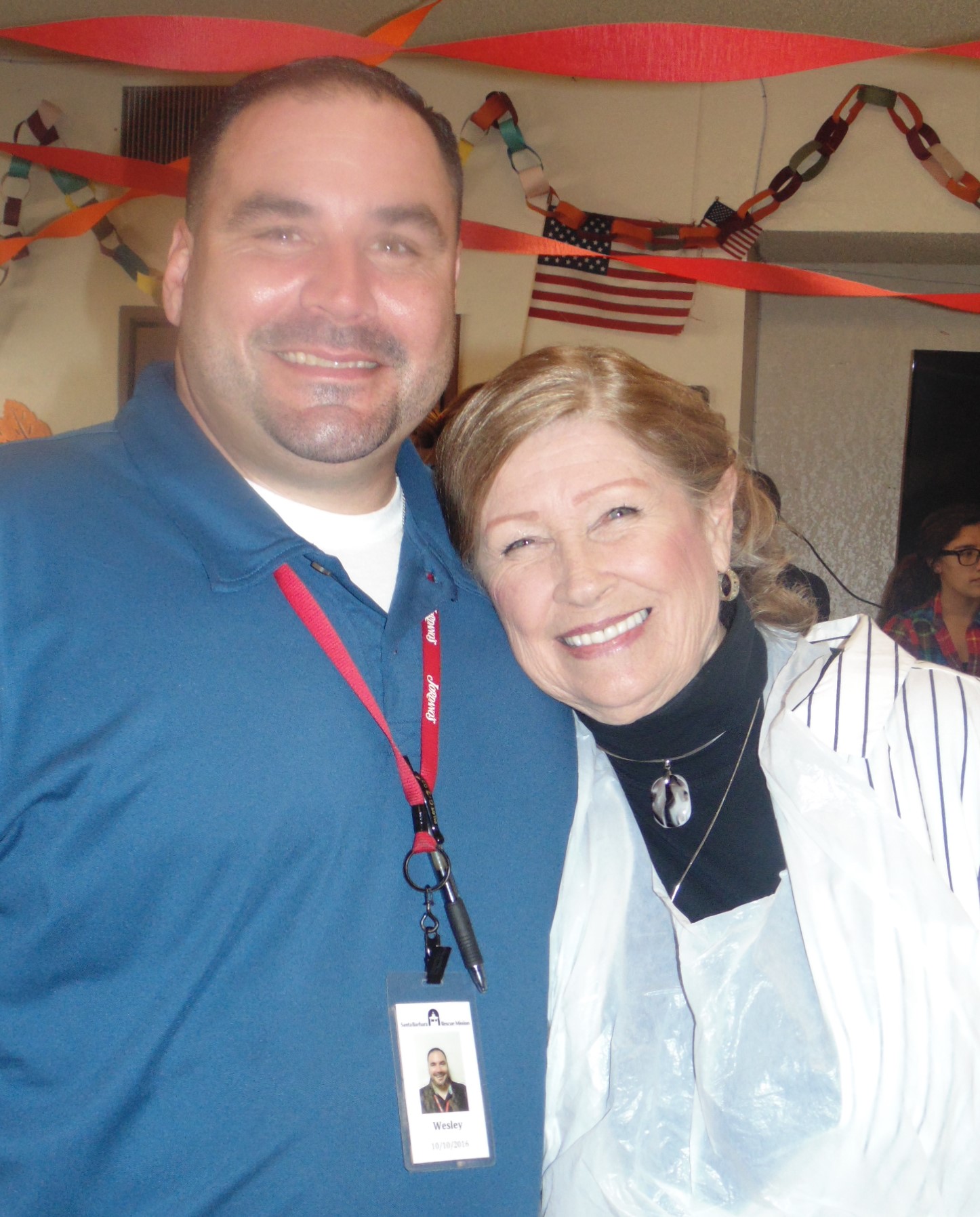 Rolf Geyling, President SB Rescue Mission  - Chef Wesley & Volunteer
"There are hundreds of hungry, hurting souls in SB who have lost everything, have no job, are enslaved by drugs or alcohol, or event find themselves homeless. For them, the holidays can be the hardest time of year, with no family of their own—or place to call home," said Rolf Geyling, president of the Rescue Mission.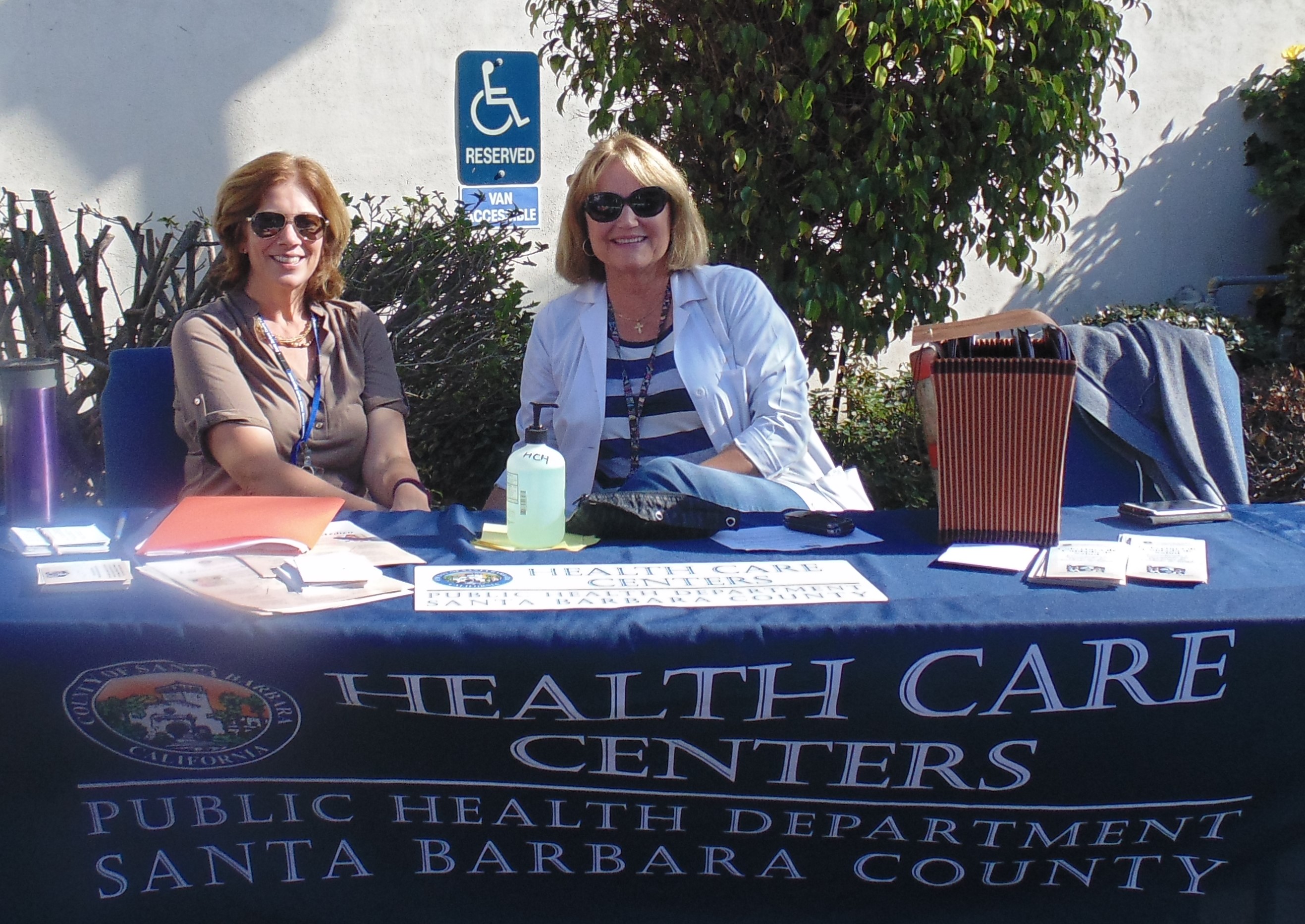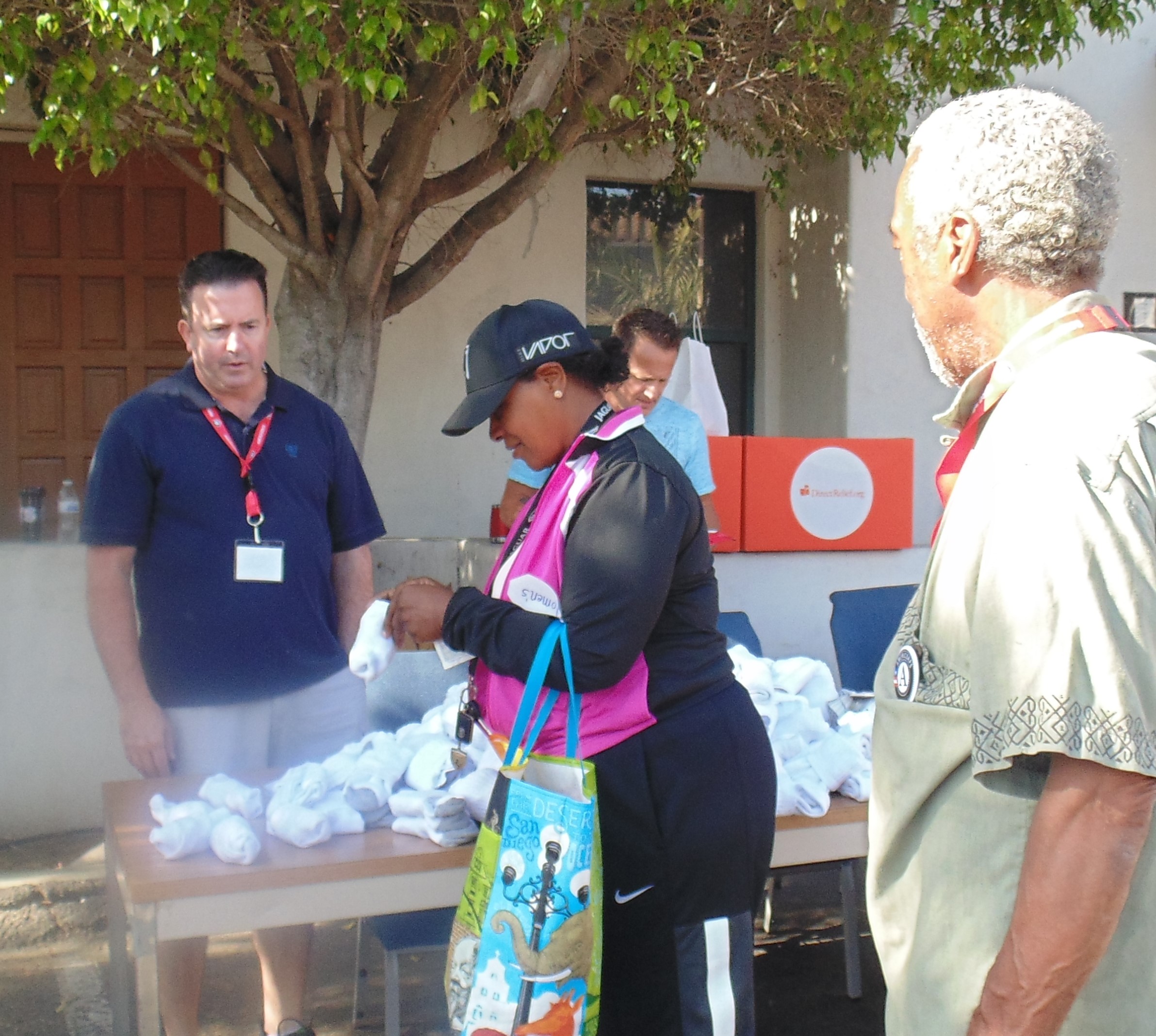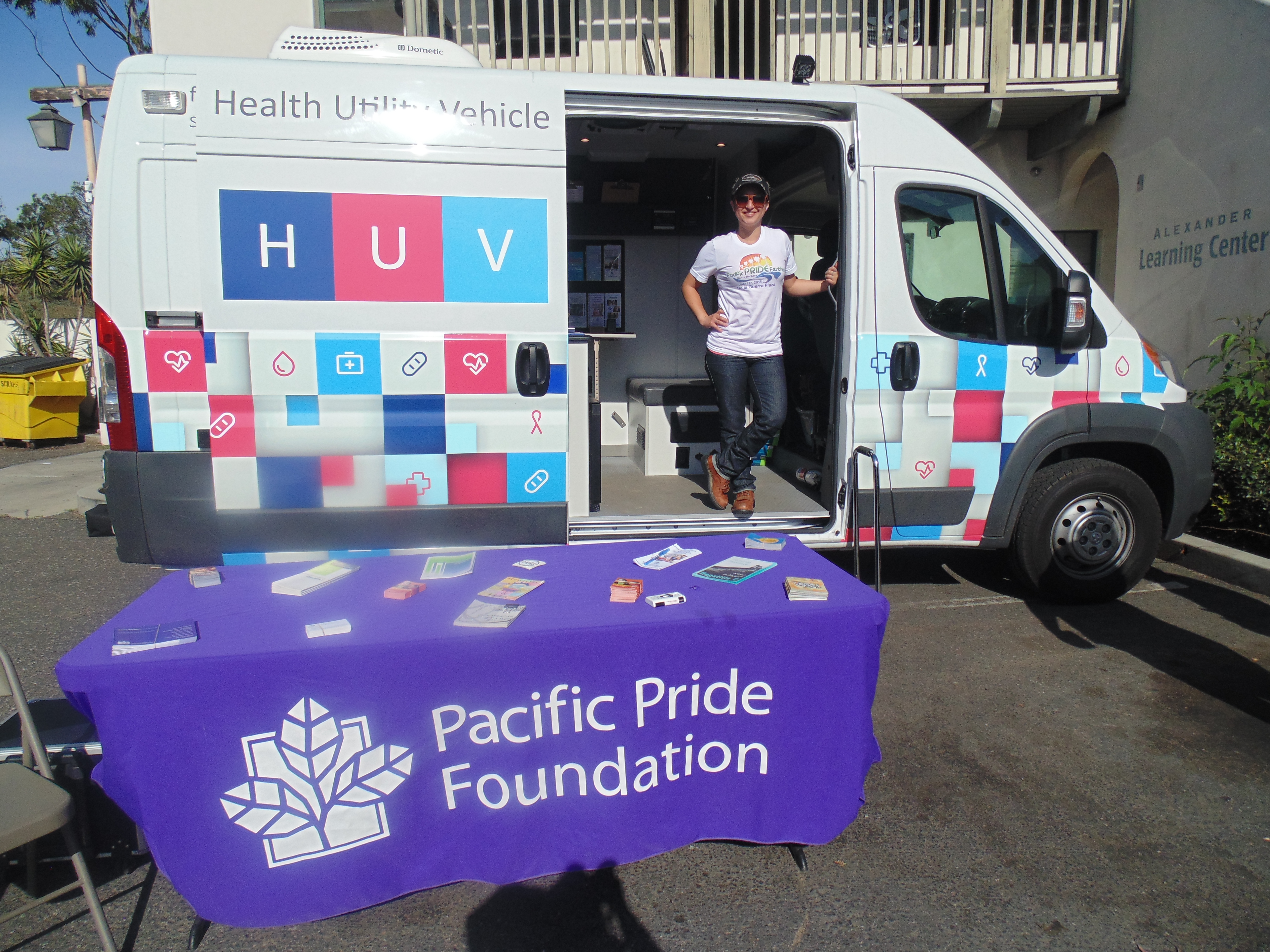 Project Healthy Neighbors also joined the host Santa Barbara Rescue Mission to provide products and information to help the needy prepare for winter. Prior to the annual Thanksgiving Feast a bevy of groups offered gift cards and hygiene items, and all guests in collaboration with Parish Nursing, County of Santa Barbara Public Health Department, SB Neighborhood Clinics, P)Pacific Pride Foundation, and Doctors without Walls were offered free TB tests, flu shots, Hepatitis C & HIV screenings, as well as education and medical, dental and vision referrals. AmeriCorps, Common Ground, CARES, PATH and Freedom Warming Centers were also providing helpful information.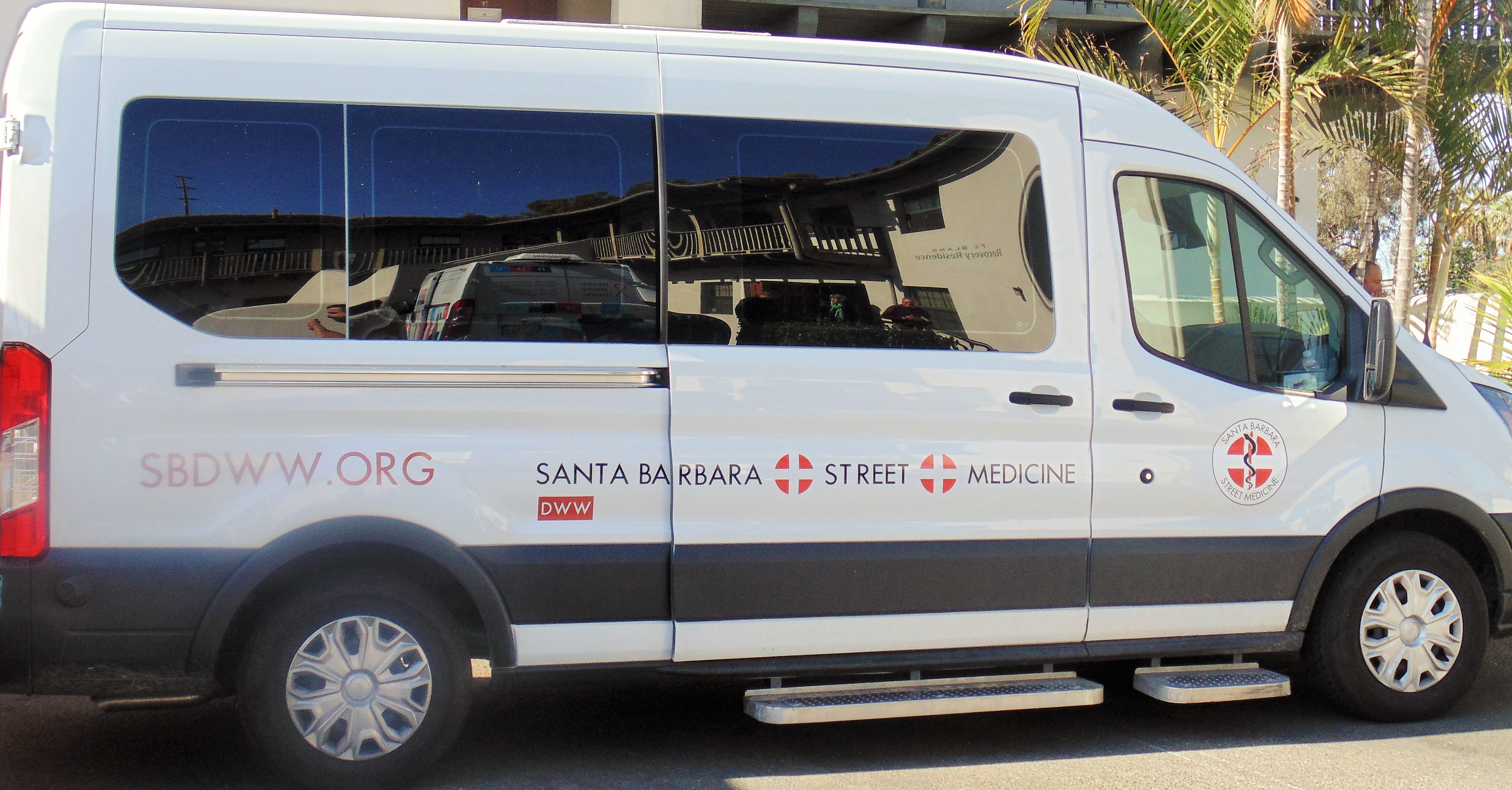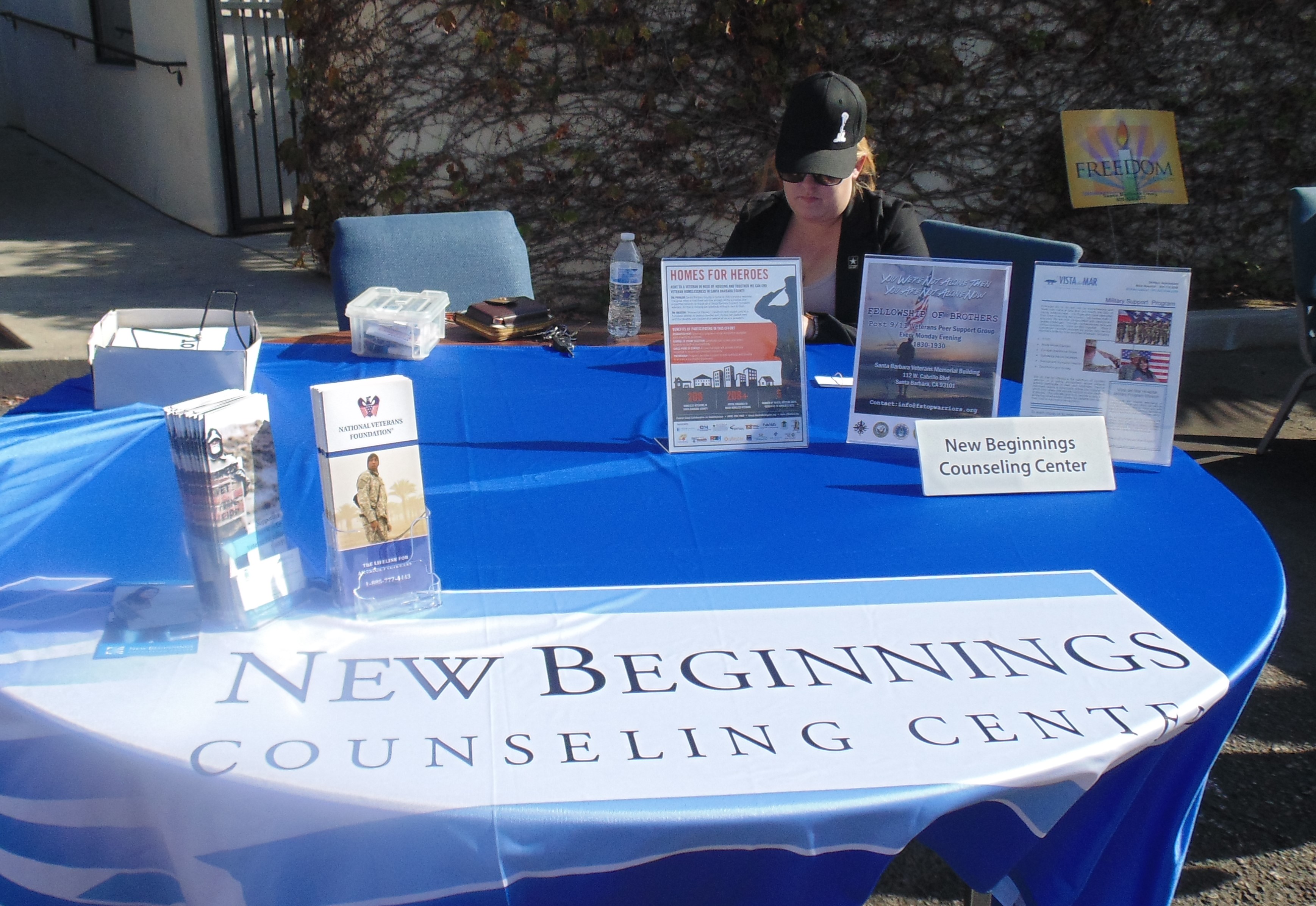 "I am so grateful for this collaboration of professionals and volunteers who are joining together to help homeless men and women prepare for winter. It is very rewarding to be able to offe3r our guests and others free medical services," said Jill Wallerstedt, SBRM homeless guest services director. For mission information visit: www.sbrm.org.
____________________________________________________________________
BEAUTY NEWS

LifeCell Skincare Hosts Beauty Launch Party For New Retail Line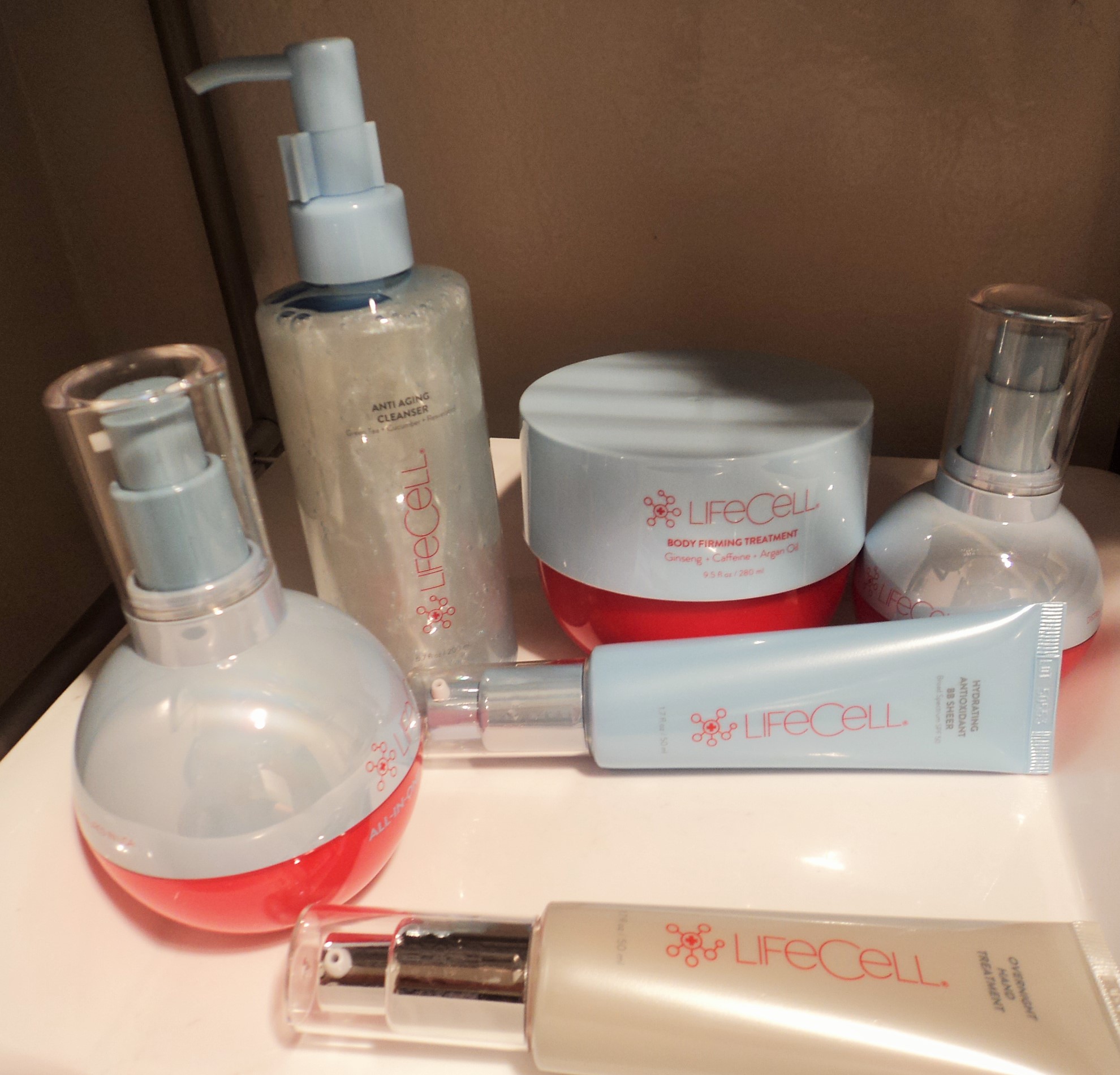 LifeCell Skincare launched their new beauty retail line at The London West Hollywood in the Vivienne Westwood Penthouse on Thursday, October 13th, 2016. Hollywood stars gathered to celebrate this special occasion and to get the first look at the celebrity loved brand's new beauty retail line.

LifeCell Skincare is a topical and ground breaking skin care treatment that virtually makes your lines and wrinkles vanish before your very eyes in seconds. LifeCell created an affordable cruelty-free and Peta-approved skincare retail line that will soon be easily accessible. LifeCell Skincare's retail line offers all their best-selling products including All-In-One Anti-Aging treatment, Neck Firming Serum, Body Firming Treatment, Anti-Aging Cleanser, Hydrating Antioxidant BB Cream (that comes in 4 shades), Overnight Hand Treatment and Cooling Under Eye Treatment.

Celebrities like Olga Fonda, Christina Milian, Carmen Milian, Liz Milian, Elizabeth Daily, Anastasia Baranova, Rachel O'Brien and many more were able to get the first look at the new retail line and test it out themselves, which they couldn't get enough of!

Celebrities enjoyed music by Double Time Entertainment, delicious cupcakes by Sprinkles and a LifeCell themed cake from Chetney's Cakes. Celebrities were also gifted a luxurious gift bag filled with products from LifeCell's retail line and other amazing products .
About LifeCell Skincare
LifeCell Skincare is a topical and ground breaking skin care treatment that virtually makes your lines and wrinkles vanish before your very eyes in seconds. LifeCell contains light-reflecting micro-technology that works synergistically for a great total powerful effect. LifeCell is not only dermatologist recommended but has been clinically proven to be a ground breaking alternative to plastic surgery.
____________________________________________________________________
SENIOR HEALTH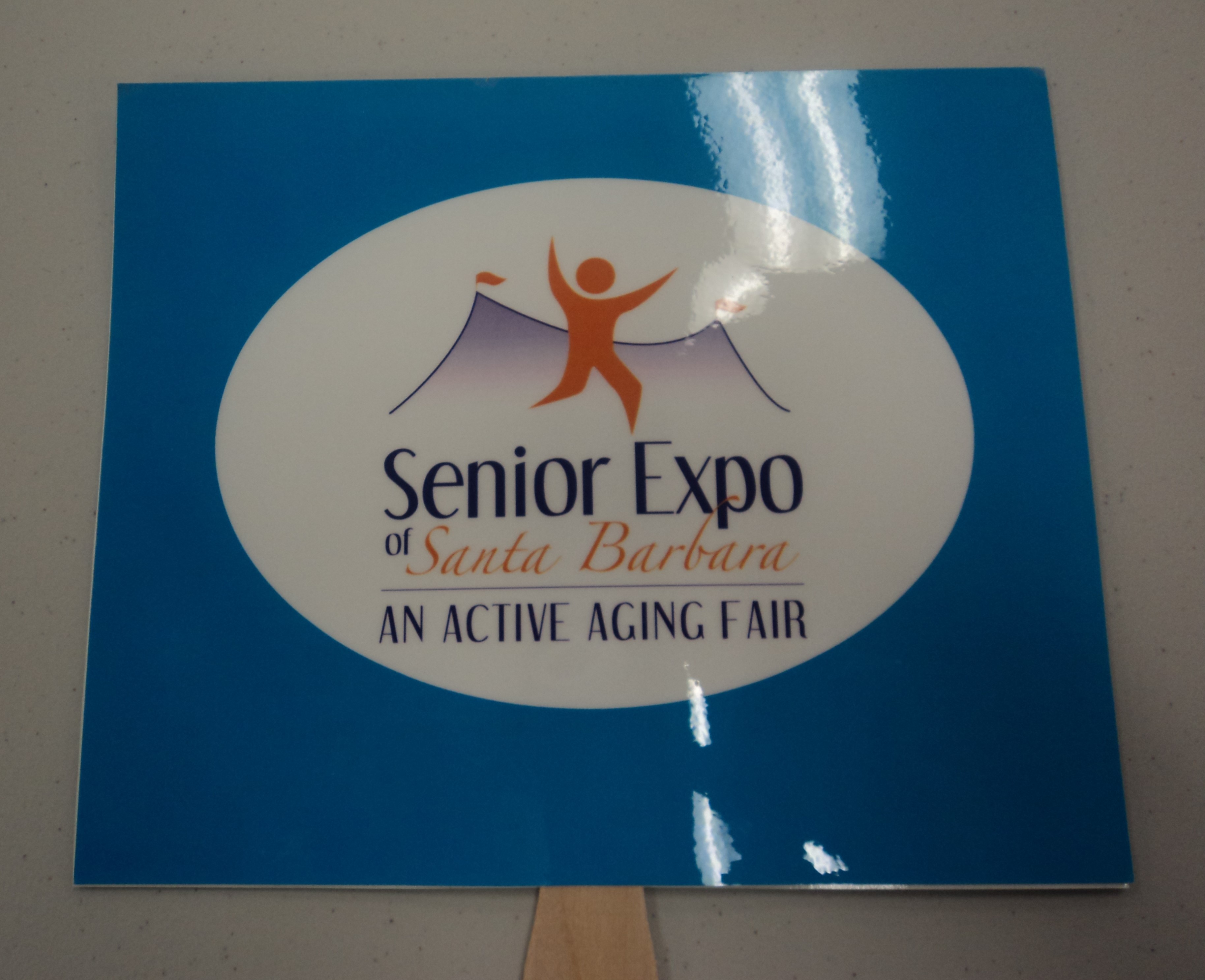 2016 SENIOR EXPO OF SANTA BARBARA SUPPORTED BY AREA HEALTH PROFESSIONALS
by Bonnie Carroll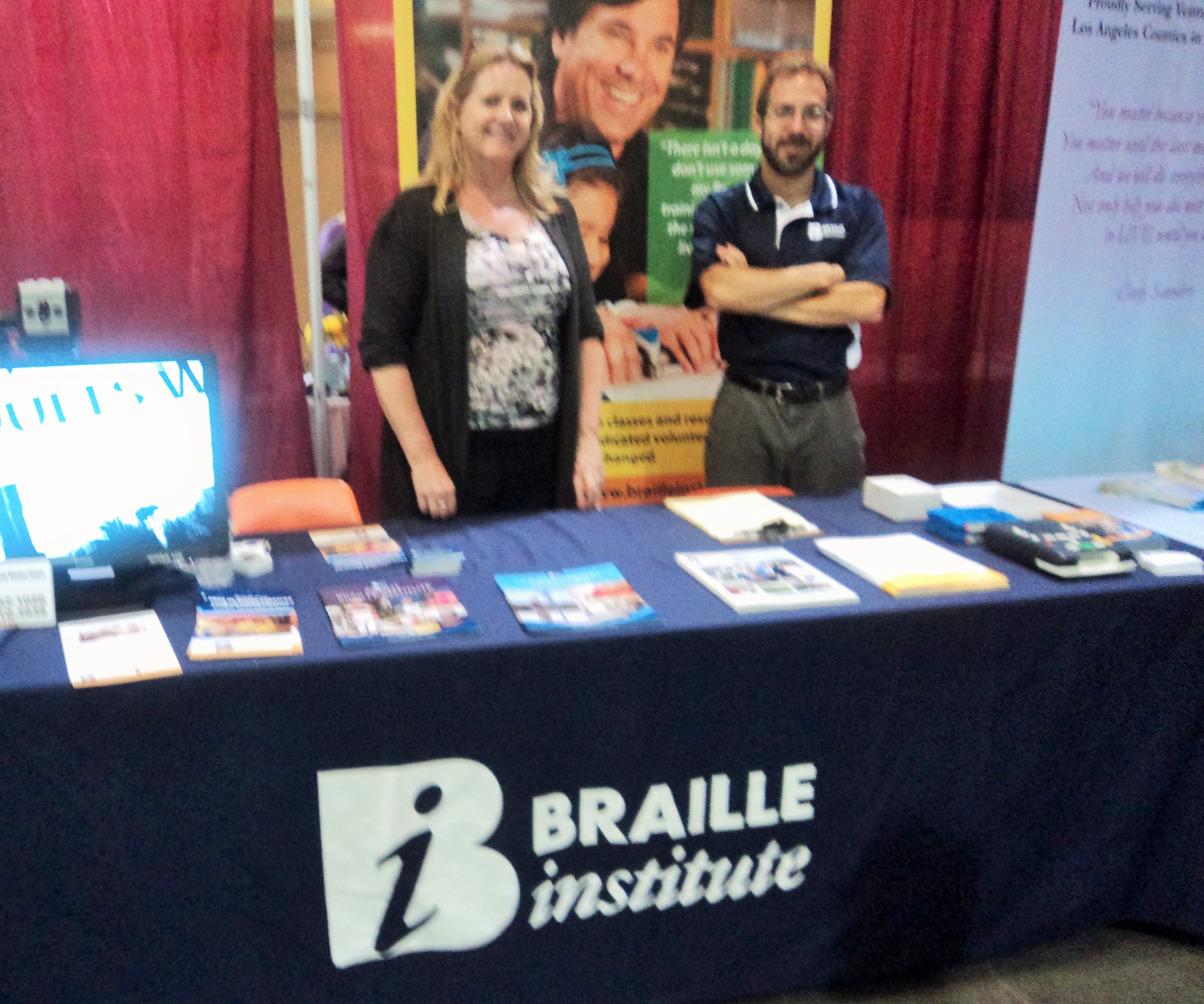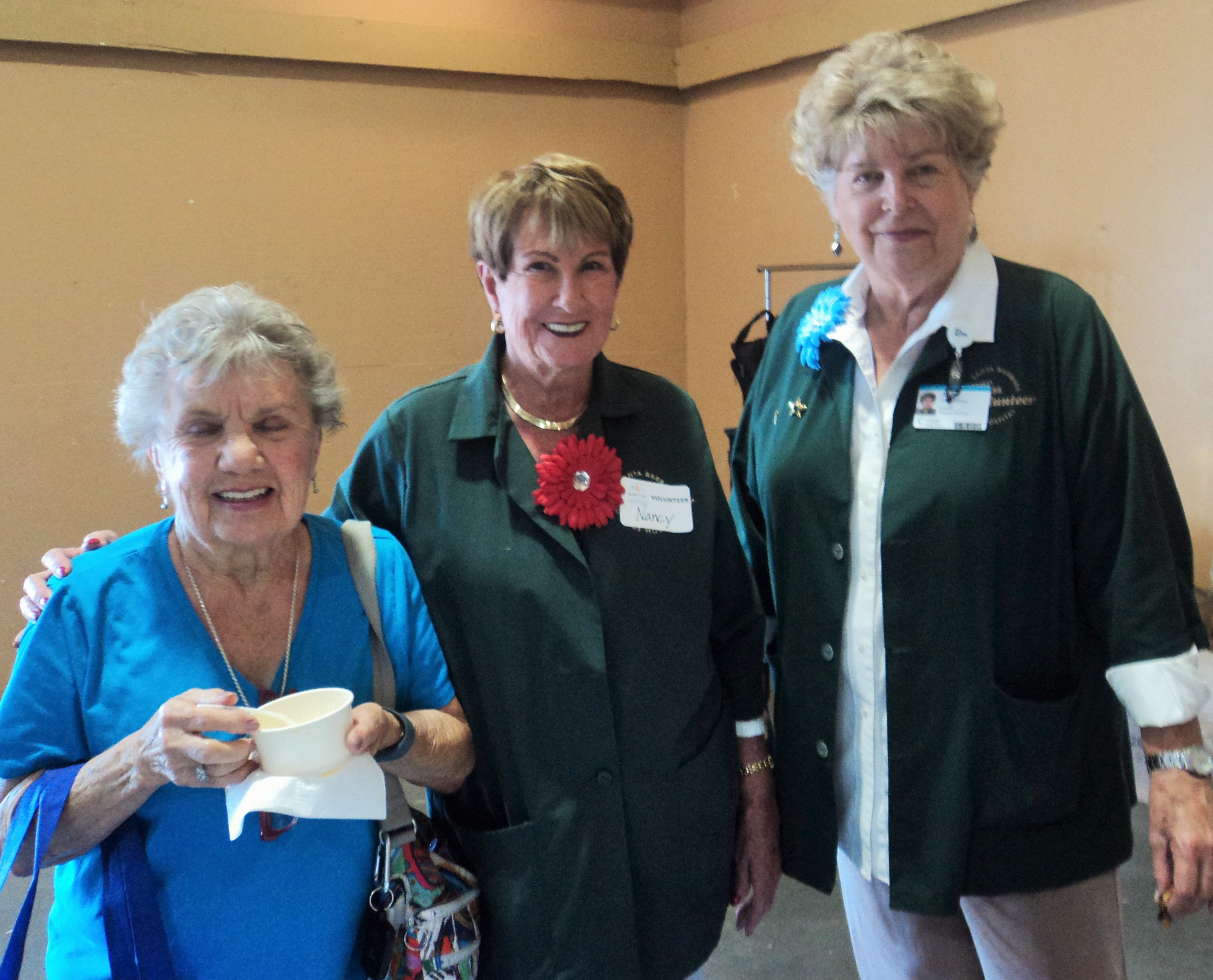 The Annual Senior Expo was once again a great success, with hundreds of local seniors in attendance. Over one hundred participants exhibited at the event, providing, samples and services to seniors. Cottage Hospital provided flu shots, and the Cottage Hospital volunteers provided hot soup with crackers as a snack. A bevy of health providers, home health care providers, insurance brokers, banks, visiting nurse and hospice assistance, County services.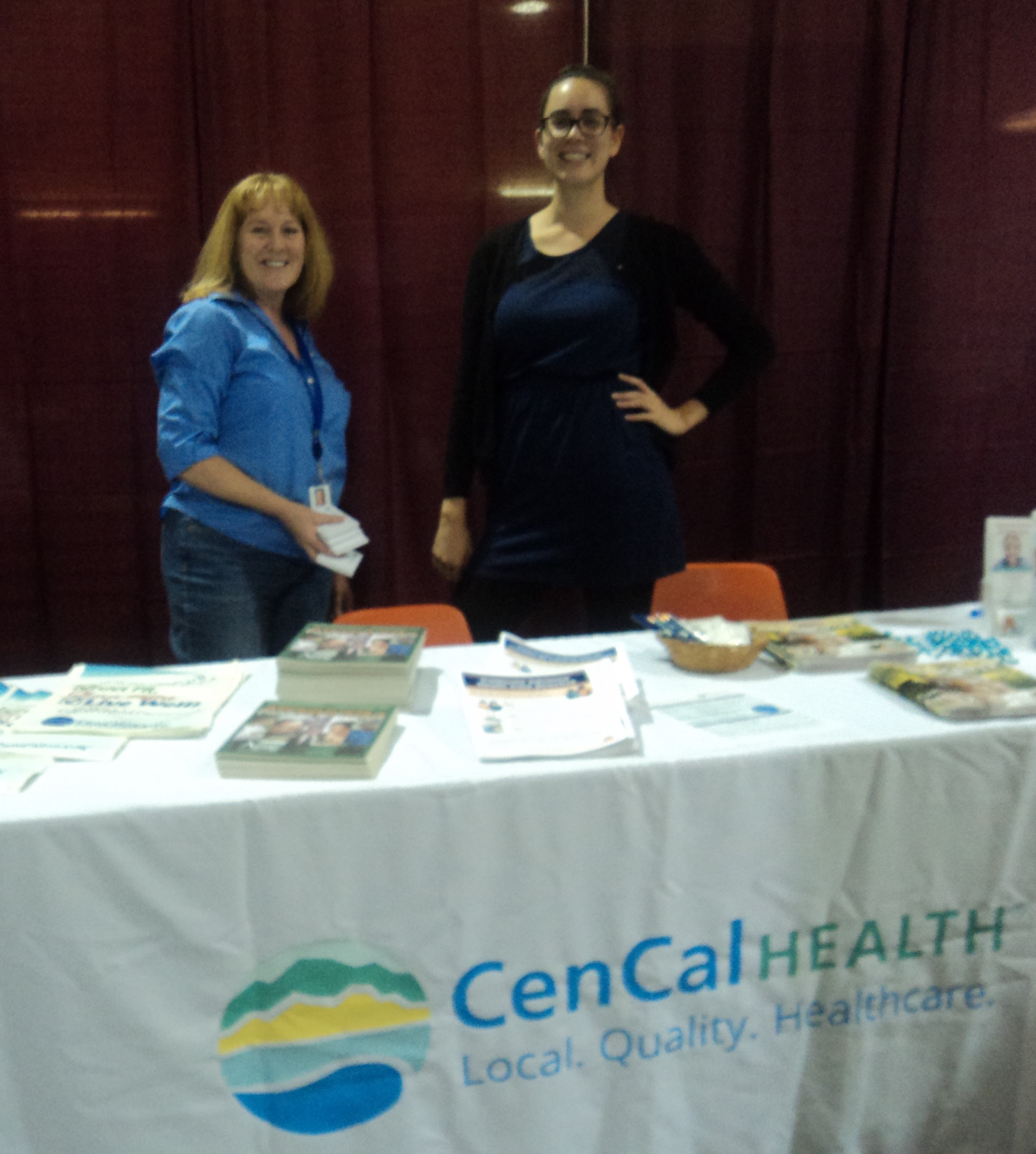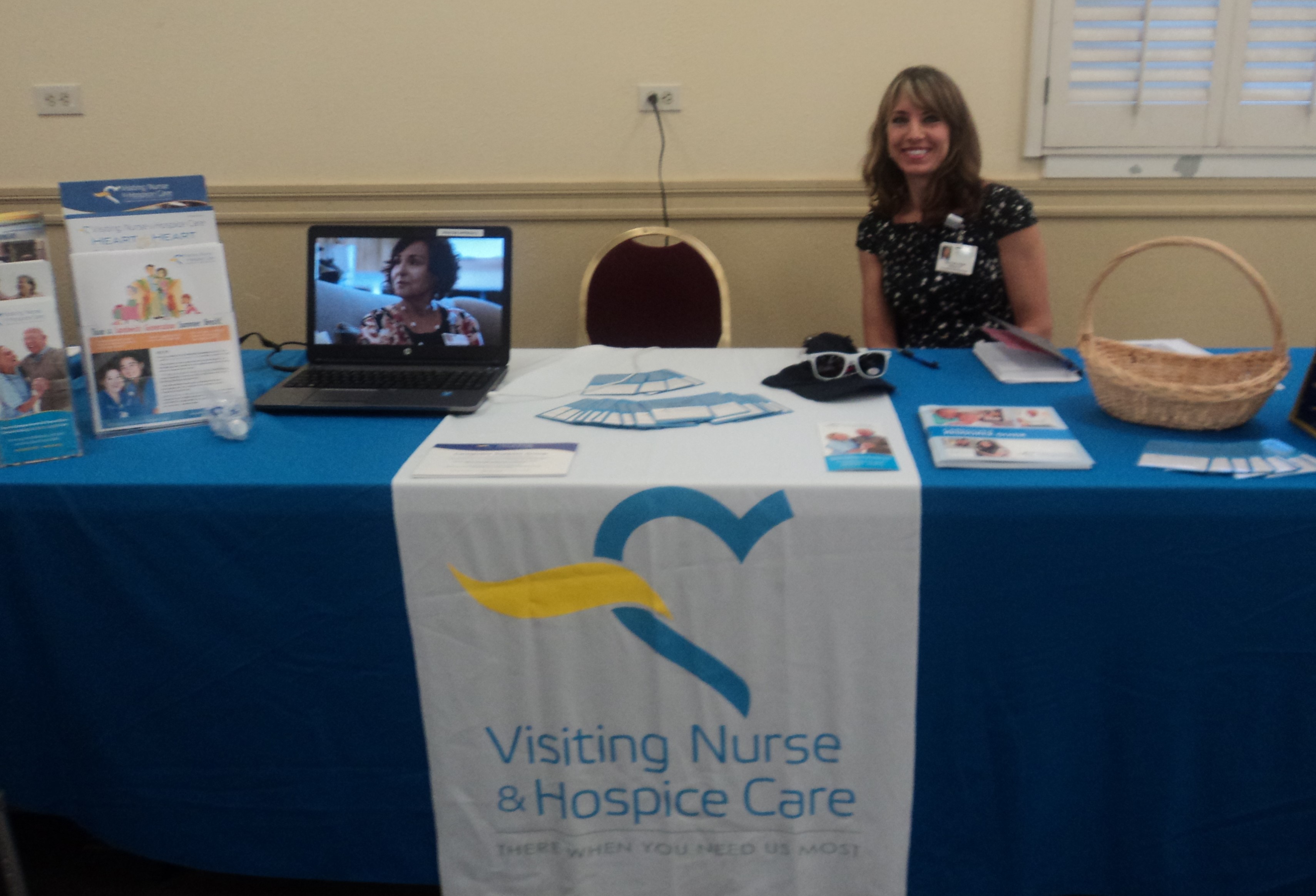 Testing for hearing, eye tests, bone density, blood pressure, diabetes and more were a valuable to attendees. An army of nurses and students were on hand to give flu shots as well.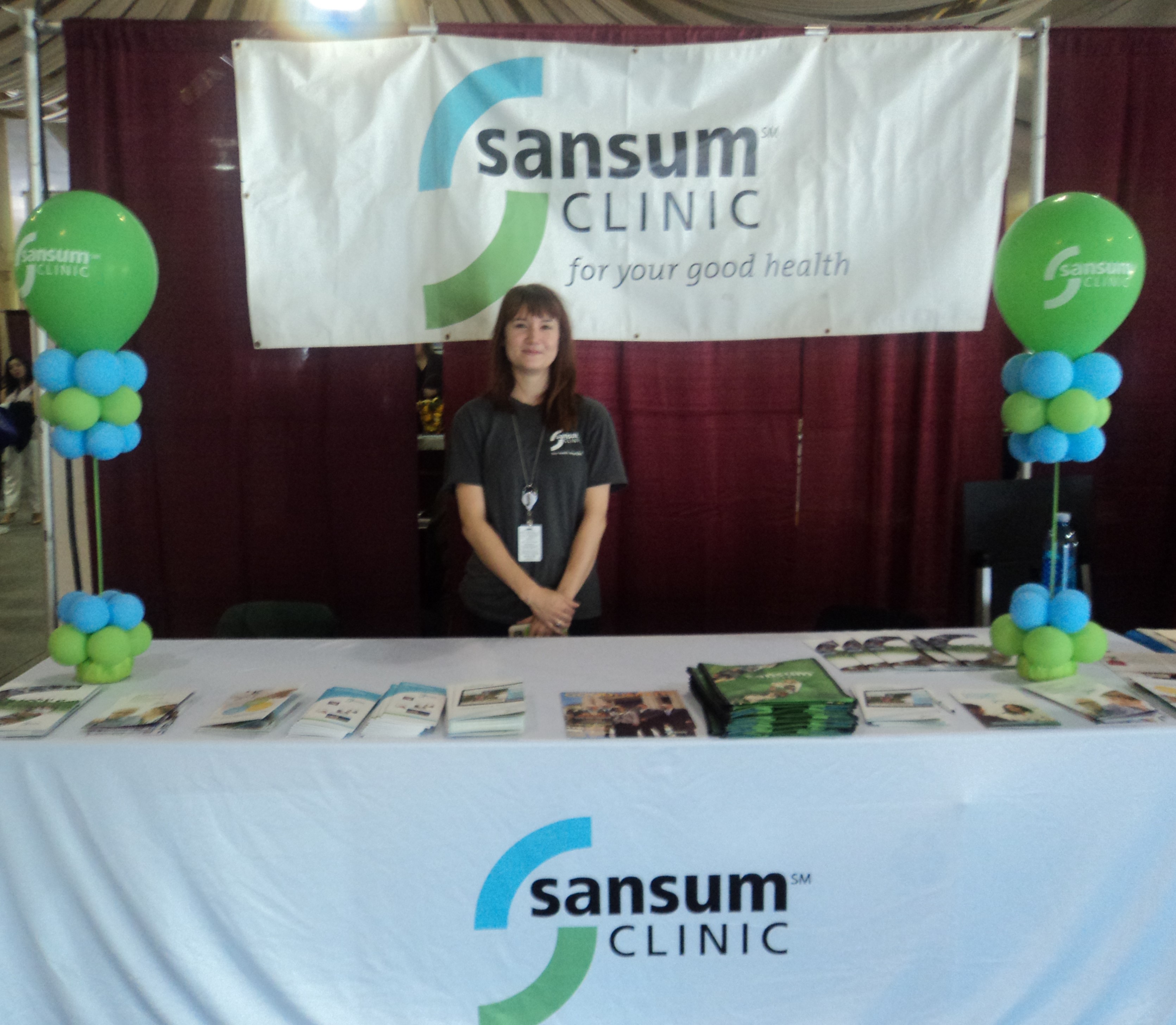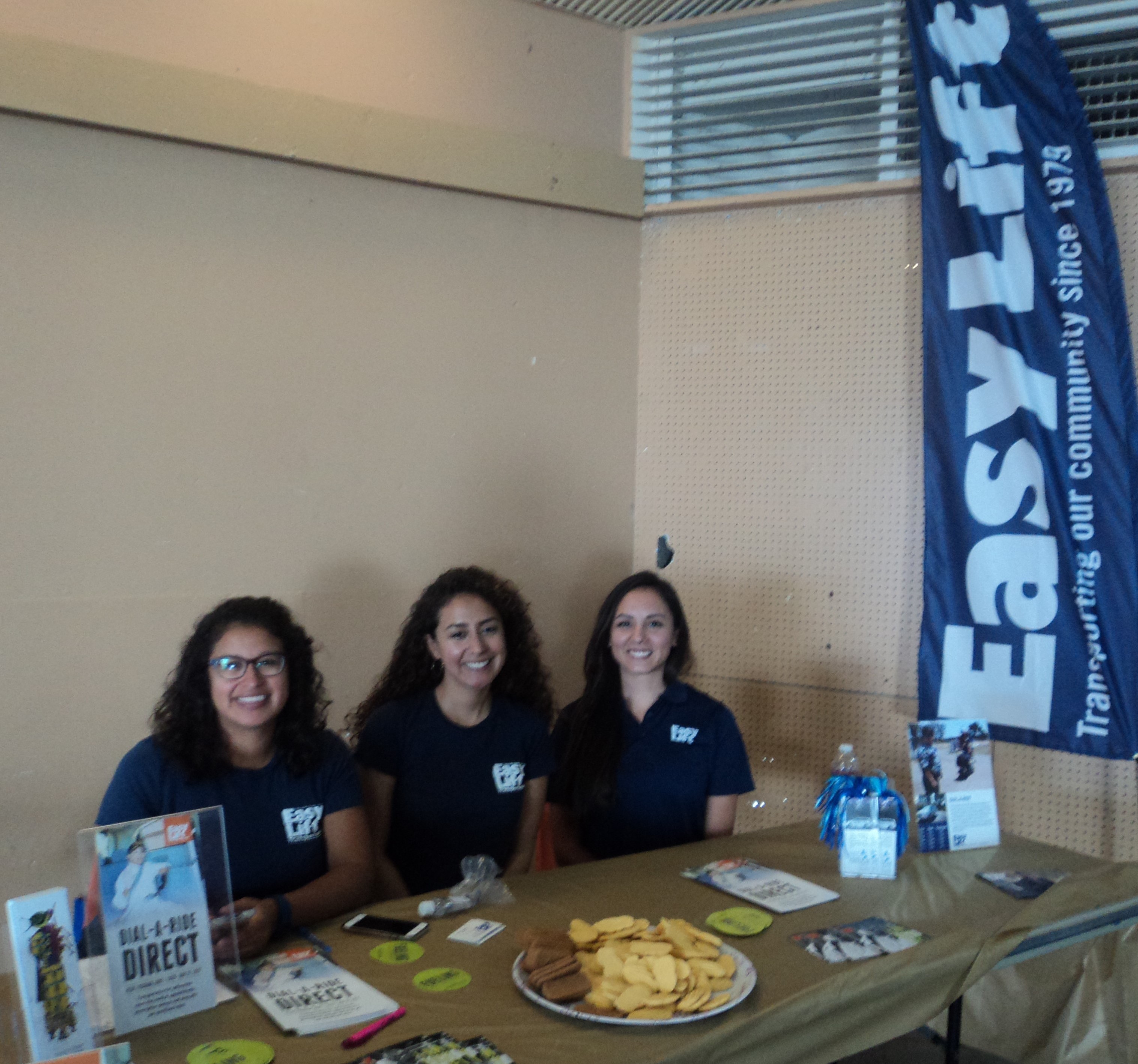 Seniors look forward to this event as an opportunity to learn about new services, obtain free testing and get their annual flu shot, while visiting with neighborhood friends. Easy Lift, a transportation company which provides rides for seniors to doctors, stores, etc. was also at the event this year, and one of their newest marketing sponsors Central Coast Home Health, Inc. was providing information and helpful gifts to visitors at their booth.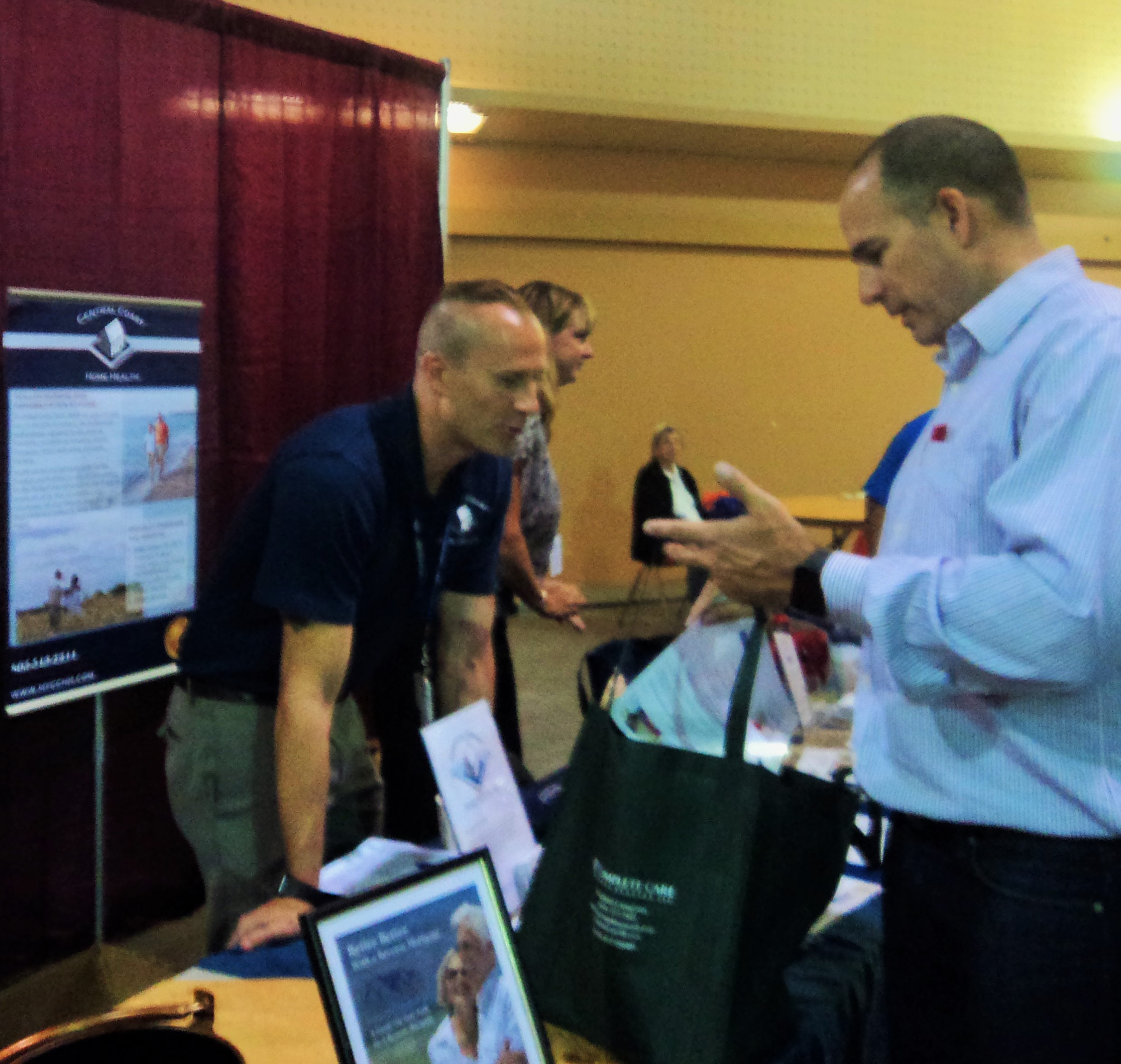 Jeramy of Central Cost Home Health Talks with Table Visitor
_____________________________________________________________________________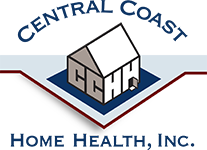 www.centralcoasthomehealth.com
---